Sneak Peek: Kitchen Design Reveal with Tasco Appliances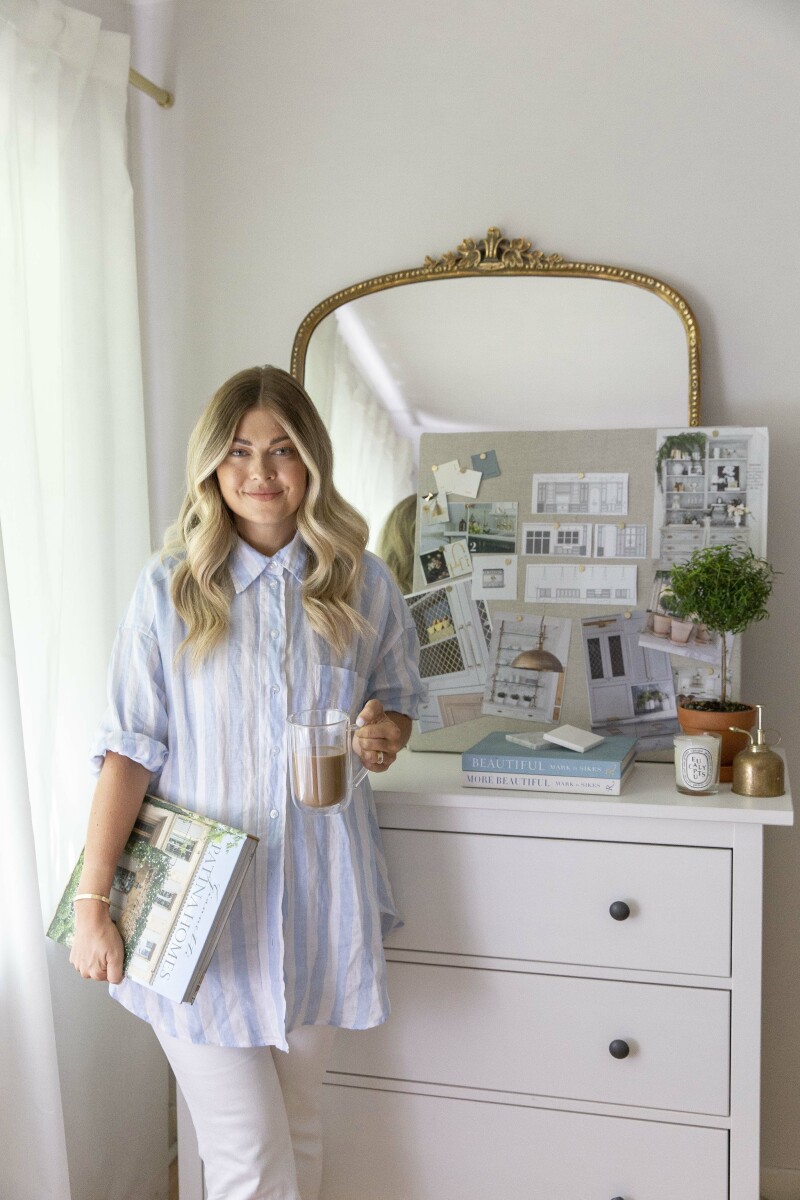 I'm so thrilled to be sharing all the details behind the plans for our kitchen in our Bronte Harbour project. I shared this in our last update, but so much of this project started around the kitchen. In fact, we had to flip the entire layout of our home to ensure each part came together the way we had envisioned. We've got mudding and taping on deck this week which was a total pinch-me-moment to finally see some dimension brought to our space and truly get an idea for how all the planning will come to life.

With our kitchen elevation drawings about 98% done (crown moulding details will be the death of me), I'm so stoked to share a peek from our design team, Rose and Funk and what the final outcome of our shopping list with Tasco Appliances looked like.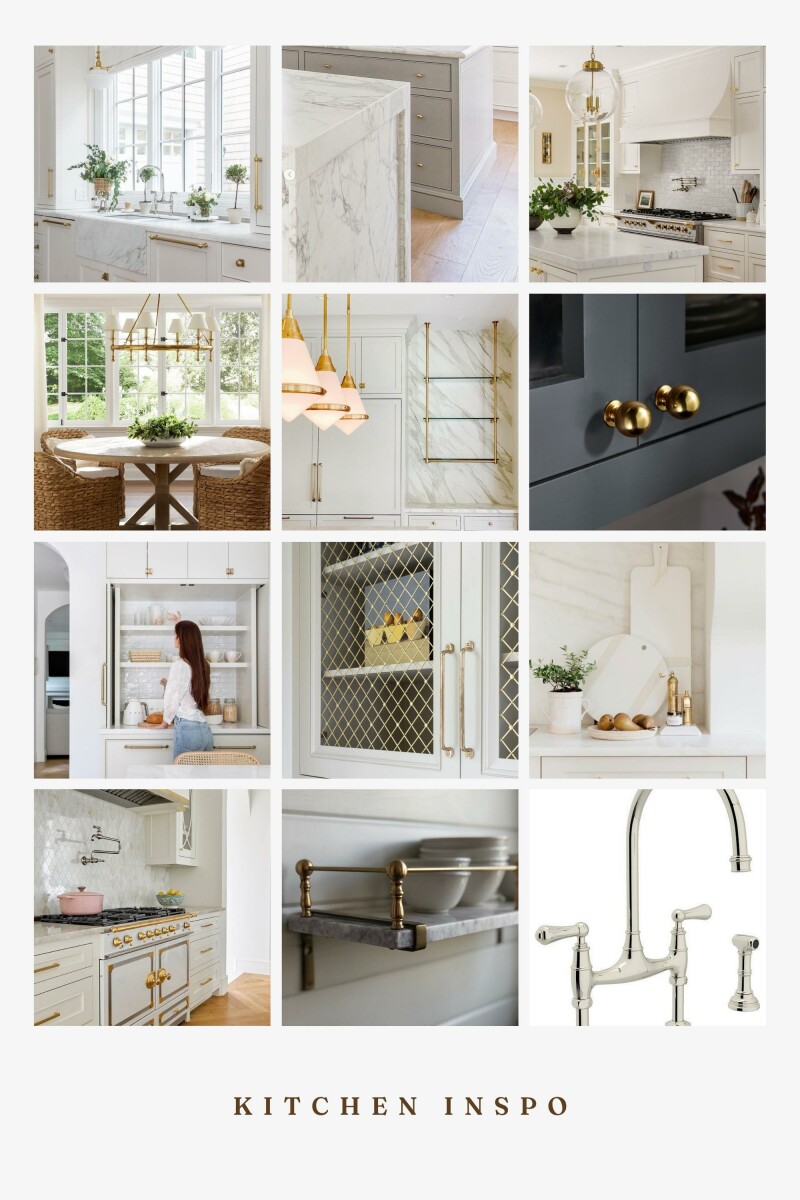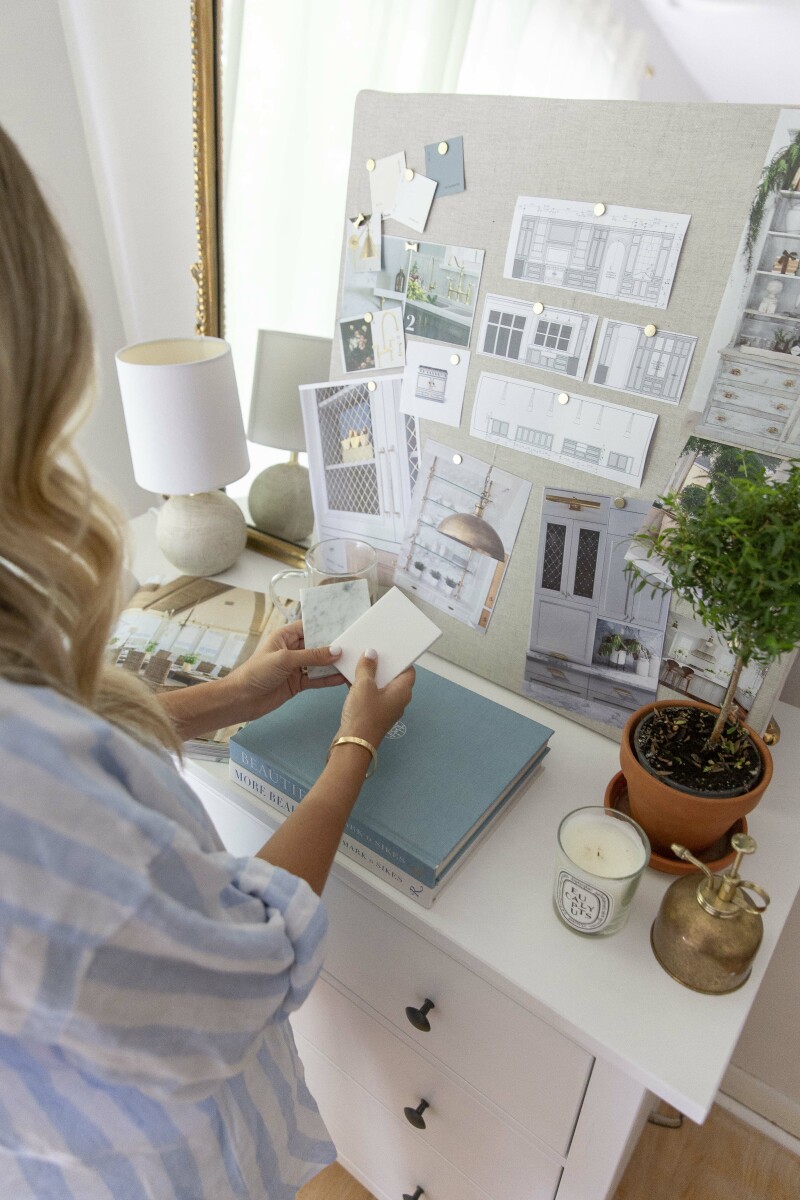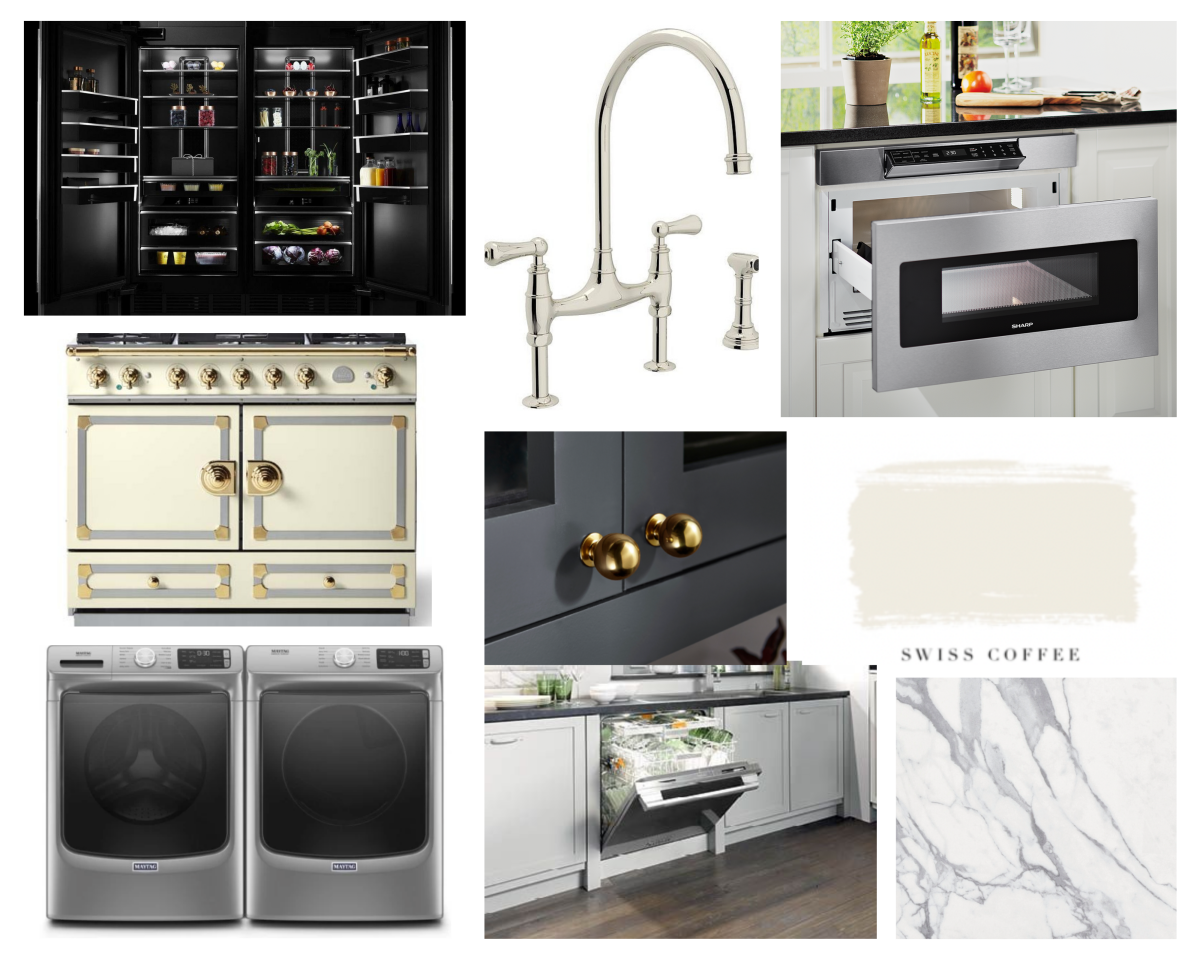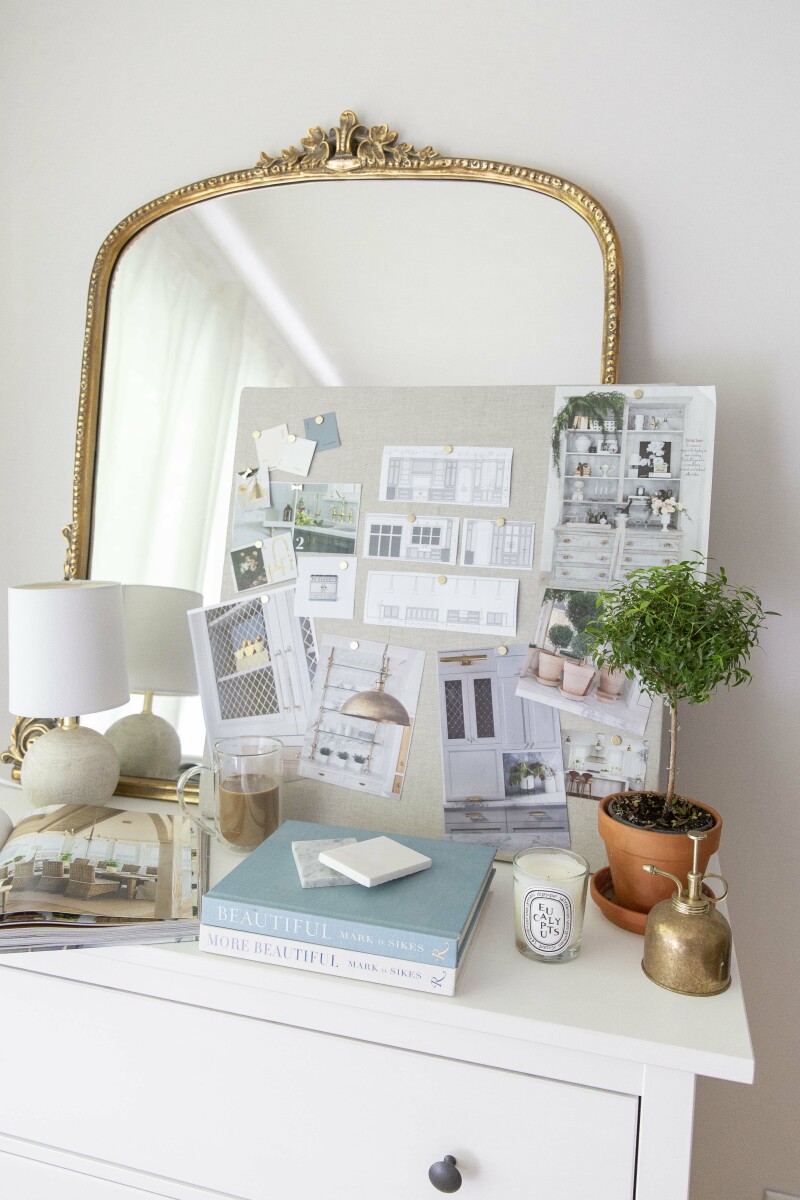 Layout
Our kitchen was planned around the island and the idea that it would look out to the great room and our breakfast nook. Our first set of drawings had the island run parallel with the fridge and freezer wall but I'm forever a fan of elongated islands that create a divide while entertaining between you and your guests. Ain't nobody needs to see the other side of this island!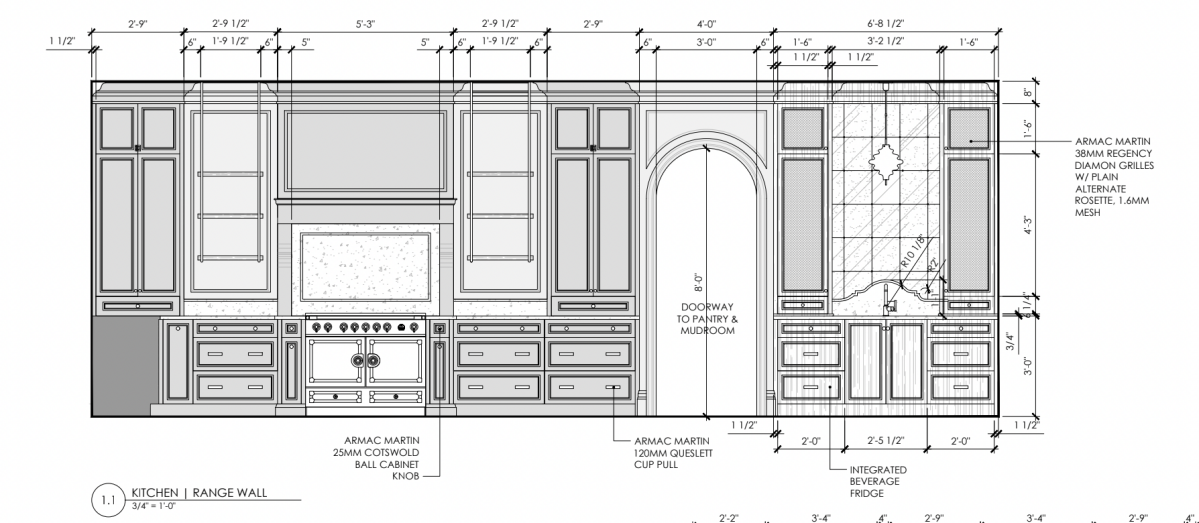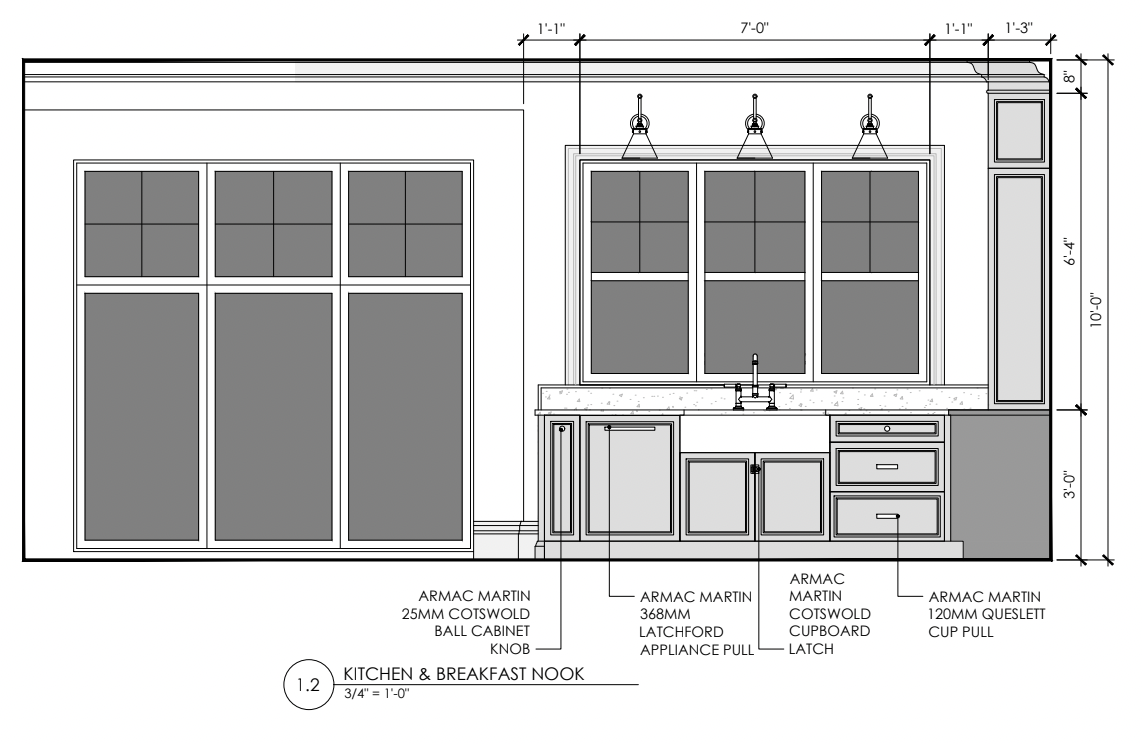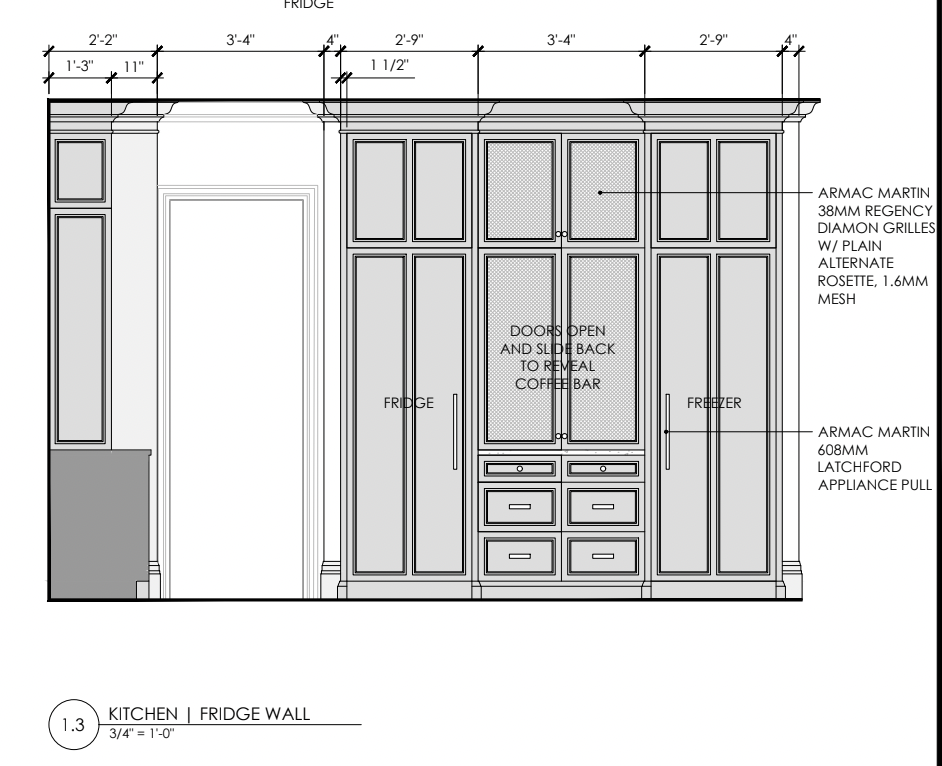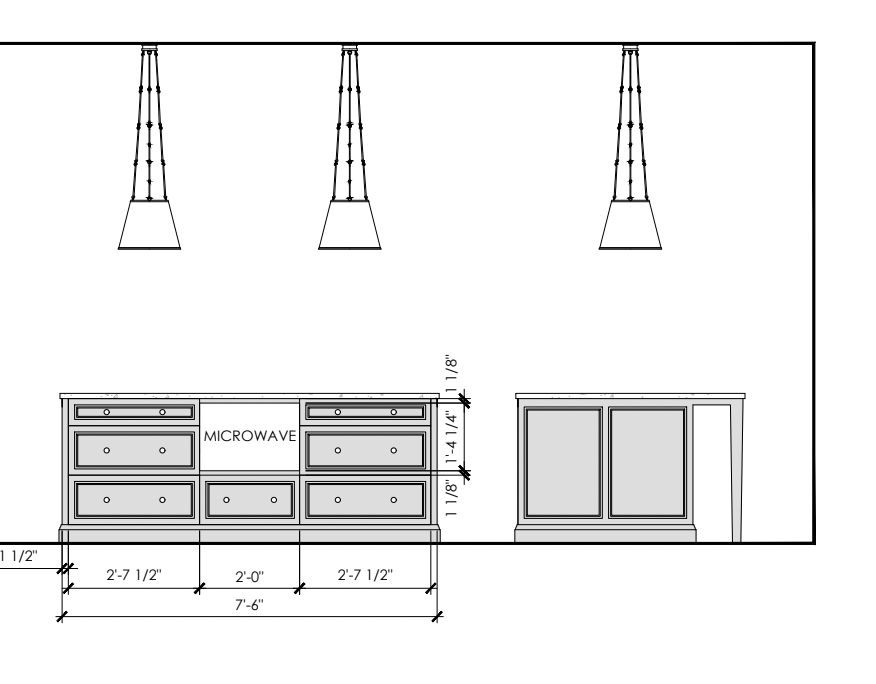 The next piece of the puzzle was ensuring the sink faced the window looking out to the yard and was centred between our dishwasher and garbage for easy access. The range was of course centred along the back wall and flanked with bistro shelves for a stylistic touch. Since I have a servery and walk-in pantry, I was comfortable foregoing some uppers in this part of the kitchen for a more decorative twist.
Our fridge and freezer columns are separated by an appliance garage that will feature two cabinet doors which will slide in allowing for easy access to coffee and other small items that we'd normally prefer to be tucked away. These cabinets will be featuring a burnished brass mesh detail with rosettes to break up the seemingly all-white (ish) kitchen.
Appliance Selections
I have to give credit to the Tasco Appliances team for helping us pull this list together. Whether it was specification questions, design dilemmas and just industry trends, they were once again incredibly helpful in our buying journey as we mapped out the needs of this project. You can catch a behind-the-scenes look at all these units on my latest Instagram reel.
JennAir Refrigeration: Refrigeration pairs felt like an uphill battle for me, so we started with the basics ahead of narrowing down SKUs to our must-have options: panel-ready column units, an internal ice machine and flexible shelving options. I acknowledge there are a ton of tech advancements in this space but to be honest, we're quite simplistic when it comes to our daily needs. I must admit, I was torn between a bright and airy Miele refrigerator and the contrasting all-dark JennAir option. My parents happen to have the Jenn-Air colourway and I loved how clean the unit always looks and how the dark ambiance really makes your food pop! So after some debate, we decided to opt for the JennAir units.
La Cornue Range: I've stated this before but selecting our range was a no-brainer for me. In fact, we designed the range wall and kitchen aesthetic around this unit before we'd even had a chance to visit Tasco Appliances. I chose the dual-fuel option in an ivory shade with brass accents to match the unlacquered brass finishes in our kitchen. I was slightly concerned about the depth of this unit for cooking and baking but after reading some in-depth reviews online and seeing it for myself on the showroom floor, I'm convinced baking sheets and other large items will fit just fine.
Miele Dishwasher: I've purchased 2 Miele dishwashers from Tasco so it was a no-brainer we'd be opting for a third in this house. I swear by their cutlery rack for utensil washing and the machines are always so quiet mid-wash, especially if you have guests hanging out in the kitchen. I was also happy to hear the brand had since rolled out a washing cycle that could complete dishes in under an hour. The only internal debate I'm still left with is whether I regret keeping the dishwasher in the kitchen or if I should have moved it to the walk-in pantry but alas, the design decision is made and we're moving on!
Sharp Microwave: Can you believe it's been almost five years since I've had access to a microwave?!? Our last few kitchens have been quite modest in size so in an effort to sacrifice counter space, we decided to forego having one. And when I tell you I am counting down the days till I can use one again… I was also feeling like quite the dinosaur after hearing about all the tech advancements that have rolled out in this space since my last purchase. This convection unit packs a punch with steam and baking options so it almost feels like I've got a secondary cooking option tucked away in my island – score! I also loved that there was a sterilizer option for canning jars, lids and other items.
Maytag Laundry: And while not kitchen-related, I had to talk about our laundry set. I have to admit, I am most definitely biased when it comes to laundry pairs. I had the pleasure of working on the Whirlpool family of brands in a previous role and became quite familiar with Maytag laundry pairs. Known for their expertise in commercial cleaning, these workhorses are almost always found in my laundry rooms. With cycle speed options, a sanitize cycle and energy-saving benefits – it was a no-brainer.
Paint Colours and Materials
I'm waiting on a final paint swatch but it's looking like our kitchen will be painted Swiss Coffee by Benjamin Moore (and likely lightened). Our kitchen and servery faucets are from ROHL and are finished in Polished Nickle to contrast the unlacquered brass accents for our hardware and bistro shelves. As mentioned above, we'll be incorporating brass mesh detailing to cabinet faces in our appliance garage and servery or as our designers like to call, it, "fancy chicken wire" haha! My slab search hasn't quite turned up the right finish but the plan is to run marble in the kitchen.
Priming, tiling and hardwood floors are next on the docket and following those steps, we'll be closely eying the installation of our kitchen and appliance delivery. I can't wait to share more details with you!
Board c/o Smart Cookies