House Update: Appliance Shopping with TASCO Appliances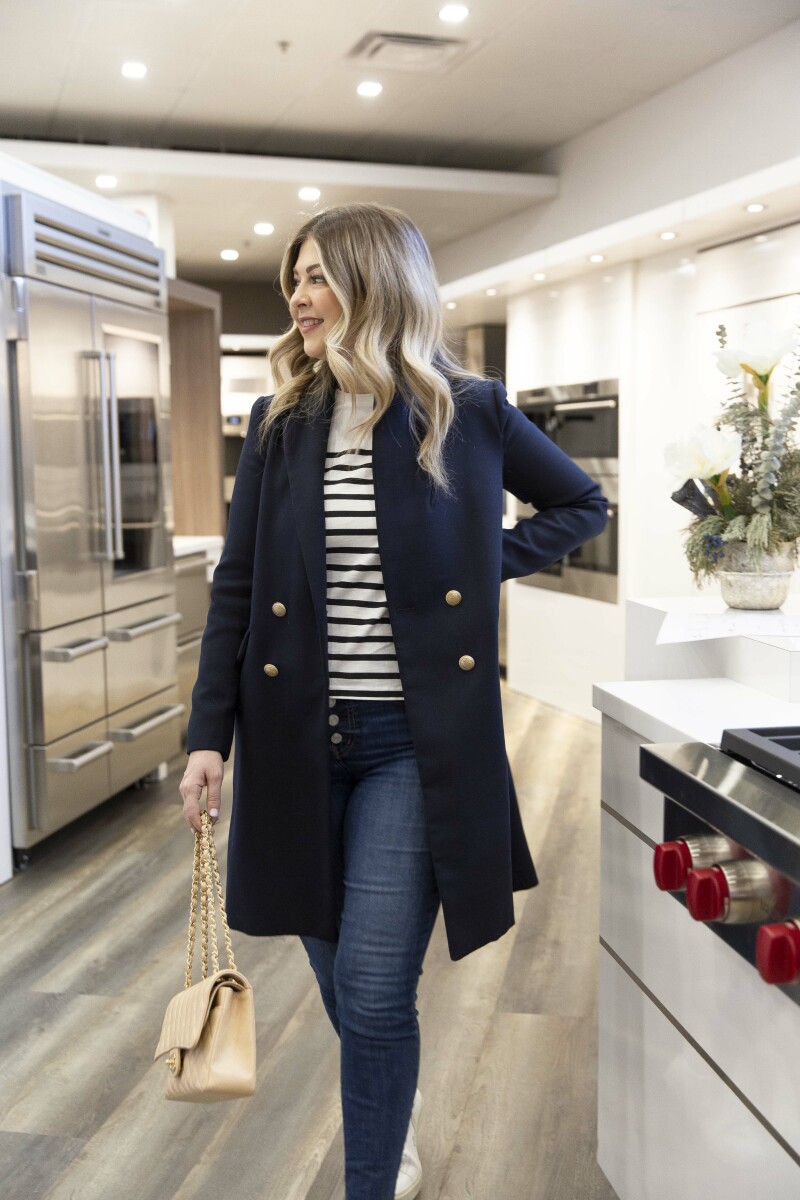 One of the most common questions I've received in regards to our build was the jumping-off point or catalyst that inspired our Bronte Harbour House. This passion project has been a dream of ours for years and the gallery of saved photos has always been heavily inundated with inspirational content surrounding the kitchen. 
It's where we entertain friends, try new recipes, mix up new cocktails, dream up our next trip and more. Needless to say, there were many non-negotiables on my list when it came to this space.
Some of the wishlist items included:
Column Refrigerator and Freezer
Island seating for 3-4
Oversized pantry with a prep sink and faucet
Kitchen Appliance Catch-All
Discreet Hood Fan
French-inspired Range
Dishwasher with cutlery racks (specific, I know!)
Kitchen Sink Facing the Window
Microwave with design flexibility
Multi-purpose beverage center
The wish list we gave our architect was so heavily focused on the kitchen space and once we felt like the design was nearing completion, everything else just fell into place. Ahead of working with our design team, Rose & Funk, on our kitchen elevations, plans were in order to visit our local Tasco Appliances to get an idea of what appliances and product mix we would be using in our space.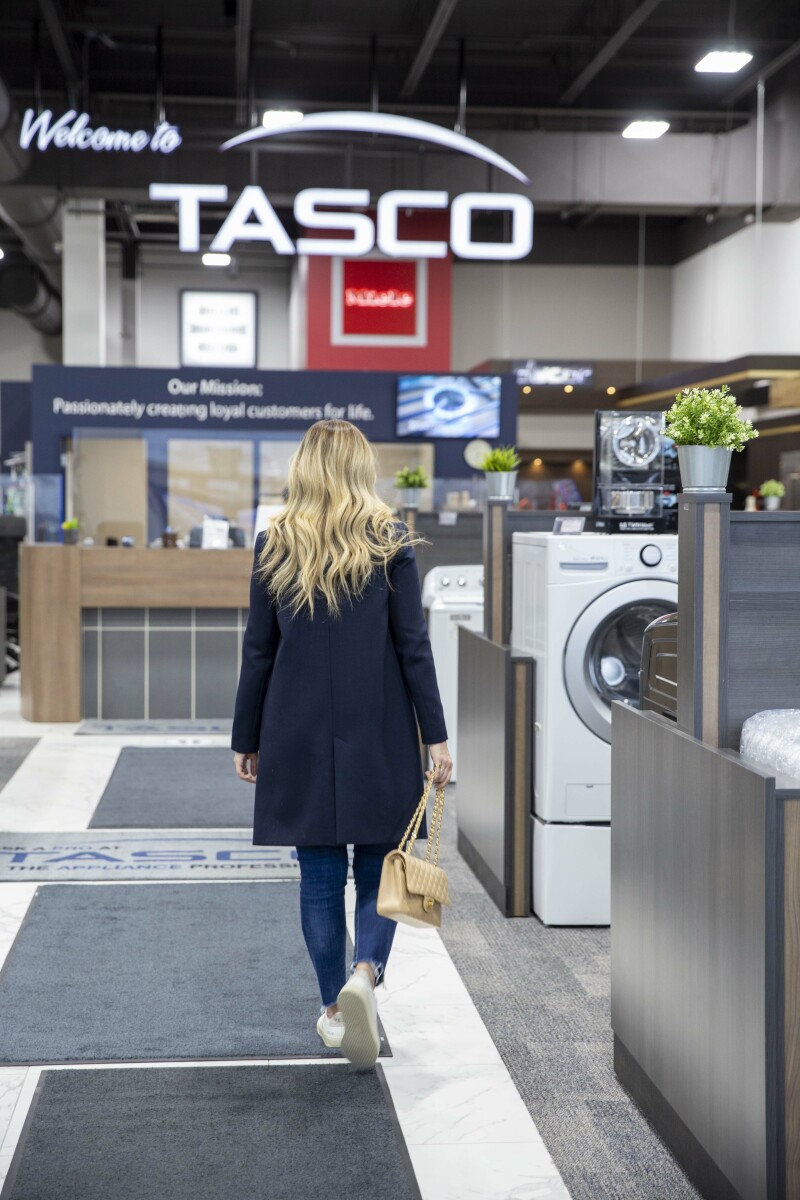 Tasco Appliances is a familiar name in our household. I remember growing up and visiting the store with my parents as they worked on various projects. Adam and I became customers early on in our home-ownership experience when we purchased our entire kitchen suite of appliances for our North Oakville build. It feels like forever ago but you may remember this space here.
We have continued to lean on Tasco Appliances for our projects as they have such an expansive offering of brands and the sales reps made great recommendations on where to save and splurge when it came to designing our spaces. I have visited the Mississauga showroom on various occasions but the newly opened Burlington location was ideal as it's closer to our new project.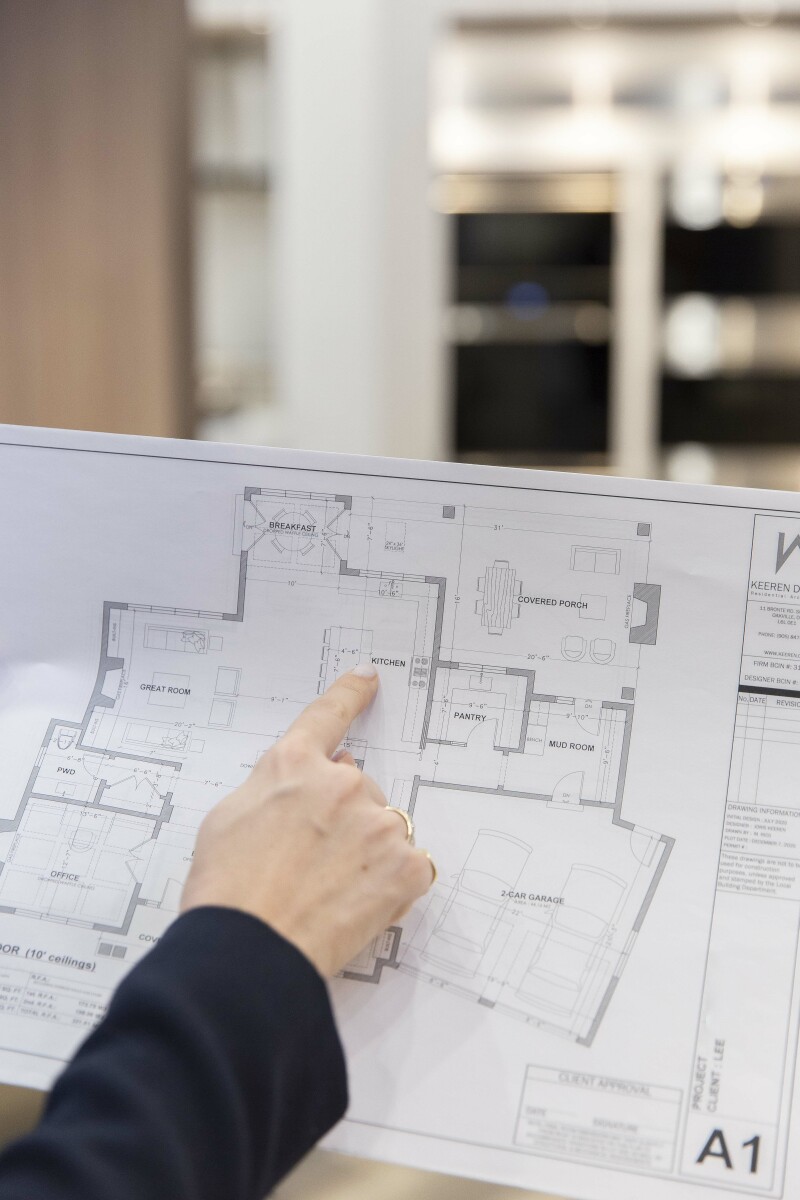 Our Experience
It's been over 5 years since we've had to purchase a new appliance package so I knew this visit would be more of an information-gathering session. With design plans in hand (and a coffee to boot) we were ready to go!
The staff was so knowledgeable in understanding our vision for the project, capturing our wish list items and putting together a comprehensive plan. While this house is something we plan on living in for years to come, I always value the sales team's perspective on what other appliance features and options they are seeing in other builds for future resale consideration.
The Burlington store layout is thoughtfully designed with areas designated to each brand. You can interact with ranges, microwaves, washers and dryers, cooling systems and more. While I was open to any and all ideas, I have to admit I was biassed with one product in particular: our range. We had used a Wolf range in a previous project and while I loved it, I've had my heart set on a La Cornue Cornufe range for ages. Not only does the design make me swoon but so many online reviews attest to the quality of results in cooking and baking – something I'm excited to get back into! I was able to find my range (front and centre in the store!) and work with the sales representative to find a colour swatch and hardware finish to match our cabinetry colour and design.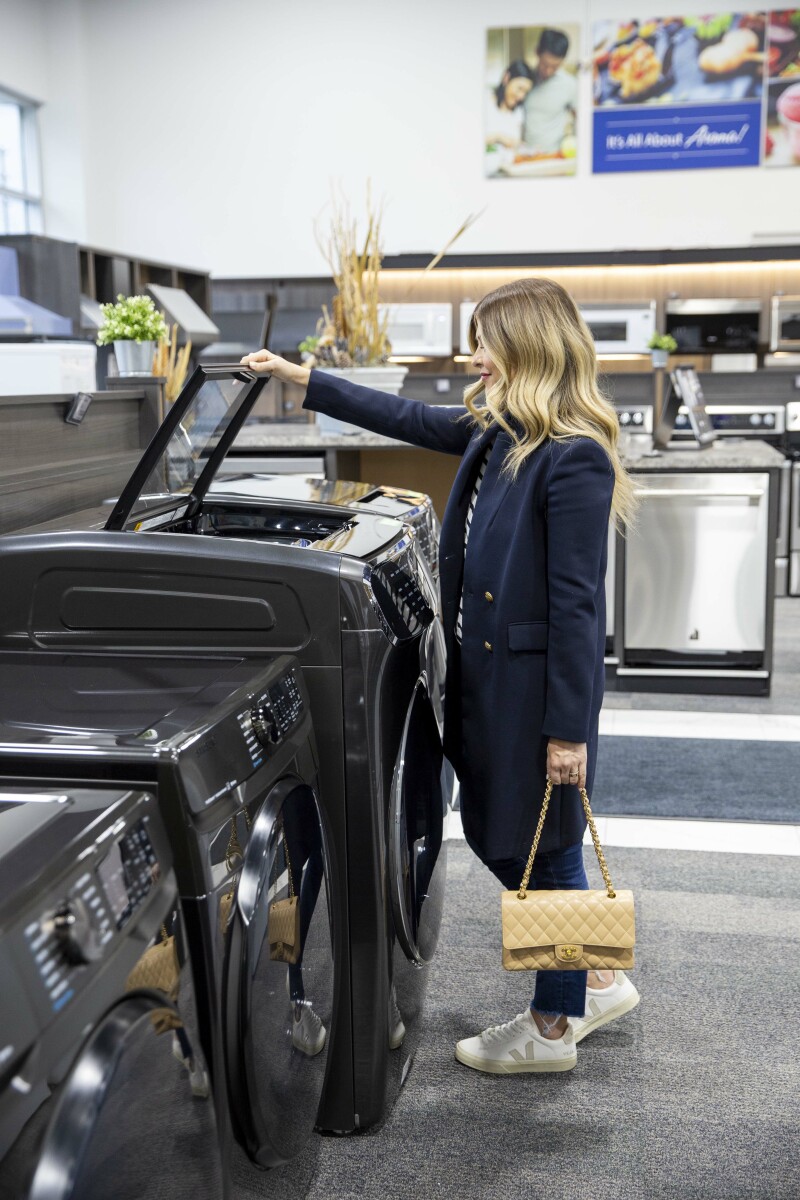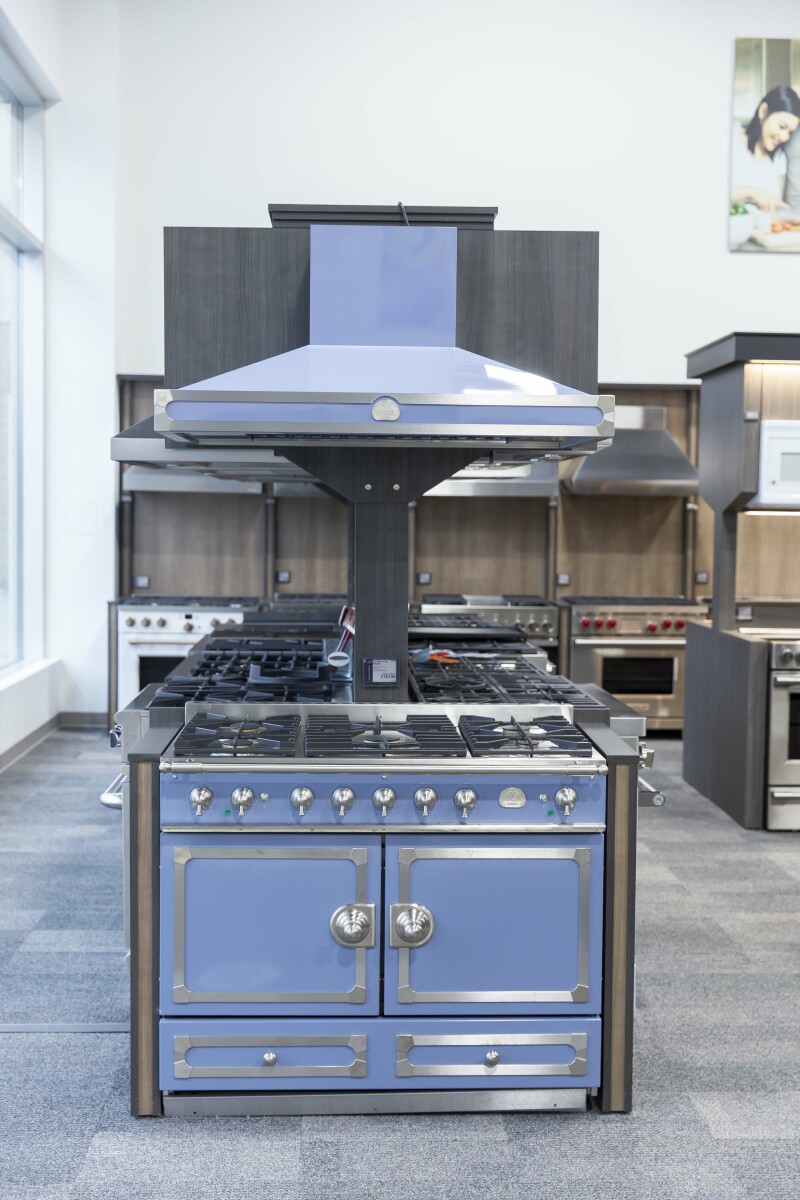 As for the other brands, I was curious to see what JennAir, Thermador and SubZero had for refrigerators and freezers, Miele and Bosch for dishwashers, Maytag and Whirlpool for washers and dryers and Sharp for a microwave option. Last but not least, Marvel for beverage centre options.
We were really impressed by the all-black interior in the Jenn-Air line of refrigeration products. An all-black interior is not normally something I would gravitate to but it seemed to make all the products pop against the colour. Perfect for the husband always "looking" for something in the back of the fridge! The all-white and shiny interior of the Miele collection also caught my eye. The sleek interior was a personal favourite for me design-wise. I love a cutlery rack on a dishwasher and this was a must-have feature in our final selection. I find this third row is so helpful in eliminating food particles and more from your cutlery. I know Miele has always touted this feature but I was curious to see if other brands had added this to their current models.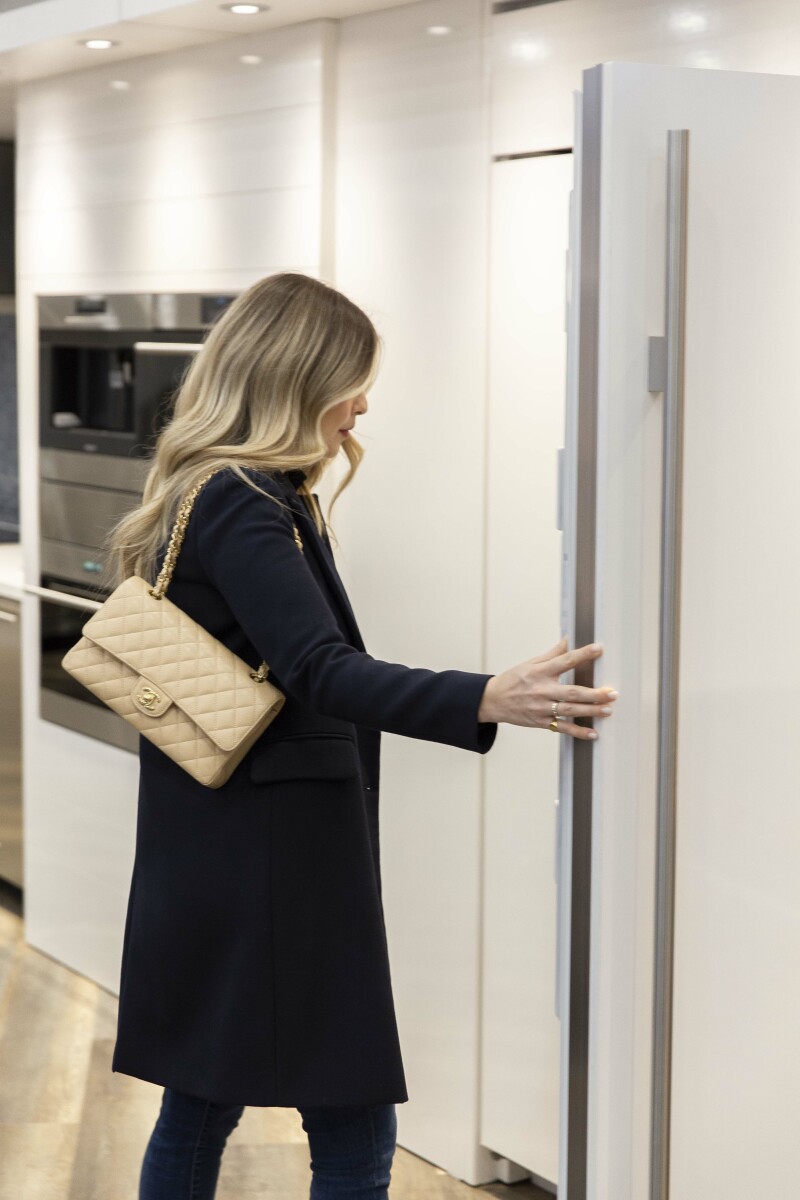 Tech is definitely the game of the game now and to see how many automated features from your laundry to refrigeration and more could be programmed from your phone was wild. We really are living in the age of the Jetsons. I was willing to embrace some of these new features on our laundry pair like Load & Go on Maytag (the machine will automatically dispense your product for you) or Steam for Stains but even upgrading from a top loader to a front loader is going to be a game-changer for me. I loved how our sales representative asked probing questions about our lifestyle, how we interact with our appliances and more to really match features and product lines to fit the way we live and interact with our home.
It's no surprise that various supply chain issues associated with Covid-19 have impacted manufacturers globally. I appreciated the transparency of our sales representative in walking us through the anticipated timelines of specific brands we were looking at and working within the timelines of our project.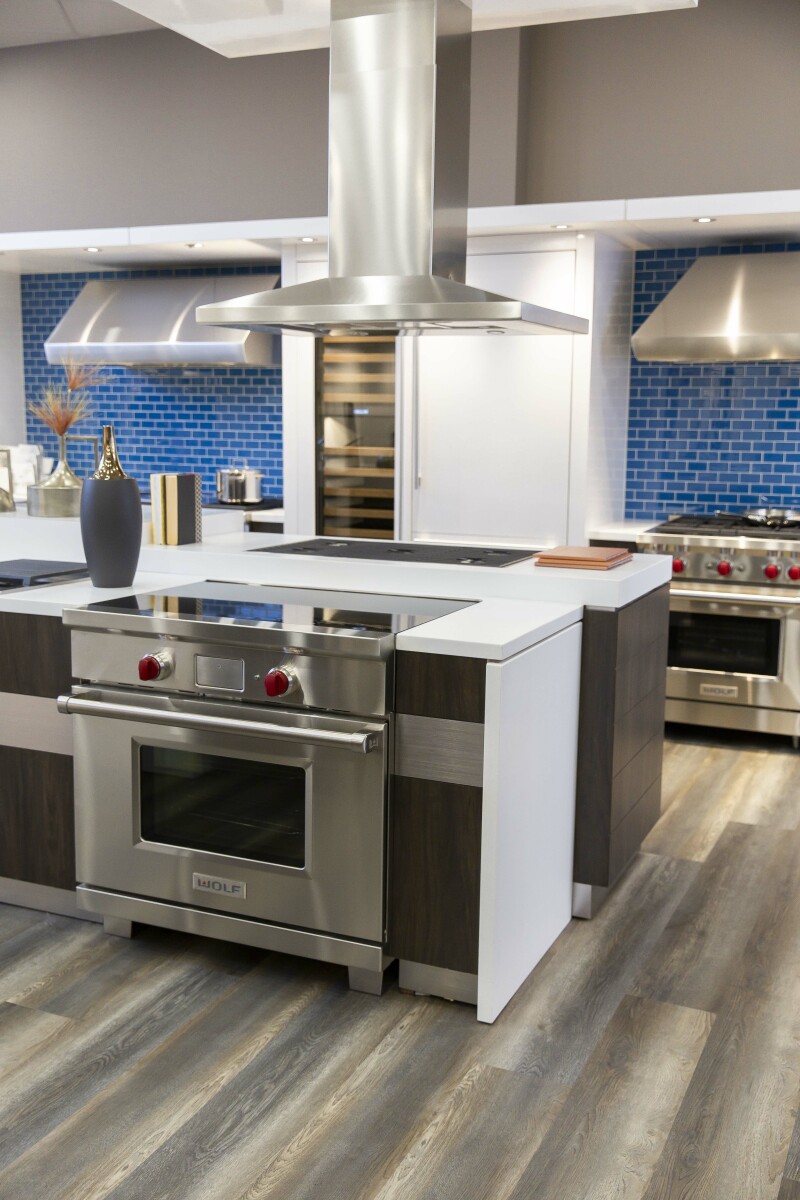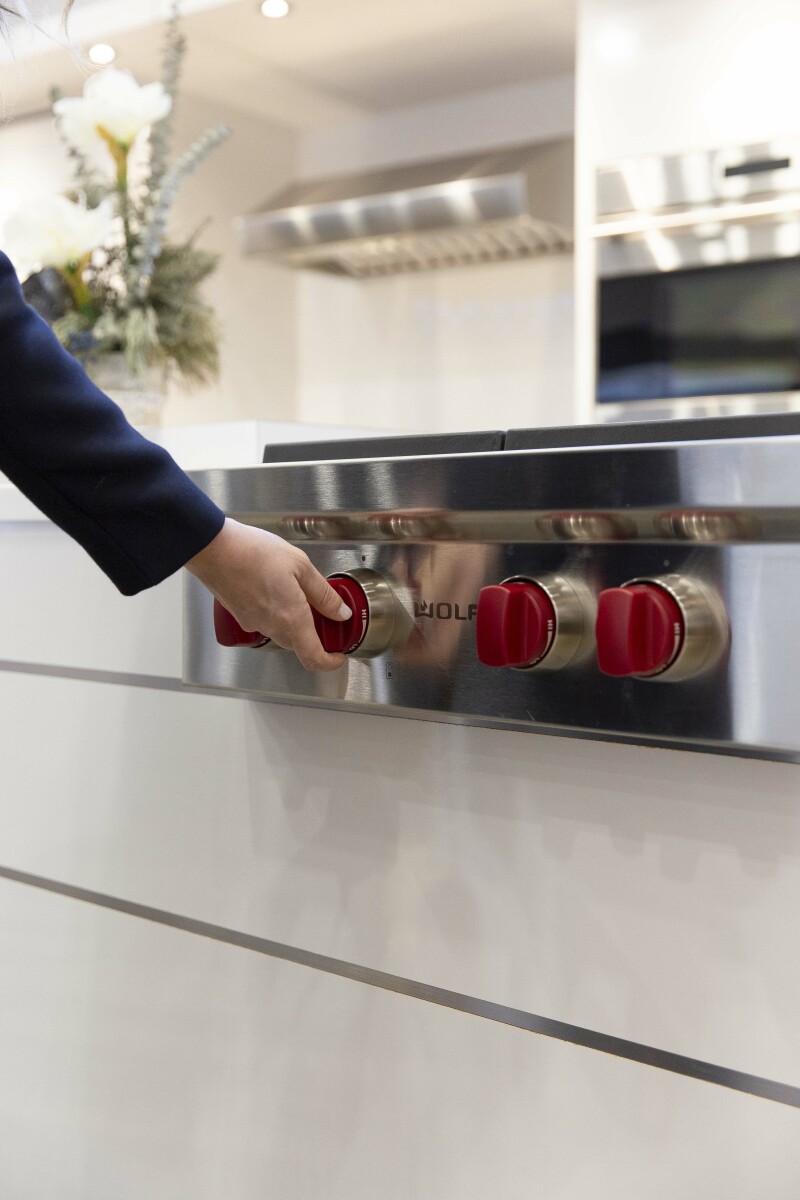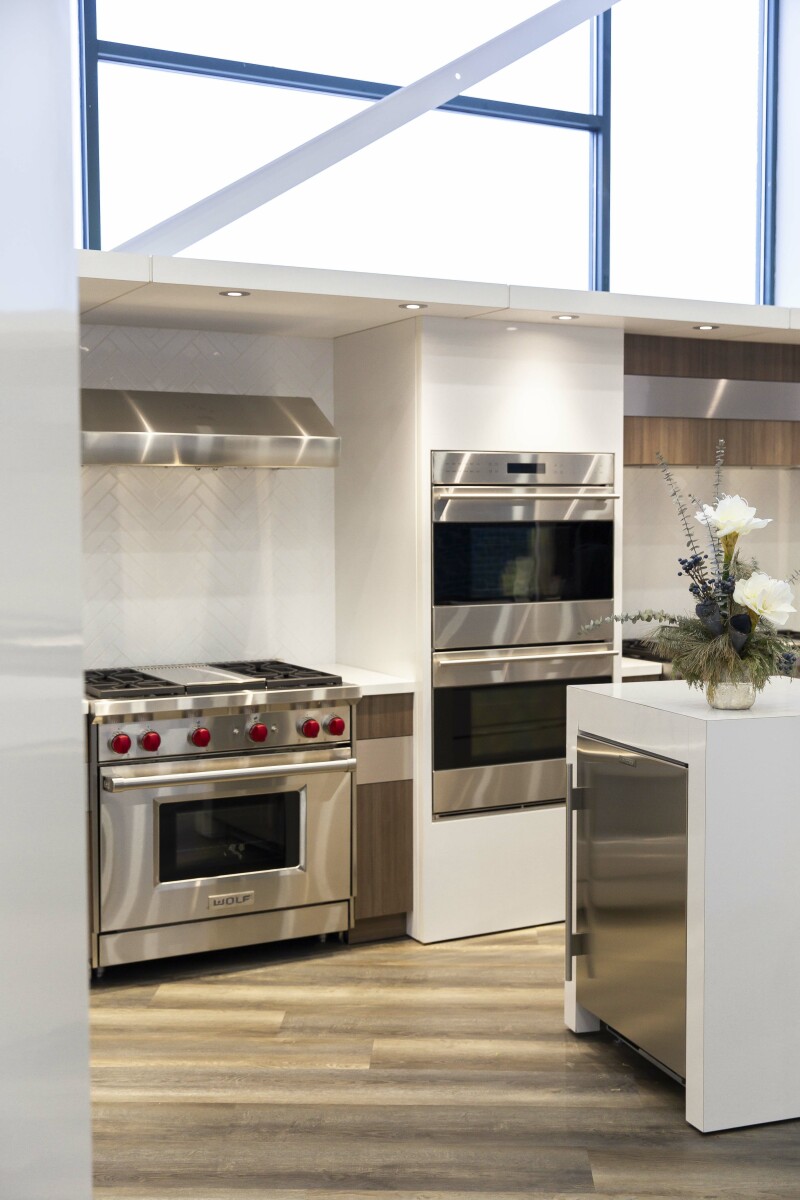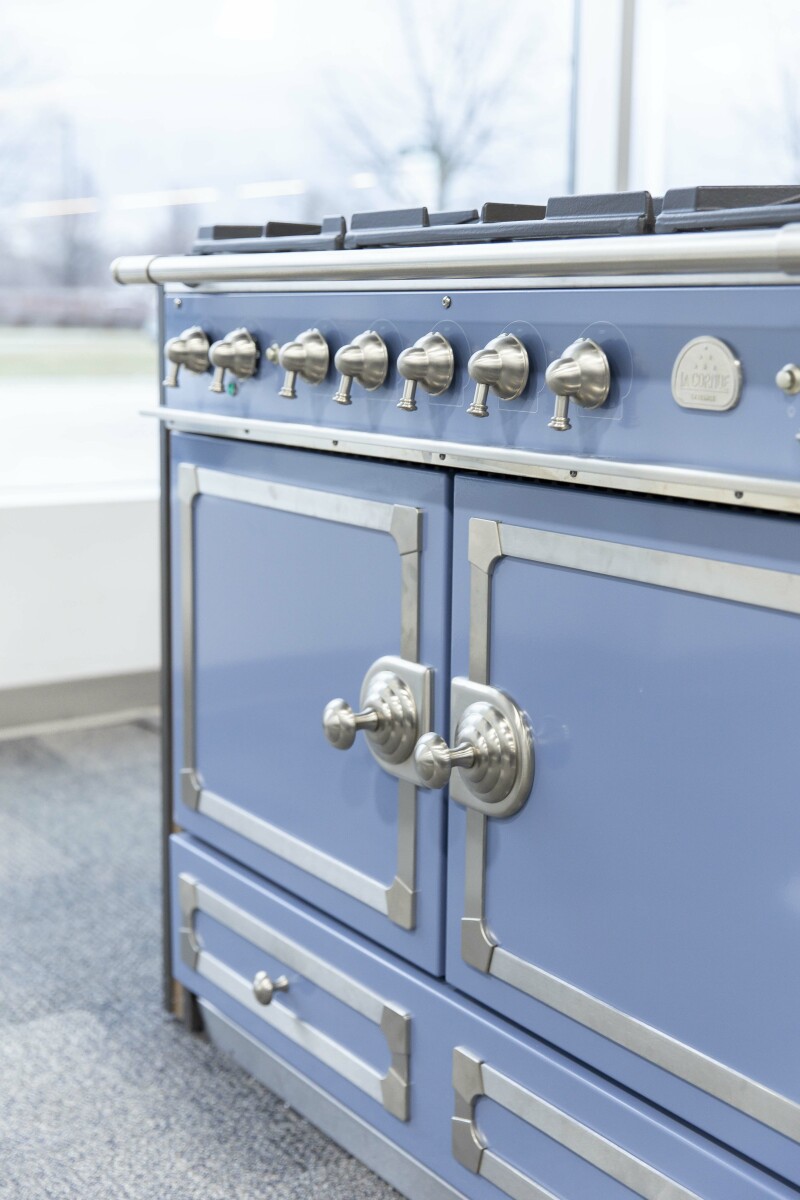 Curious to hear what products we selected? Stay tuned! I've got more content coming your way including our appliance selections and a reveal of our kitchen elevations including our appliance placement.
If you have an upcoming design project, I recommend a visit to a Tasco Appliances showroom. All stores are open and available for walk-ins. For those of us with busy schedules, I also appreciated the ability to book an appointment online or via phone.