Manic Mornings with Panasonic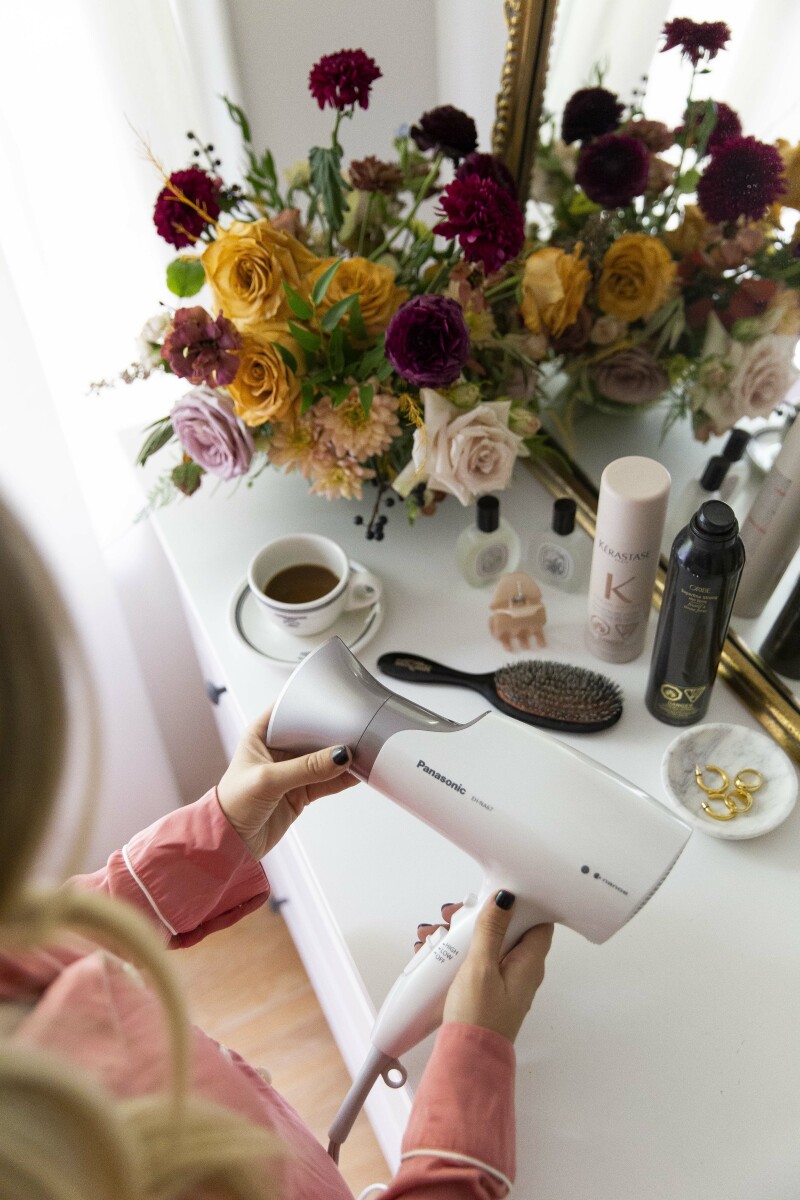 For all my corporate girlies out there, we know how crazy the mid-week routine can get. Between work, commuting, the gym, networking, catching up with friends and more, we will take any and every chance we can to save some time in our routines. For me, that can look like taking a minimalist approach to my skincare routine, packing a breakfast to go or picking out my clothes the night before. One of the biggest time suckers is the process of washing, blowdrying and curling my hair, so I'm sharing a nifty hack I use to help extend the life of a blow dry and buy me more shut-eye in the morning!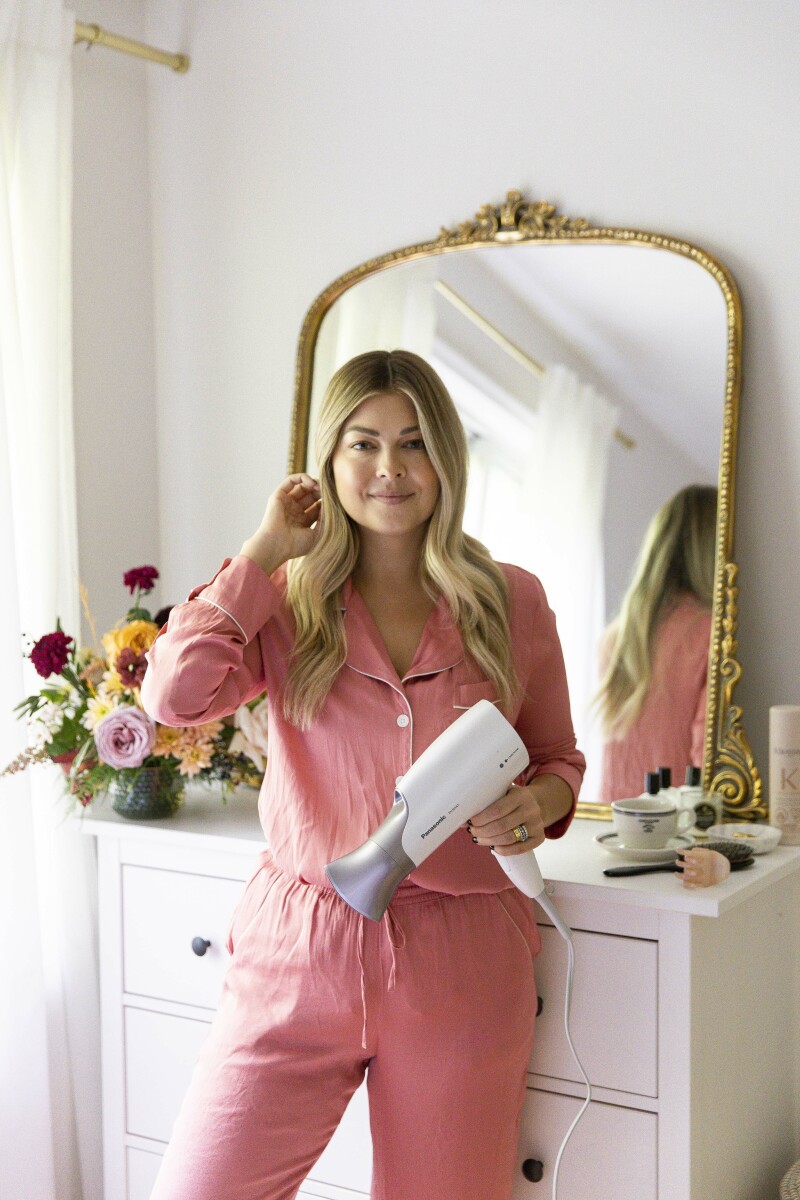 What you'll need: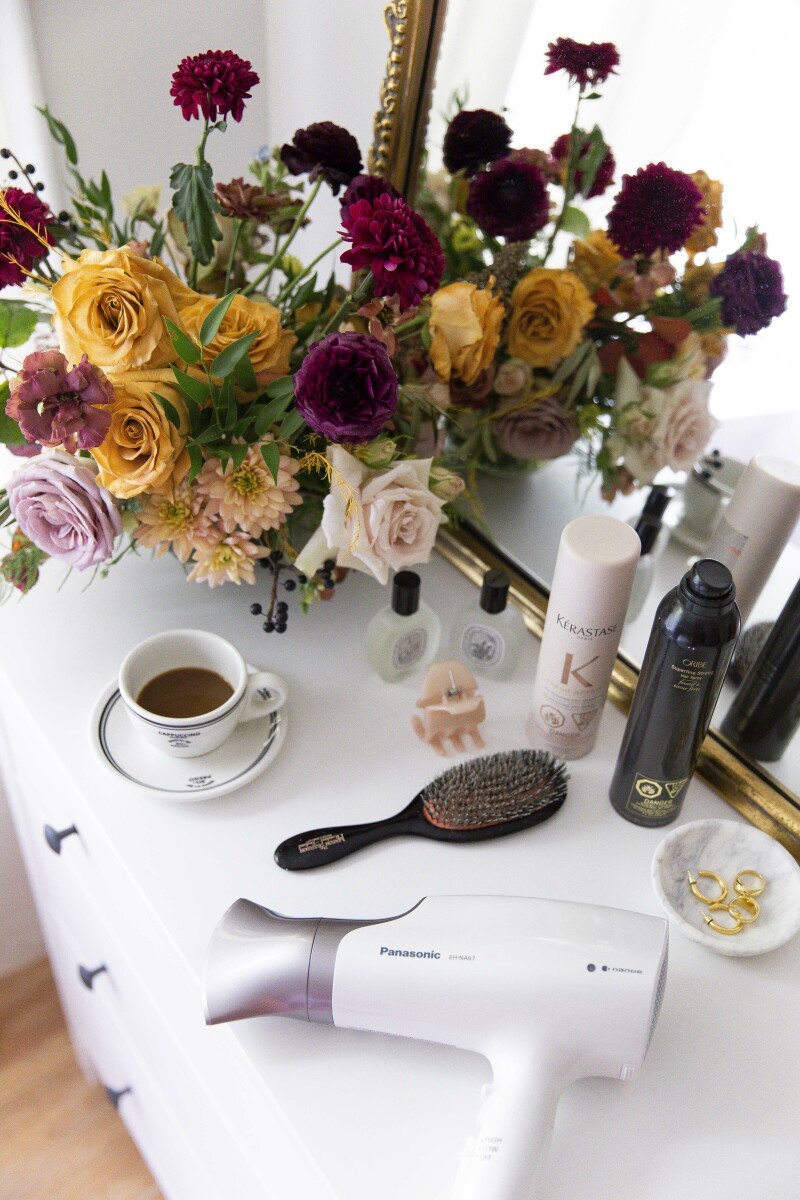 When it's day four of a blowdry, and I need to get another 1-2 days out of my 'do, I always reach for this trusted combo to save me a few hours in the morning or evening. We all know the drill for using dry shampoo, but I like to apply it on my hairline and then in three separate sections to the left and right of it. I'll even go along the back of my neck if I'll be wearing my hair in top knot.
Rather than letting your fingers do all the work, this is when you're going to want to reach for your Panasonic Ehna67 Hydrating Nanoe Salon Hair Dryer. Be sure to add the Oscillating Quick Dry Nozzle and hold the hair dryer at medium heat along your hairline and everywhere it's applied. I have been using this hair dryer for weeks and can attest to how great it is. The hair dryer has two-speed settings and three heat settings so you can customize these settings depending on what your need is.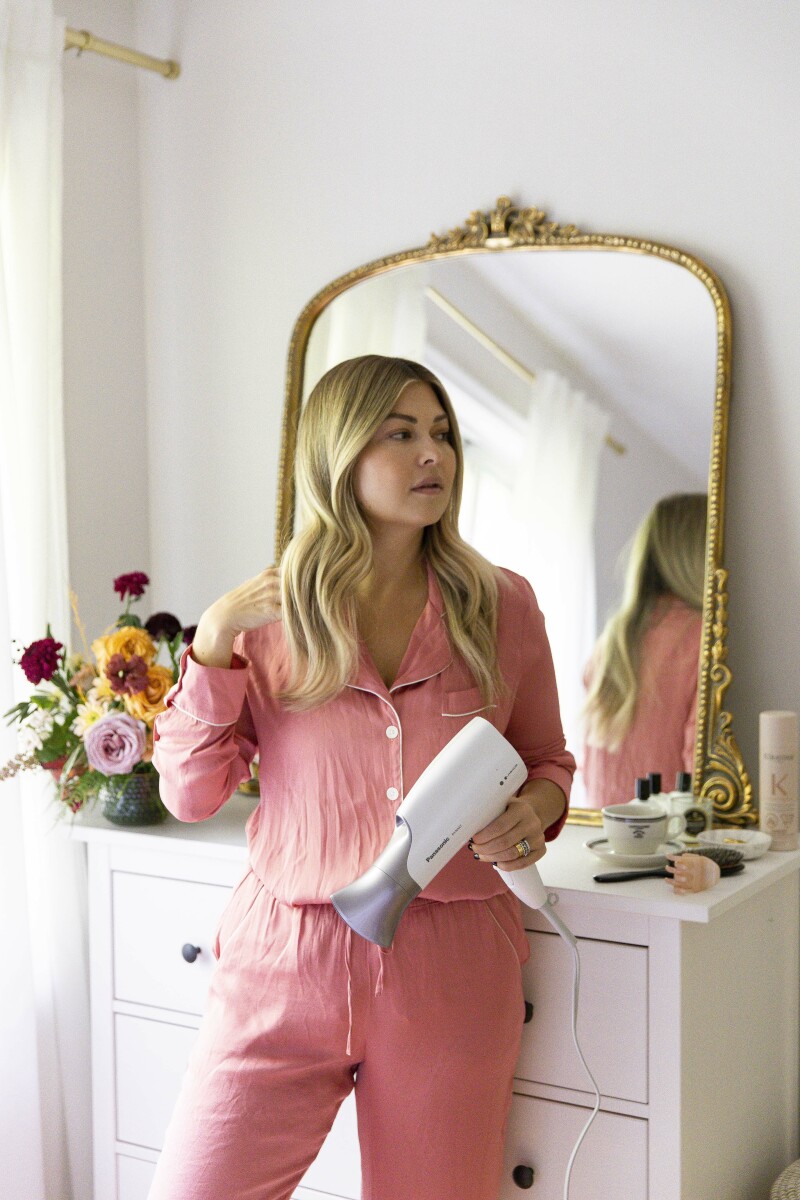 I love that the quick-dry nozzle moves back and forth, which helps dry your hair faster and avoids those ouch-induced hot spots we've all suffered from time to time. Directing the heat where I need it also ensures that my beach waves aren't bogged down from unnecessary blats of heat. This also works to ensure my dry shampoo gets worked in quickly so I can hit the road that much sooner. The Nanoe technology is a dream, in my opinion, as it gives me a boost of shine – something I always find to be a struggle when adding dry shampoo to the mix.
While it's not an accessory I reach for, the full-sized diffuser can also be added as an attachment for my curly-haired girls. The Panasonic Ehna67 Hydrating Nanoe Salon Hair Dryer offers salon-quality styling from the comfort of your home. 
With Black Friday specials around the corner, be sure to keep this product bookmarked – it's a must have for your busy morning routine!
This post was sponsored by Panasonic. All thoughts and opinions expressed are my own!