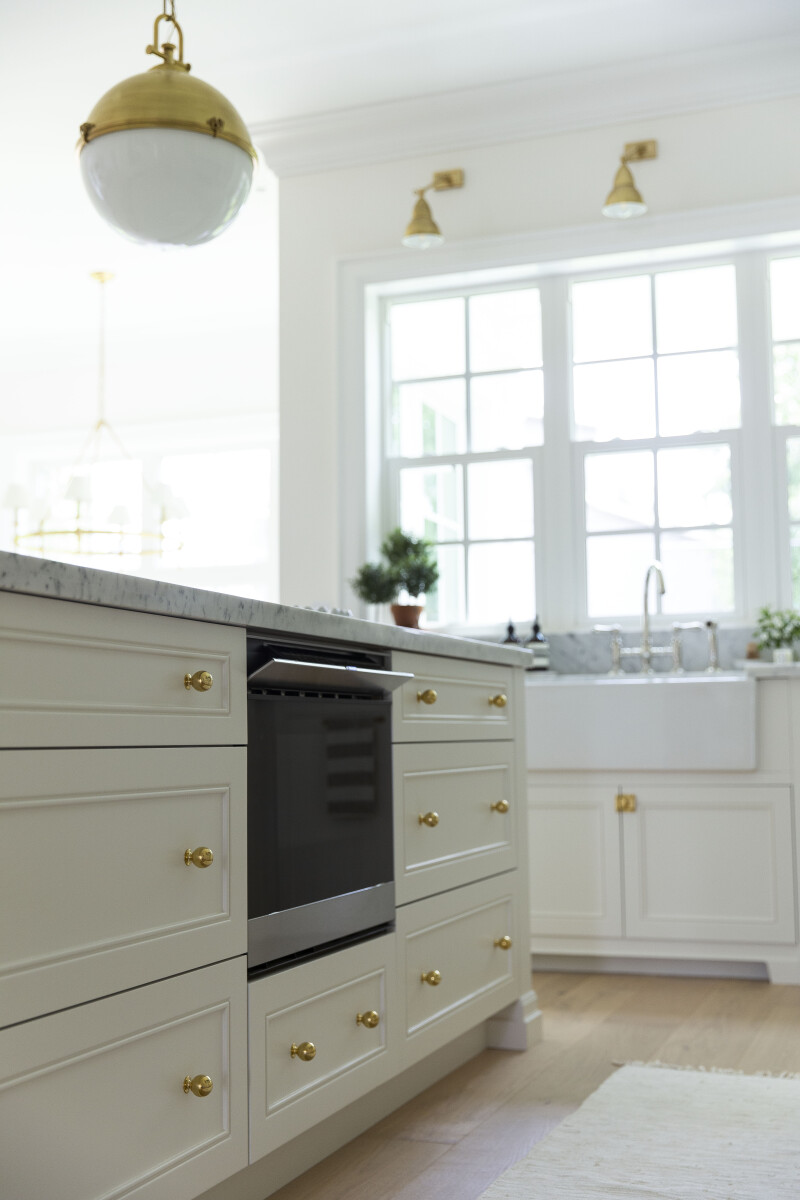 Today, I want to gush about a game-changer in my kitchen that has completely transformed how I cook, reheat, and entertain. Drumroll, please… It's my Sharp Microwave Drawer!
I know what you're thinking. "A microwave is just a microwave, right?"
You see, as someone who adores entertaining and creating a beautiful living space, I've always been on the lookout for appliances that not only perform exceptionally but also seamlessly blend into my kitchen's aesthetics. Enter the Sharp Microwave Drawer, a stunning combination of functionality and design that has revolutionized how I approach meal prep, reheating, and hosting guests. Let me explain why I've fallen head over heels for this kitchen appliance.
1. Space-Saving Elegance:
The first thing that caught my eye about the Sharp Microwave Drawer is its unique design. Unlike the traditional countertop microwave that takes up valuable counter space, this beauty is tucked neatly into my island but can also work in a series of lower kitchen cabinets. It's also an adaptable style that can be seamlessly designed into modern or traditional style kitchens.
The stainless steel finish effortlessly complements my kitchen decor, giving it a modern and sophisticated touch. The tilted screen can also sit open or closed, which is a nice feature to leave out for helping hands in the kitchen. The unit comes in two widths: 24 and 30".
2. Effortless Accessibility:
Ever tried juggling a hot dish in one hand and a heavy microwave-safe bowl in the other? It's a disaster waiting to happen! But with the Sharp Microwave Drawer, that struggle is a thing of the past. The easy-to-reach, waist-level design allows me to effortlessly slide out the microwave drawer, place my dish inside, and push it back in – no heavy lifting, no spills, just pure convenience. 
And did I mention the best part? With the simple wave of a hand, the drawer can open with a motion sensor so popping dishes in and out while handling other tasks is a breeze! The Easy Touch Automatic Drawer System is a game changer for kitchen appliances and truly the wow factor that sold me on this device from the get-go.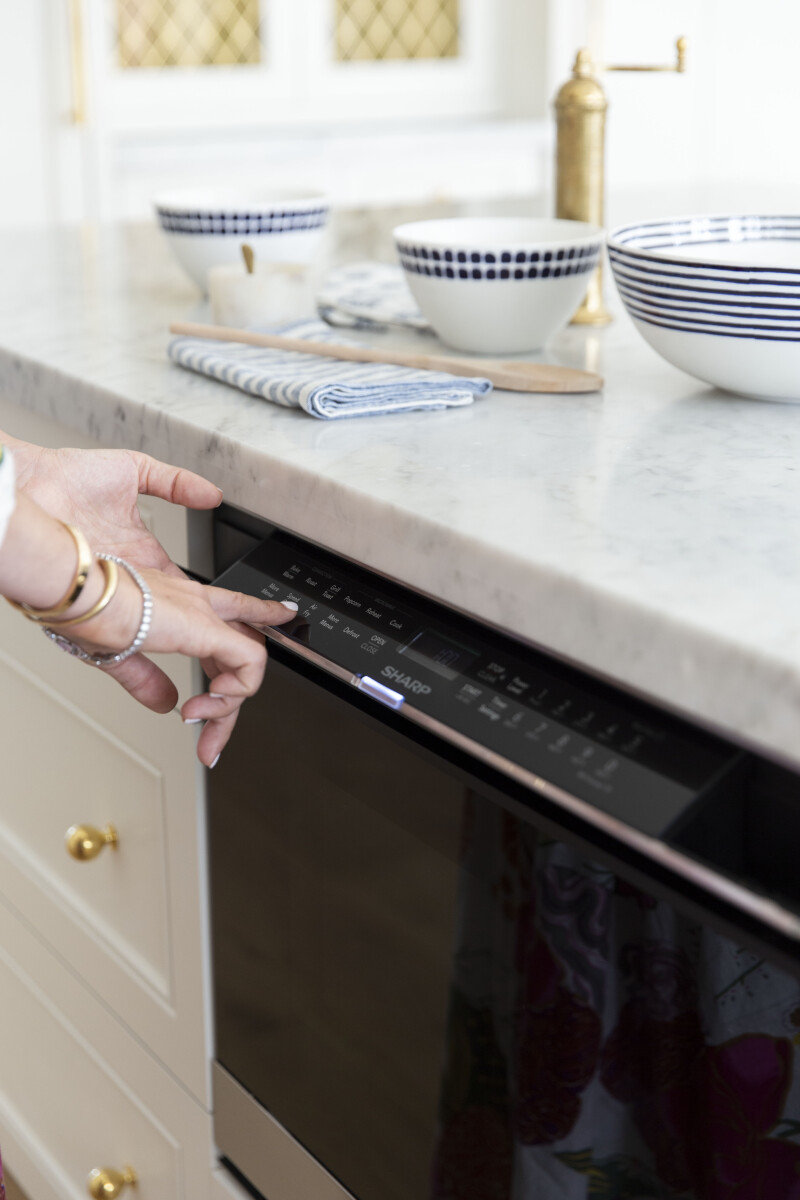 3. Precision Cooking:
The Sharp Microwave Drawer isn't just about reheating leftovers; it's a true kitchen workhorse. Its precise control settings make cooking a breeze. Whether I'm defrosting meat, melting butter, or heating up a bowl of oatmeal, I can trust that my food will be perfectly cooked every time. Plus, the sensor cooking feature takes the guesswork out of reheating, ensuring my meals are heated to perfection without overcooking or drying out.
5. Easy-to-Clean Design:
Let's face it; microwaves can get messy. But the Sharp Microwave Drawer is a breeze to clean. The flat touch panel and hidden control panel make wiping down spills and splatters a quick and hassle-free task. No more scrubbing in hard-to-reach corners or dealing with stubborn stains.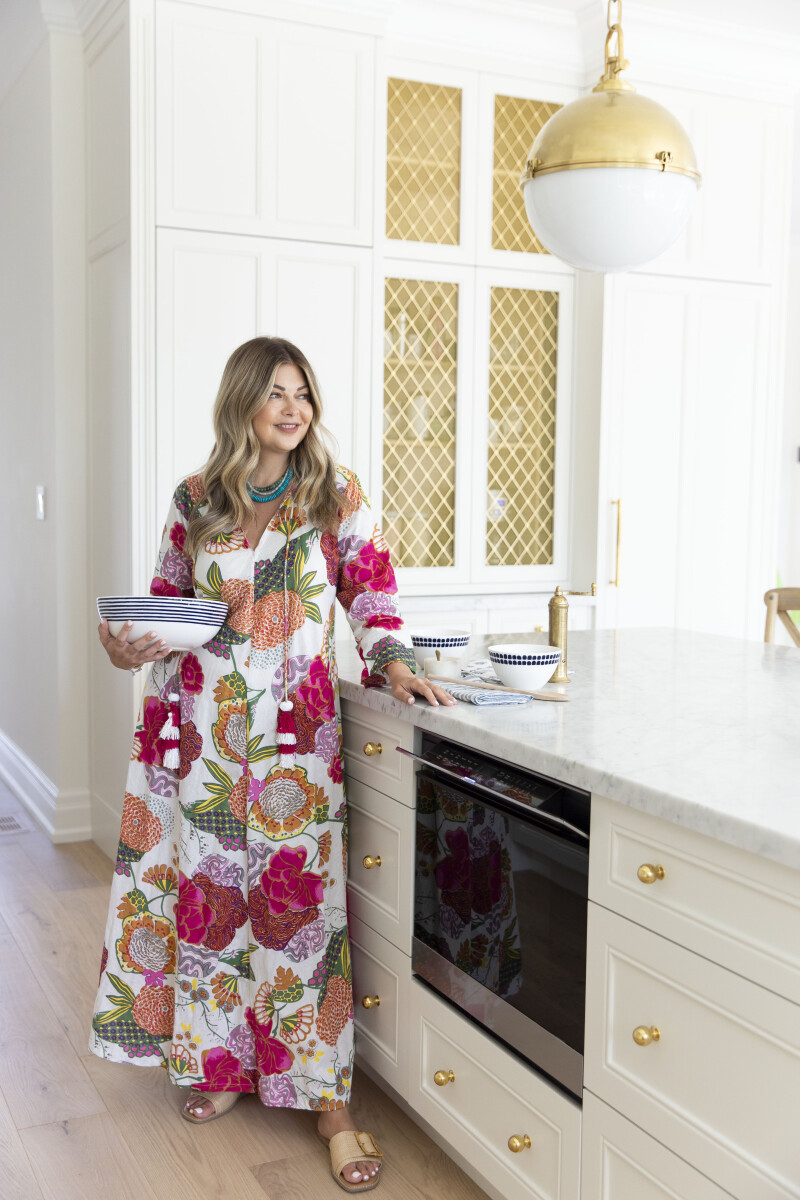 6. Perfect for Entertaining:
As a hostess with the mostest, I can't get enough of how my Sharp Microwave Drawer makes entertaining a breeze. Whether it's keeping appetizers warm, melting chocolate for fondue, or reheating multiple dishes for a dinner party, this microwave's spacious interior and precise settings have my back. My guests are always impressed by its sleek appearance and functionality. And yes, expect a party in the kitchen as everyone tries to wave at your Sharp Microwave Drawer to see who can open it on command!
7. Room to Spare:
Another reason I adore my Sharp Microwave Drawer is the space it offers during a busy evening of entertaining. My range has two limited cavities for dishes and I'm often turning to my Sharp appliance to hold and keep dishes warm or reheat must-have items for the table. The unit can hold a four-quart casserole dish – a dream!
In conclusion, my Sharp Microwave Drawer has become an indispensable part of my kitchen. It's not just a convenience; it's a lifestyle upgrade. Its space-saving design, precision cooking capabilities and easy maintenance have made it a true game-changer in my culinary adventures and truly a kitchen BFF that I can't live without. If you're looking to elevate your kitchen experience, I wholeheartedly recommend giving the Sharp Microwave Drawer a try.