Travel Guide: The Italian Riviera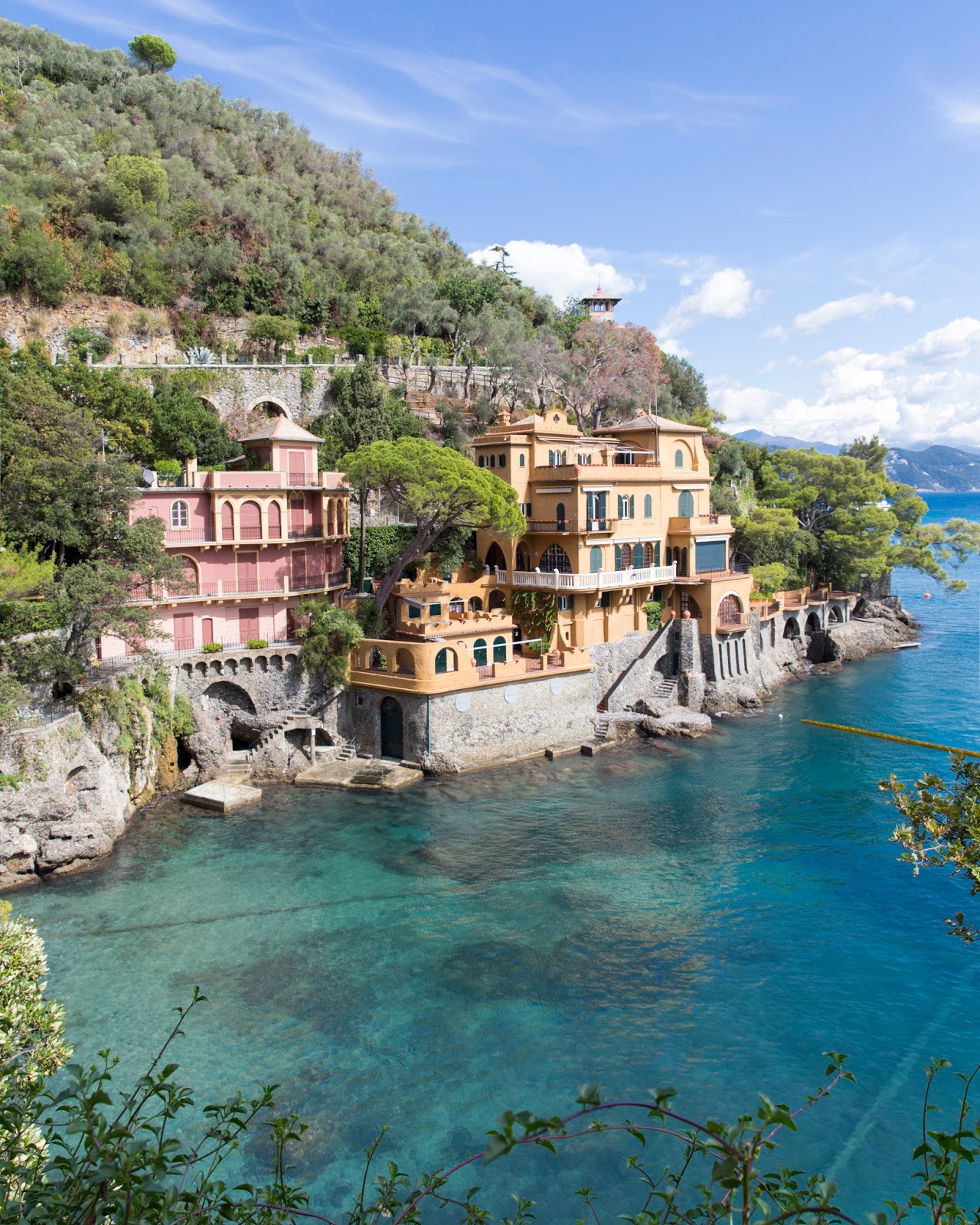 First off, I must apologize for the delay with my response in getting to this travel guide. It feels like life has been a complete whirlwind since our return from Europe but after sorting through notes and photos from our day trips, I'm finally thrilled to have put this together.
Our first stop in Italy kicked off in Santa Margherita Ligure with a second stop in Levante (near Cinque Terre) and wrapped in Lake Como. I've consolidated the Italian Riviera in this guide with Cinque Terre and Como coming next week.
Getting Around
We had rented a car in Marseilles and once the stay in our apartment was wrapped, we then continued along the coast to our next destination. To be honest, we found driving by car in Italy to be fairly straight forward with the help of the rental car's GPS. The only struggle was having to accelerate from 0 to 130 on the highways after filling up for gas. Parking was quite easy to locate and as expected, pricier in cities such as Portofino or Como.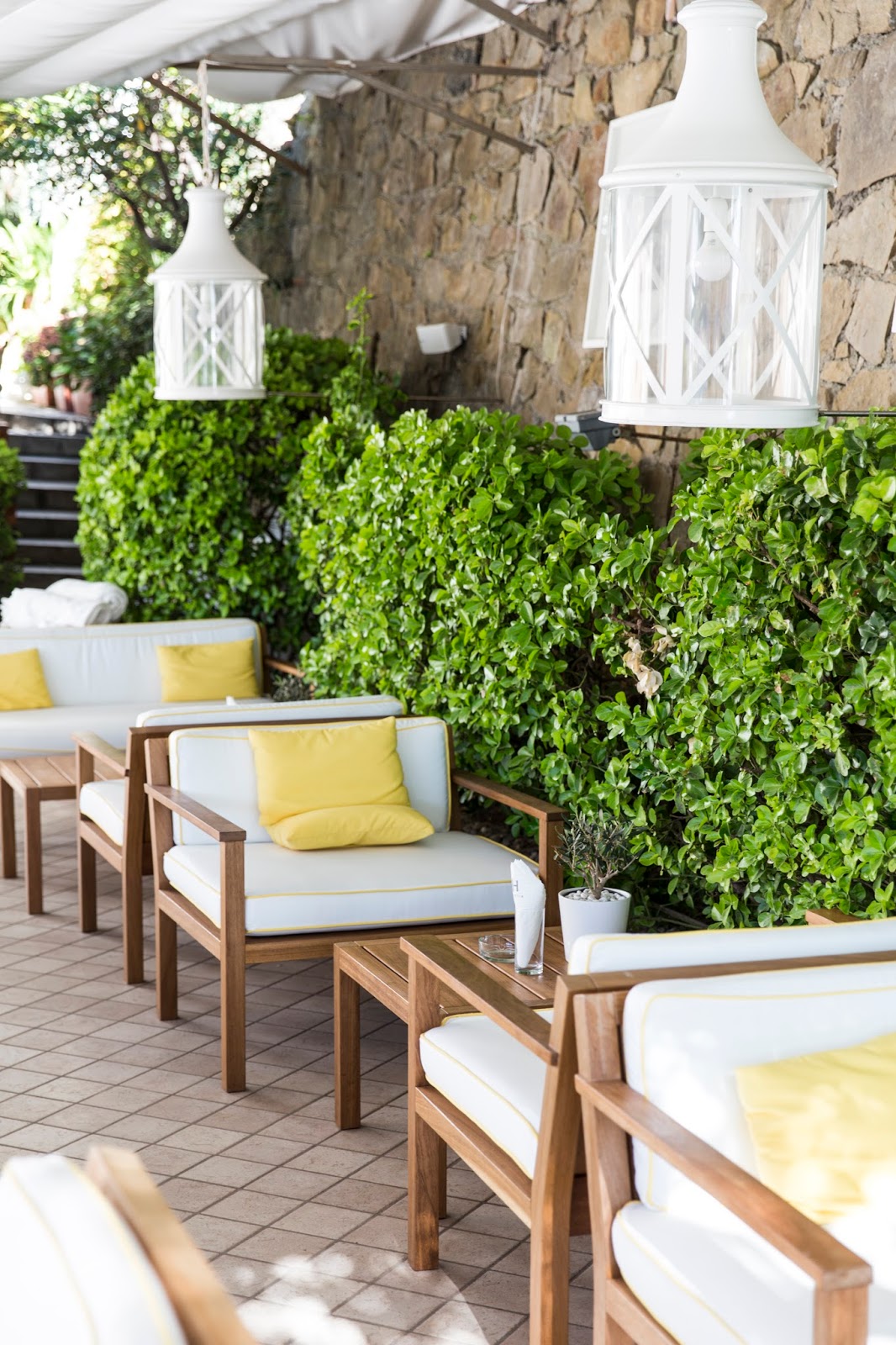 Lobby at Hotel Helvetia
Starting our drive in Nice, we didn't want to rush the drive in Italy so we planned a pit stop along the way in a beach town called, Sestri Levante. We parked the car and wandered through the quiet streets, sipped wine and snacked on a charcuterie board at a local restaurant and then of course – topped it off with gelato. Far less touristy than most places we had seen, it was such a great introduction to Italy.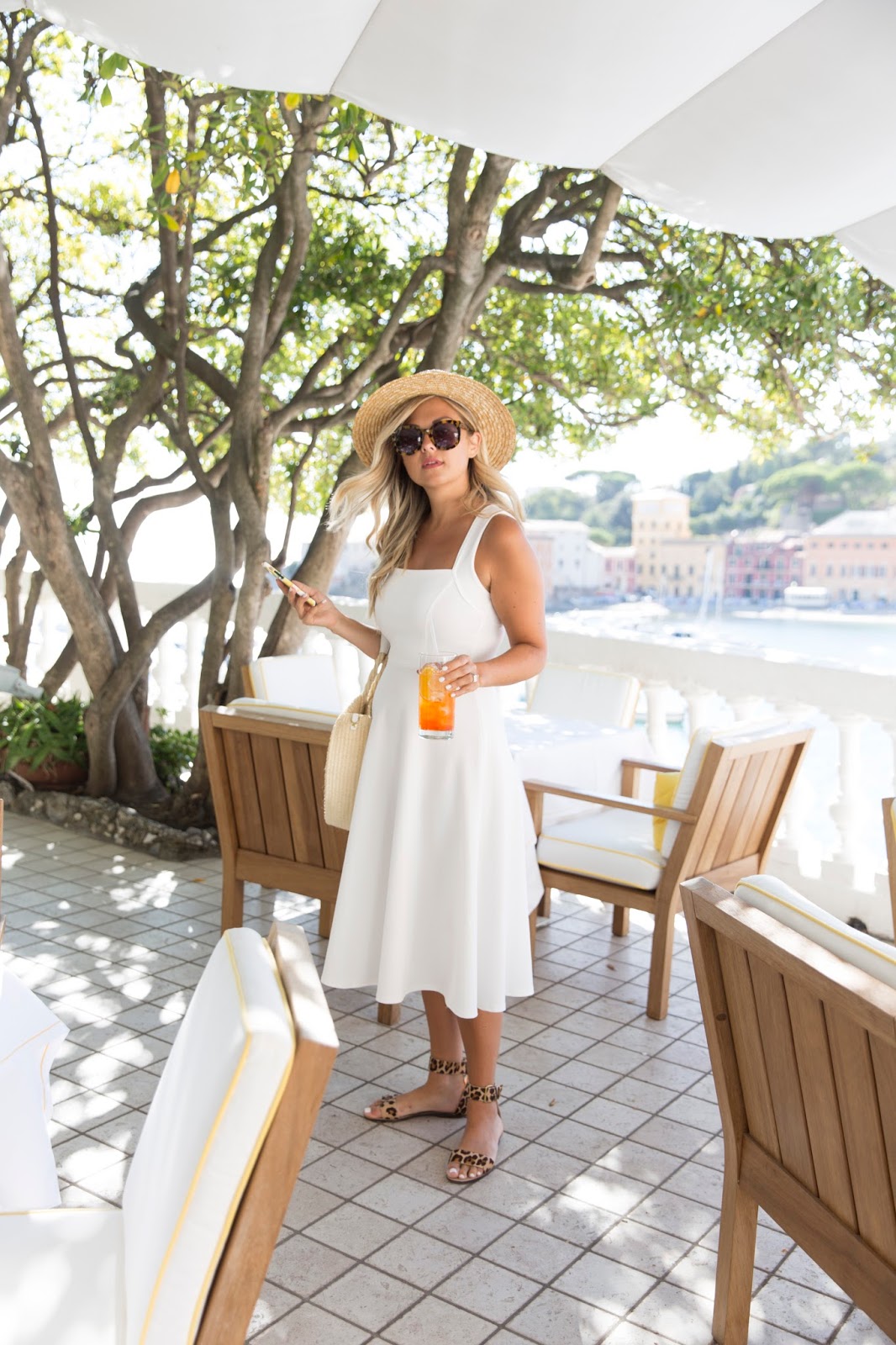 There is one hotel in particular I would highly recommend for drinks and apps around sunset called, Hotel Helvetia. Their Negroni was worth a second round and the views of Sestri Levante are unmatched. Had it not been 25-30 minutes away from Portofino, it would have been a contender for our stay in the region.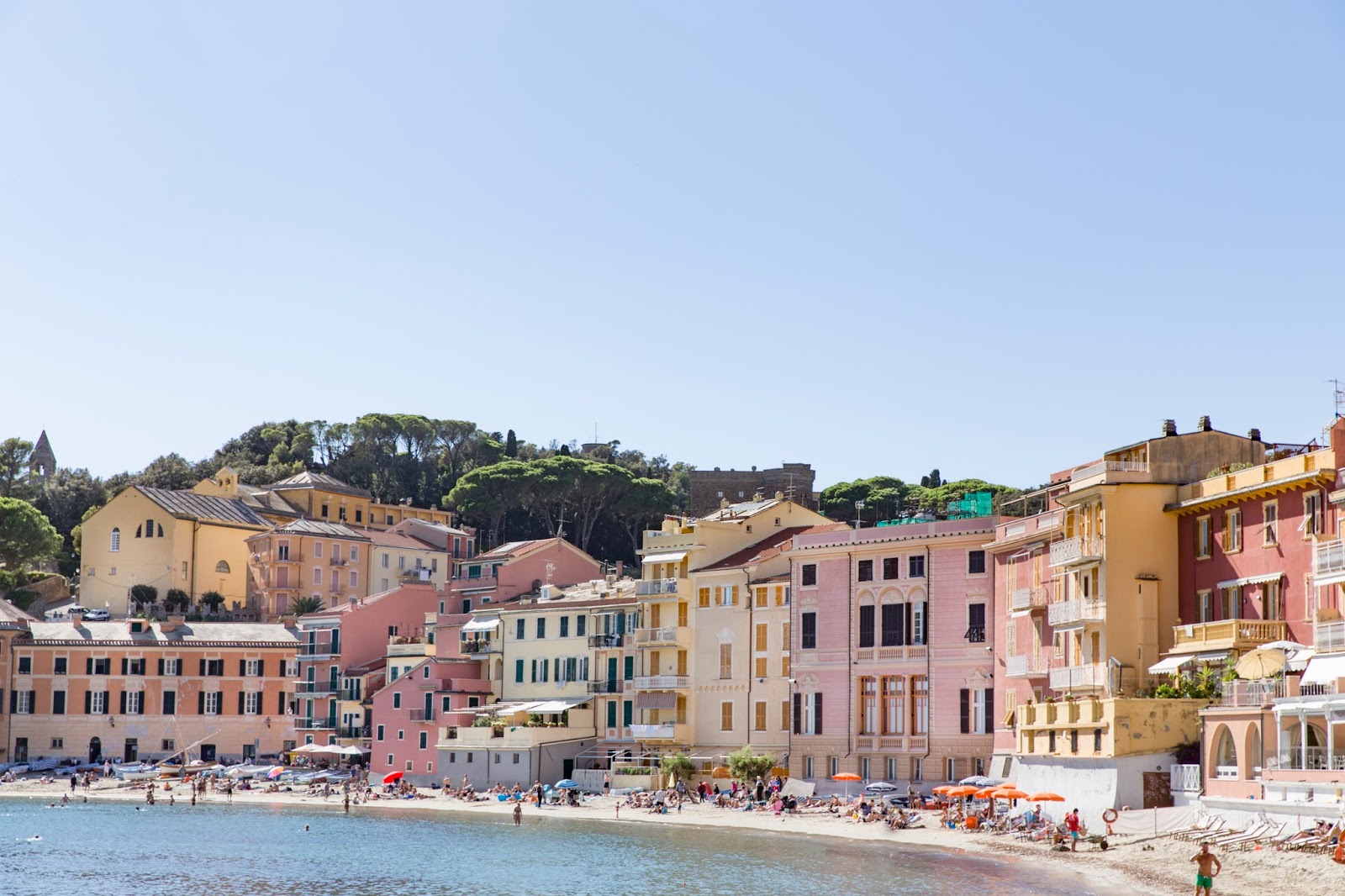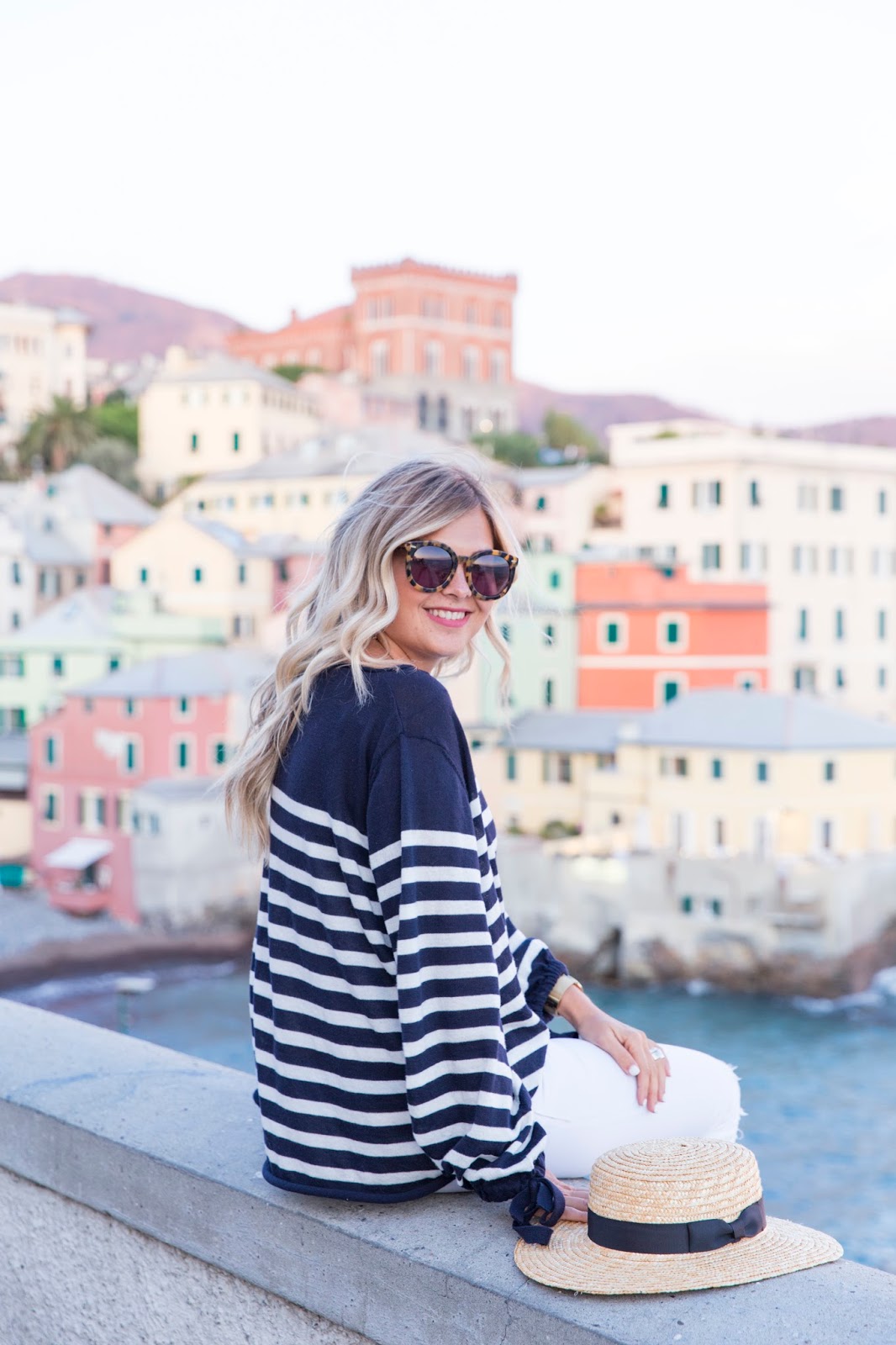 You'll notice on a map that Ravello, Portofino and Santa Margherita Ligure are all quite close to each other in terms of proximity. We found accommodations to be quite expensive in Portofino (or booked far in advance) so we decided to move our stay 10 minutes around the bend in Santa Margherita Ligure. We stayed at the
Imperiale Palace Hotel
for 3 nights and while pricier than we had hoped, was worth every last dollar.
We enjoyed the most scrumptious breakfast buffet every morning on the patio with unlimited mimosas, cappuccinos and a table for every food group known to mankind. The staff were so thoughtful trying to remember everyone's name and coffee order so they could have it prepped the second you sat down. We also loved the fact that
the property
was situated on the water and had both lounge chairs by the sea but also a pool. The rooms were certainly on the smaller side (as expected in Italy) but the charm of the property and the grand features of the balcony, patio and more totally made up for it.
Would we stay in Santa Margherita Ligure again? We ended up loving the charm in our city and the fact that there were quiet streets you could wander in the evening. The restaurants were also far more reasonable than Portofino and less busy.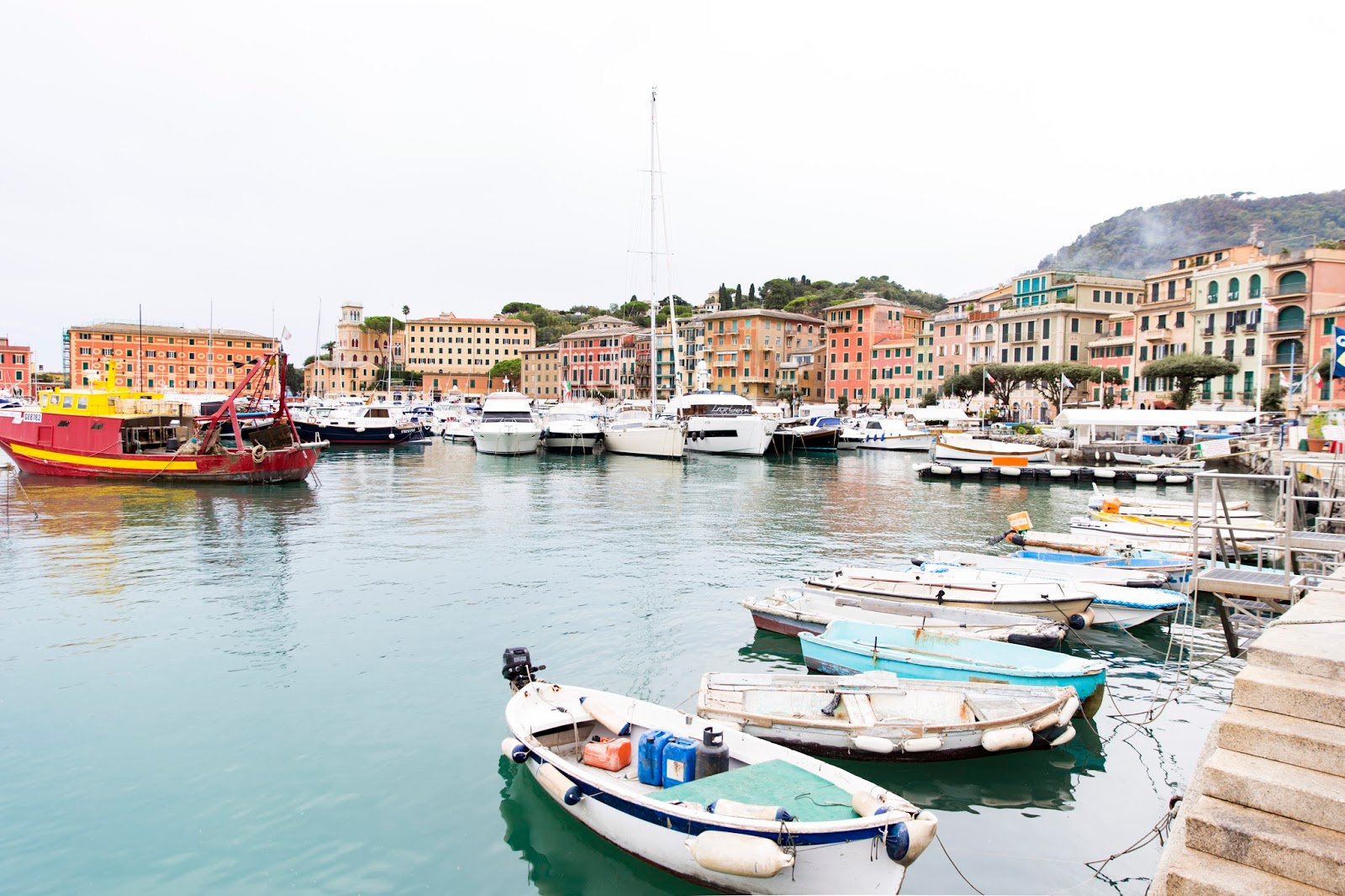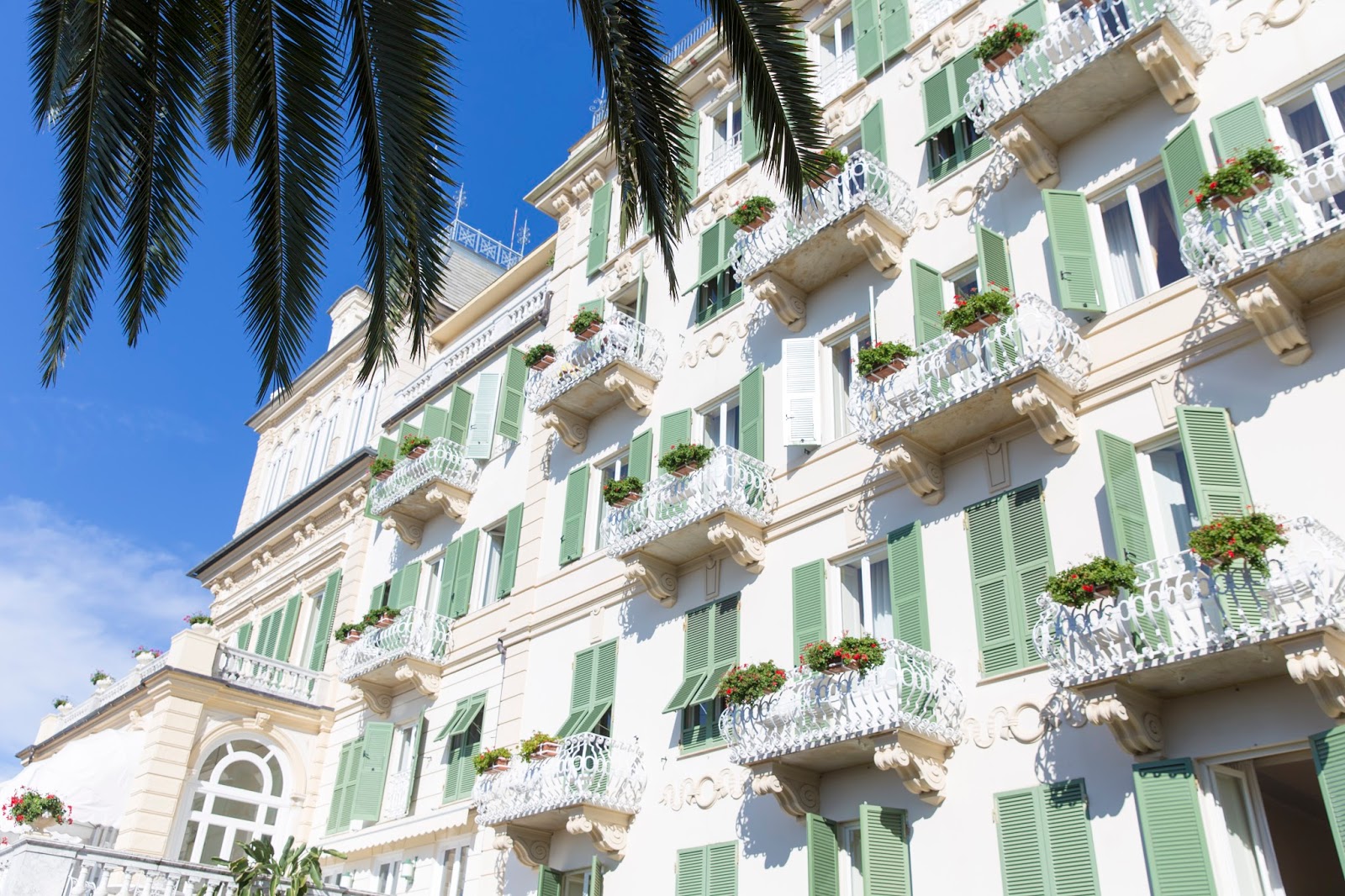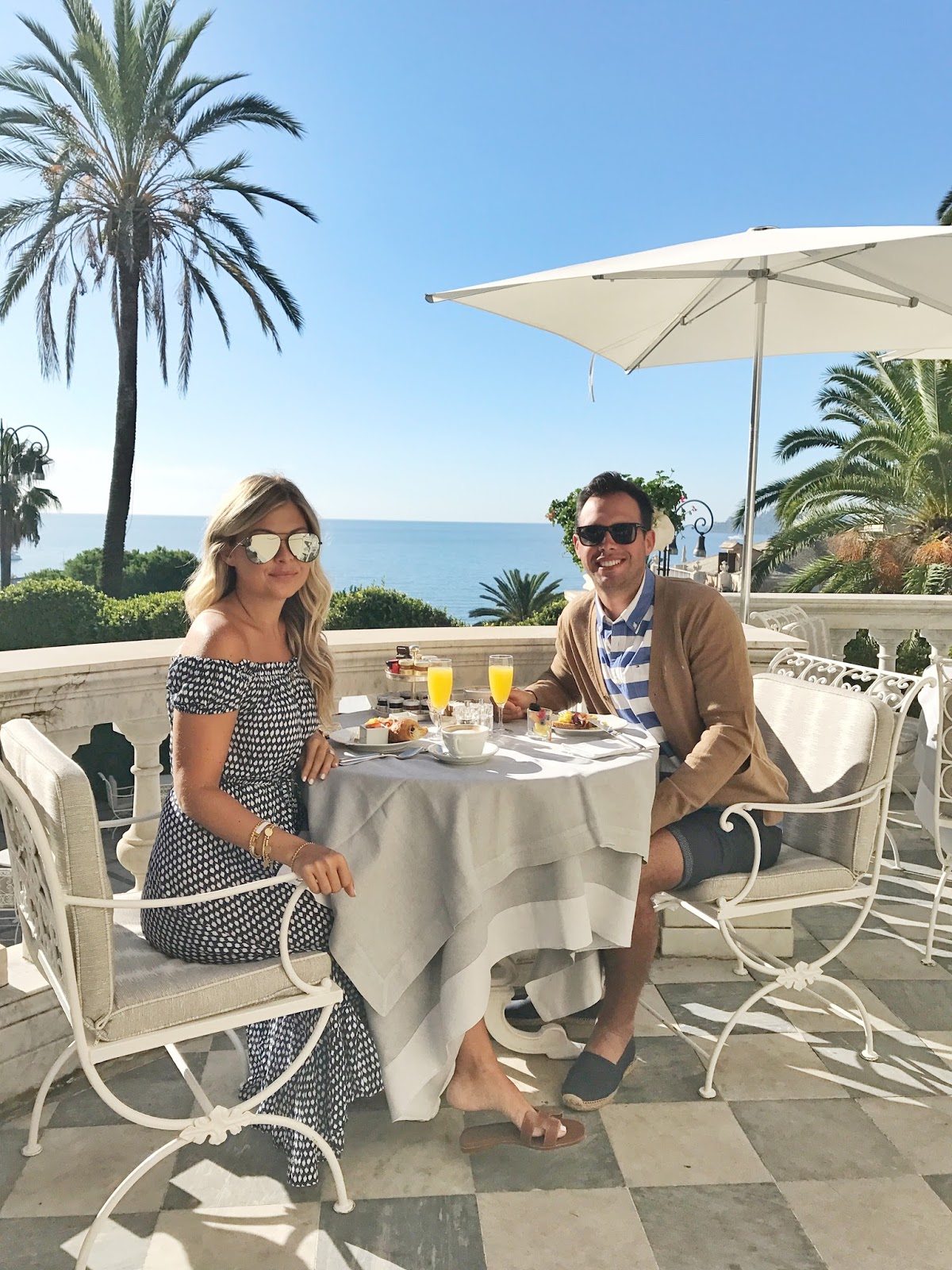 Who can say no to unlimited mimosas?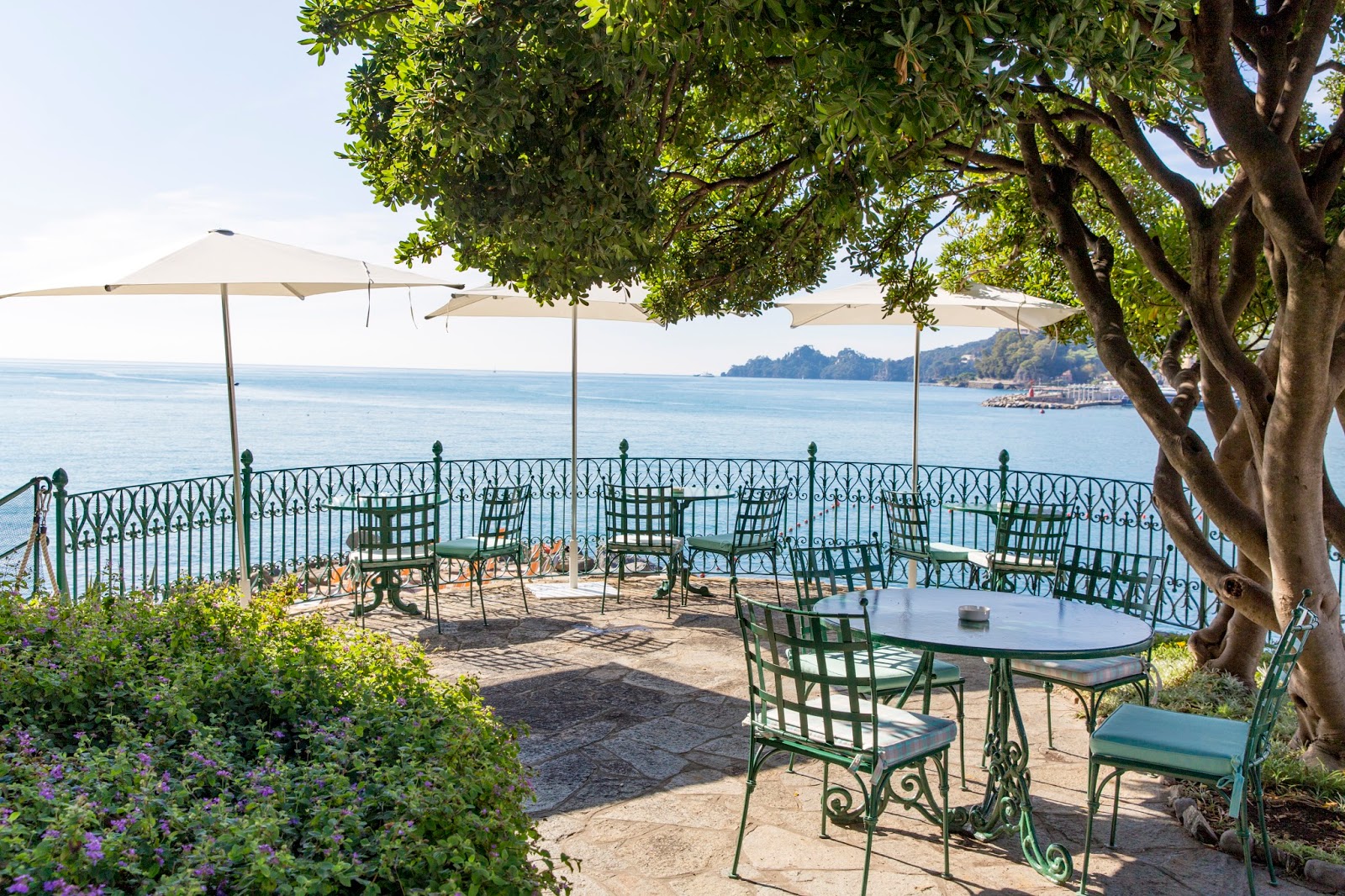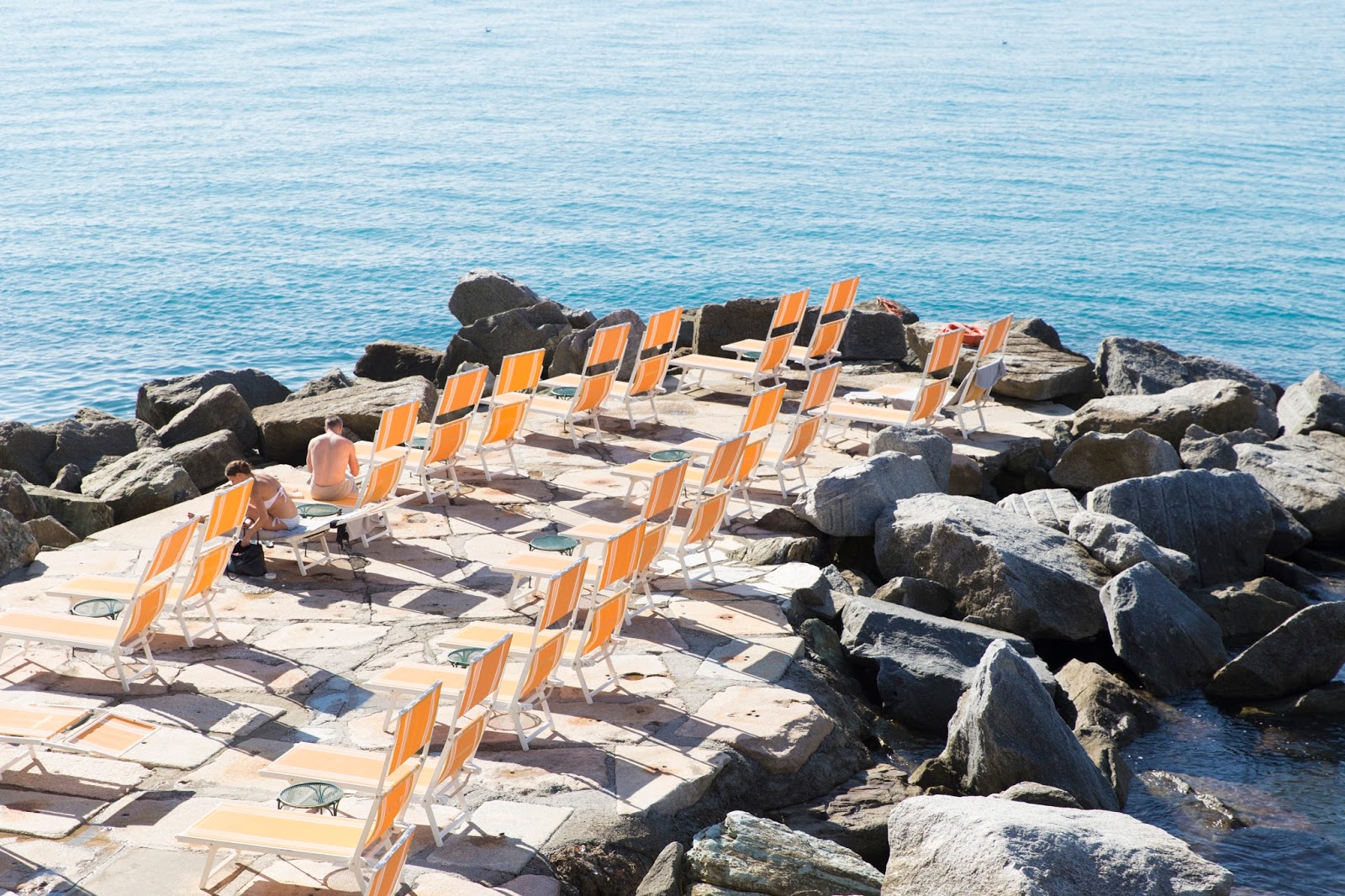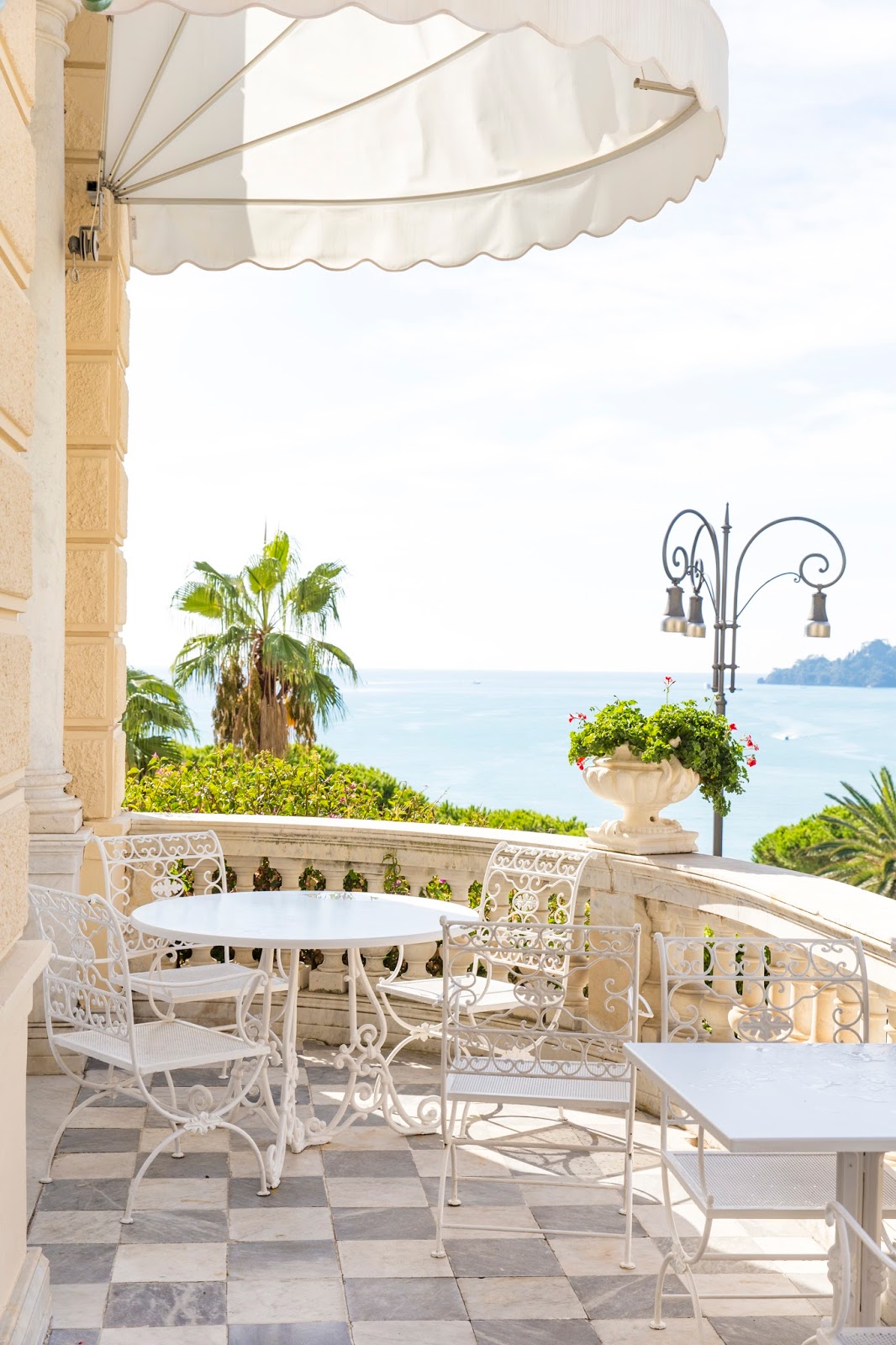 What To See
Portofino
: If you aren't staying in Portofino, then a day trip is a must. We walked the 'red carpet' which is a designated path that takes you from end of the town to the other and features the best views. You can also descend down into the port where you'll find restaurants, gelato shops and some designer shopping. Alternatively, if you're staying in Portofino then be sure to carve out an afternoon for wandering through Santa Margherita Ligure and to do some hotel stalking such as
Grand Hotel Miramare
.
If you dive, Christ of the Abyss is to be a sight like no other. The Castello Brown museum (a stop along the pathway) is also a must-see for great views of the town. The Portofino Lighthouse is another must-see for unparalleled views.
Boccadasse: A coastal town nearby, Boccadasse, also made for a fun drive one evening. The sunset views from this village are unreal and the candy-coloured buildings really pop in the evening. We couldn't find any decent restaurants in the area that seemed worth staying the area for, but I do recommend an espresso while watching the sun set.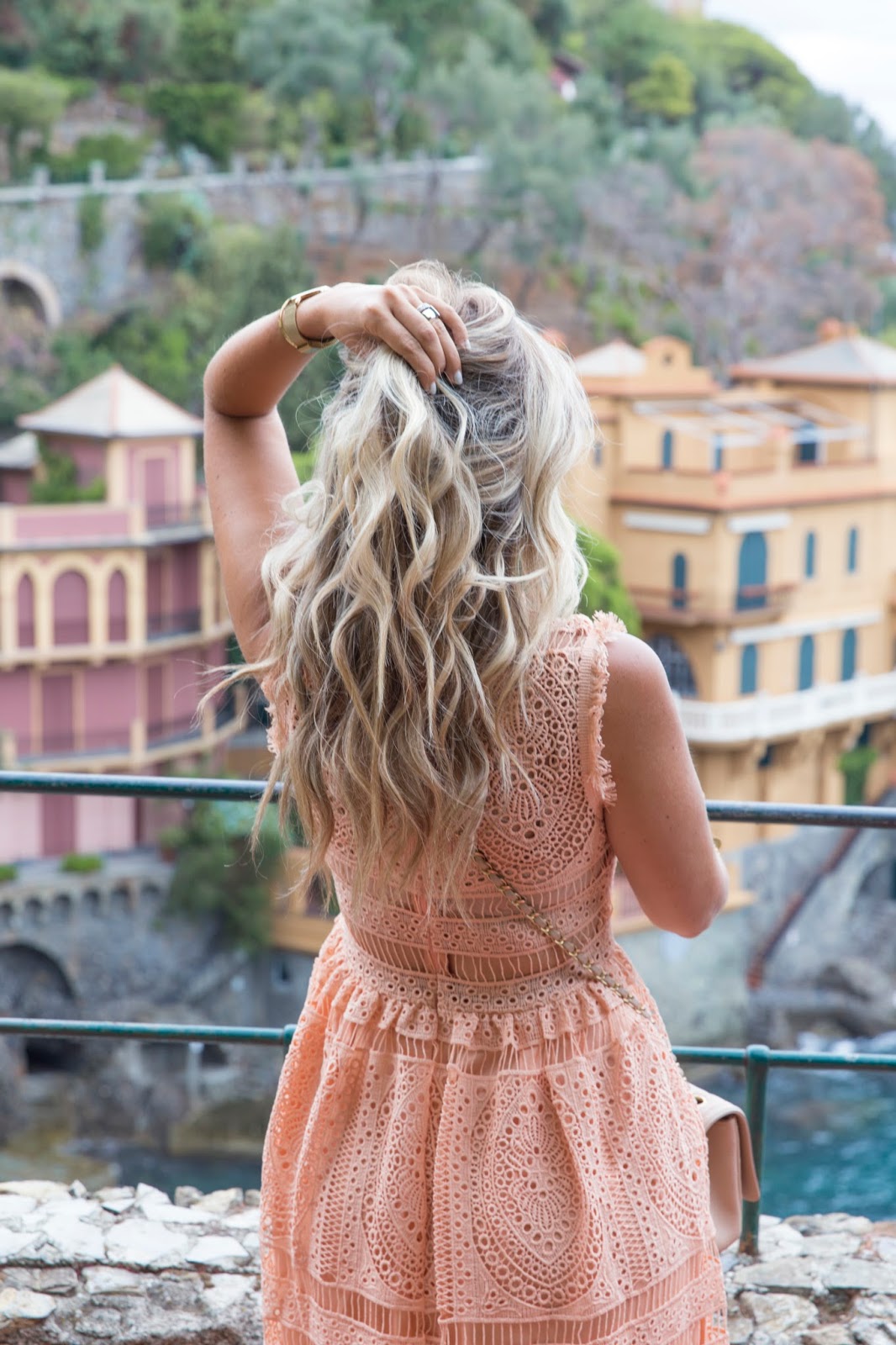 Santa Margherita Ligure
: While most properties in the area likely feature a pool, there is a pubic beach front in Santa Margherita Ligure anyone can access. It never seemed overpopulated like in France so finding a chair wouldn't be an issue. We didn't have the time to make it but
Villa Durante
looked so picturesque and stunning in photos.
Sestri Levante: As mentioned above, if you can't stop in this coastal town along the way, I do suggest spending an afternoon or day at the beach in this spot.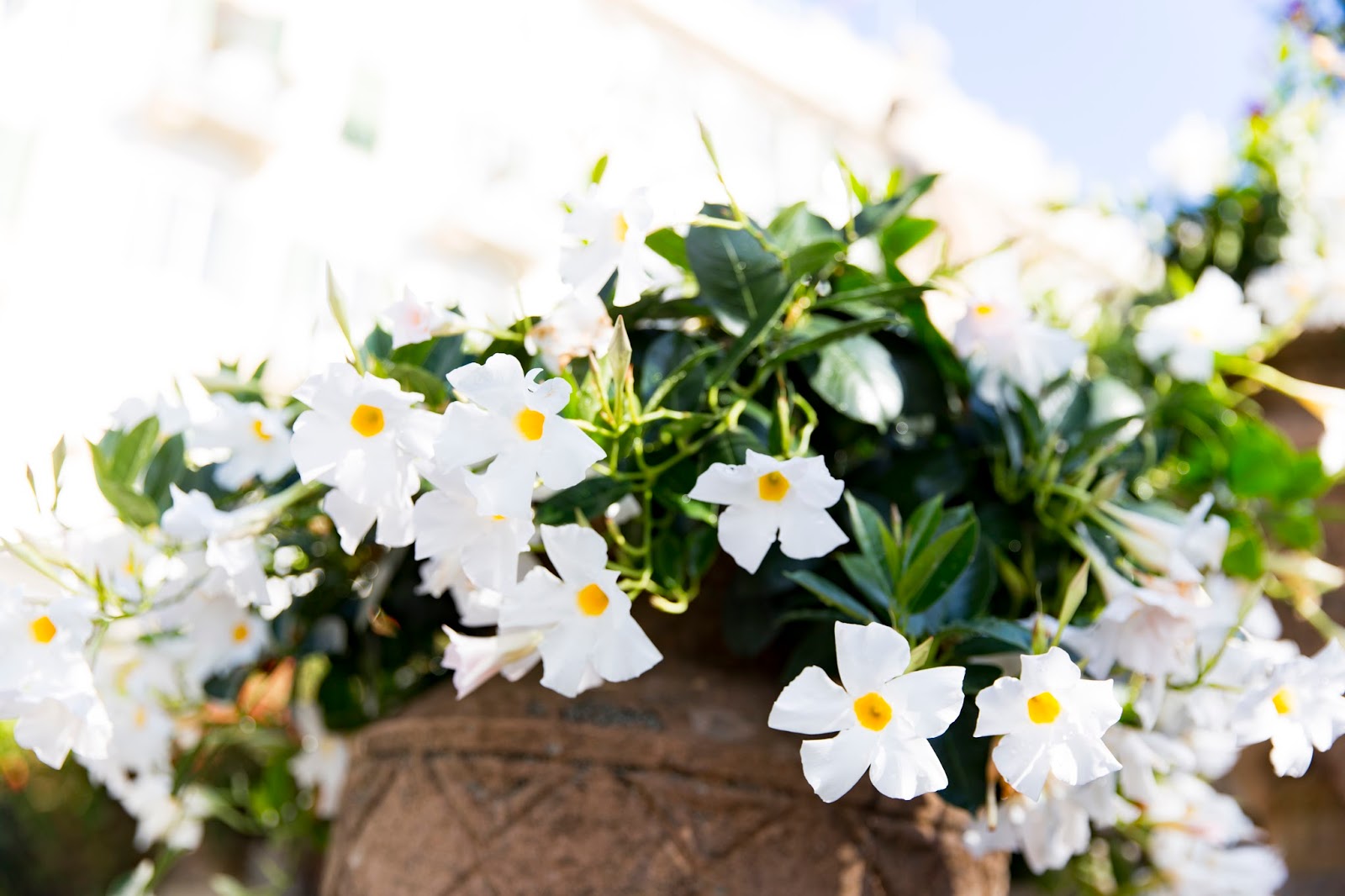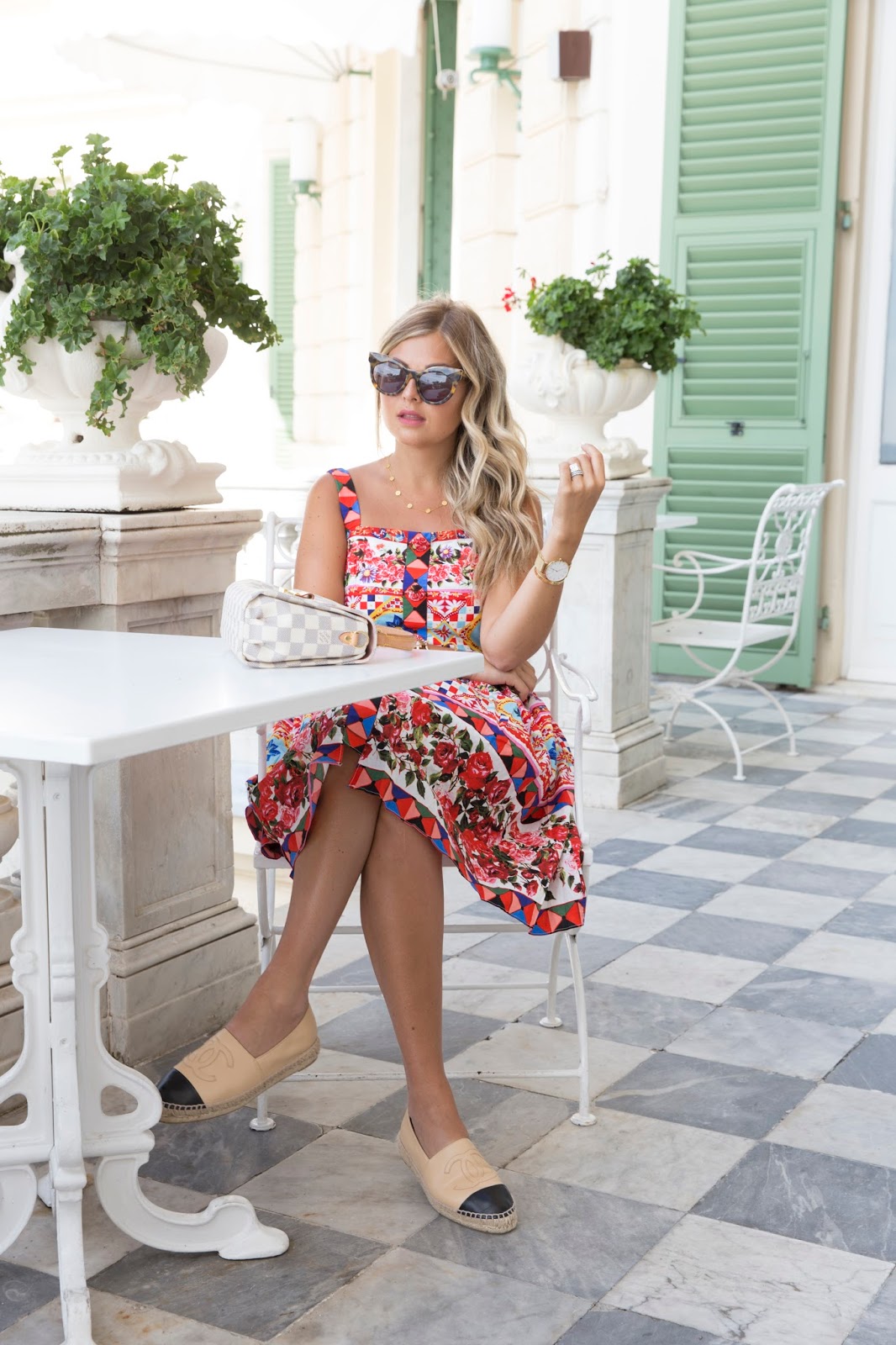 Where to Eat
Hotel Helvetia (Sestri Levante): Drinks and apps are a must here!
Caciosteria Umbra E (Sestri Levante)
: We split a charcuterie board here in the afternoon over Negroni and it was the perfect setting!
Ristorante Lo Stella (Portofino): We dined here for dinner one night seaside and it certainly made for a romantic setting. Despite all the raves and reviews however, we found the food to be so-so and overpriced for what we received. It certainly felt like a tourist spot more than anything else.
Al Faro di Portofino Bar (Portofino): That red path I was speaking about earlier? Follow it all the way around the top of Portofino and you'll find yourself at Al Faro bar. Highly recommend for some insane views of the harbour and the sea.
La Tarrazza Restaurant (Portofino): I feel like this should almost be classified under 'What to Do' since eating here is almost an experience in itself. You're likely to come across the Hotel Belmond Splendido if you're searching hotels or restaurants in Portofino. The hotel itself is known as one of the most expensive properties in Europe and often a hot-spot for celeb spottings. We dined at La Tarrazza for an anniversary lunch and I would highly recommend. Nothing is more disappointing than an upscale restaurant where the food quality doesn't match the pricing, but this was not the case. From the service to the food and the wine options –we were thoroughly impressed. I do recommend making a reservation far in advance and requesting a table along the balcony for the best views of the harbor.
Reve Café (Santa Margherita Ligure): This café is tucked away in the smallest corner of town and is super easy to miss but I highly recommend keeping an eye out for it. The pasta was so tasty and the shabby chic décor inside is definitely Instagram-worthy!
Angelo 48 (Santa Margherita Ligure): A romantic and quiet setting for a fabulous meal. A little overpriced for the area – but definitely worth it.