Houndstooth Chic with Sentaler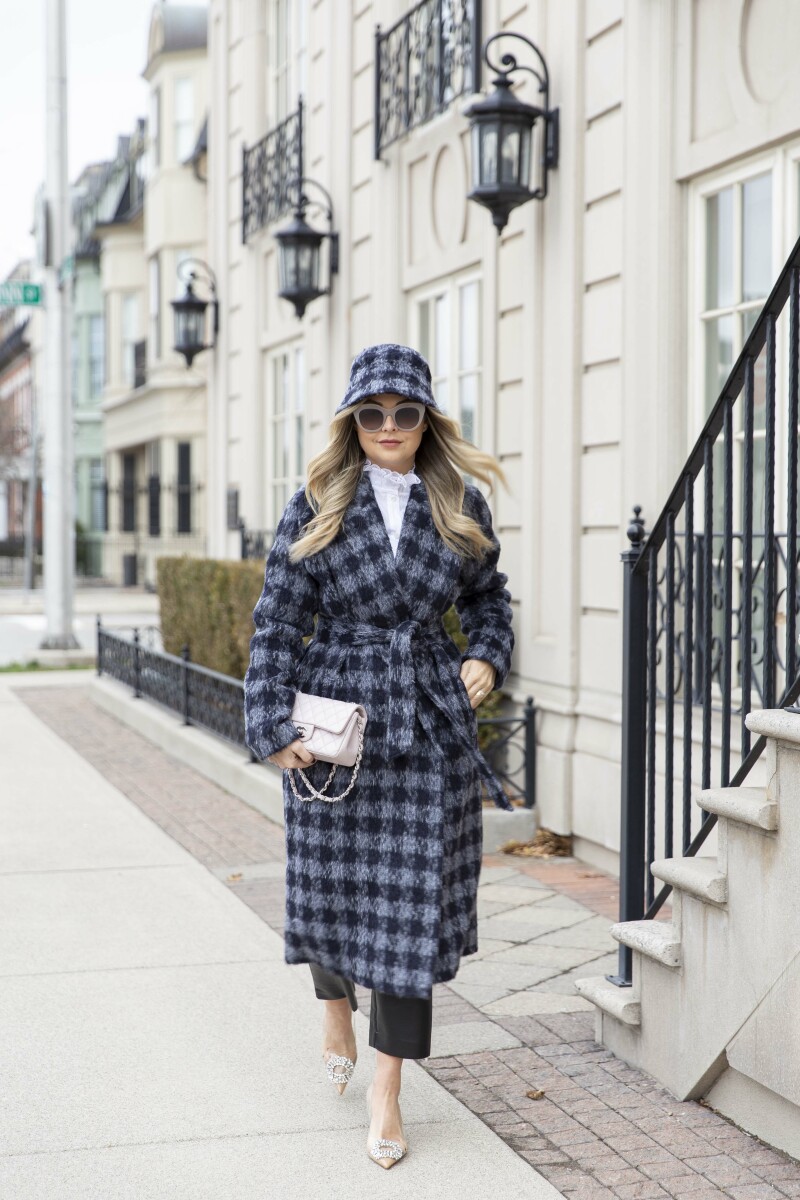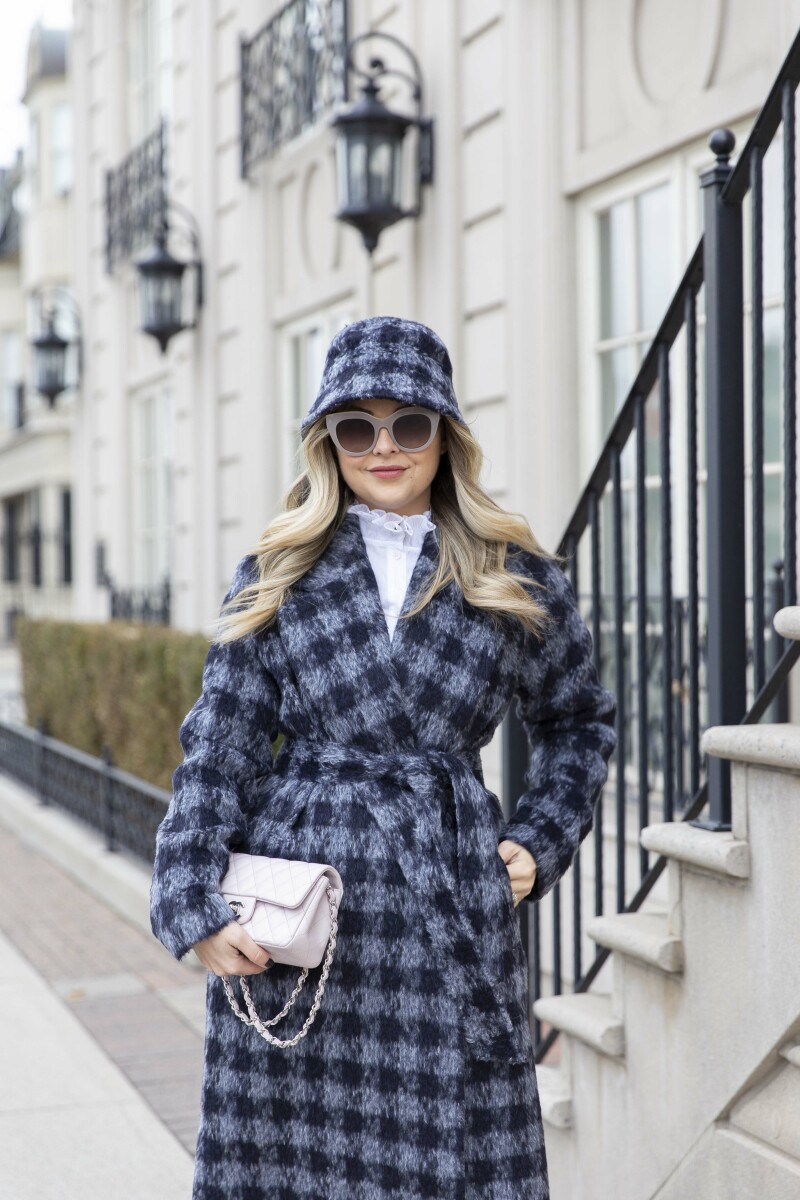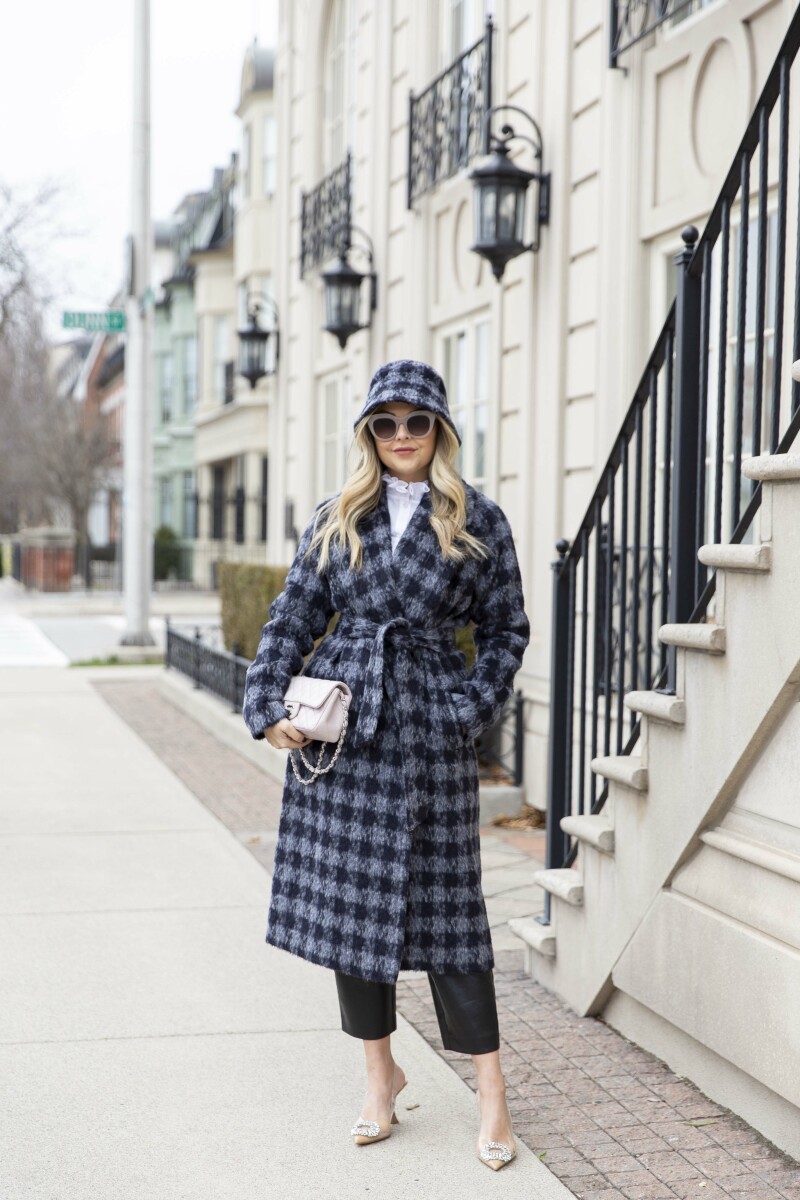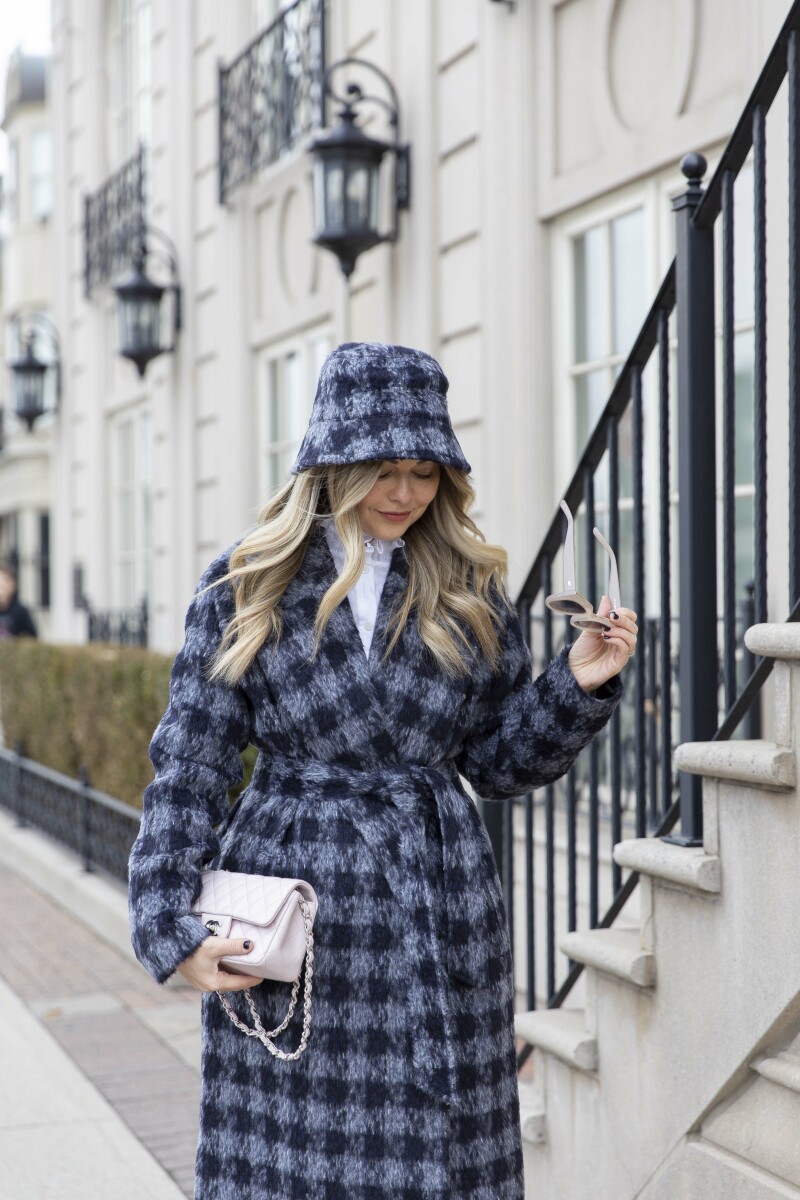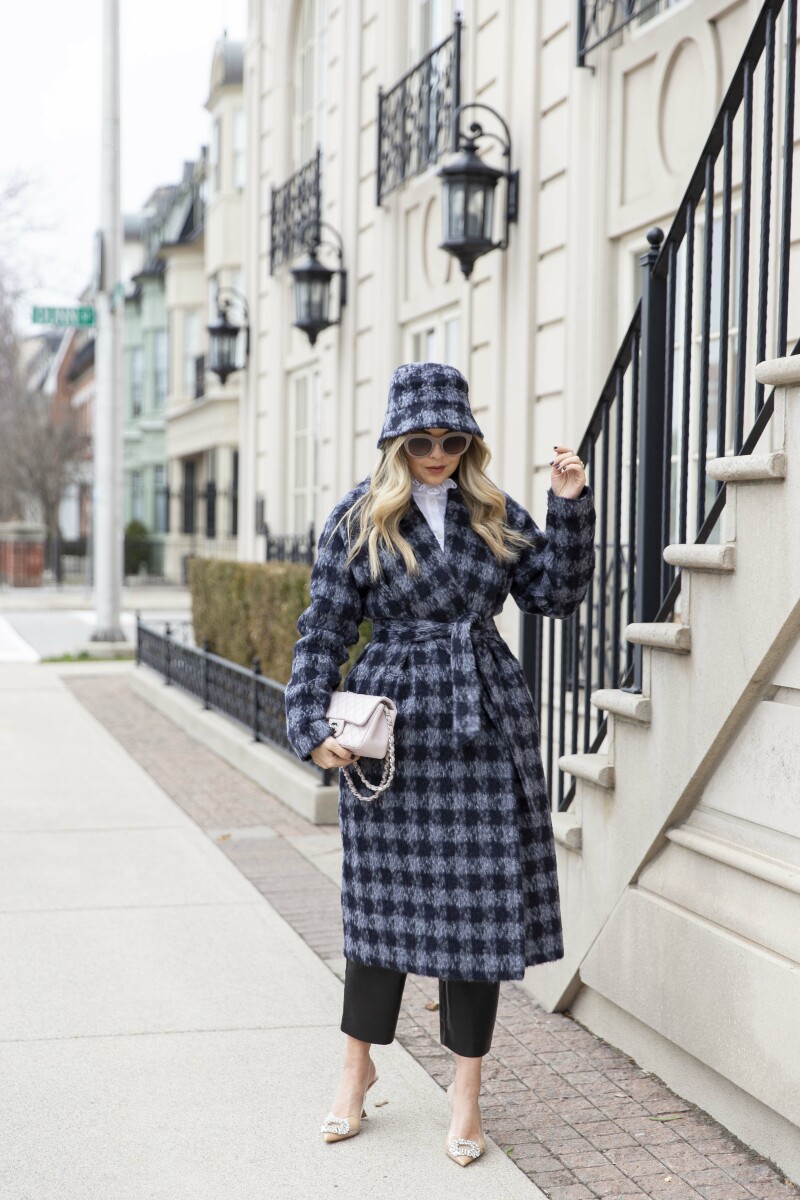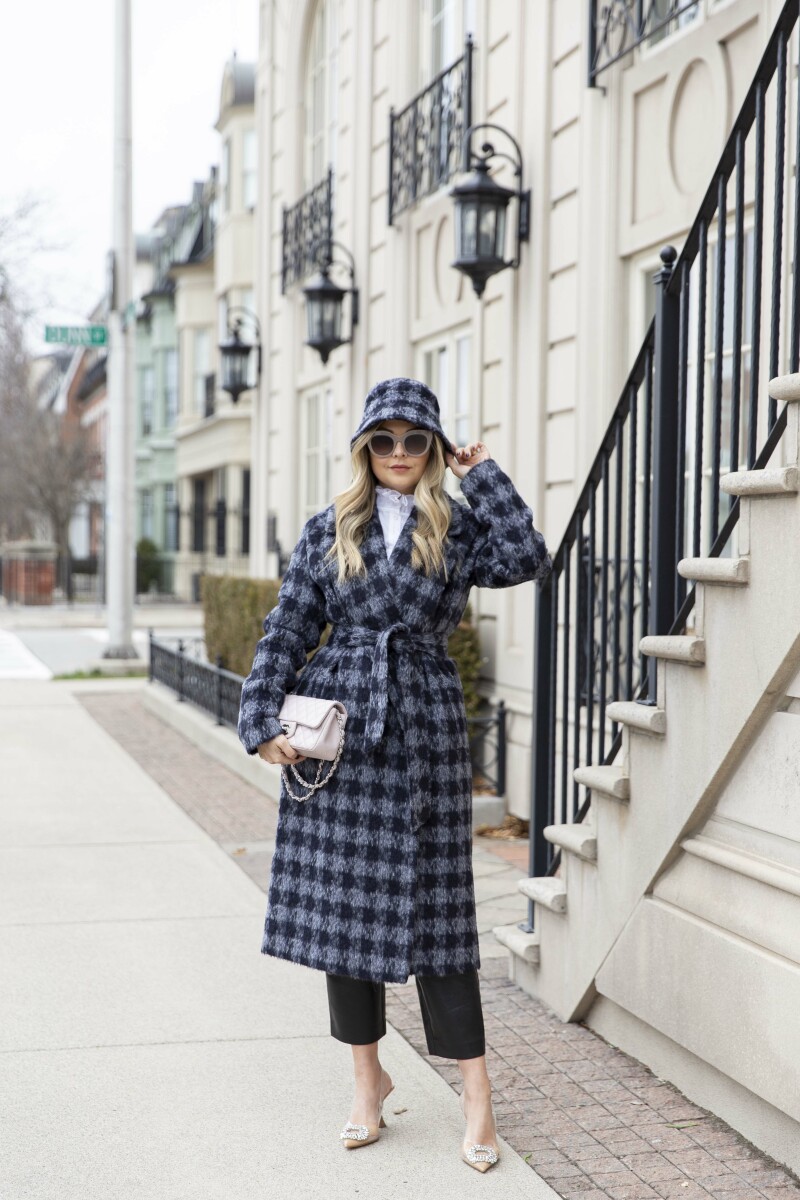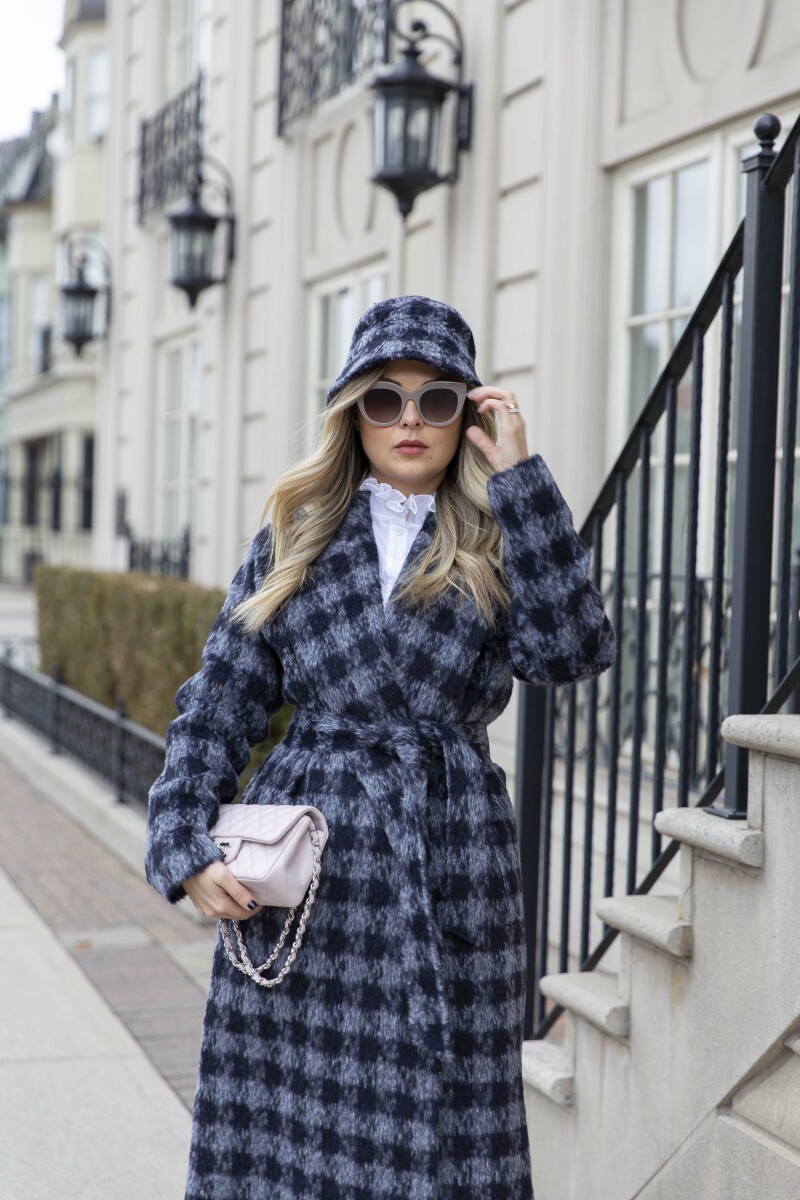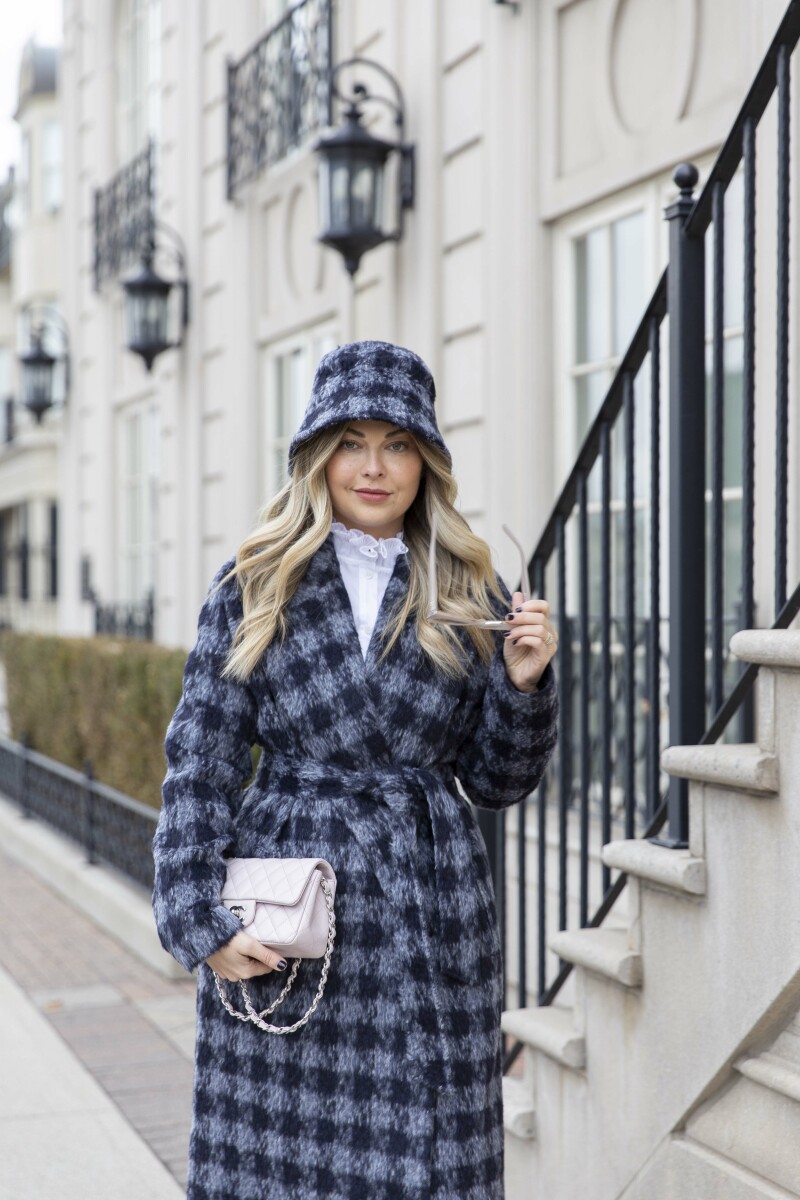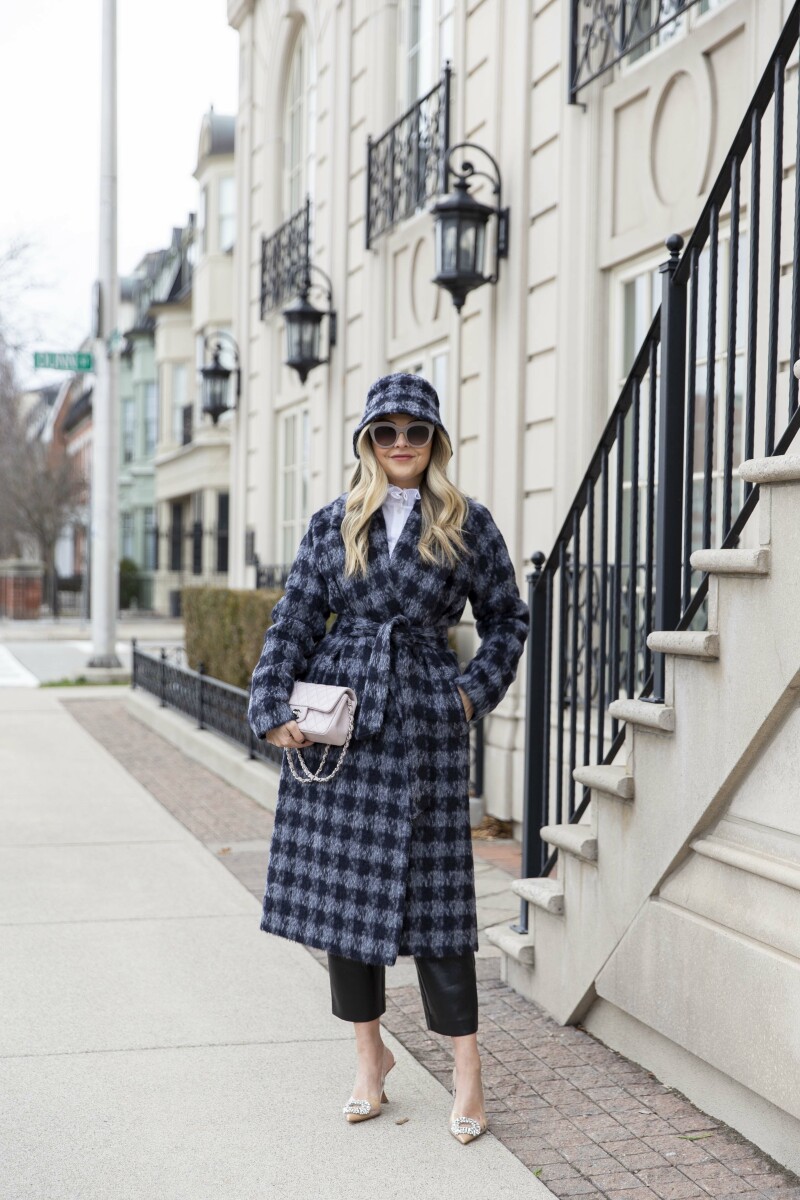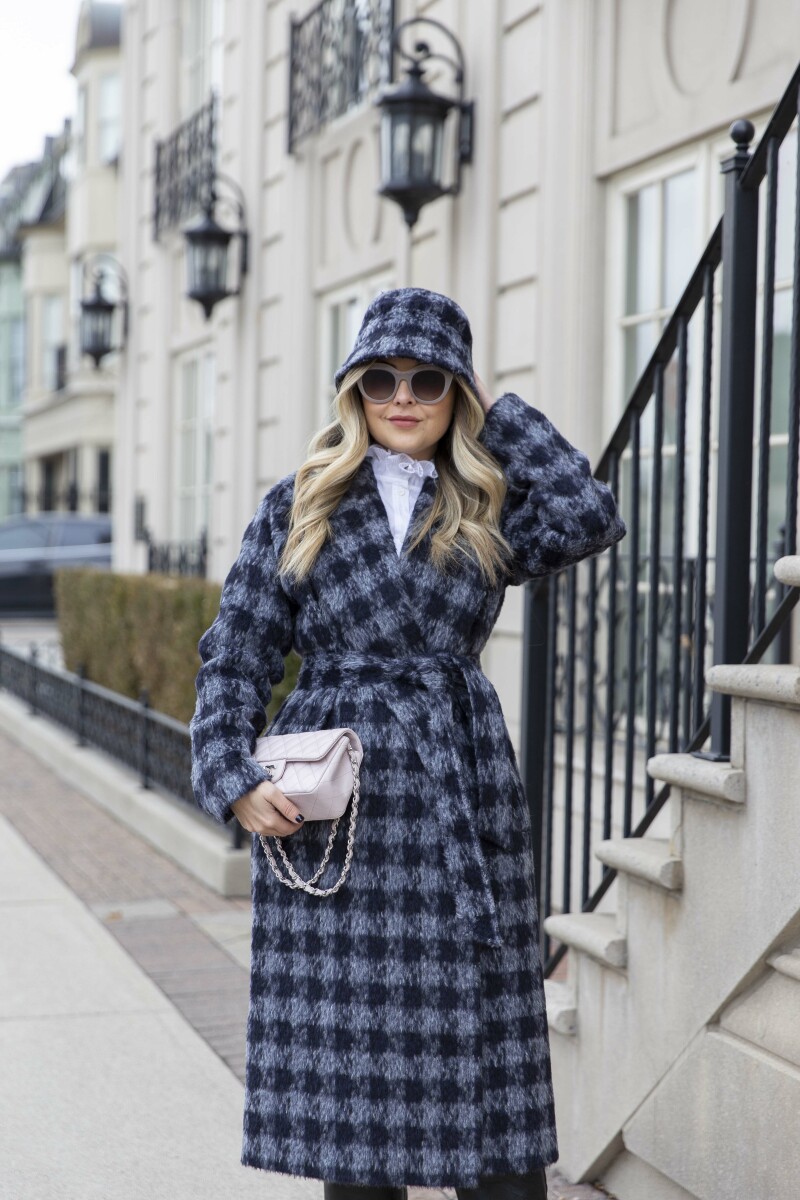 One of the most afforded opportunities of blogging over the last 10 years is the relationships I've been able to cultivate with local brands and fashion houses. Sentaler, a Canadian based outerwear company, is one of those brands. I've been partnering with the brand for over four years now (see looks here, here and here) and continue to have pinch-me moments when we have the chance to work together.
When the brand shared a sneak peek of their Fall/Winter collection, this blue and black houndstooth check coat immediately caught my eye. I would most certainly recommend a neutral coat first from the brand (their boucle coats are wildly warm too!) but if you're looking to expand beyond what you currently have, this patterned Sentaler coat is a must-have. I've had a blast pairing it with neutral tones but it also works well with pops of colour, like this baby pink crossbody bag.
Bucket Hat : c/o Sentaler | Houndstooth Coat: c/o Sentaler | Ruffle Collar Blouse | Faux Leather Trousers | Chanel Bag {Designer Dupe} | Sunglasses | Similar Shoes
Shop the post