Office Wear with LILYSILK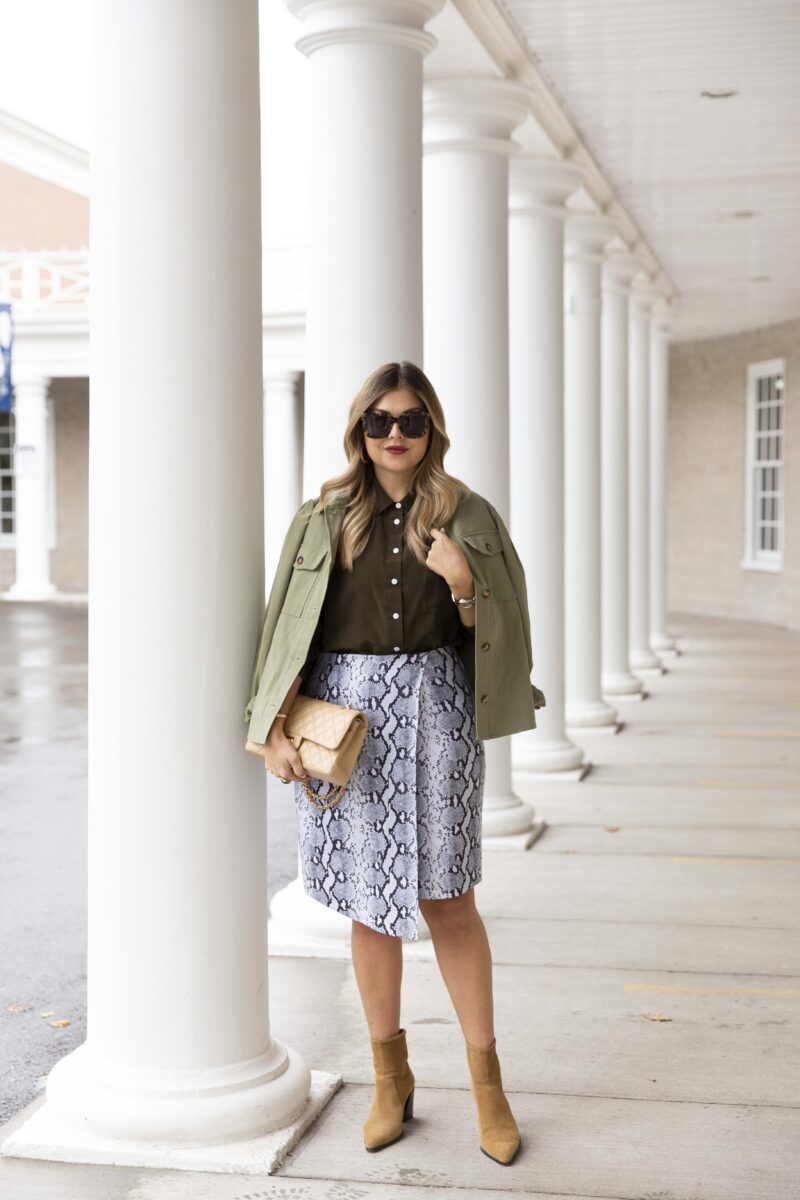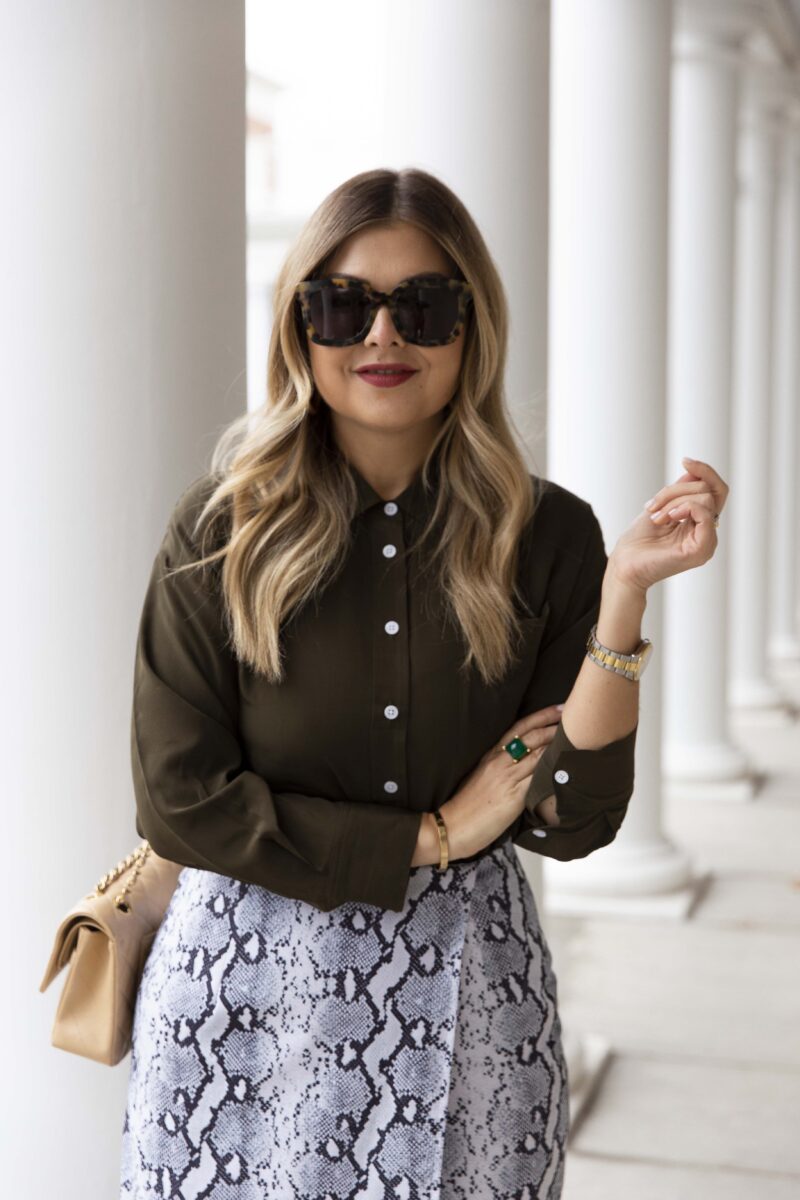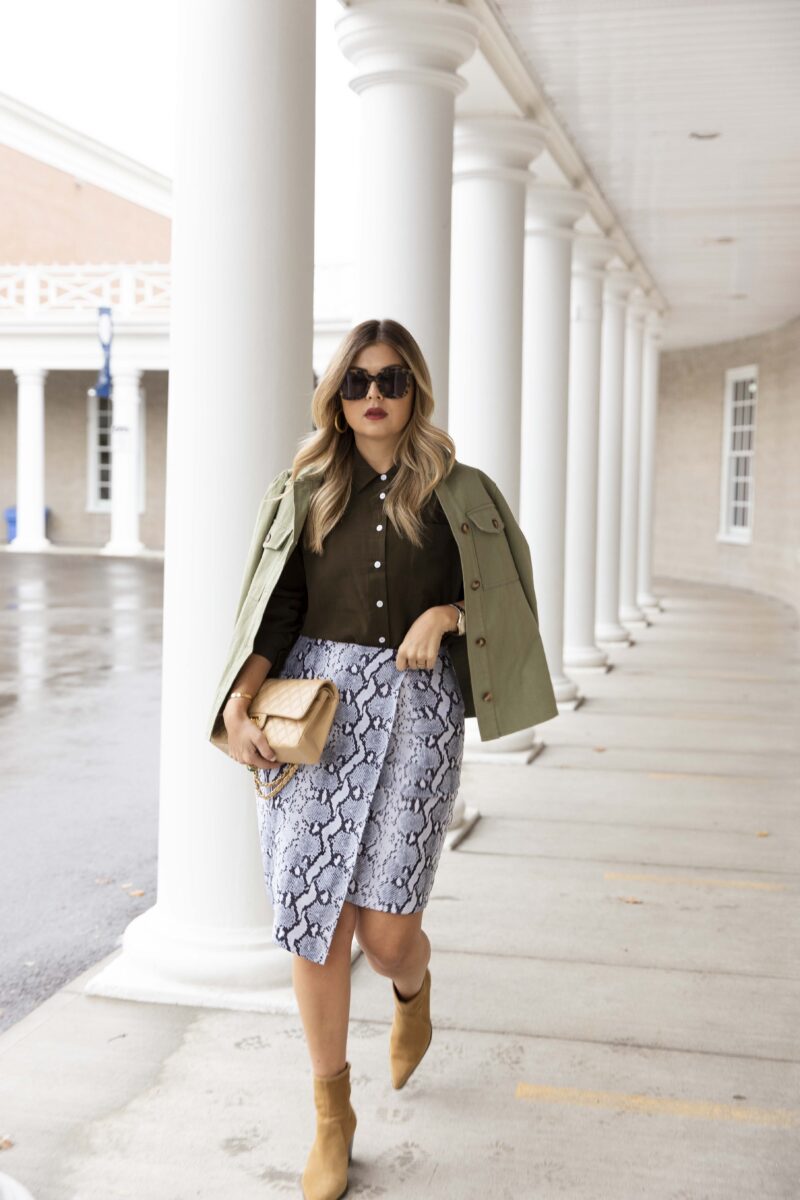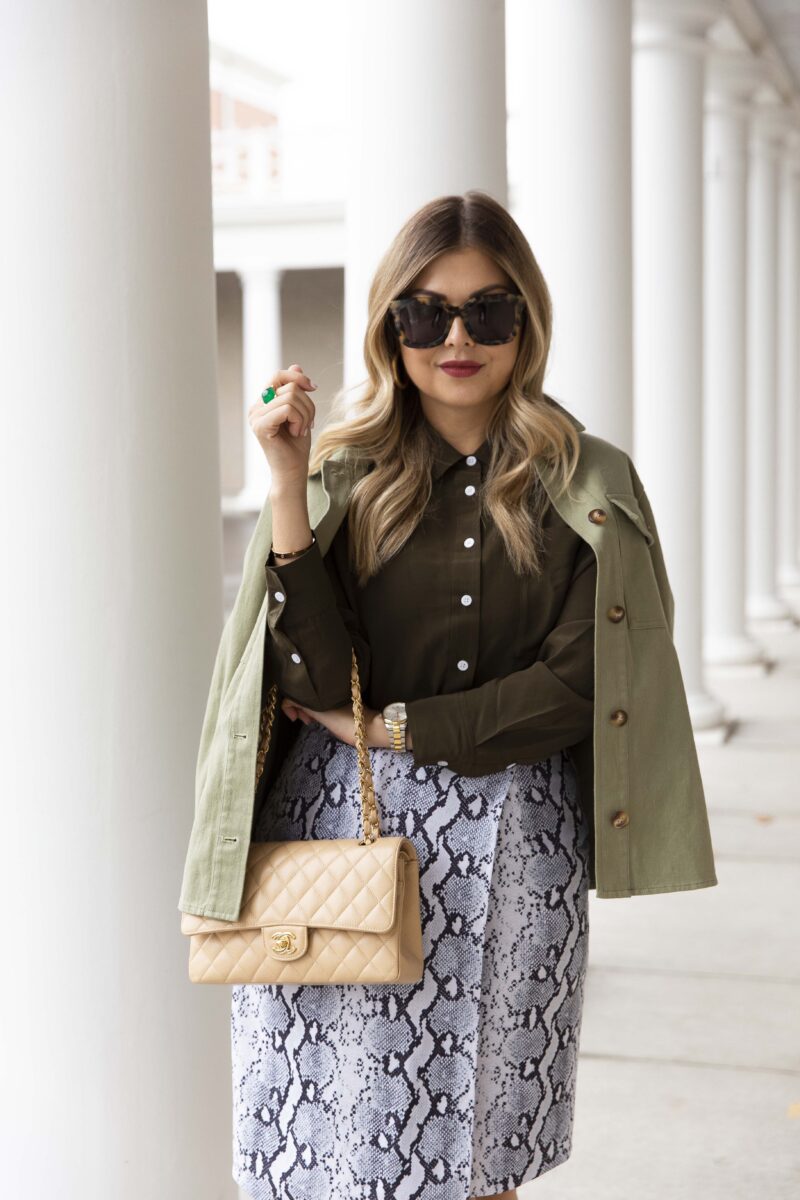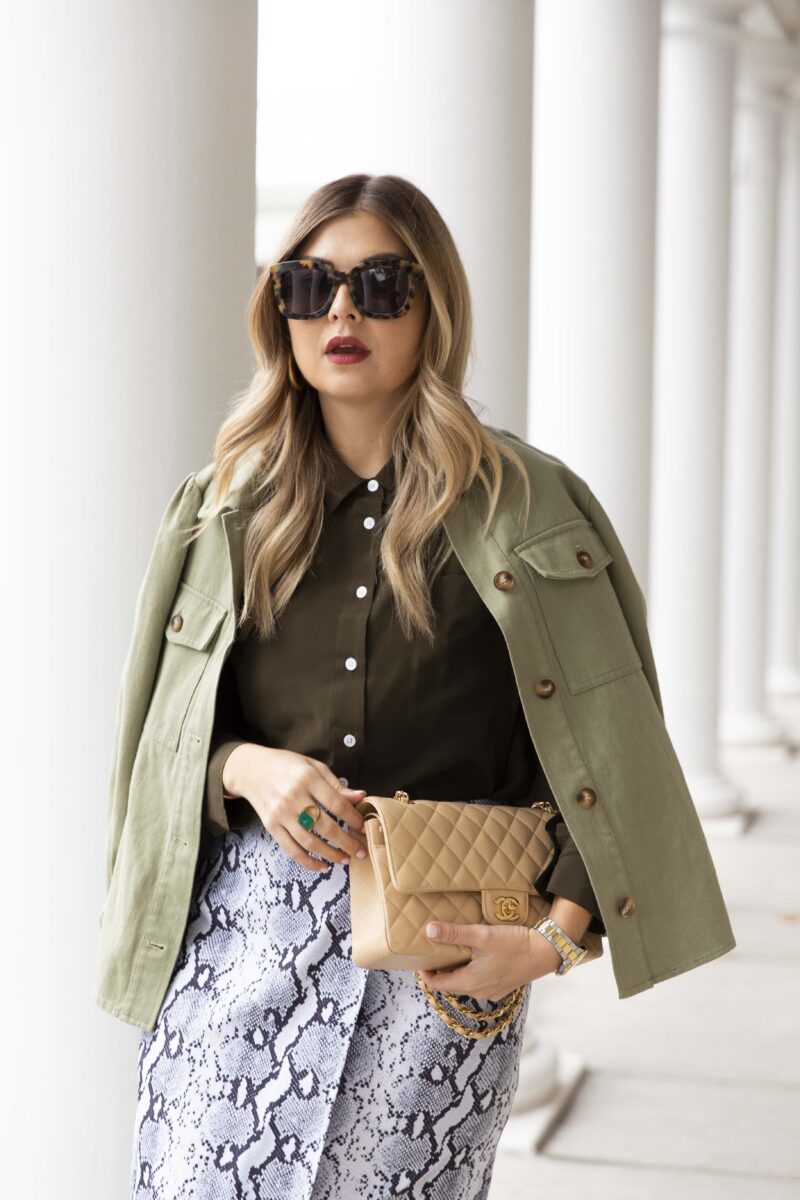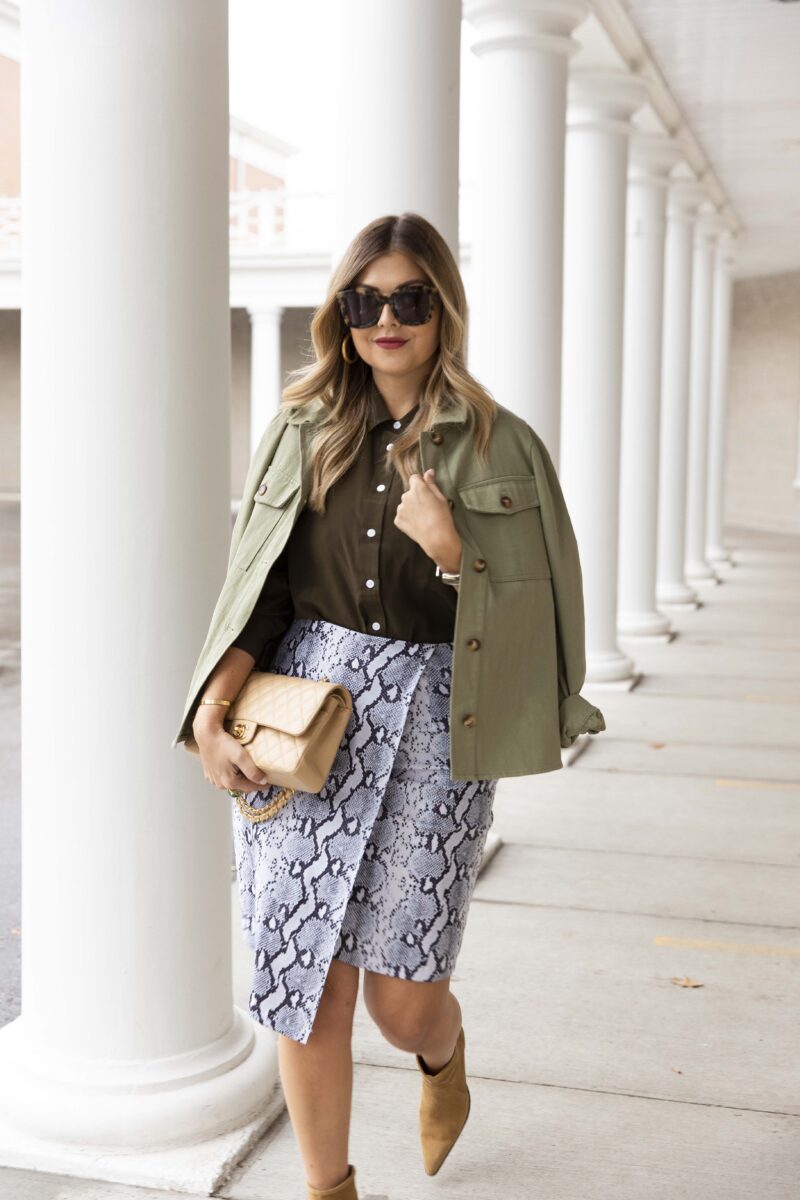 So many of you have been loving the office-inspired looks I've been sharing as we all explore a hybrid return to work option. If you've been following me for a while, you know that I love a great blouse and skirt or blouse and pant combo. The return of the silk shirt for Fall 2021/2022 is a trend I can get behind knowing these are some go-to outfit combos I love. When the team at LILYSILK, offered to let me give one of their button-downs a try, I jumped a the chance. Crafted from Mulberry Silk, the blouse is soft, lightweight and breathable – a great feature as we introduce layering as we hit the fall and winter temperatures. I loved this olive green shade and have been pairing it with printed bottoms or another favourite trend of mine, faux leather trousers. 
Be sure to head to my stories to see another way I styled this blouse and other pieces from the brand. While you're browsing the LILYSILK website, keep in mind I've been offered a coupon for 12% the entire store with code, kry12.
Similar Green Jacket | LILYSILK Green Blouse c/o | Similar snakeskin skirt
Diff Sunglasses | Similar Booties {Old Zara} | Chanel Bag {Designer Dupe}
Madewell Earrings
Shop the post