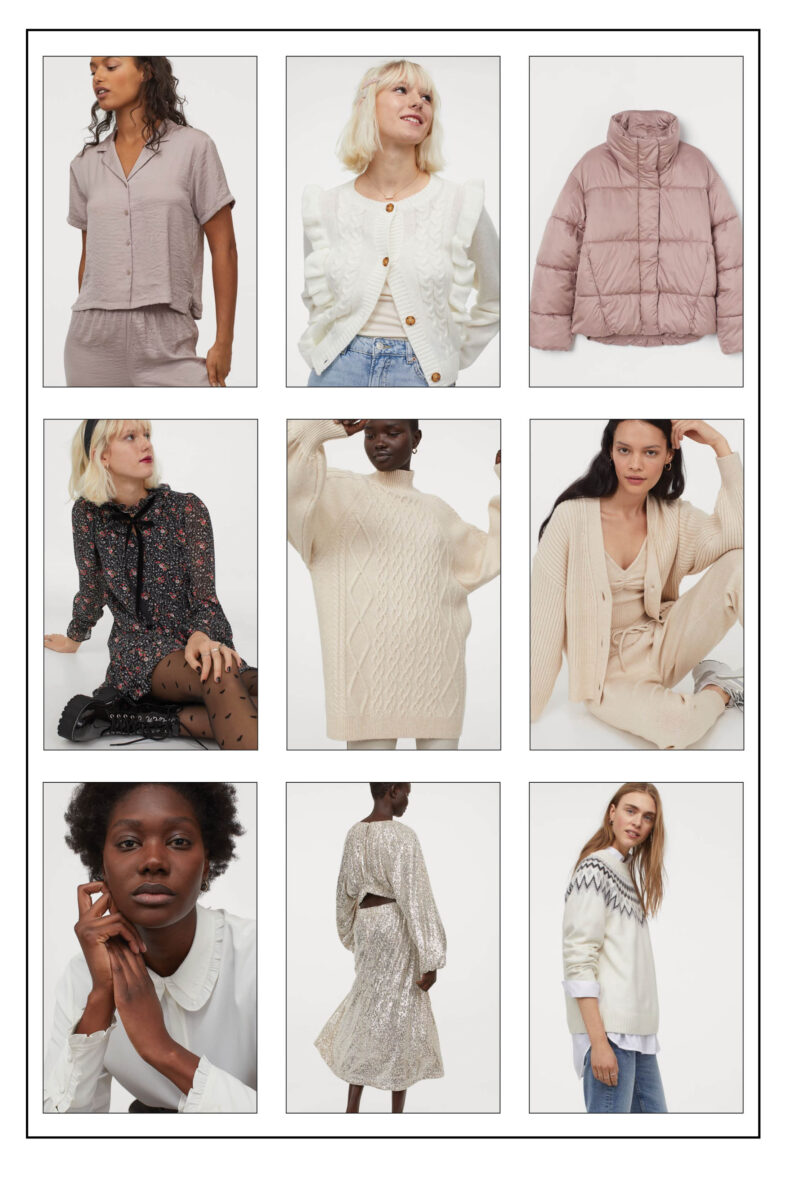 Like so many of you, I've drastically changed my shopping habits in 2020 to accommodate for the unknown of our economy, our jobs and what else the year had in store. With a slew of retail closures in Canada and access to US retailers eliminated, I started shopping retailers I had so often overlooked including, H&M. It's almost embarrassing how much of my wardrobe has come from the store this year but with great prices and trendy pieces, it was the answer to my severely reduced shopping budget!
Silk Pajamas | Ruffle Cardigan | Pink Puffer
Floral Dress | Oversized Sweater | Knit Joggers
Ruffle Blouse | Sequin Dress | Fair Aisle Sweater
With their Black Friday sale already in full swing, I thought I'd share the 9 items I've got my eyes on – all at 30% off!
Shop the post