Things I've Learned from Being a Home Owner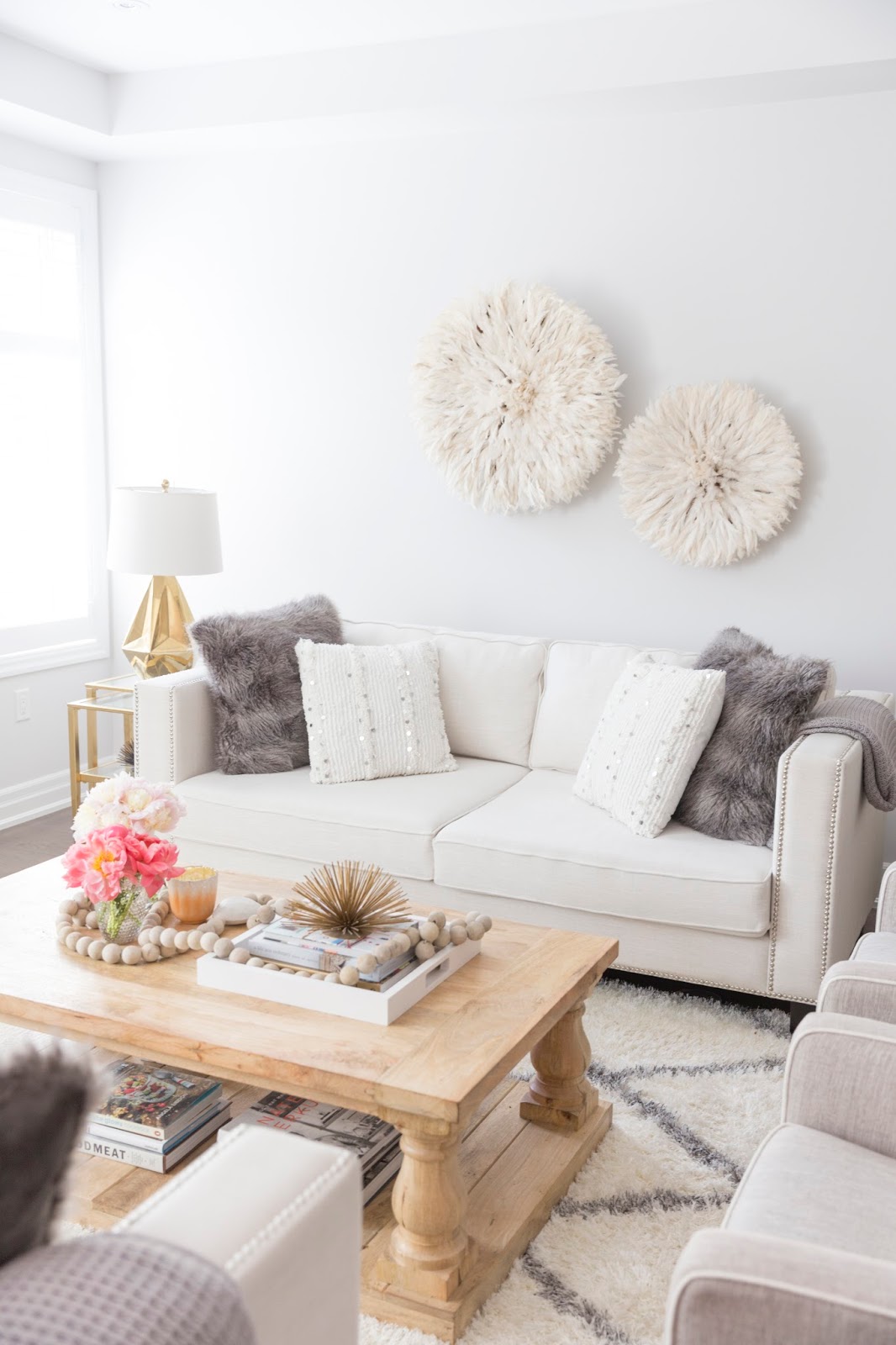 Adam and I have been homeowners for over 9 years now and looking back, there are certainly things I would do differently but I'm also appreciative of the lessons we've learned over this time.
We bought our first semi-detached home as an engaged couple and bought it on a bit of a whim. Being a newly built home, we learned you had to jump fast to secure the lot prior to building as entire developments often sell out within 24 hours in the Greater Toronto Area. Were we excited? Sure! Were we nervous? You can't imagine. We were 21 and 23 and had never lived on our own let alone in our own house.
Fast forward 9 years later and in our second home, we're certainly more familiar with the process of purchasing a new home and what's involved. With home ownership being a favoured topic on the blog, I thought I'd share 5 tips that we've learned over the years.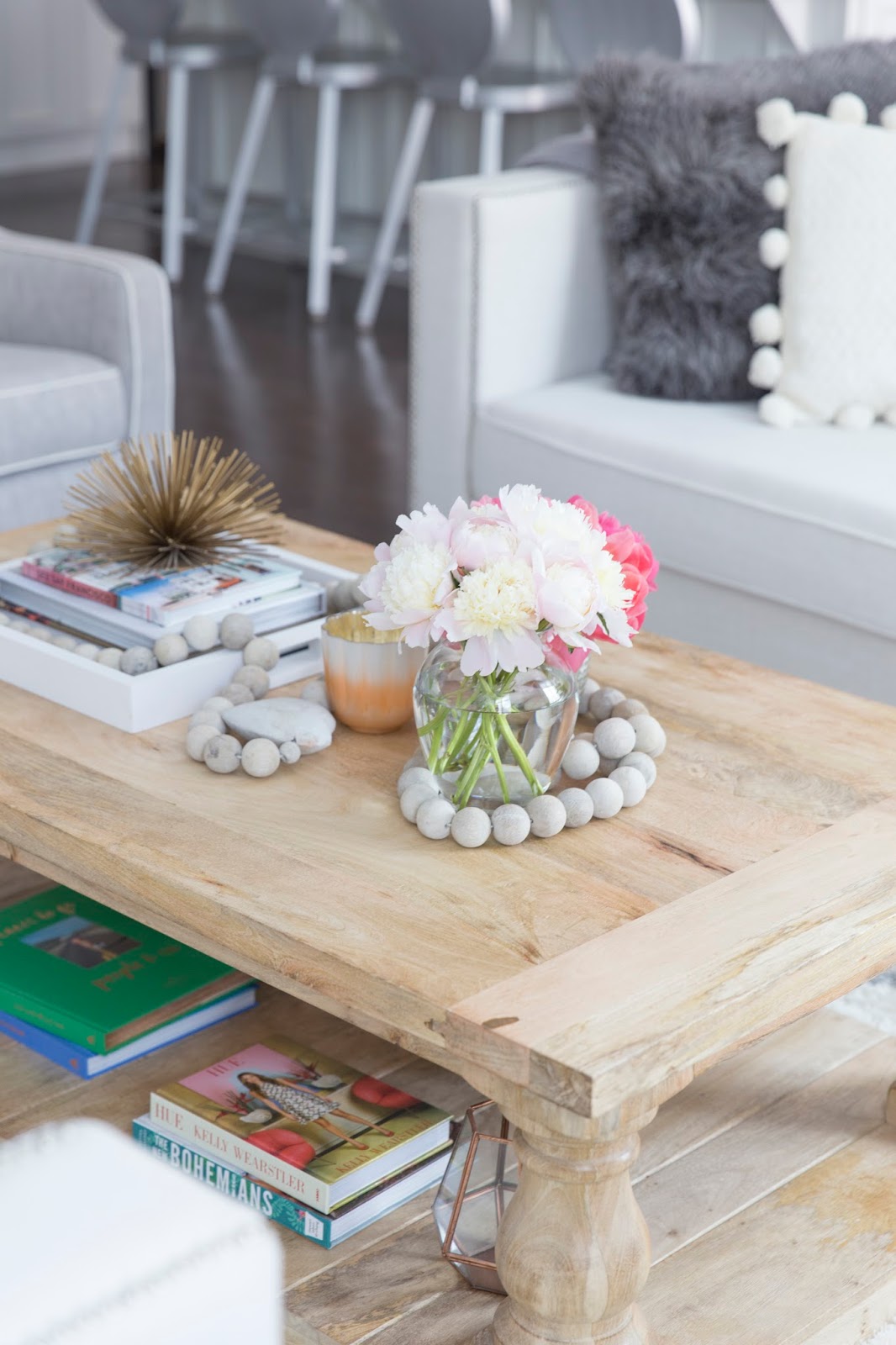 Beads | Candle | Pom Pom Pillow | Fuzzy Pillow | Similar coffee table
1. Save, save, save.
I'm sure you've read this 1,000 times and if you're considering a new home, this isn't new news. But I can't stress it enough. When we bought our new homes twice, we sunk almost every last dollar we could squeeze into our down payment. This meant sacrificing vacations, furniture, remodeling plans and more but it also meant we'd build a stronger equity stake for our future which we'd appreciate down the road.
We also carefully considered our mortgage options and always shortened our amortization period to as small as we could feasibly make it to ensure we were paying down the most amount of money to our principal rather than our interest every month. We also got into the habit of increasing our mortgage payments whenever one of us received a raise in our careers to ensure our new disposable income didn't just go flying out the door.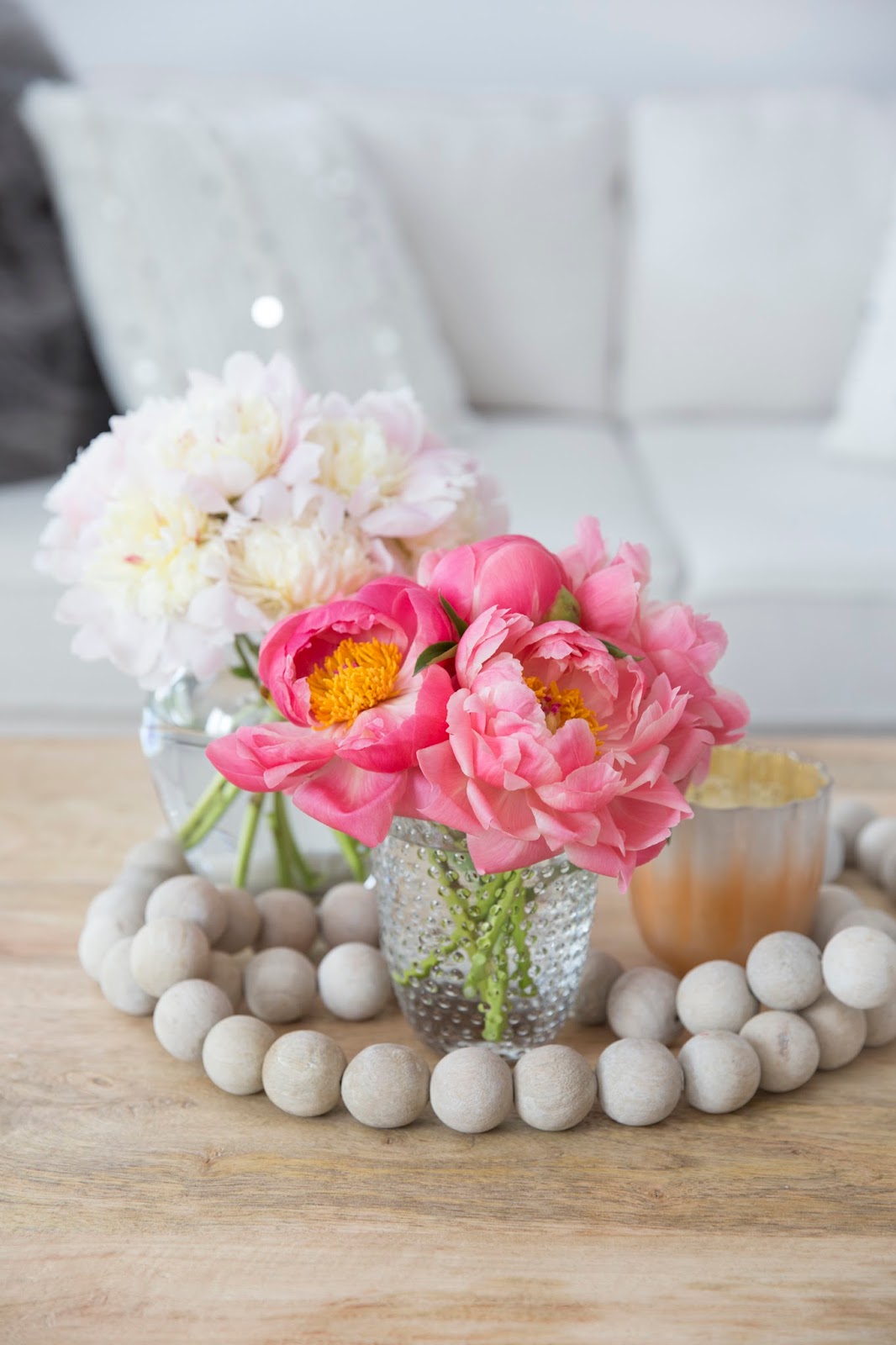 2. Buy with Selling in Mind
Unless your first home will be your last, you're likely going to be selling your property at some point or another. We always like to do our research on the area we plan to move into and seek out information like average age, income, job, family situation, etc. This helps put into perspective what kind of 'buyer' we'll be selling to down the road.
If the area is home to young families for example, consider a quiet street for children to play or, read up on schools in the area (even if you don't have children of your own) and be sure that the layout of the house has family friendly features like a laundry on the second floor.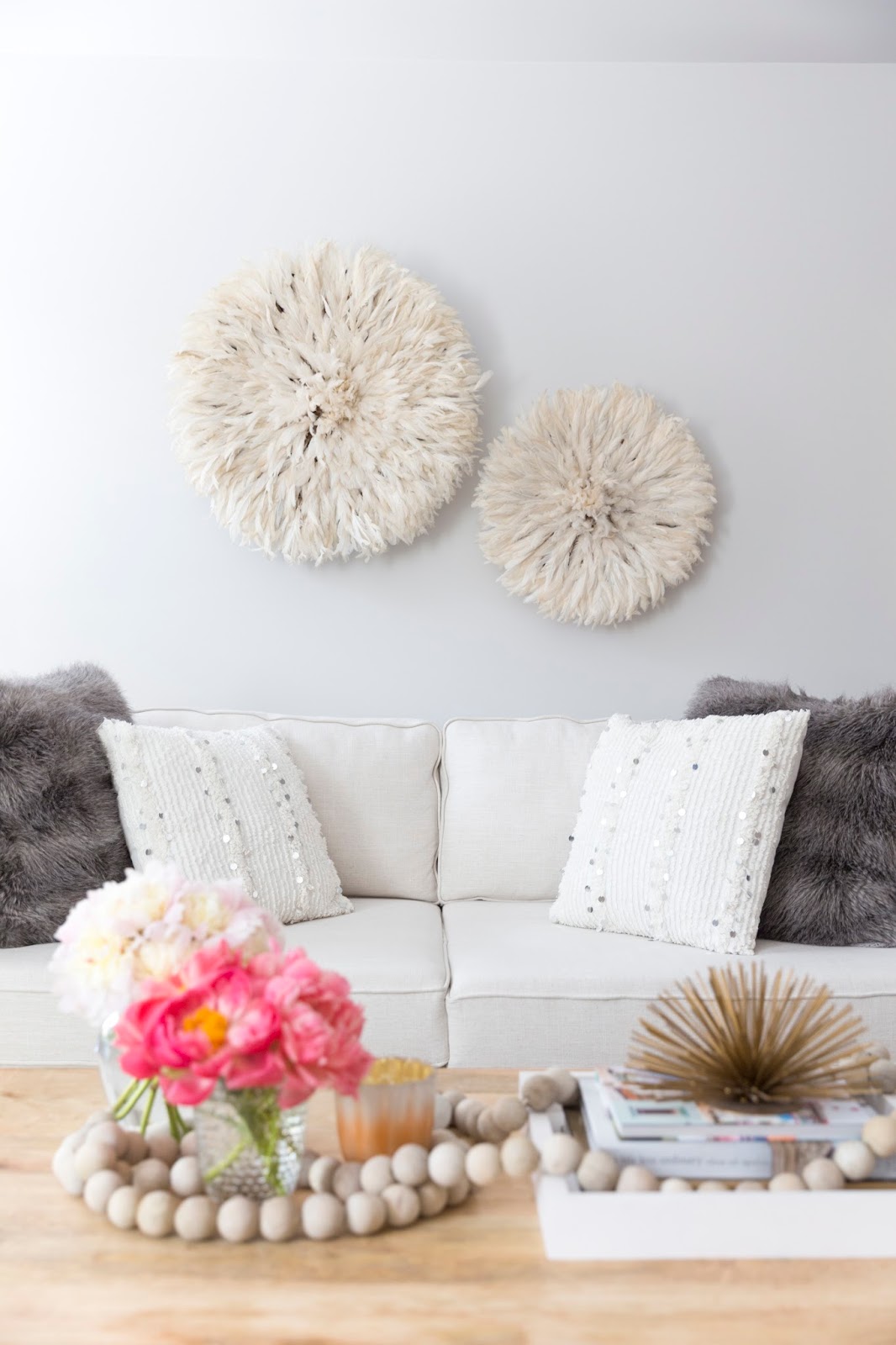 Similar Couch | JuJu Hats | Moroccan Pillows
3. Sweat Equity
Last year was the first time we'd ever hired someone to do work for us within the house. And to be honest, it wasn't an easy decision to make but with busy schedules and the house in desperate need of landscaping, we decided to pull the trigger. But being a new or existing homeowner, there's something to be said for pride and for one's bank account with sweat equity. Whether it's painting, landscaping or a remodel, consider if it's a project you can take on. We've saved thousands over the years thanks to YouTube tutorials, classes at Home Depot or calling on friends and/or family in trades to lend advice on how to complete a job.
If there were two rooms I'd sink all my money into, it would be kitchens and bathrooms. And if I had to prioritize it between those two, the kitchen would take top choice for me. Kitchens have become communal areas in the home. They're the new living room, dining room, homework area or photoshoot location ;)
When buying new, we always invested the most of our dollars into upgrading features such as our flooring, cabinet quality, cabinet height, countertop material, extending an existing island (if there is one), cabinet hardware, layout and the pantry.
While your new home is likely the biggest investment you'll make, it's comforting to know that this investment comes backed with a trusted warranty. Thanks to Tarion, Ontario new home owners can have the peace of mind that their investment in kitchens, bathrooms (and even extending to the entire house) is covered under
Ontario's new home warranty program
. With the buyer in mind, it works to ensure that the house is built and designed to meet codes that ensure efficiency, quality and durability.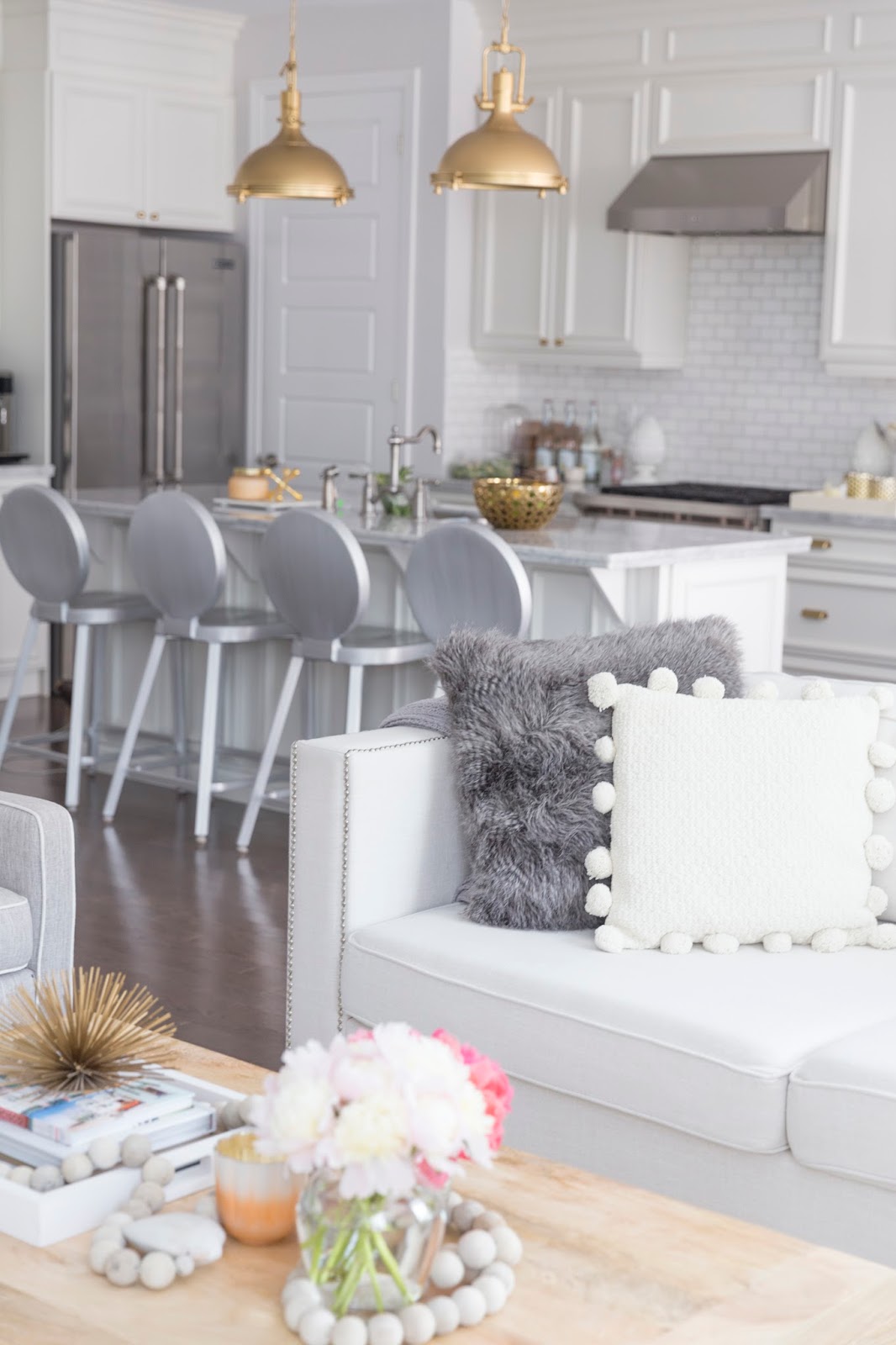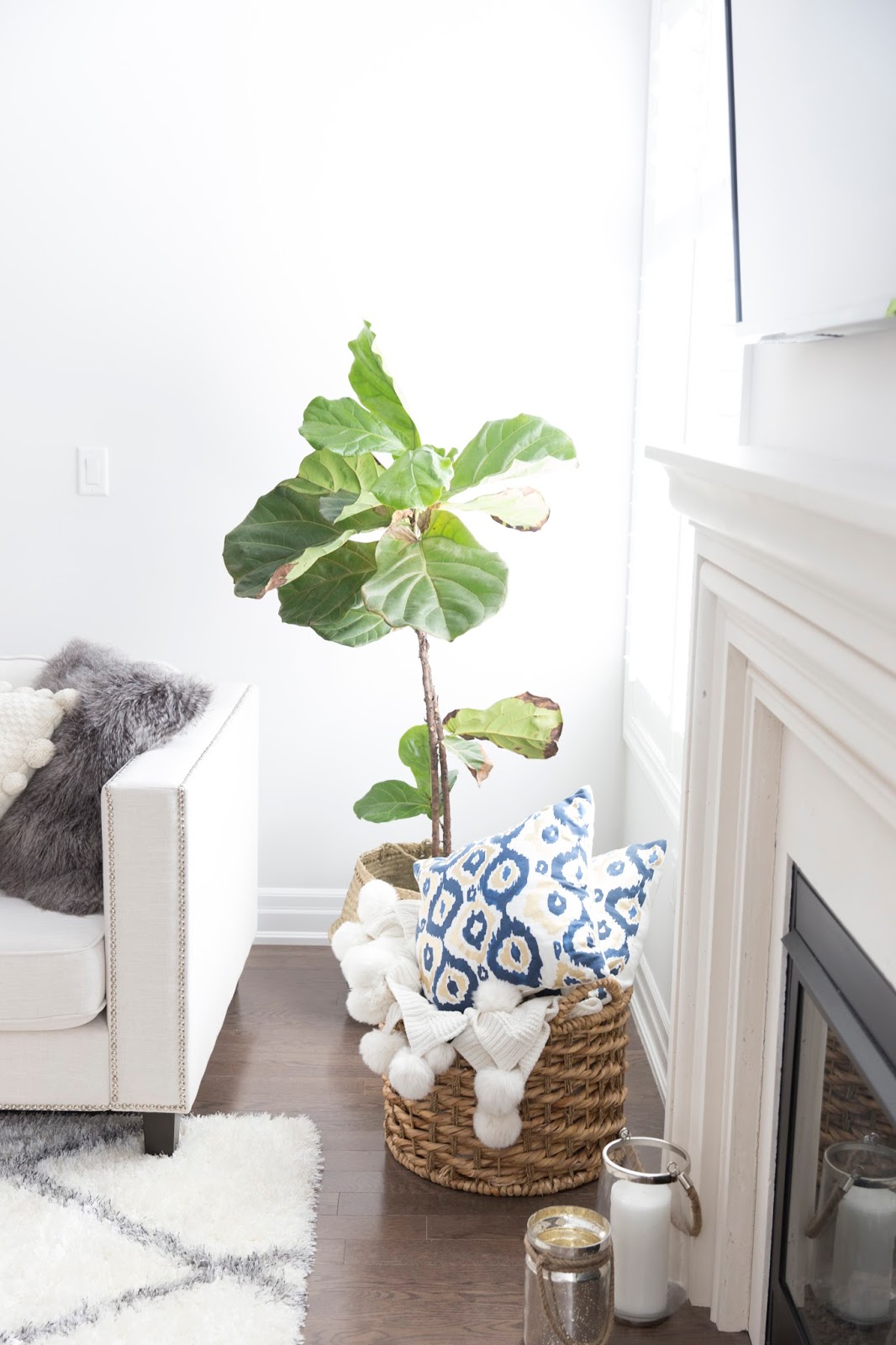 Basket | Similar Blanket | Fiddle Leaf Fig Tree | Tree Basket | Similar Lanterns
5. Always have a 5-year plan
As I mentioned above, we always buy with intent or strategy to sell. I understand that this mentality isn't for everyone, but for us personally, we know that the business of real estate will produce profits for us we would have never been able to make from our careers in the same 2-3 years.
By buying and selling our first home and recently understanding the value of our current home we're always keenly aware of our current financial situation and ready to make another move if need be. Living in limbo isn't always fun but we hope to do this at least 1-2 more times before settling in our 'forever home'.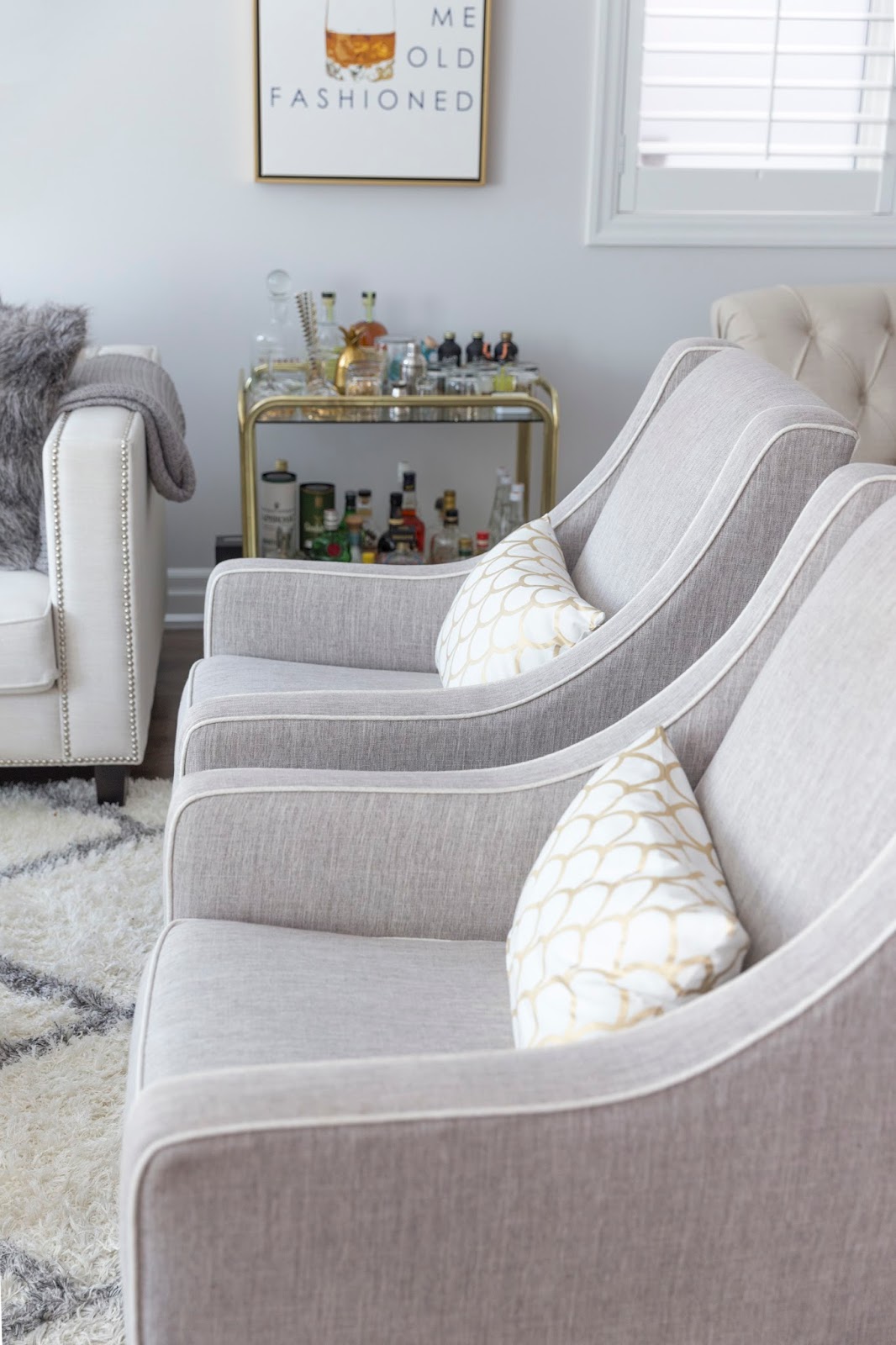 Pillows: Caitlin Wilson Design | Similar Chairs | Rug