A Work of Art from Best Buy Canada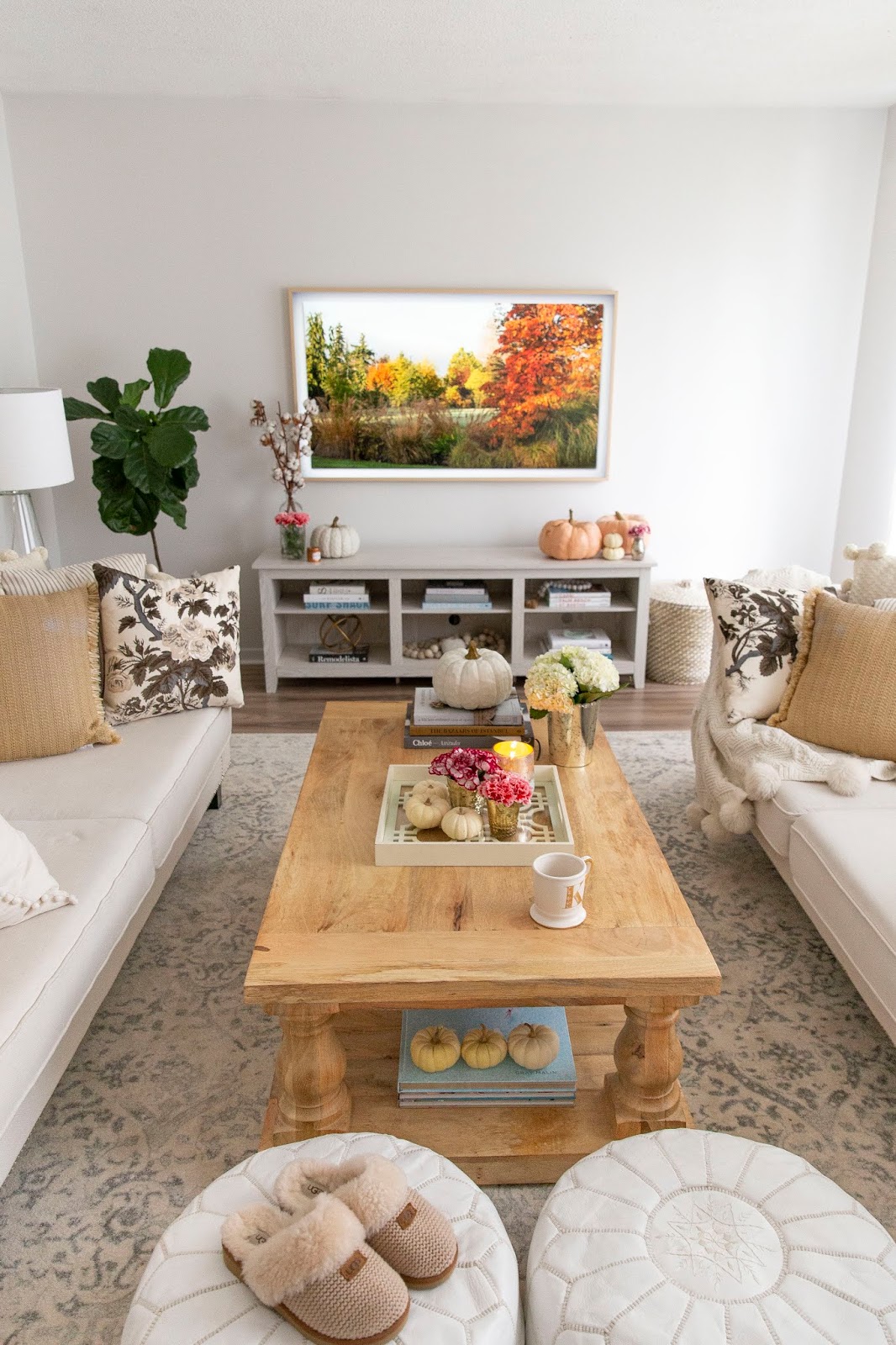 s there anything better than putting the finishing touches on a living room? From perfectly folded blankets to staged pillows and the methodical stacking of coffee table books, I love styling a space. One of my biggest pet peeves however, is the large, oversized black box that often invaded our all-white, airy living quarters: the TV set. A battle I lost very early on in our marriage was trying to eliminate the television set from our main floor. I get it – having the TV playing while cooking, or putting on a show with friends is entertaining but it was just such an eyesore in our space. Having cycled through 3 spaces and still struggling with this design feat, I was ready for a change. Enter the Samsung Frame TV from Best Buy Canada.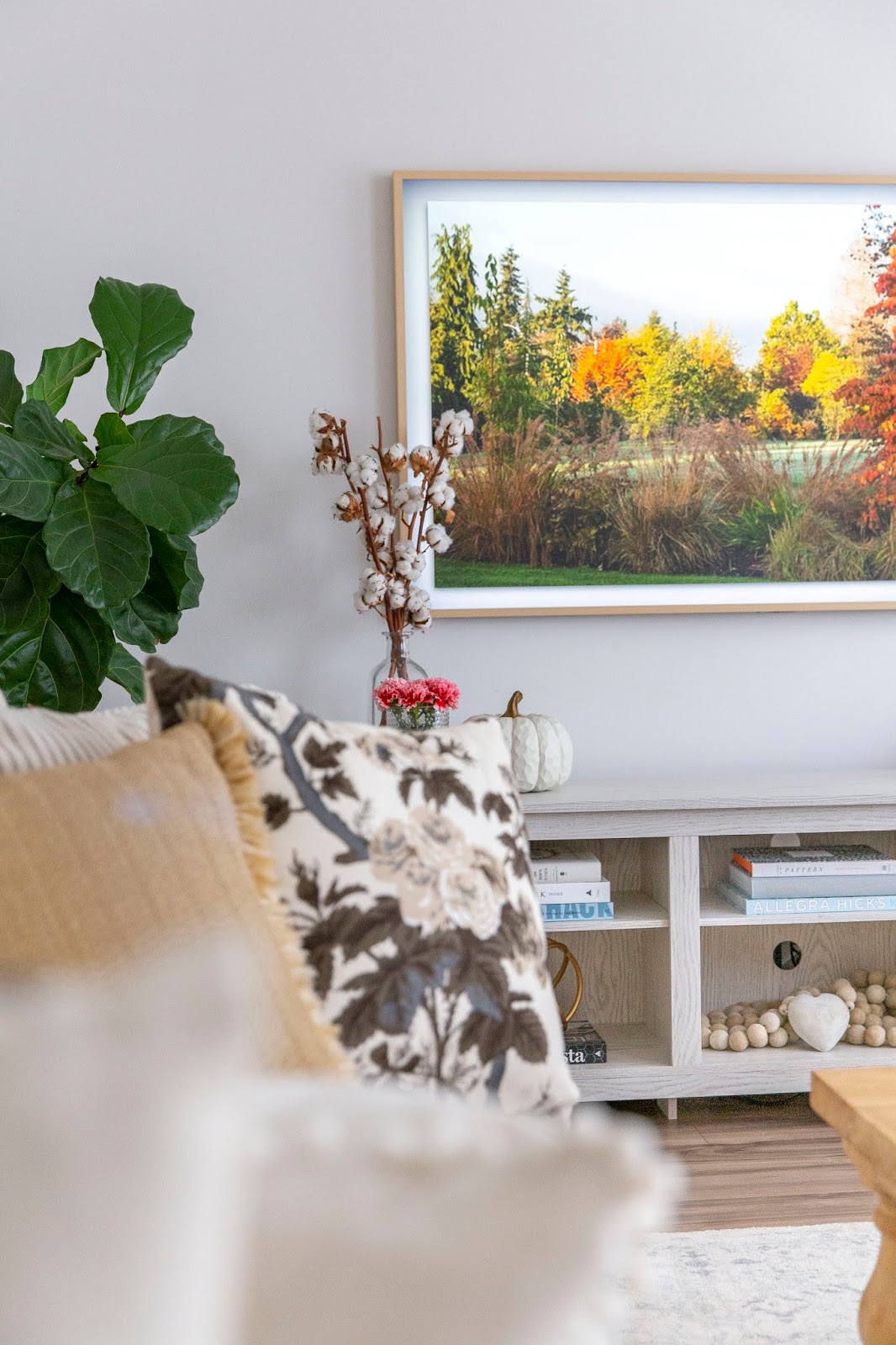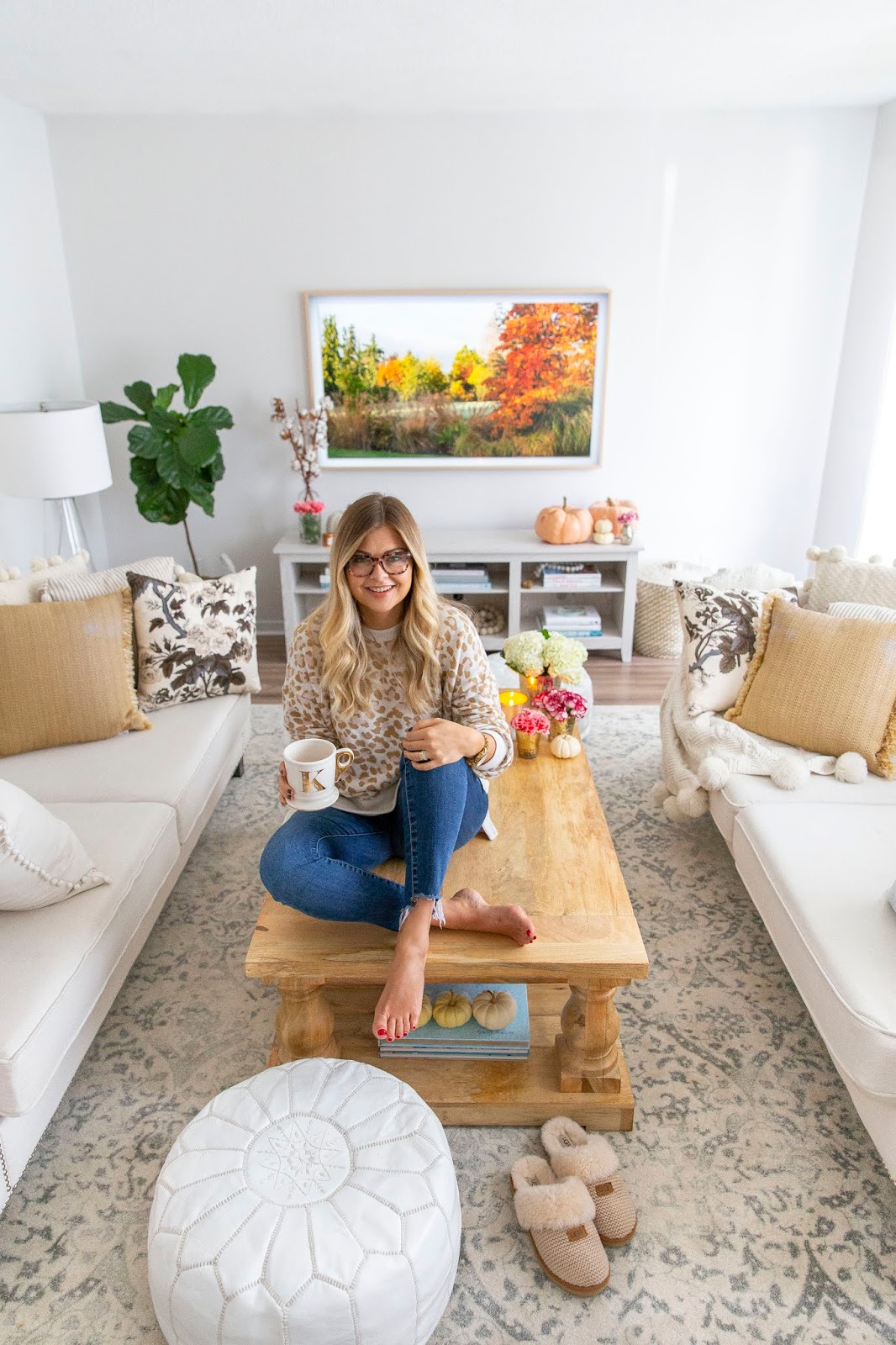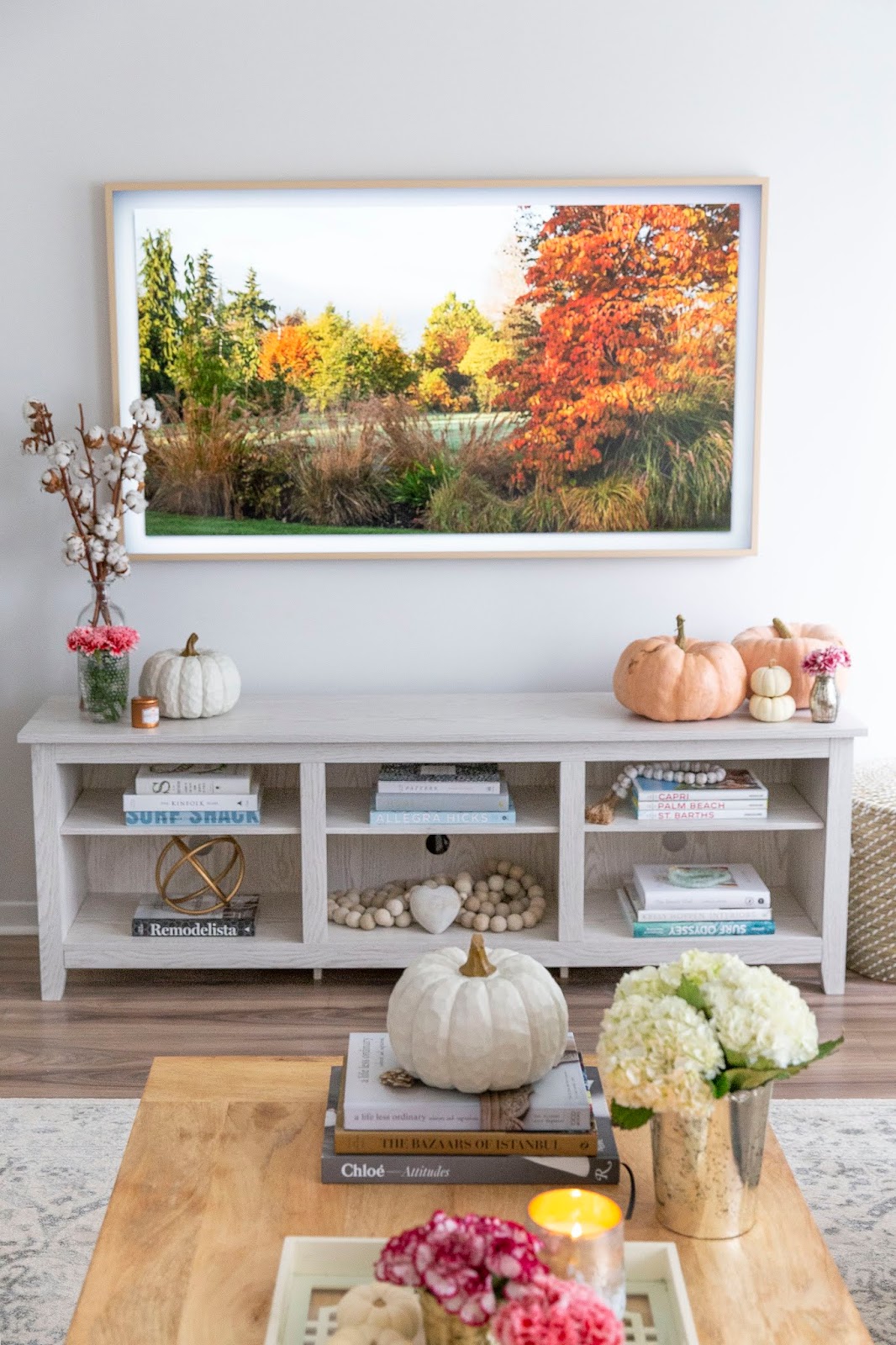 I have been eyeballing this television for some time now. You could say it was love at first sight – and the perfect compromise for us both – but it had to pass the ultimate test for Adam: the online reviews. Thankfully it passed with flying colours with stellar reviews and in a short period of time, it was perfectly situated in our living room.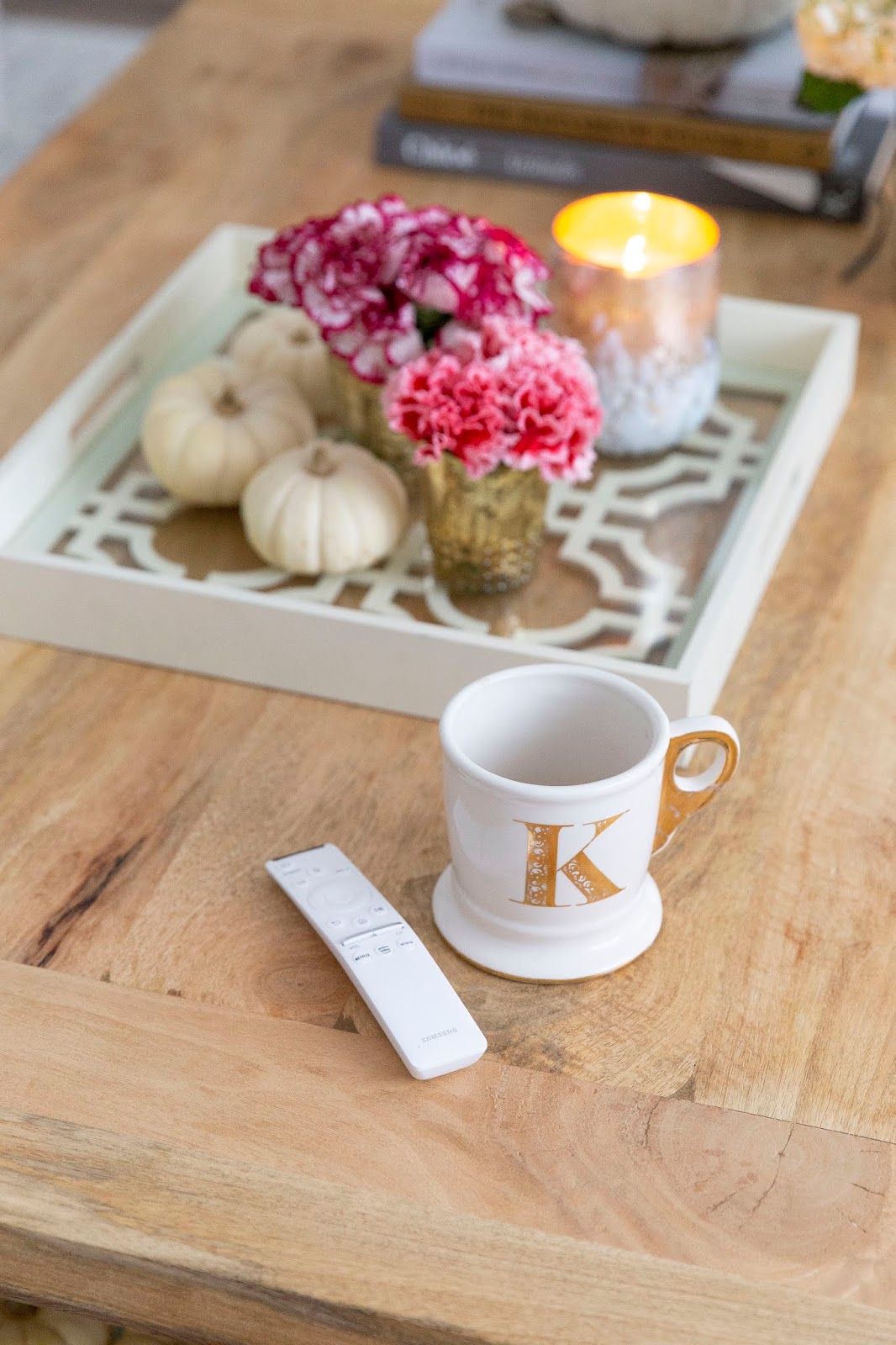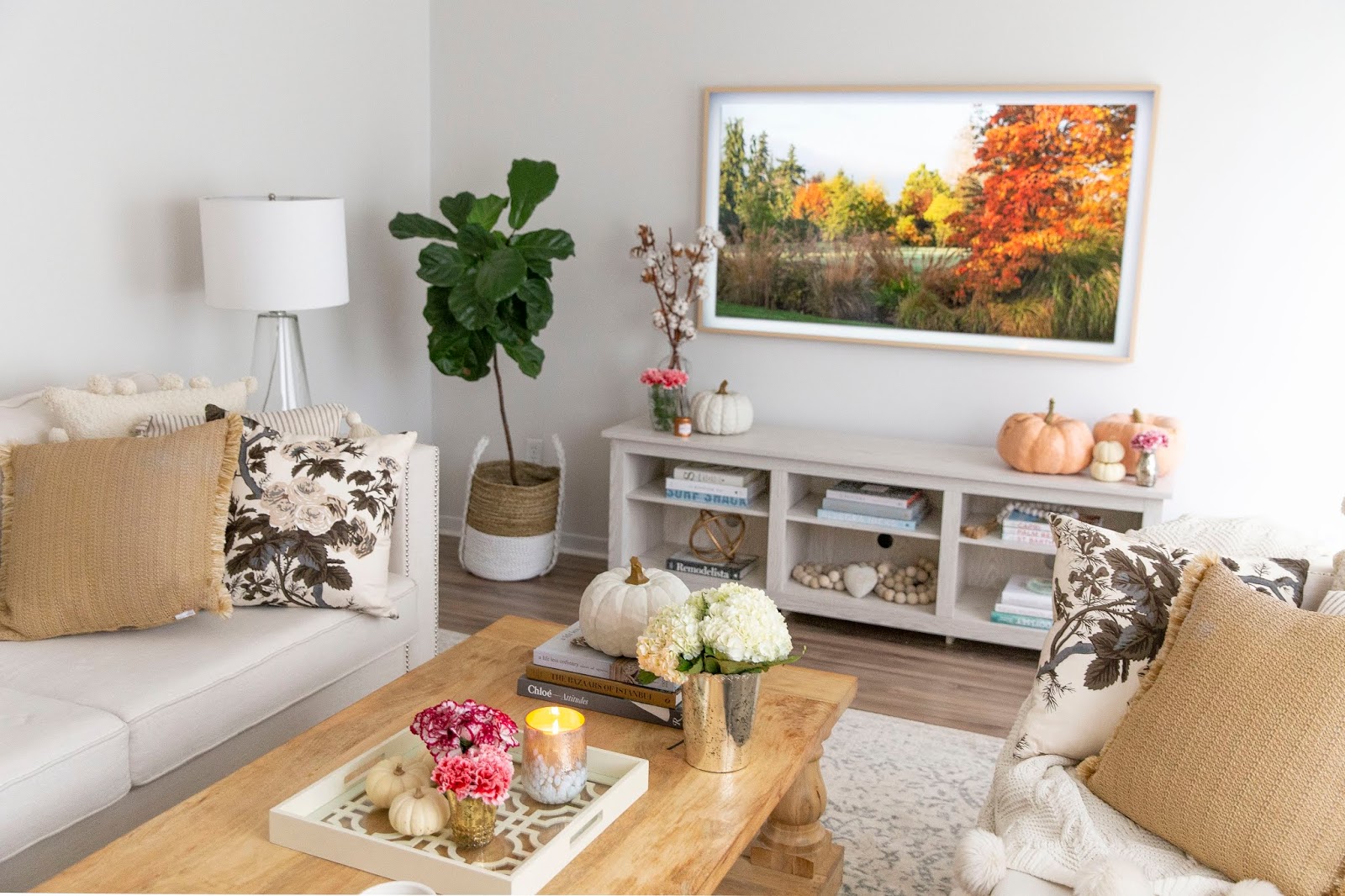 One of the most obvious features (and my personal favourite) is the 4K Ultra HD Screen which can share from the brand's pre-loaded masterpieces or use it as an opportunity to showcase your personal photography or family memories. I currently have this fall theme in rotation but love using images from our recent travels to bring some colour to our white walls.
While the
frame of the tv
does come standard in a thin, matte frame, consumers have the option to purchase alternative frame colours that best aligns with their personal style. We have the Bezel Light Wood option on our tv set which matches our coastal decor. Another win? The extended cable to the power source for the TV. This meant that hiding the dreaded box was a cinch to keep out of plain sight to maintain our clean aesthetic.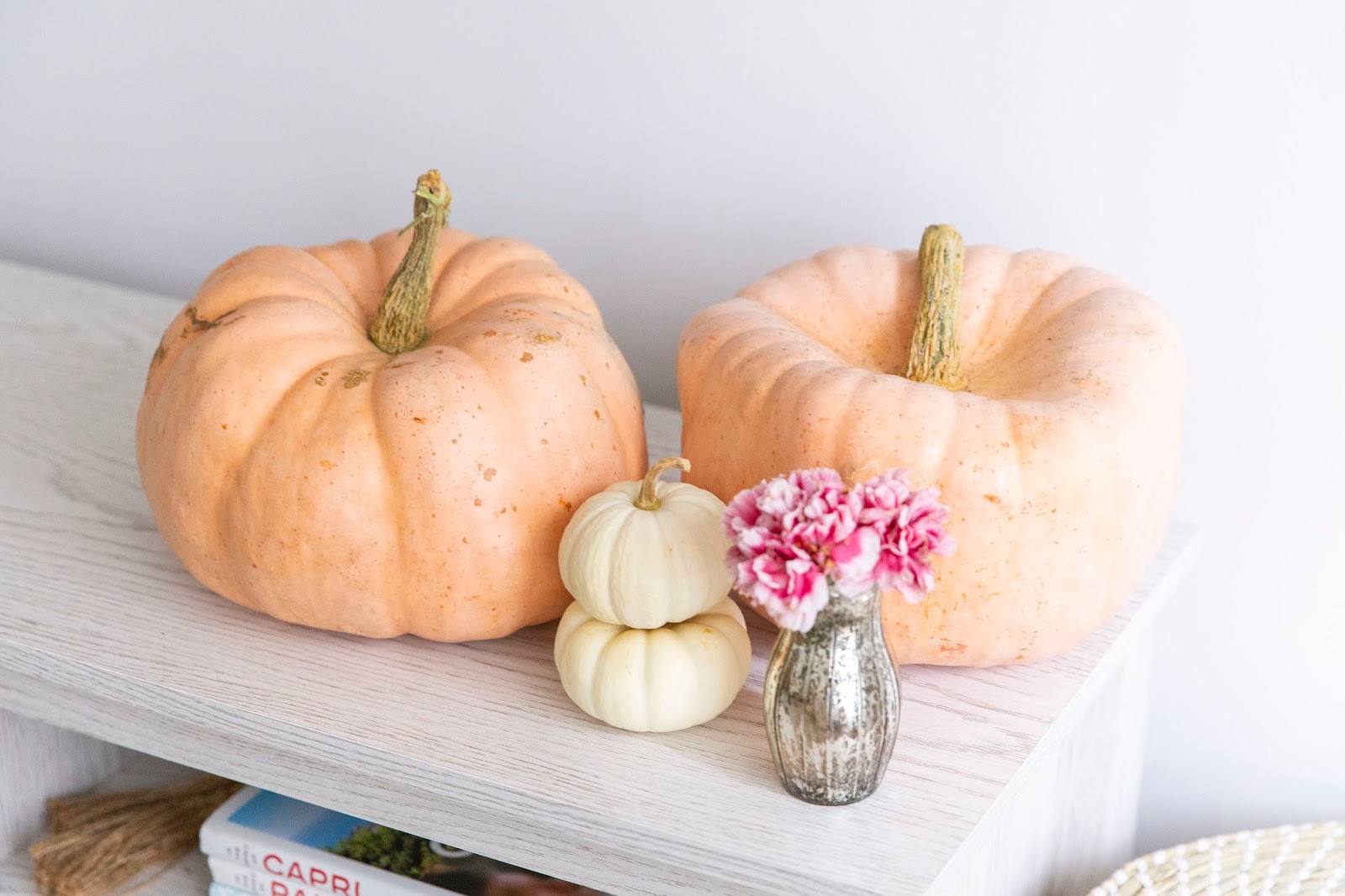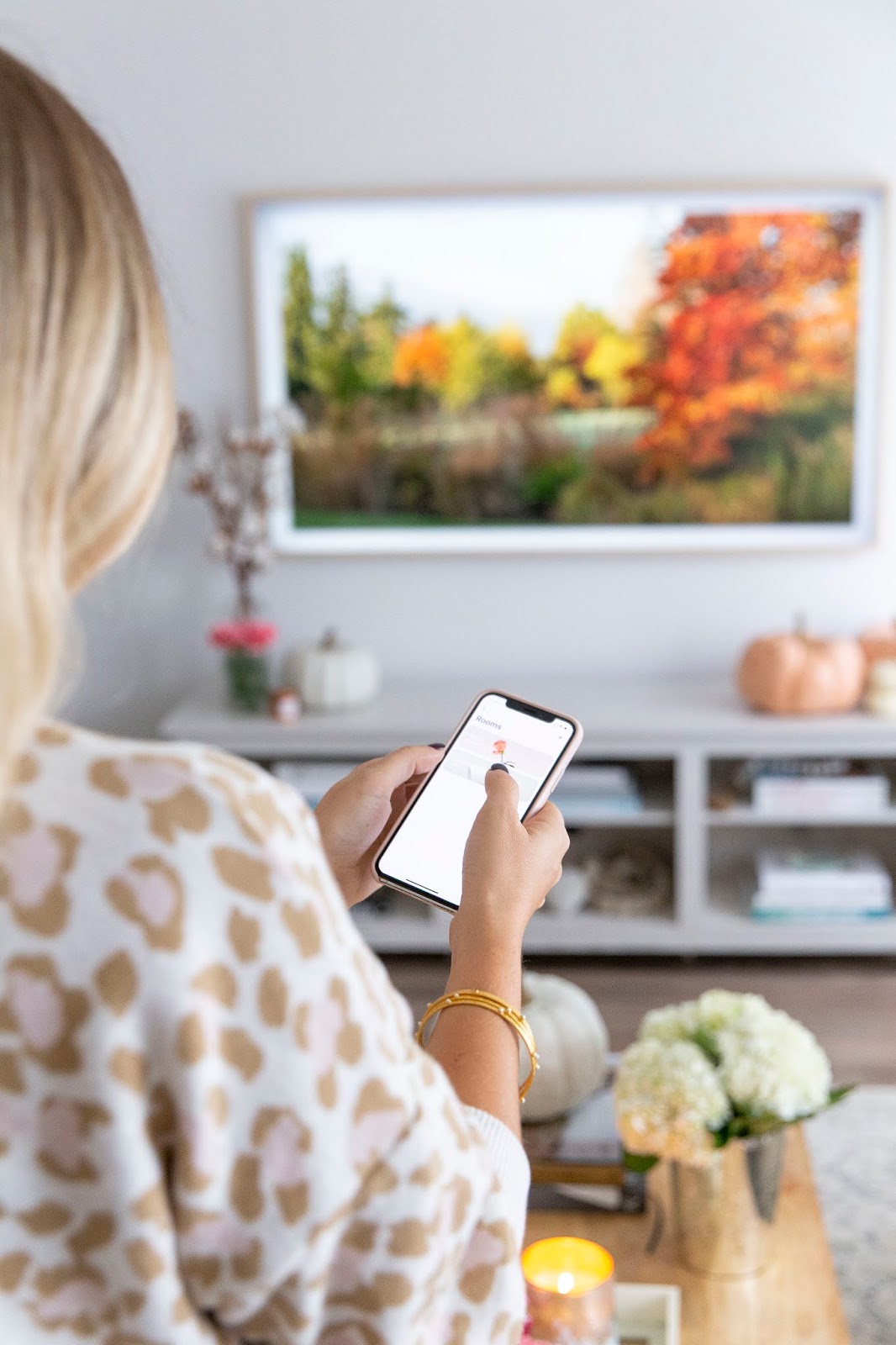 I may not be tech savvy, but I couldn't help but notice the crystal clear display of my favourite Housewives television shows on the Frame TV. The 4K Ultra HD Screen creates such a realistic portrayal of tv shows, movies, sports and more. Powered by Tizen, the set can easily navigate programs like Netflix, Amazon Prime Video, YouTube Vimeo and other channels with the switch of a button on the super savvy remote.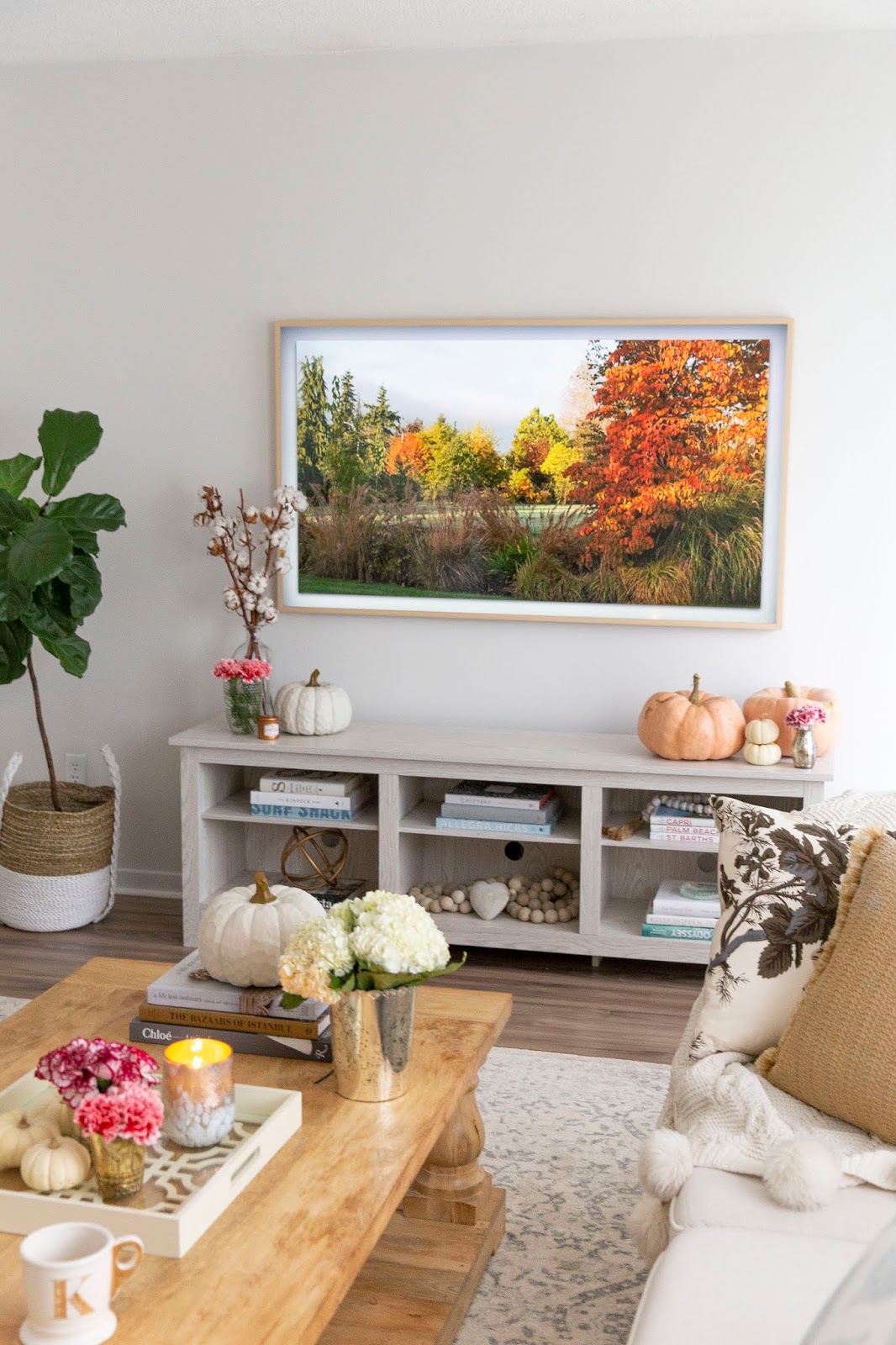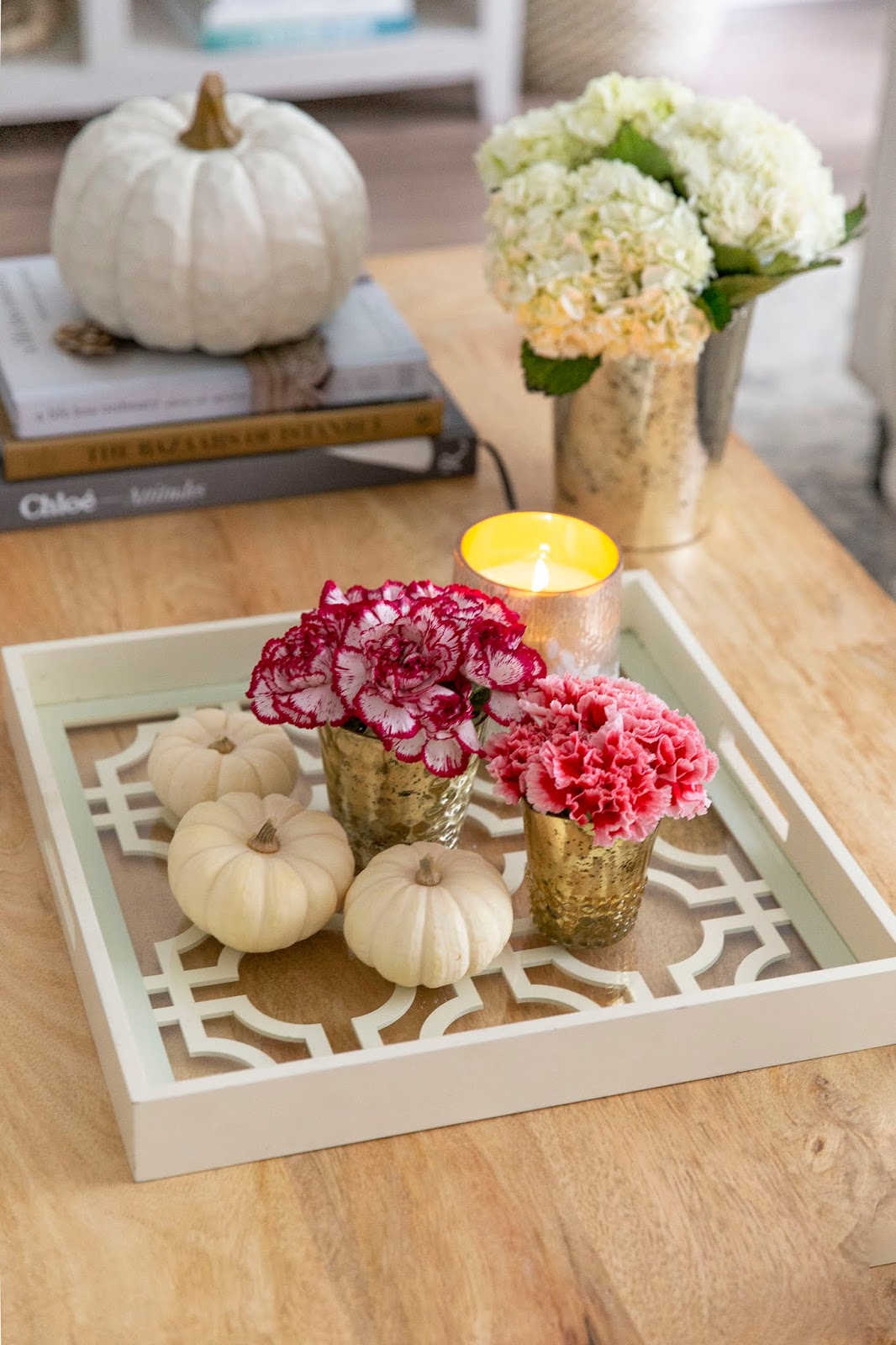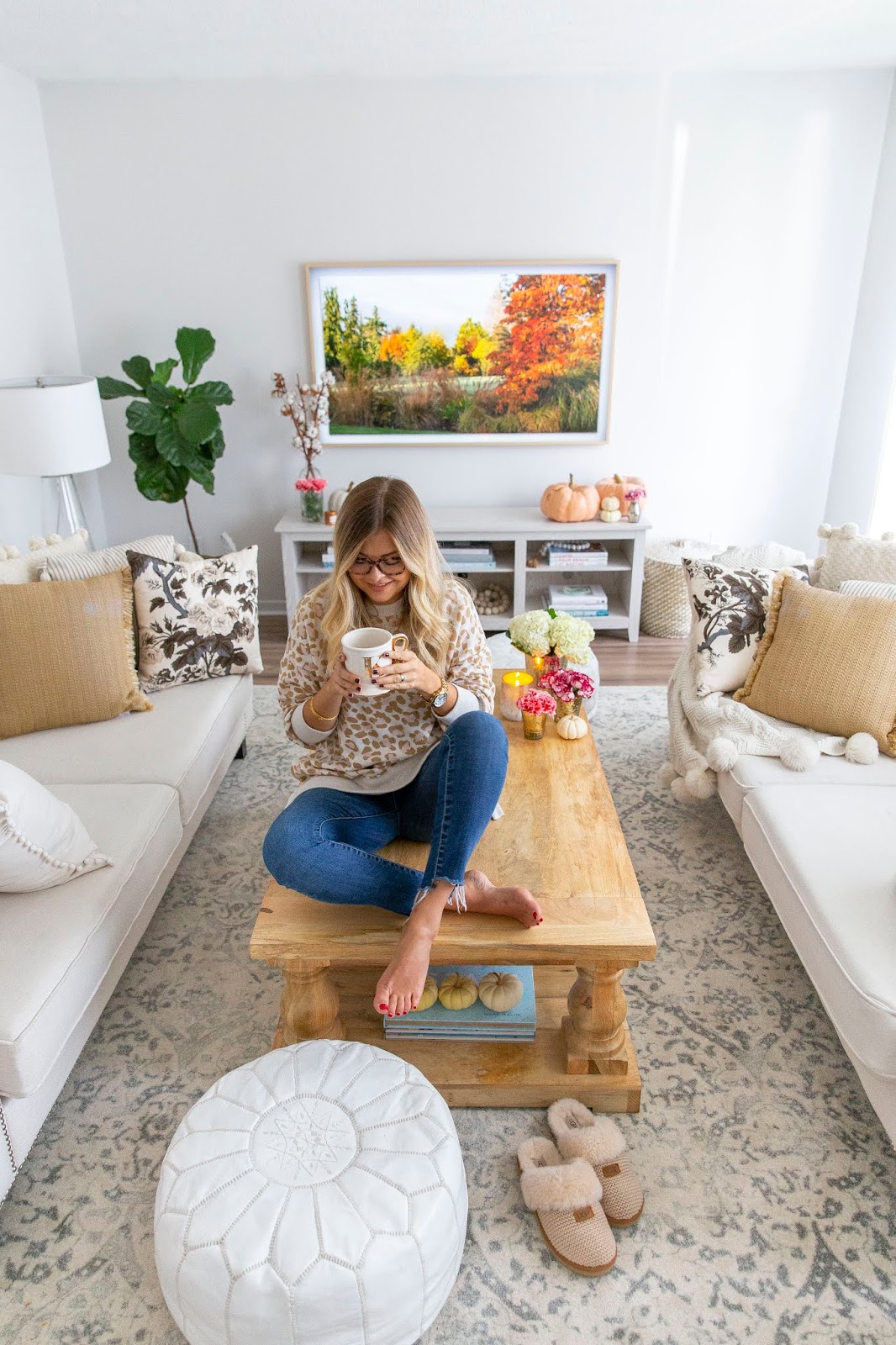 I must admit, it's rare you'll find me geeking out over a piece of technology but this television set is just the finishing touch we needed for our cozy space. I constantly find myself walking by our living room and just staring at the extra dimension this piece has brought to the space – it really does feel like we've secured a high end piece of art that is perfectly customized to our space.
To add this piece to your collection, check out
BestBuy.ca
or visit their closest store and talk to a blue shirt!
This television was gifted by Best Buy Canada. All thoughts and opinions expressed are my own.