Beauty Store You Need to Know!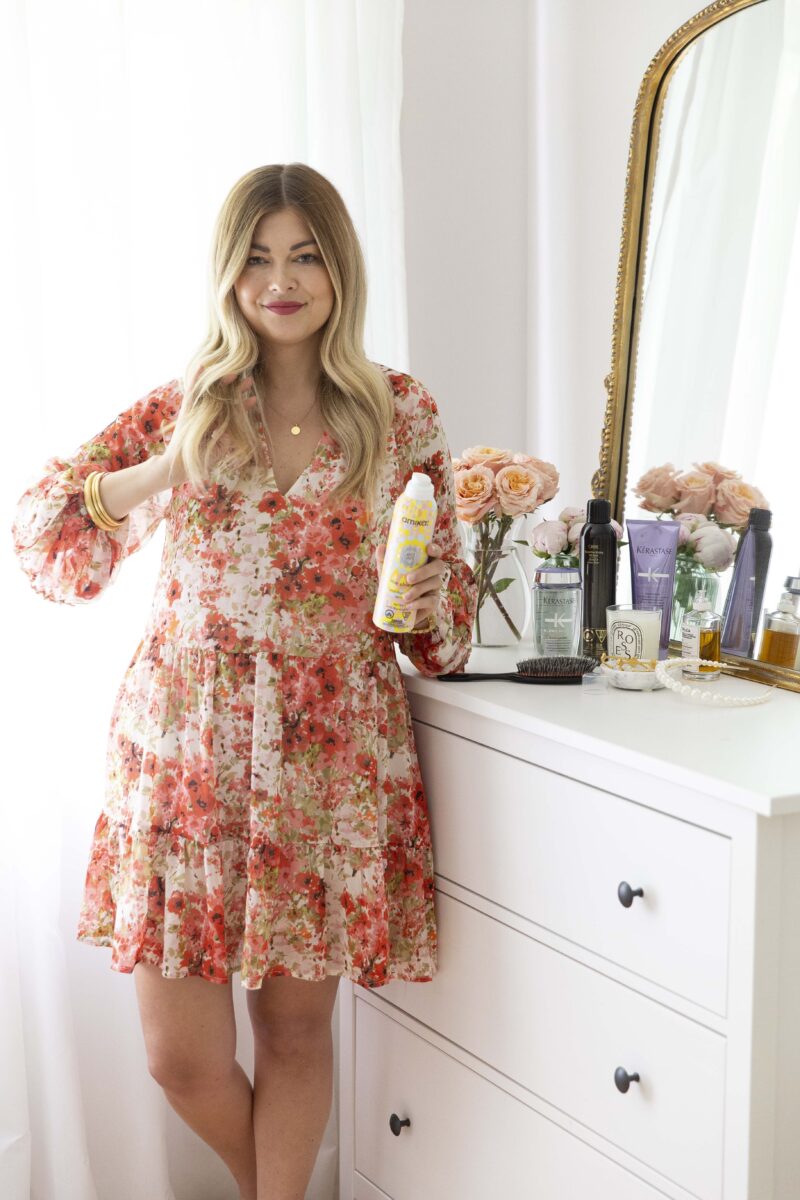 With reopening plans in full swing in Ontario, I know I'm not the only one slightly panicking about all of the things I need to get in order before I emerge into society again. From waxing to pedicures a haircut and everything in between, my weekends are about to be booked up with beauty appointments, never mind dinner dates!
Thankfully, I've been turning to some of my favourite hair products during the lockdown in order to keep my most recent hair colouring appointment (we're coming up on 5 months now) and haircut (over a year!) in fact! My source for salon-grade hair products has been Beautysense.ca for the past few months. I love that I can grab some of my favourite brands such as Oribe, Kerastase, Amika, Olaplex, MALIN + GOLETZ and so much more.
While I frequent the website for access to my favourite hair care products, you can also snag makeup, skincare and other items with their one-stop-shop site for all things beauty. The website has over 4,000 products available! For example, I haven't had the chance to snag it just yet, but I've had my eye on this Coola Mineral BB Cream + SPF combo product to achieve the perfect – and safe – summer glow.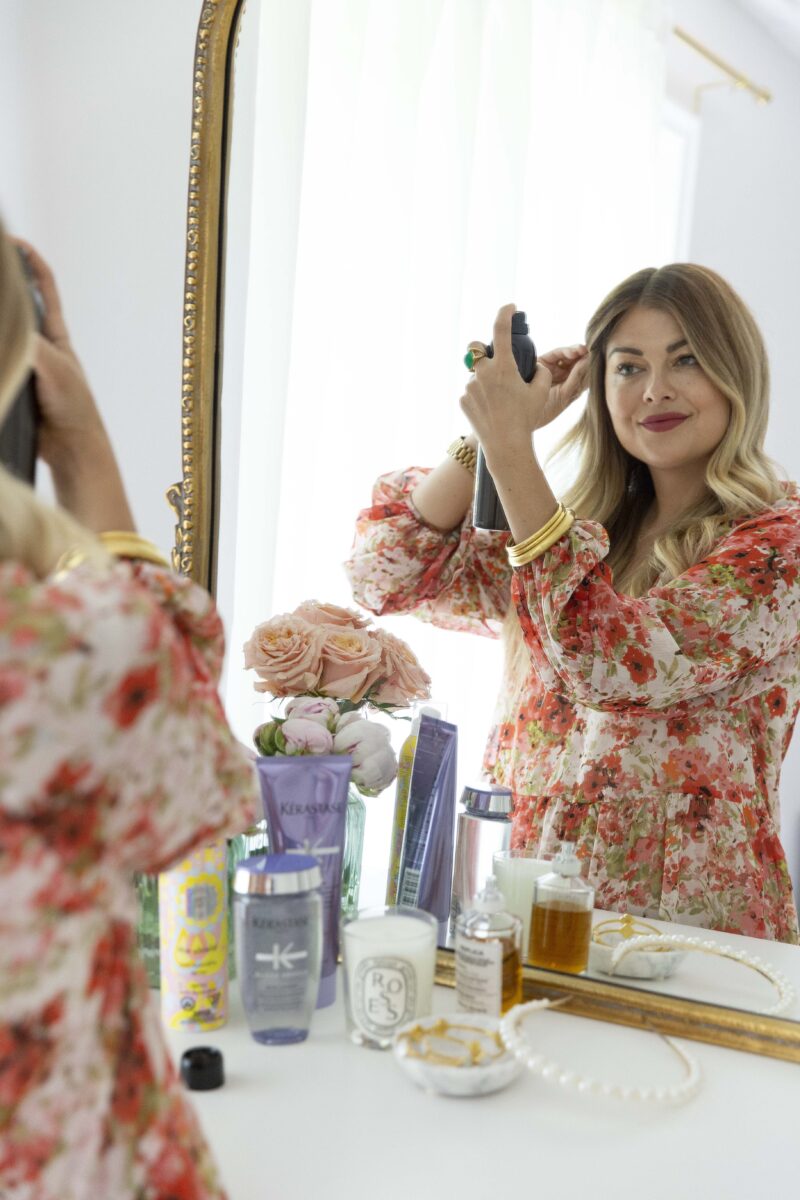 Based in Quebec, BeautySense.ca has always fulfilled my orders in a short time frame and the product arrives within a few days. I've also enrolled in their BeautySense loyalty program to collect points on my order. With every purchase, you receive BS Points and these points can be used towards discounts, free products and members of the program are entitled to special offers not often marketed to the general public. You earn 1 point for every dollar and if you're anything like me, the heat protectant spray, shampoo, conditioner, hair spray and dry shampoo purchases add up fast!
Today I'm walking you through the hair care routine I've been using with products from Beautysense.ca.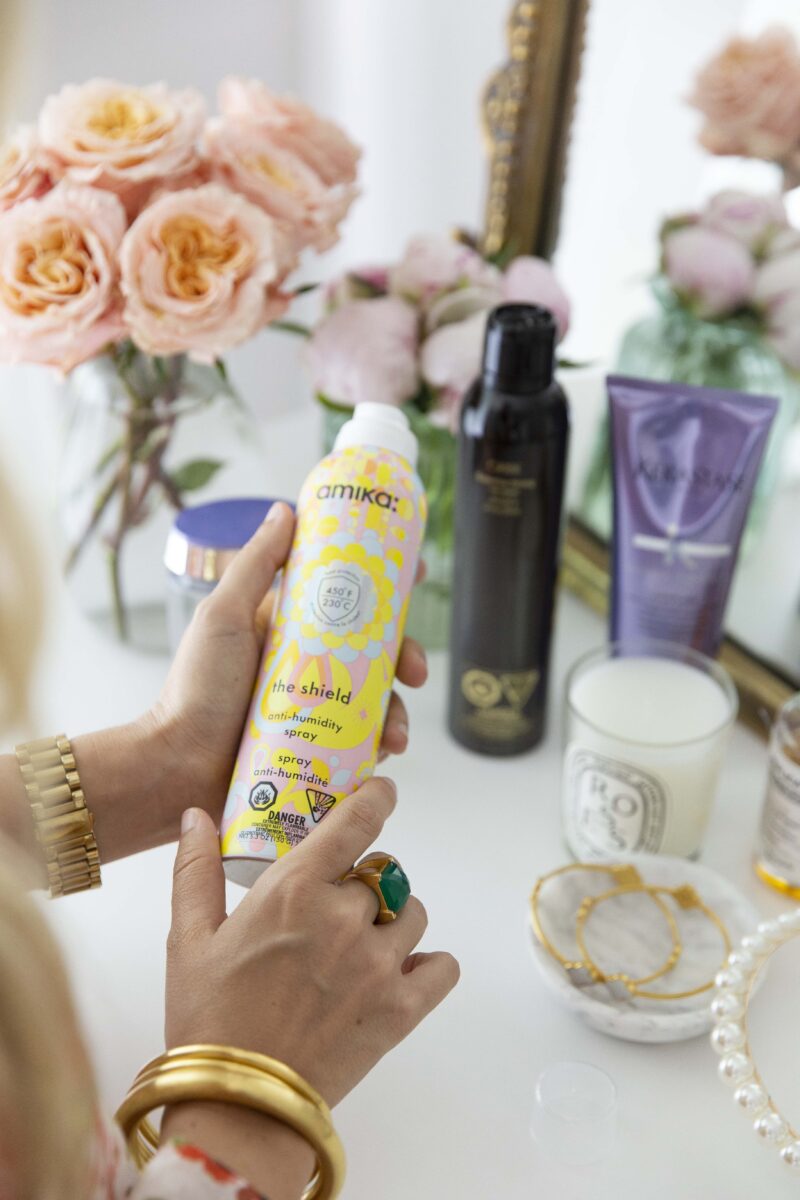 Shampoo and Conditioner: I truly believe that salon-quality hair care products are the key to ensuring your colour, cut and gloss last between salon appointments. I rotate between a few brands but Kerastase will forever be my go-to. I noticed purple shampoos just weren't giving me the oomph I needed between appointments so I switched to the Kerastase Blond Absolu Bain Ultra-Violet Shampoo. It neutralizes my colour, undertones the yellow and protects against brassiness. It also offers the Kerastase experience I know and love: my hair feels healthier and time between washes is often extended. I use the companion Conditioner product, Kerastase: Blond Absolu Cicaflash Intense Fortifying Treatment as a moisturizer, detangler and for shinier hair.
Anti-Humidity Spray: While my hair can stand up to some humidity, any kind of moisture in the air or rain in the forecast will undo any curls or beach waves. I use the Amika Anti-Humidity Spray on damp hair for an extra level of protection. I love that it doesn't weigh my hair down!
Hair Spray: Whether I'm using a 1", 1.5" or a three-barrel crimper, the Oribe Superfine Hair Spray is my holy grail. I have incredibly thick hair and find hairspray can tangle it and almost weigh down my curls. This product works wonders to protect my curls, ensure they're brushable and it acts as a UV protectant. The texturizing spray from the line is another personal favourite!
Kerastase Fresh Affair Dry Shampoo: A new to me product, I am a woman OBSESSED. Not only does his massage great into your scalp to blend in roots (hello, it's been some time since my last colouring session), but it also has a light and refreshing scent. Perfect for day 4 or 5 hair!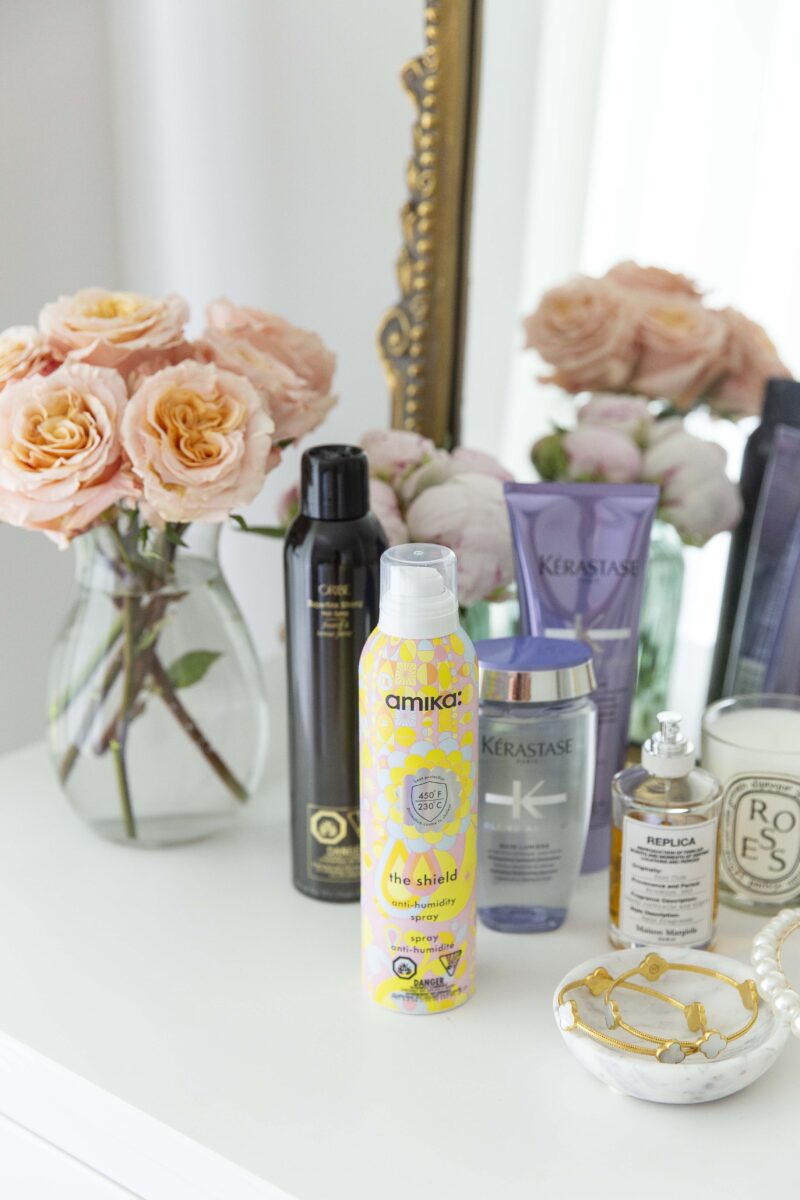 With so many great brands, product assortment and options, I highly recommend looking into Beautysense.ca for your next order of goodies. To give you a sampling, be sure to head over to my Instagram page where I'll be hosting a contest later today and giving away a $200 gift card to the store! 
This post was sponsored by Beautysense.ca