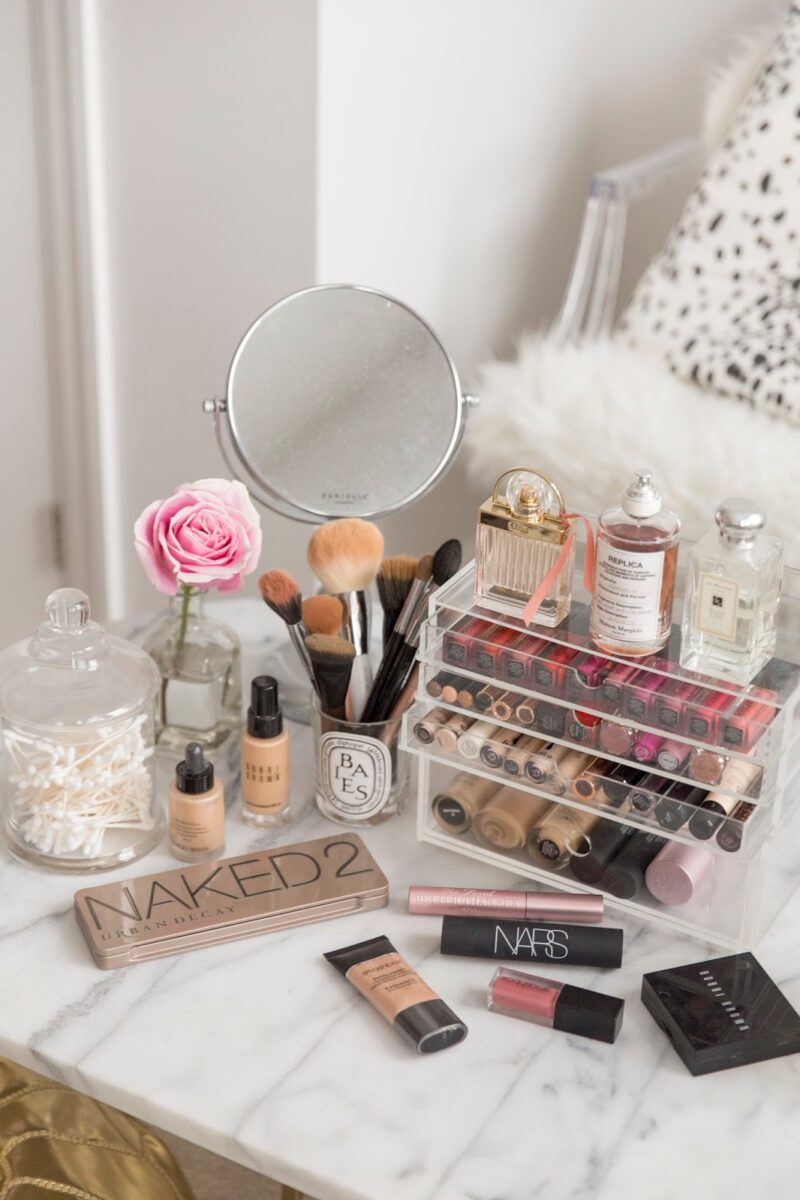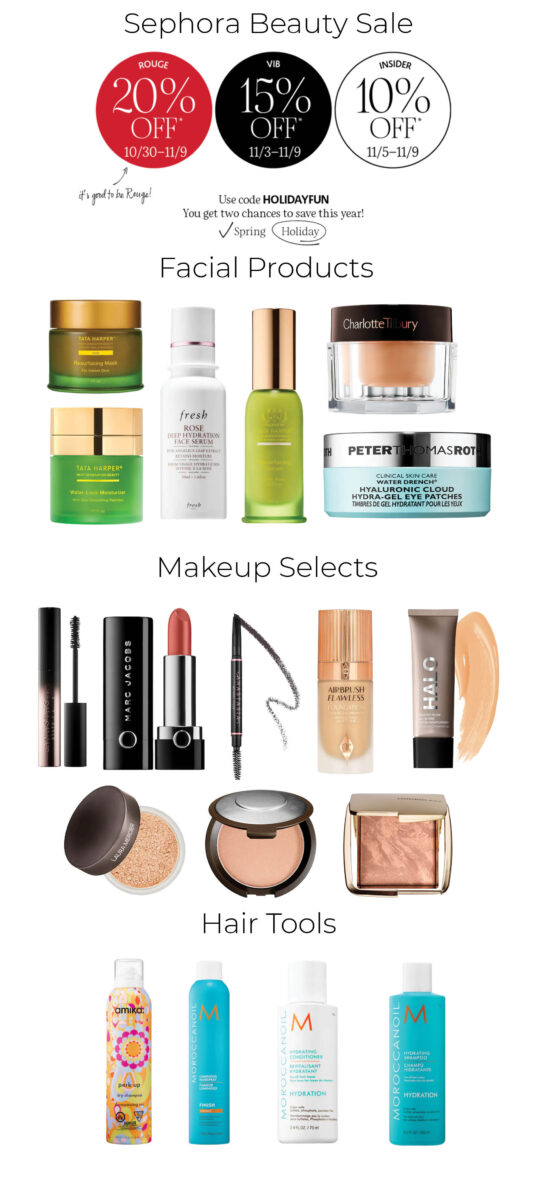 Face
Tata Harper Resurfacing BHA Glow Mask: A new-to-me clean brand, this mask has become a new favourite. I'm often suspicious of clean beauty brands and their ability to get the job done but this always makes my skin feel refreshed, clean and dewy for the day ahead.

Tata Harper Waterlock Moisturizer: Pump it up! Actually though. I love the one pump function of this jar which makes the product last that much longer. You can also double this product as a primer.

Fresh Rose Deep Hydrating Serum: I love the gel texture of this serum and it works great to alleviate my pasty, dry skin.

Charlotte Tilbury Night Cream: I'll switch to this in the dead of winter when my skin is literally flaking off. I find applying it 2-3 nights a week before bed makes the world of a difference.

Peter Thomas Roth Water Drench Hyaluronic Cloud Hydra-Gel Cloud Patches: I haven't been reaching for these as often lately (hello Zoom filters!) but these were part of my regular routine M-F between early mornings, late nights, work events and everything else in between! I keep mine in the refrigerator for an extra cooling effect.

Brows

Anastasia Brow Definer (Soft Brown): My microblading is starting to wear but with hesitation around COVID, I've been using this product to fill in some extra fluff into my brows.

Anastasia Brow Wiz (Soft Brown): This is my holy grail brow product and has been for years. Even with microblading freshly done, I love using this for some extra height to my brows.

Benefit 24HR Brow Setter Eyebrow Gel: I recently switched back to this product from a MAC eyebrow gel and forgot how much I love it. It actually holds my brow in place all day long and doesn't leave my browns with pasty or flaky aftermath.

Makeup

Smashbox Photofinish Radiance Primer: Your girl loves a glow and this product is one of my favourites for a subtle base.
Charlotte Tilbury Flawless Longwear Foundation: This is a full coverage foundation I reserve for special events or shoot days. I love the airbursh effect I can achieve with it.
Smashbox Halo Healthy Glow Tinted Moisturizer: This is a new to me product after a PR kit and I have officially fallen in love. I find this to offer more coverage as a tinted moisturizer (yassss!) but also leaves you with the most picturesque dewy finish. And a little goes a long way. I use the Natural Finish shade.
Yves Saint Laurent Touche Eclat Brightening Pen Concealer: I've probably tried every concealer on the market and on my journey, left this option in the dust. I recently used an old pen I had in my bag and wow. No creasing, great coverage and the brightening factor is wow!
Charlotte Tilbury Eyes to Mesmerize Eyeshadow (Champagne): I love a quick swipe of this in the morning for a 5 minute face. This lasts all day long as an eyeshadow but also works great as a base for complimentary colours.
Hourglass Ambient Lighting Bronzer (Nude Bronze Light): Great highlighter + bronzer combo for a contour effect.
Becca Highlighter (Champagne Pop): No surprise here. Lightweight, subtle highlighter that works wonders.
Anastasia Lash Brag Volumizing Mascara: I made the switch to this mascara from the Too Faced Better than Sex Mascara last year. I found this to be less clumpy, product lasted longer and I achieved longer lashes.
Laura Mercier Translucent Loose Setting Powder (Glow): This is my preferred setting powder if I've opted for a foundation or tinted moisturizer without a glow factor. Otherwise, I prefer the Charlotte Tilbury Genius Under Eye & Face Magic Setting Powder.
Marc Jacobs Le Marc Lipstick in Shakedown: I love this pinky-nude lipstick and it's long lasting.
Hair

Moroccan Oil Shampoo and Conditioner: I credit this duo for keeping my blonde, processed locks in tact.
amika Perk Up Dry Shampoo: Doesn't leave a ton of residue and works in relatively easy. I find one spray of this can normally buy me another 2 days out of my blowdry.
MoroccanOil Luminous Hairspray Strong Finish: The best of the best when it comes to hairspray. It won't weigh my hair down, I only need to use it once in a wash to set my waves and it smells great!
Additional Items

REPLICA Jazz Club: Adam and I both use this fragrance throughout fall and winter. A little goes a long way and I love that it's a unisex scent we can both use.
Shop the post