Norstrom #NSale Beauty Finds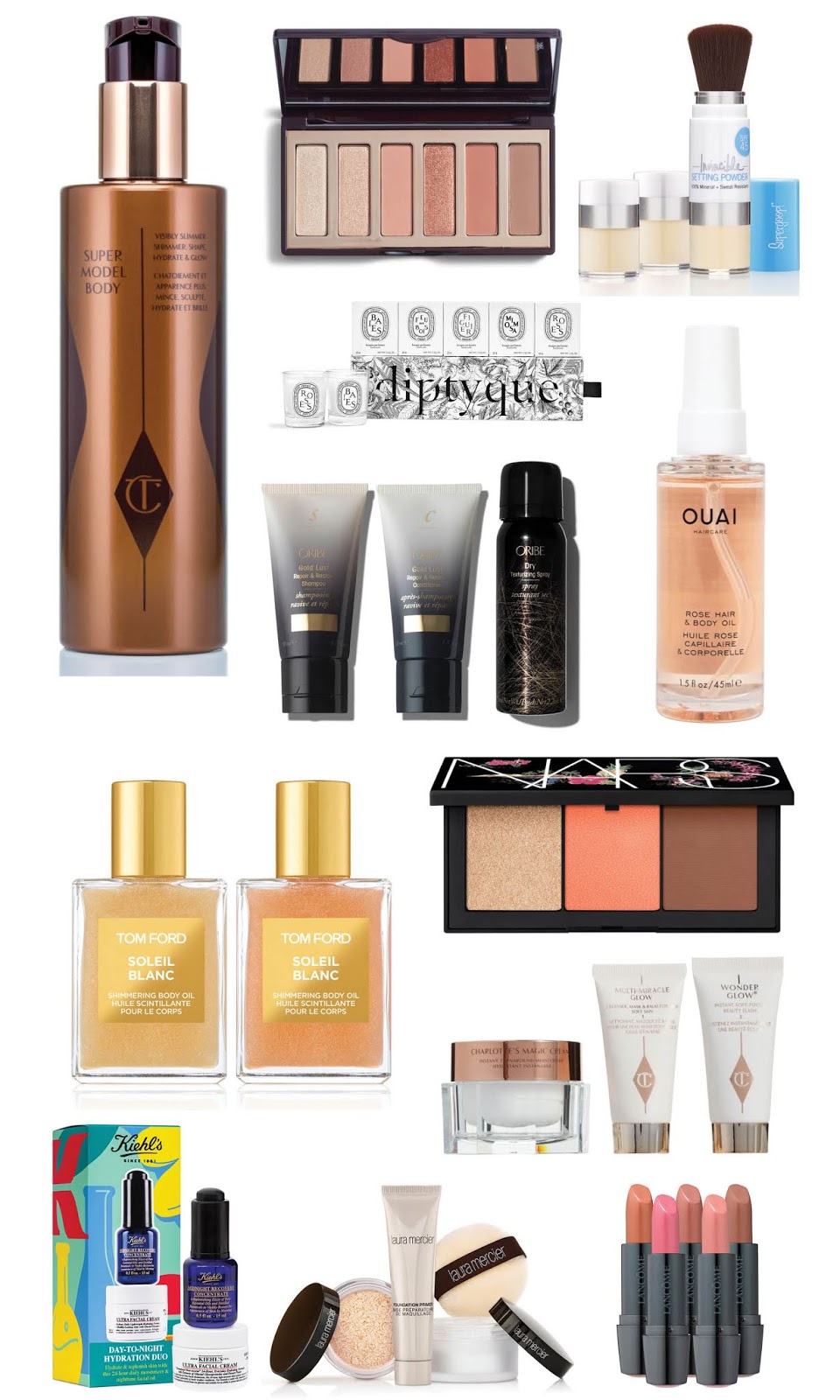 As much as I love the clothes, shoes and bags of the Nordstrom Anniversary Sale, one thing I always look forward to is snagging deals on some of my beauty brands or using the same to test out items I would normally never try. I've included some old favourites and new obsessions in the round up below with some notes below on why.
Old Favourites
Oribe Texturizing Spray
: If I'm going to curl my hair on the same day as an event, it can often be quite bouncy and hold too much volume. I love this spray to help create more relaxed waves and turn day 1 hair into a day 2 look.
OUAI Rose Oil
: This wasn't a love at first sight product for me but after I started using it as a body oil rather than a conditioner for my split ends, I fell in love.
Charlotte Tilbury Magic Cream Set
: I love snagging this collection for travel. The cream does double duty for both the face and eye area while Wonder Glow is my favourite throw on and go product for beach vaca glow.
Kiehl's Day to Night
: The Midnight Recovery Oil is a favourite of mine and a product I turn to in colder months for an extra oomph with my skin.
New Obsessions
Supergoop Invincible Powder
: Since my summer makeup routine is pretty low key (tinted primer and some bronzer), I hate the idea of adding another layer of cream to my face. This SPF powder not only sets my makeup but also helps keep my skin uber safe.
Tom Ford Shimmer Oil
: I have tested countless products this summer trying to achieve the ultimate glow for my body. This shimmer oil absorbs fast and has just the right mix of tint but shimmer for a classy look.