Brush Up on Summer Beauty Trends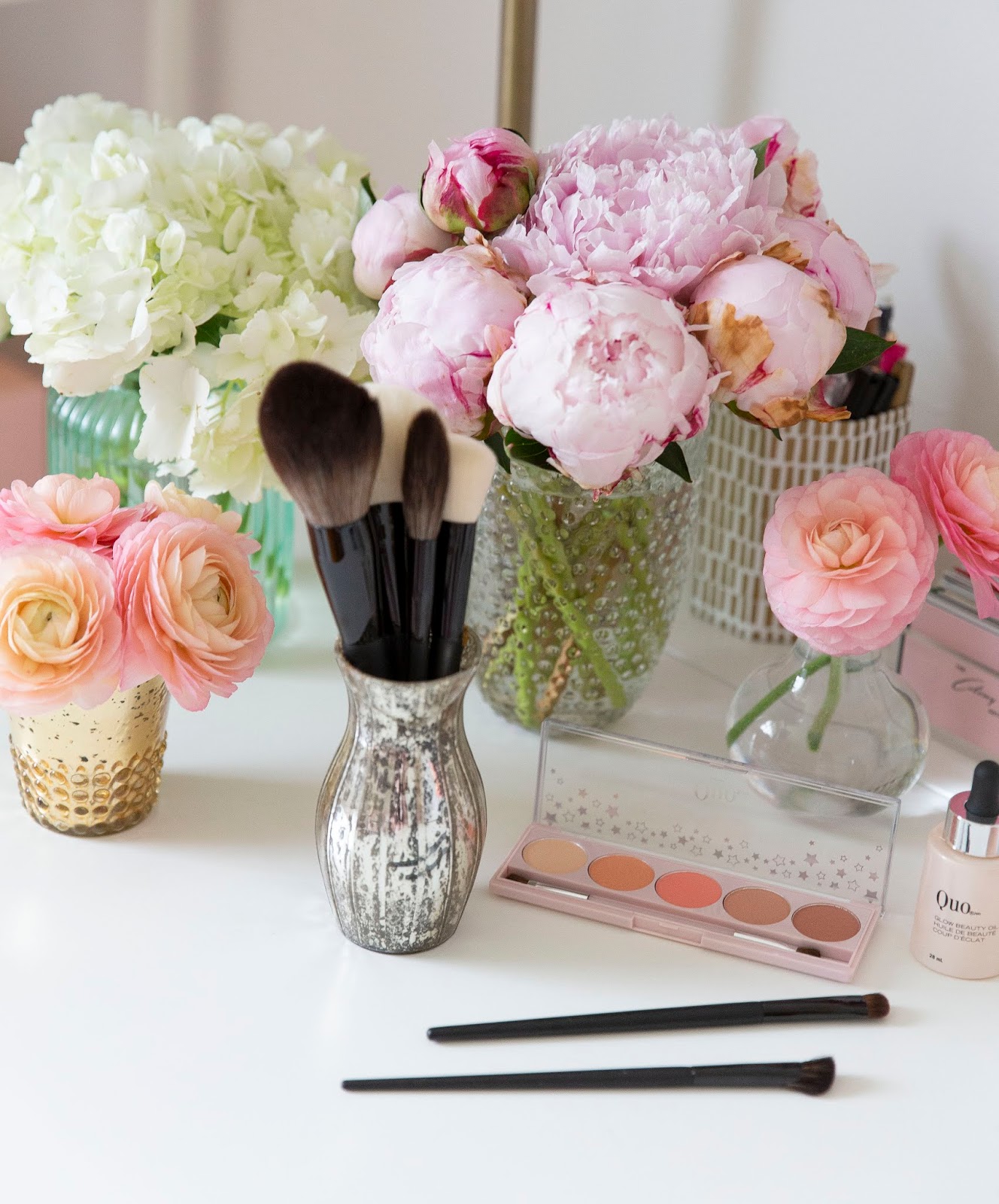 I am a firm believer that regardless of the makeup collection in your cosmetic bag, a make or break factor when it comes to application is your brush set. For years, I would swipe my eyeshadow on using my finger and it would be an uneven application – and don't get me started on lip gloss. With time, it was clear that the right tools made the world of a difference.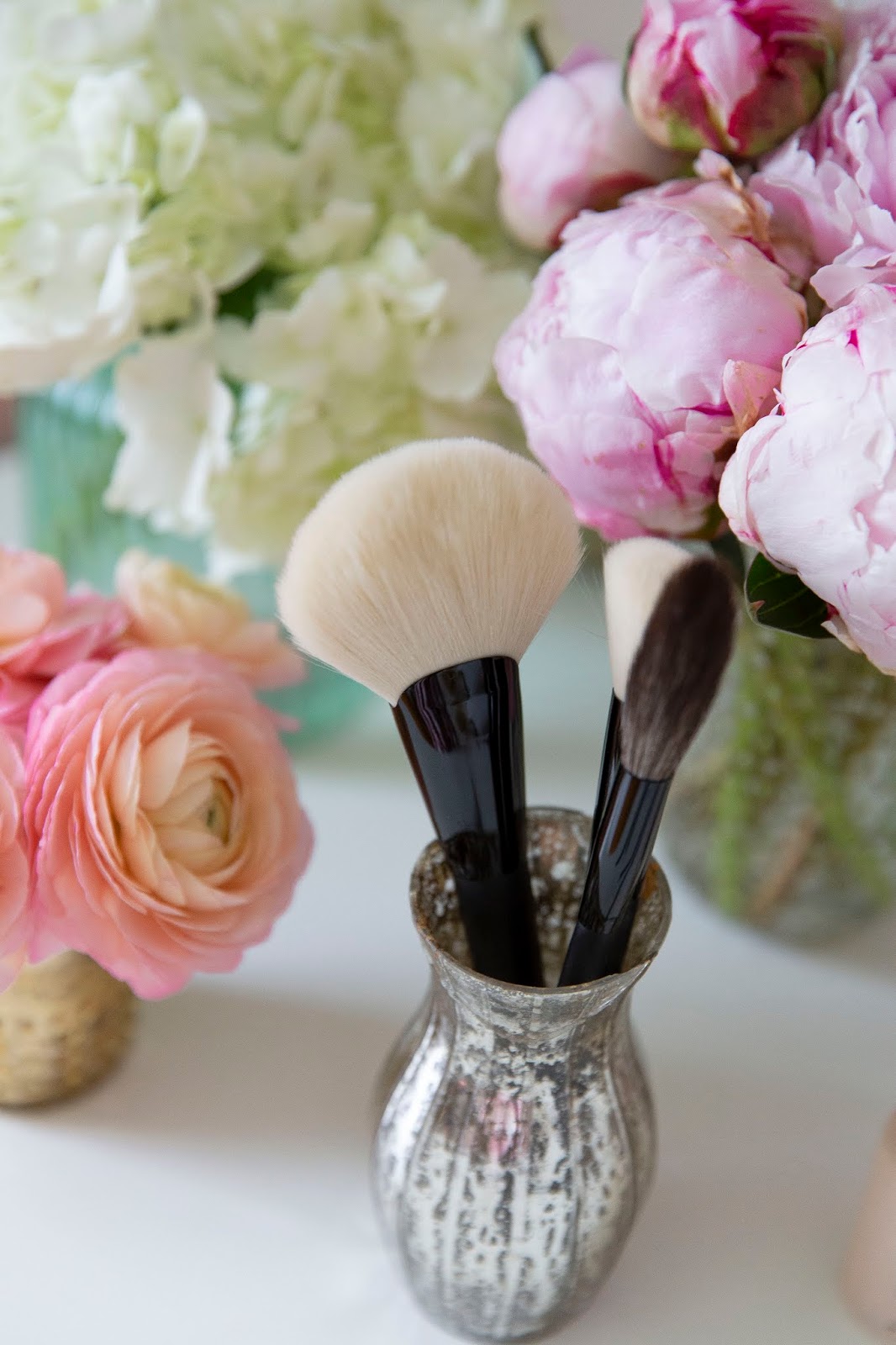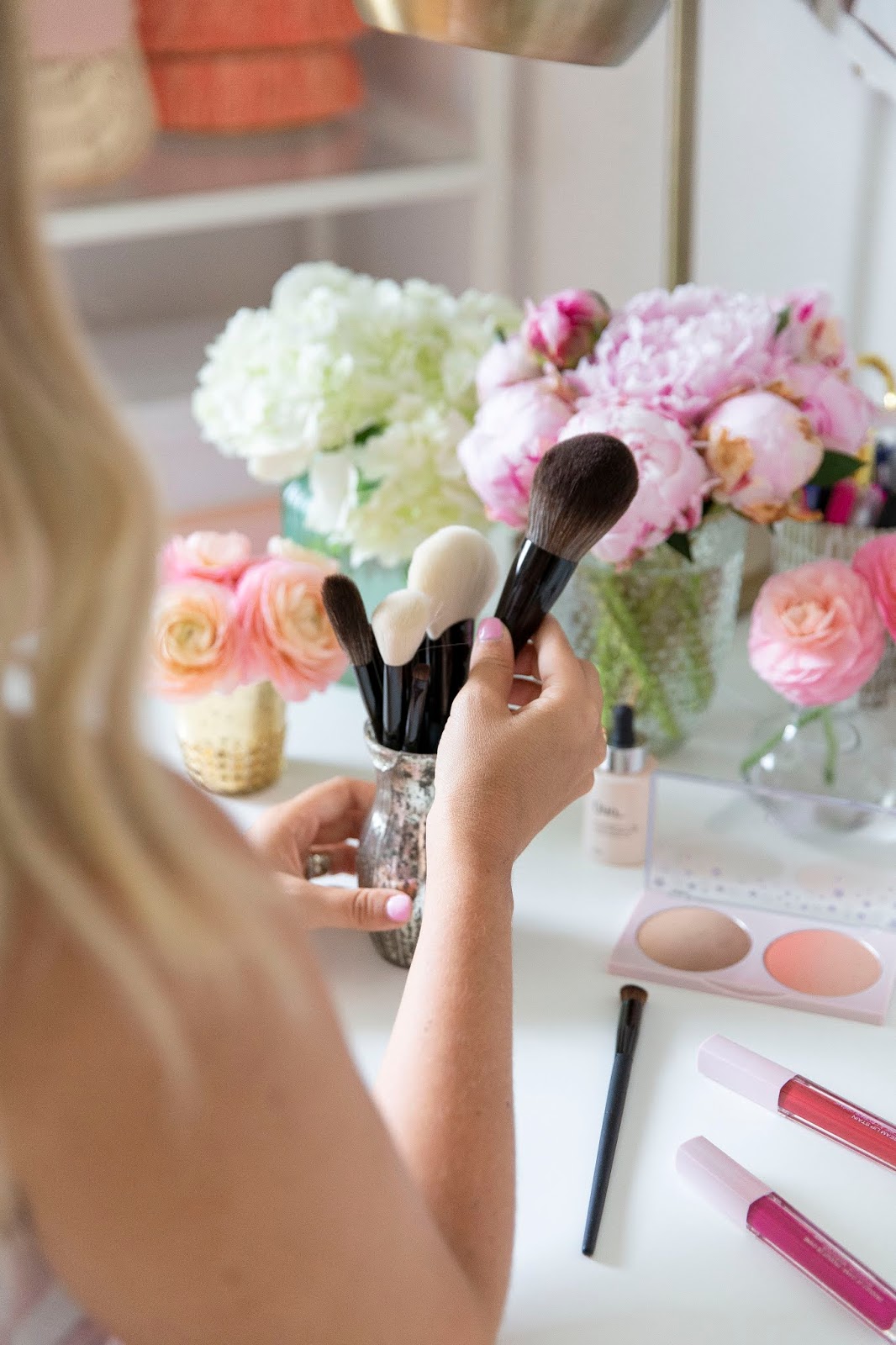 I've said it before and I'll say it again, Quo brushes have been recommended to me by some of the most sought after makeup artists in the city. When the brand sent over their latest launch – a collection of synthetic fibre bristles – I was pumped to try. The brushes are cruelty-free and have the most natural feeling fibres, which elevate the application process. With more than 50 new brushes launched, and an Artistry line dedicated to professionals or makeup enthusiasts, it truly is a complete collection for everyone.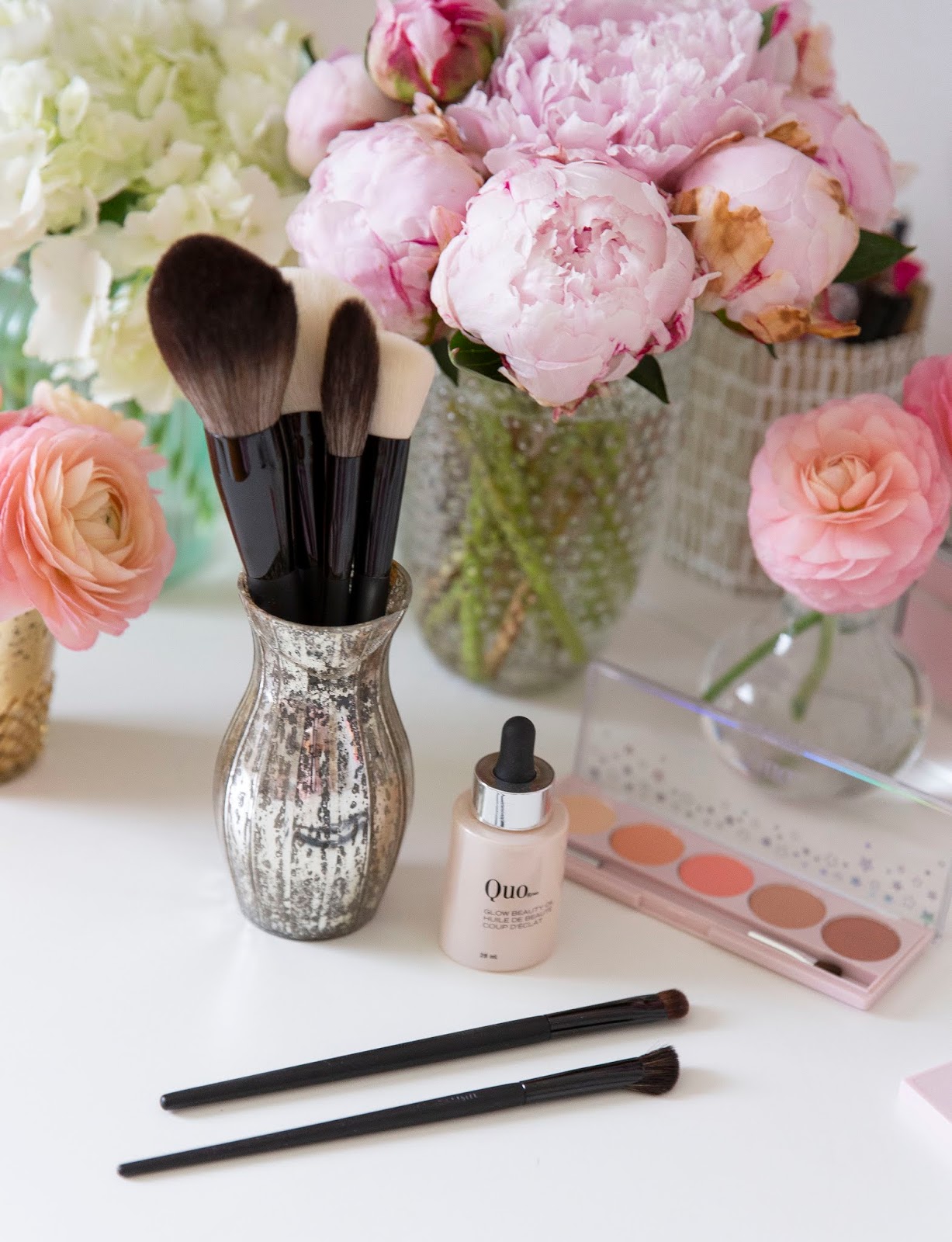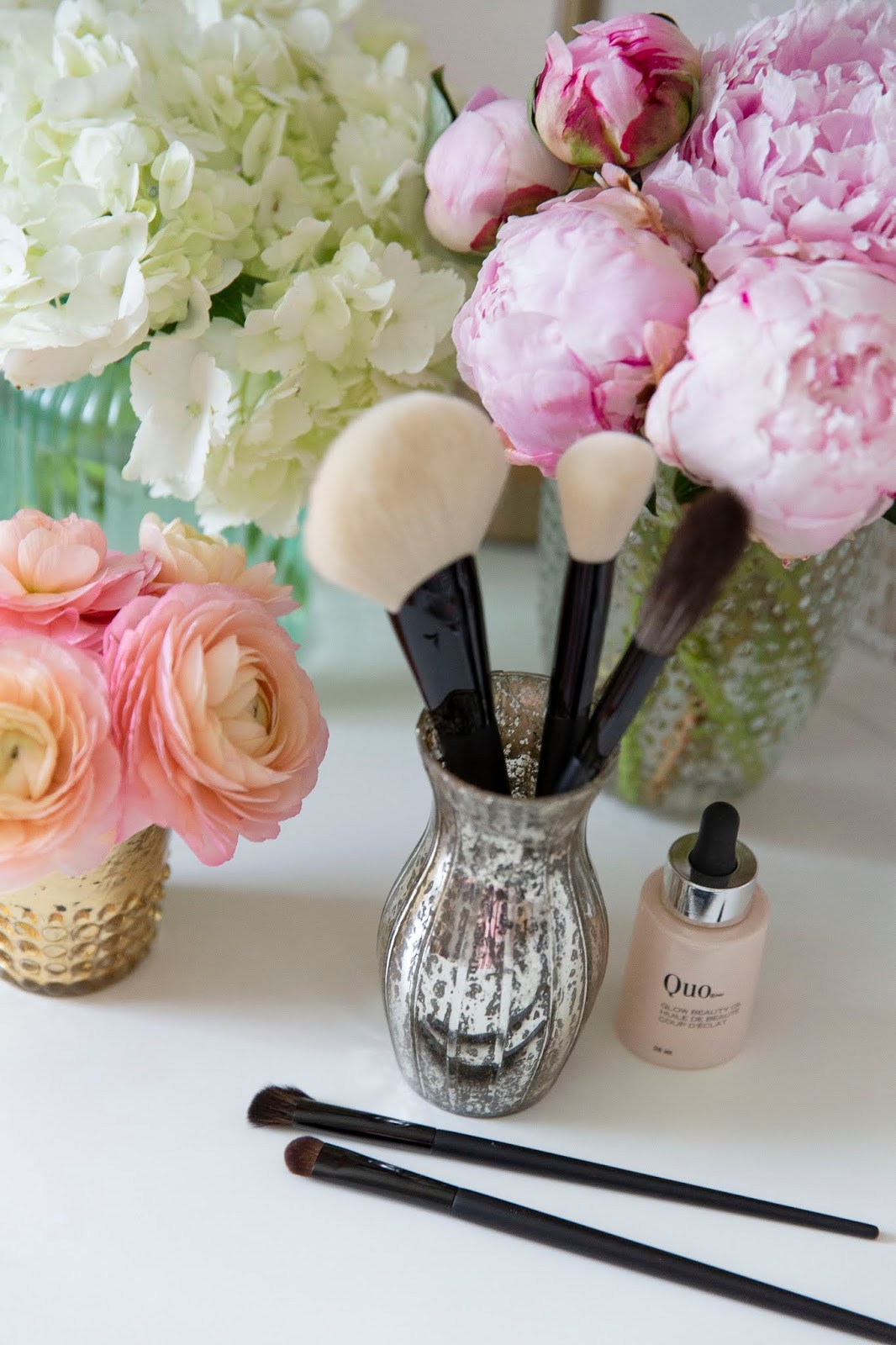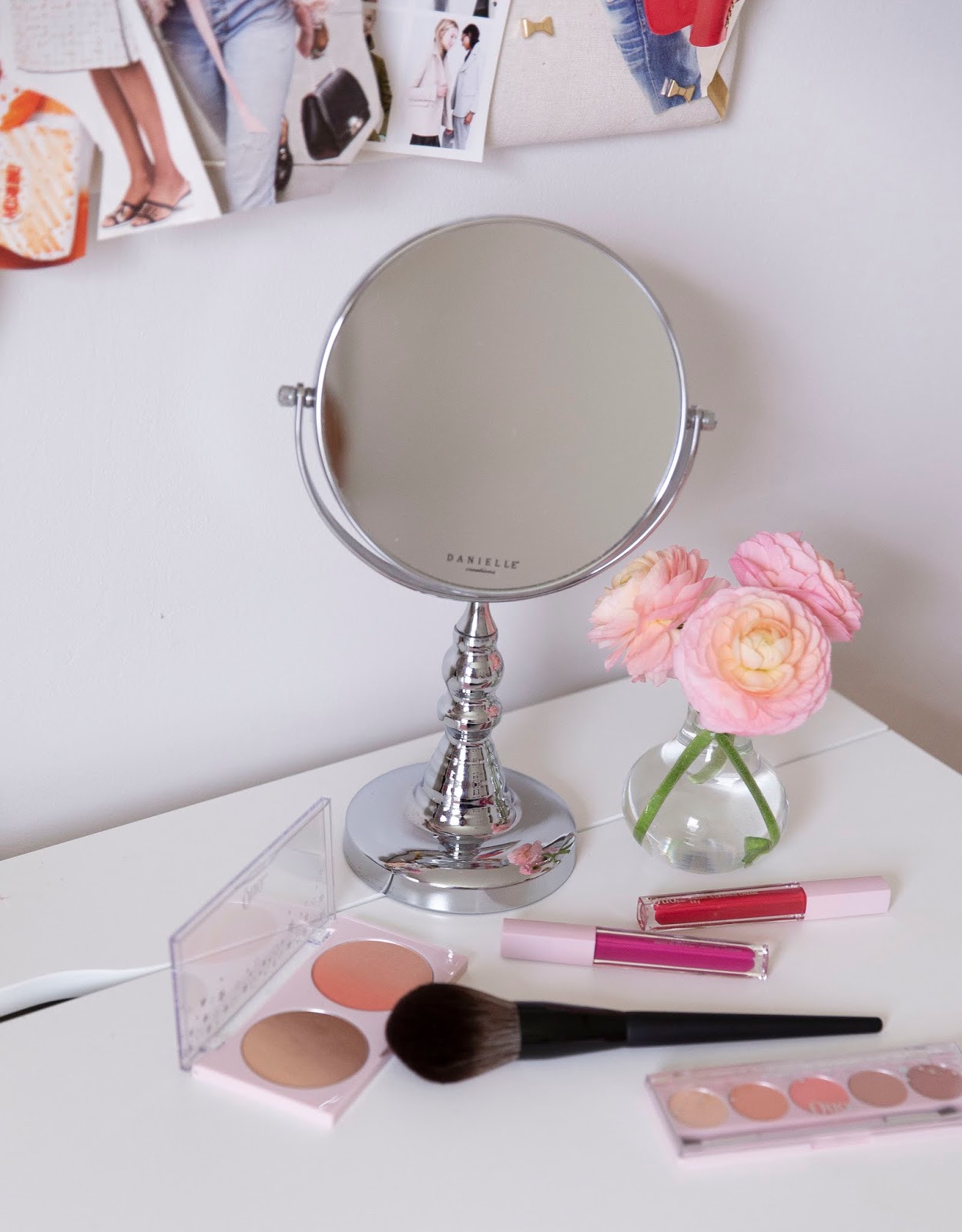 Some of my favourite brushes include the Full Fan which is great for broad strokes of bronzer or applying a highlighter for your summer glow, the Ultimate Powder for a finishing powder application and the Flat Shader for an easy swipe of shadow.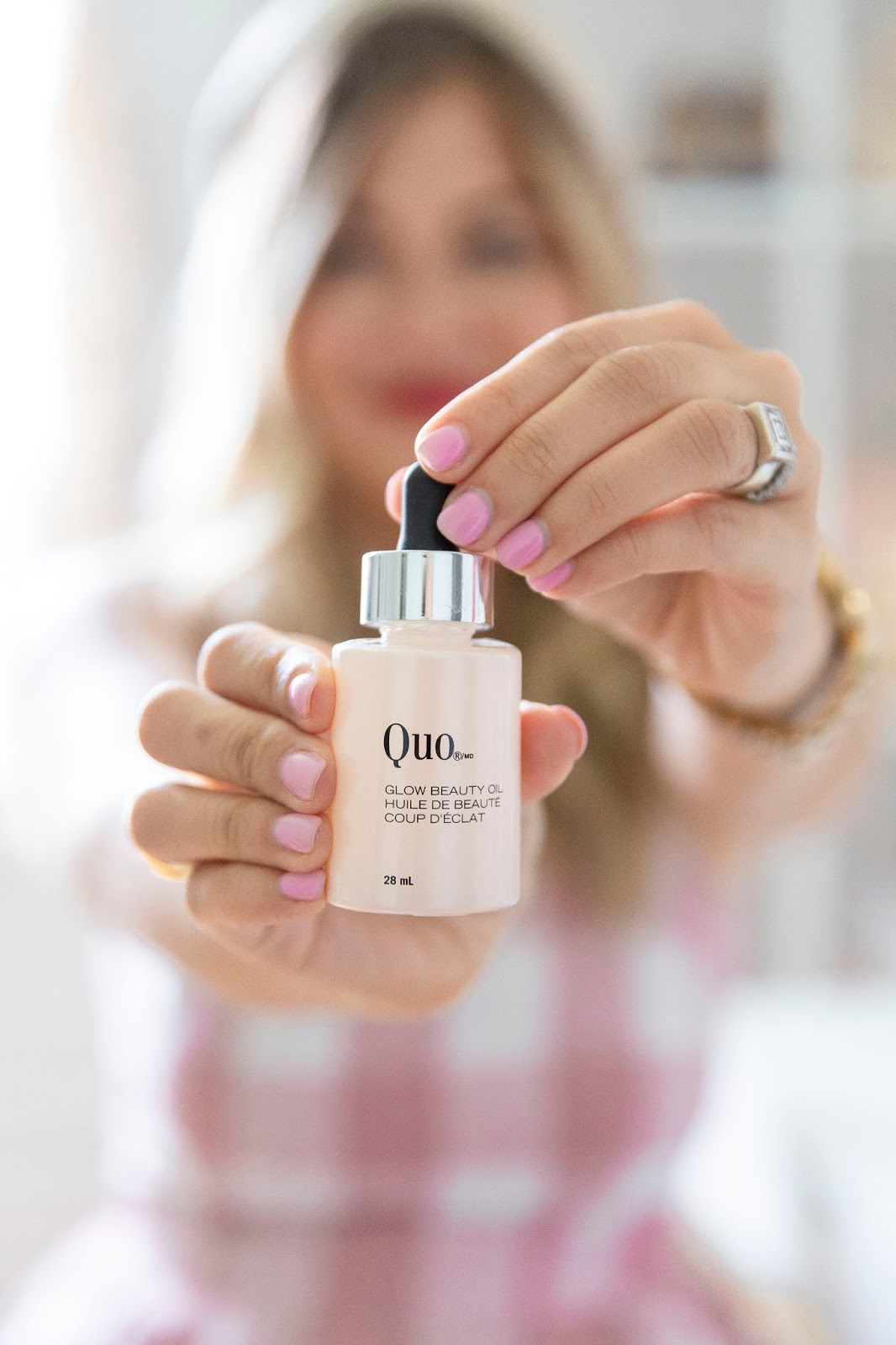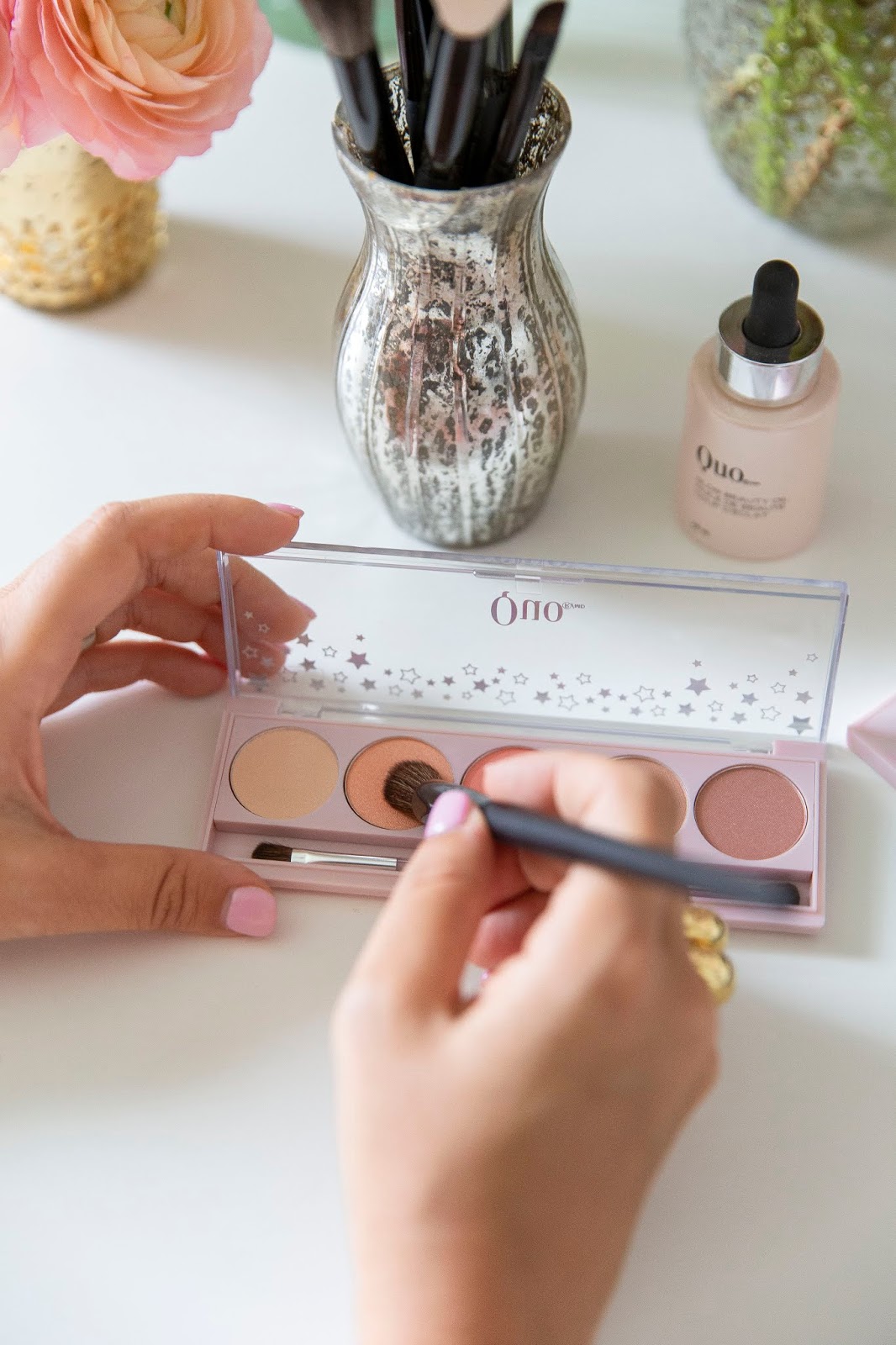 But of course they didn't stop there. Quo launched the limited-edition summer collection with additions such as the Quo ombré face palette – a radiant blush and bronzer palette to help you get your glow on. The Transforming Lip Kit (I'm wearing Light Raspberry) is the perfect combo of matte lip gloss with a strobe addition to add on top. And last but not least, the Glow Beauty Oil. This is an item I LOVE for the warmer months. I've been applying this right out of the shower to lock in moisture or before heading out for date night. The extra shimmer on my legs, arms or décolletage is such an understated elegant look.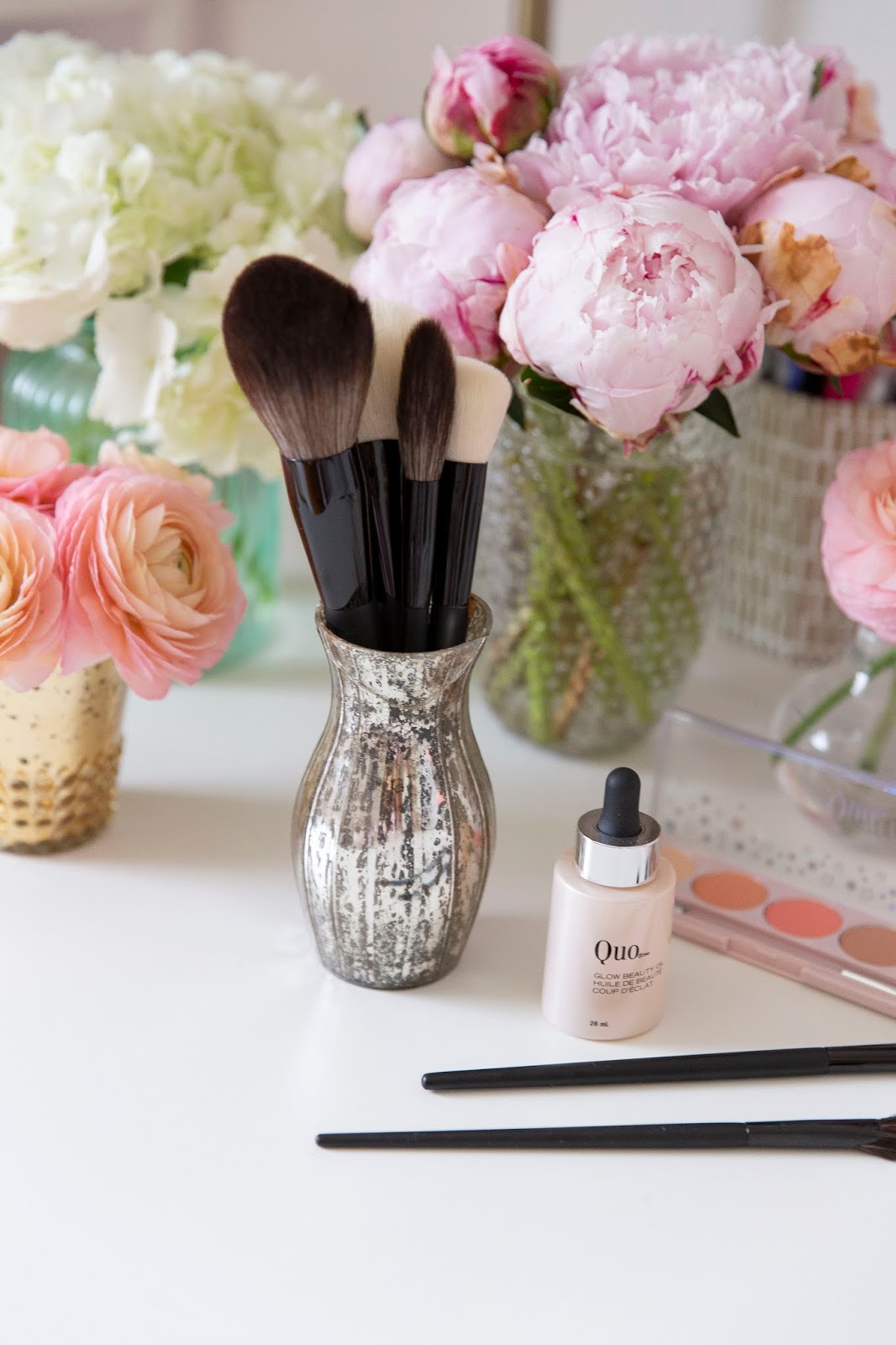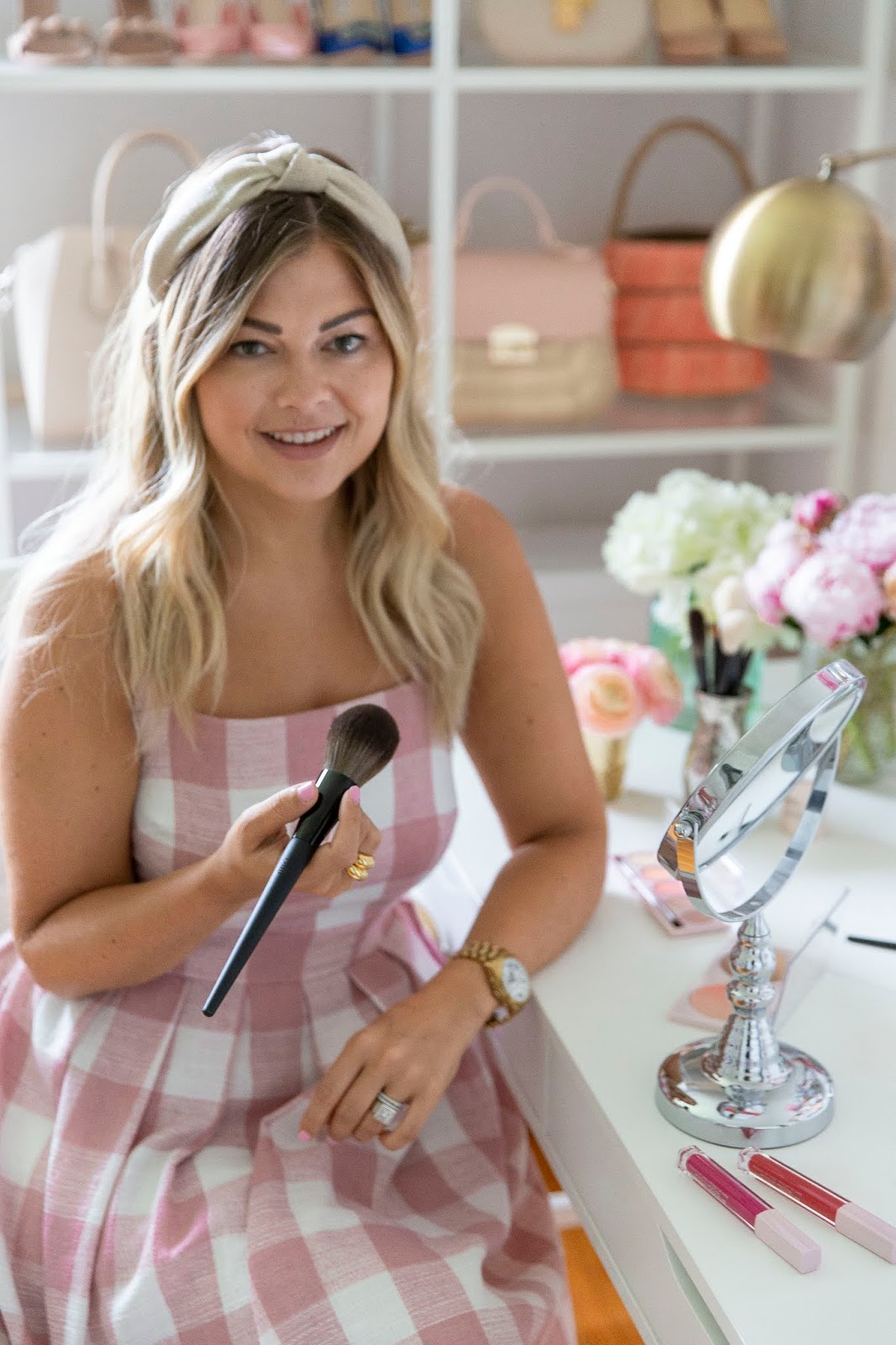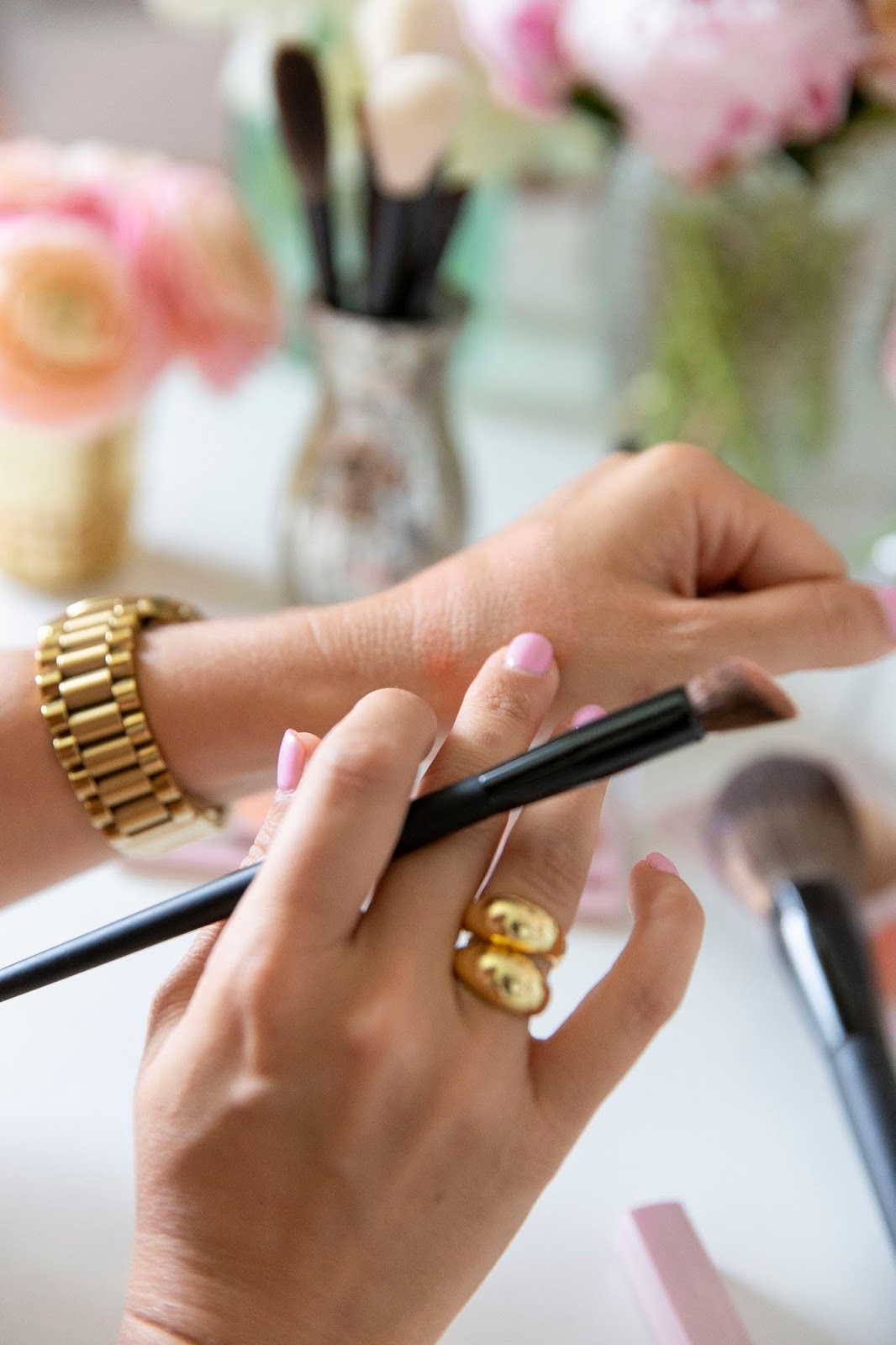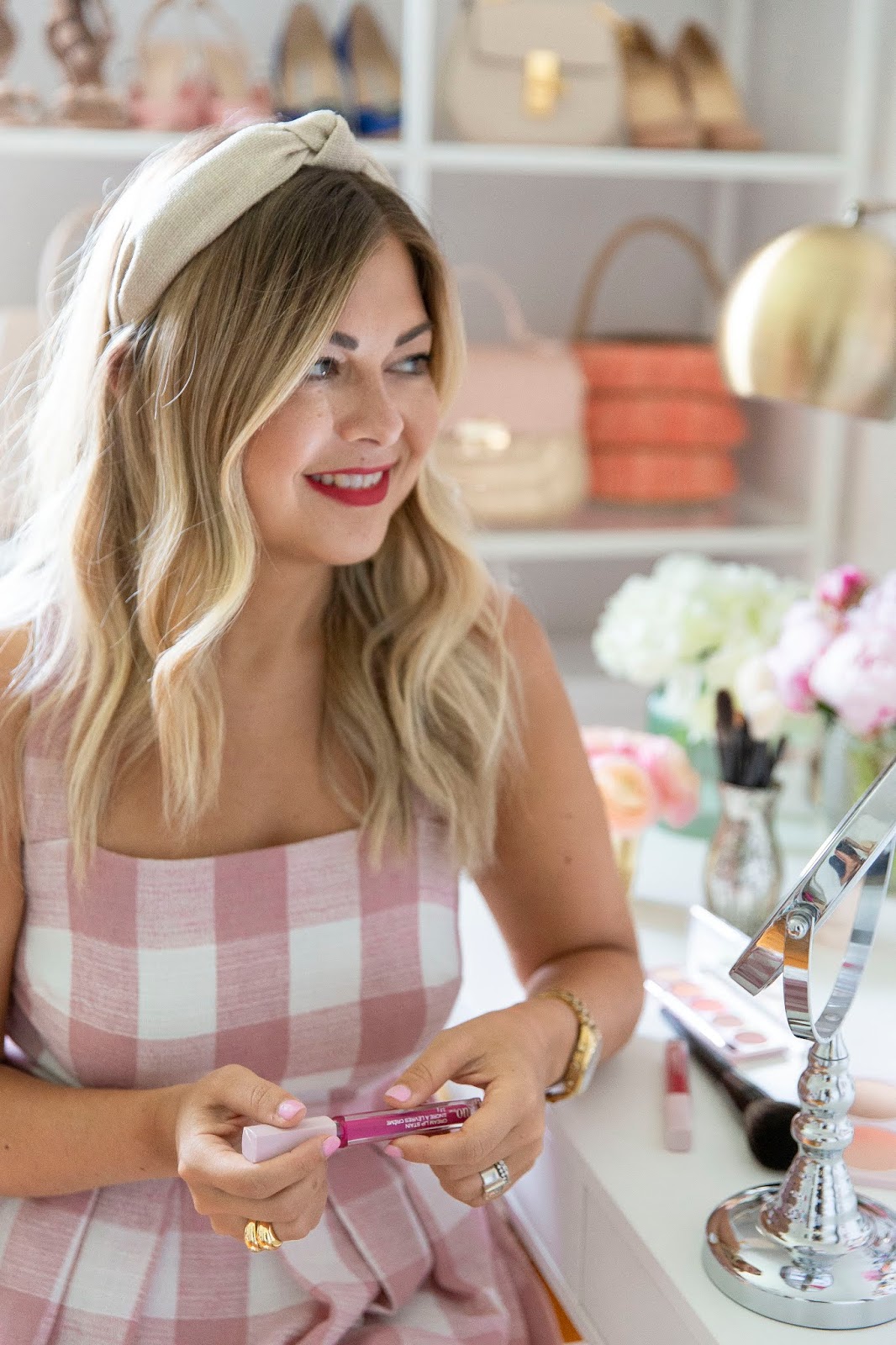 The new Quo brushes are available now at Shoppers Drug Mart and online here.
This post is sponsored by Quo Cosmetics. All thoughts and opinions expressed are my own.