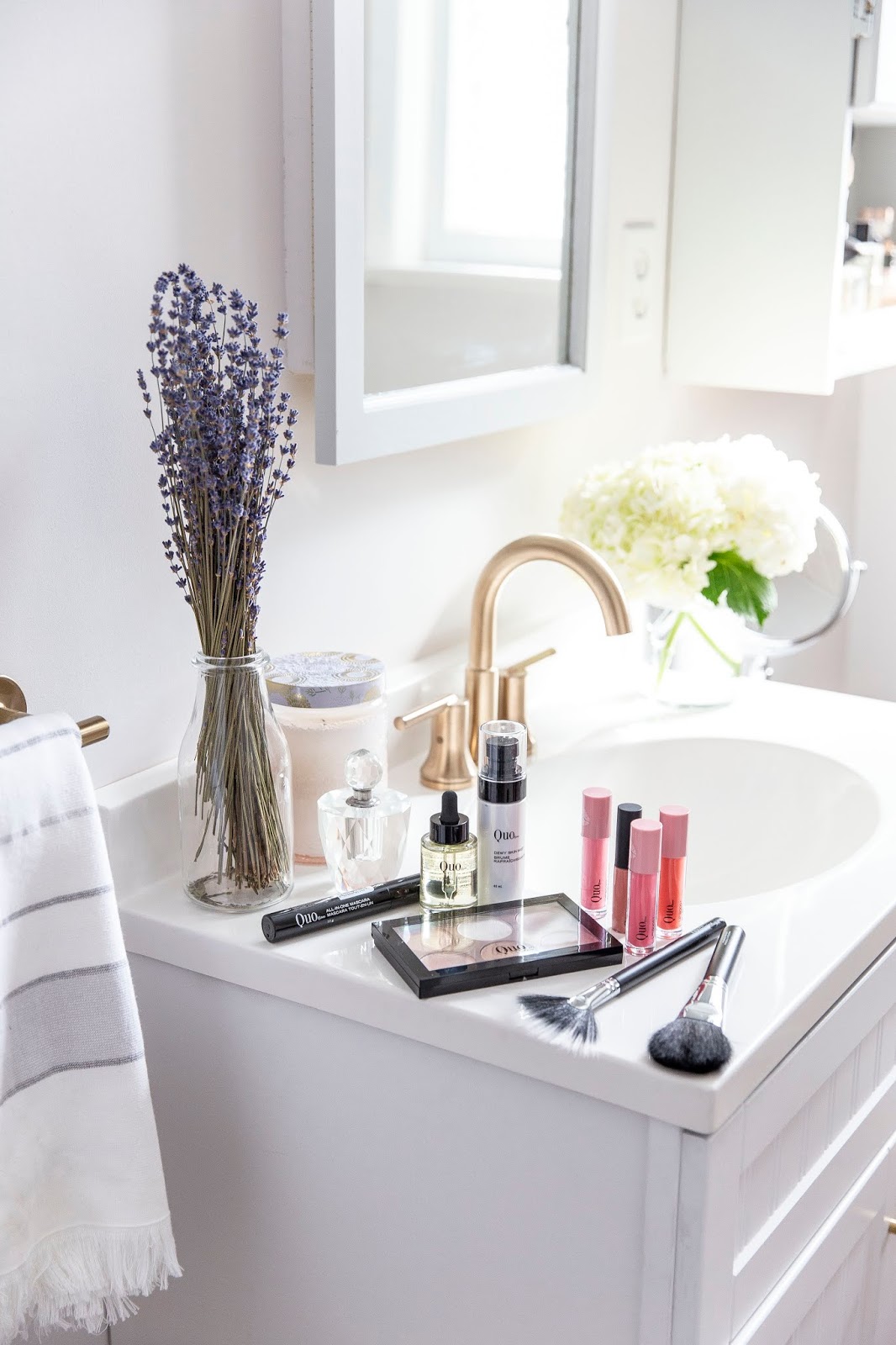 Spring is almost around the corner, and while that's hard to believe, I fully plan on being prepared in all matters of fashion, footwear and of course, beauty. With longer days, more sunlight, and golden glows returning to my look, I was more than happy to update my routine with some must-have products.
To sooth dry skin, I love the Quo Facial Primer Oil to ensure my skin is moisturized and perfectly primed for an even texture when it comes to my foundation. Just two drops is usually enough as a little goes a long way and means my bottle will get me through this entire season and more!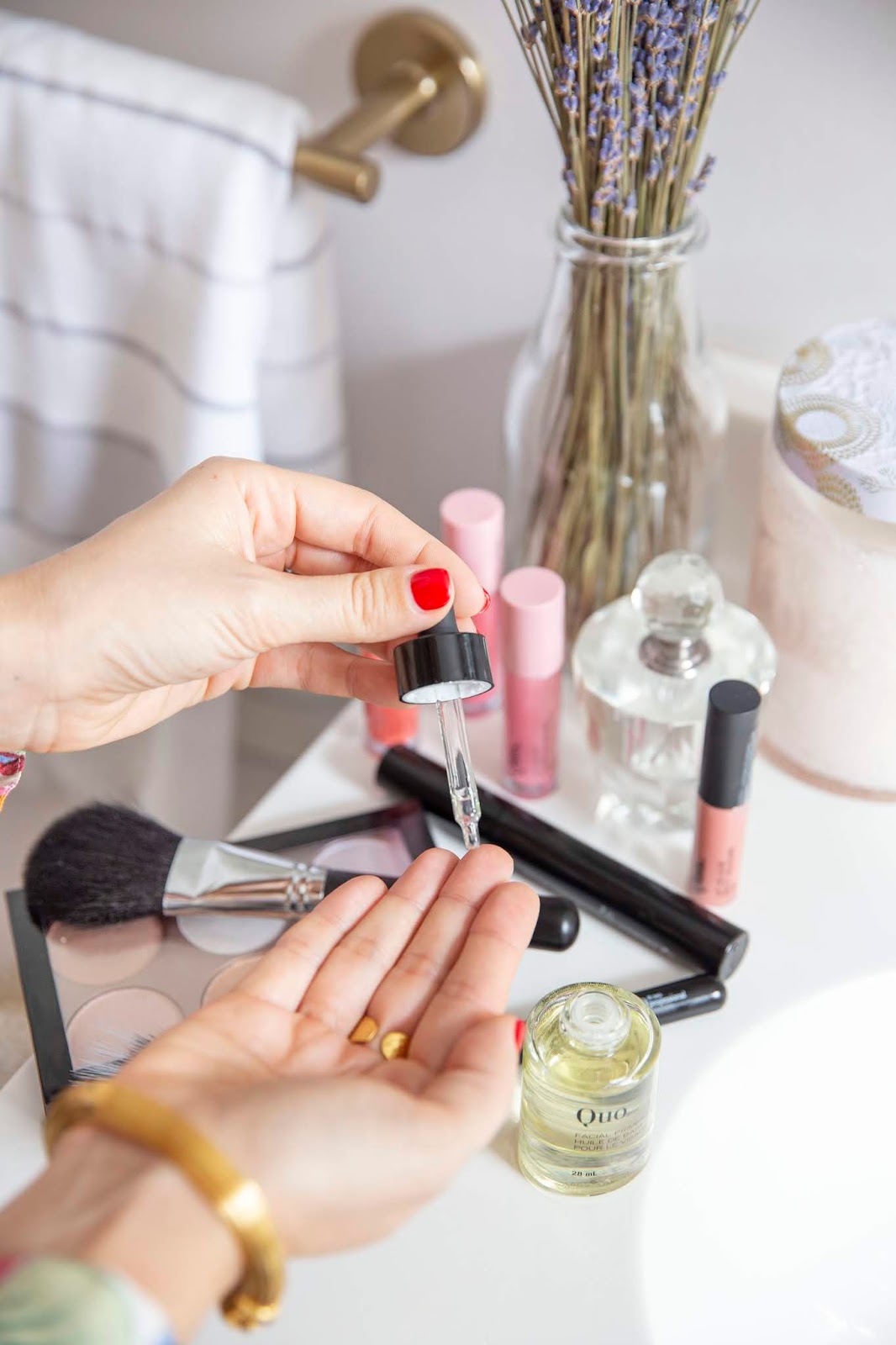 The Quo Highlight & Glow Palette is another favourite of mine. I add some luminosity to the sides of my eyes, down my nose and above my lip line to help accentuate a dewy look that's fresh for spring. I've said it before and I'll say it again, the Quo brush line might be my favourite part of the collection. The best piece of advice a MUA once told me was to invest in their brushes as they would see me through years of makeup application – and she was so right!
And what's a spring look without a pink pout? The shades in the Quo Lip Boost Plumping Gloss are divine. With perfect pink and lilac hues that tap into this season's beauty trends, I mixed and matched two shades of pink to create this one-of-a-kind look.
Using primer oil, the highlight palette, dramatic mascara and a gloss for the perfect pink pout – I was able to pull together my go-to fresh face for spring just in time for the weather to hopefully catch up!