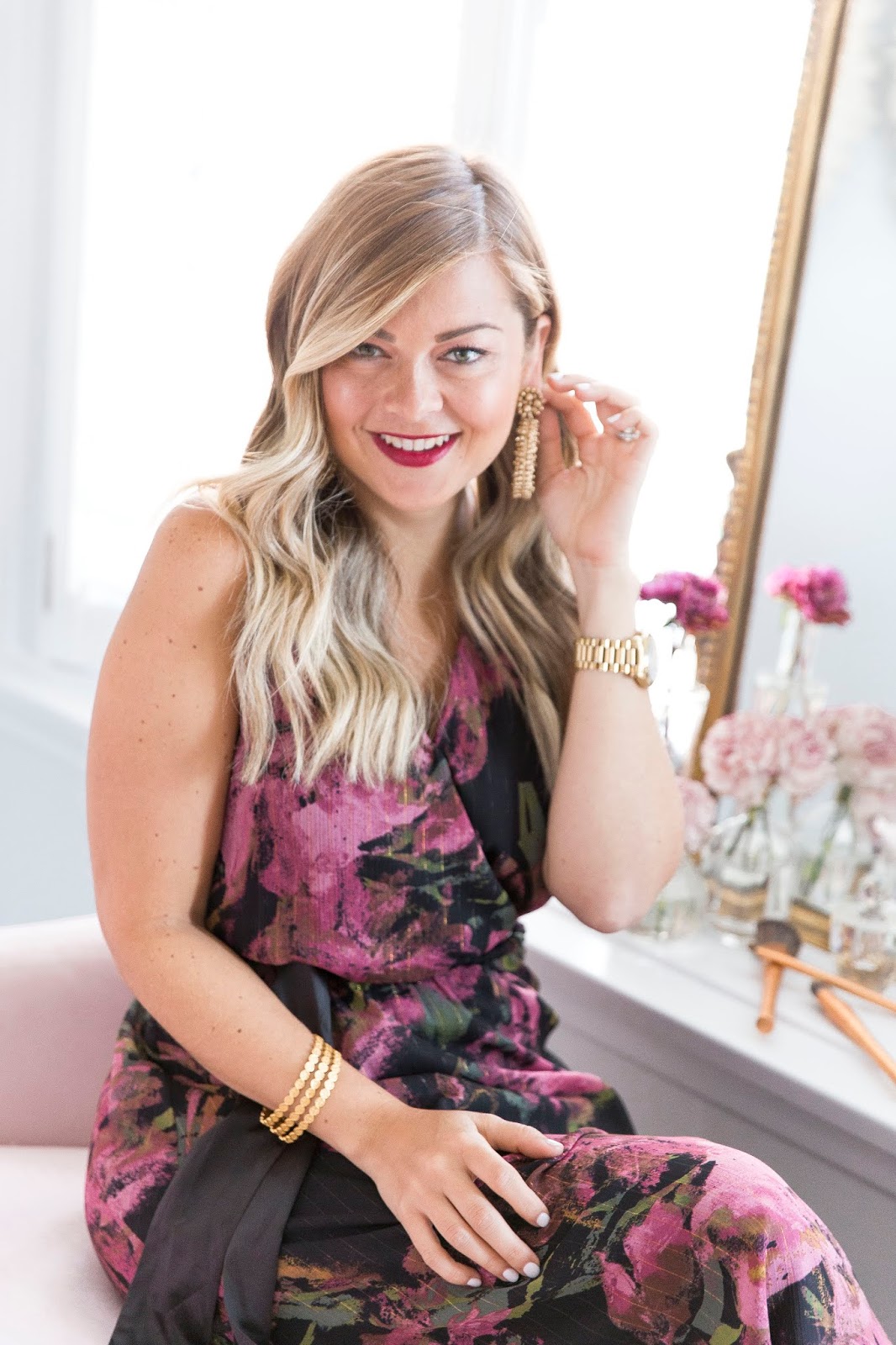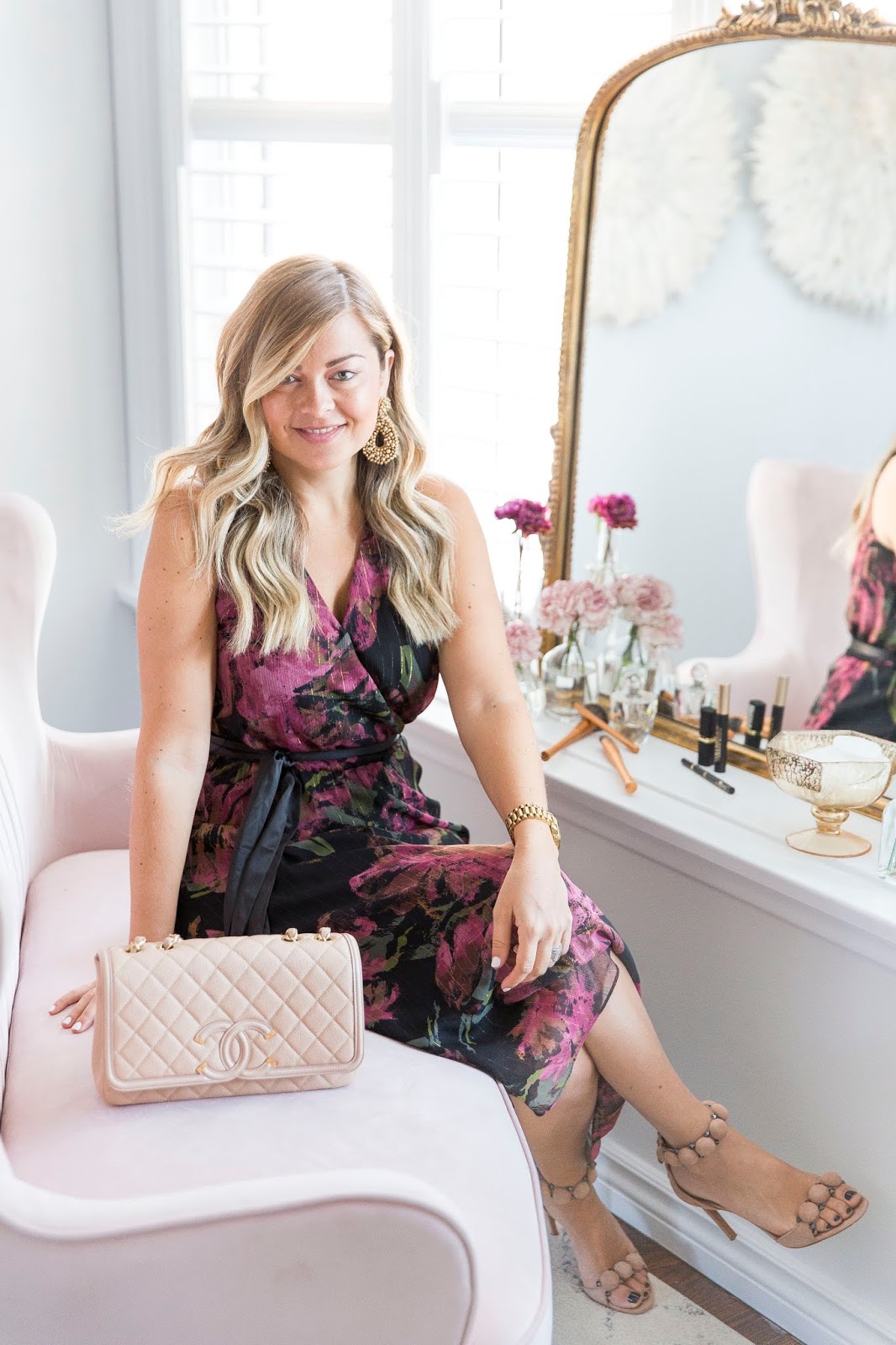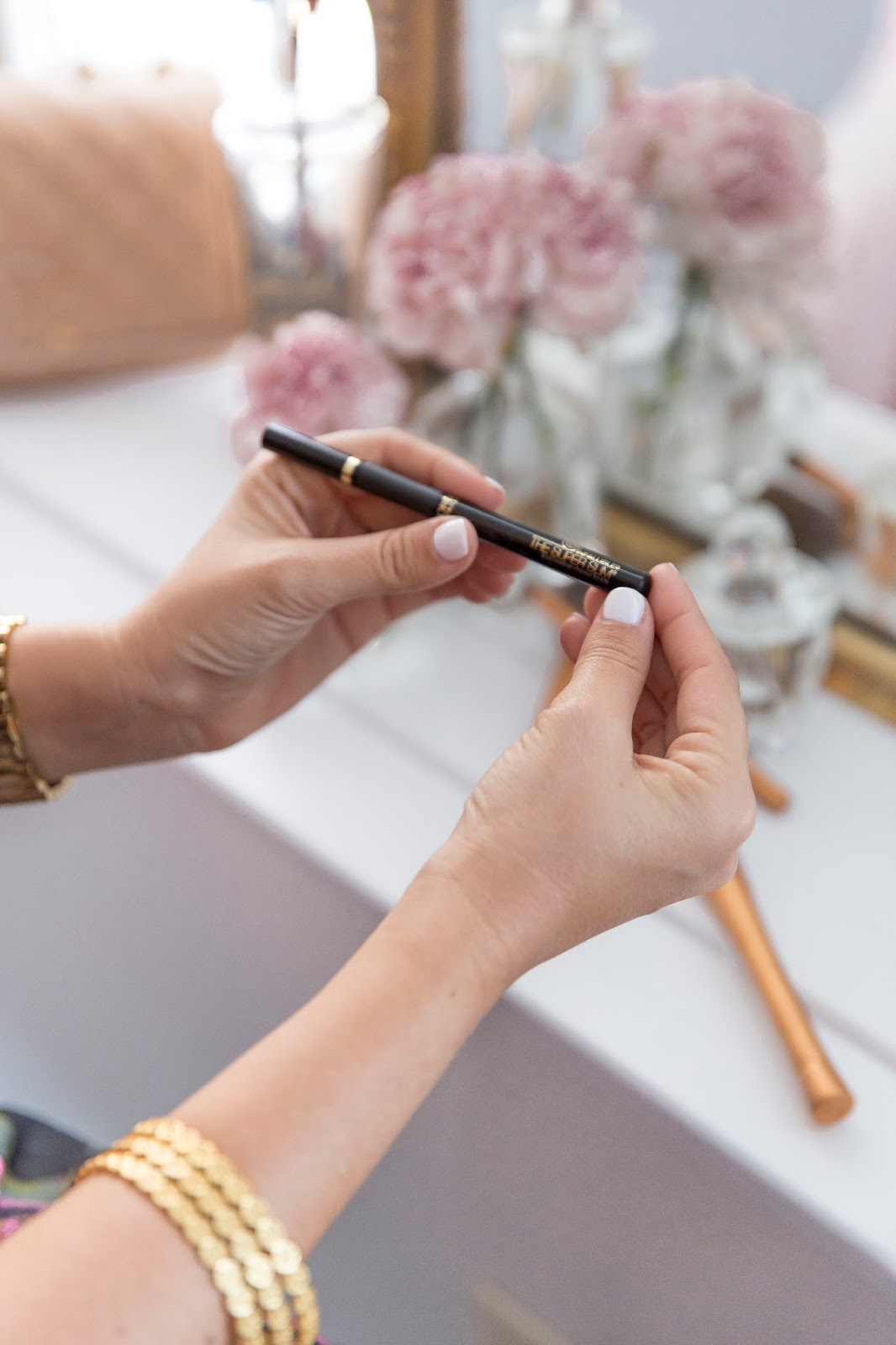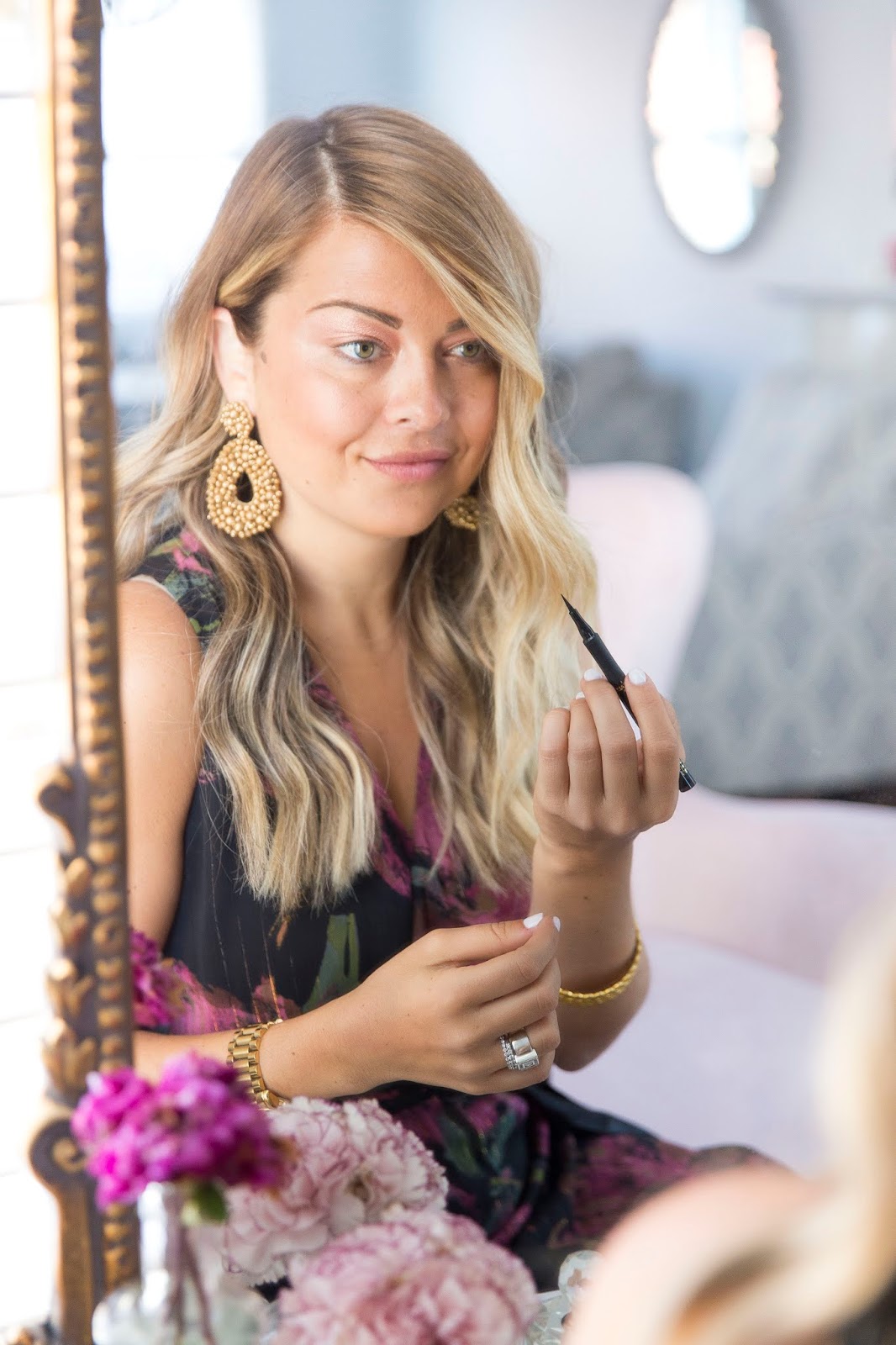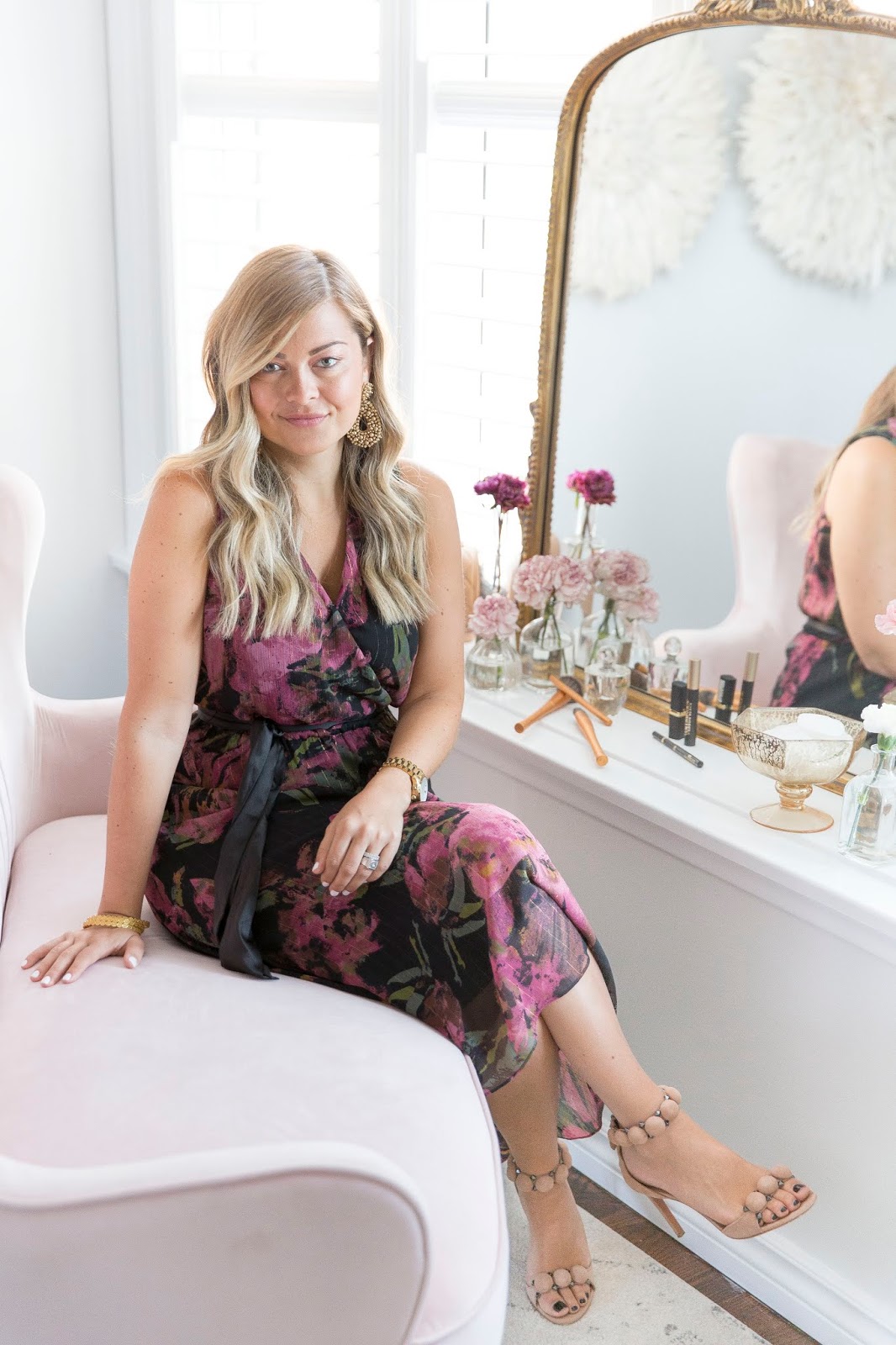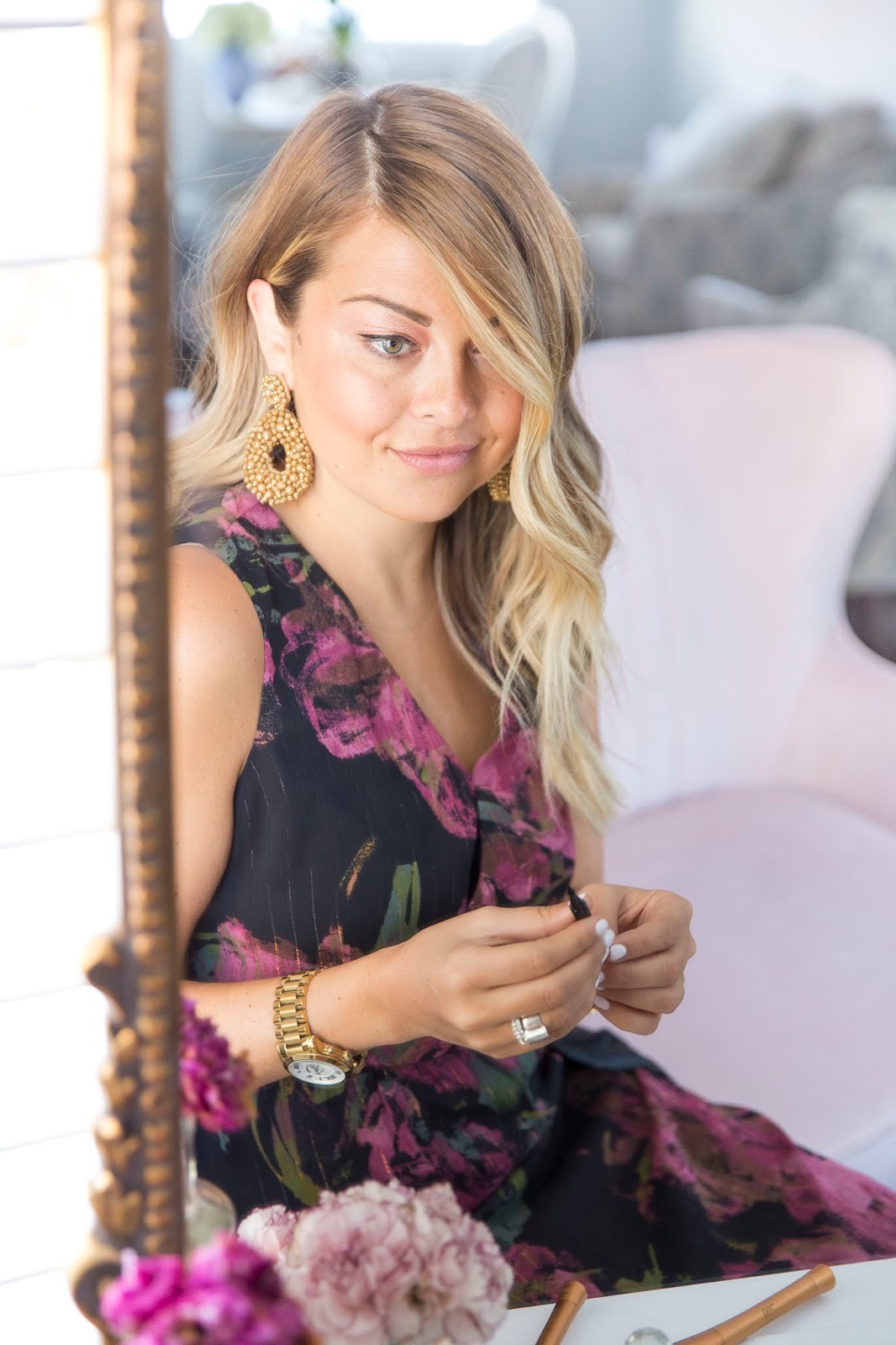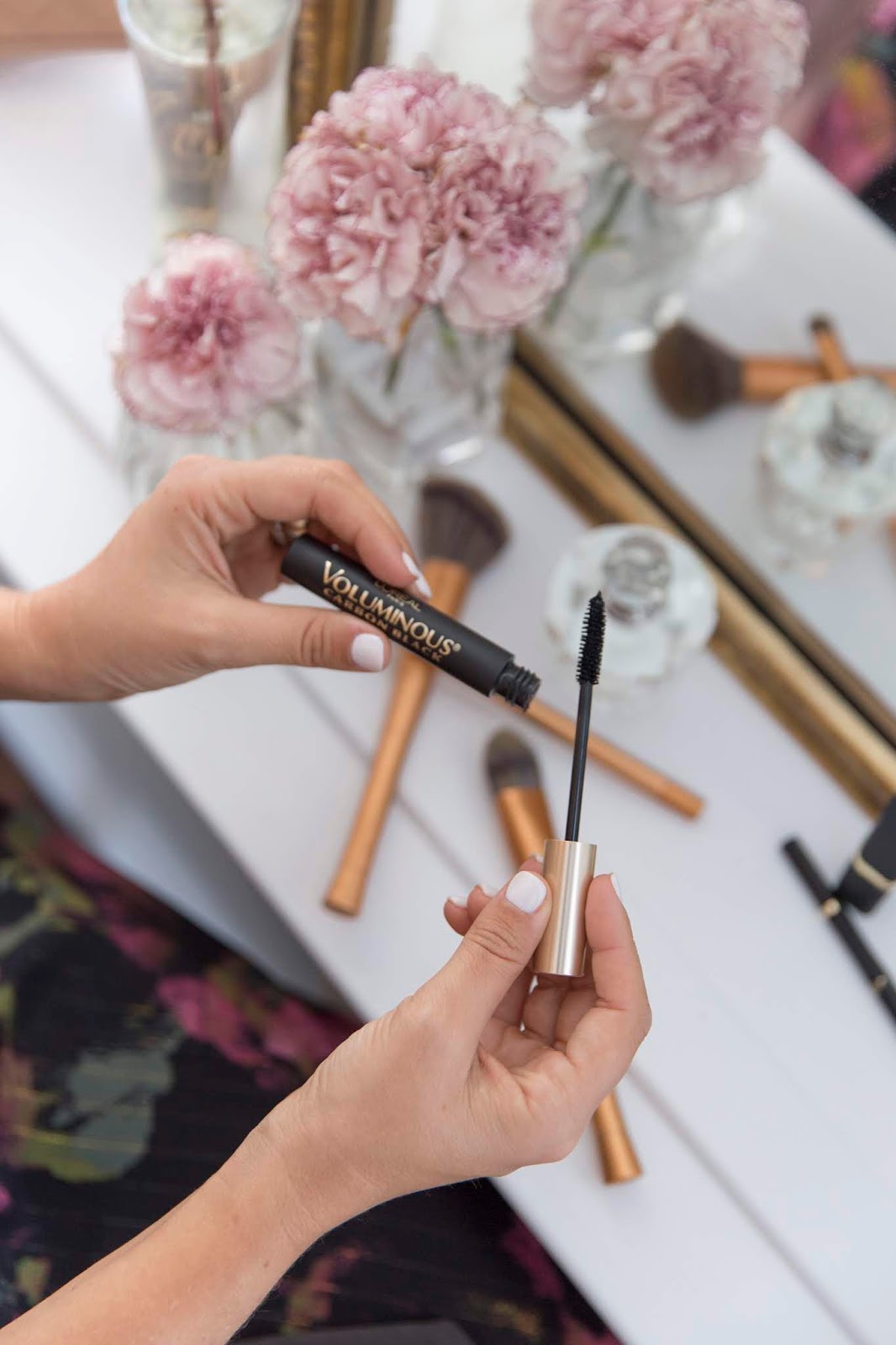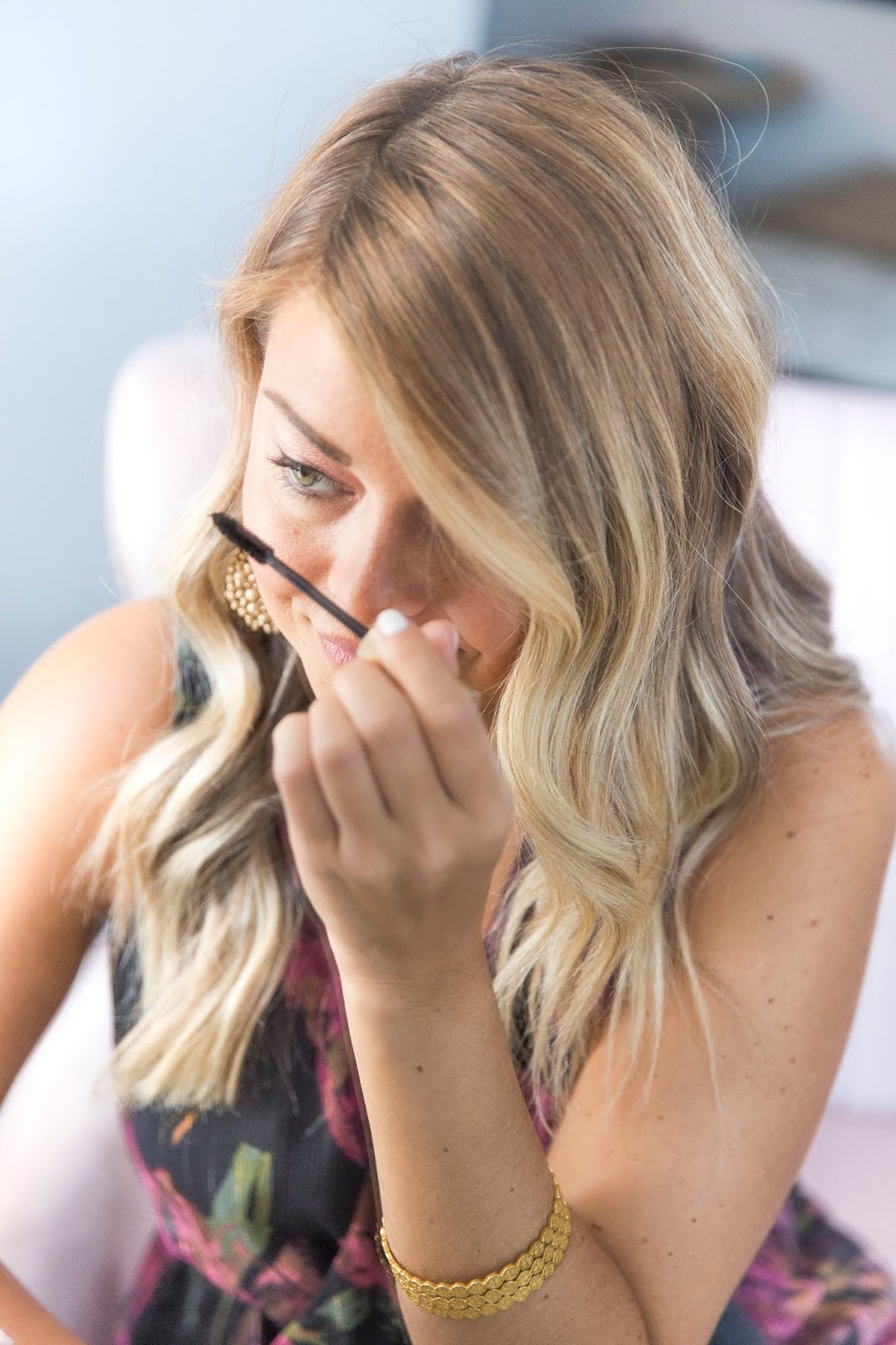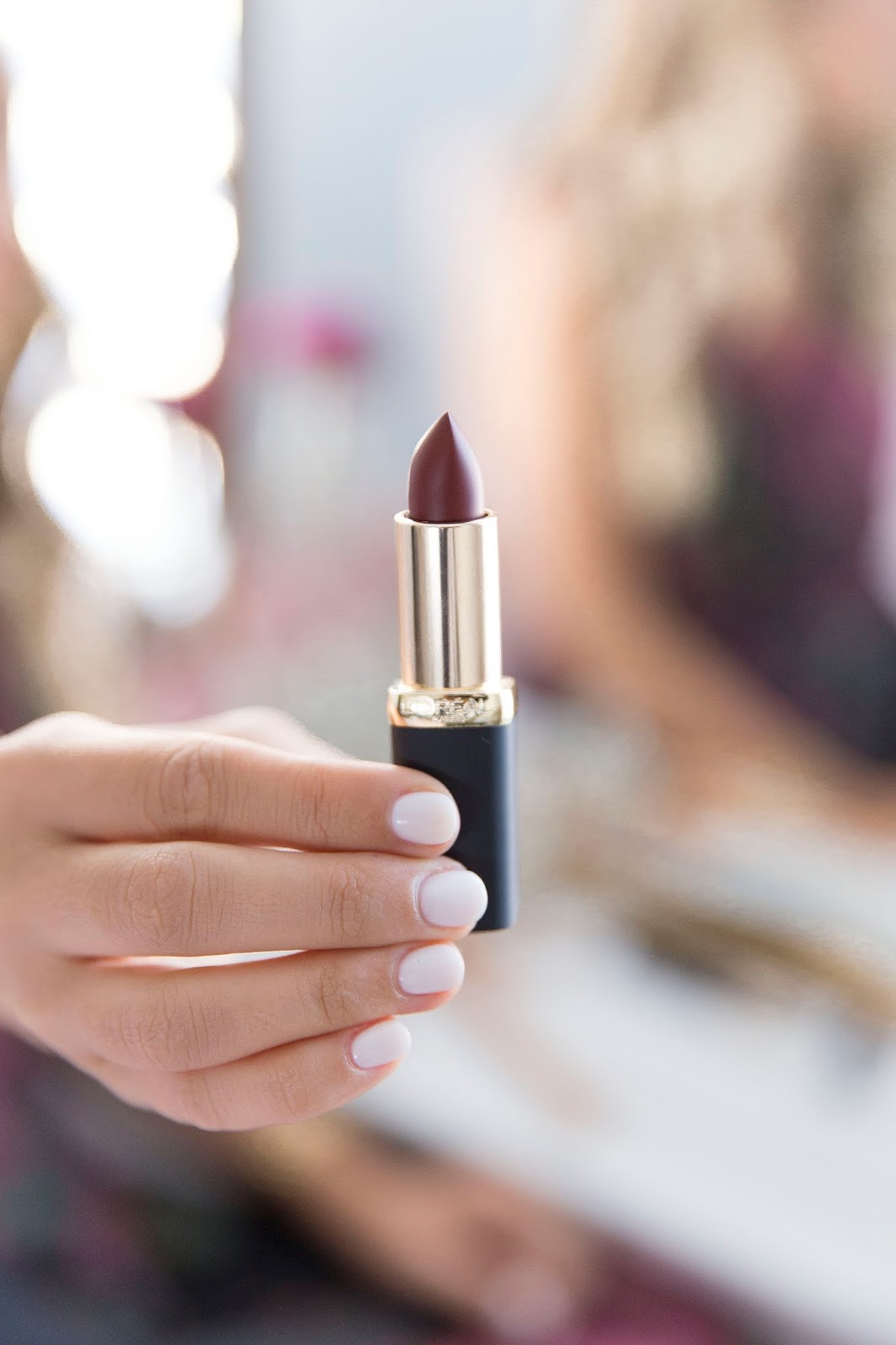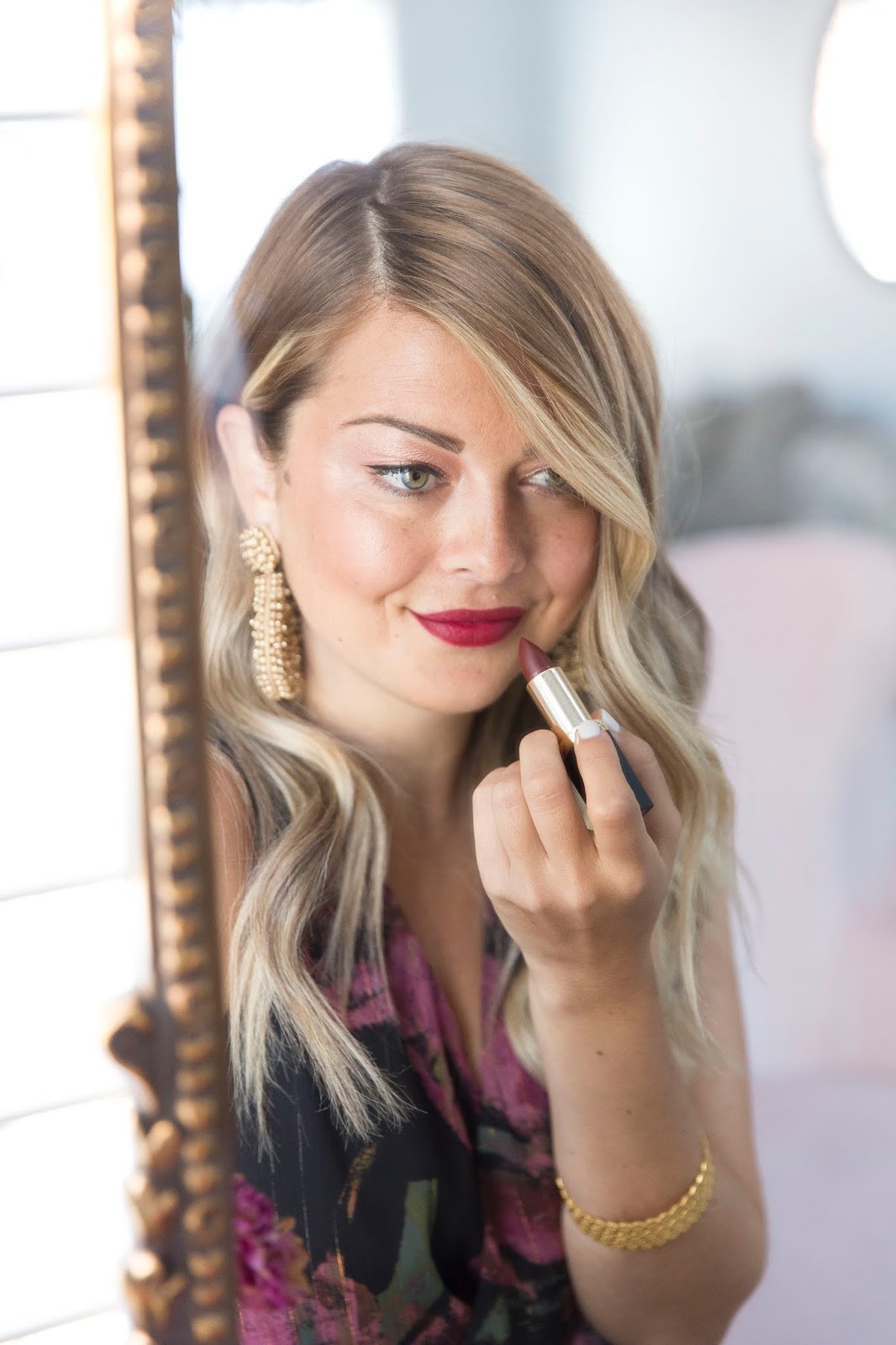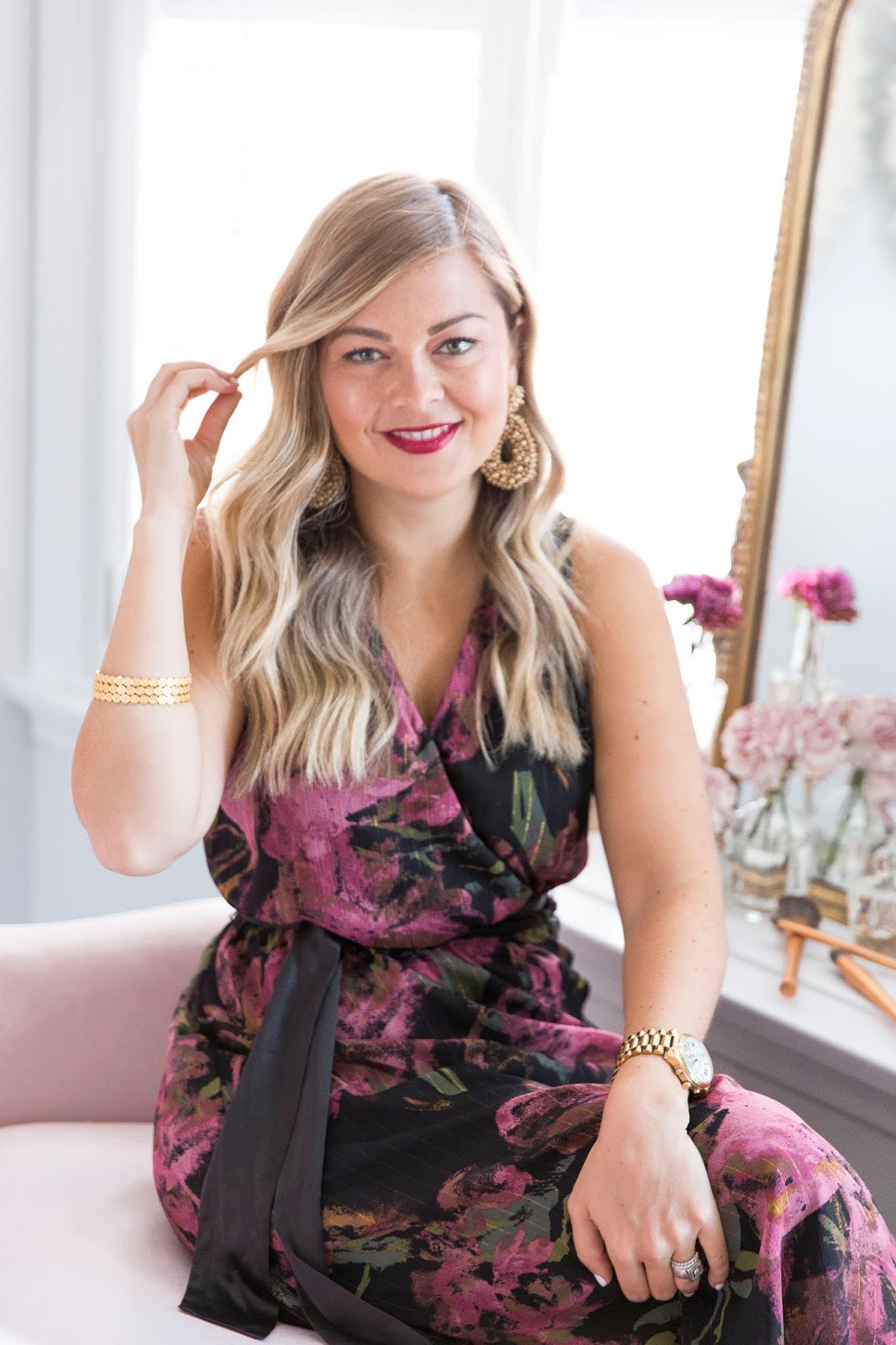 When I've got all the time in the world, there's nothing I love more than getting dolled up for a night on the town. When two amazing brands come together like RW&CO and L'Oreal, you know you're in for a real treat.
I've said it before, and I'll say it again, I'm no makeup expert. I like to keep things super simple and sweet. I find if I over complicate my look, it can end up disastrous and really age me.
Fresh off the plane from Colombia, my glow was the perfect palette to start with. Truthfully, the only thing I have on my skin in this shot is some highlighter brushed on my cheekbones and temples. This allowed for the trio of items from L'Oreal to really pop. A swipe of a neutral shadow was on my base and then I added the Infallible Super Slim Liner in Black for a subtle cat eye. Next was a few coats of the Voluminous Original Mascara in Blackest Black. Last but not least – lipstick! This shade is Doesn't Matt-R and I adore it! It's a darker plum and really popped with neutral eyes.
Whether this dress, others or even this makeup combination is of interest, use code, KRYSTINFREESHIP, till December 15th for free shipping on any purchase.
This post was sponsored by RW&CO. All thoughts and opinions expressed are my own.