Located about 3.5 hours away from Toronto, we knew it was the kind of destination you could tackle in 2-3 days. I will say, the drive getting to Detroit isn't the prettiest – expect empty farm land for most of your drive – but the destination is well worth it.
Many of our friends joked when we mentioned we were going to Detroit. There's a lot of misconceptions about the safety of the area, the economical status or point blank we were asked – 'What are you going to do there?'. Following the economic crisis, the city has pulled itself from the ashes and emitted what I would describe as a Brooklyn vibe (circa 2010-2012, before it became too cool lol). With artists, students and community comrades banding together, the city has a neighbourhood feel to it. Our adoration for the city grew with each mural wall we spotted, amazing meal after the next or brewery we hit on our list. If you're looking for a city that offers art, cuisine, shopping, sightseeing and can be tackled in 2-3 days, then Detroit is your kind of destination.
We drove to the city from Toronto and relied on our car for most of the weekend. The temperatures were unbearable and walking wasn't much of an option. A lot of locations are quite spread out amongst the grid so I'd suggest Uber, taking a car or relying on the bike or Scooter program that is being piloted in the city.
On our list but never made it: Dime Store, Wright & Company, Rose's Fine Foods,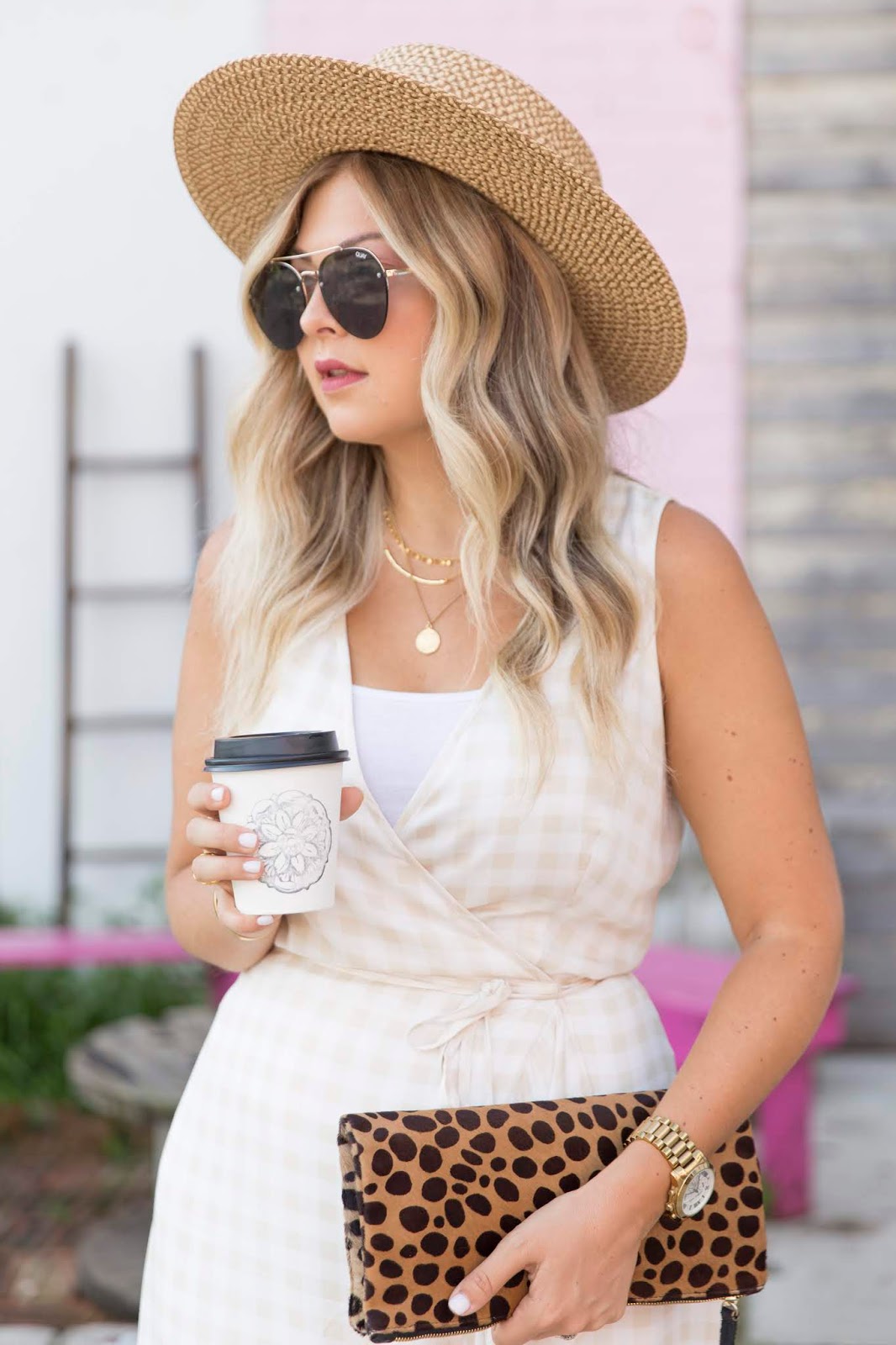 Find outfit details here.
Corktown: Stroll around Corktown for up and coming breweries, coffee shops and gawk at the abandoned buildings in the area. It's crazy to see the gentrification that's happening in this area one storefront at a time.
RiverWalk: Walking alongside the water was so picturesque on a sunny day. You can see Windsor from across the way and shockingly the water looks almost Caribbean blue on a sunny day.
Midtown: Another fun pocket to stroll around in, Midtown featured the Shinola headquarters, Jack White's Record Label, breweries and cute local boutiques.
Z Garage: Keep an eye out for this multi-level parking garage in the city's core. It doubles as an art installation and each level boasts a different colour scheme. Climb or ride to the top for my favourite colour combo and score a great view of the city.