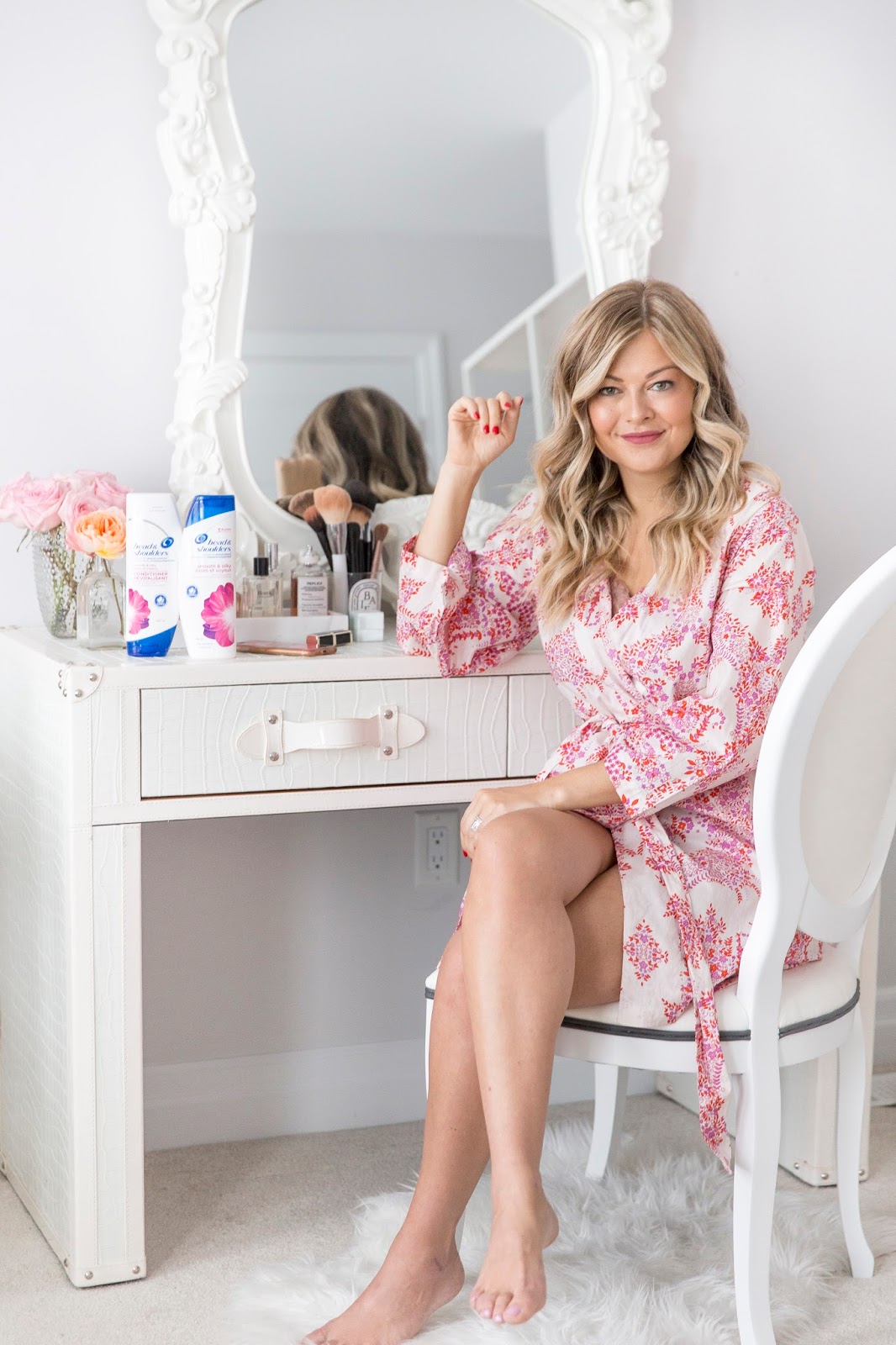 Maybe it's the fact that we've been married for almost a decade but I've found myself quite nostalgic as of late. I find myself asking Adam questions about our first date, our first kiss or details about how he proposed since it seems surreal some of those moments happened up to 13 years ago. One my favourite stories is hearing him tell me how much he always liked my hair. He used to joke he'd never seen a girl change her hair as often as mine (highlights, bleached blonde, extreme lowlights, dark red, bangs!) and always make remarks that I kept him guessing.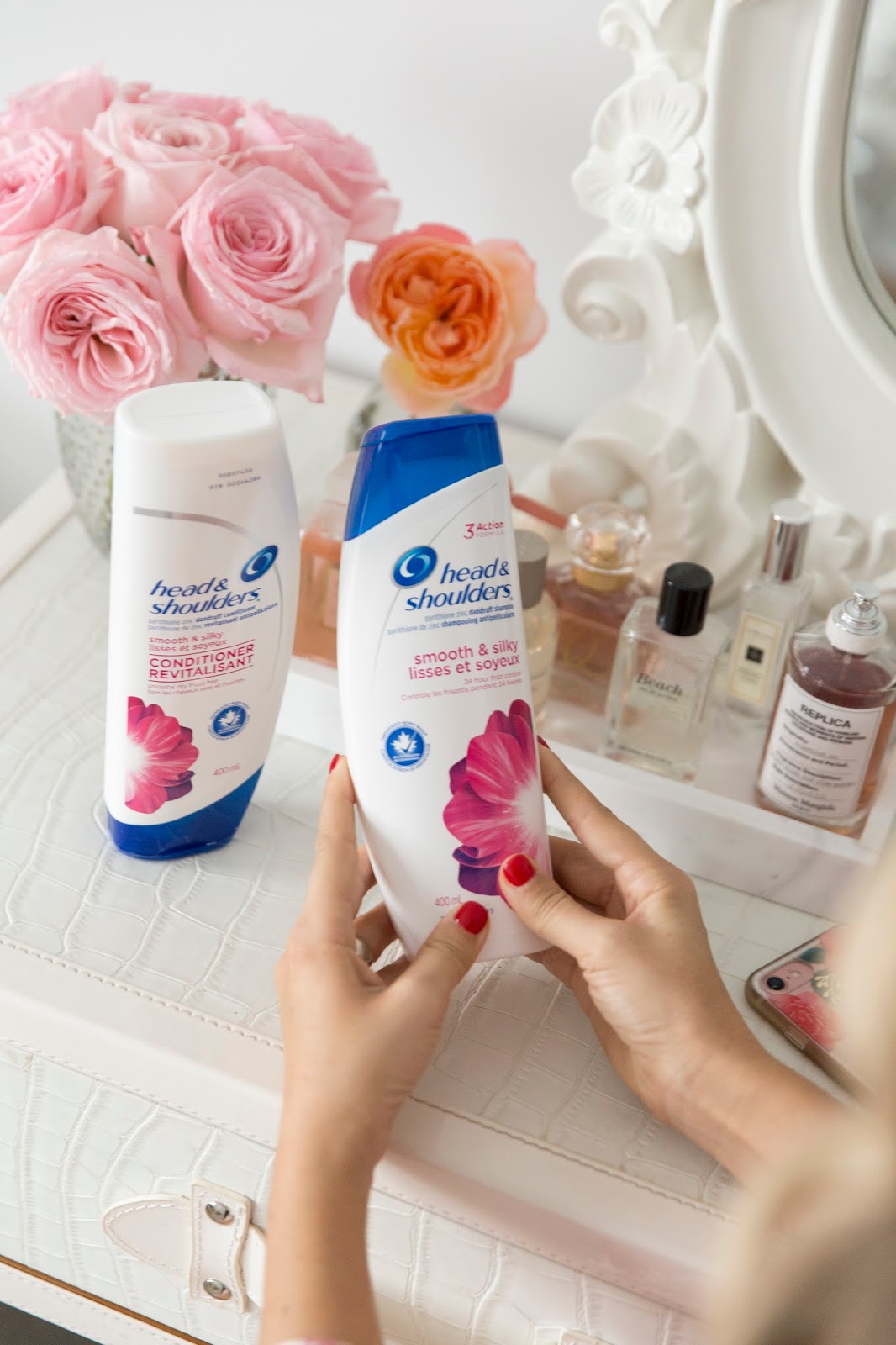 Fast forward ten years and I must admit, my hair evolution has definitely slowed down from my late teens, early 20s. I can find myself staring at Pinterest board options for days before asking for a few additional highlights at the salon. One thing that hasn't changed about me is my resolve to make sure my hair is always at its healthiest. Whether it's coconut oil masks to avoiding heat damage, I'll do just about anything to keep my locks looking fresh and healthy.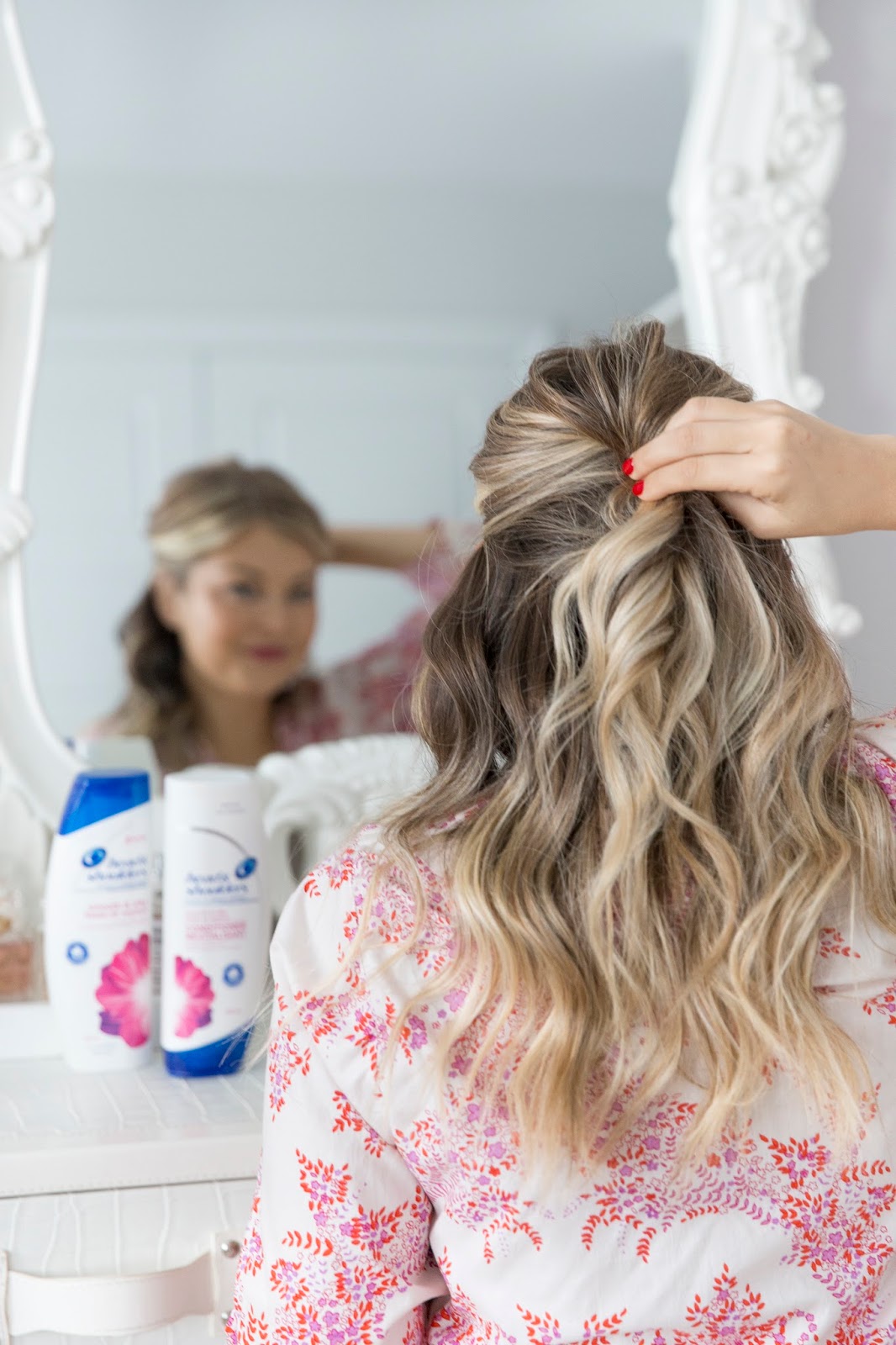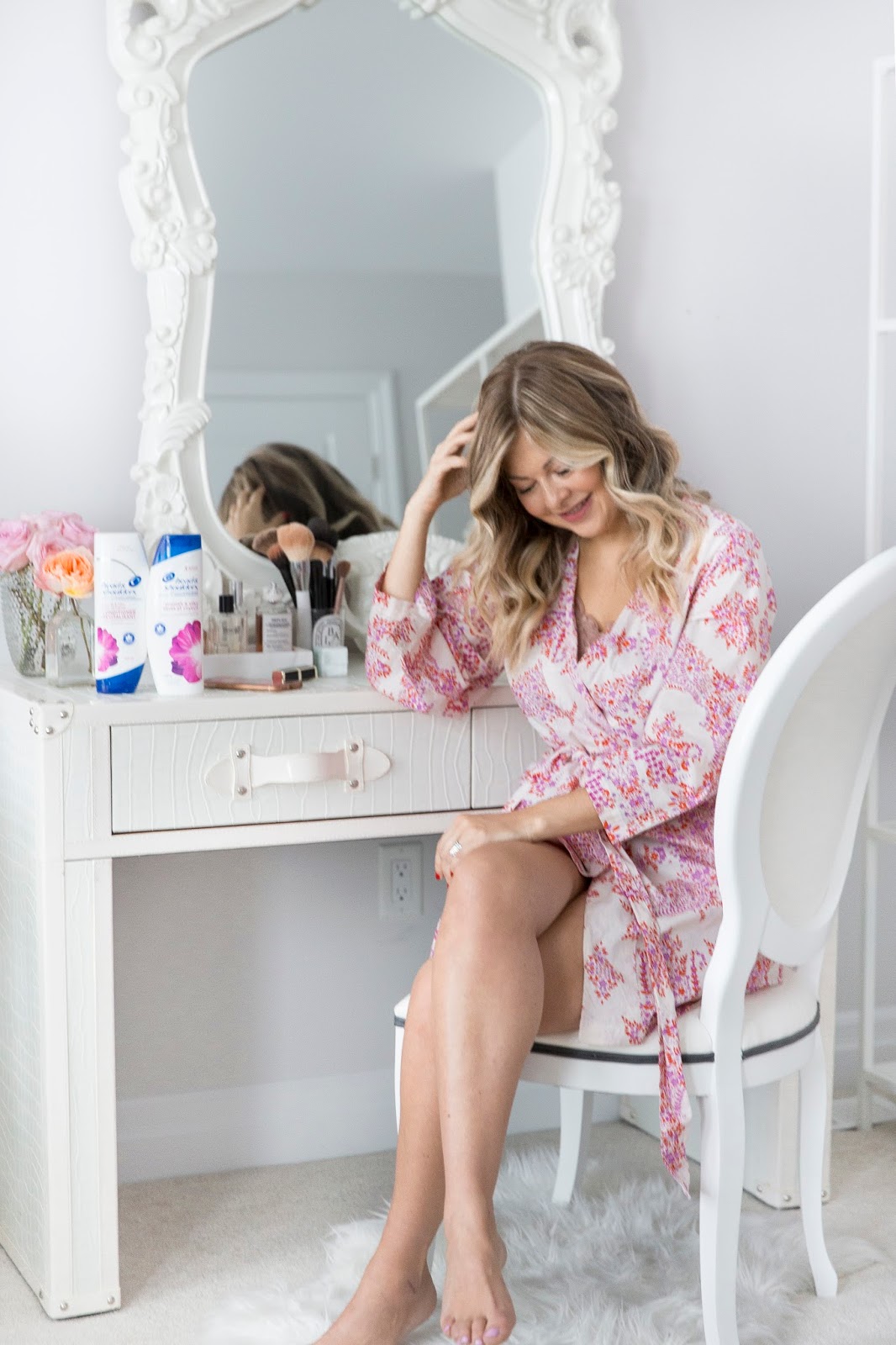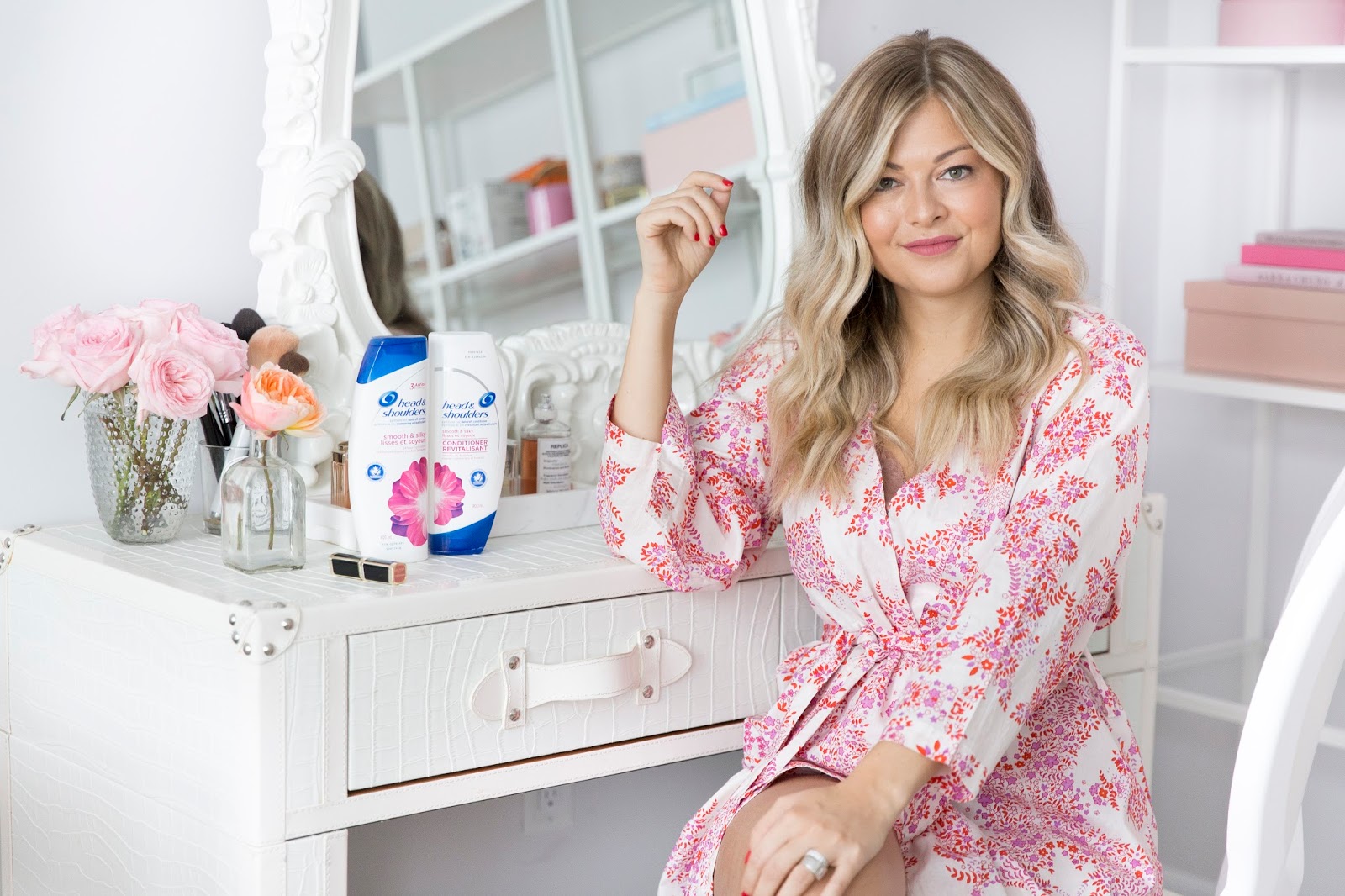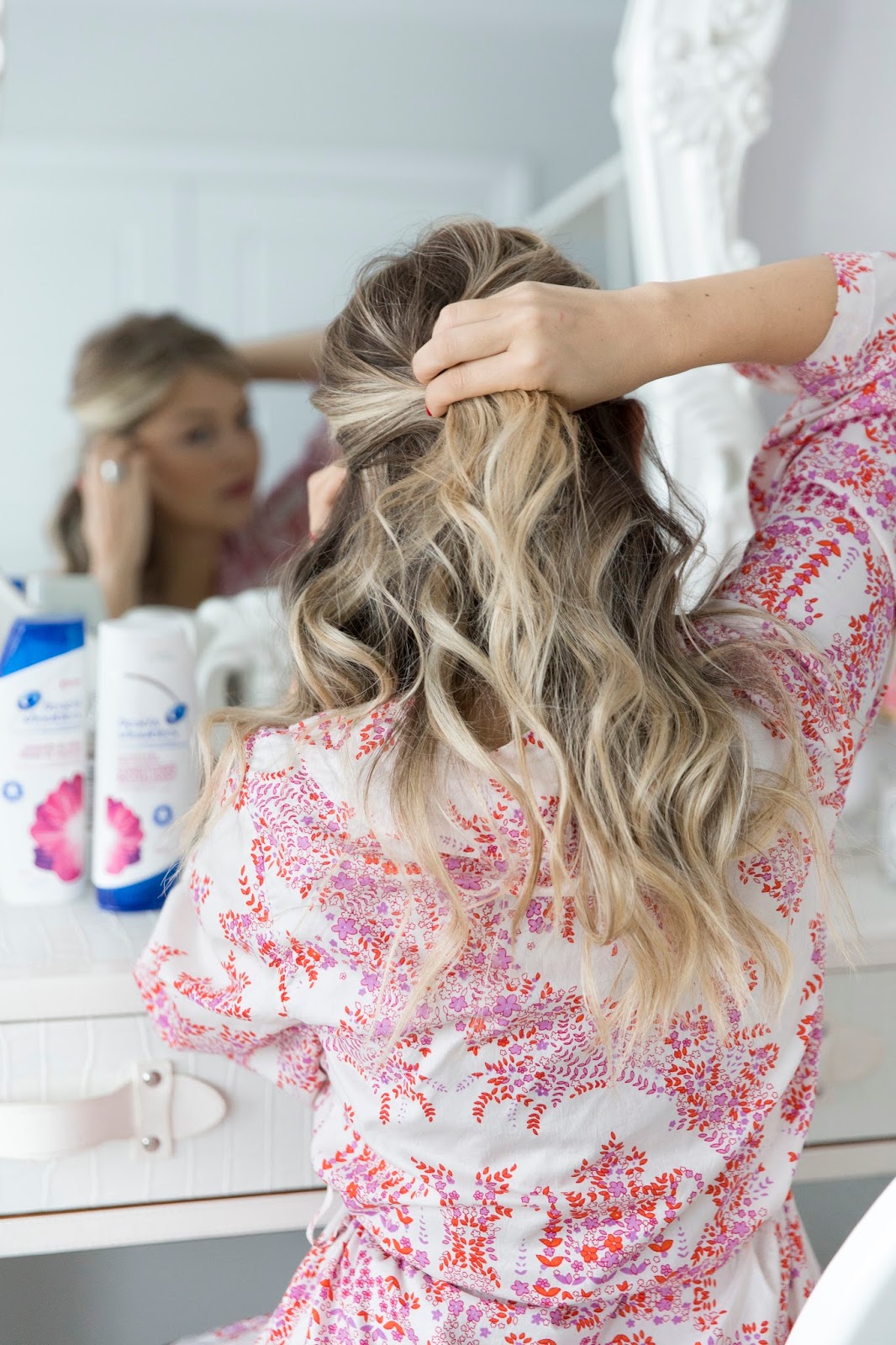 A secret weapon for me is the Head & Shoulders Smooth & Silky shampoo and conditioner collection. Not only does the product gently and thoroughly cleanse my hair, but it also helps lock in moisture, which can be a struggle when winter has been as brutal as this past season! I used to be guilty of believing the product was strictly for dandruff, but I love incorporating the duo into my hair regimen for overall scalp health. It was once explained to me that by taking care of the root of the hair, you're essentially protecting the rest of your long, luscious locks – so why not start at the source?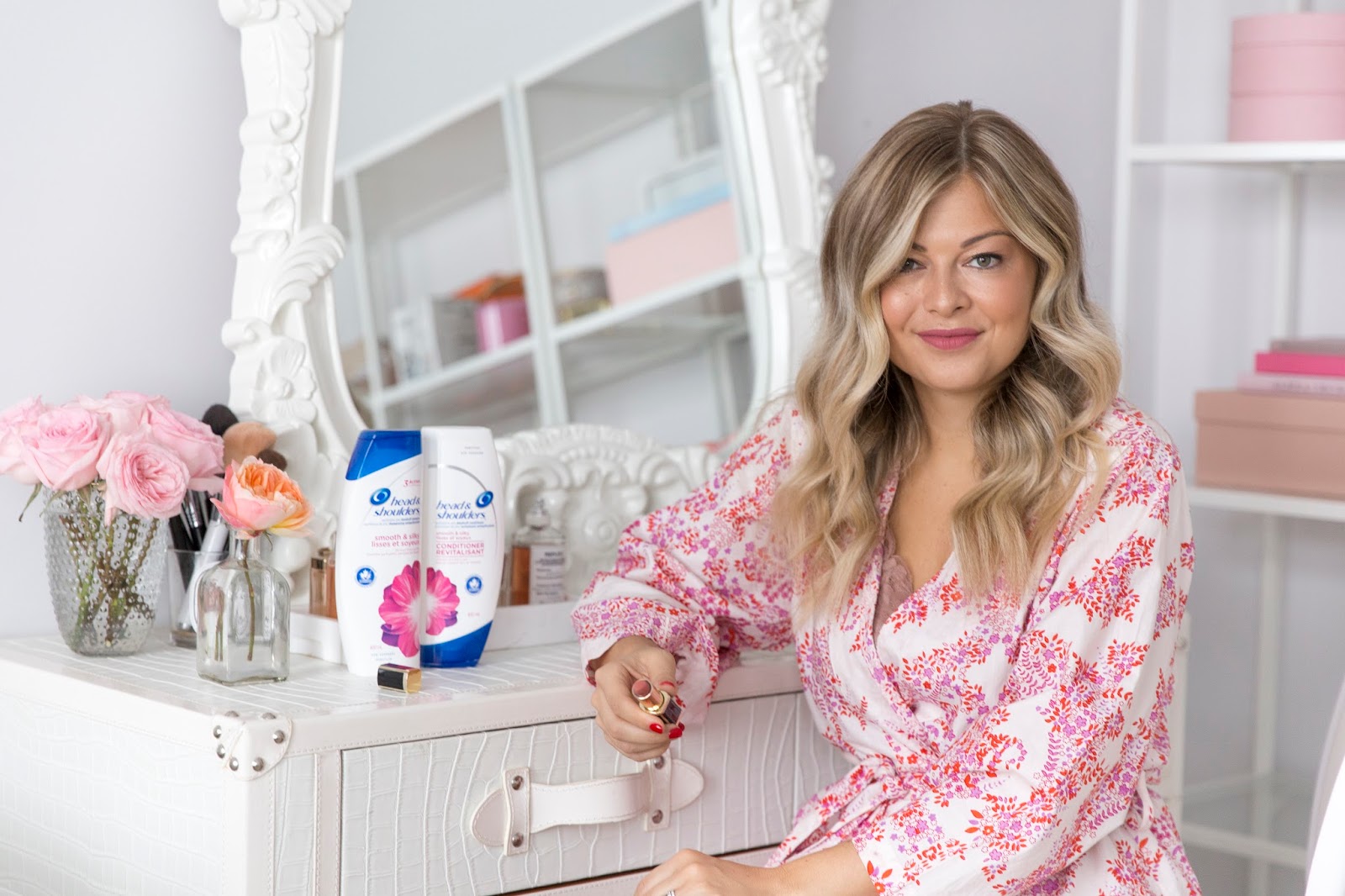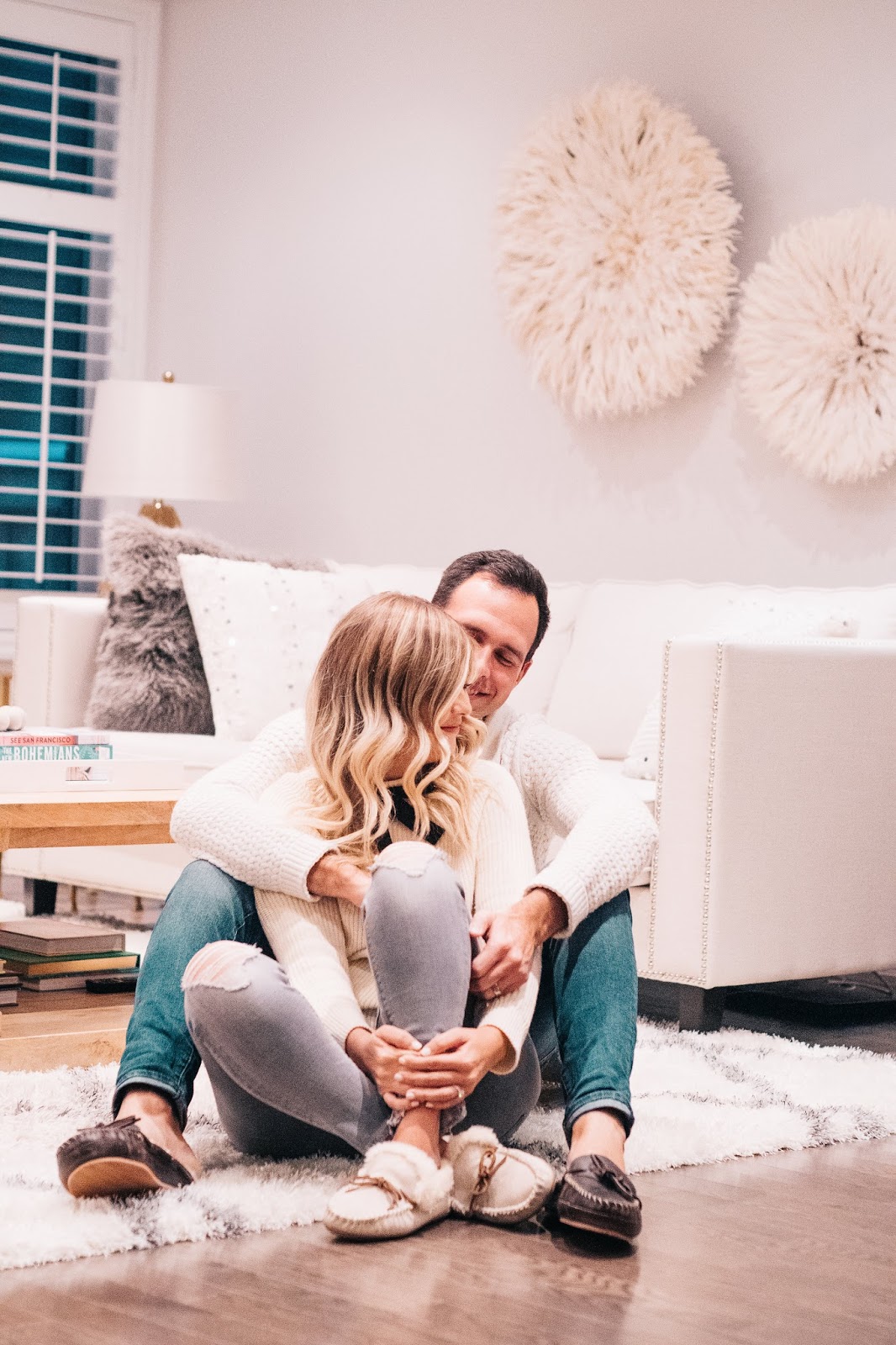 Photography: Ugo Photography
So I may not be opting for any daring reds anytime soon when it comes to my hair but as long as I'm living life a foot under this guy, maintaining and encouraging healthy locks will continue to be a priority for me.

Thanks to Head and Shoulders for sponsoring this post. All thoughts and opinions expressed are my own.