Playing Tourist in the City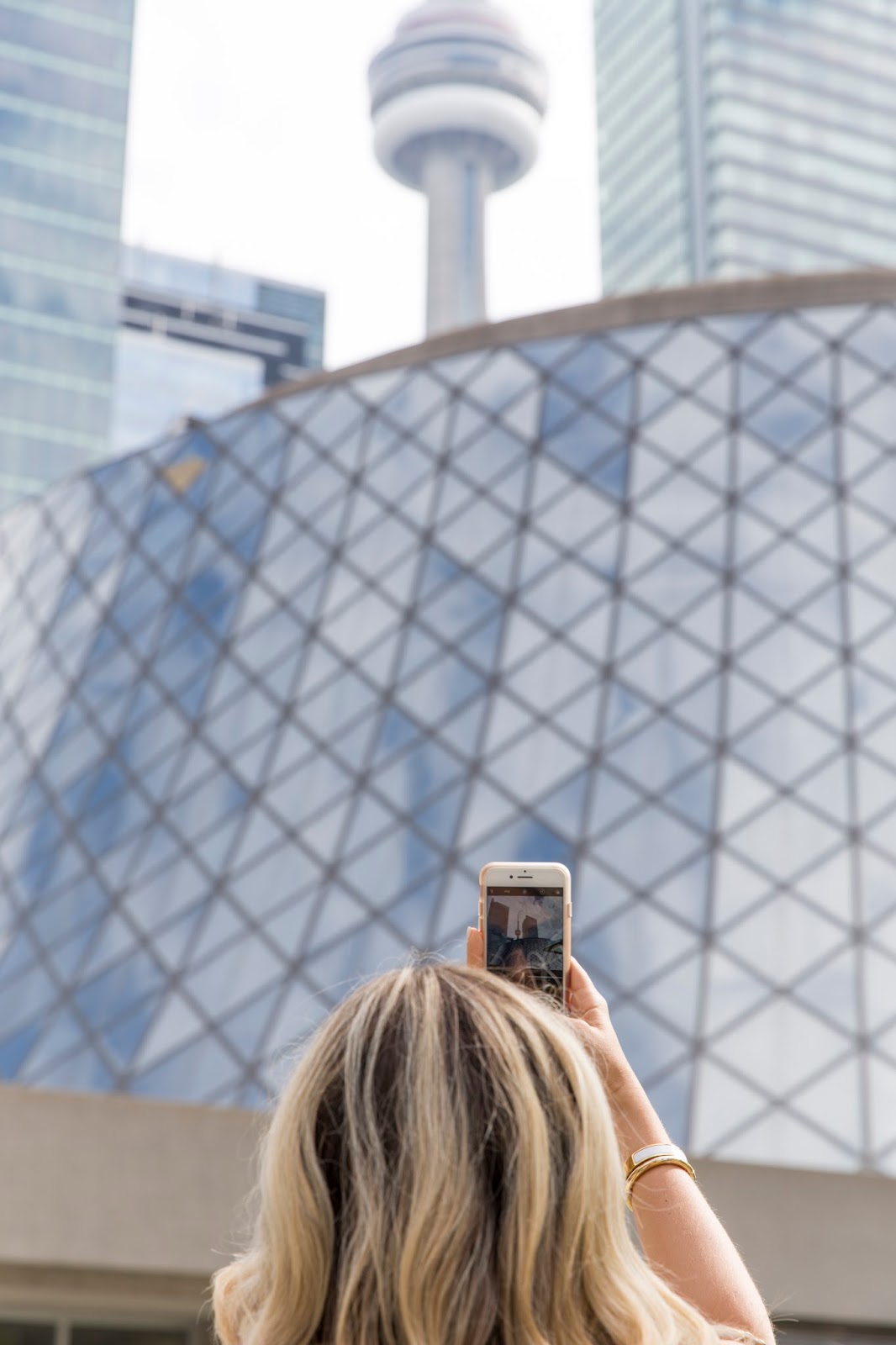 While Adam and I only live about 25 minutes outside the city, finding the time to get into Toronto to try a new restaurant, see a new art exhibit or just stroll around our favourite neighborhoods is often overlooked. It's so easy to get consumed in your life in the suburbs or find reasons not to fight the traffic to get into the city.
Last month, Marriott invited us to play tourist in our city and extended us the opportunity to reconnect with the city we call home. We'd never stayed at the
Ritz-Carlton
in the city before so we thought it might be nice to get acquainted with the property and the Entertainment District in the city.
True to brand, the lobby at the Ritz-Carlton is ever so grand and of course – always filled with fresh flowers. With a fabulous Peruvian inspired cocktail bar, TOCA – their amazing Italian restaurant – and Deq bar, their food and libations options alone make you question if it's worth it to leave the property.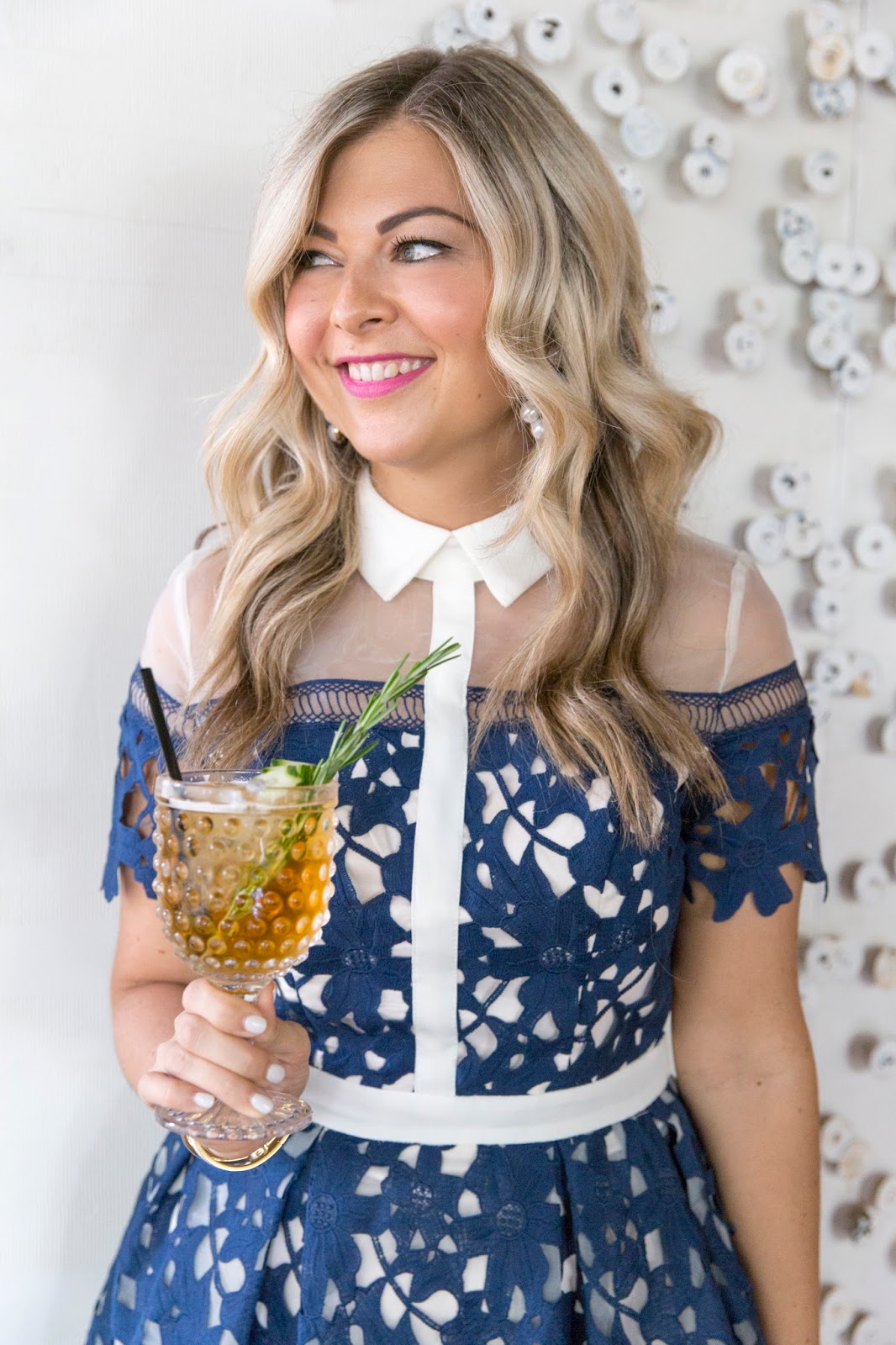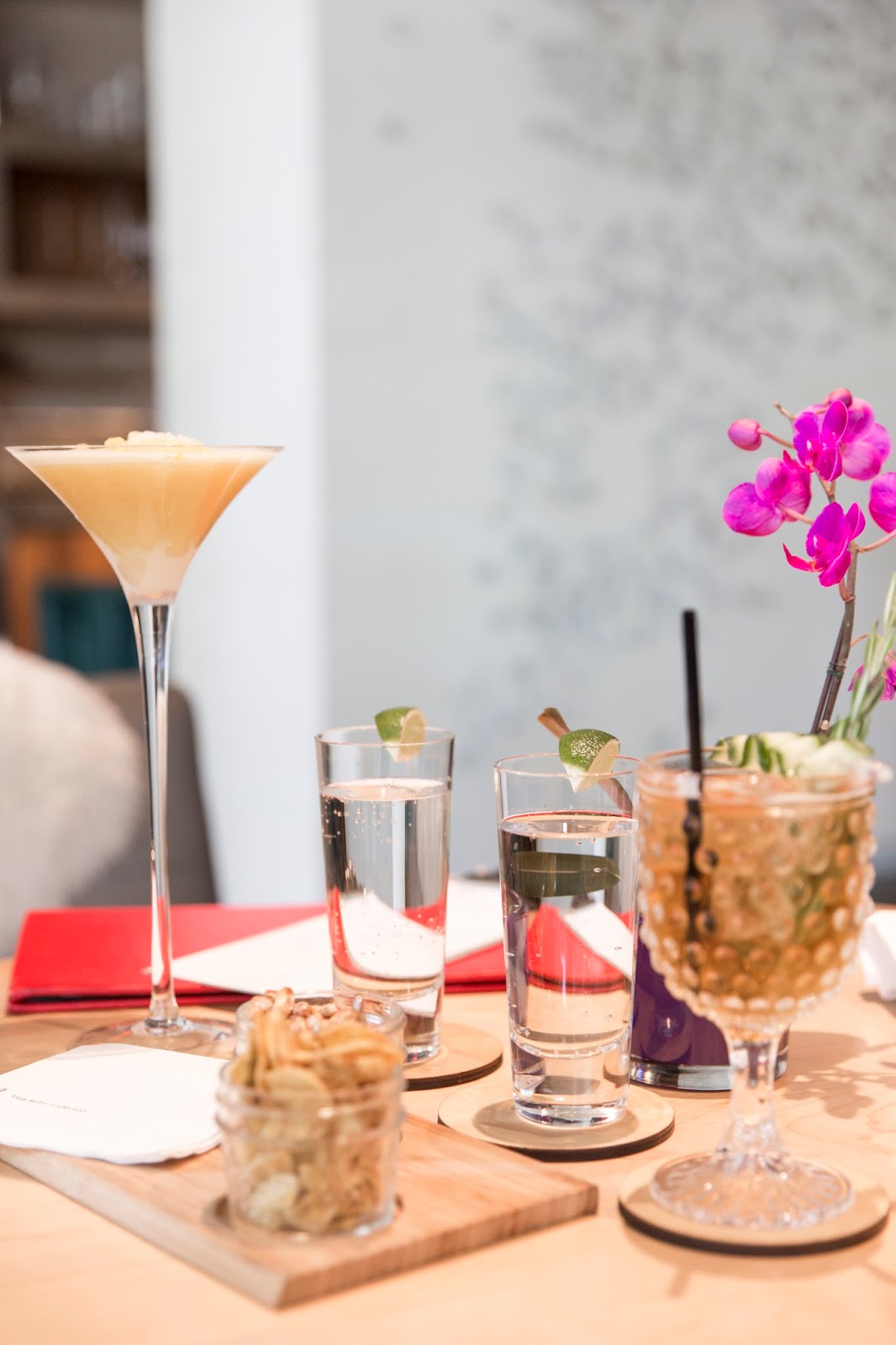 Drinks at the Ritz-Carlton Bar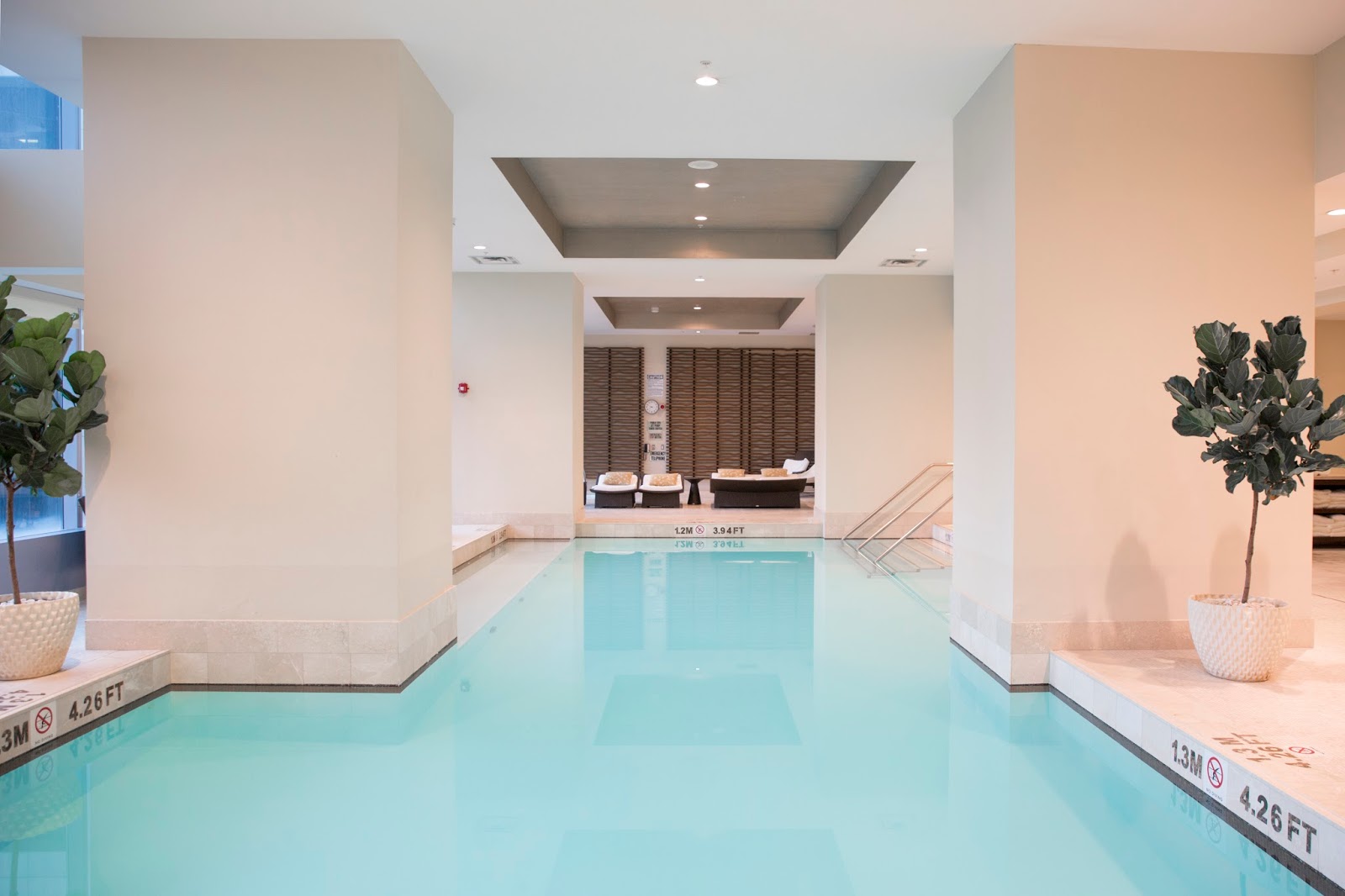 The Clarins spa at The Ritz-Carlton is a must do!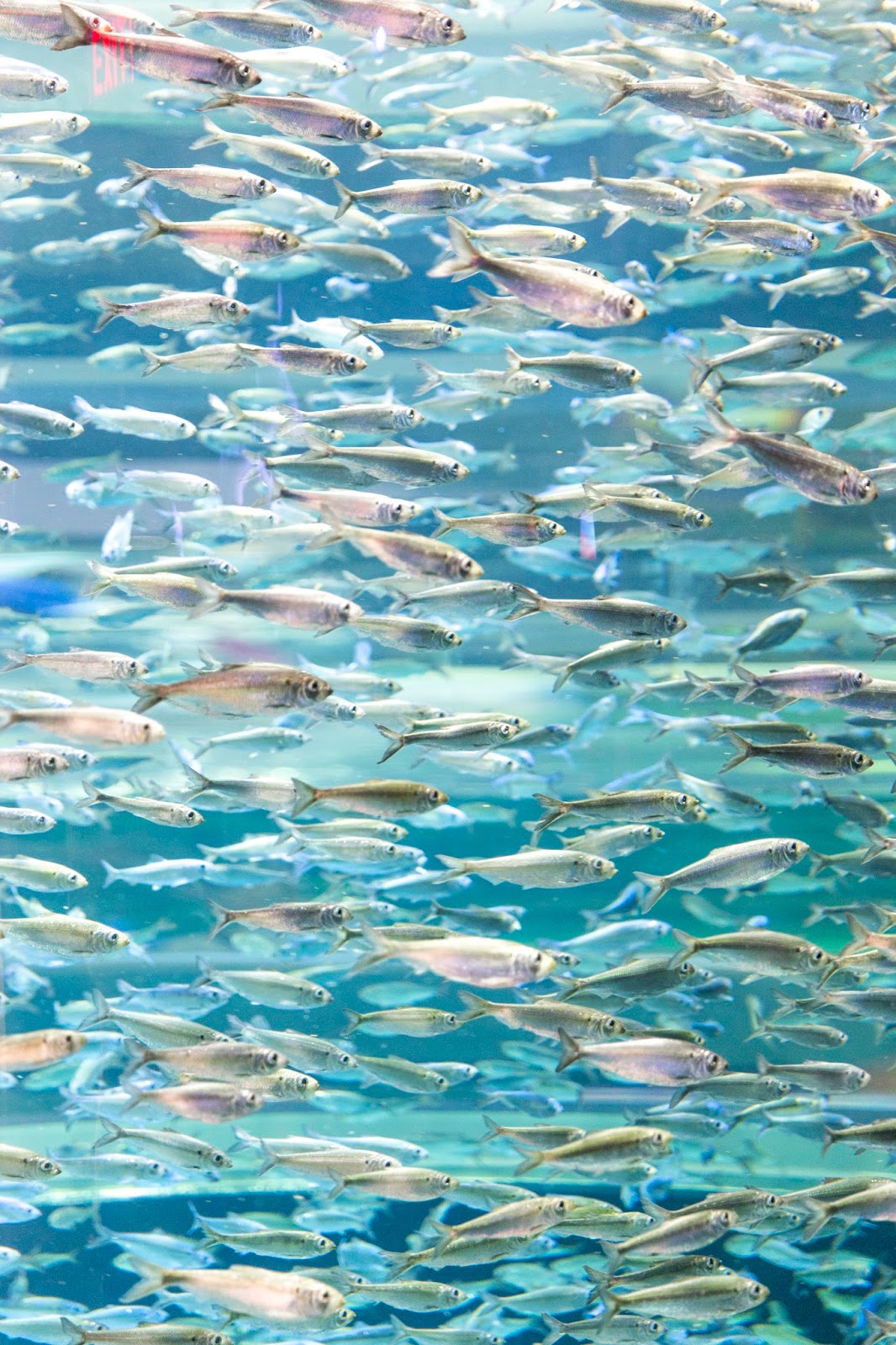 Alas, with Canada ringing in its 150
th

anniversary this year, we were lucky enough to receive a Media Pass that
granted us access to some of the city's infamous landmarks. Some of our
favourites from the list include
Ripley's Aquarium
,
Casa Loma
, the
CN tower
and
the
ROM
. Adam had never been to the aquarium so we walked on over (it's only a
few blocks away from the hotel) to catch a glimpse of the sharks, sea turtles
and of course – the jellyfish.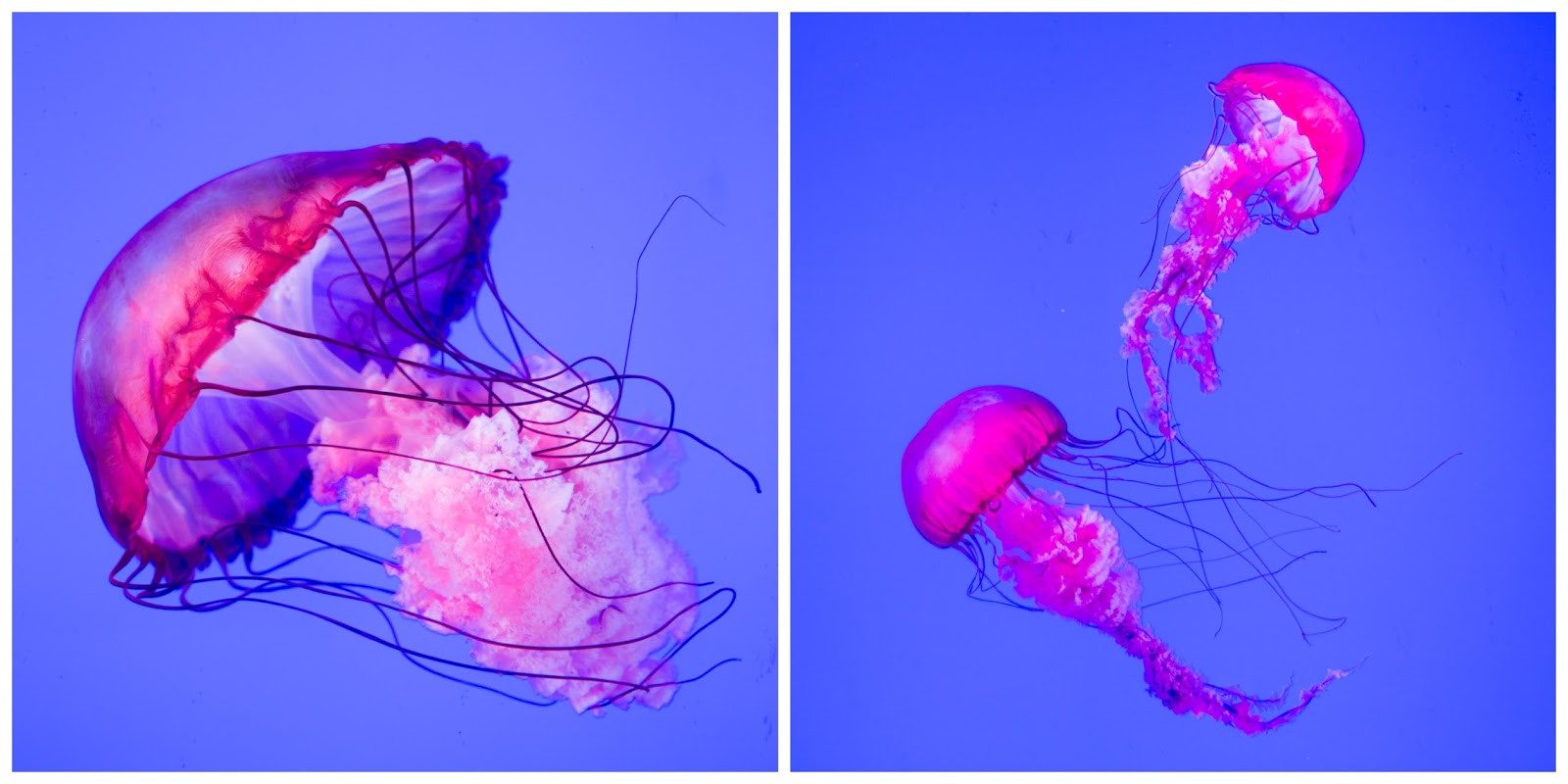 That afternoon we hung out around the King West area dropping into one of my favourite spots for coffee (and a mani if you have the time!) at Her Majesty's Pleasure. The cocktails are also worth a visit! Other coffee/bakery spots we love in the city are Bobbette & Belle, Dineen Coffee, Bake Shoppe and Hailed Coffee.
After a relaxing walk around the city, we headed back to our hotel and had the pleasure of dining at Toca – an amazing Italian restaurant at the Ritz-Carlton. But more to come on that later! For those who have asked in the past, some of our go-to dinner spots in Toronto are Mamaka's Taverna, Lee, Luckee, Patois (currently being rebuilt), Buca, BarIsabel, Parts & Labour and Cava.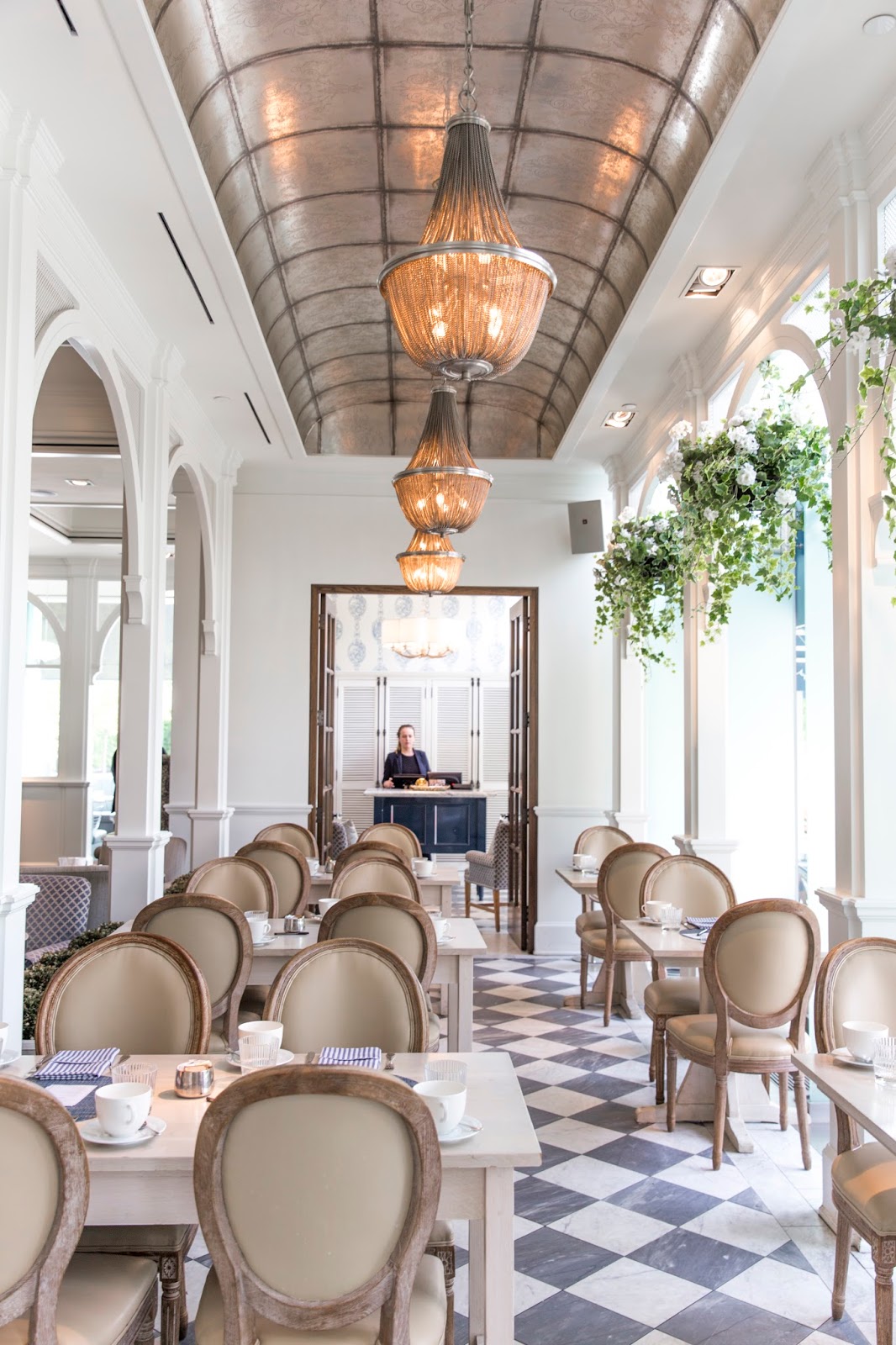 Well rested from an awesome sleep, we headed out Sunday morning to perhaps the most darling restaurant in Toronto: Colette. Nothing beats their Sunday brunch set up which boasts rows of scrumptious French inspired fare and an awesome cappuccino! A must do if you're headed to the city and be sure to consider School, Mildred's Temple Kitchen, LaSociete, Lisa Marie, Saving Grace and Rose and Sons. A little different than the brunch, but I also highly recommend tea and scones at Kitten & The Bear.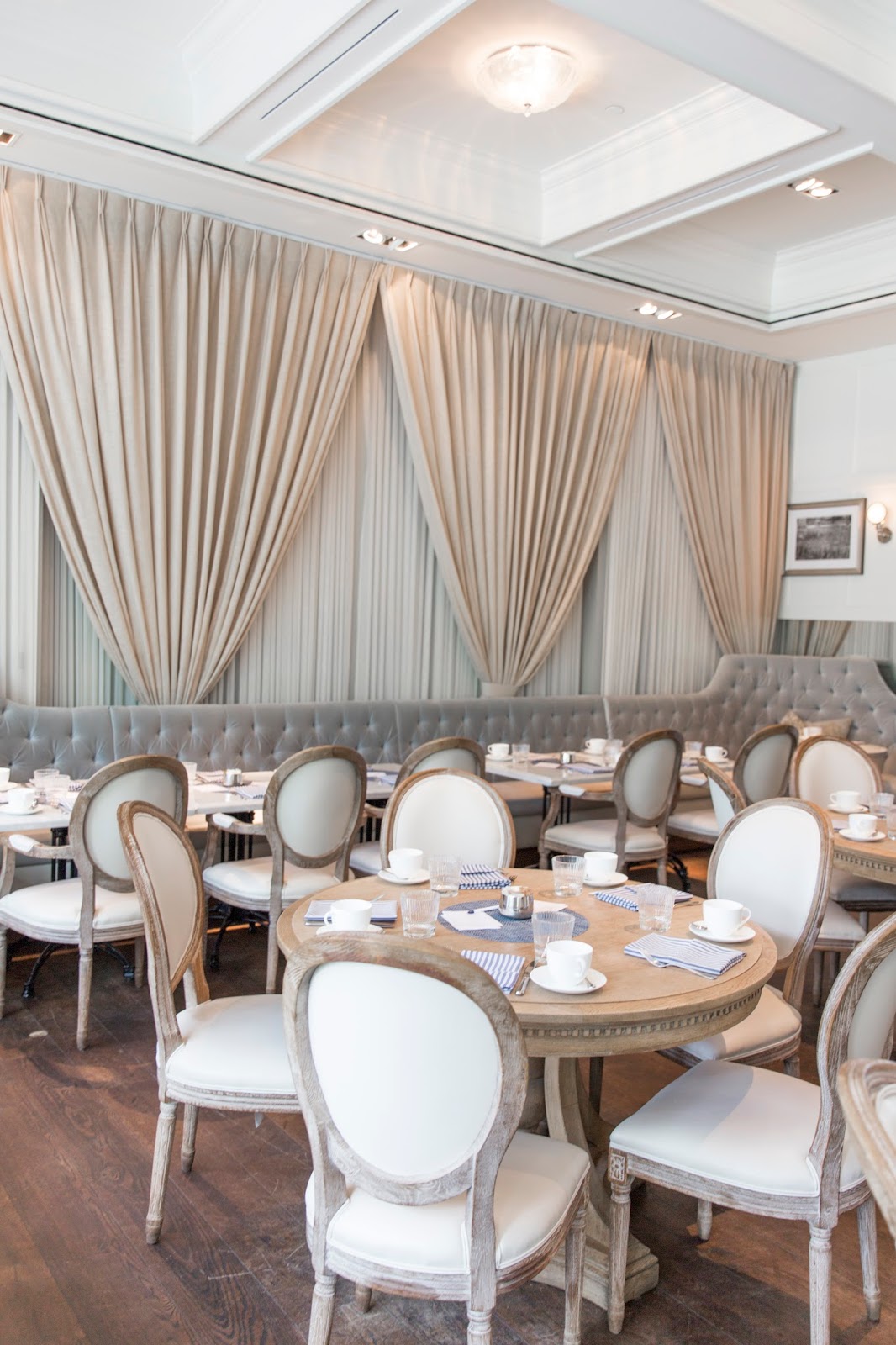 Brunch at Colette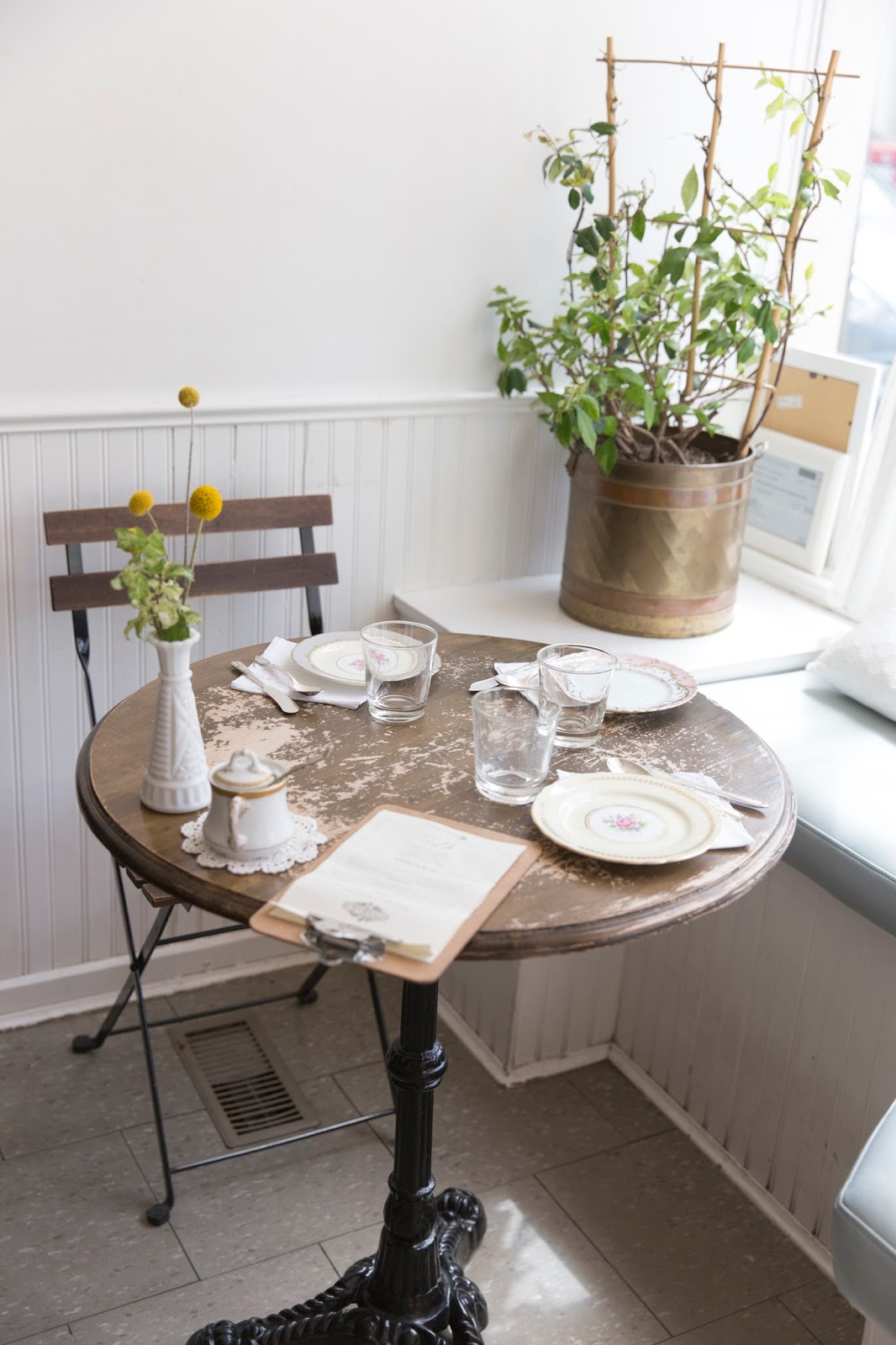 Scones and tea at Kitten & The Bear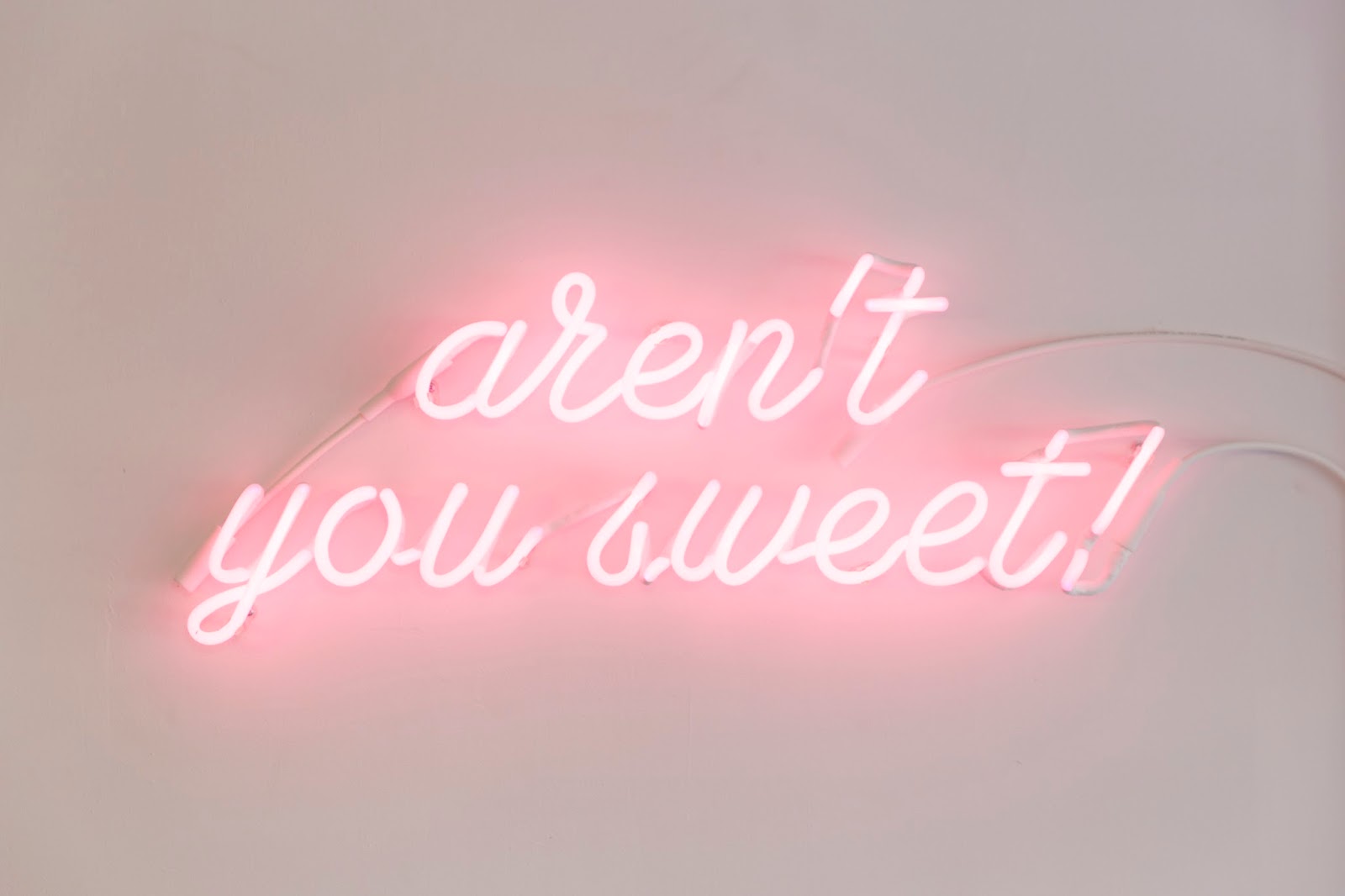 A beautiful Sunday in the city calls for neighborhood city strolls. We always love wandering around Kensington Market and stumbled upon Sweet Hart vegan bakery – so tasty! If you find yourself in that neighborhood, be sure to visit Grey Gardens restaurant for a glass of rose!
We often forget how big the city really is and tackling all of this in a weekend is certainly near impossible but it's definitely a reminder even for us to head back from time to time to experience the city like a tourist.
If you could play tourist in any Canadian city – what would it be? You may just get that chance. Marriott has announced their Epic Canada Adventure offering five lucky winners a chance to experience an 'epic' trip to swoon-worthy Canadian destinations. Each prize pack includes a trip for two including airfare, one hotel room, airfare and spending money – woo hoo! The contest closes July 24th so be sure to get online and entertoday! I'd also love to know where you'd like to visit!
And if you have any other questions or tips for visiting the city, feel free to let me know!
This post was created in partnership with Marriott.