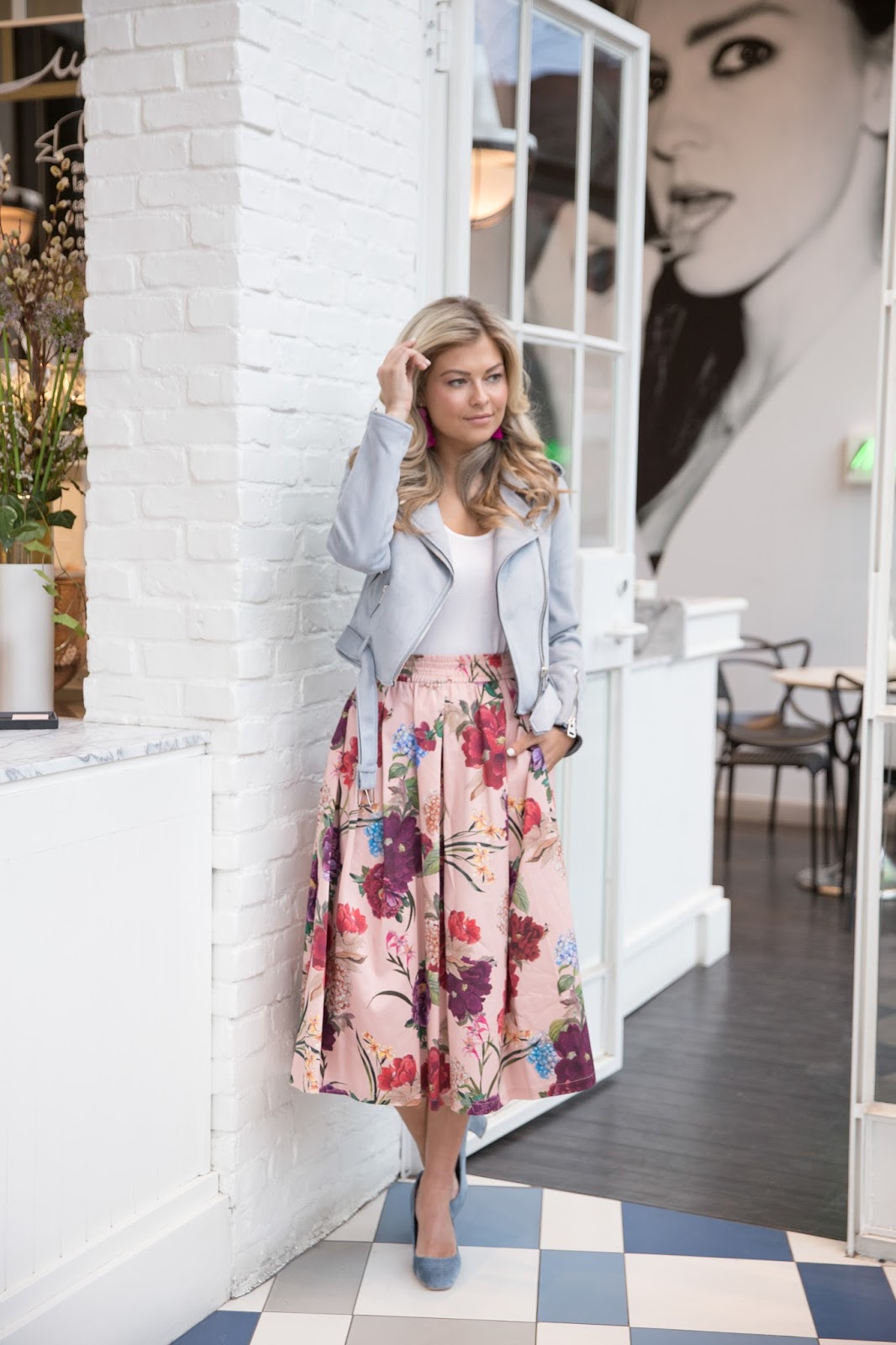 Hair snob. I can definitely call myself a self-proclaimed hair snob. Whether it's my hairspray, texturing spray or even my shampoo and conditioner, I've professed for years that if it doesn't come from a salon, it's not meant for me. I was about to meet my match.
A few weeks back, I was invited to an event at a local salon to test out a new shampoo. The catch? We wouldn't find out until our wash and blow dry was complete what the brand was.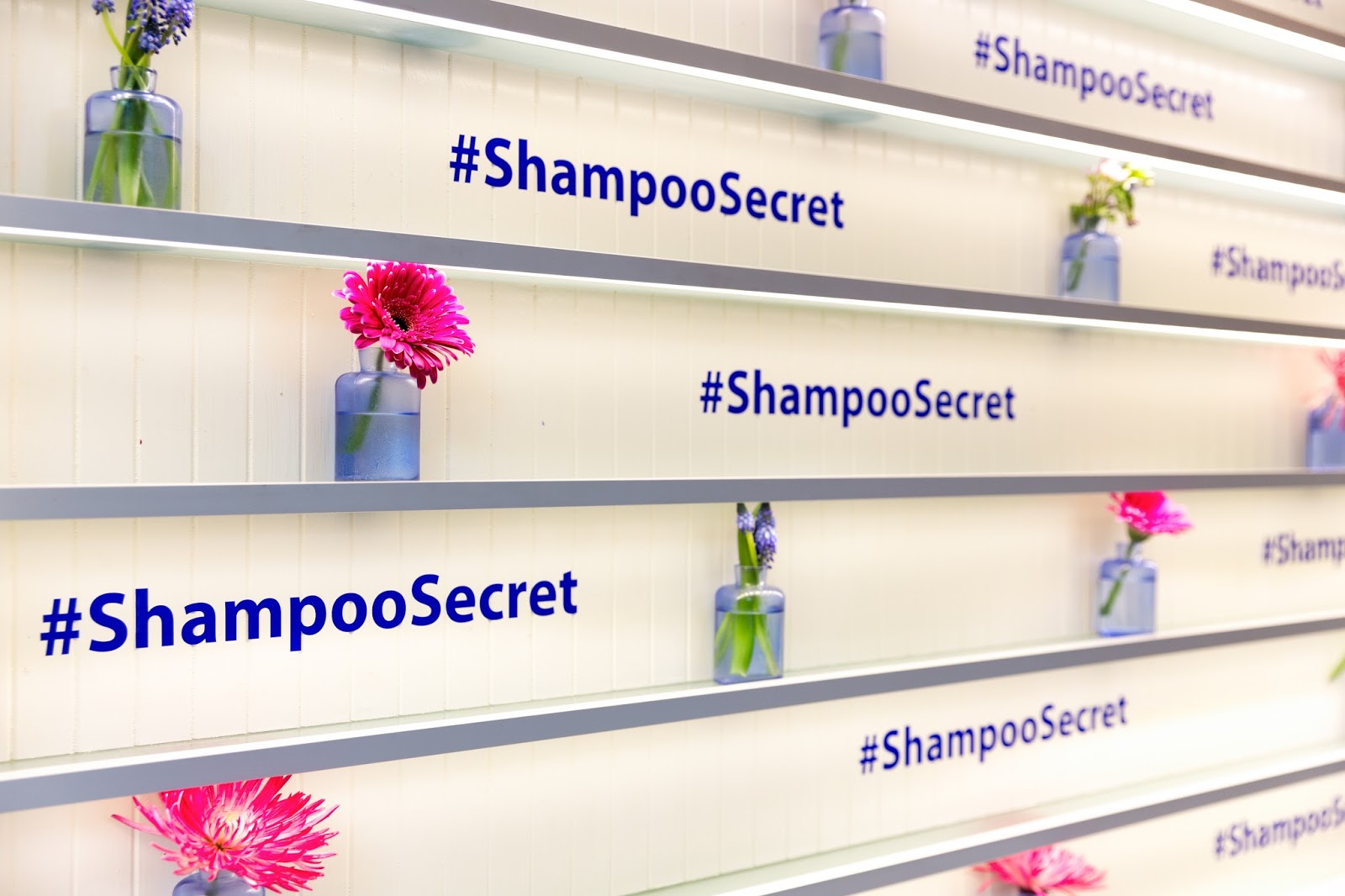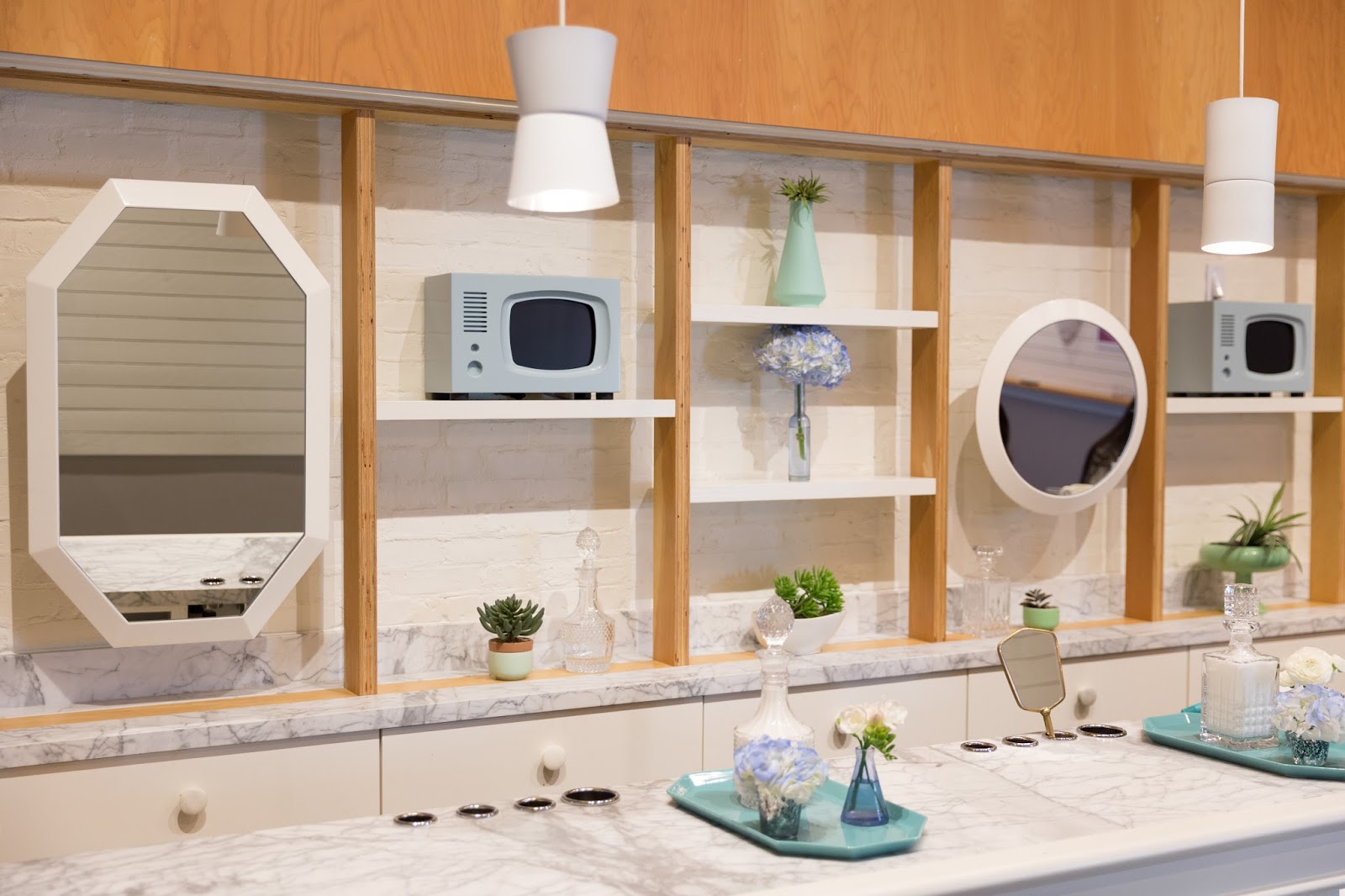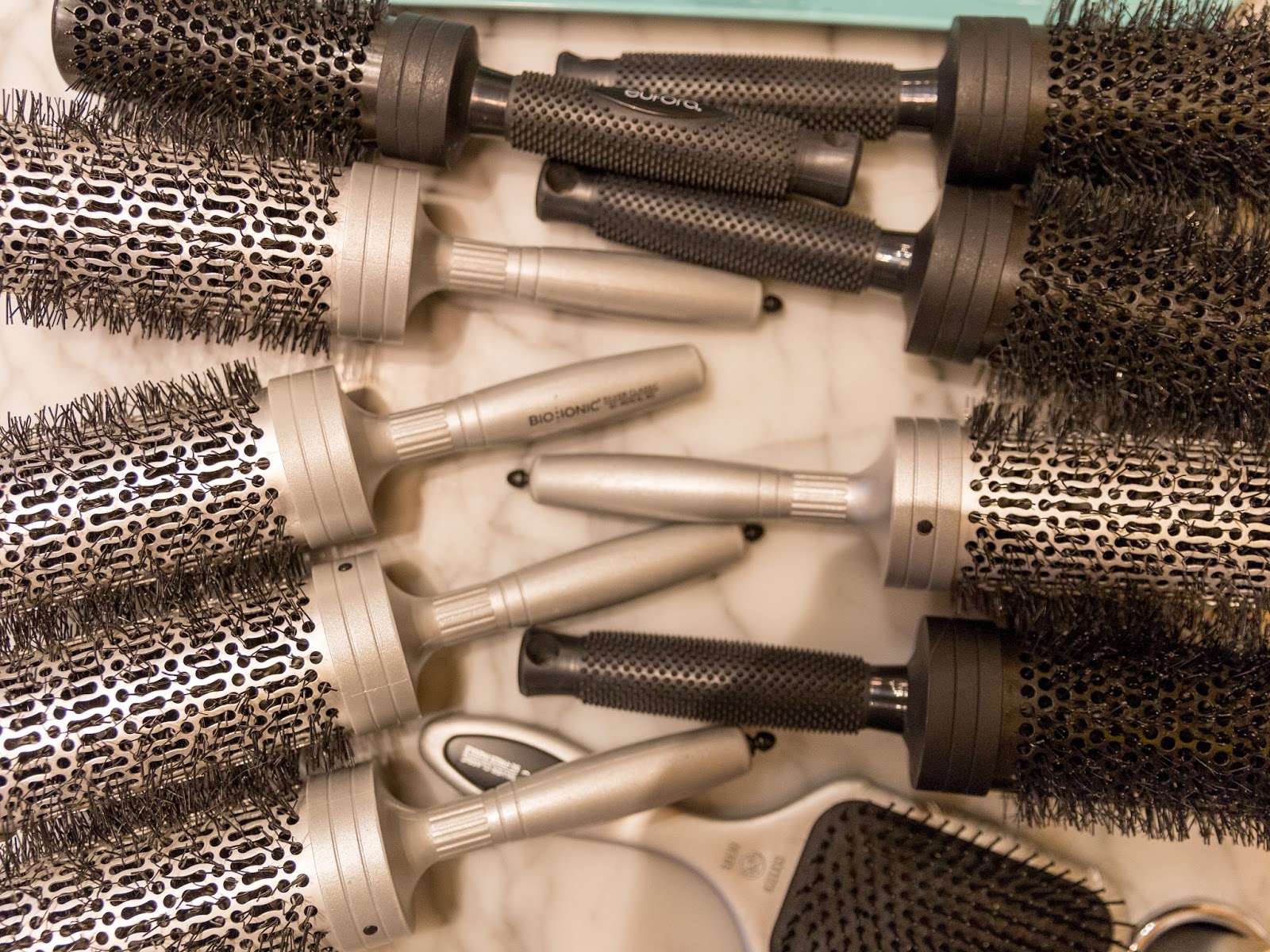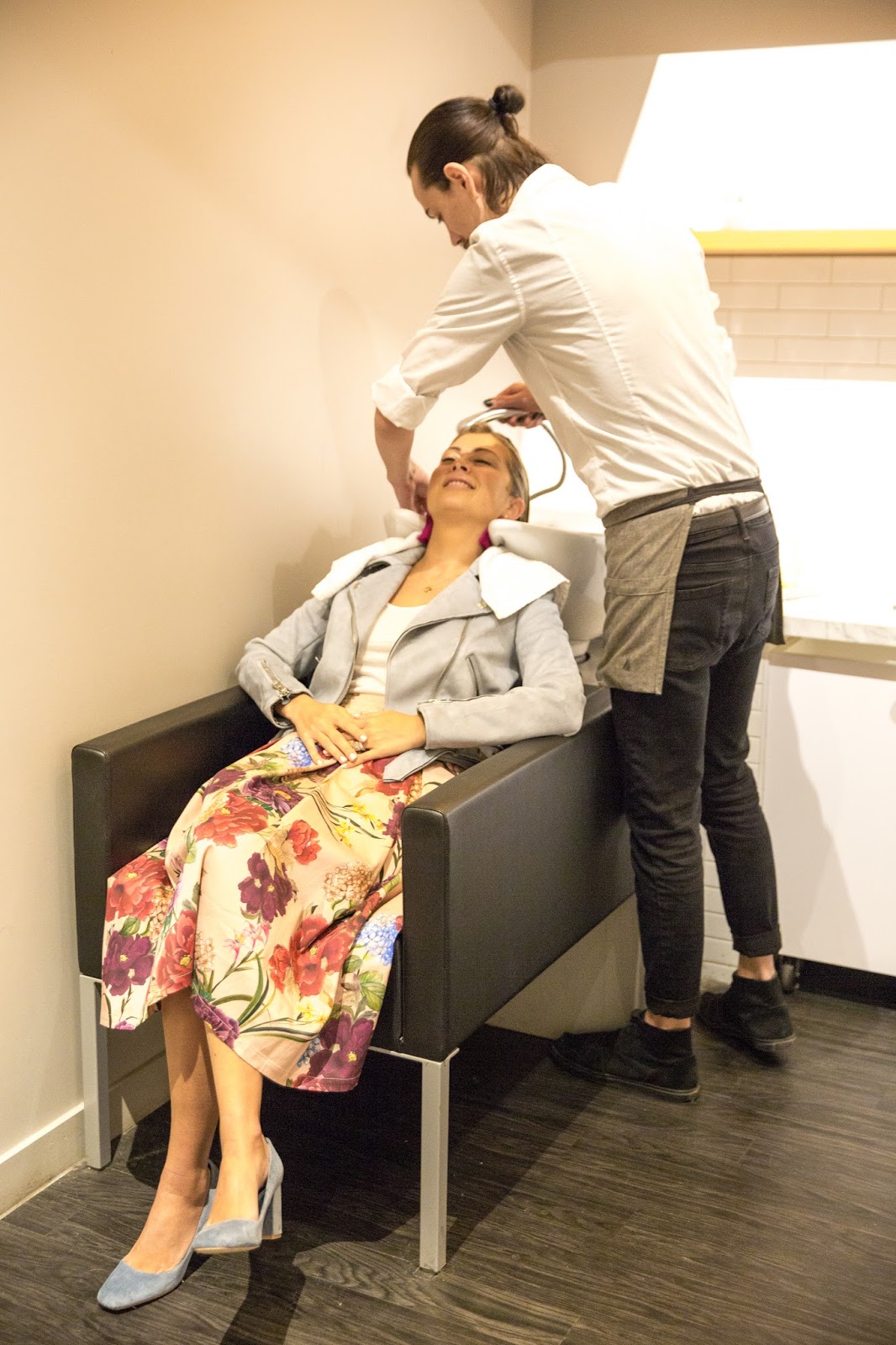 Not only did the product smell amazing (like amazing), but the product was super moisturizing and lathered extremely well.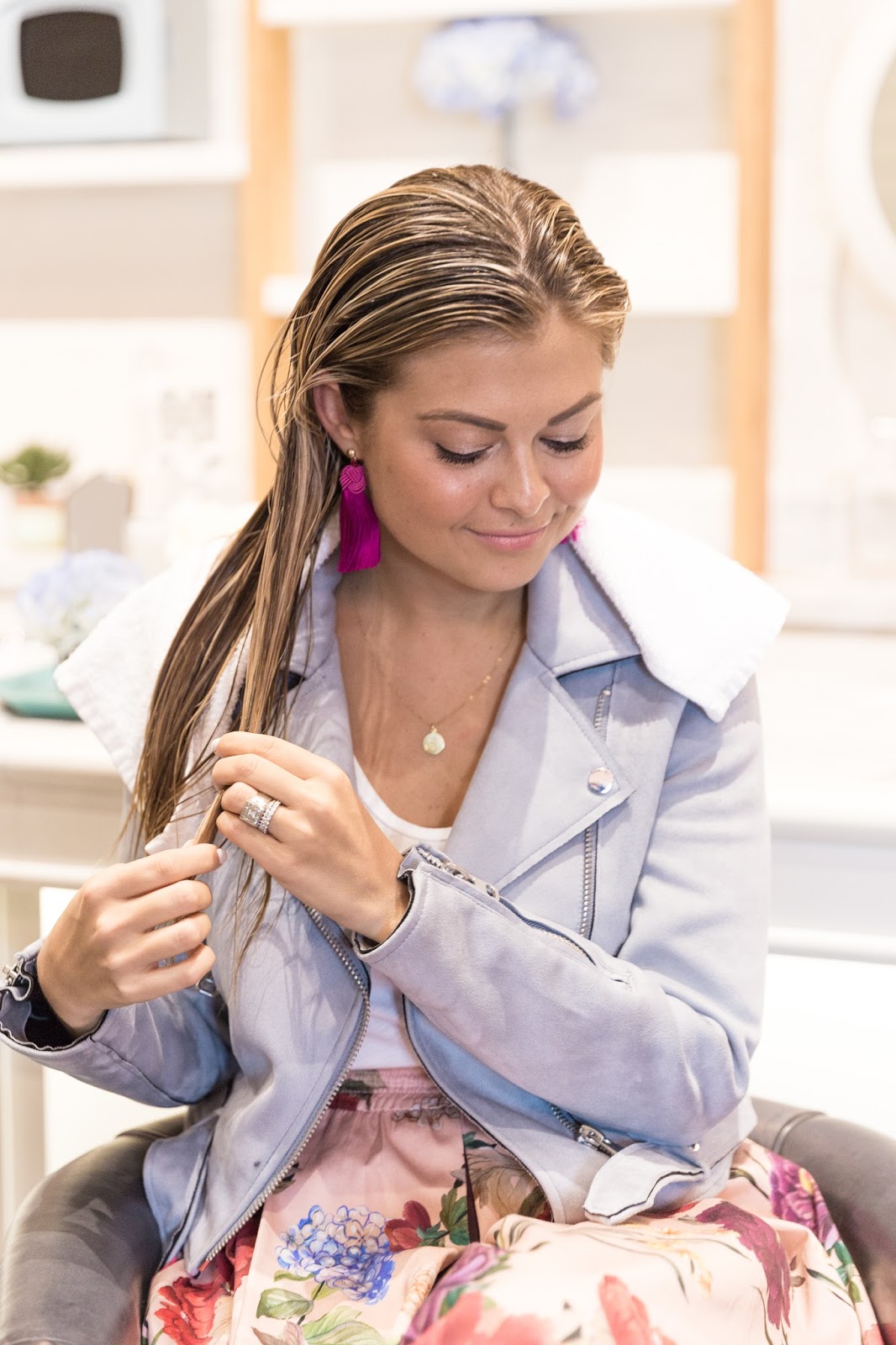 With extremely thick hair, the thought of combing through my hair with my fingers post-wash is typically near impossible. The conditioning agents in this brand were so strong, my hair felt hydrated, smooth and incredibly softer. I couldn't get over it!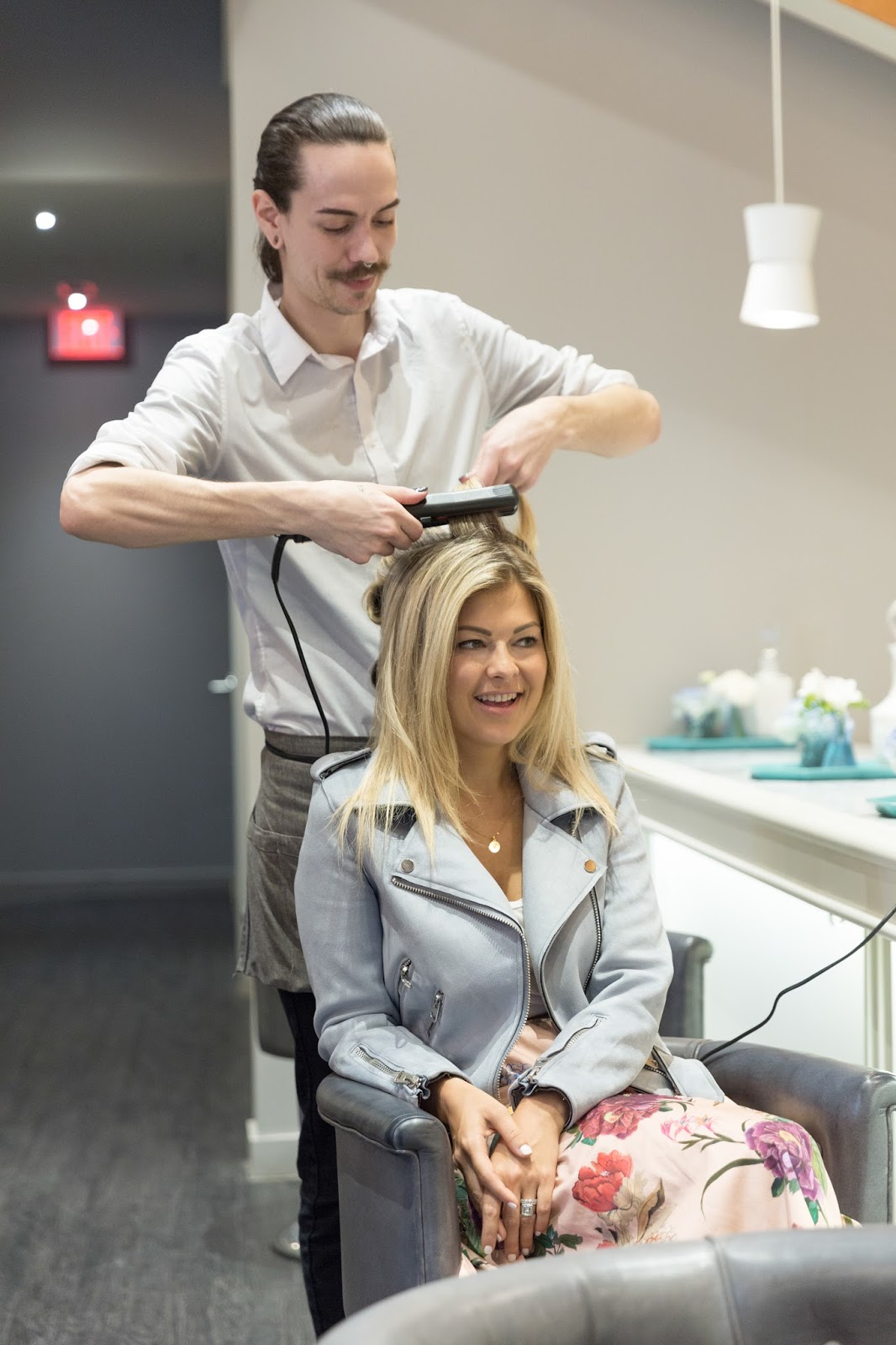 The shampoo and conditioner made the blow dry process so easy we were able to achieve insane volume with just a paddle brush.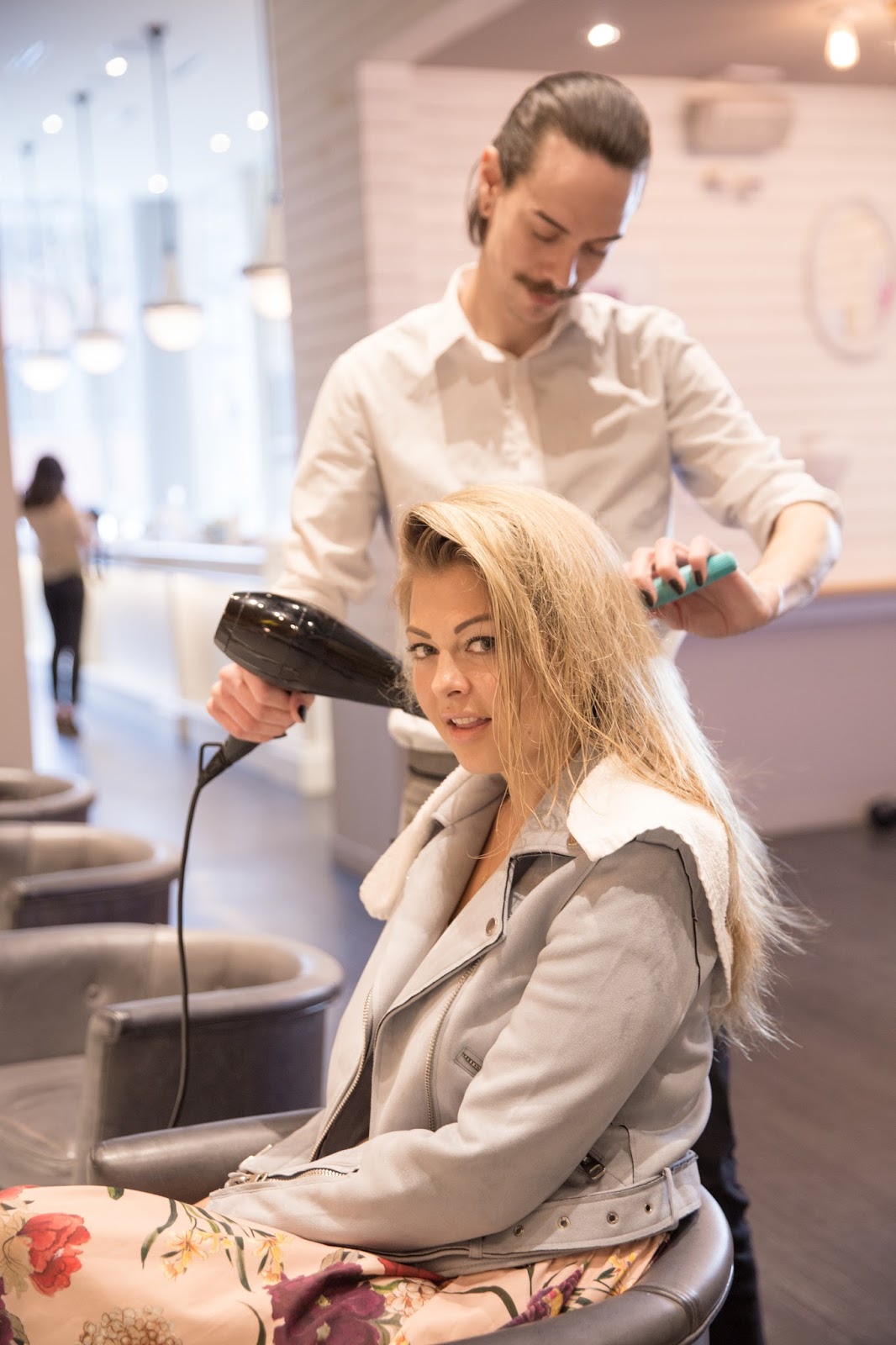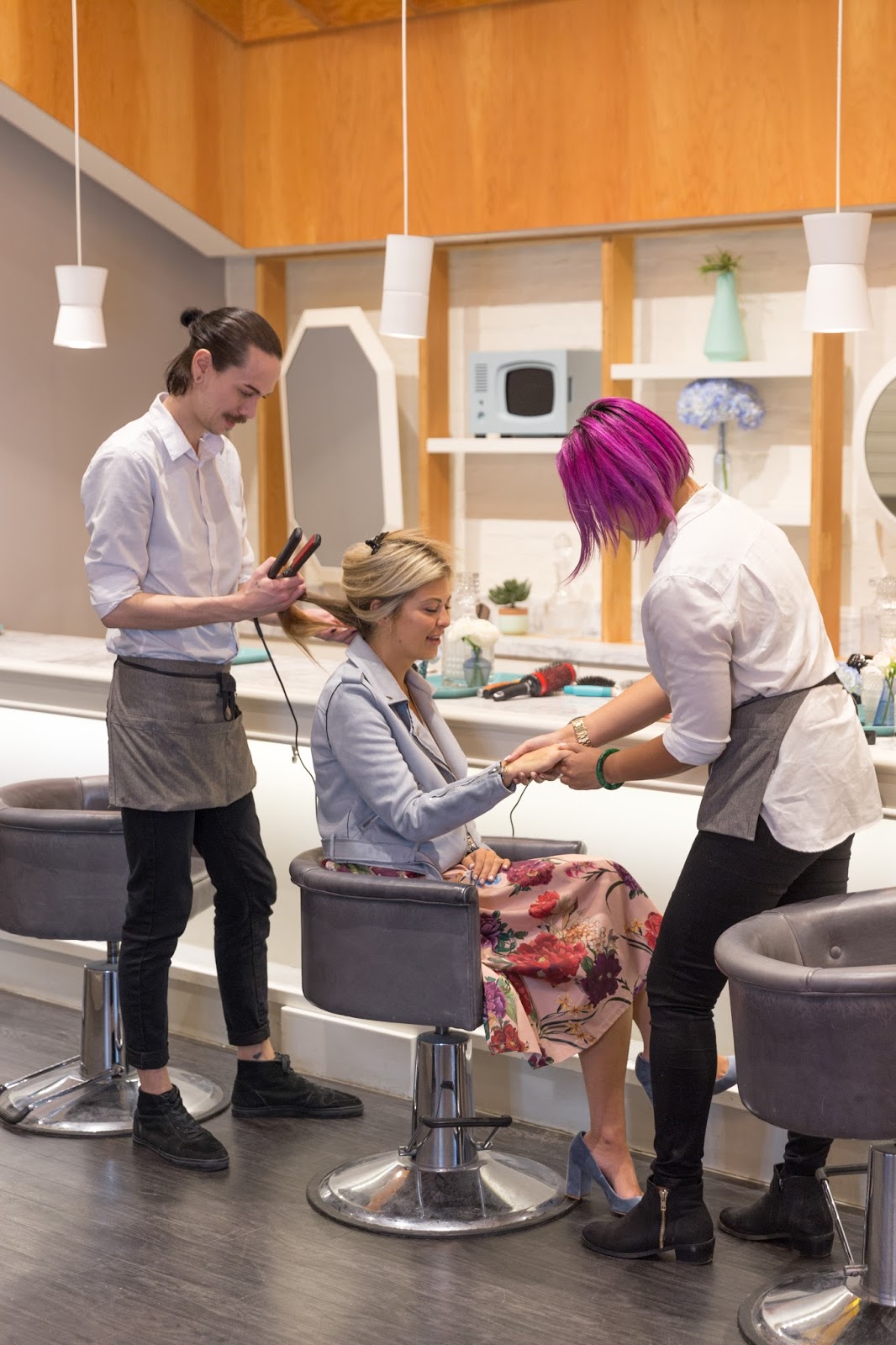 Blow dry and a hand massage? Yes and yes ;)
Ready for the big reveal to see what product we used on my hair?….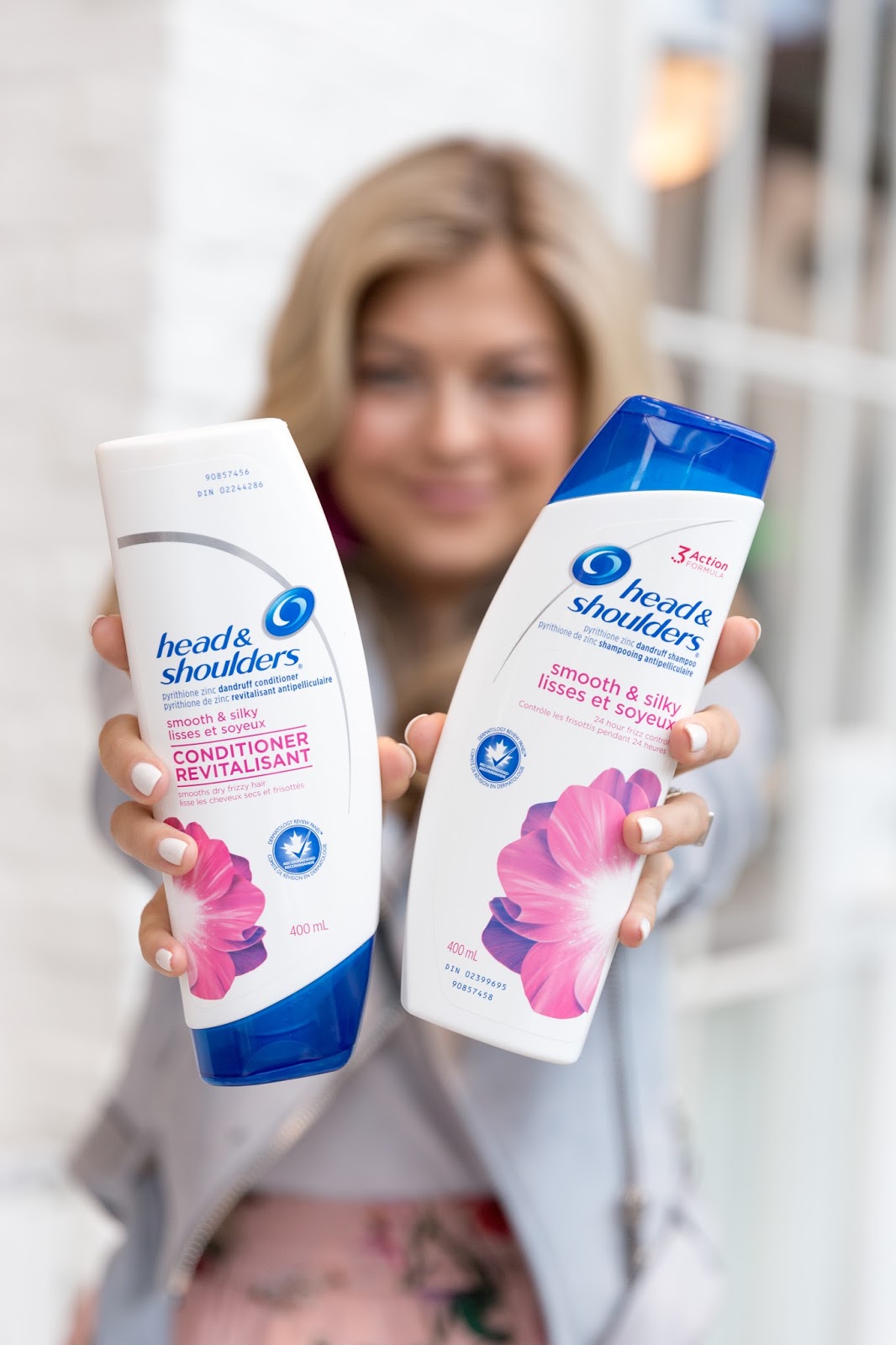 Yep you're seeing that right:
Head & Shoulders
shampoo and conditioner. I think my jaw dropped when they revealed the product to show the complete haircare system they used to achieve my bouncy, voluminous curls.
The brand has recently created a new 3Action Formula that works to fight dandruff but more than ever before, aims to leave your hair feeling moisturized, hydrated, strengthened and toned. The key? It works to maintain your scalp barrier creating healthier, manageable hair and less breakage over time. We specifically used the
Smooth & Silky
line on my hair and it worked like a charm!
Inspired by skincare products, the new formula works to protect and maintain your scalp – creating as stronger foundation for healthy hair.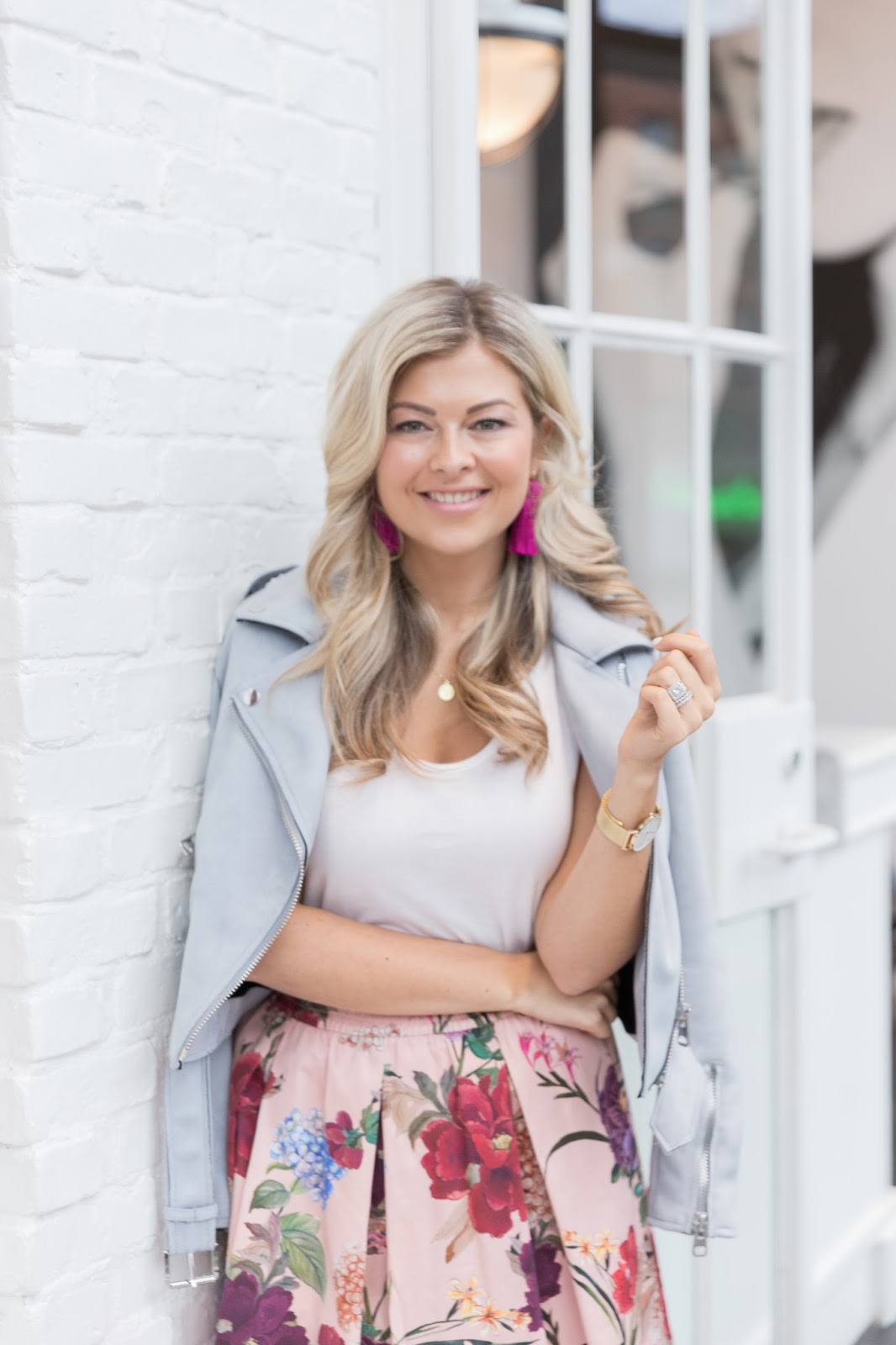 My final thoughts on the new
Head & Shoulders
formula? I'm a huge fan. My blowout lasted a full 4 days, my hair continued to feel stronger, moisturized and smelled great (always a plus!). Between blow-drys, colouring, heating tools and more – I'll take whatever help I can get these days. To think I can achieve a healthy scalp with a drugstore product, is great for my hair – and my wallet.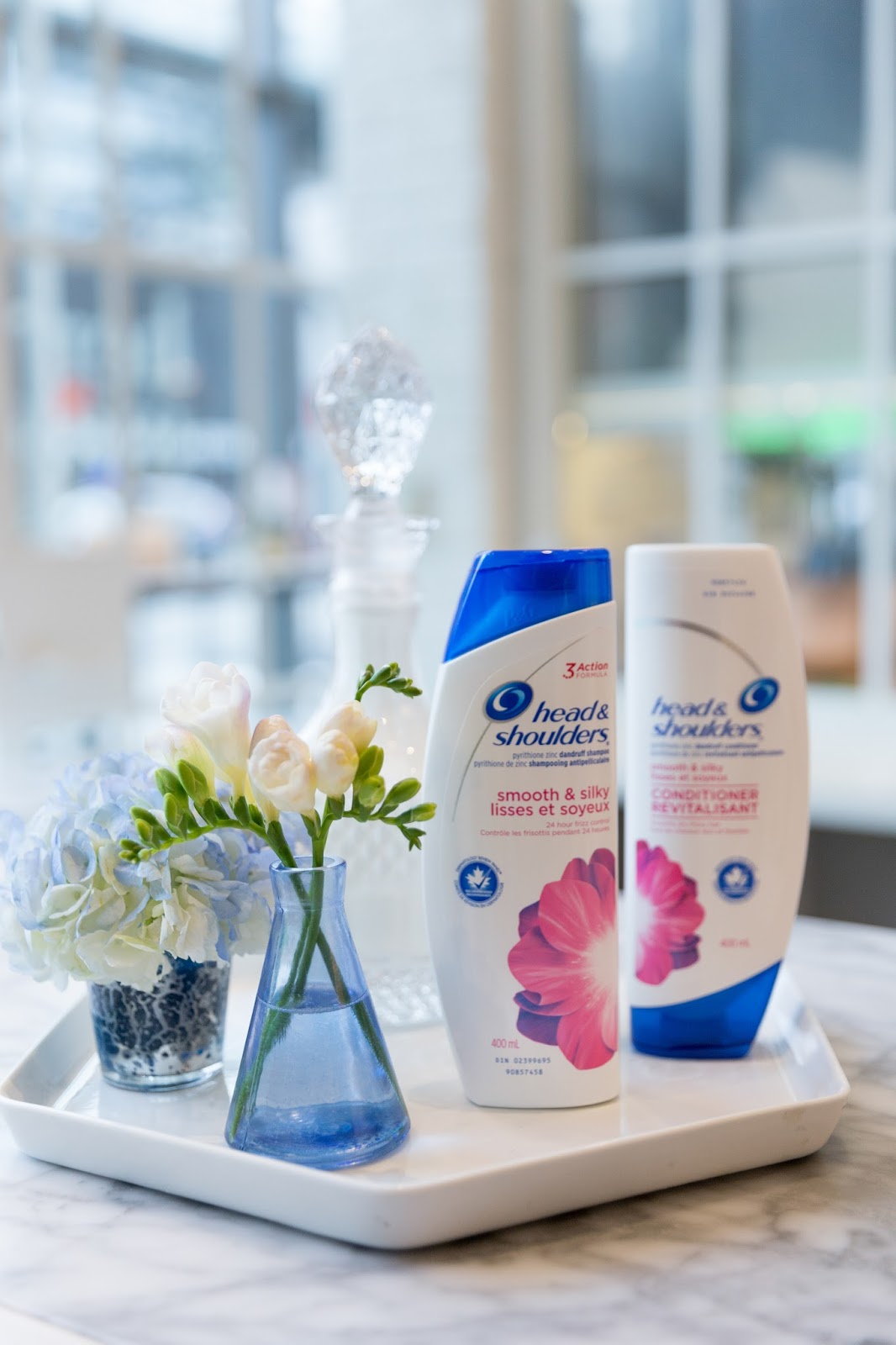 This product was sponsored by Head & Shoulders. Thoughts and opinions are my own.