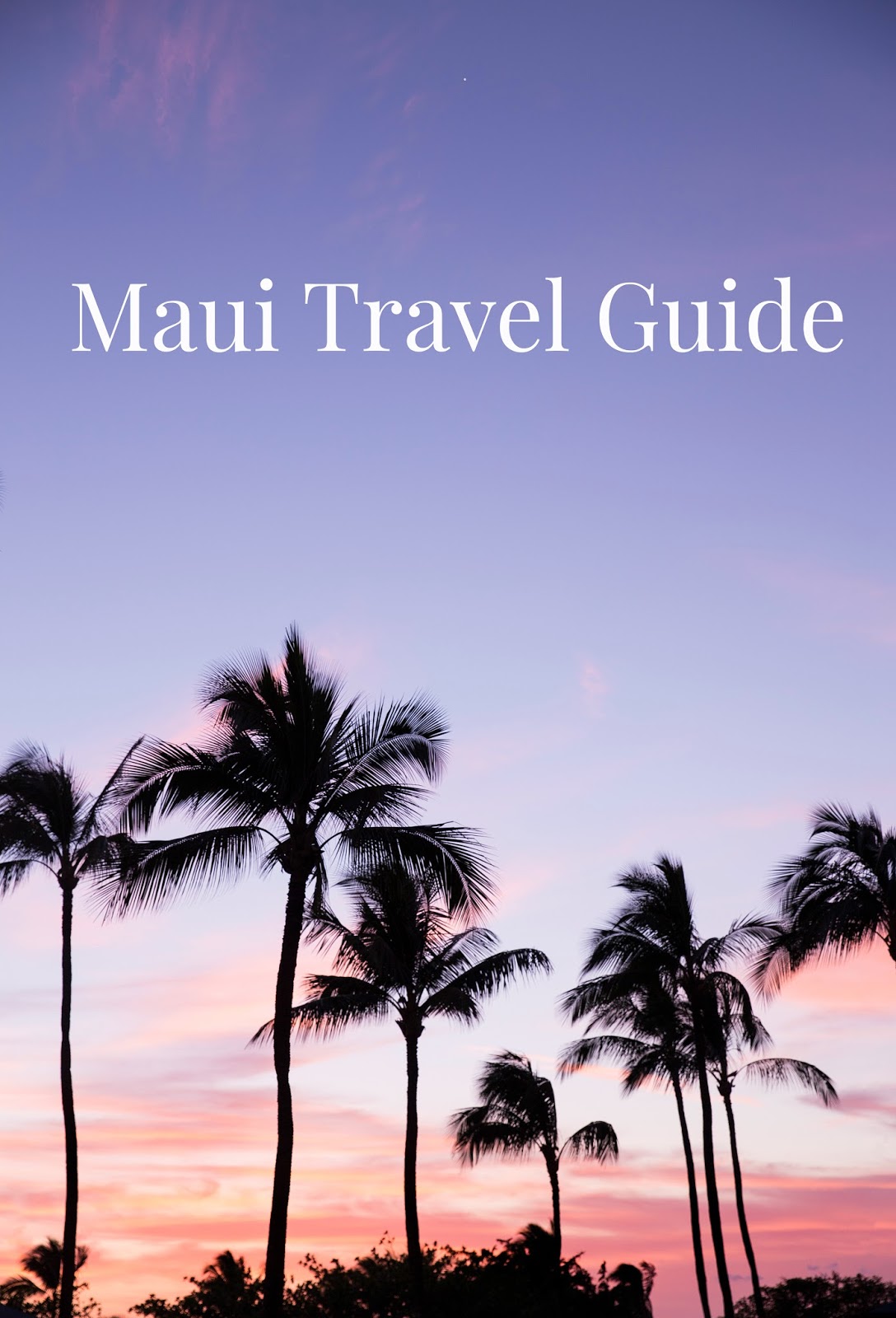 I'm so excited to finally share part 2 of our Hawaii Travel Guide with you guys. Our first instalment covered all things Oahu and today's post is all about Maui! We stayed for a total of 7 days in Maui and to be honest, it didn't feel long enough. I do think for our next visit I would stay for a minimum of 9 nights to take full advantage of the island. That being said, we were busy busy busy trying to get to all of the spots we read about online and from some great recommendations from all of you!
Where to Stay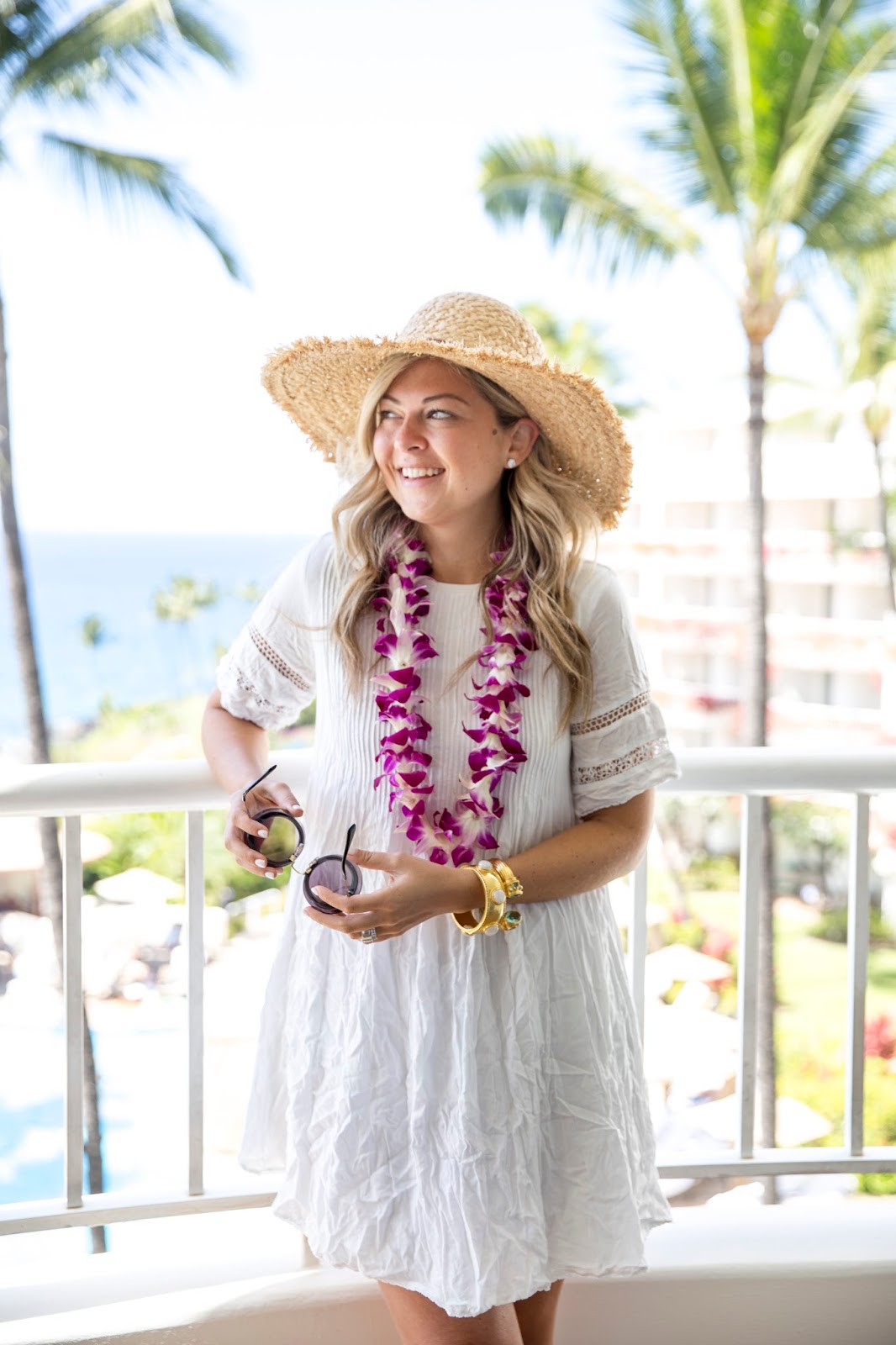 Arriving at the Fairmont Kea Lani
Similar Dress
|
Hat
|
Bangles
|
Sunglasses
Long time fans of the Fairmont brand, we were over the moon when we were invited to stay at the Fairmont Kea Lani property in Wailea, Maui. Situated on Wailea Beach, jaw-dropping feels like an understatement to explain the feeling you get when you pull up to the open air foyer of the property. An immediate welcome with a lei for me and a beaded necklace for Adam, we knew we were in good hands.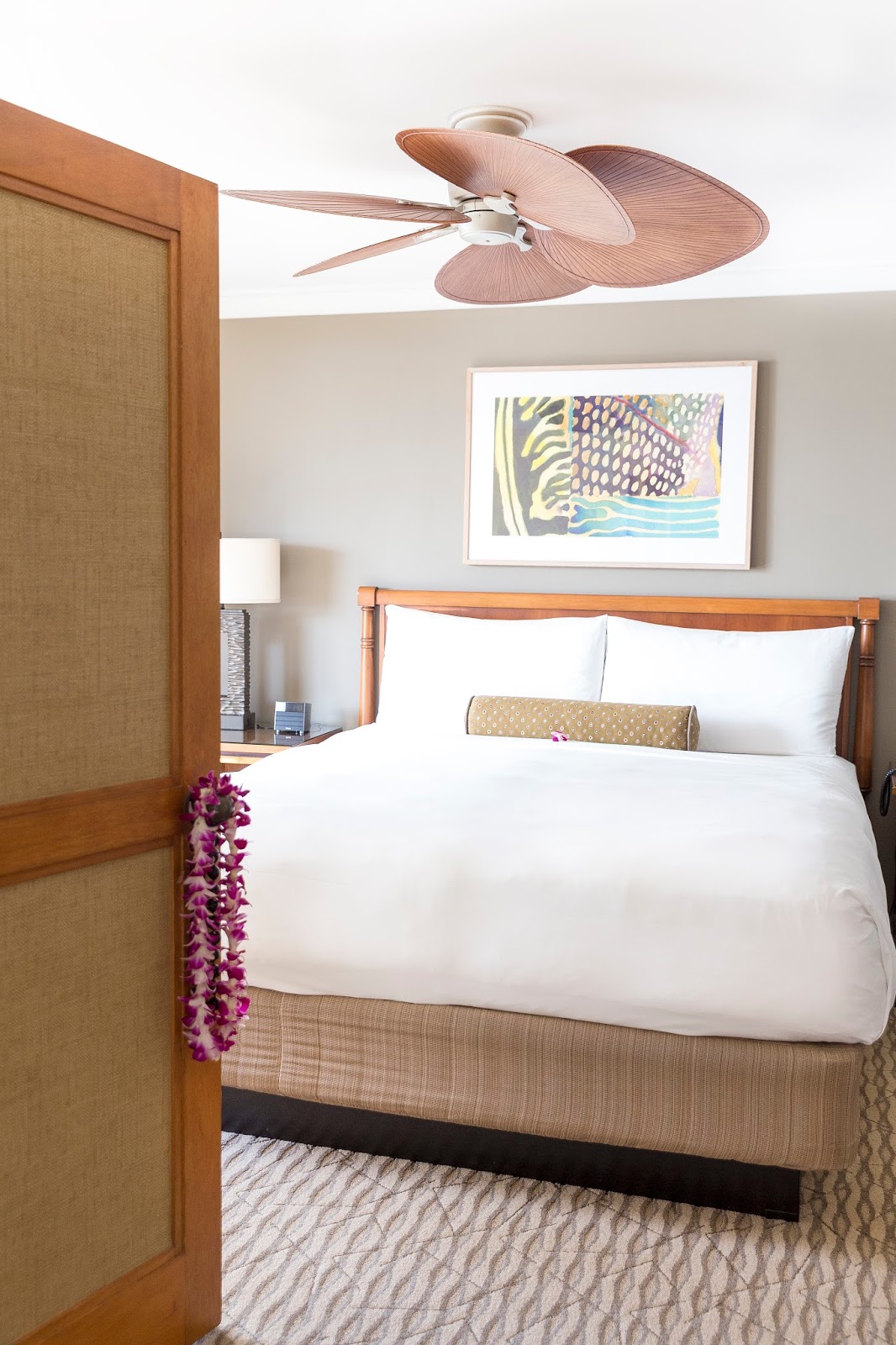 Opening the door to our stay for the week!
We had the pleasure of staying in one of the ocean-facing one-bedroom suites of the property. I don't know if it was the design or the views, but we honestly felt like we had arrived home rather than have the feeling of being in a hotel. The sweeping balcony was the most perfect spot for our happy hour cocktails, the bathroom had a spacious his and her sink set up with a massive soaker tub in the all-marble bathroom (winning!) and the separate living room space was that extra oomph to the room to make it feel like you could separate your living area from the bedroom. With a recent renovation to the property, luxury finishing's in each room like granite countertops; new carpet, tropical interior influencers and more truly inject a fresh take on the property.
I don't know if you've ever slept in a Fairmont bed but oh-em-gee. I don't think I made it through one TV show or email in bed without passing out – it's that good! Another personal touch I love from Fairmont properties is that they use Le Labo toiletry products in the bathroom so there's no need to bring your own shampoo, conditioner, body wash (guilty!) as their products are amazing!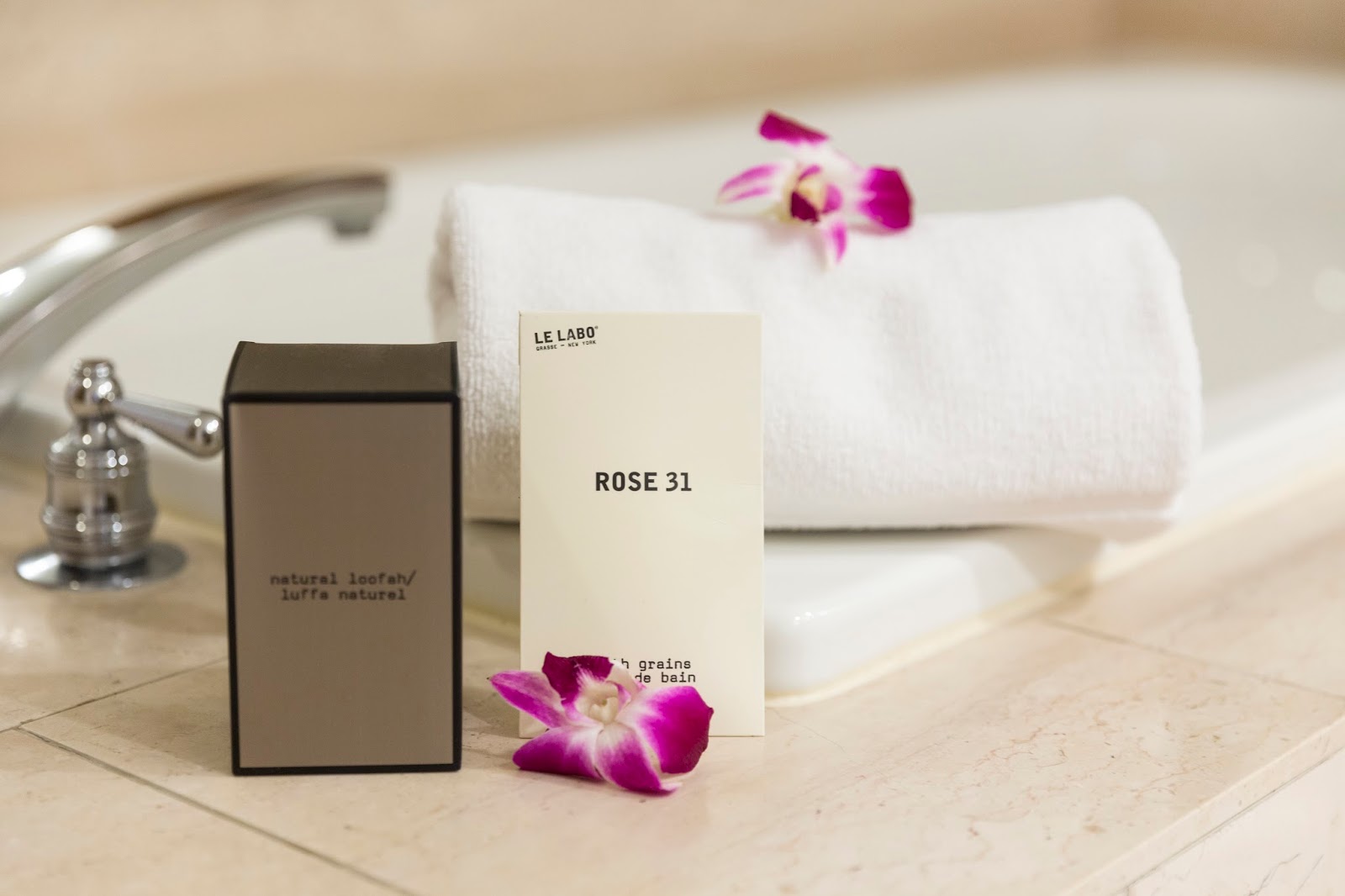 Le Labo products at the Fairmont!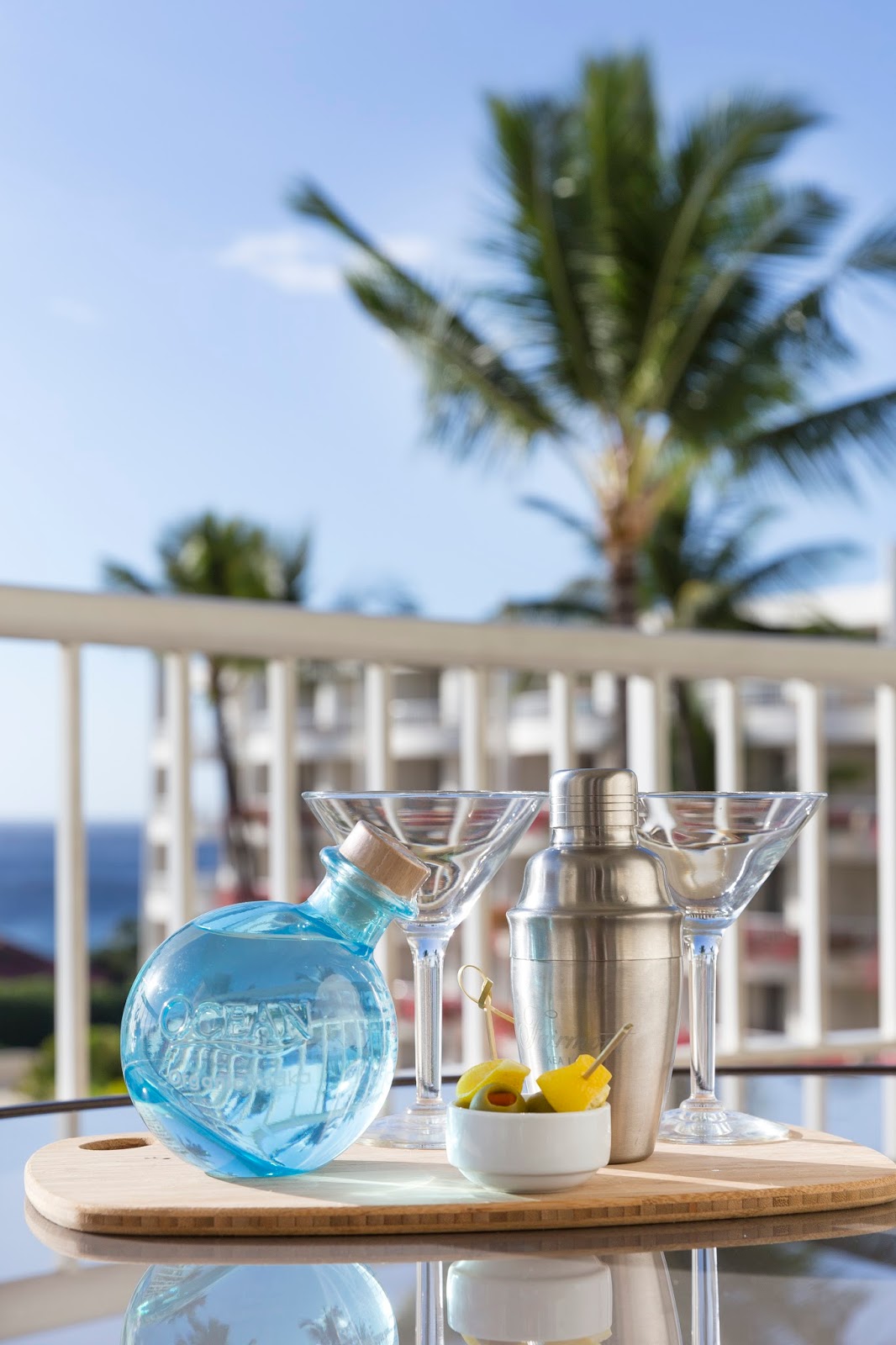 The warmest welcome from the Fairmont Staff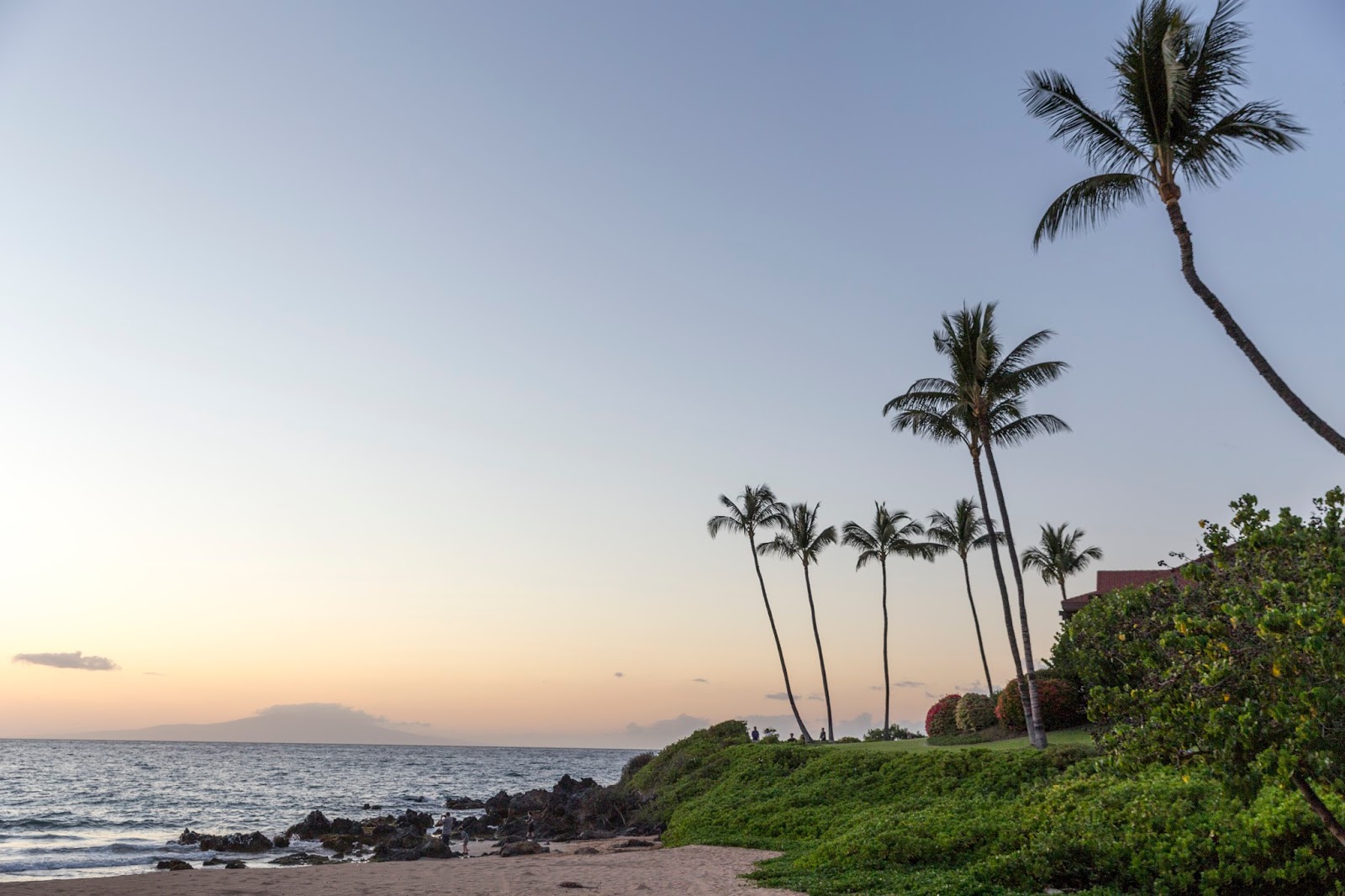 Sunset walk along Wailea Beach at the Fairmont Kea Lani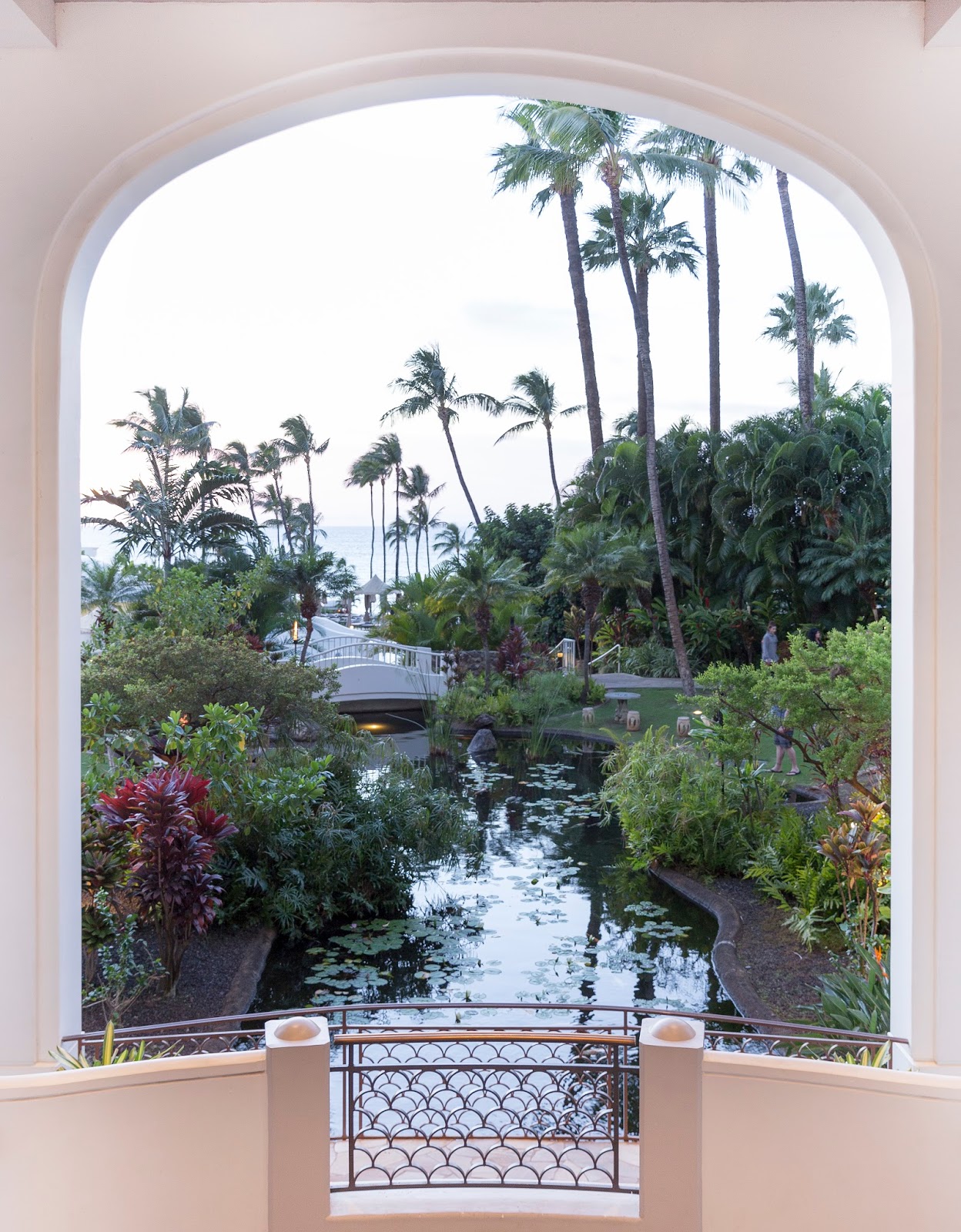 The view of the beach from the lobby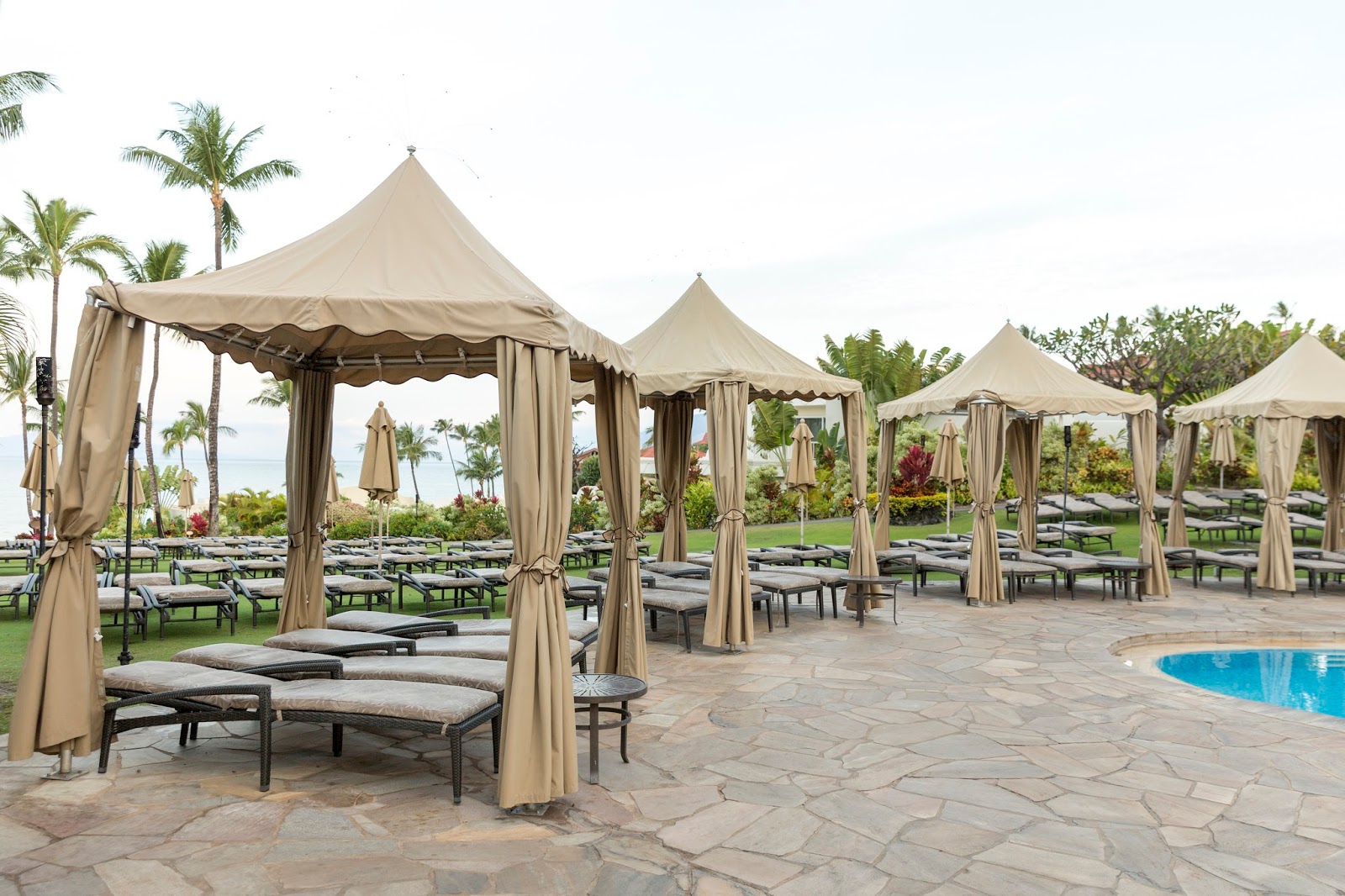 As if we weren't blown away from our room, our walk downstairs was about to turn our smiles to full-blown grins. The Fairmont Kea Lani boasts a private adults-only pool equipped with cabanas and full service while a winding pool for families features a water slide and yes – you must take a ride (I don't care how old you are!). Our personal favourite spot to hang out was cozying up on the beach where we sipped Daiquiris and waved back at the Humpback whales swimming by. I mean – does it get any better?!?! With on-site snorkelling equipment and paddleboard rentals, we knew everything we'd need was right here.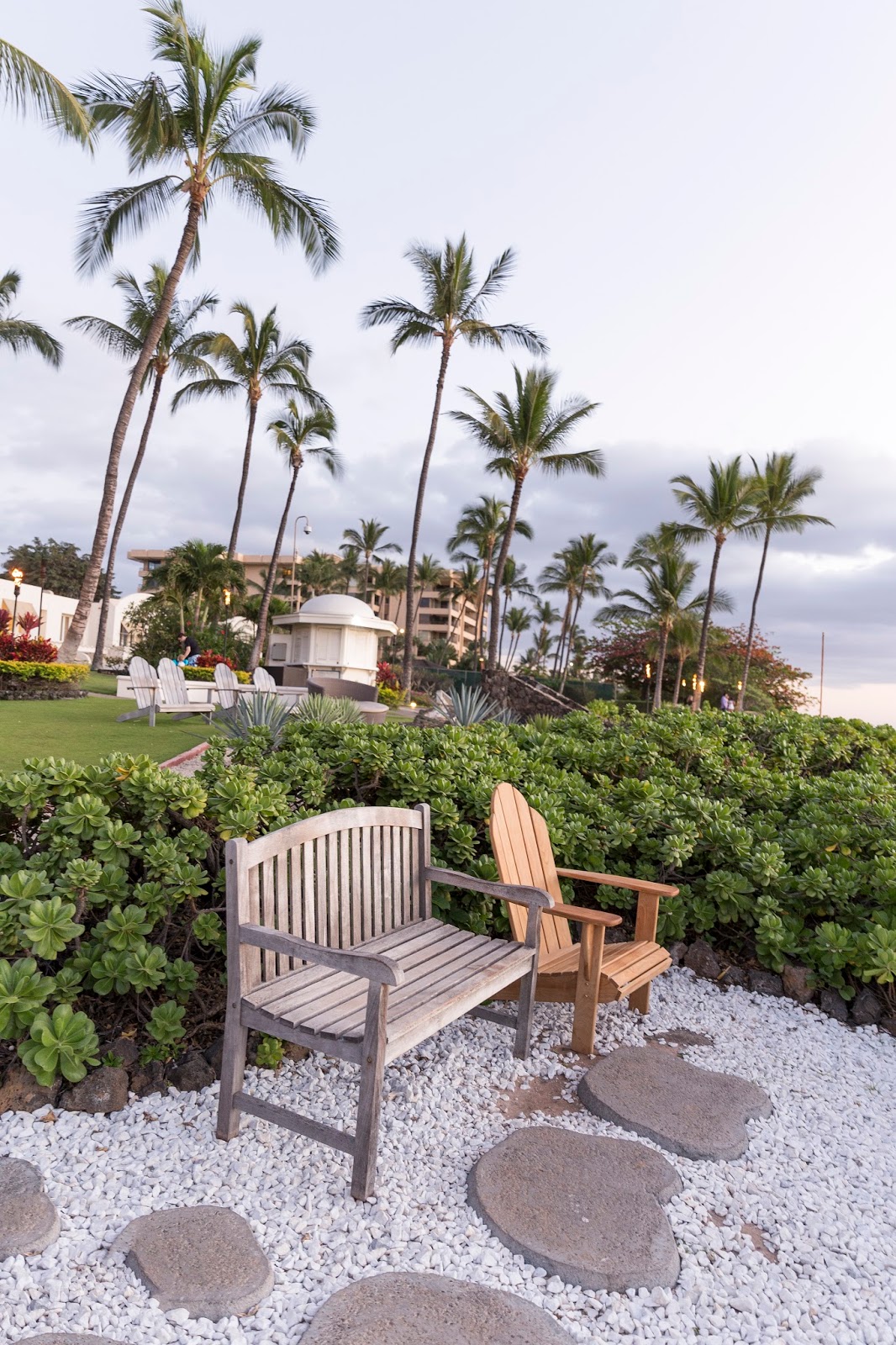 Dressed up for dinner!
Knowing we'd be 5 days into our trip by the time we had arrived in Maui, we knew there was no longer an excuse to avoid a trip to the gym to burn off our some of those malasadas or Mai-Tai's. But like every good intention, we left out a crucial element – our gym clothes! Thankfully, the Fairmont Fit program – a President's Club benefit – is a great service where you can borrow Reebok workout gear (everything from shirts to sneakers and a yoga mat) and it's all delivered to your door. Now we had no excuse! A 1 on 1 session with TyRoberts – the esteemed in-house fitness expert – was just what I needed to kick my butt into shape and we did it under 20 minutes so I could be out the door and poolside in no time!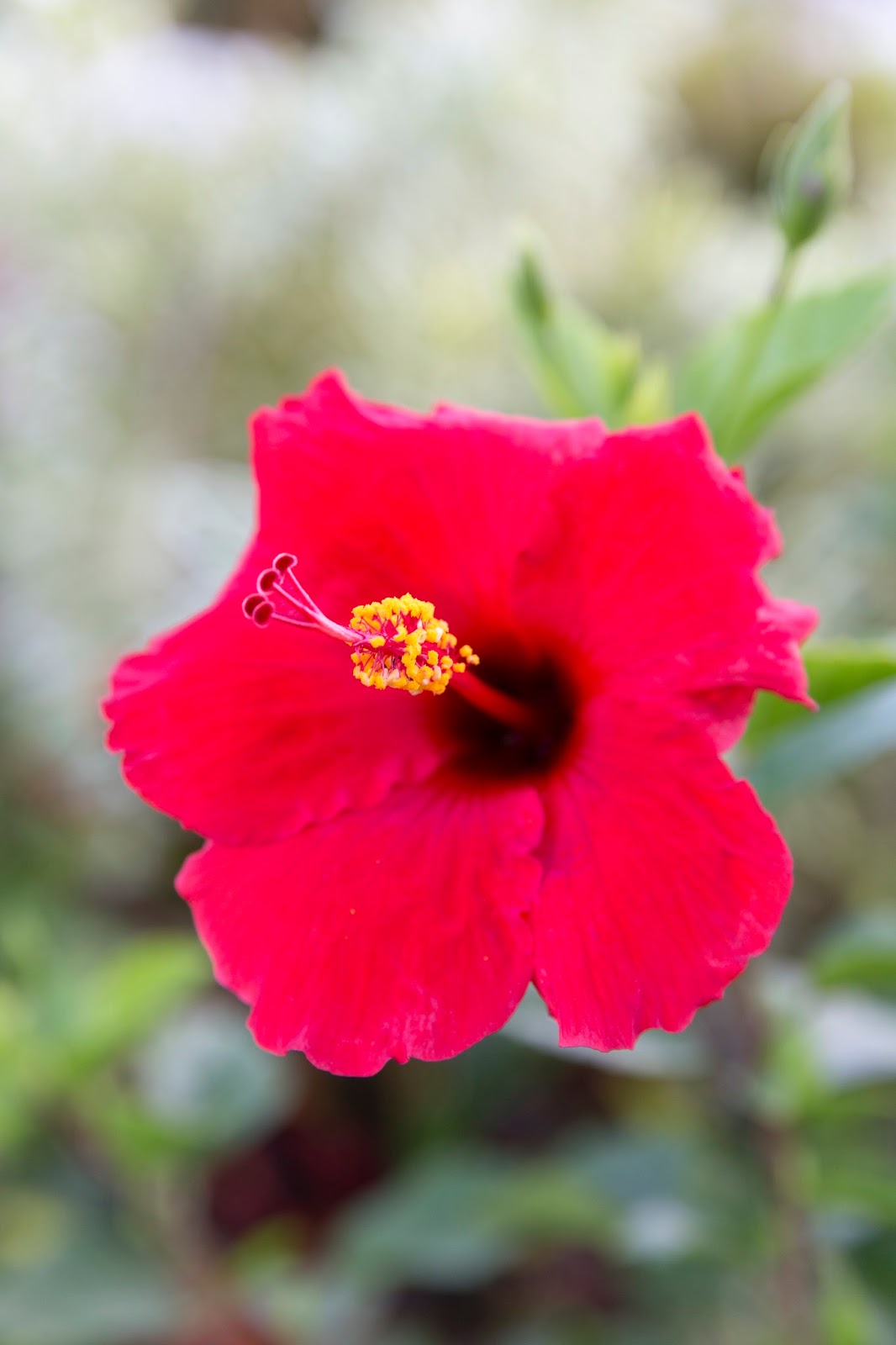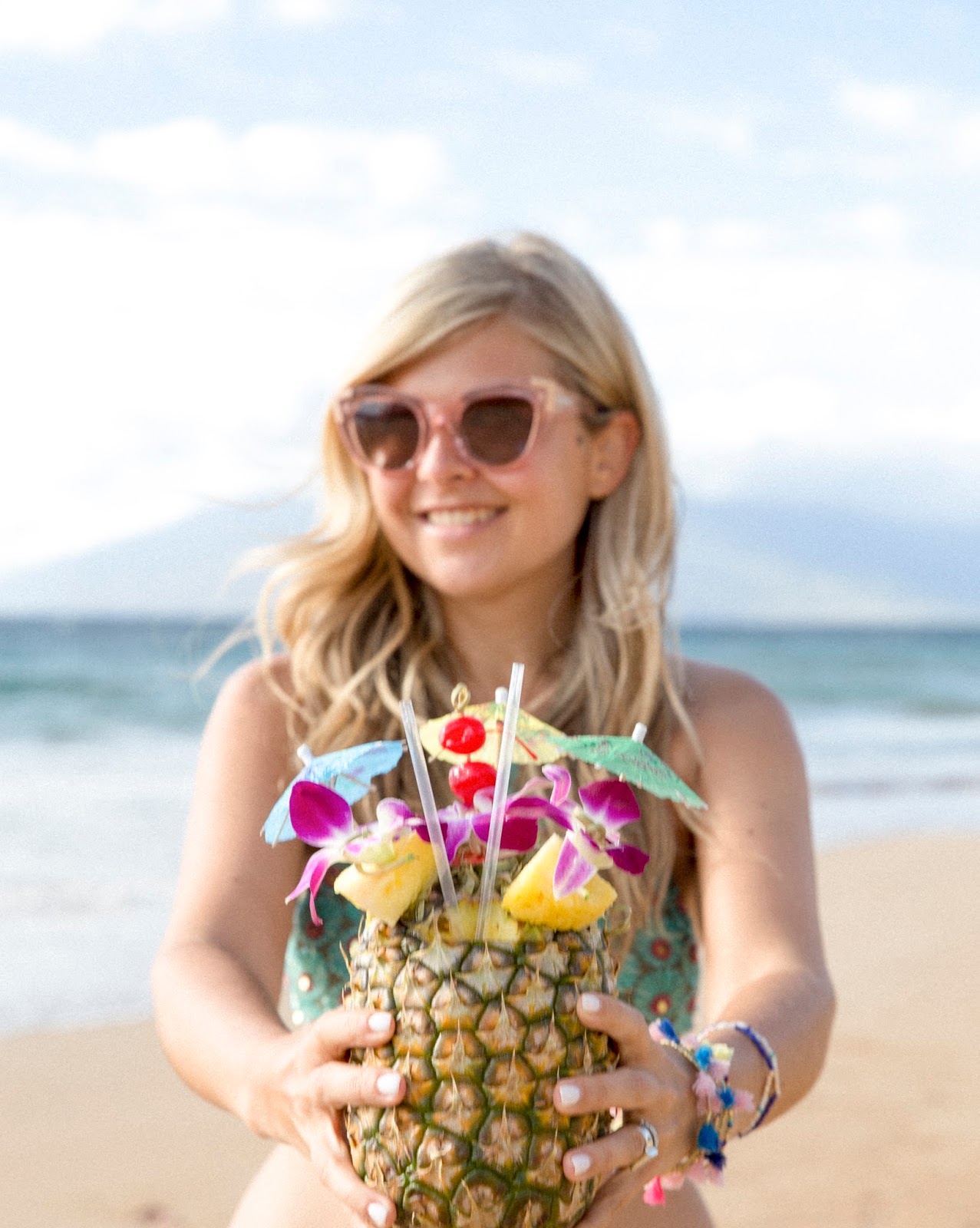 The best beach cocktails!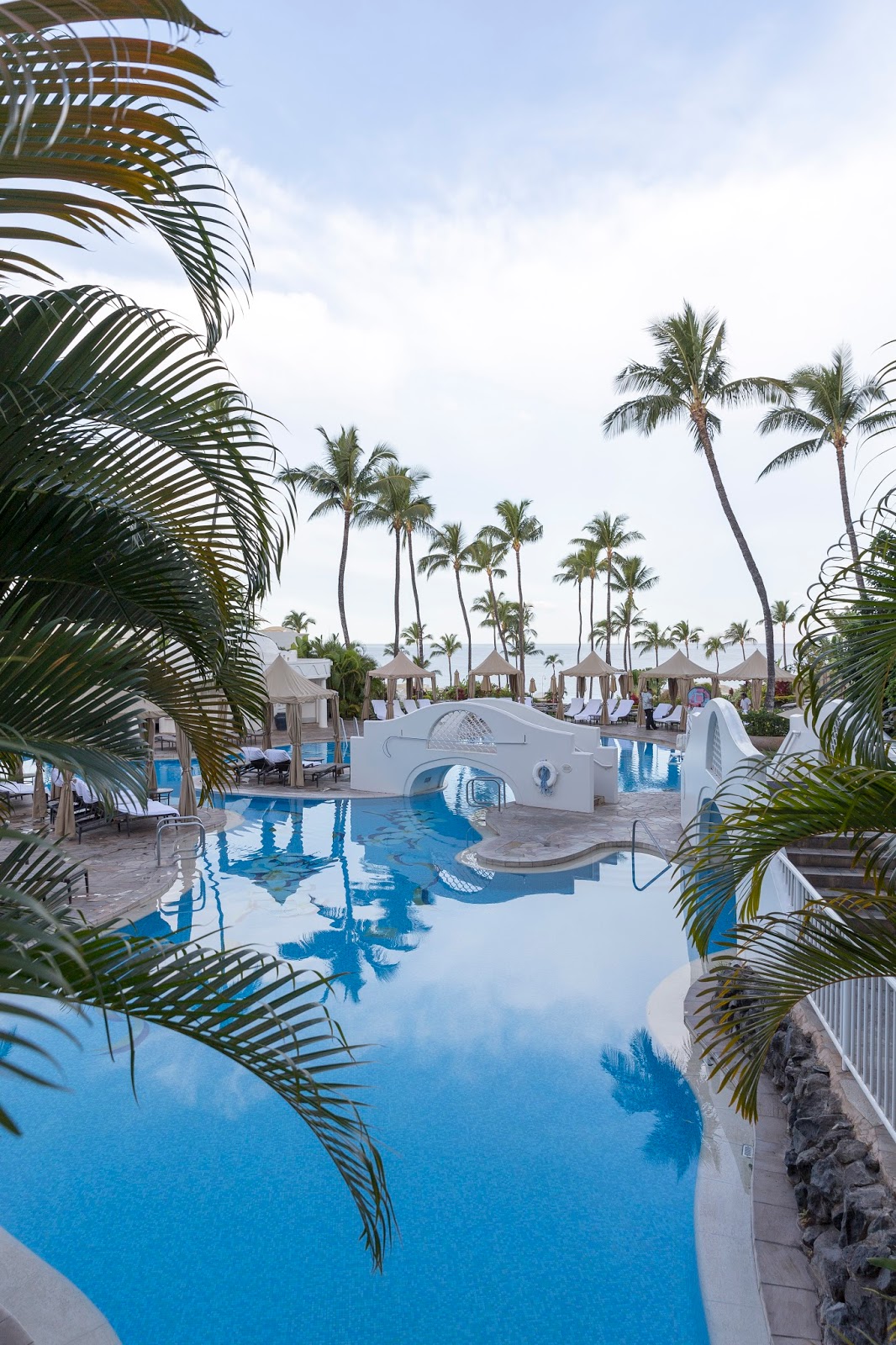 As much as the property had to offer, there was no denying how great the location was of the hotel as well. Just minutes to the Shops at Wailea (did someone say Gucci or Louis Vuitton), nearby restaurants, golf and local coffee shops – everything you needed was in a close proximity. We had rented a car but loved that the Fairmont also offered a car service where you could be chauffeured to amenities in the local area and with a simple text, could be picked up when you needed to get back.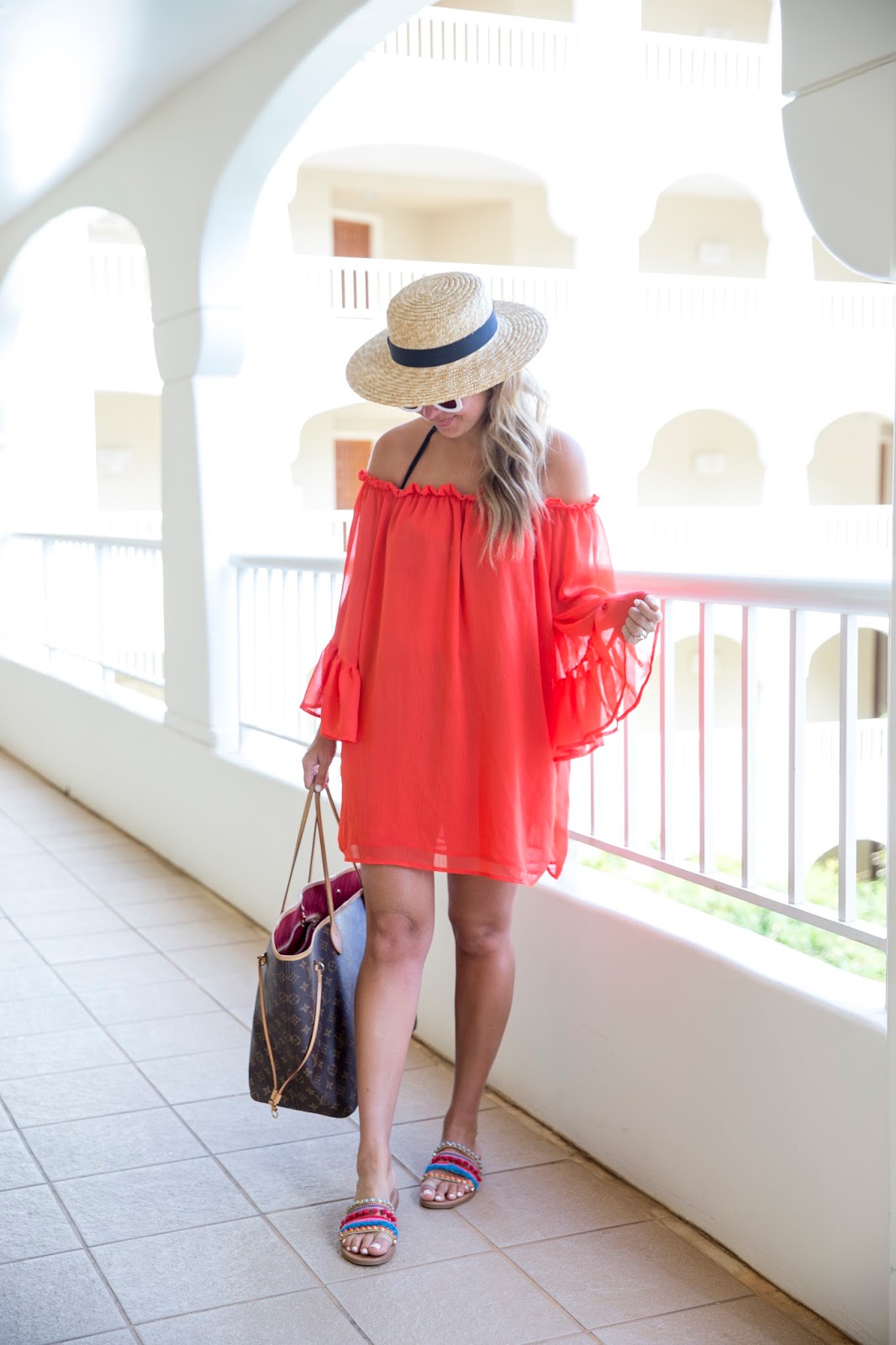 Pool bound at the Fairmont Kea Lani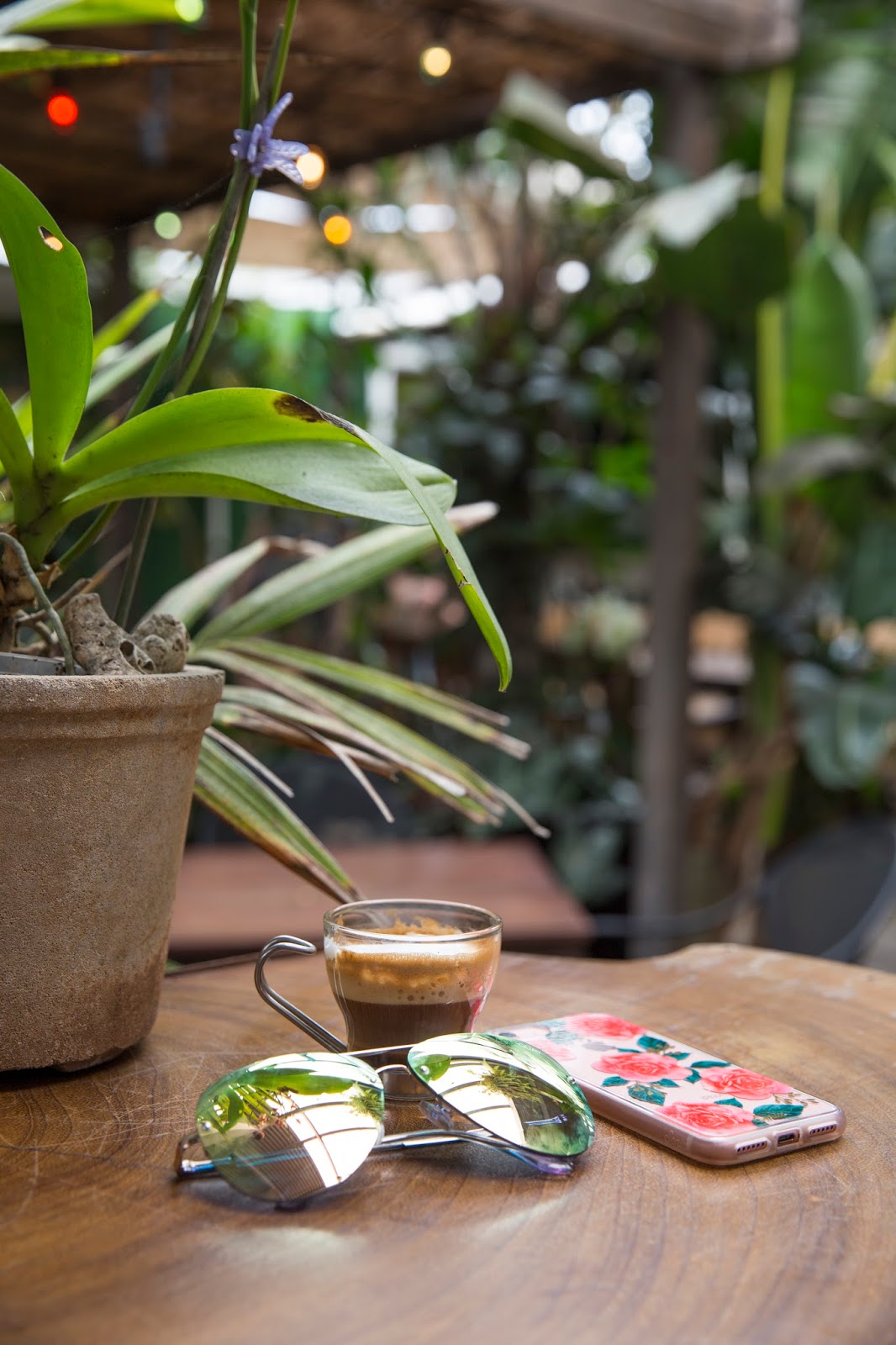 Local coffee shop in Paia
Where to Eat
I'll be the first to admit I was completely blown away by the food scene in Maui. I had always been under the impression you went for the sights and sounds and not particularly the food. I'm thrilled to report we were happily proved wrong!
Remember when I said the Fairmont staff were second to none? I owe a huge thank you to Glen from Ko Restaurant at the Fairmont for a decent amount of entries on this list. We got to chatting one night at dinner and after hearing some options we had planned for our stay in Maui, he was quick to point the must do's and the options we could pass on. Every single restaurant, meal and drink recommendation from Glen was top notch. I don't think I've ever met a food enthusiast like him. Fingers crossed we get a food blogger on our hand folks ;)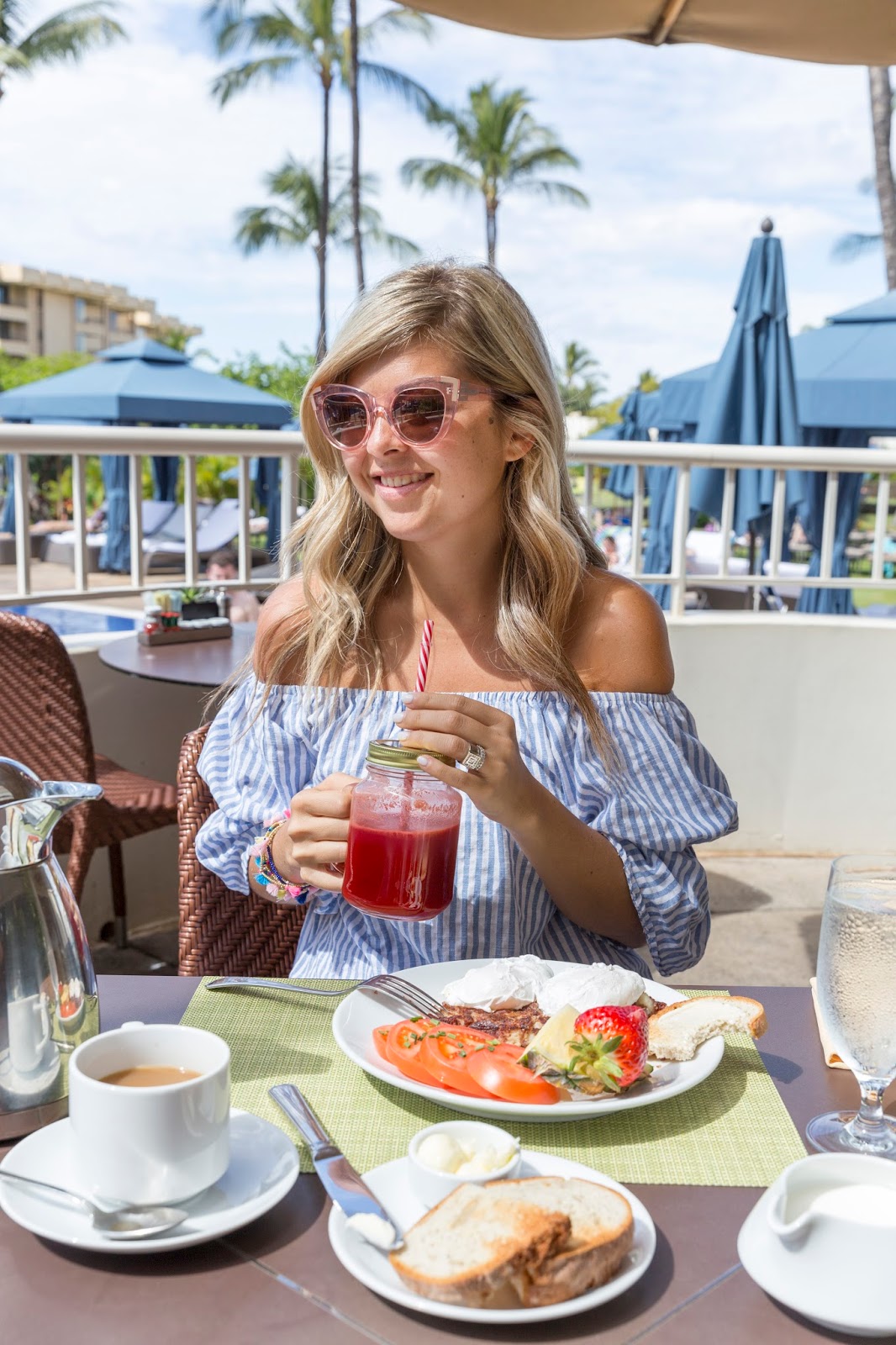 Brunch at Kea Lani Restaurant

Breakfast, Brunch and Café's
Kea Lani Restaurant: After recently going dairy and wheat free, breakfast spots can be a pain point when it comes to eating out. I don't often set the bar high in terms of expectations but the Kea Lani Restaurant certainly changed that. From gluten free toast to vegan butter and freshly squeezed juice, there was honestly a plethora of options to feast on. I actually looked forward to breakfast rather than dread what modifications I'd have to make.
Kihei Caffé: A cute and local breakfast spot. Try the cinnamon buns!
The Gazebo: An American breakfast spot with tasty macadamia nut pancakes. Keep an eye out for the sea turtles!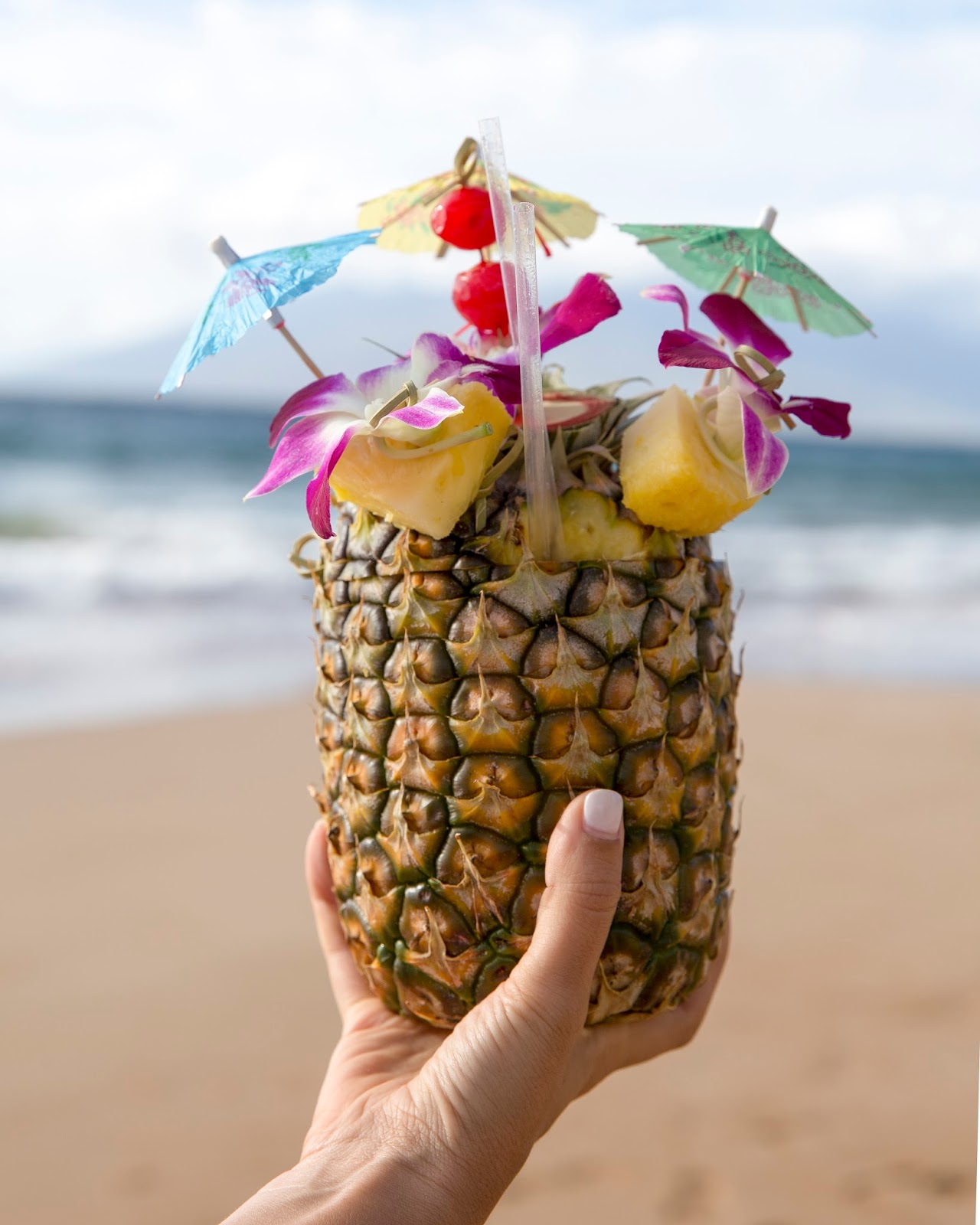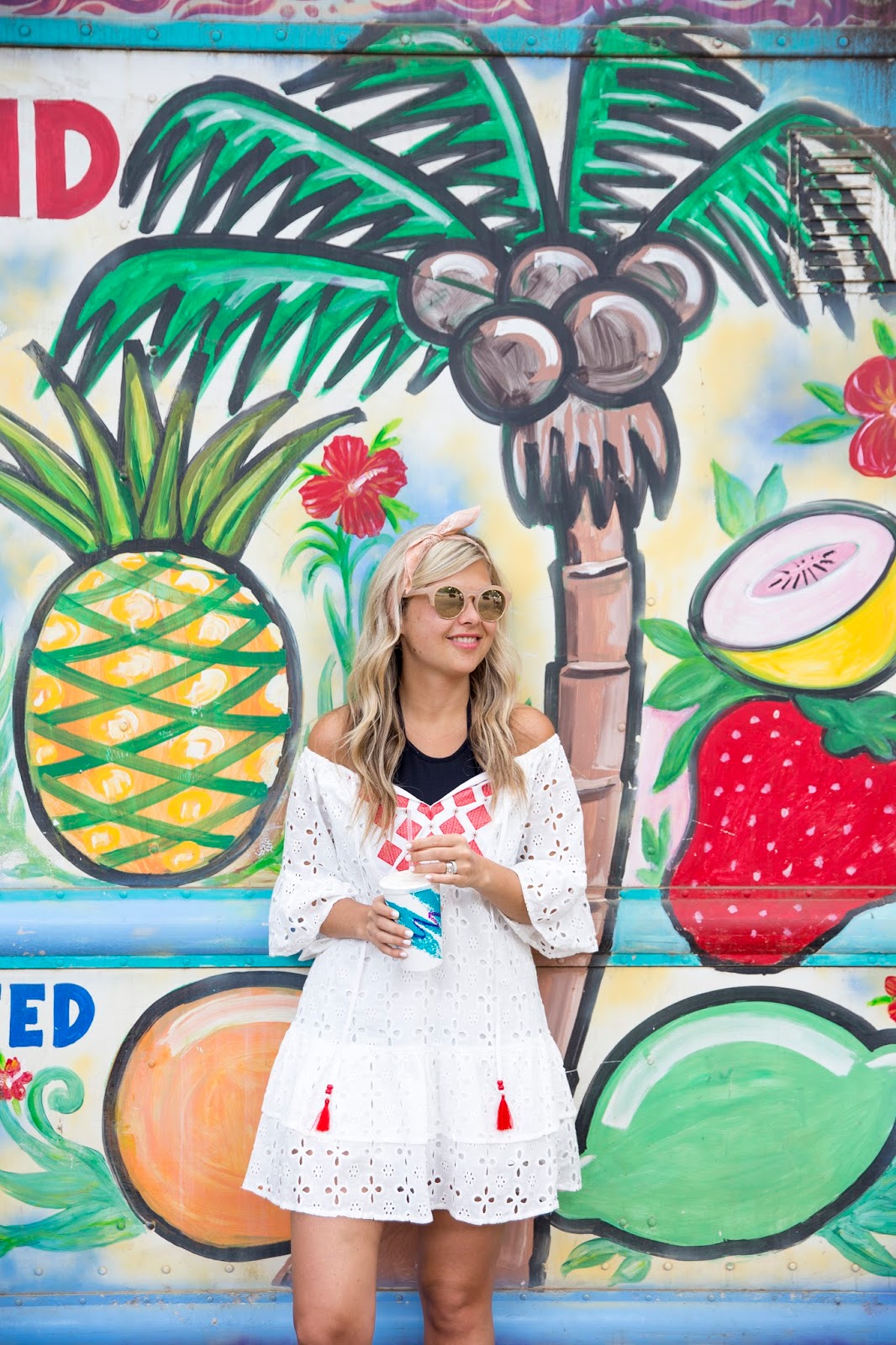 Smoothie time at Olowalu Juice Stand!
Sweet Treats
Island Cream Co.
: A must visit after you dine at Star Noodle for a tasty dessert!
Aloha Wow Wow Lemonade: I mentioned this spot in our Oahu post and we were sure to track down their Maui spot when we arrived. We loved the Frozen Lime-aid and their Acai Bowls for breakfast.
Ululani's Shaved Ice: A fun pit stop for a shaved ice treat. We suggest trying the pickled mango flavor J
Olowalu Juice Stand: You've probably seen this juice stand on every blogger's Instagram feed that's visited Maui – and for good reason. The fresh roadside fruit market and tasty smoothies make it a pit stop that you can't miss.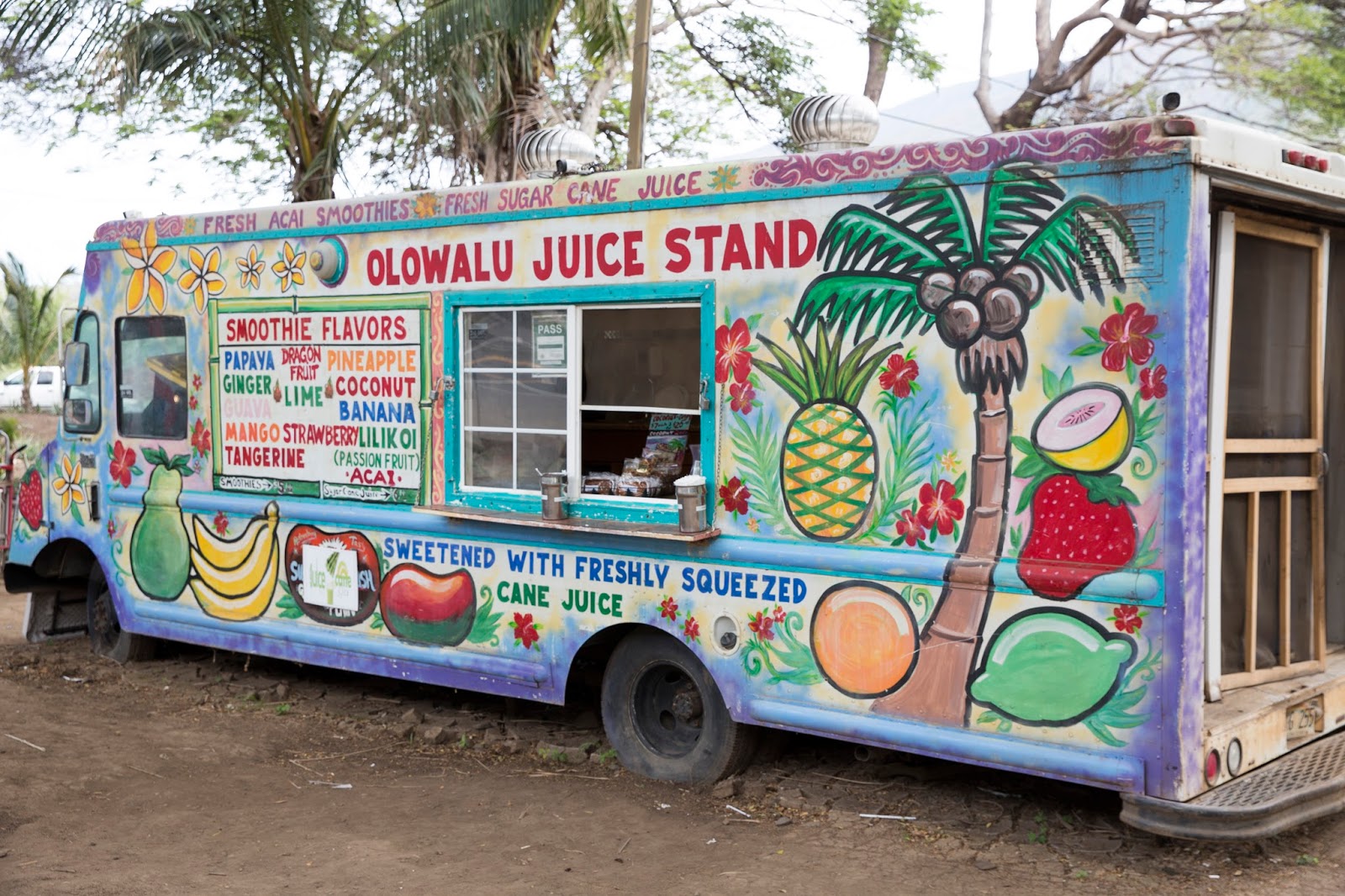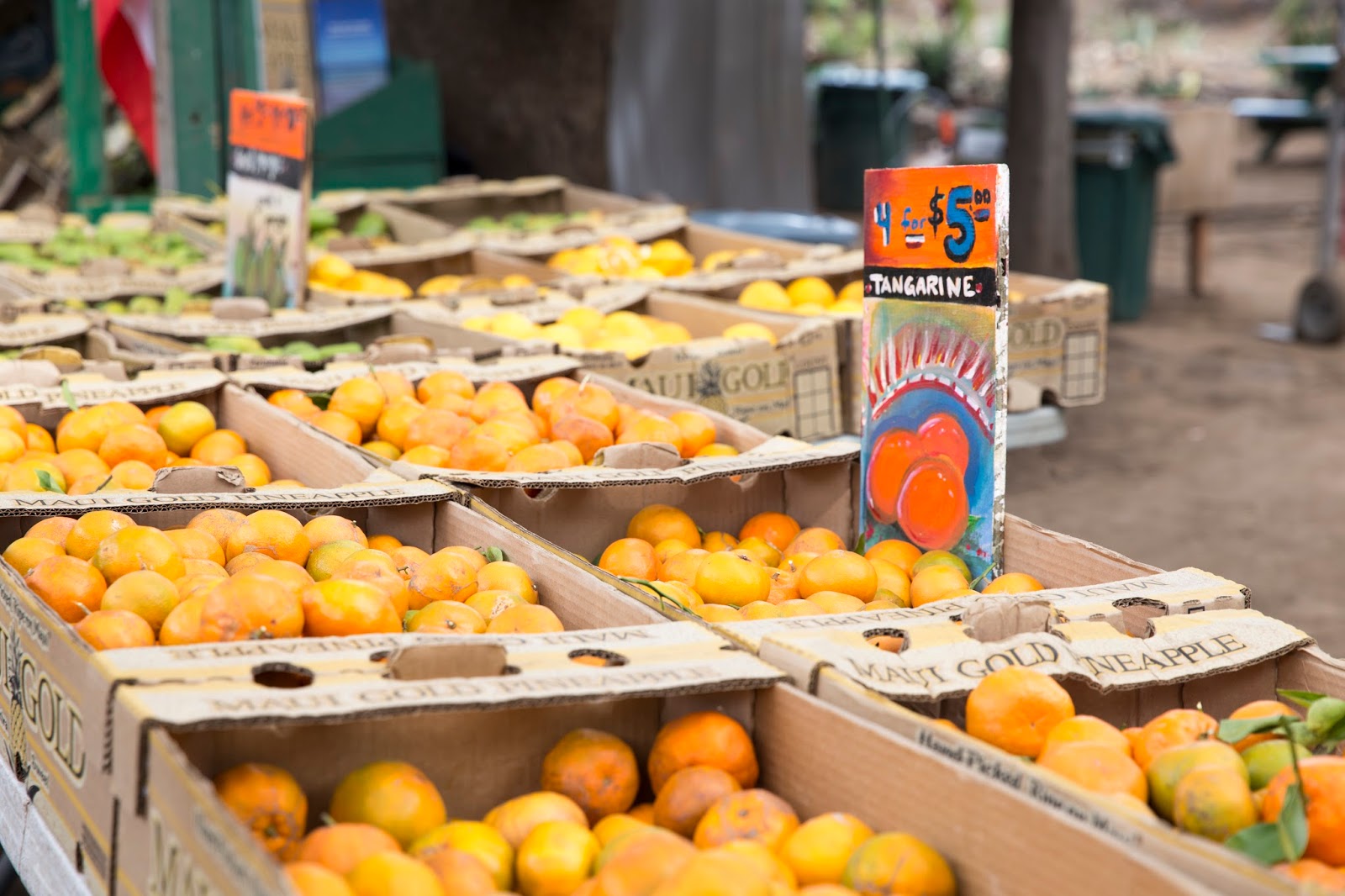 Lunch
Cow Pig Bun: Trying to find this restaurant could be a tad tricky given it's in an industrial area but trust me – the drive is worth it. These guys are taking non-traditional twists on burgers that are out of this world. Highly recommend and try the side of pork rinds!
Coconut's Fish Café: Touted as the BEST fish tacos on the island – you know we had to pay them a visit. We opted for the fish and chicken tacos and were definitely impressed. The mango salsa is the perfect finishing touch. A must do!
Paia Fish Market: I can't lie; this may have been our favourite spot on the island. The fish tacos were simple in nature but the fish was so fresh and tasty – you wouldn't have wanted it buried in different flavors. Highly, highly recommend!
Da Kitchen Café: We hit this spot up right after we landed from the airport. We didn't know if we planned to be in the area again and heard great things. Expect a long line up (we waited to get in before it even opened!) Adam dares anyone to take on the notorious Moco challenge (you have to finish your plate)!
JAWZ Taco Truck: Another tasty lunch on the cheap that we loved!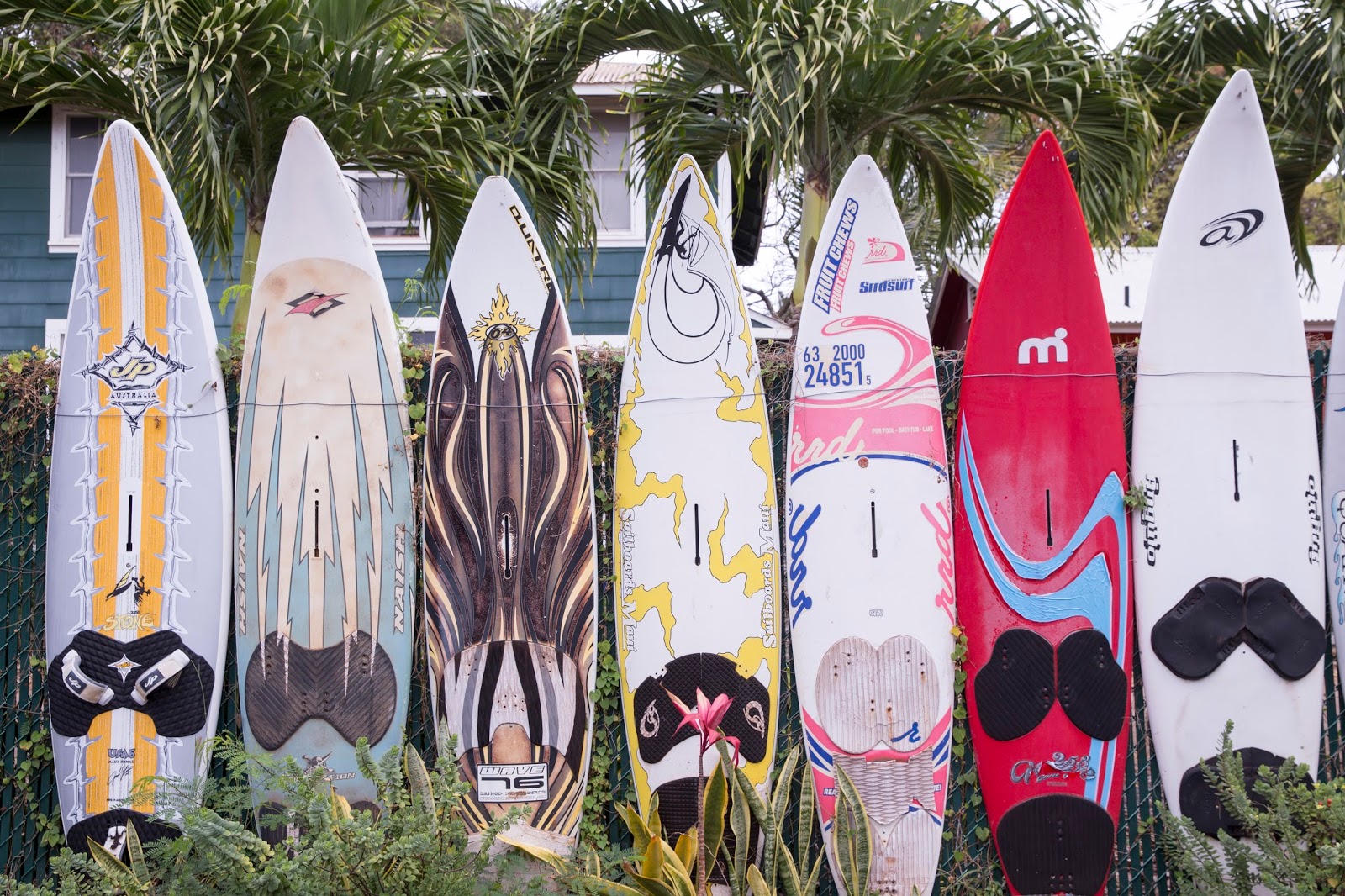 Dinner
Luana: This is more of a hot spot for cocktails and snack fare but the views of the sunset from this view, are unlike any other. I had some amazing cocktails here during our stay and the mixologists are really into putting unique twists on old favourites.
Ko: This restaurant was actually located within the Fairmont Kea Lani and we'd heard from a few friends, it was not to be missed. The menu is made up of traditional Hawaiian recipes passed down from generations. Each course was superb and the staff was the friendliest in town. Searing your own tuna at the table on a hot rock? Count me in! And be sure to ask what fresh batch of ice cream they've made for the day – there's a limited quantity made and it's never published on the menu!
The Restaurant at Hotel Wailea: This was certainly a splurge meal for us. Touted as one of the most romantic restaurants in America, we figured it was worth a visit. The views definitely didn't disappoint but the food wasn't as good as we had hoped. I'd suggest coming here for sunset cocktails and apps – the views are incomparable!
The Mill House : Another recommendation from Glen, we loved the dining experience here. Located on a tropical plantation, the farm to table concept brings fresh takes on classic favourites. The menu changes daily so we couldn't pass along our recommendations but we'll definitely be back for our next visit.
Star Noodle: I'm honestly drooling still thinking about this spot. My girlfriend, Candace, passed this place along as a must-do and she did not disappoint. What was supposed to be a casual quick bite turned into plate after plate being ordered. Try and eat at the bar if you can – the staff is super friendly and you get to see all the amazing meals coming out of the kitchen. You must order the pork buns, Bacon & Eggs, Brussels sprouts, Garlic noodles and finish off with their malasadas. And those are the only dishes I can remember ordering!
Ono Tacos: A tasty Mexican food truck in Lahaina if you're looking for a tasty and flavourful dinner on the cheap.
Mama's Fish House: I don't think I've met anyone who's been to Maui and hasn't eaten at this restaurant – and for good reason. Yes, it is pricey (at least when you consider the exchange to the Canadian dollar) but the food, drinks and ambiance was worth it. It was a treat for us on our vacation but certainly well worth it! We opted for a fish and lobster combo that was insanely tasty!
Monkeypod Kitchen: This was a nearby restaurant in the Wailea area. We loved the relaxed vibe, craft beer selection and killer pizza and tacos.
On our list but we couldn't make it: SouthMaui Fish Company, Flatbread Company, Maui Brewing Co, Ono Gelato, Merriman'sMaui, Duke's Beach House, Coconut Glen's Ice Cream, Matteo's, Tin Roof, and Nuka.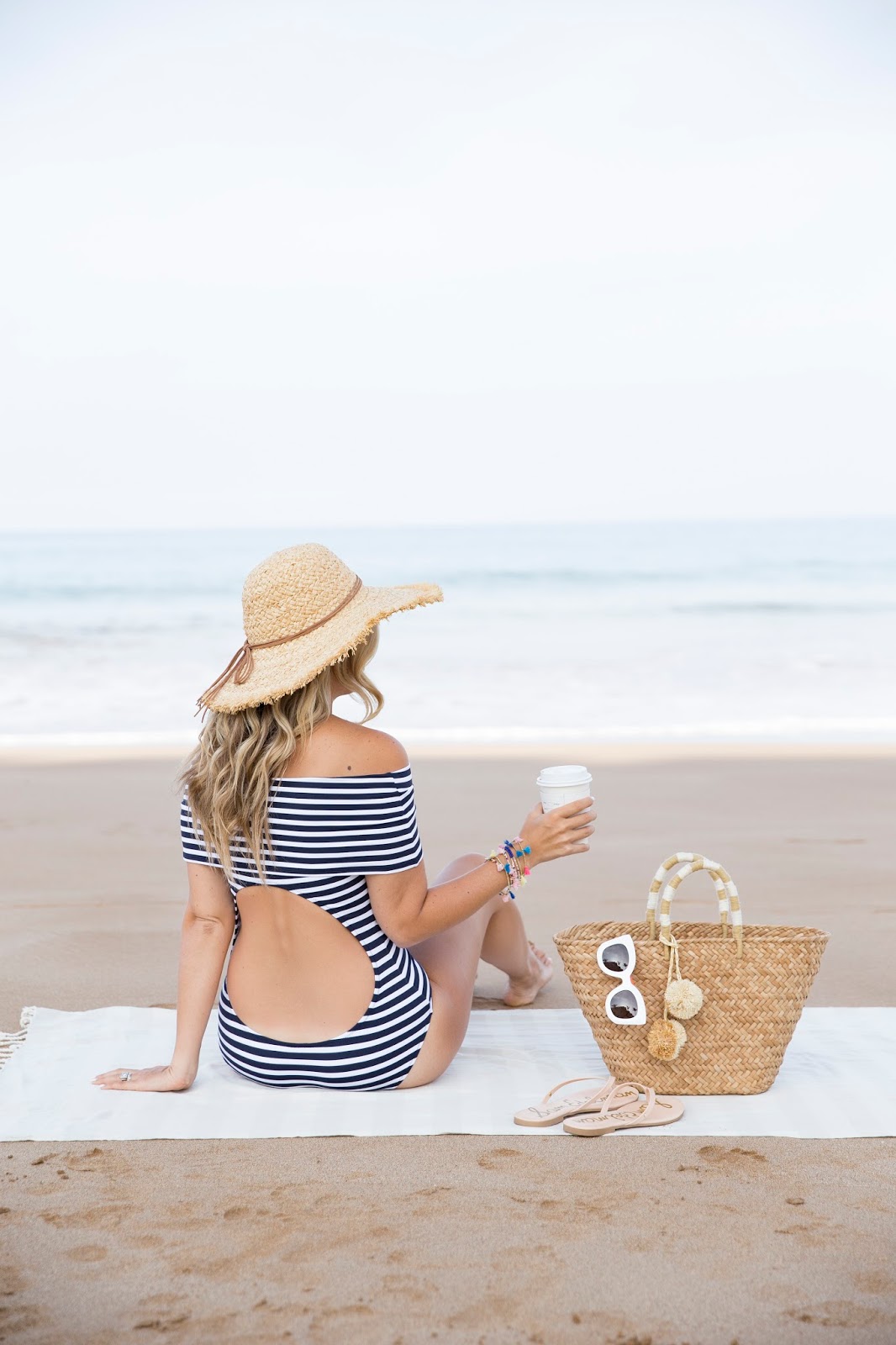 What to Do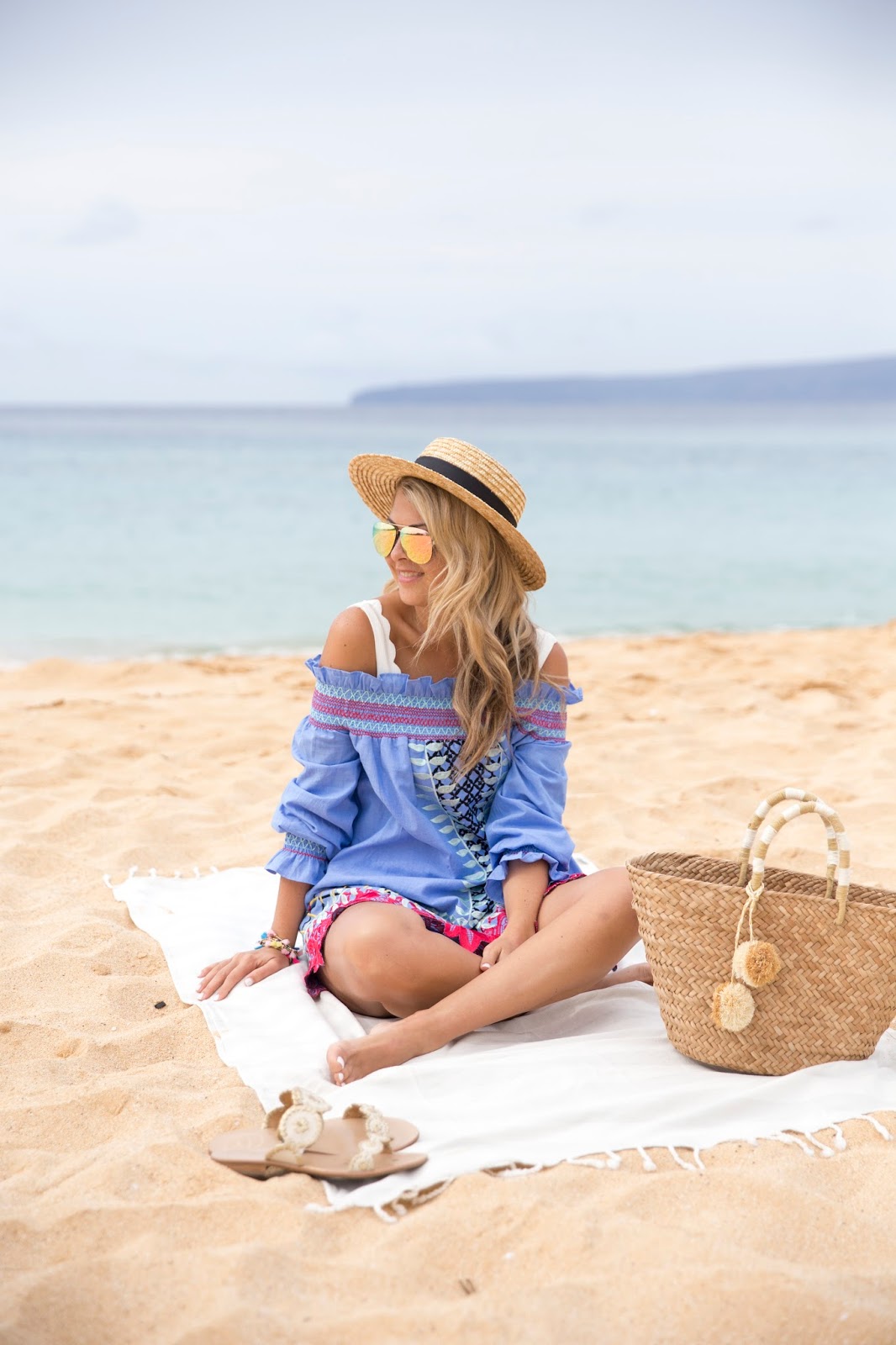 Beaches: What would be a Maui guide without beaches? We wished we could have seen more but from what we could get to, these were our favourite spots: Koki Beach (tropical), Big Beach (best for sunsets), Oneuli Beach, Black Rock Beach, Ka'napali Beach (great for whale watching), and Hamoa Beach (ideal for surfing).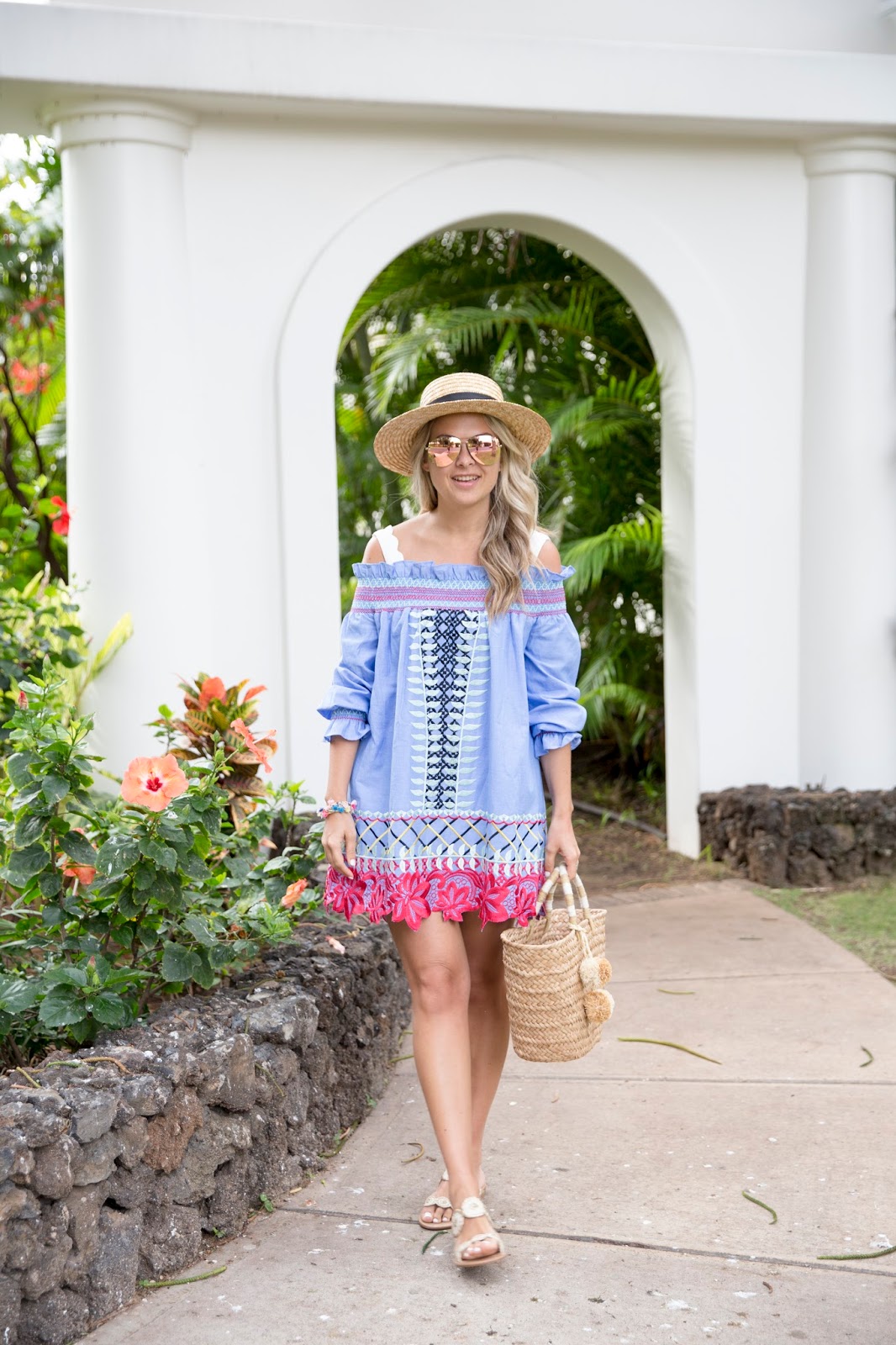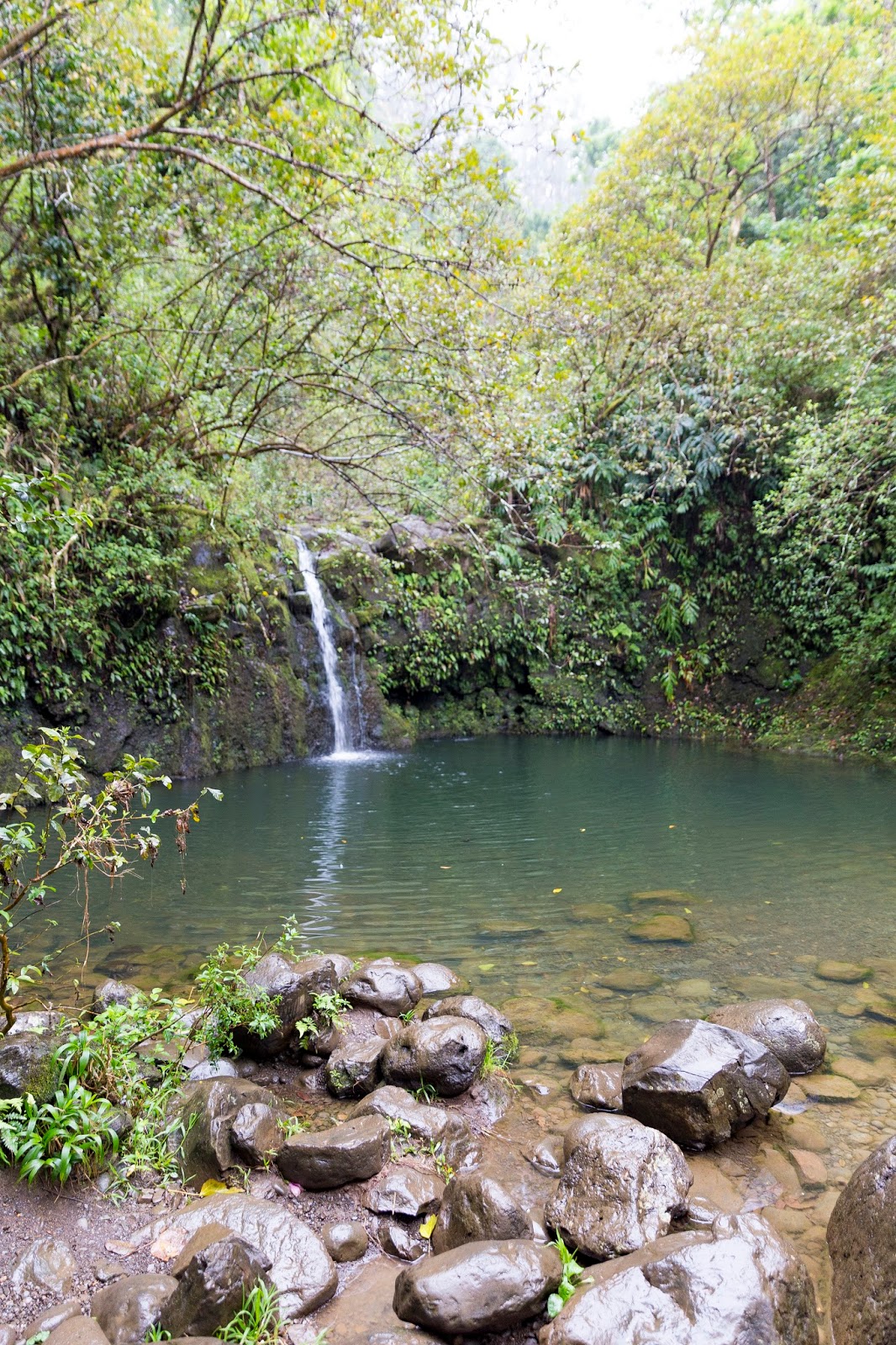 Perfect spot on the Road to Hana
Road to Hana: Most people plan to tackle the Road to Hana over the course of a day. Truth be told, we weren't 100% sure if this was for us so we opted to cover half the territory and would see how we felt about things. Unfortunately, rain set in and we had no choice but to turn back after 3 hours but I would recommend the excursion. We are fans of the Lonely Planet books and their guide to the Road to Hana was awesome. We were able to find a quiet swimming area all to ourselves!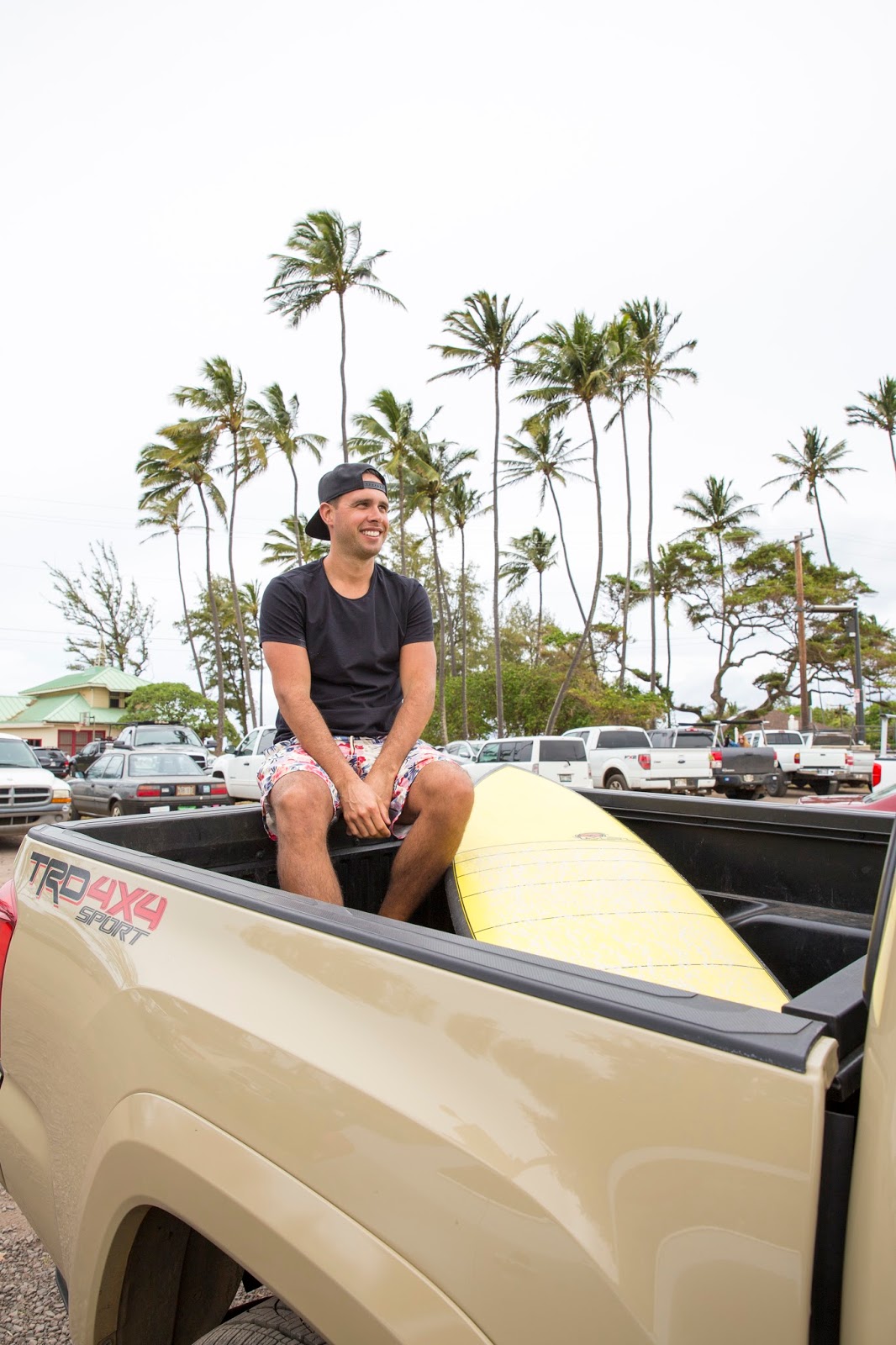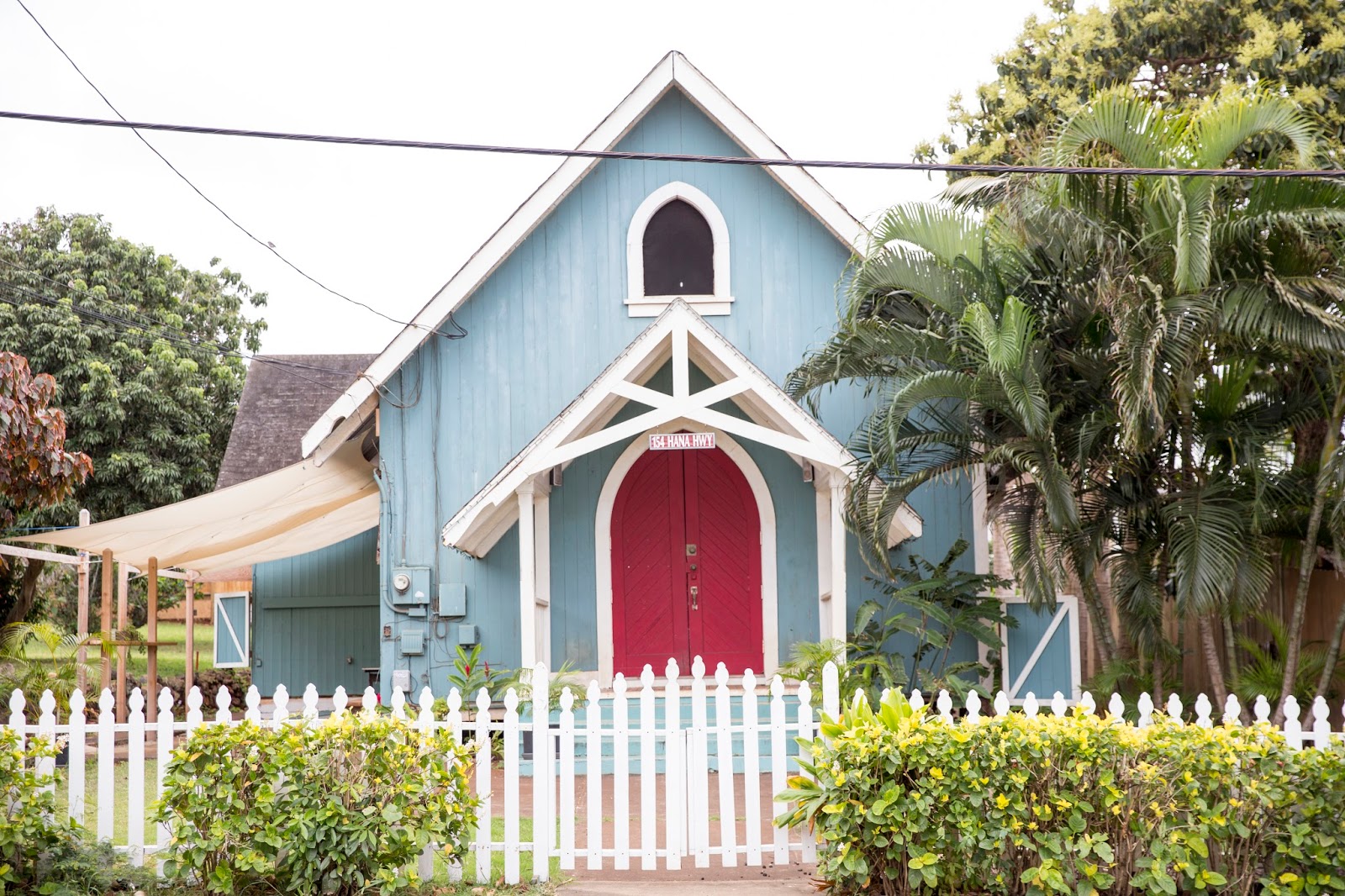 Paia: A bohemian beach town, you must spend a day exploring Paia. From the cute coffee café's to lunch spots and boutiques, it's a colourful take on a surf town. I opted for sightseeing but Adam surfed at the nearby Baldwin Beach Park.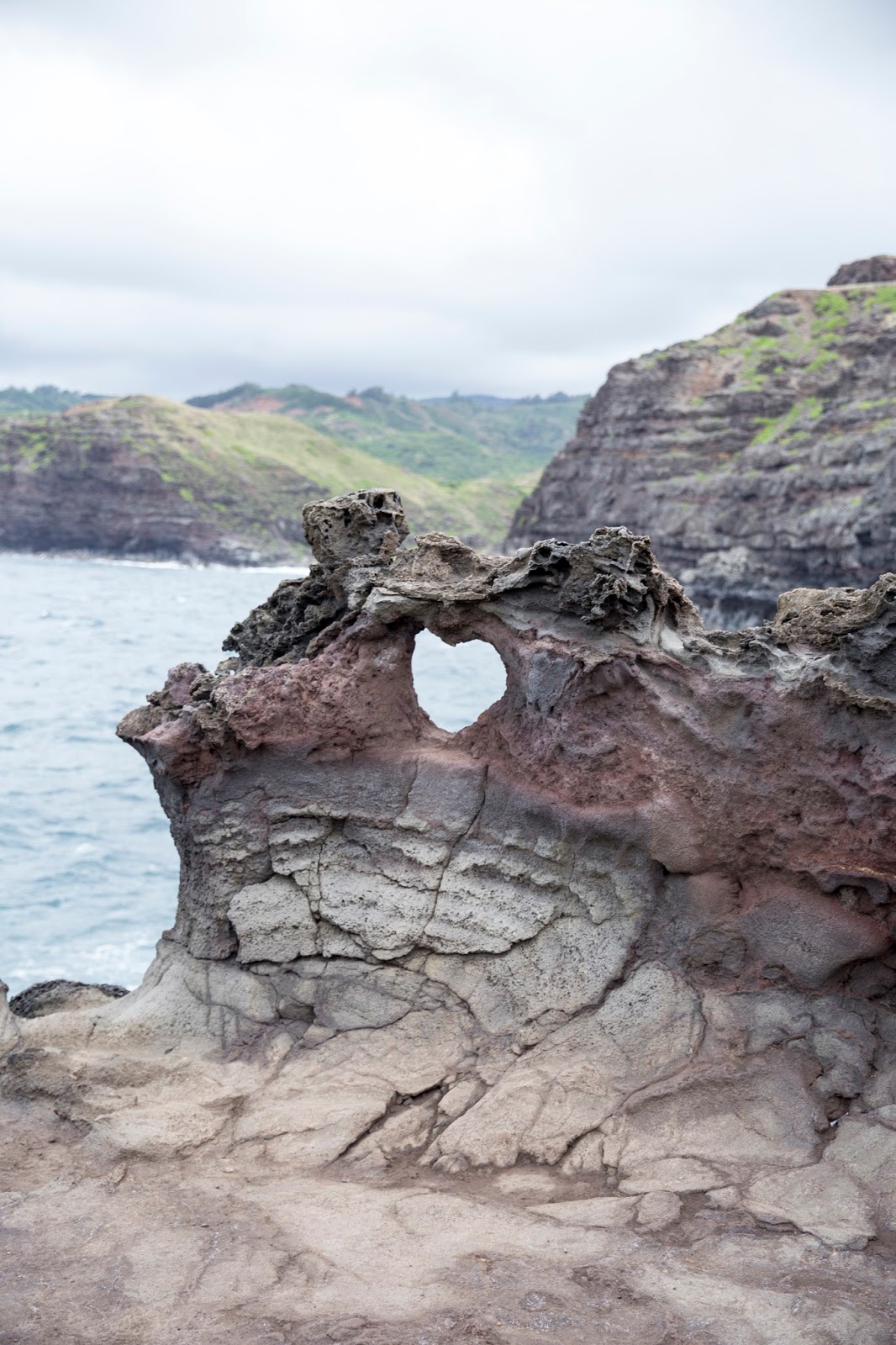 Nakalele Blowhole: Otherwise known as the heart rock! So word to the wise, we found this drive from Wailea far more difficult and intense than the Road to Hana. There were more sharp turns, single lane curves and tight squeezes so do plan for this in your drive time. Also, be sure to bring appropriate footwear. I was a goof who brought flip-flops and climbing down the rock mass was one thing, but going back up was another. That being said, the view is definitely worth the climb!
Snorkelling: We tried snorkelling in a few spots and found Ka'nalapli Beach to be one of our favourites for the area. We never made it but heard repeatedly that Molokini Island should be top on our list for our next stay.
Haleakala Crater: Ok so major fail on our end but we could never peel ourselves out of bed early enough to get this checked off our list. We had every intention of driving up to watch the sunrise from this view but the 4AM wakeup call was just too much for us each morning. We slightly regret it now that we've left so it will certainly be on our to-do list for next time.