Best Before Bed Practices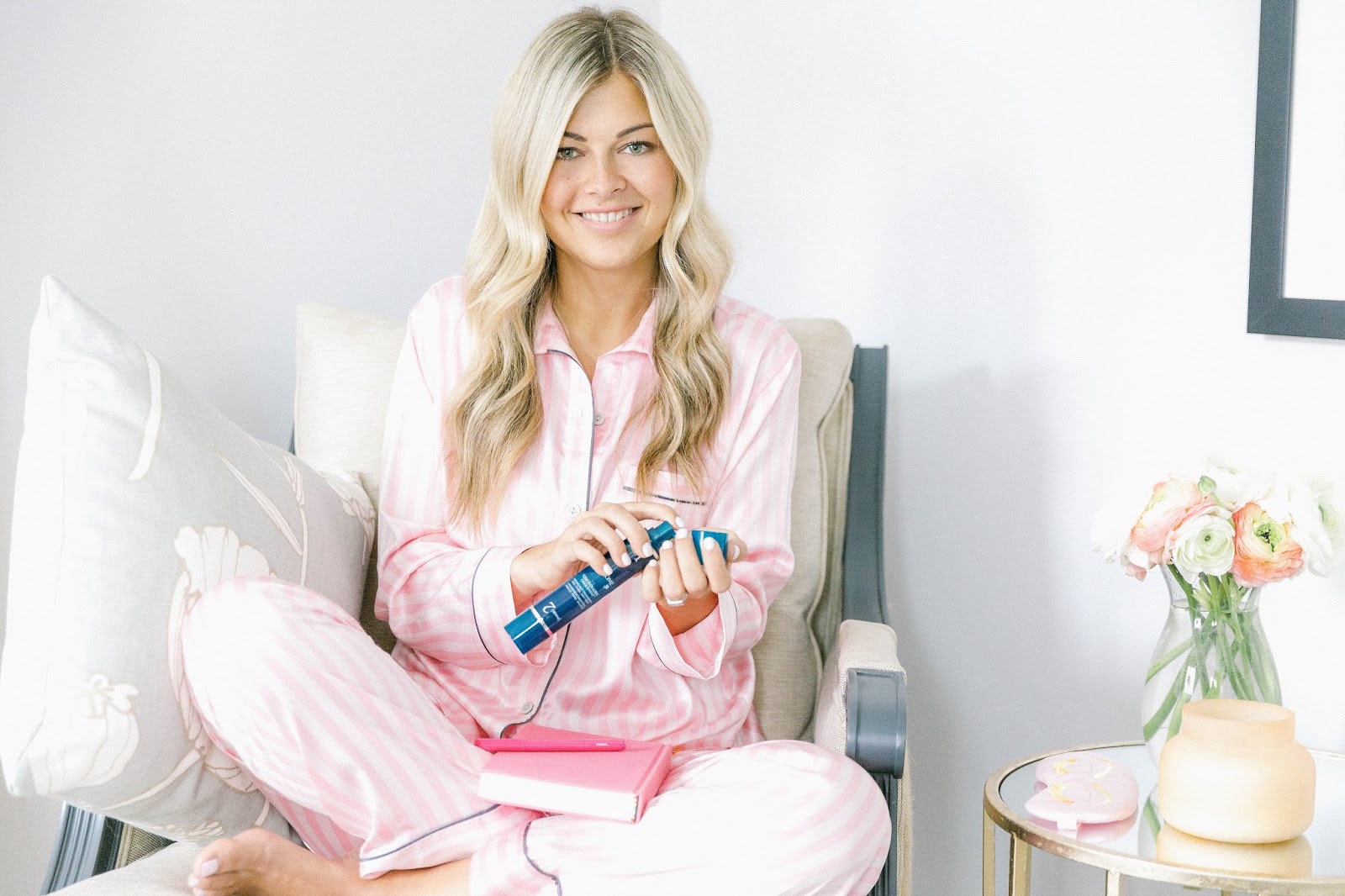 One of my resolutions for 2017 was to not only put in place but actually carry out a better routine before bed. As much as I love climbing into bed after a busy day, I often find myself struggling to sleep, as it's also the first time I've often had to even remember about that email I forgot to send or that errand I still have to run. By taking some me-time before bed – even if it's just 10 minutes – to relax, I've felt so much more relaxed and ready for sleep.
What have I added to my routine? Jotting
down notes from the day. Whether it was things I accomplished, work completed
towards personal goals, errands, to-do items or more – I find the process of
writing things down to be very therapeutic. I've also started drinking herbal
tea and we're trying to be better with no iPads, iPhones or TV at least 30
minutes before lights out. Lastly, my evening skin care regimen is another essential
part of winding down that I wanted to add to my routine.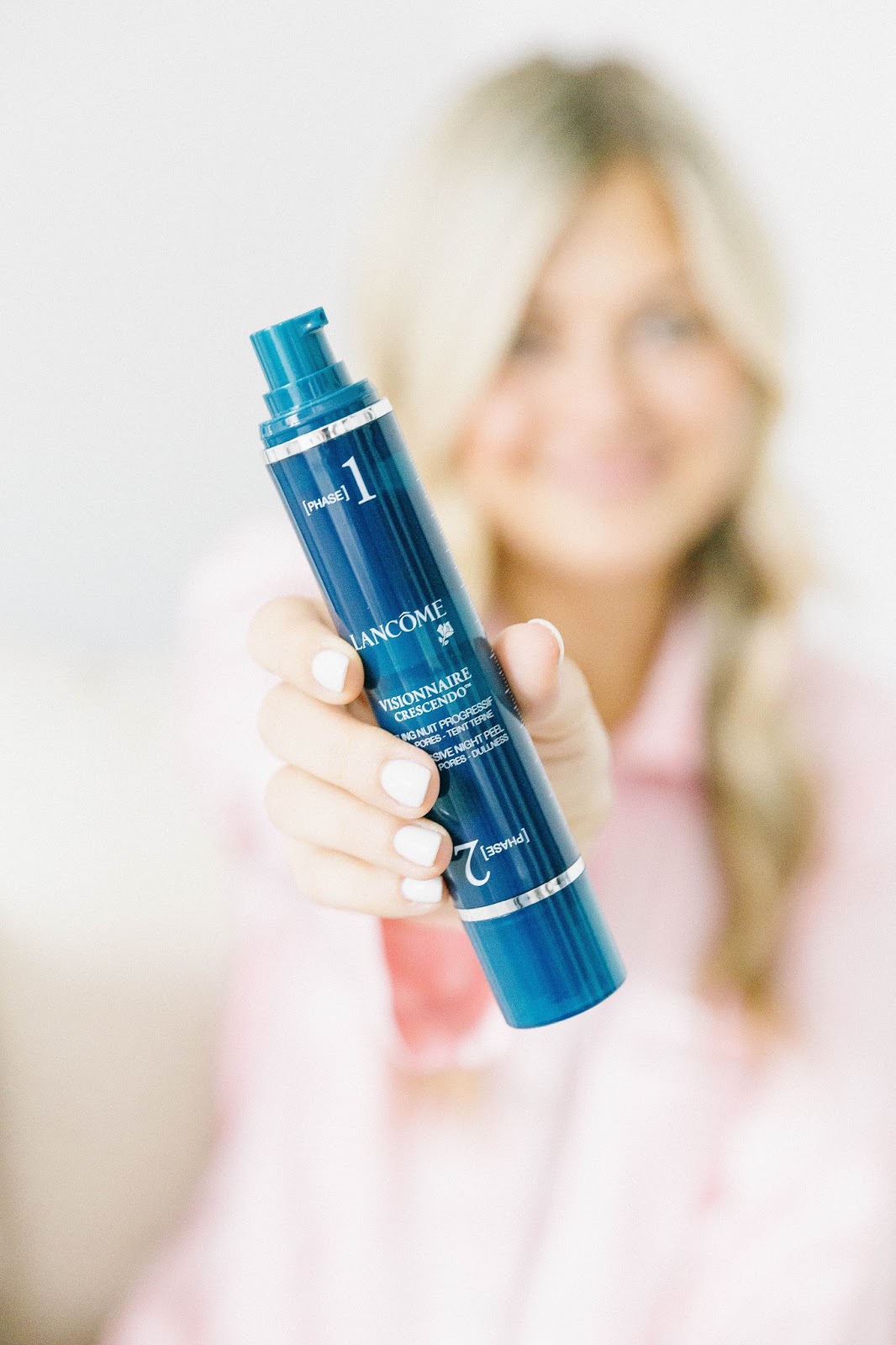 Thankfully, I've been able to check that
off my list after testing out the new Lancome Visionnaire Progressive NightPeel. This complementary liquid formulae is actually a dual phase product where
you use the Phase 1 serum for the first 14 days followed by Phase 2 for the
remaining 14 days.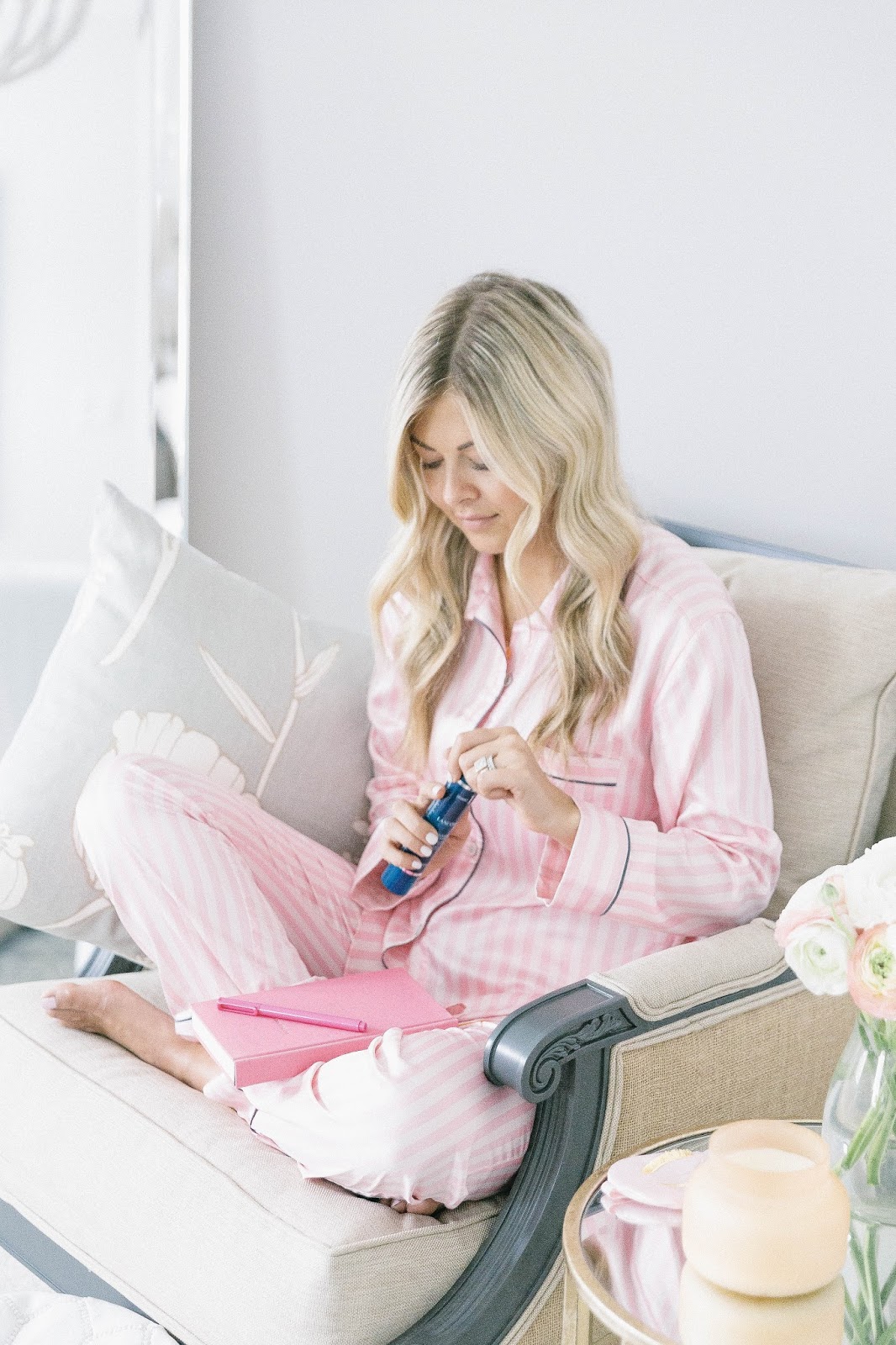 The product is a progressive intensity peel
that gently works to exfoliate the skin and boost penetration of its active
ingredients (AHA) while Phase 2 involves increasing the concentration of active
ingredients (
salicylic
and glycolic acid)
to improve your skin's overall look and feel. This dual combo works to rescue
pores, smooths skin, events out your complexion and soften wrinkles or fine
lines.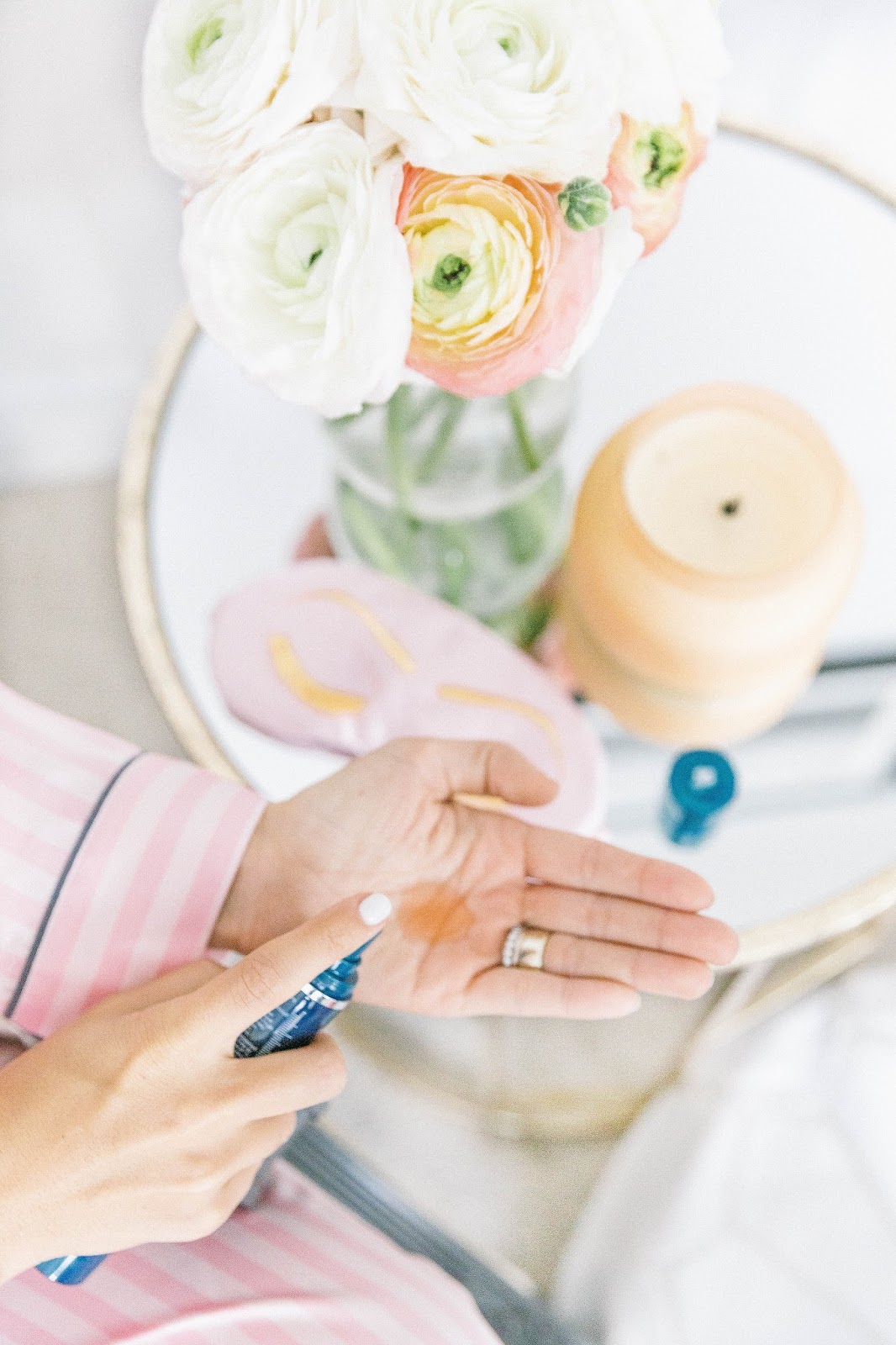 My favourite part about this product is
that it's a non-rinse solution. Simply apply to your carefully cleansed skin
and voila – you're set for the evening. I also love that the brand recognizes
this product isn't' something you'll need everyday, all year round. They
recommend using it up to 6 times at most in one calendar year to improve the
look and feel of your skin.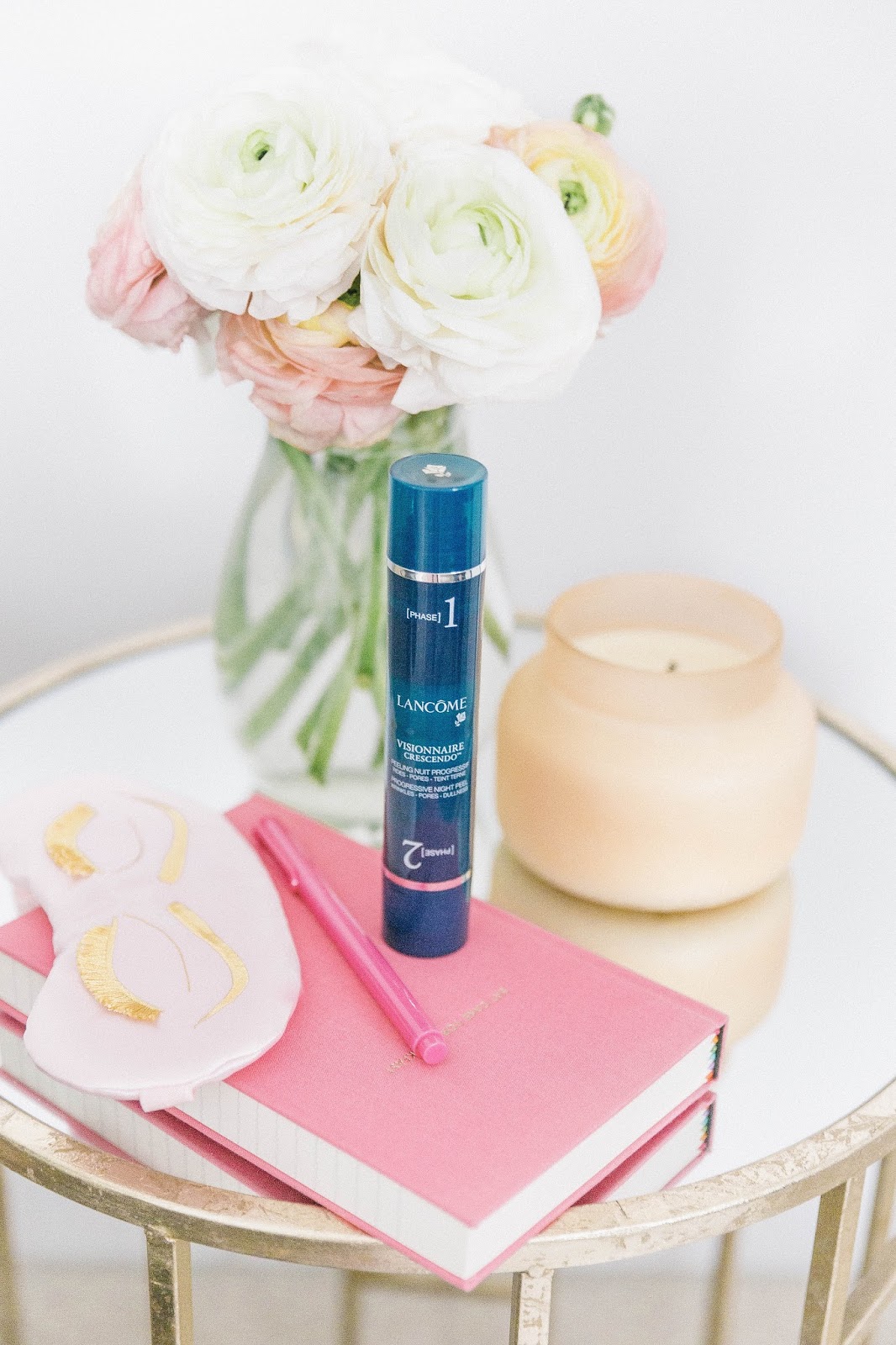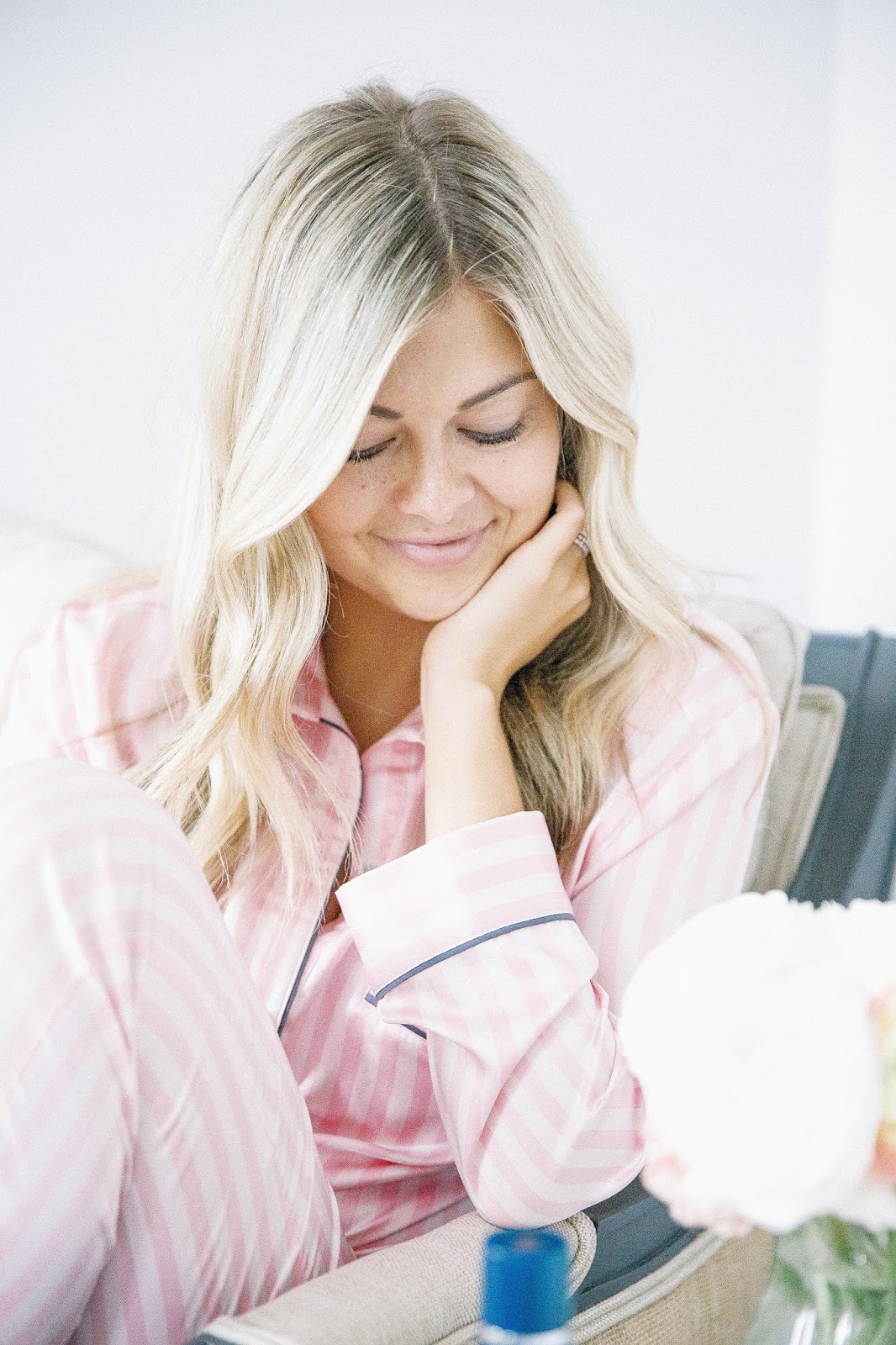 My skin definitely felt smoother and there was a healthy glow to my complexion. I can't say that my fine lines vanished but they did appear to be soften.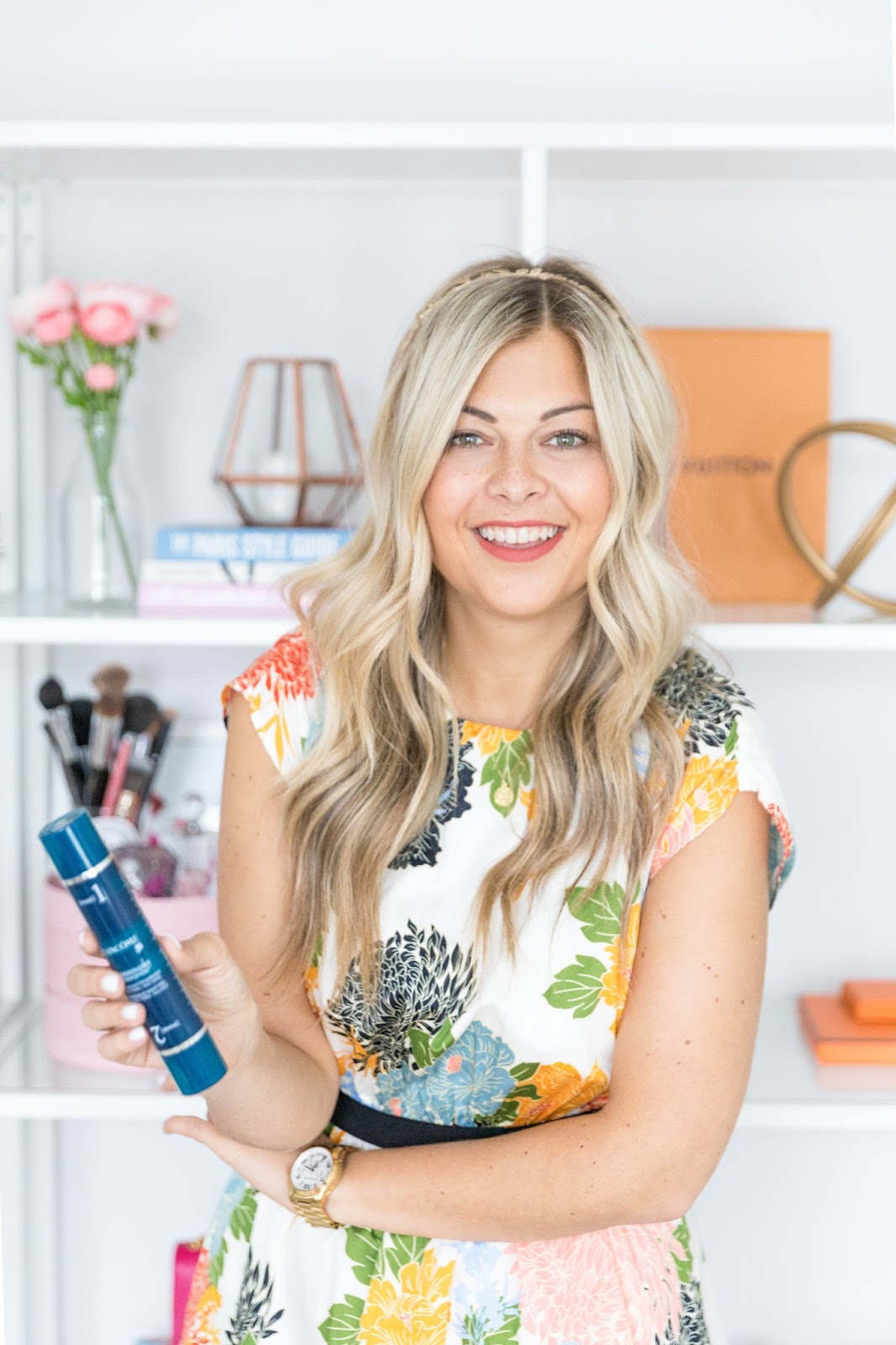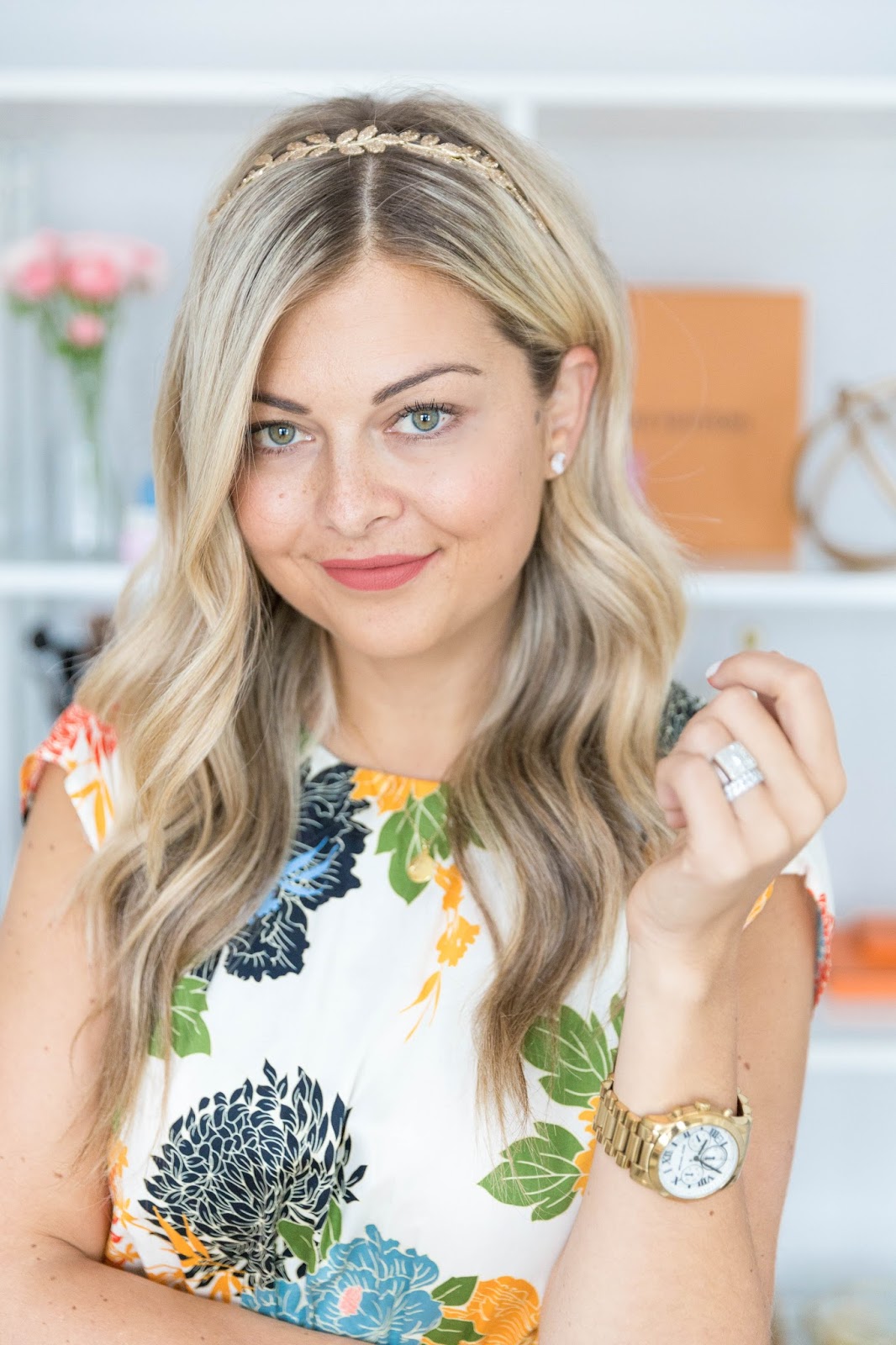 Being a low-commitment product, I can
definitely get behind a routine such as this especially given the amazing
results. I do suggest trying out the Progressive Night Peel for the next 28
days. And if you've got any perfect tips to ease that before bed routine – I'd
love to hear them!
This post was created
in collaboration with Lancôme Canada.