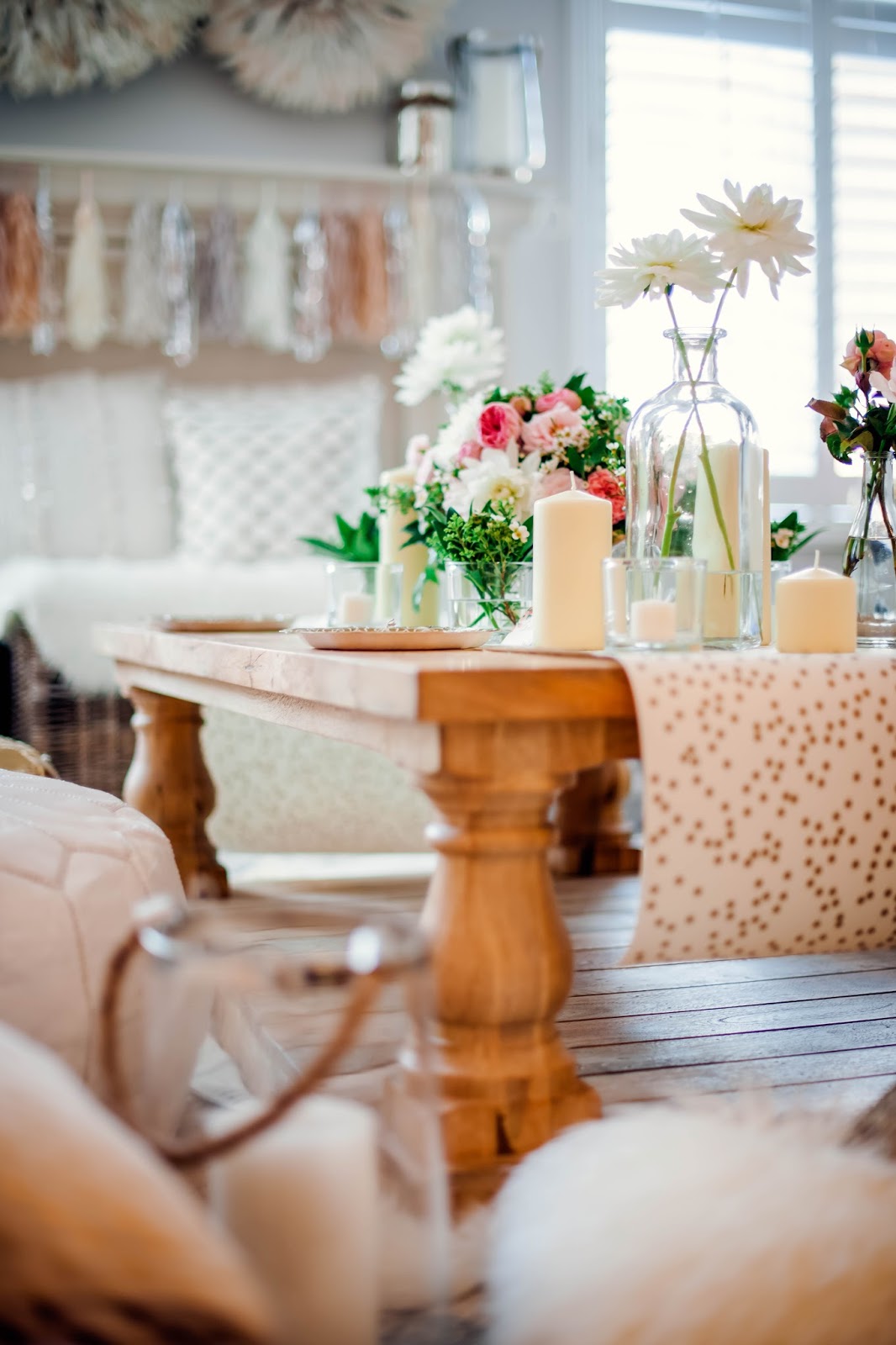 As much as I love going out with girlfriends and catching up over cocktails on a patio, there's something to be said for a girls night in. Having a few close friends, some yummy snacks or apps and of course, Palm Bay – it really can be a fun experience.
I hosted the same event last summer and learned that instead of focusing on having too many activities, sitting everyone around a common area was the most ideal scenario. I mean everyone loves girl talk right?!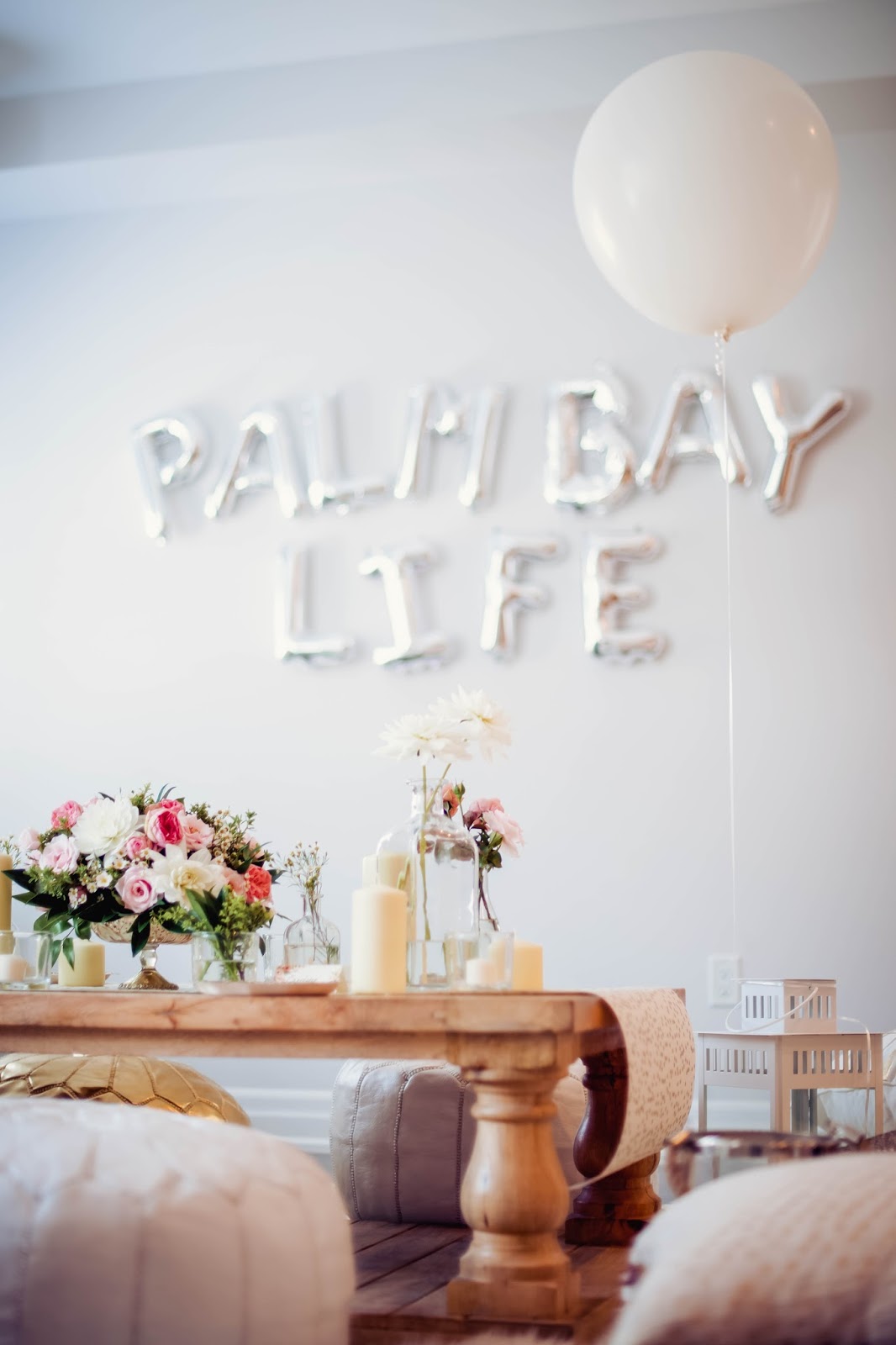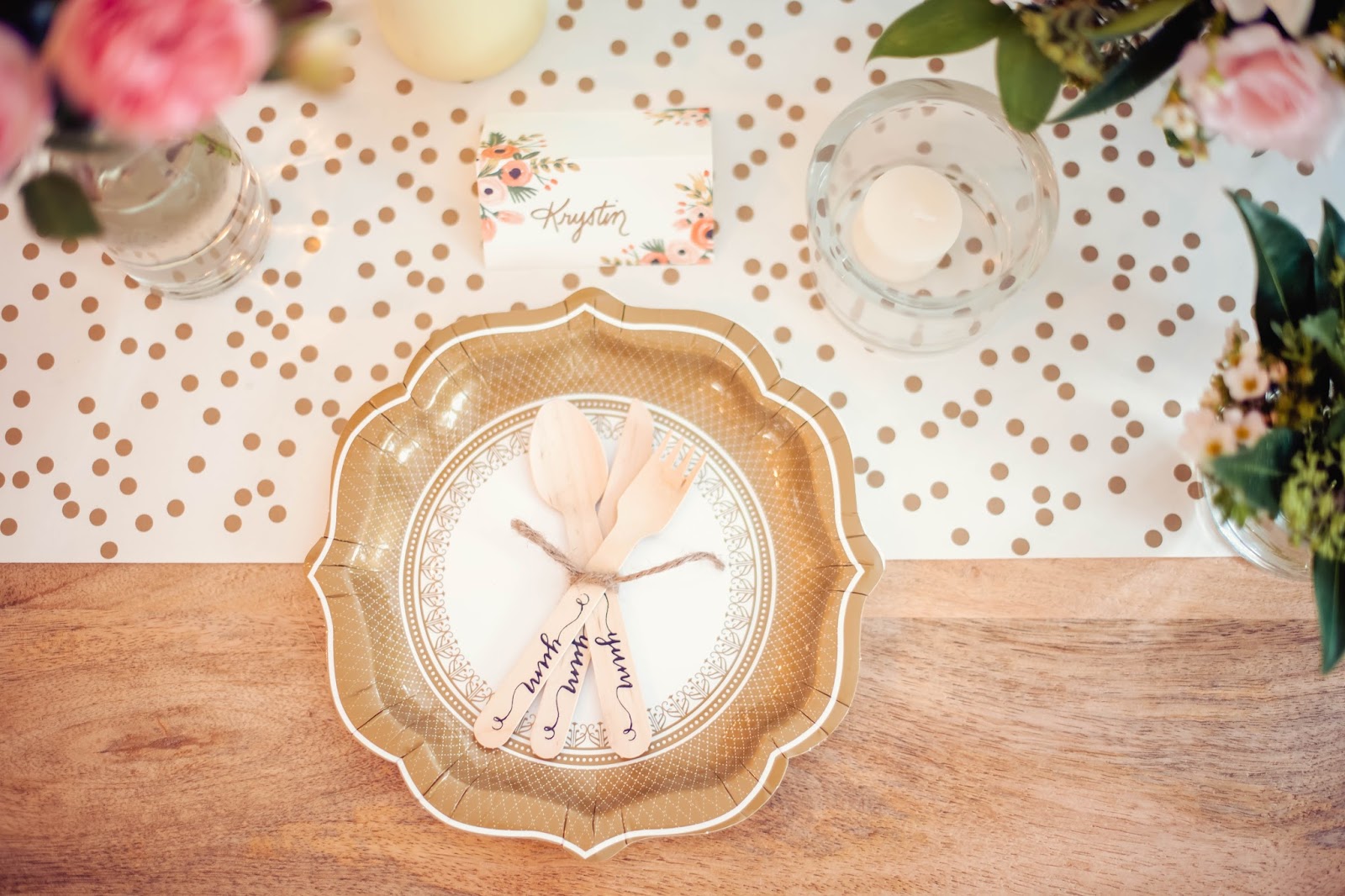 So I created a bohemian inspired party in our living room topped off with poufs, large pillows, fresh flowers, good tunes and some inspiring decor. Sure – this is definitely over the top for an average girls night in but sometimes it's just a teensy bit fun to go over the top with your decor – no?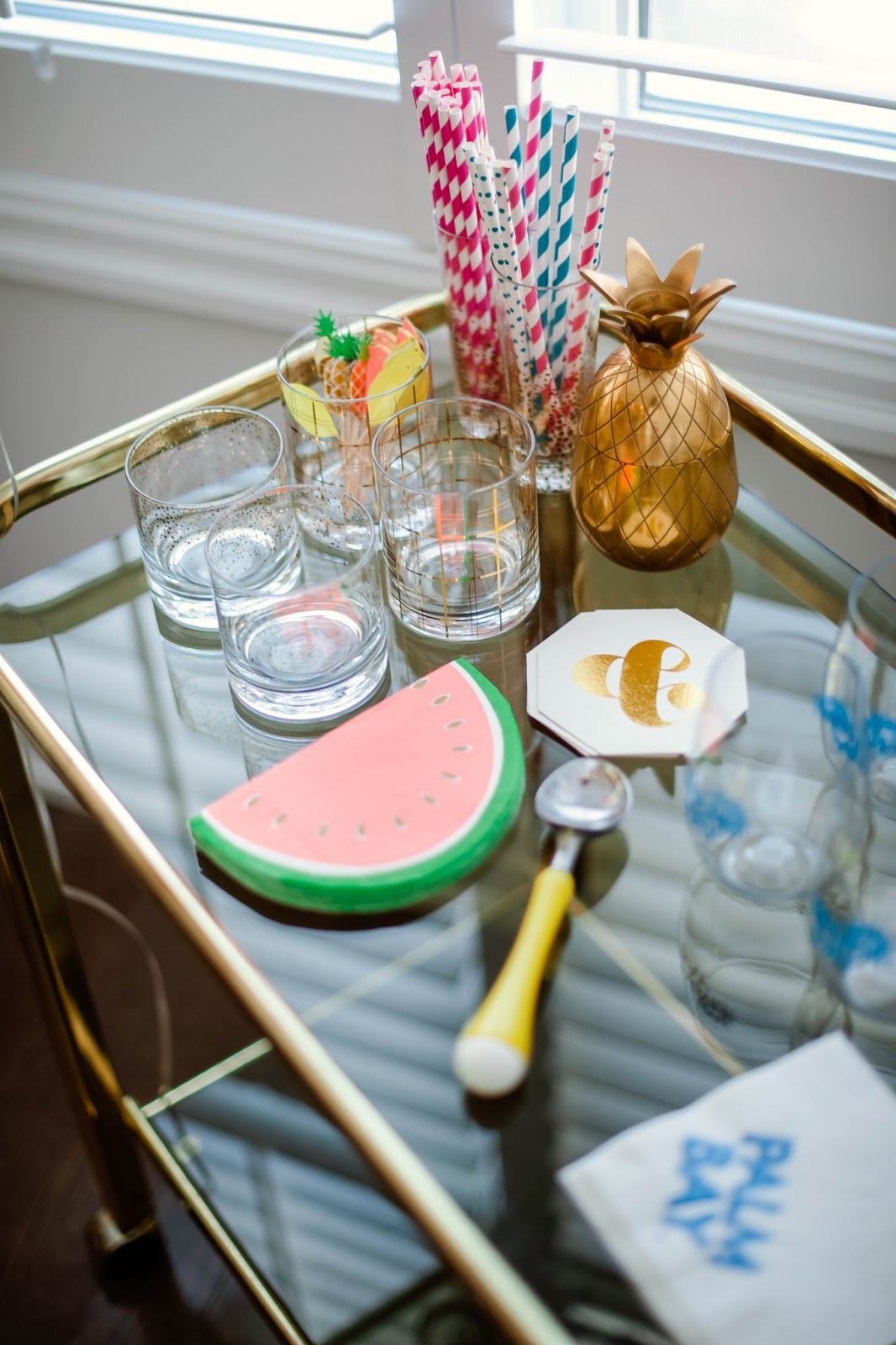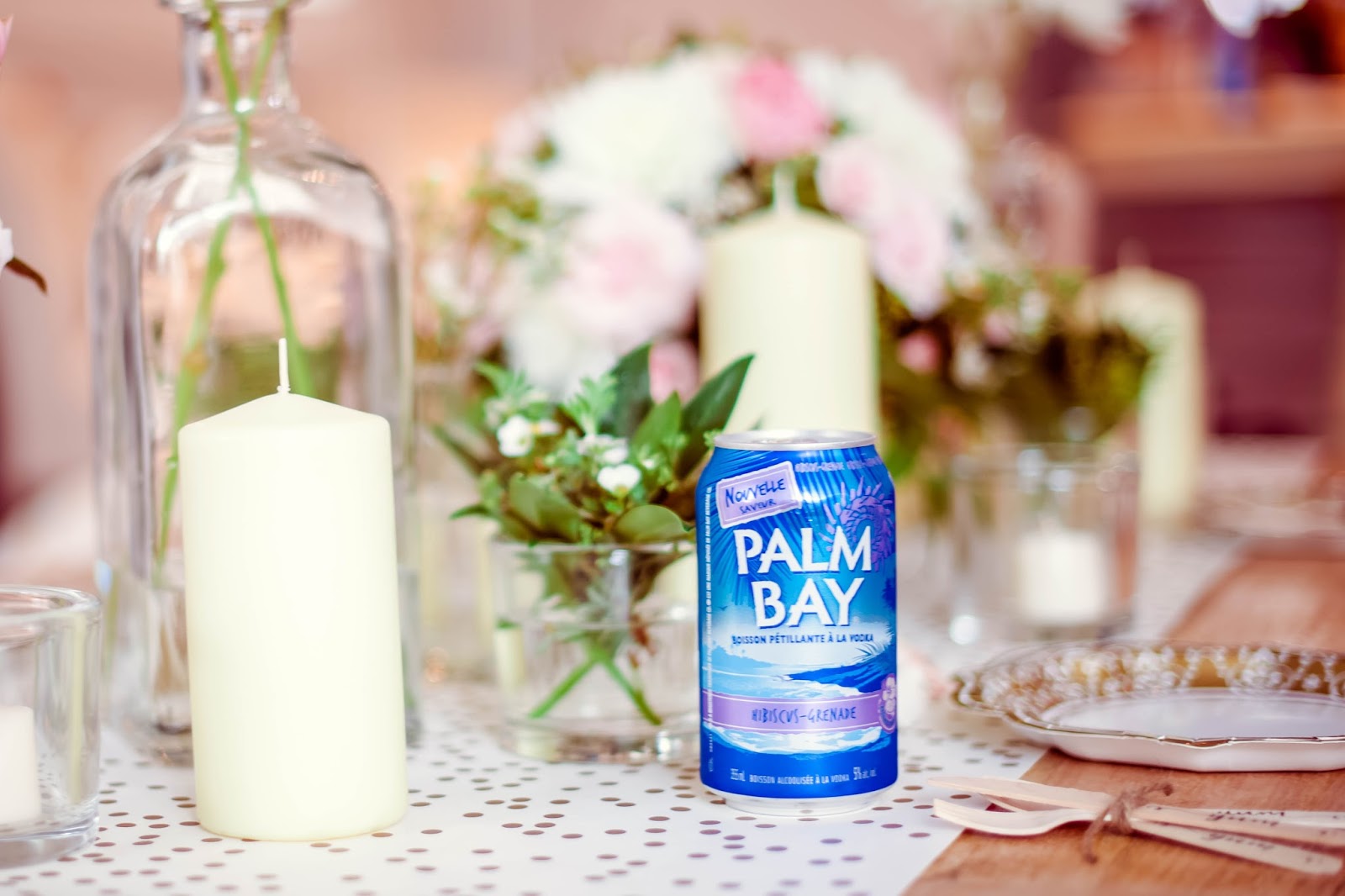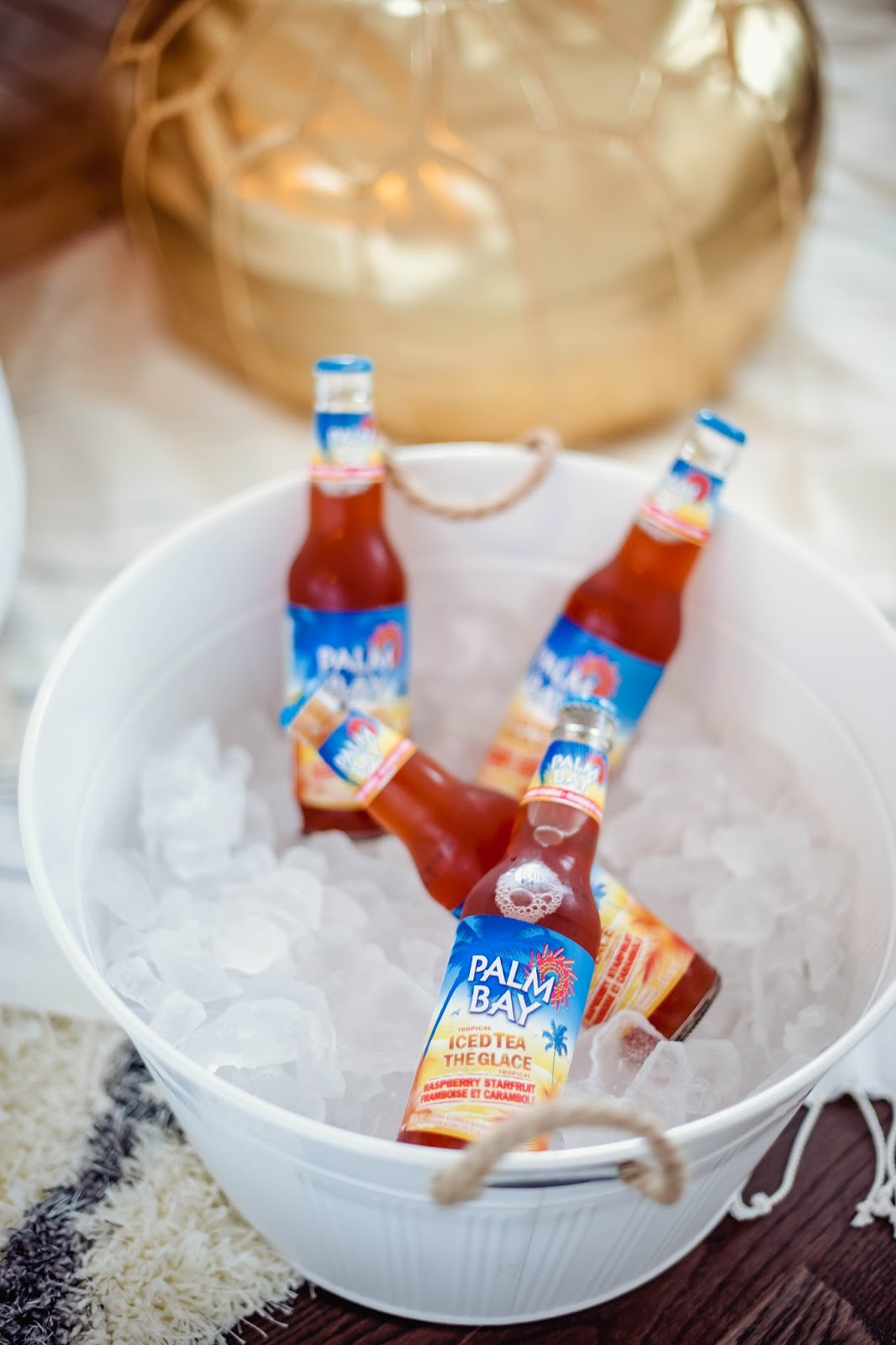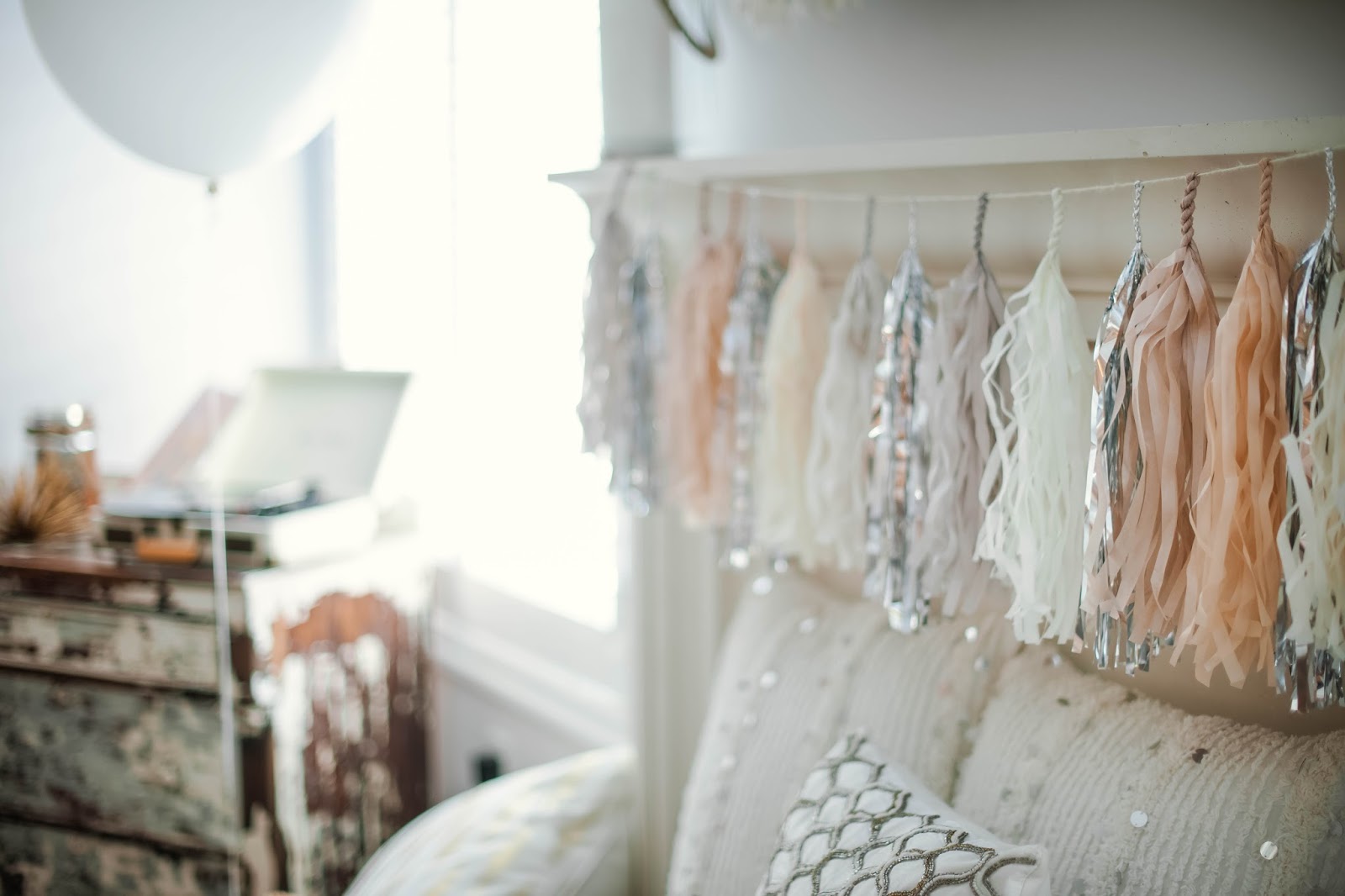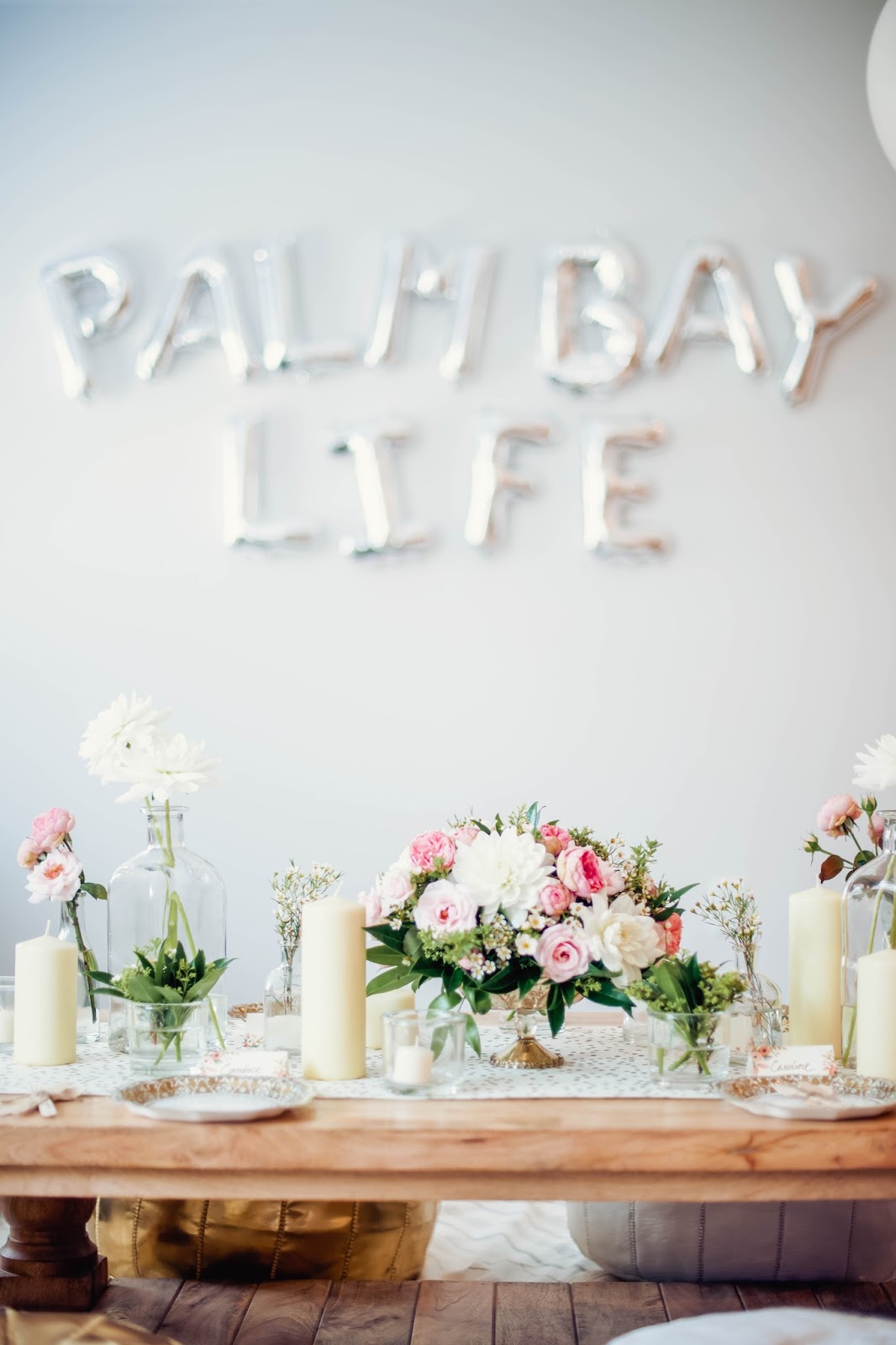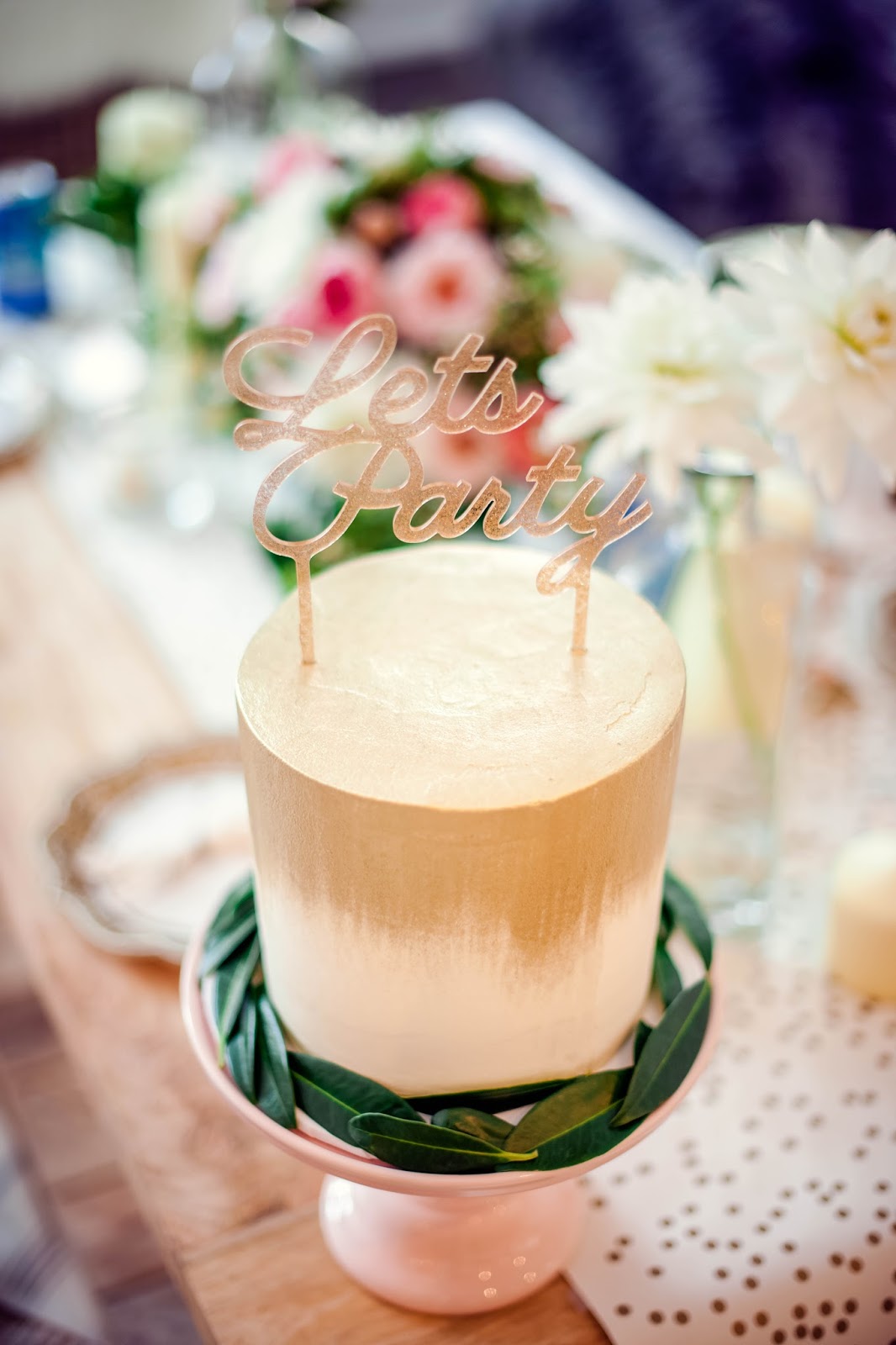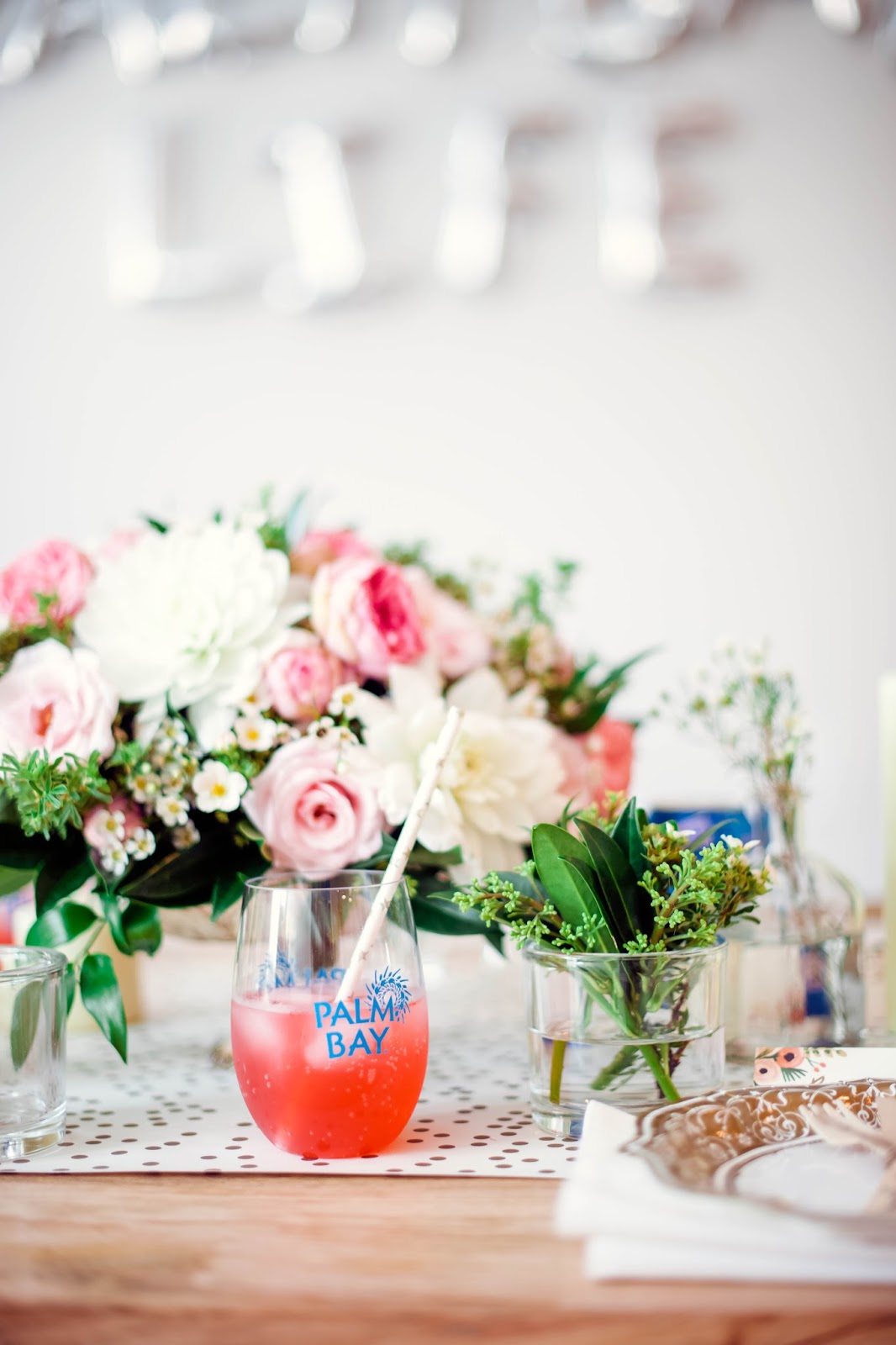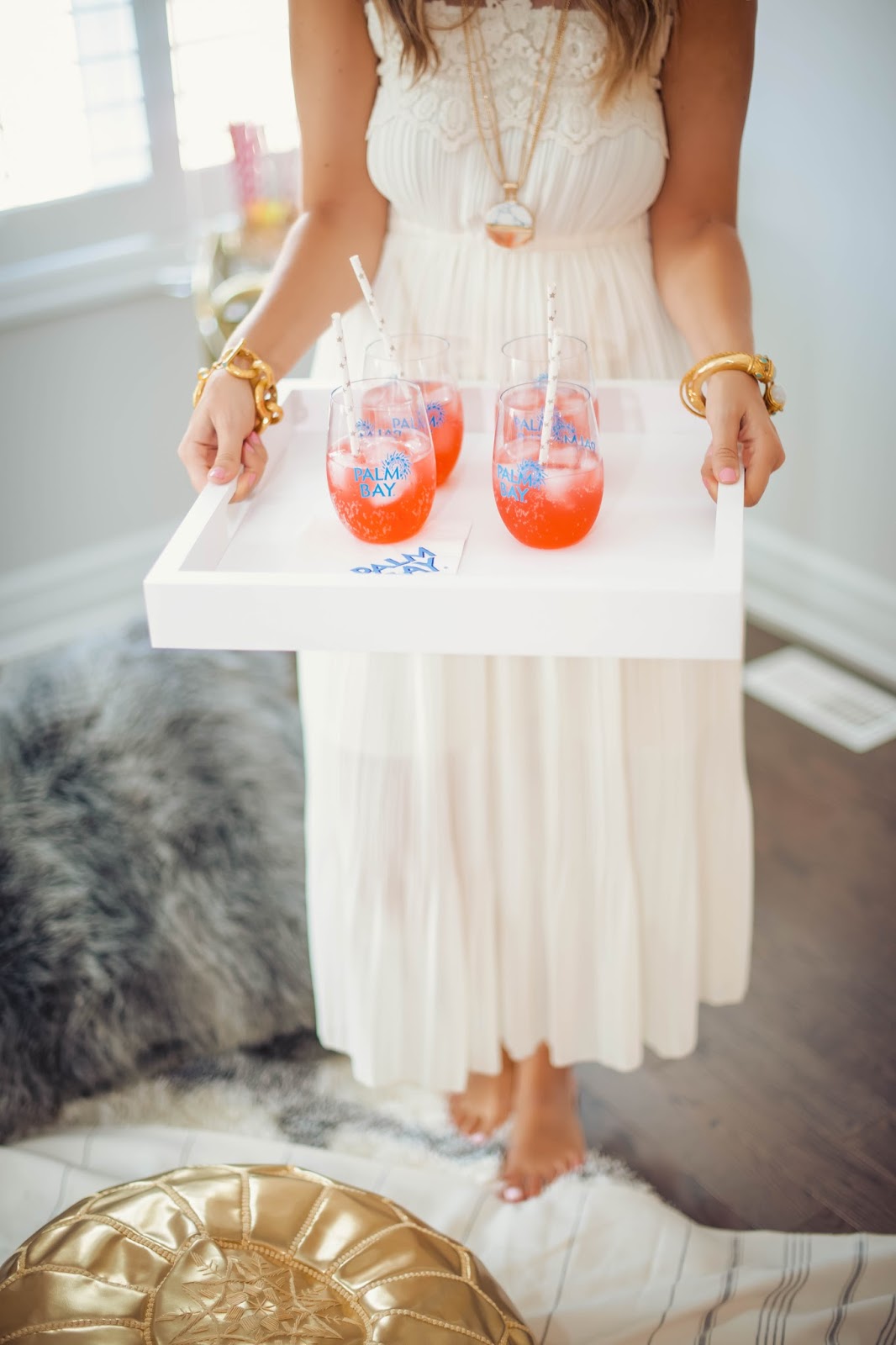 Serving up some fun cocktails to the girls!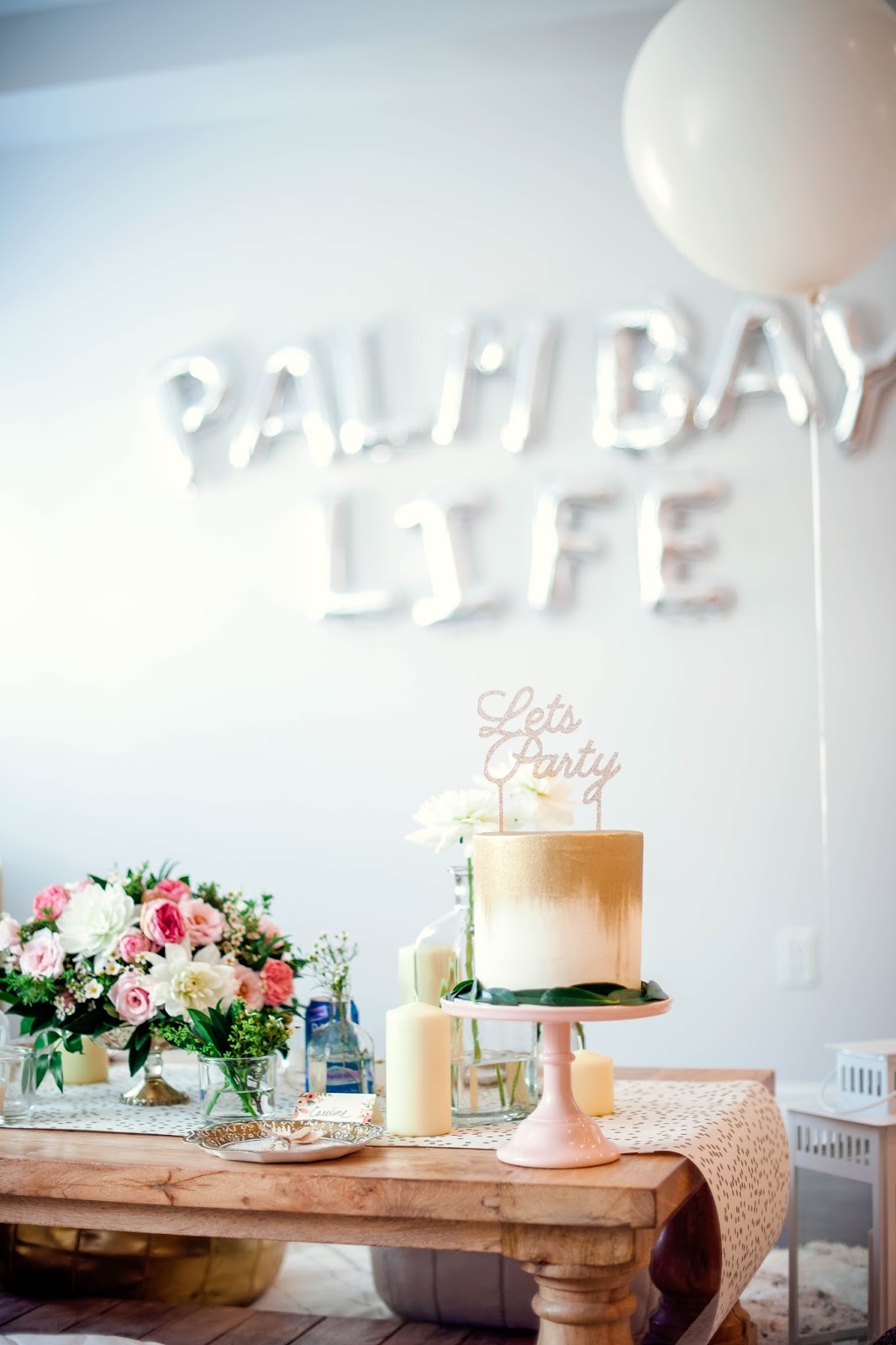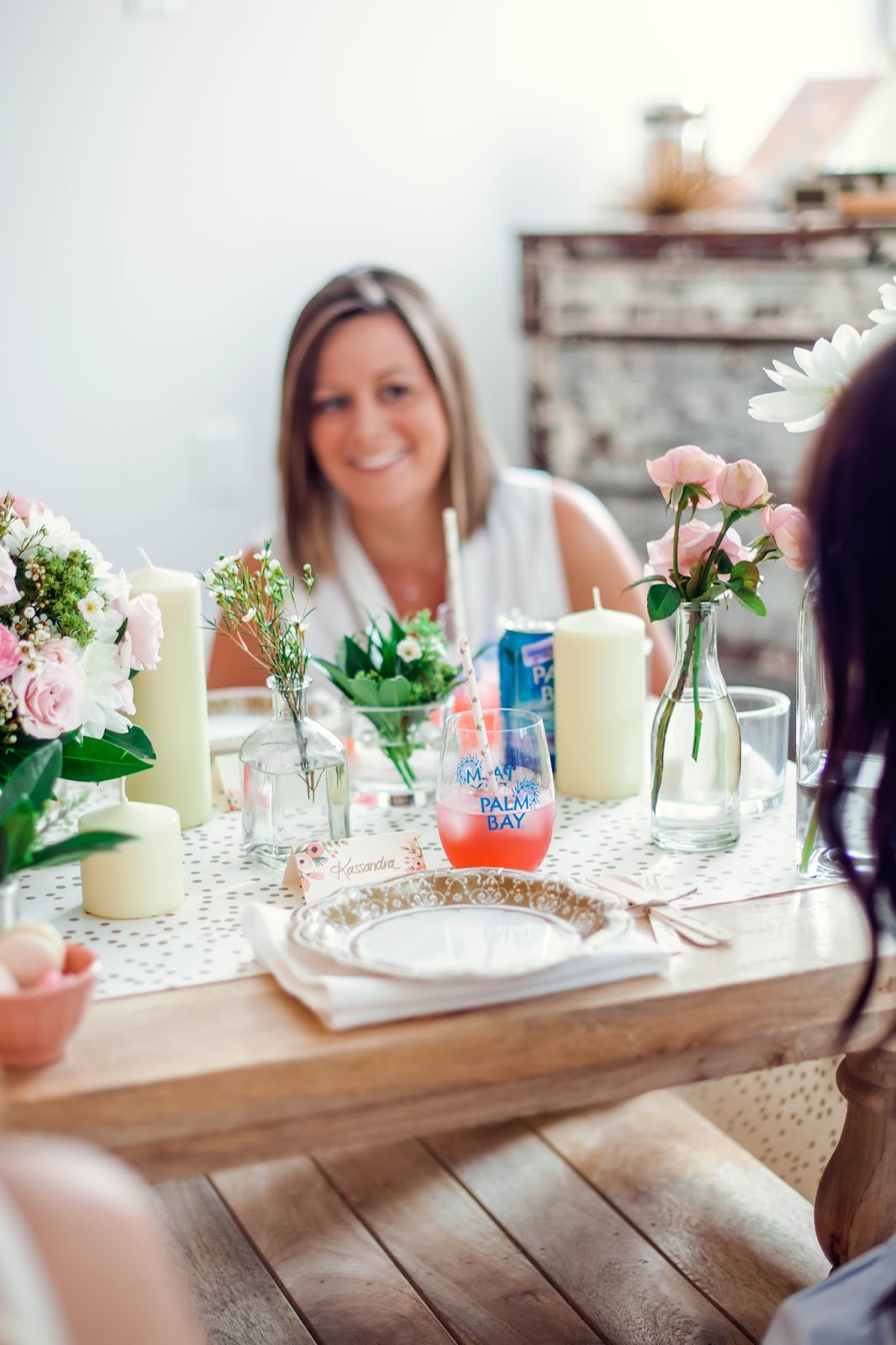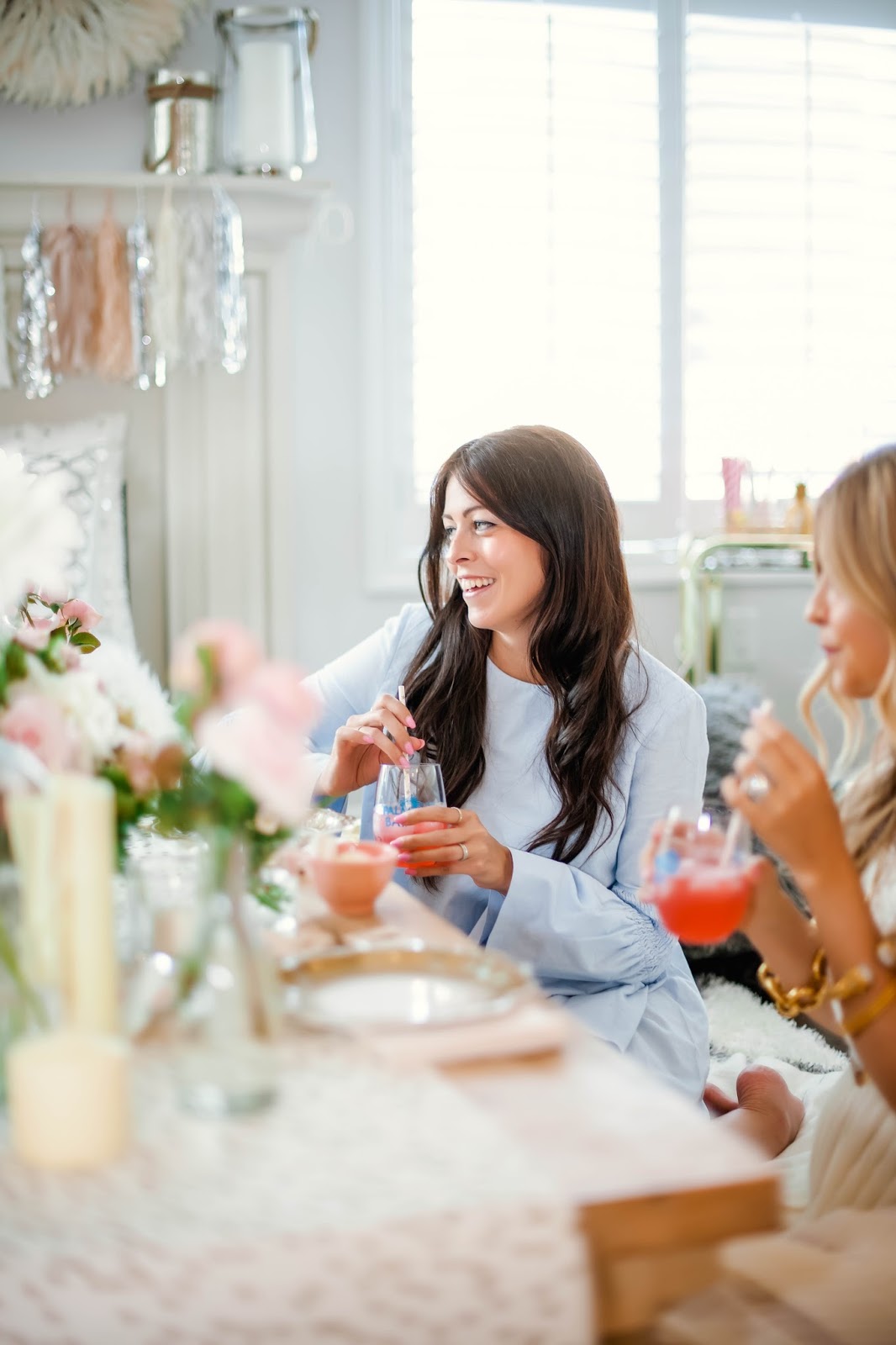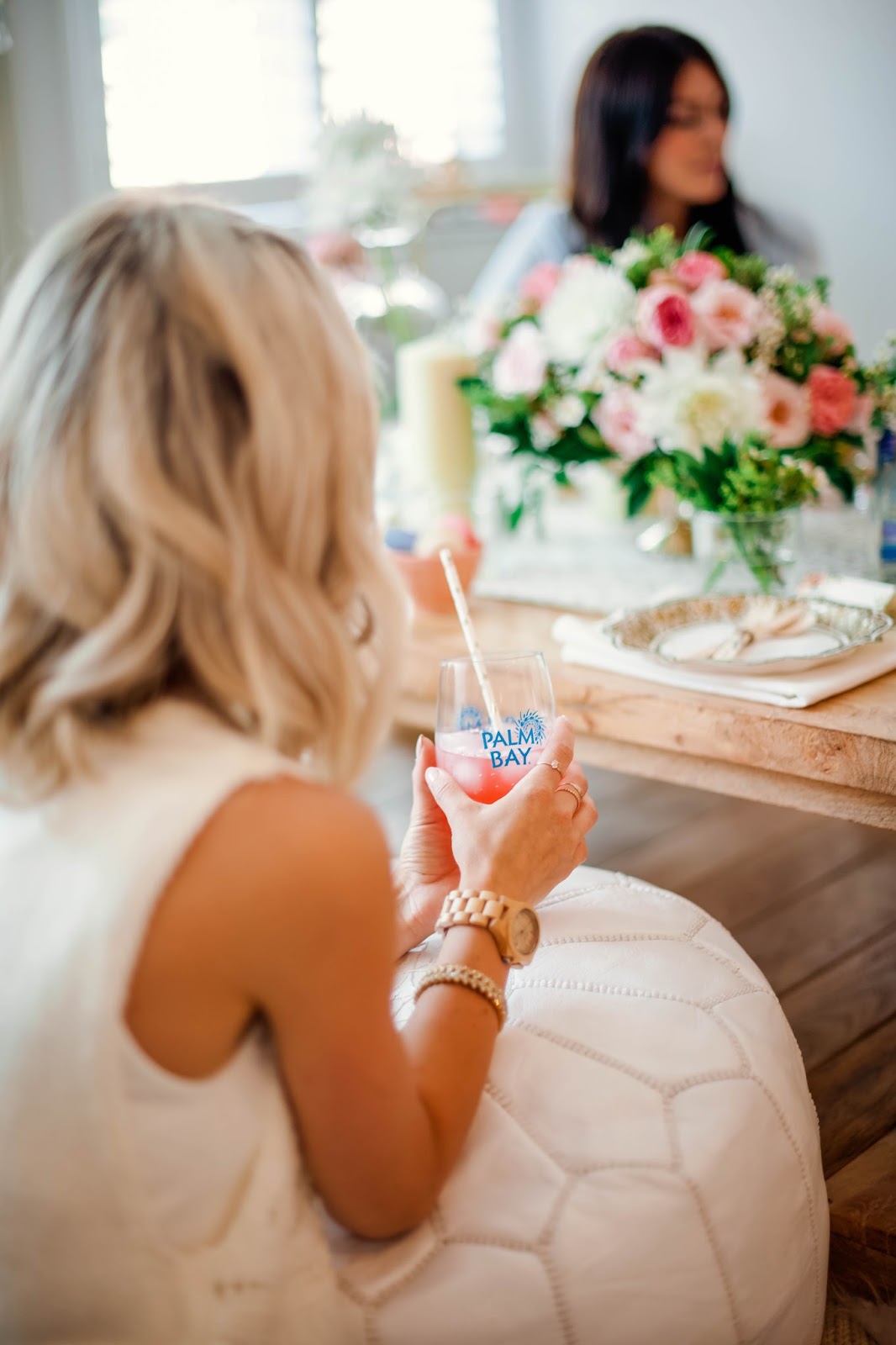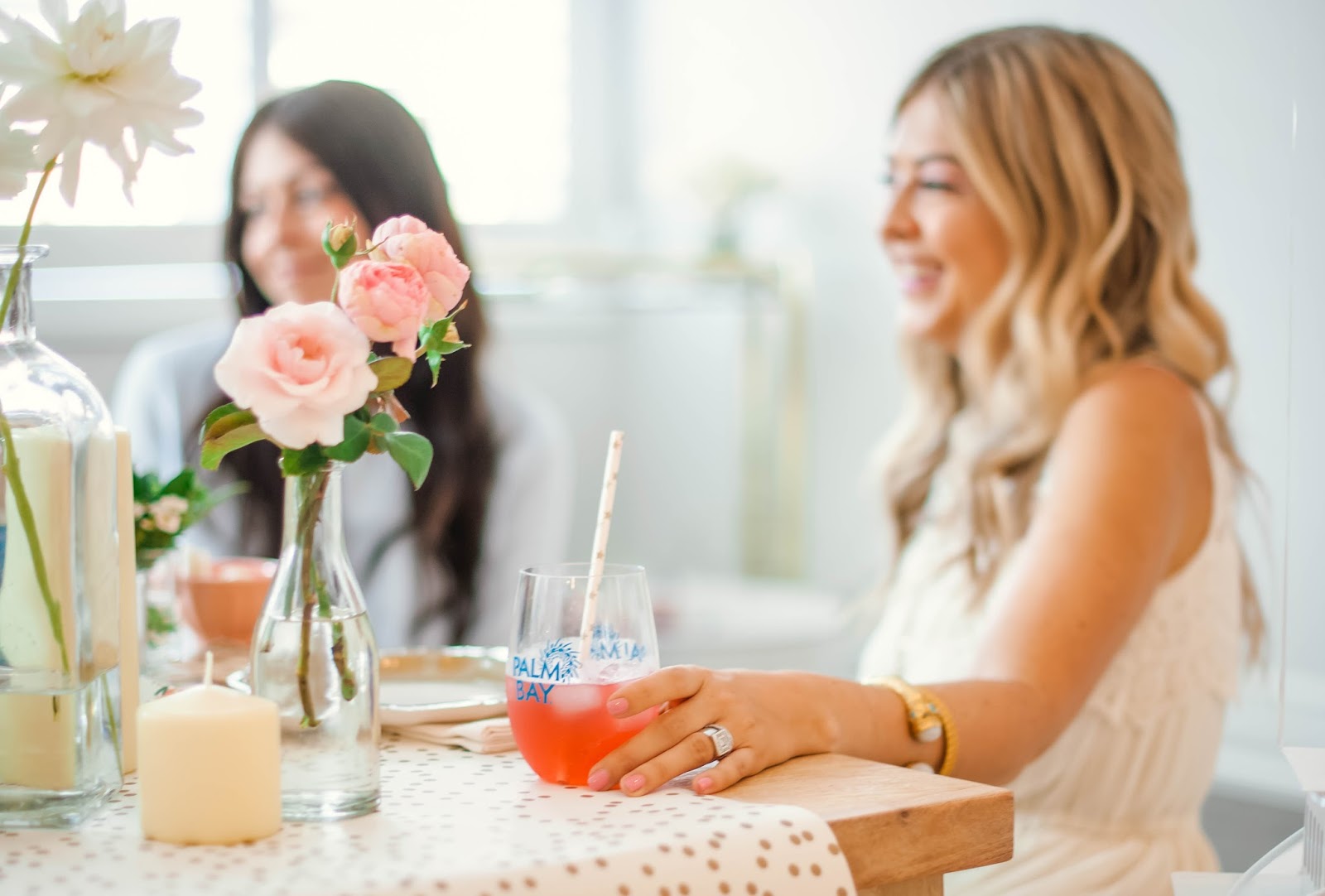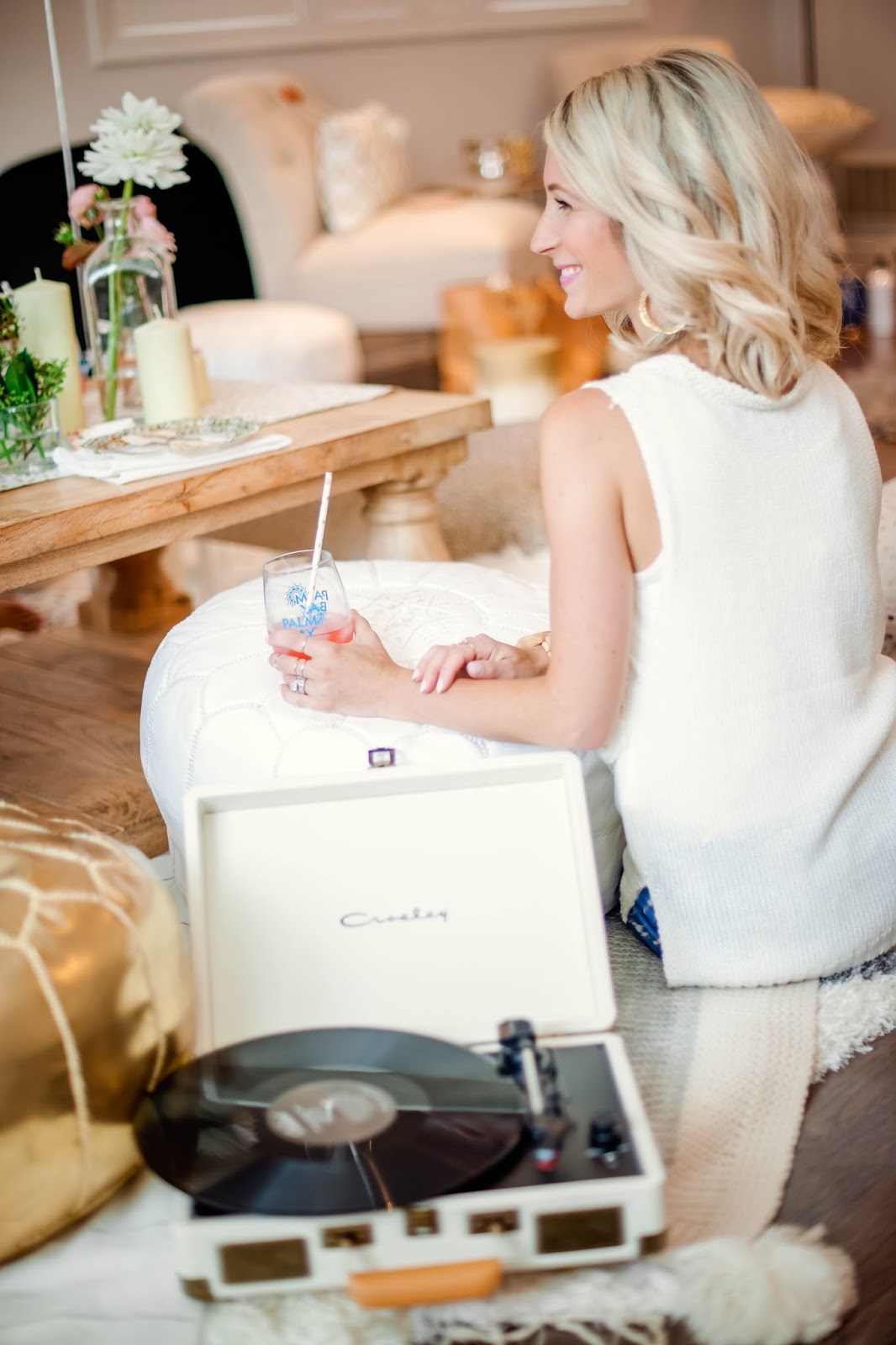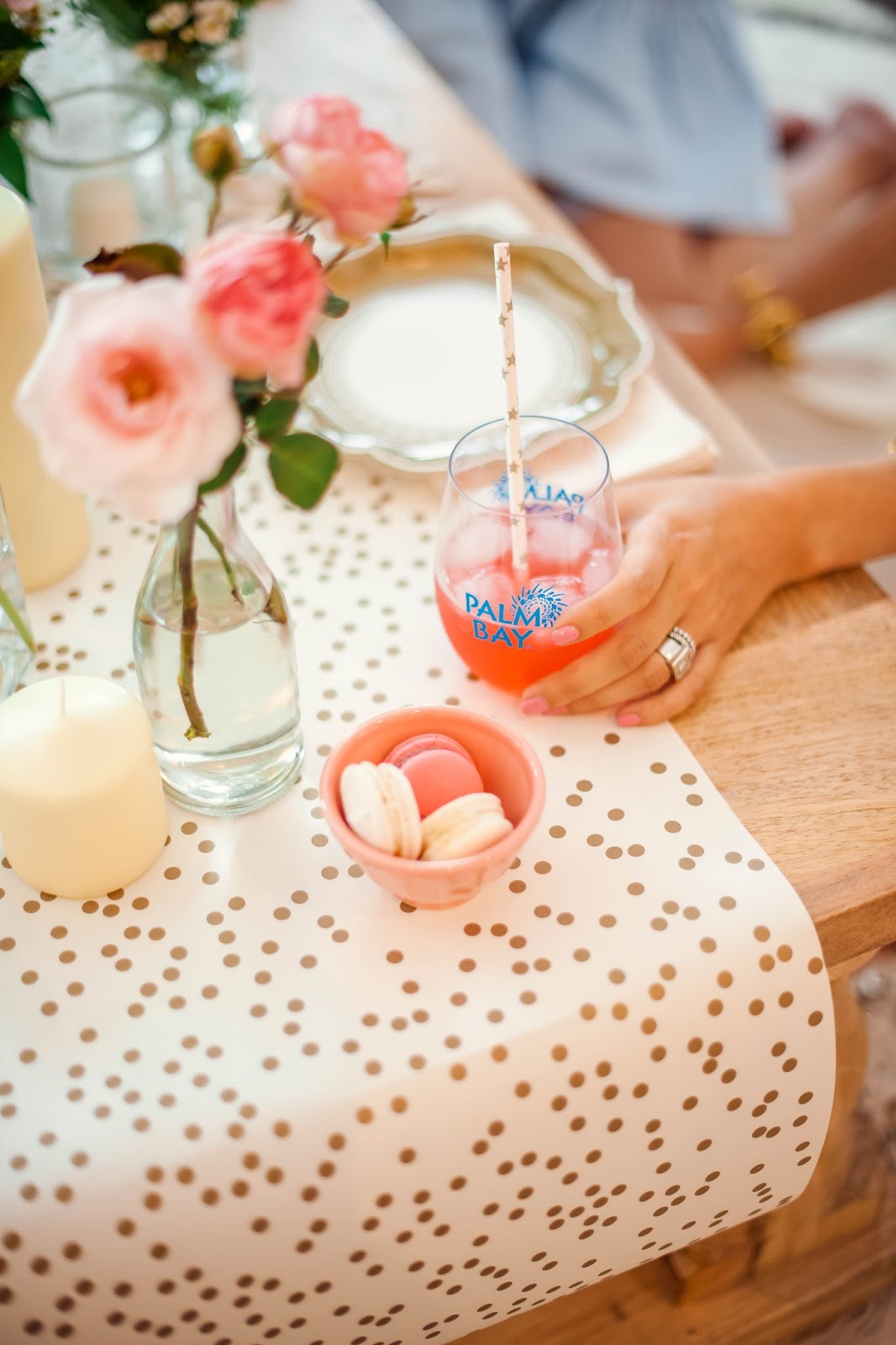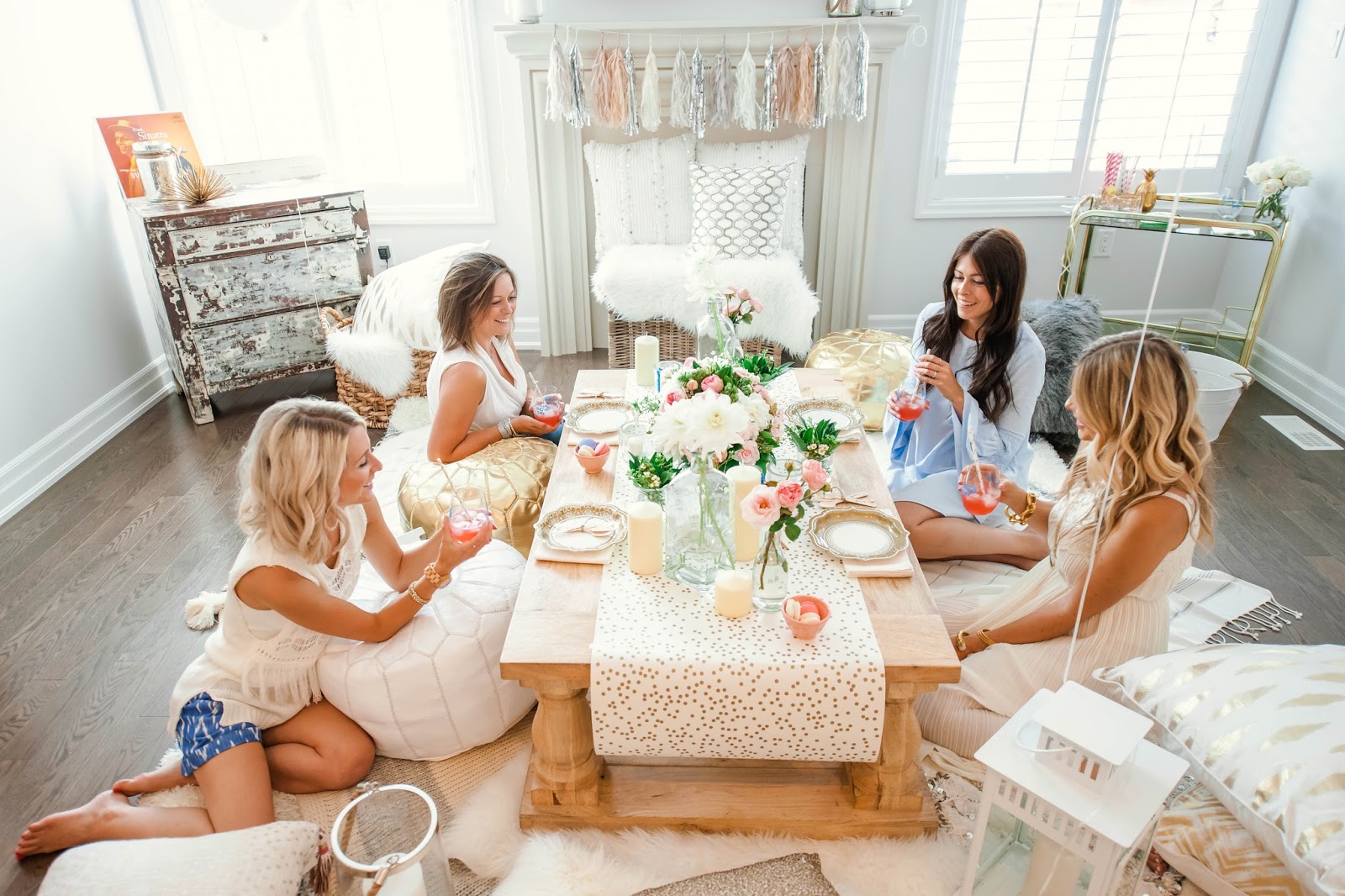 With busy summer schedules, this was the perfect excuse for everyone to get all caught up! Big thanks to Kass, Candace and Caroline for coming :)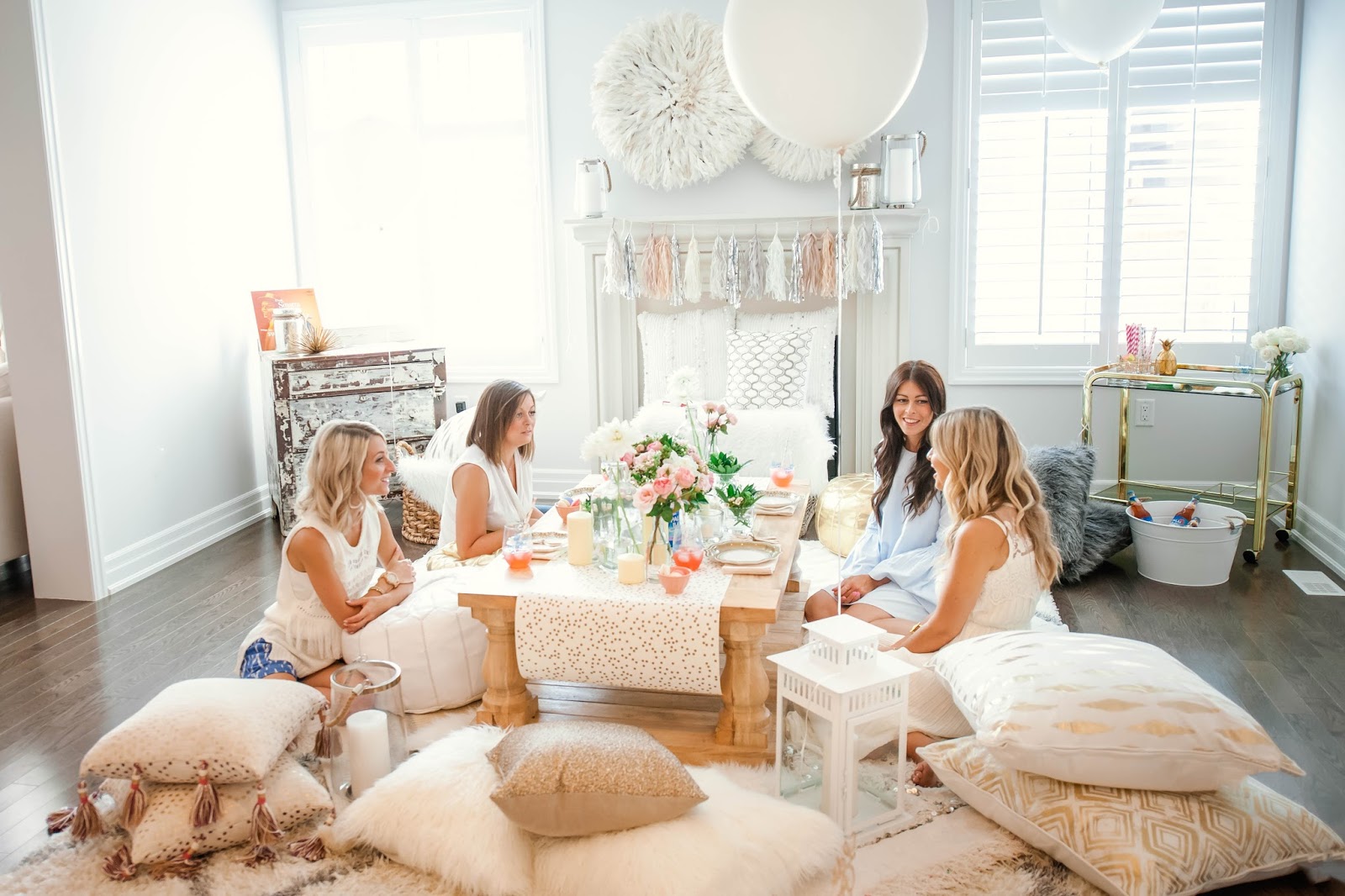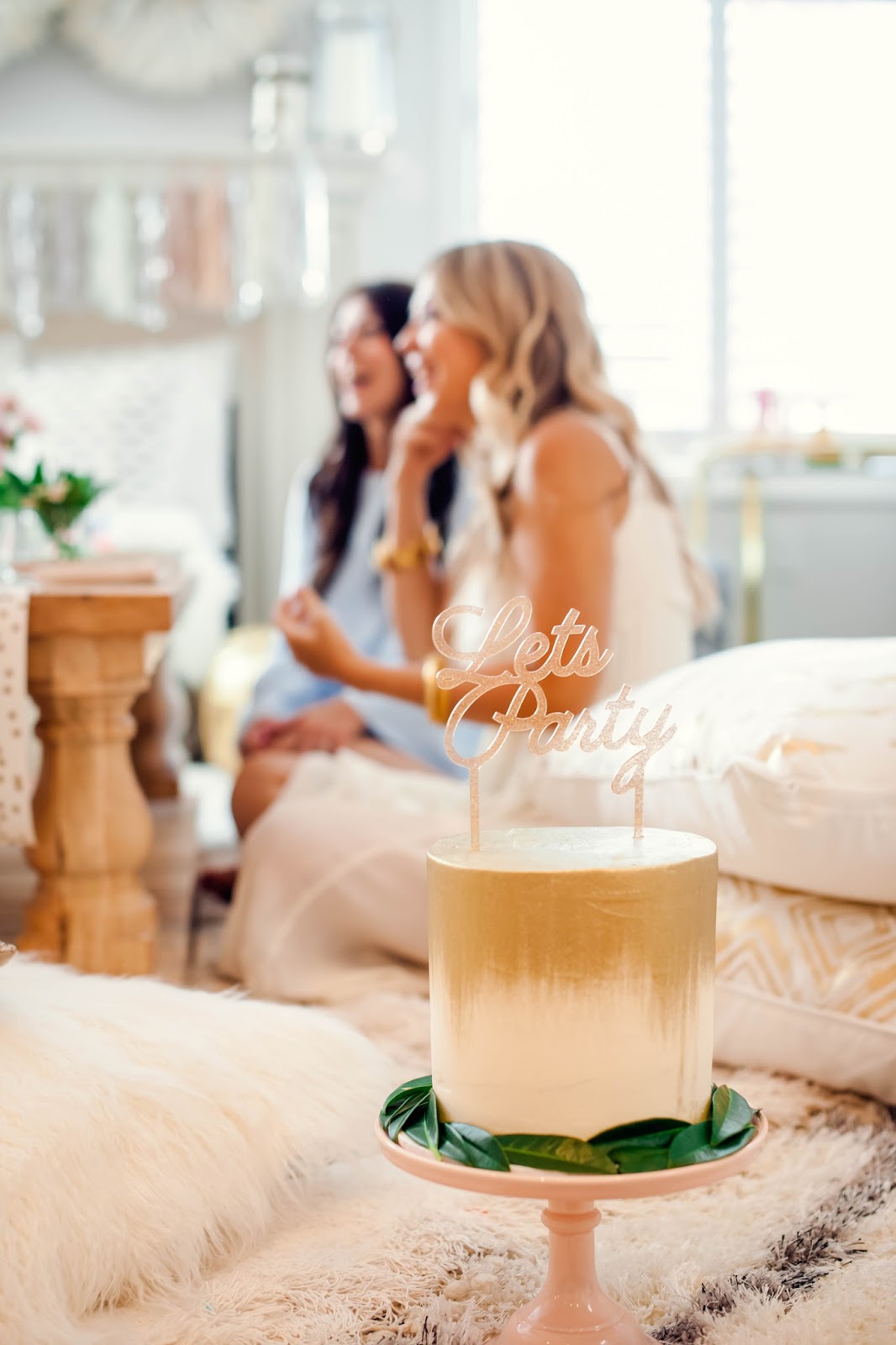 How adorable is this gold ombre buttercream cake?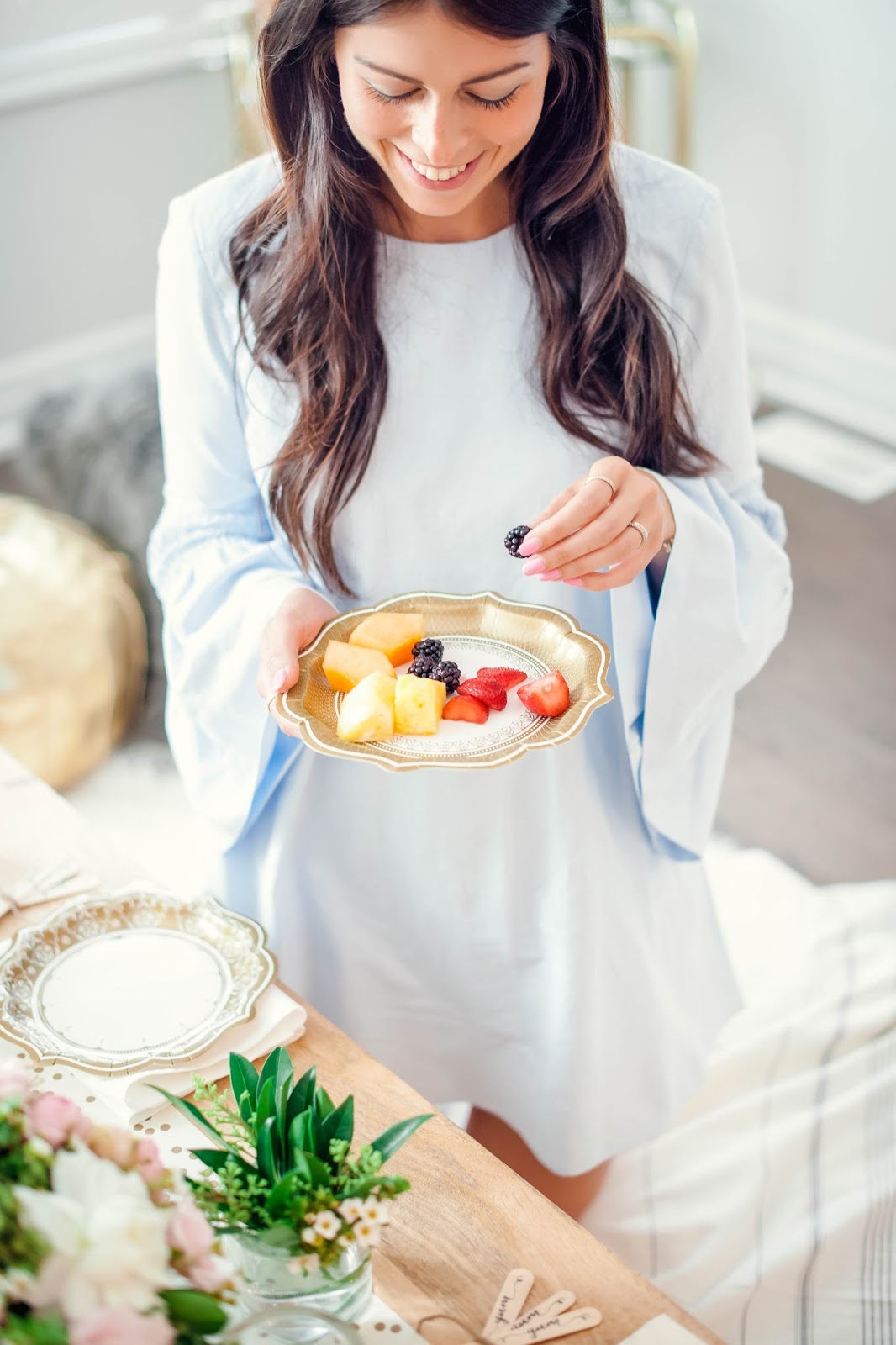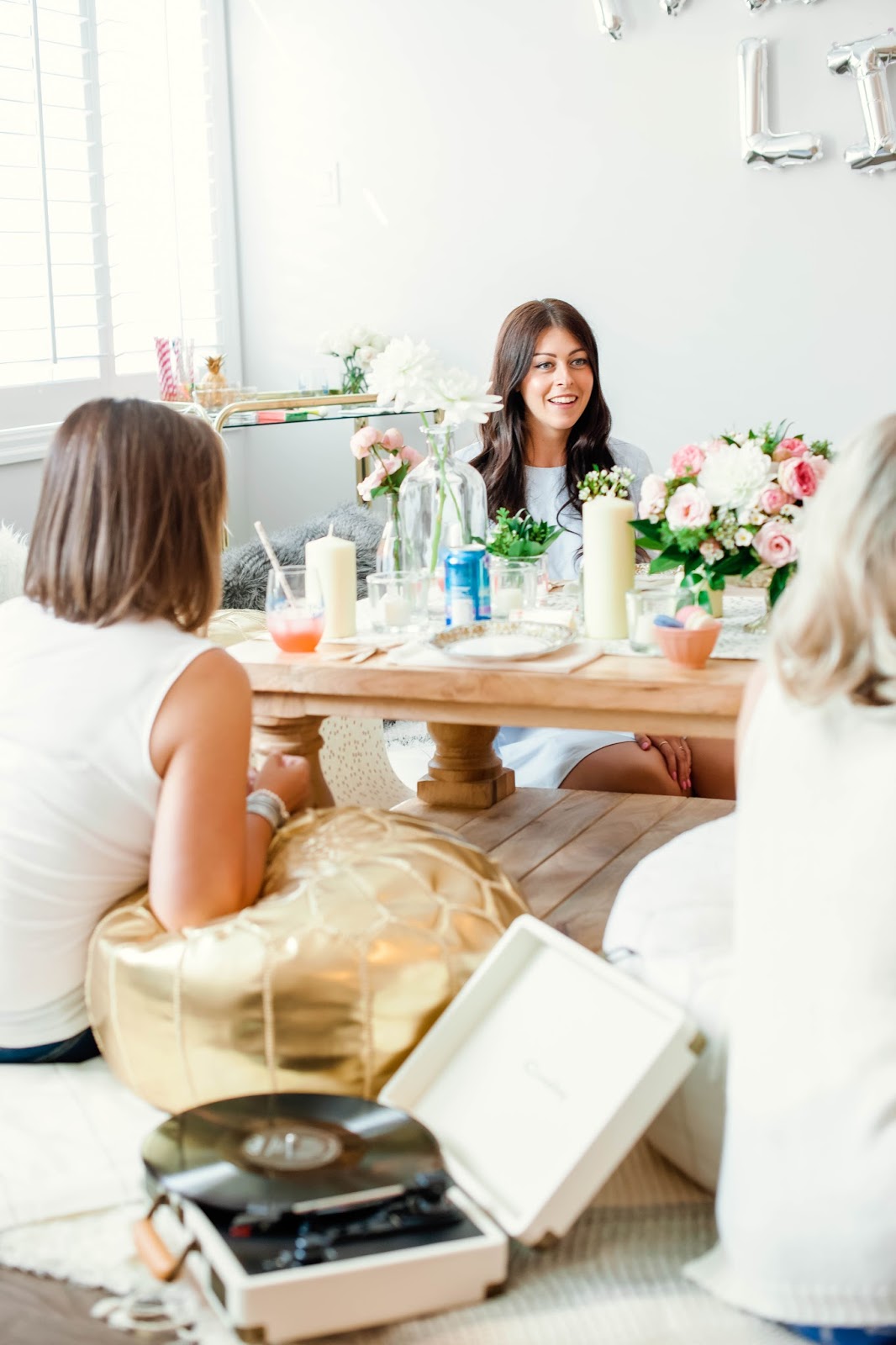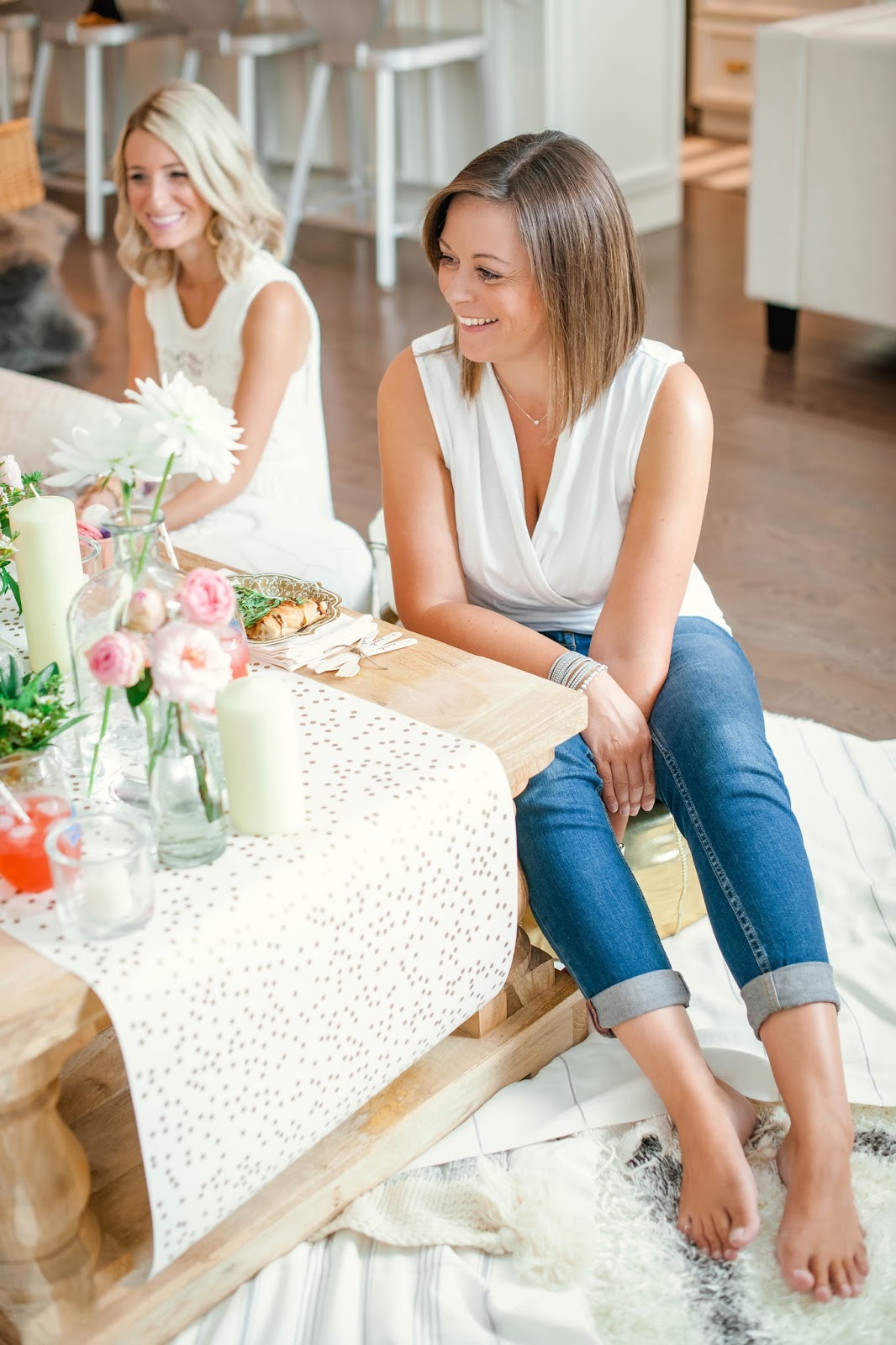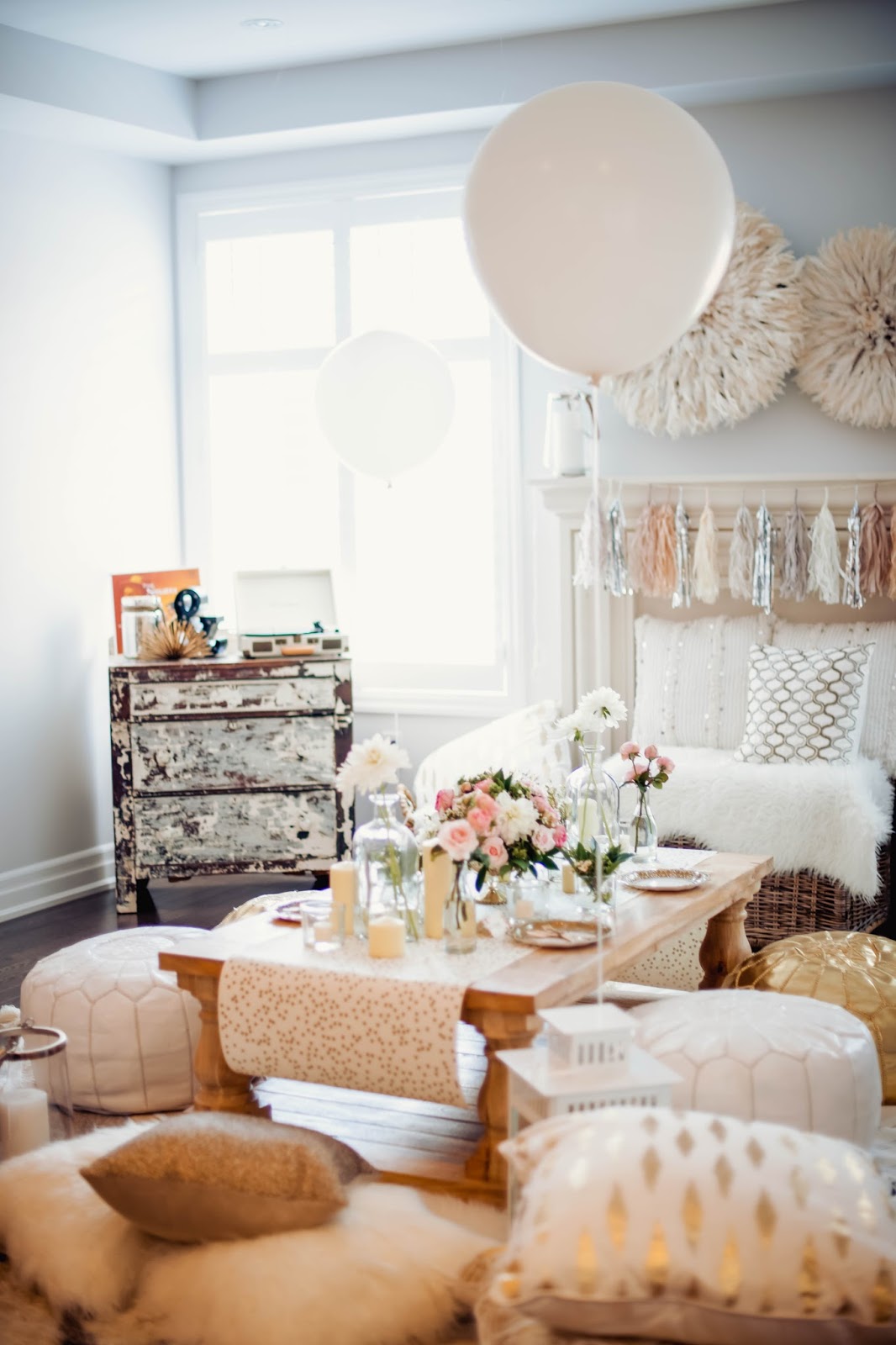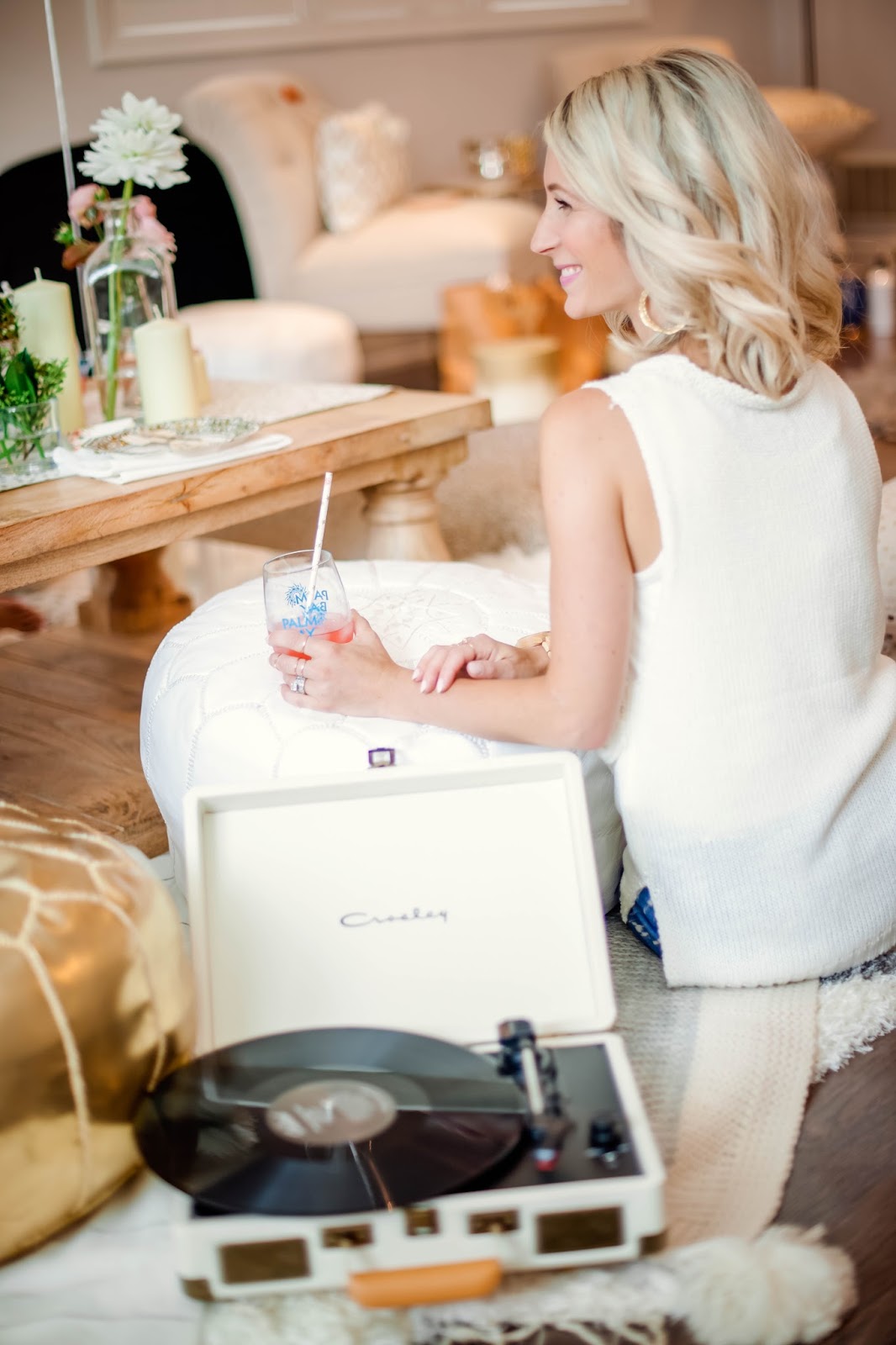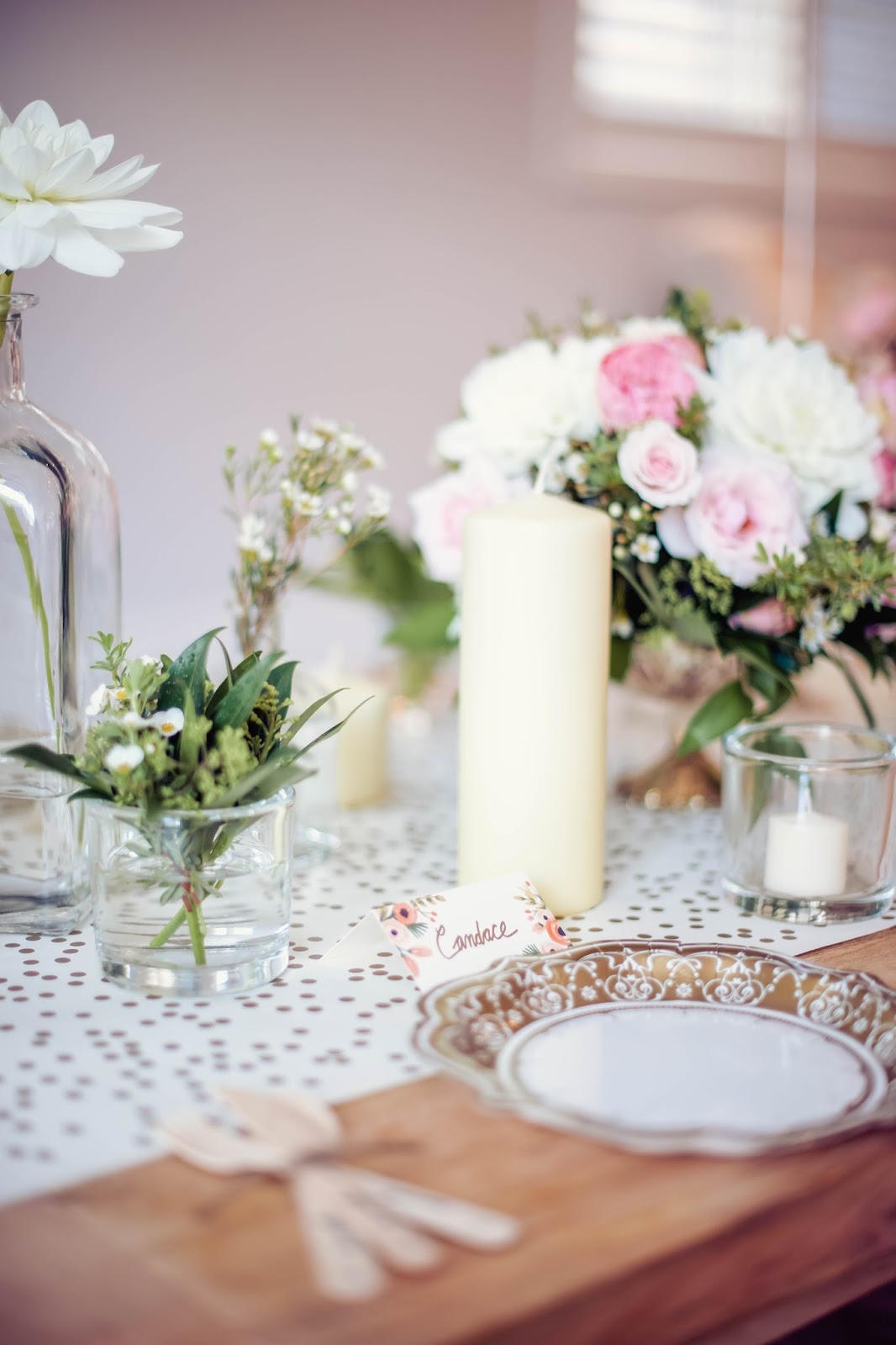 Flowers: Flowerly | Cake: Sweet Cakes by Melissa | Photography: NZL Studio