London Bound with Autograph Collection Hotels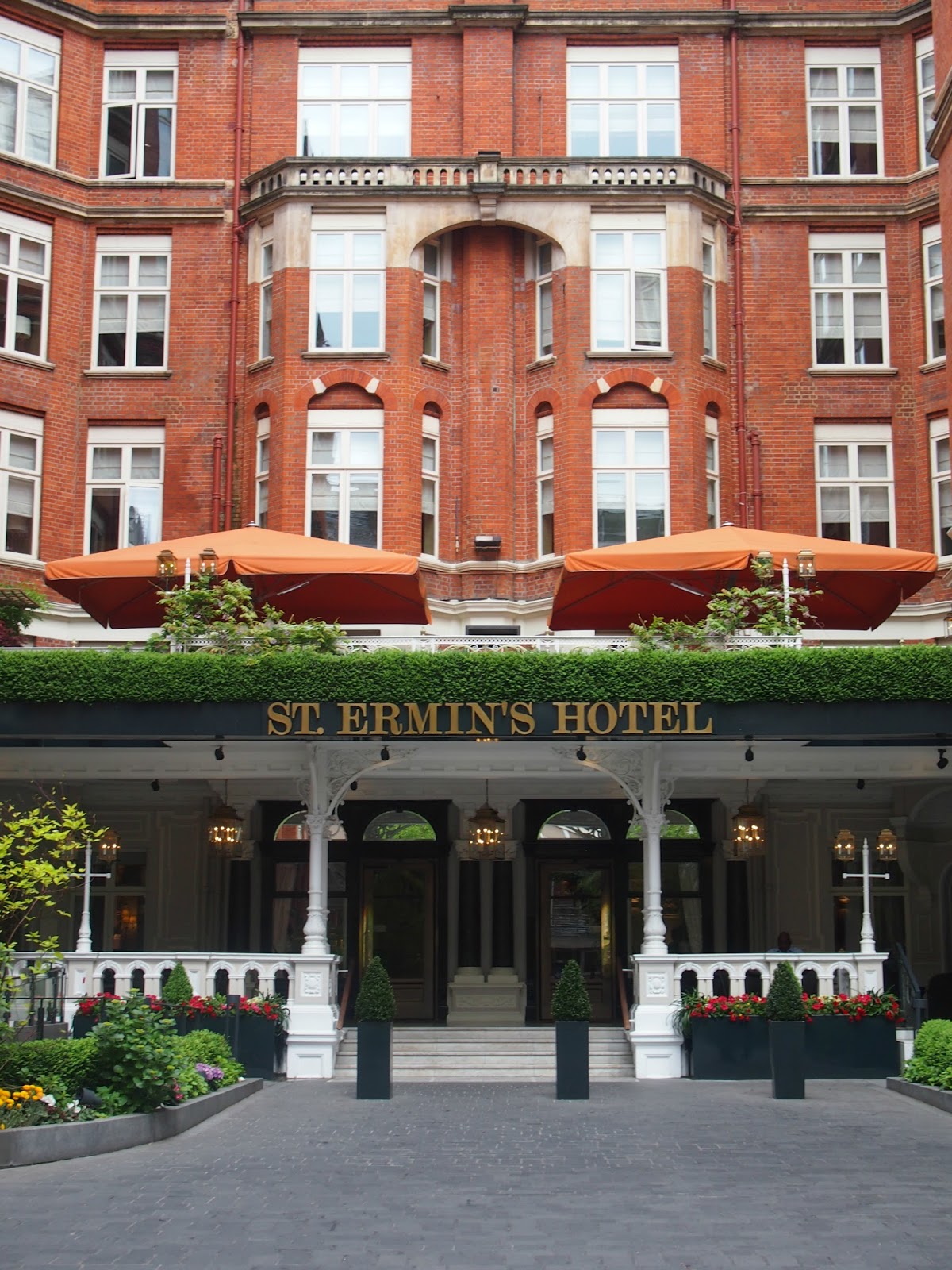 When the cool weather isn't easing up and you're eager for signs of spring, where do you go? London of course! My sister and I recently planned a girls trip to London (find more pics of our adventures on Instagram by searching the hashtag, #SFPTravels) filled with shopping, wandering around Notting Hill, cafe hopping and more. But the most important factor to consider: where we were going to stay!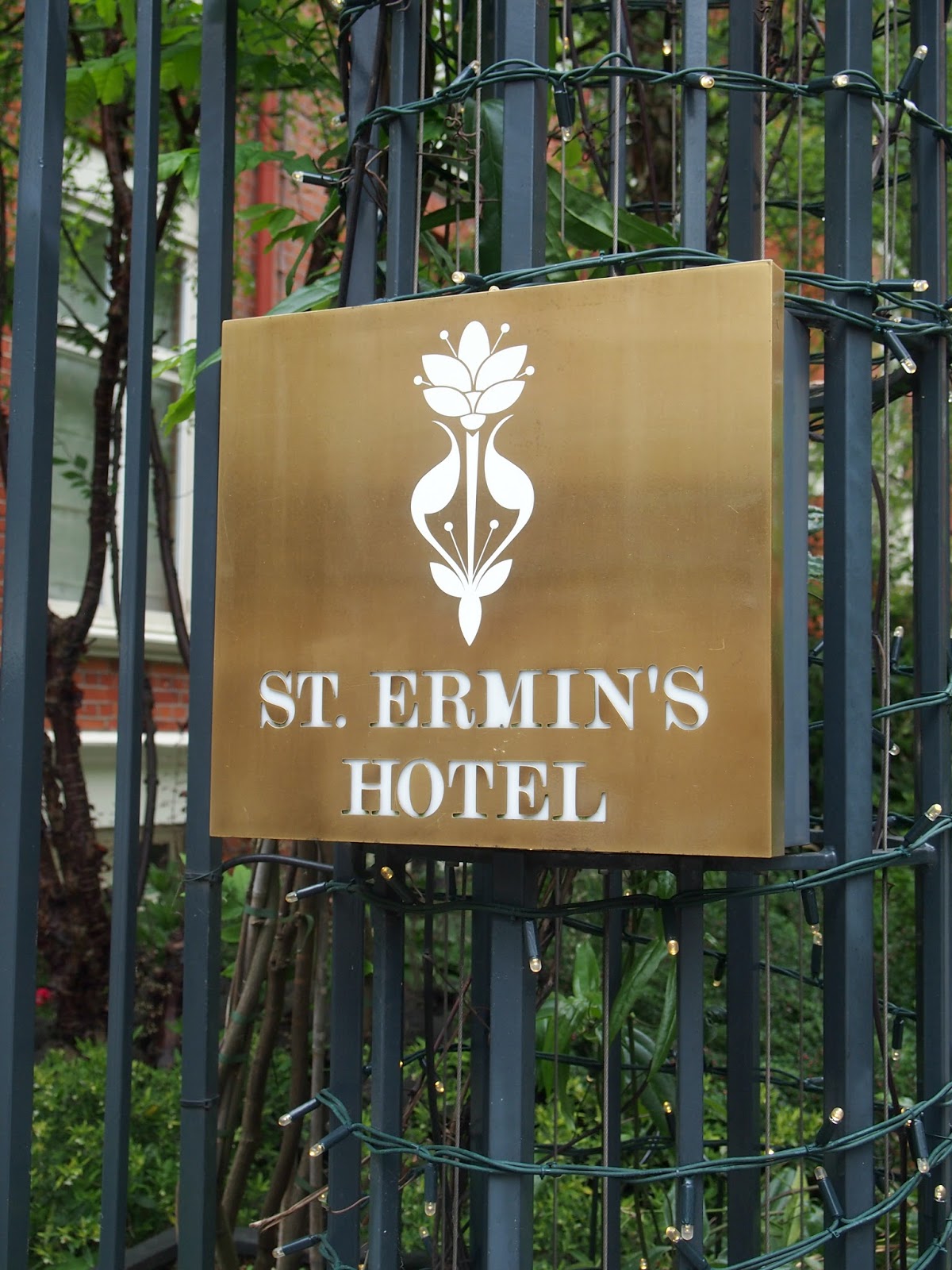 It had been a few years (actually over a decade) since we'd been in London and knew we wanted to stay in a central location close to the tube, major attractions, restaurants and of course – shopping. Alas, we found the St. Ermin's Hotel, Autograph Collection in Central London.

Boutique-style by nature, each property in the Autograph Collection chain of hotels is original and often brimming with uncommon details. Whether it's art local to the area or chic by nature, the uniqueness of each local is undeniable. With locations available worldwide, the custom experience is truly one-of-a kind.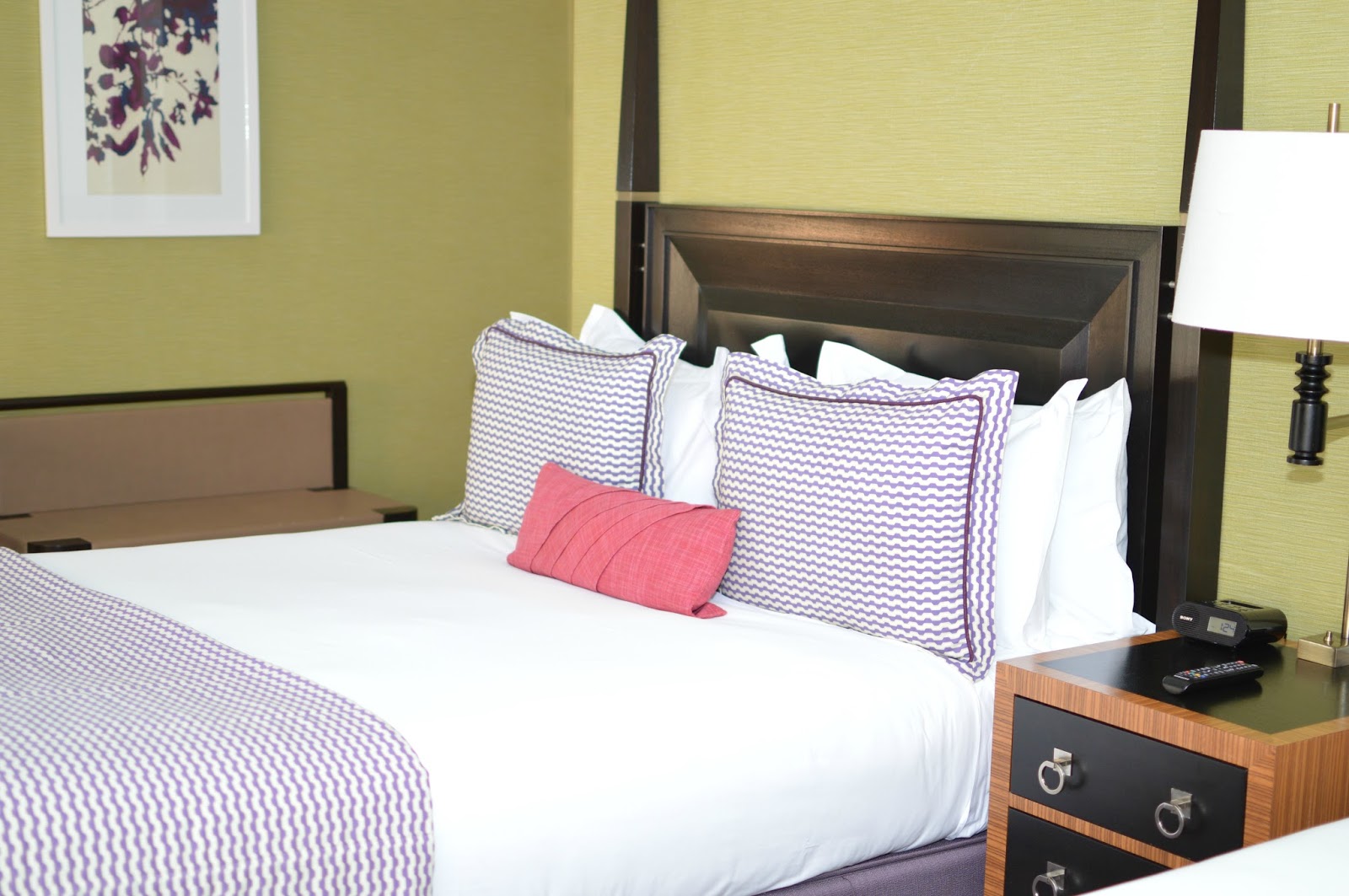 When you have two sissies travelling with a large suitcase and a carry on each – the family size room definitely came in handy ;) Two queen beds and two separate bathrooms? Ummm yes please!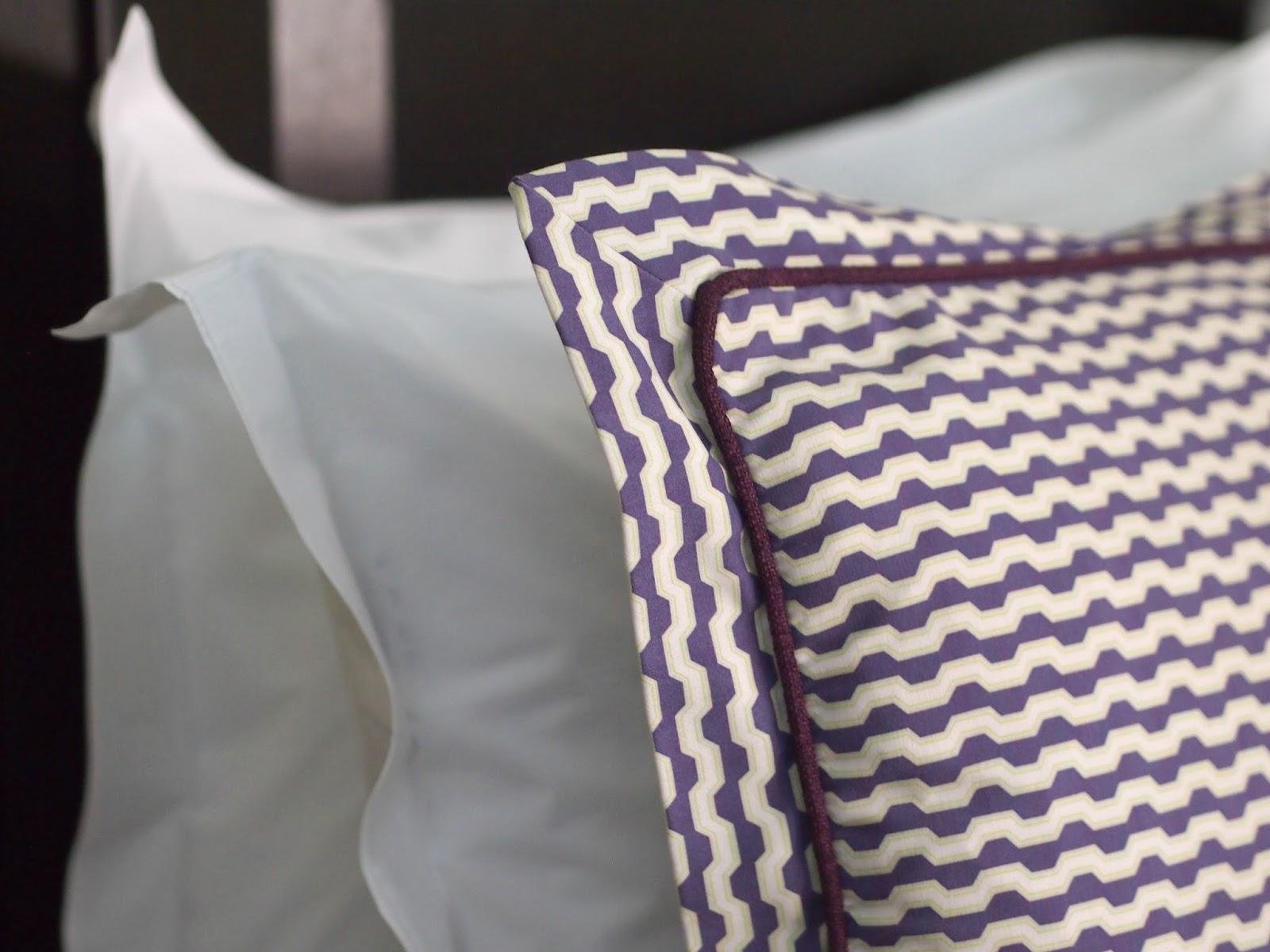 Adore the pattern on their textiles!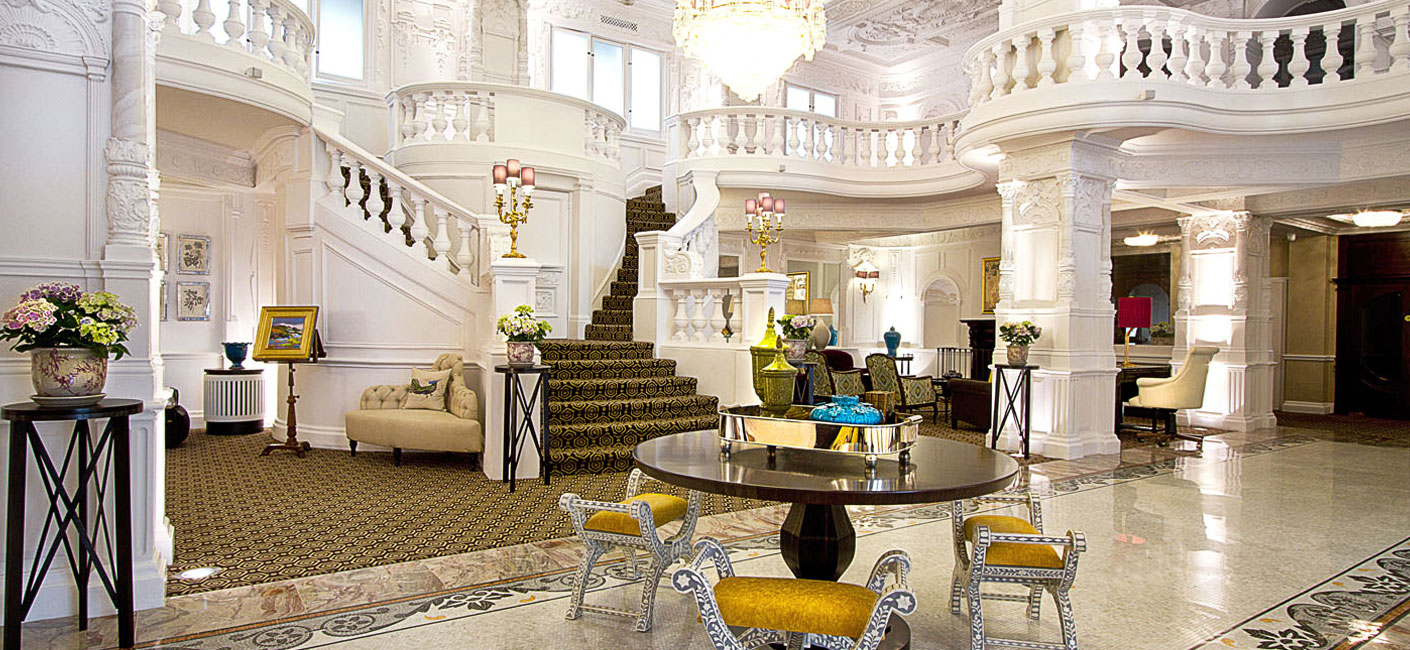 Photo Courtesy of Pinterest

Can we take a moment to talk about the lobby of this hotel? In true English style, the hotel was charming in its own sense. I loved the tufted bench seats and hand picked antiques in the hallway – stunning! The staircase led to additional seating on the second floor and a terrace overlooking the gardens.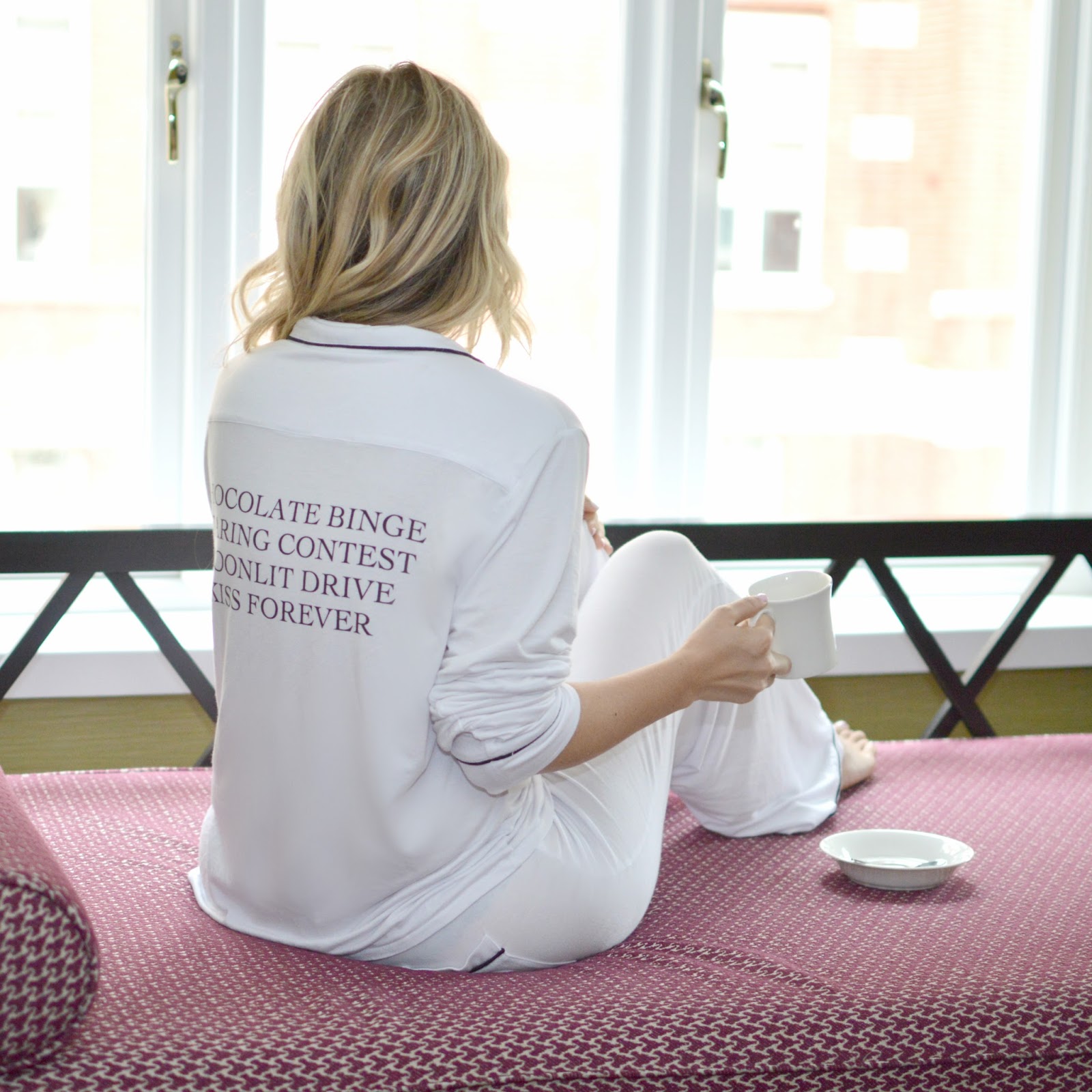 Pajamas: Wildfox
Morning tea on the banquette in our family room overlooking the courtyard. The oversized windows in the rooms were the most scenic way to wake up to the bustling sound of London in the morning!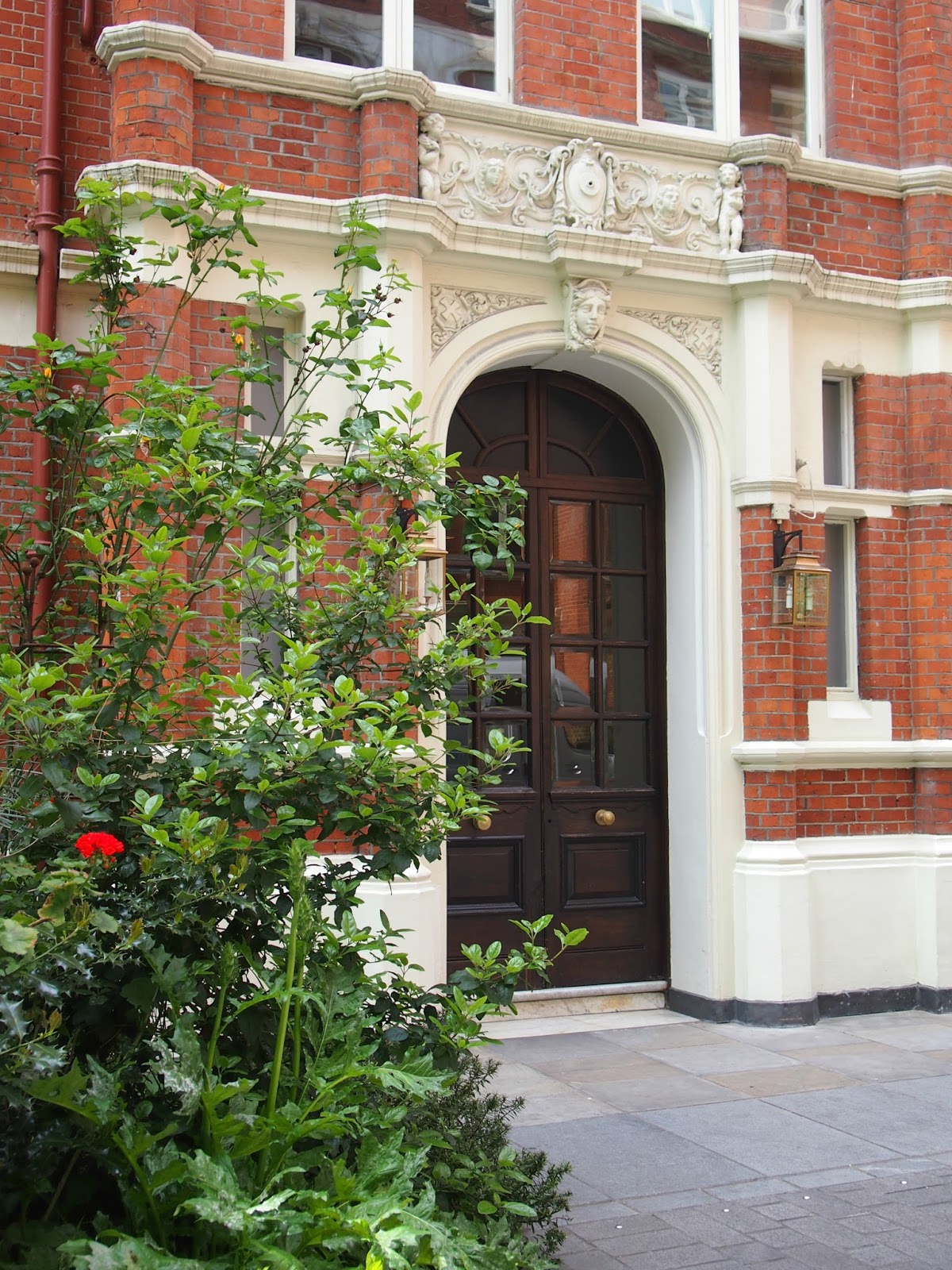 The courtyard featured these dramatic doors and lush gardens – such a stunning view if you wanted tea or drinks on the terrace. How charming!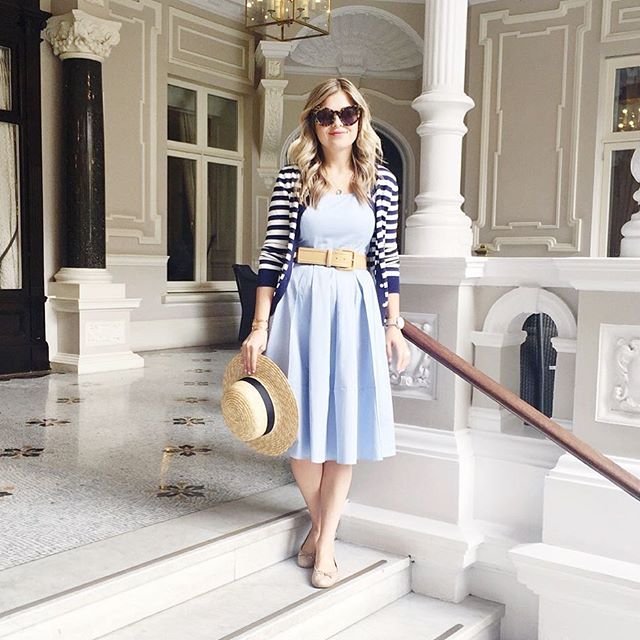 Ready for a day of exploring on the terrace!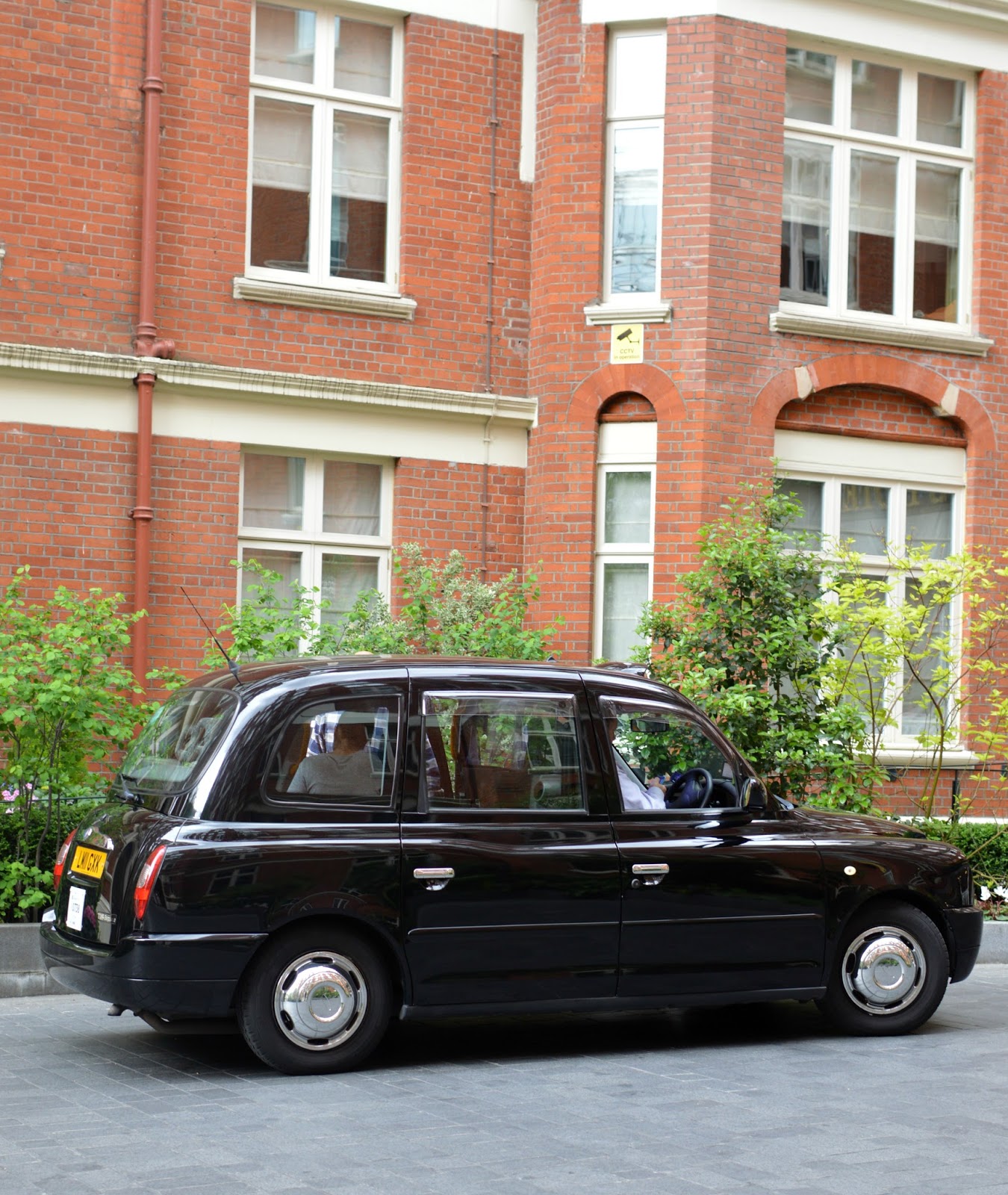 The taxi cabs in London are just too cute!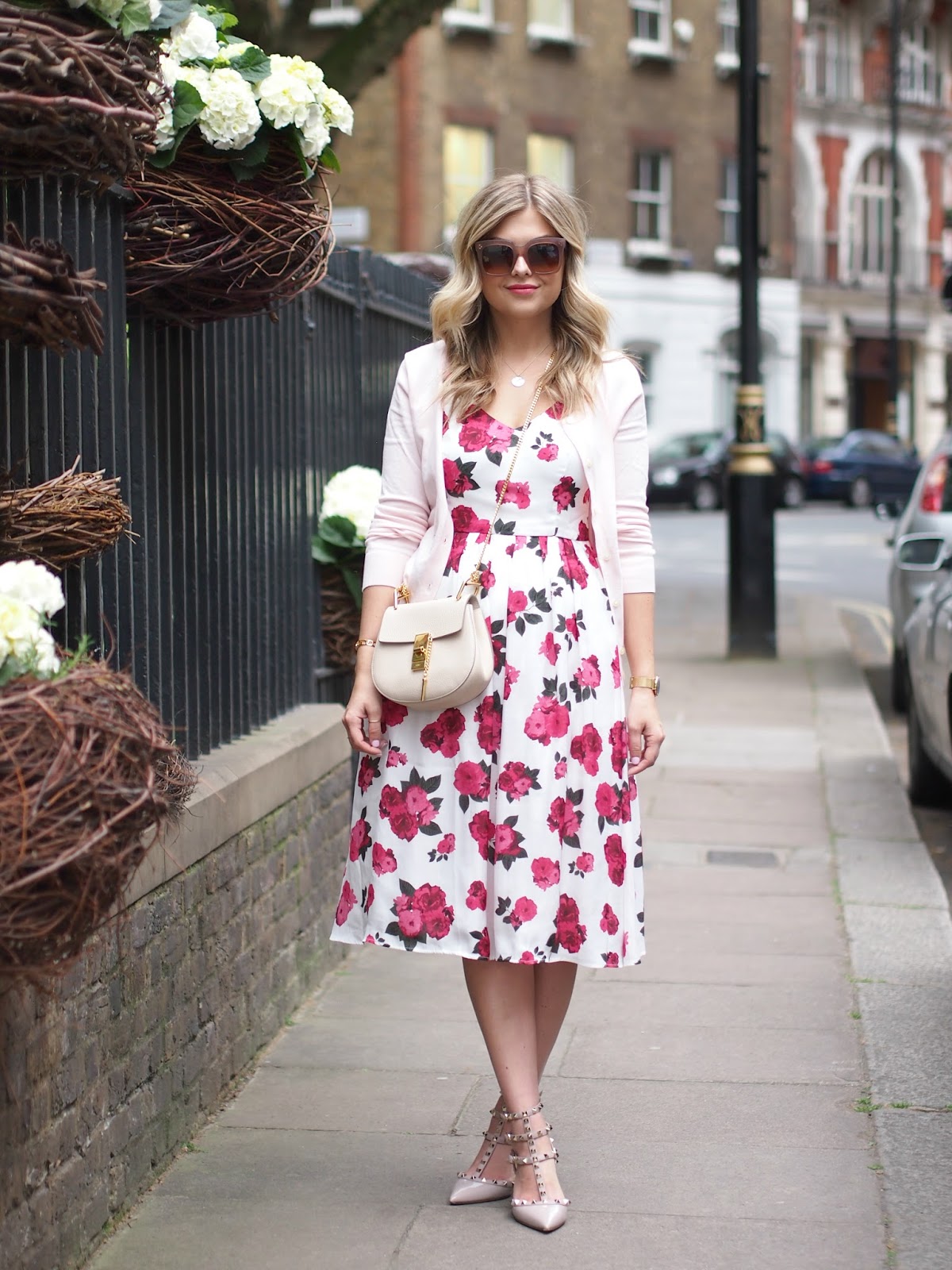 Situated in Central London, we snapped these photos strolling around the hotel's neighborhood one afternoon. We stumbled across the most beautiful storefront of a local florist.

As for local attractions, we visited Buckingham Palace, Westminster Abbey, the London Eye and Knightsbridge. The St. James Park Tube station was also 2-3 minutes away – perfect for getting around town!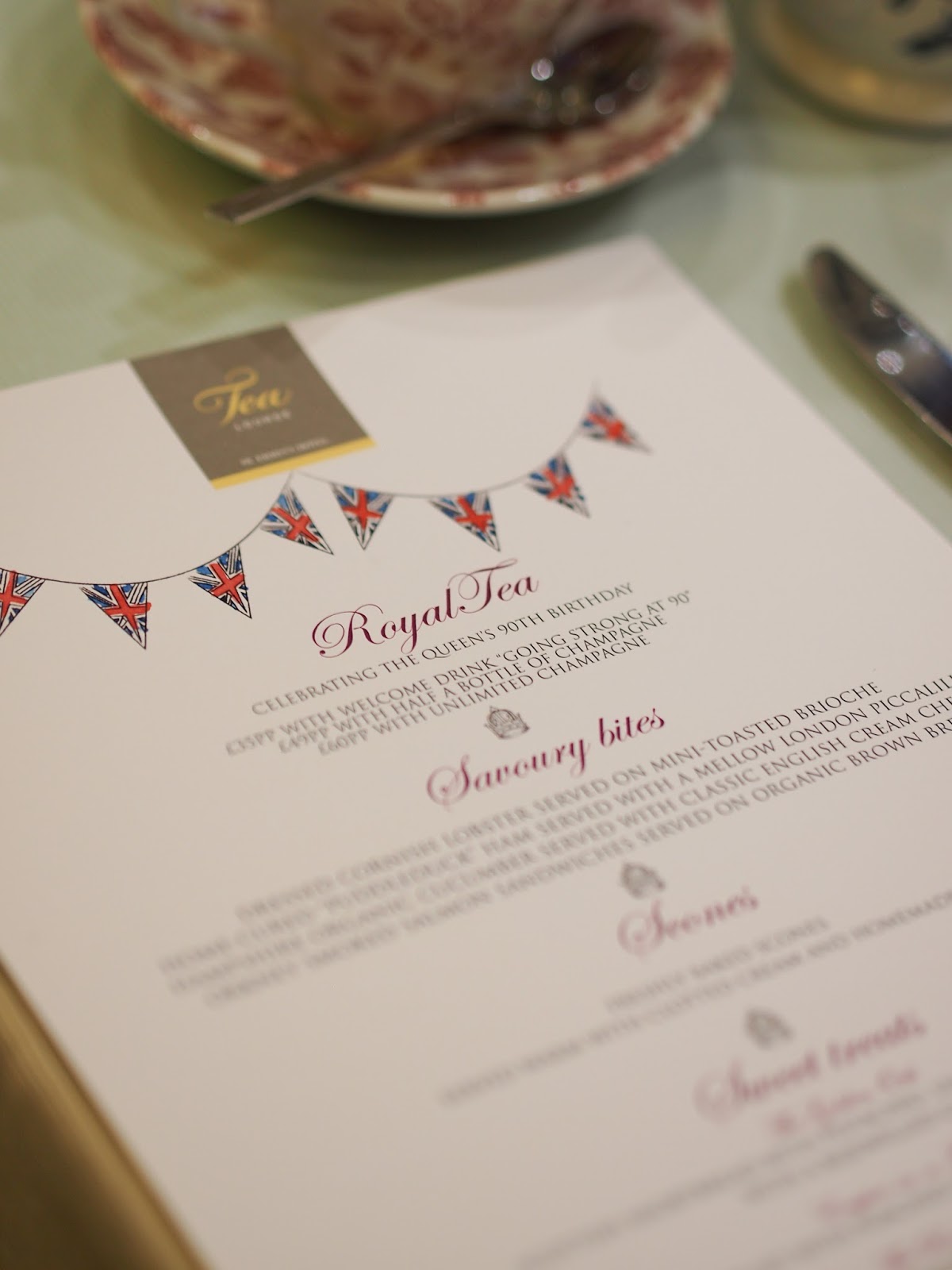 Our menu for the day!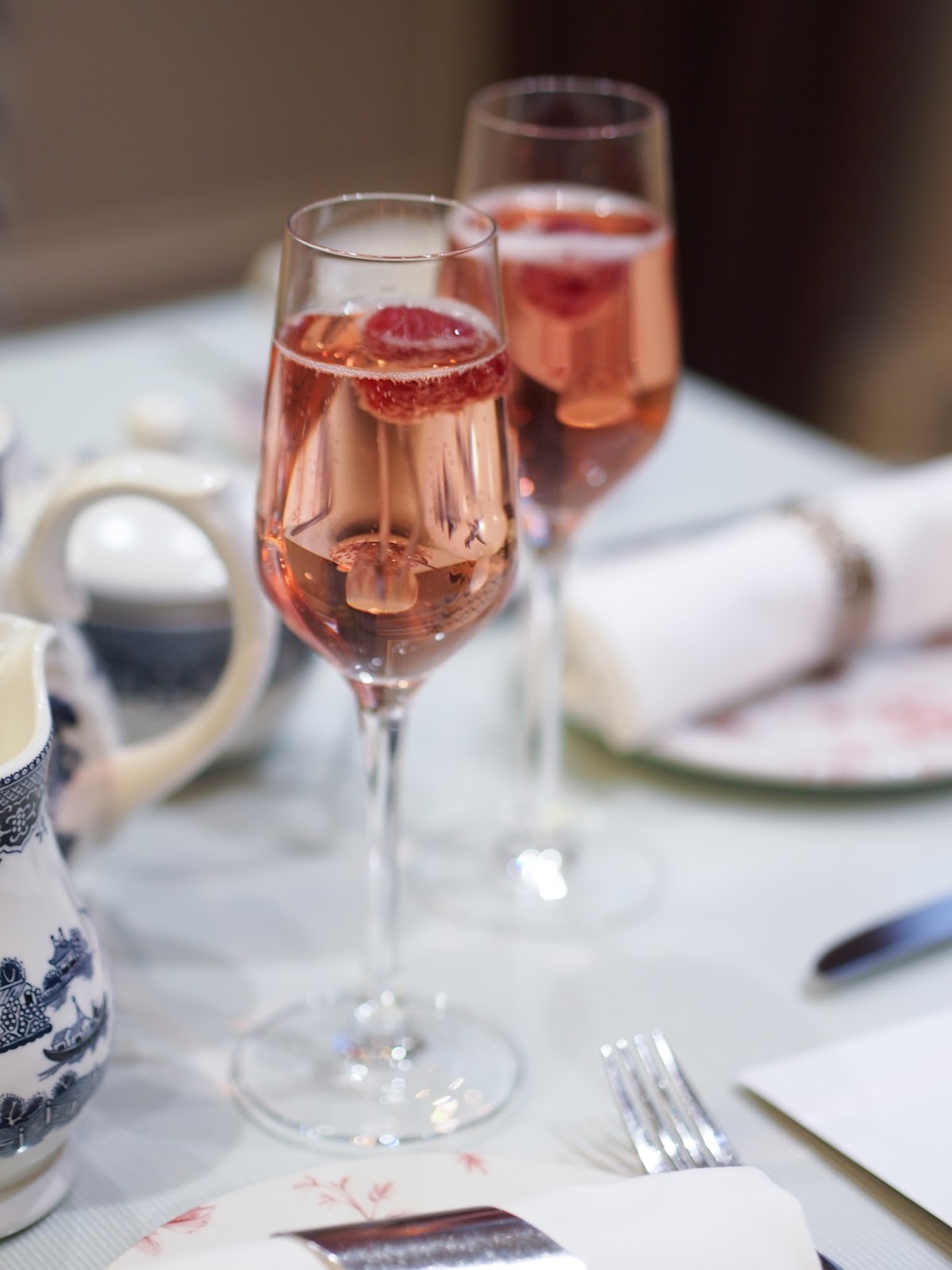 Royale Tea is a high tea kicked off with champagne – just our style ;)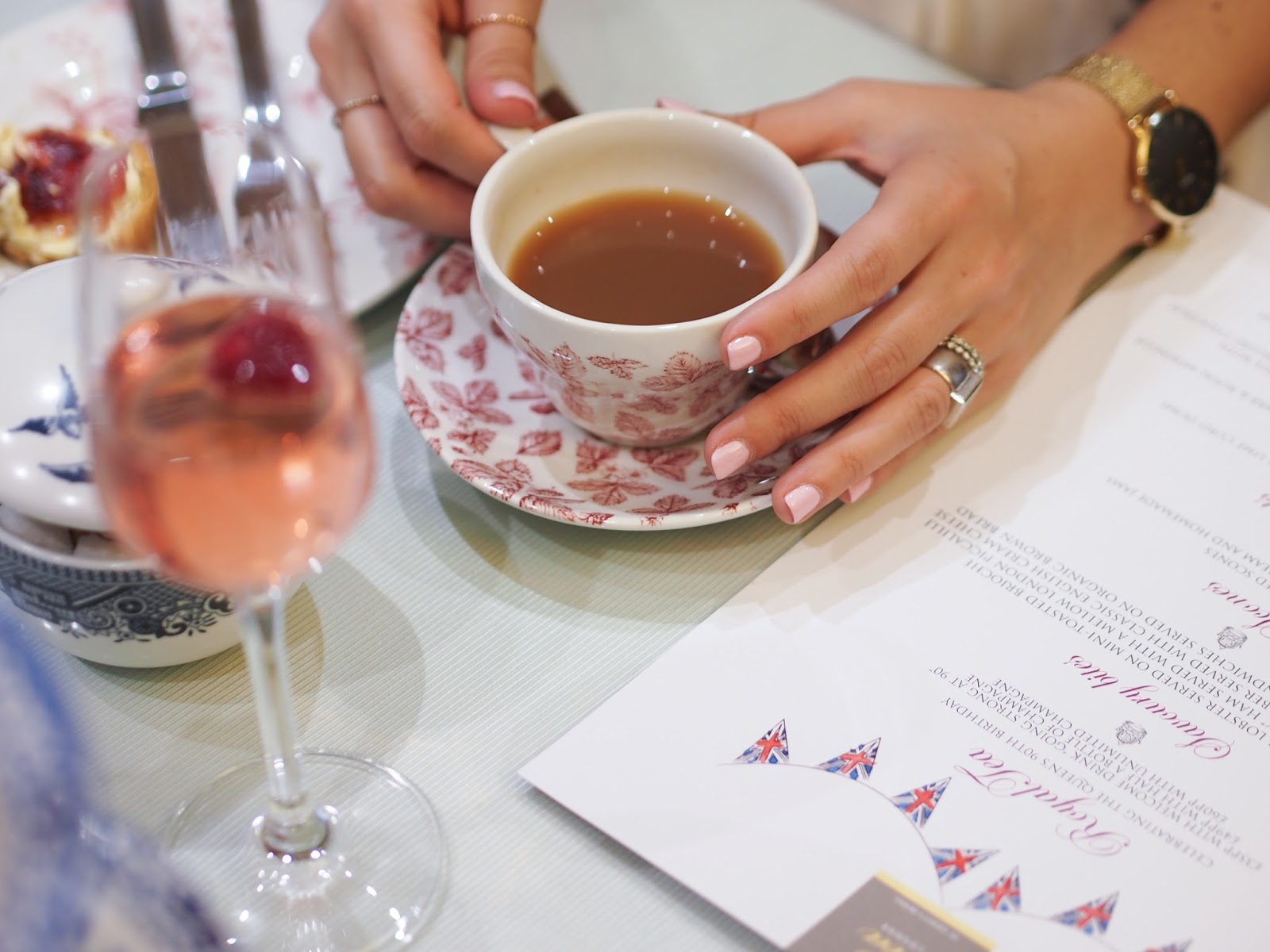 Earl grey with a spoonful of sugar and milk for me :)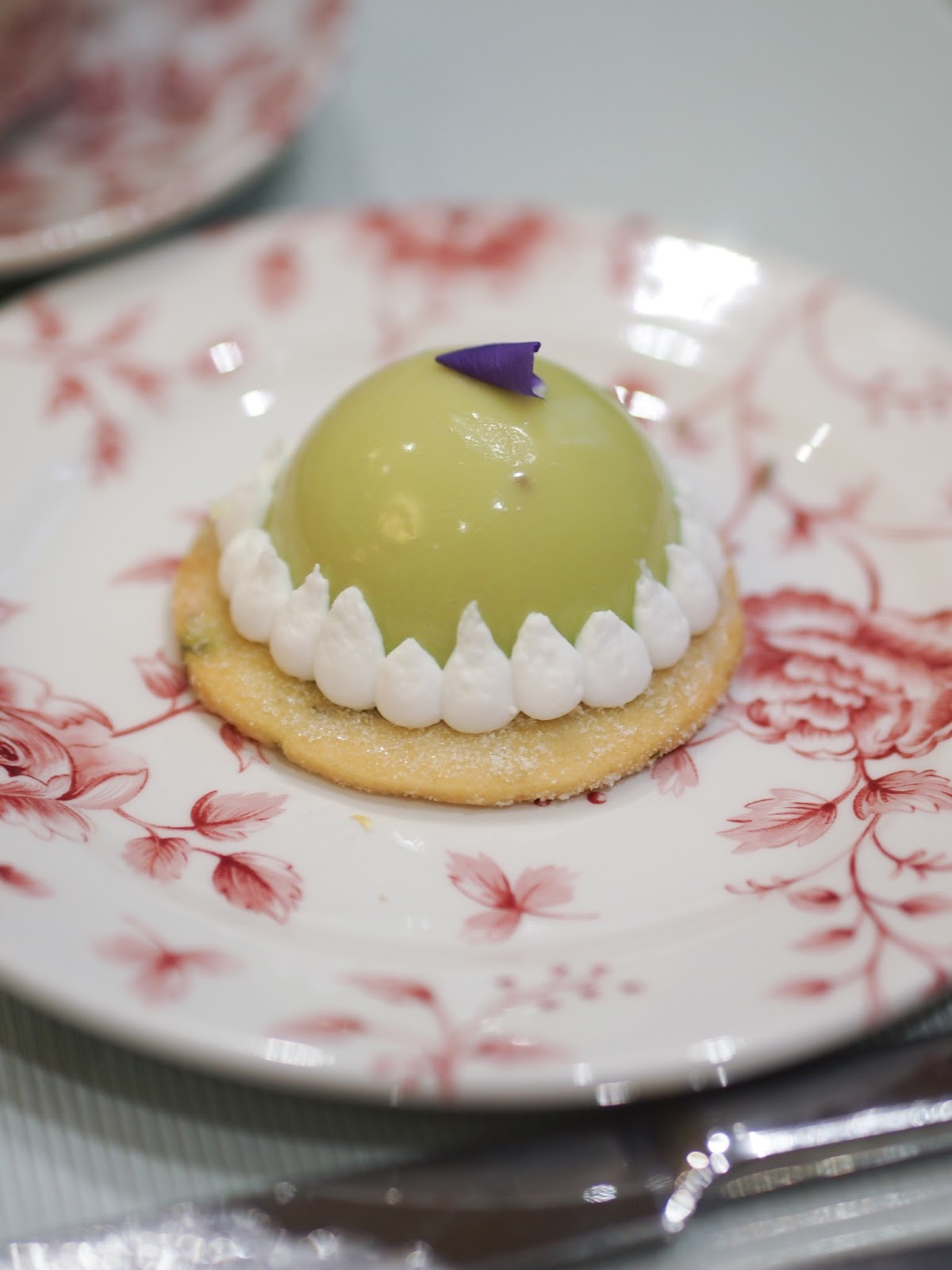 The most darling treats and sandwiches you ever did see!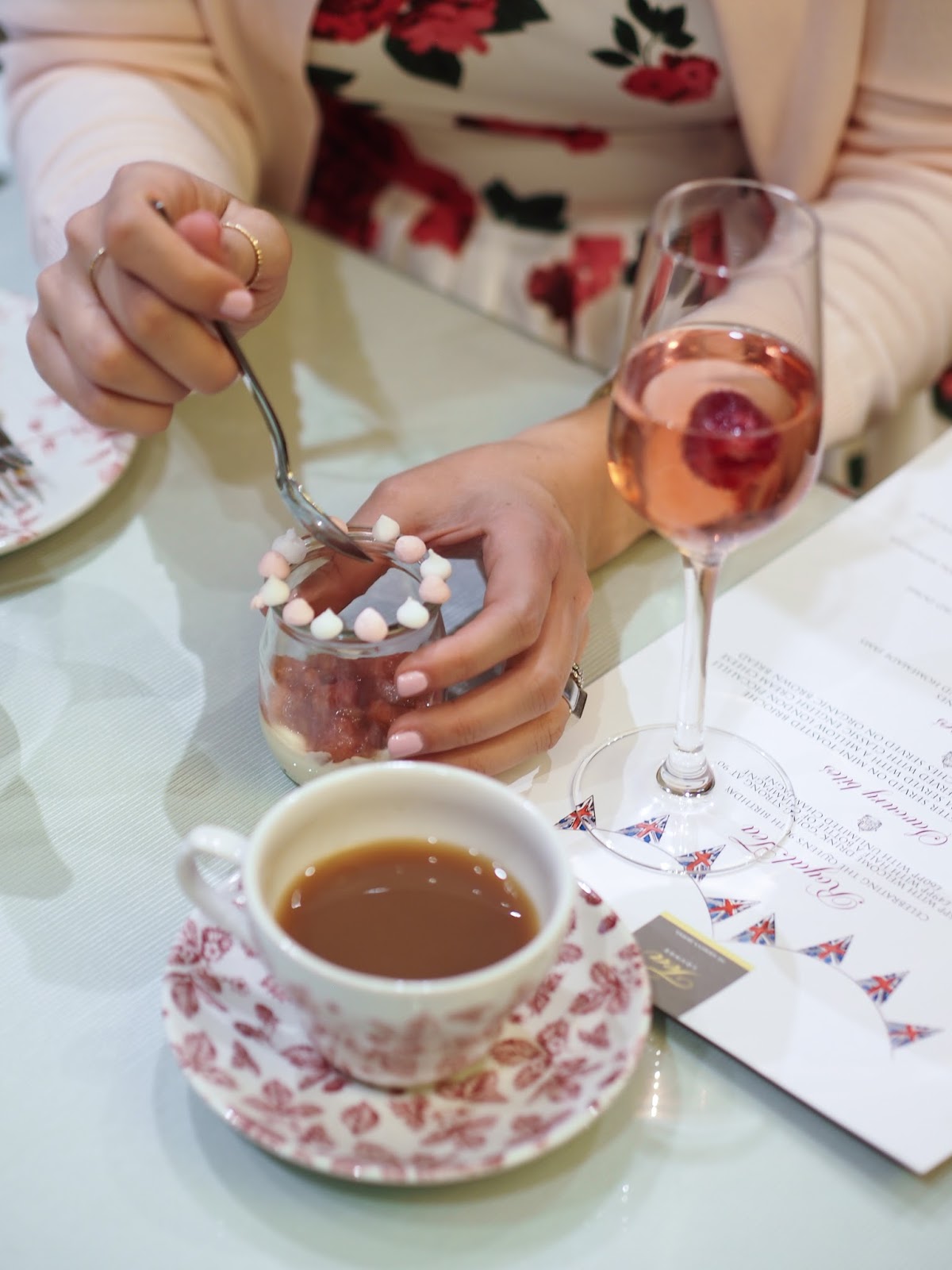 The perfect way to spend our afternoon!

The St. Ermin's Hotel, Autograph Collection was truly a memorable stay. Property and central location aside, the staff were so attentive to detail and were so helpful in coordinating suggestions for attractions, directions and reservations. Situated within the Marriott family of resorts, you can also earn Marriott Reward points during your stay and have access to free wifi and mobile check-in all while earning your next stay.

The next visit you plan to London, be sure to consider the St. Ermin's Hotel, Autograph Collection. I promise you the grounds alone are enough to make you want to cozy up with a cup of tea on their terrace and forget the sights ;) If you've got a staycation in your plans for the summer, be sure to check out their two Canadian properties in Saskatoon and St. Andrew's. Have you stayed at an Autograph Collection property? Would love to know what you think!