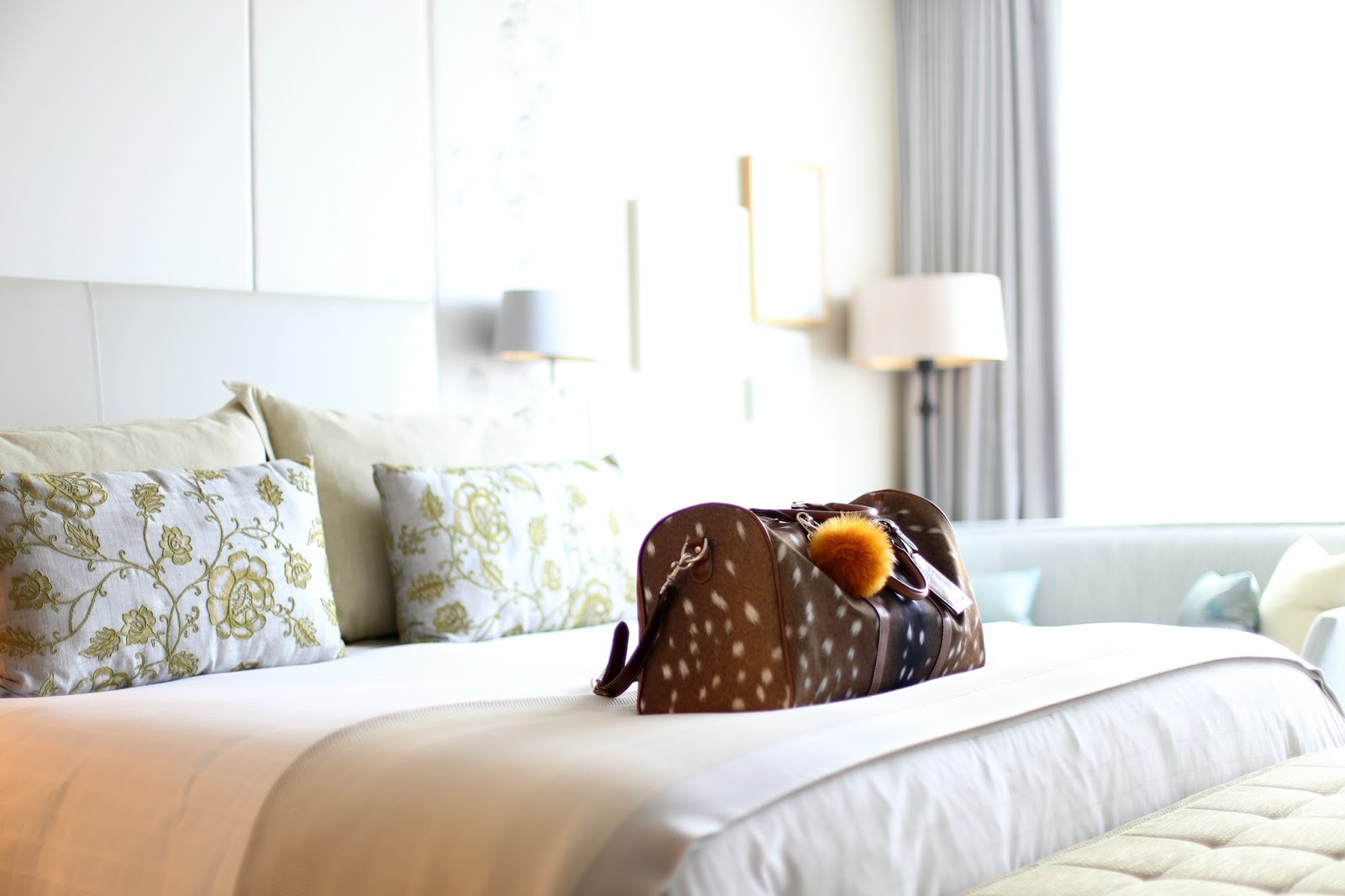 Ask me how I'd like to spend the perfect
weekend and I'd tell you: lazy mornings spent in bed, a trip to the spa and of
course, lots of time for shopping. With both Adam and my schedule running on
overtime for the month of March, we couldn't think of a better reason to kick
off spring than a weekend getaway in the city.
We recently received our American
Express Platinum Card and after combing through the welcome kit, we were
beyond excited to test out just how good their benefits are with a staycation
in Toronto. We are certainly familiar
with the city but it often feels like we're so quickly in and out, that we
rarely have time to soak it up at a slower pace. So we decided to call on our Platinum
Concierge to arrange all the details for
a weekend getaway. The Concierge staff has easily become one of my favourite
perks (of many) that come along with being a Platinum Cardmember. They are
available day and night as a personal resource to help you with everything from
taking care of reservations to coordinating big and small day-to-day requests.
Upon calling our Platinum Concierge, I was
immediately greeted with the friendliest team eager to find out what my plans
were for the weekend and how they could help.
We chit chatted for a few minutes and based on my sentiments, they
recommended the Four Seasons hotel based on its renowned spa, proximity to
shopping and because it's known to have some of the coziest beds in town. Within a few more minutes, we had an
afternoon arranged at the spa, makeup consultation with Charlotte Tillbury,
dinner at the new 'it' steakhouse in town, NAO, and brunch on Sunday afternoon
at La Société.
As I was ferociously writing notes during
my call (seriously Type A over here), I was assured an itinerary would be sent
my way once everything was confirmed. And low and behold – it was (dream team!). A follow up call the next day from the
Concierge team was another great surprise as we discussed and reviewed the
plans for the weekend. They also reminded me that they were available to chat
all weekend long if we needed anything at all during our stay in the city!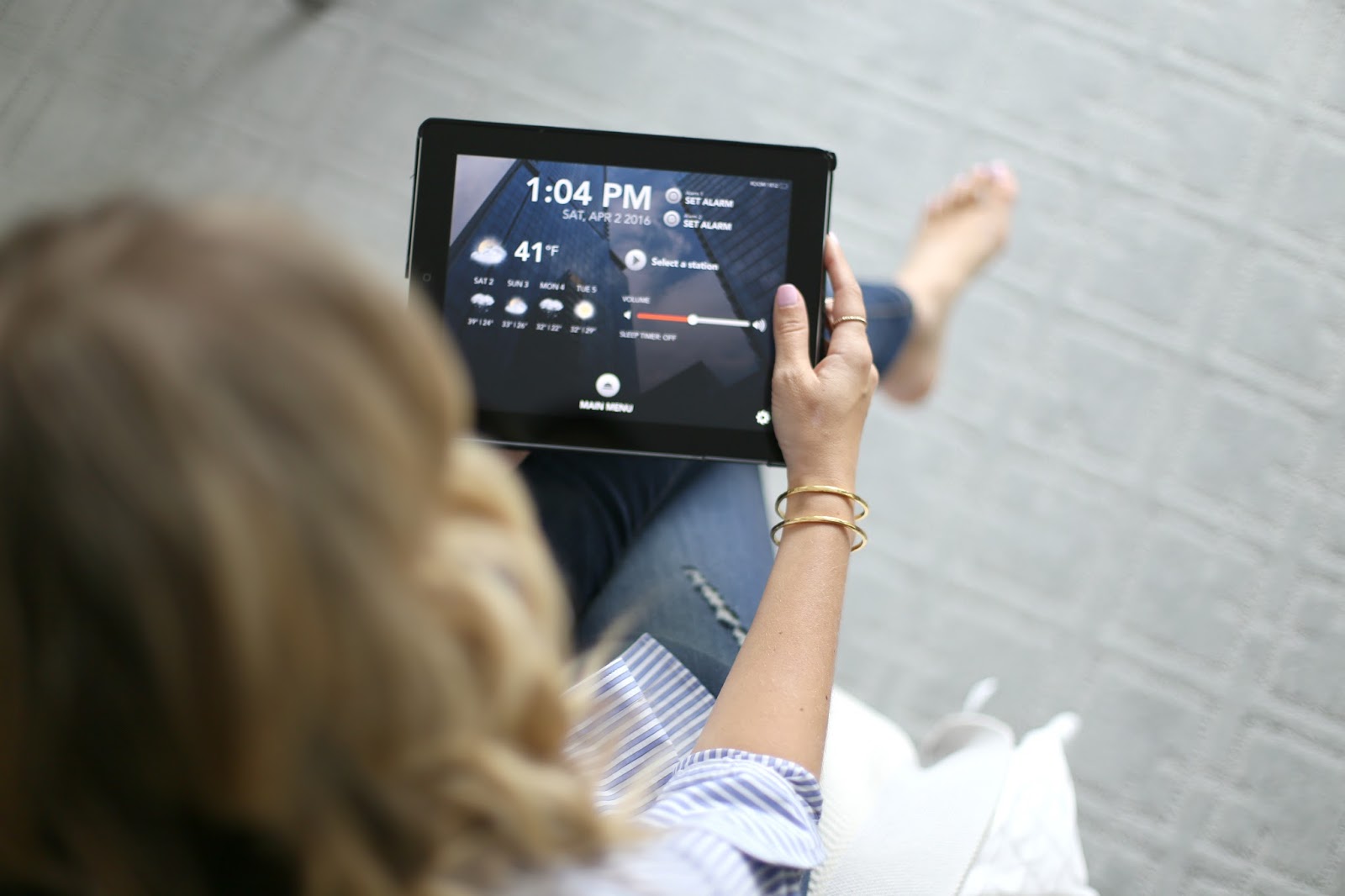 Eager to get into the city earlier than
later Saturday morning, we were unsure of what we were going to do with our
luggage (because we all know I have a problem packing light) since check-in wasn't
until later in the afternoon. But leave it to American Express to solve this
problem! As a Platinum
Cardmember, I have access to special benefits at certain hotels around the
world through the FINE HOTELS & RESORTS program. Since Four Seasons is one
of them, early check-in and late check-out was available to me at no extra
cost. By noon, we were settled in with our feet kicked up on the bed, while we
overlooked the city from our upgraded room (also a benefit of the FINE HOTELS
& RESORTS program!).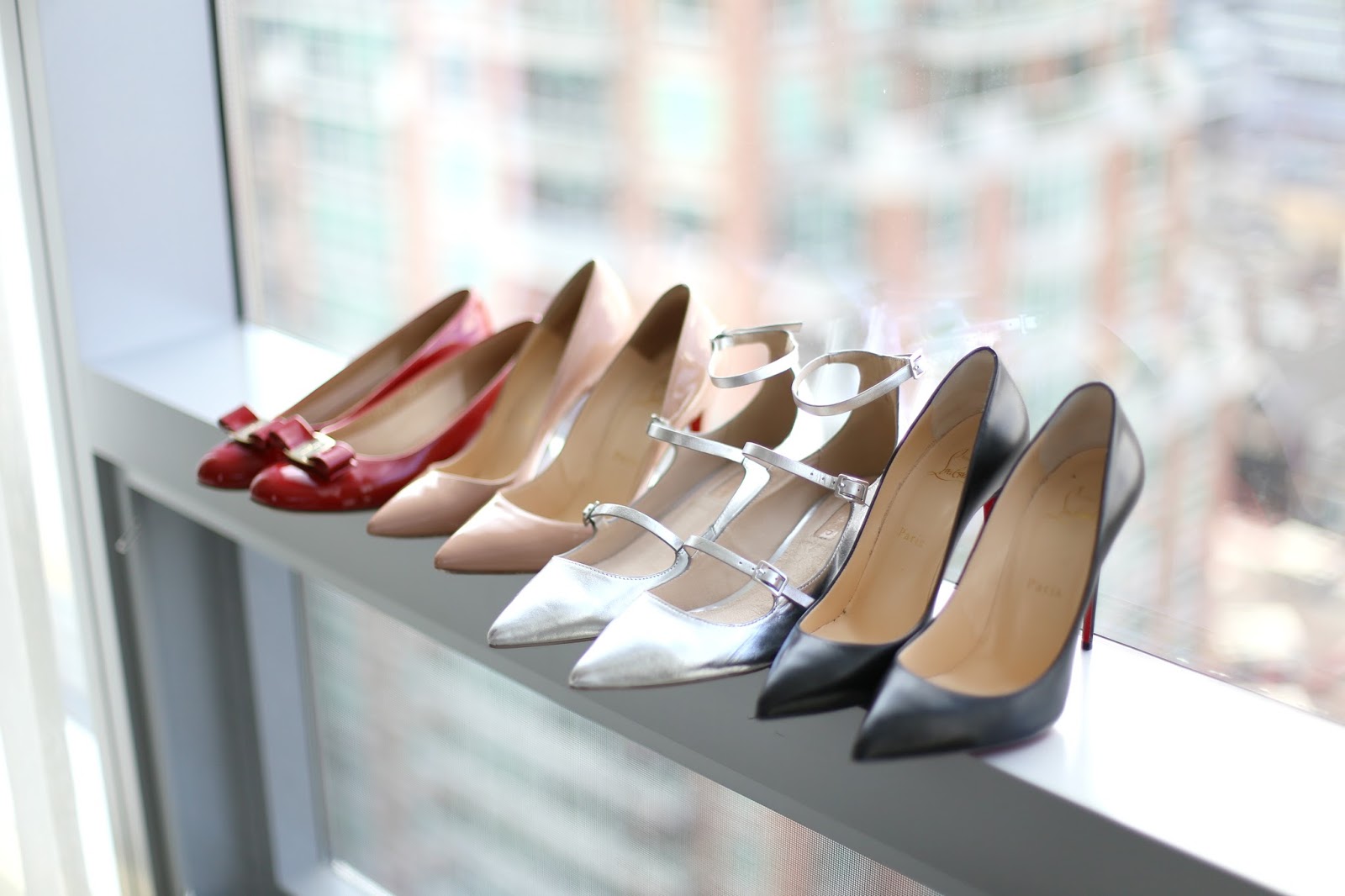 Next on the docket? A Deep Tissue Massage for
hubby and I at the Four Seasons Spa that was beyond perfection.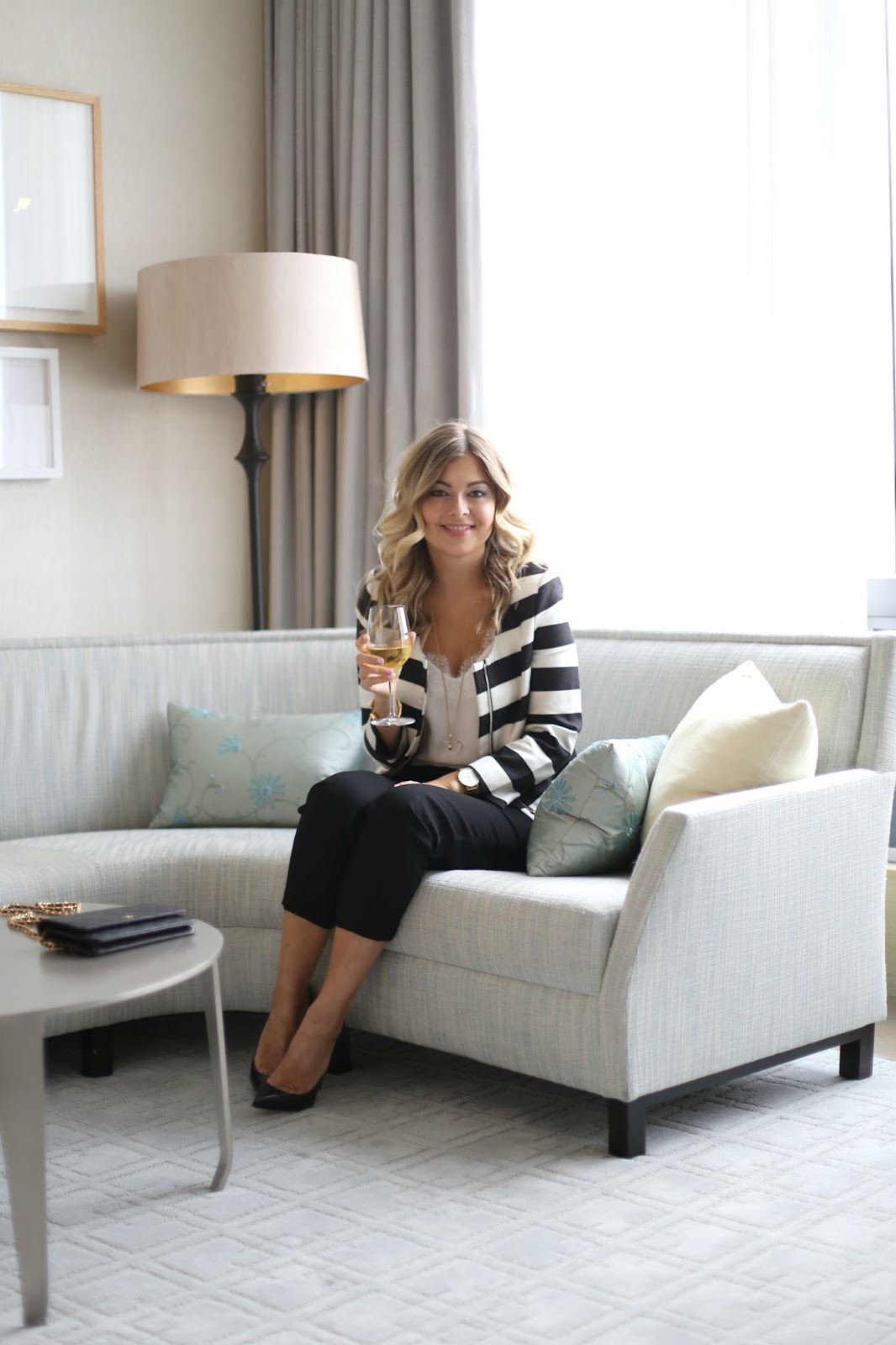 After an hour of pampering and lounging, I
was then whisked off to an appointment to have my makeup done at Holt Renfrew,
just in time for drinks and dinner. Around 7:30pm we headed to the D-Bar in the
Four Seasons hotel to find a table reserved and cocktail menus waiting.
Platinum Cardmembers can receive a $100 food and beverage credit for use at the
FINE HOTELS & RESORTS property they're staying at so we put it to good use
with a Manhattan for him and a Queen Bee cocktail for me.
Dinner was delightful to say the least at
NAO Steakhouse. Since NAO is part of the American Express Platinum Dining
Program, we started dinner with a complimentary house cocktail at the best seat
in the house (courtesy of the Concierge team)-great for people watching! Be
sure to have the Japanese Fried Chicken if you go – you'll die!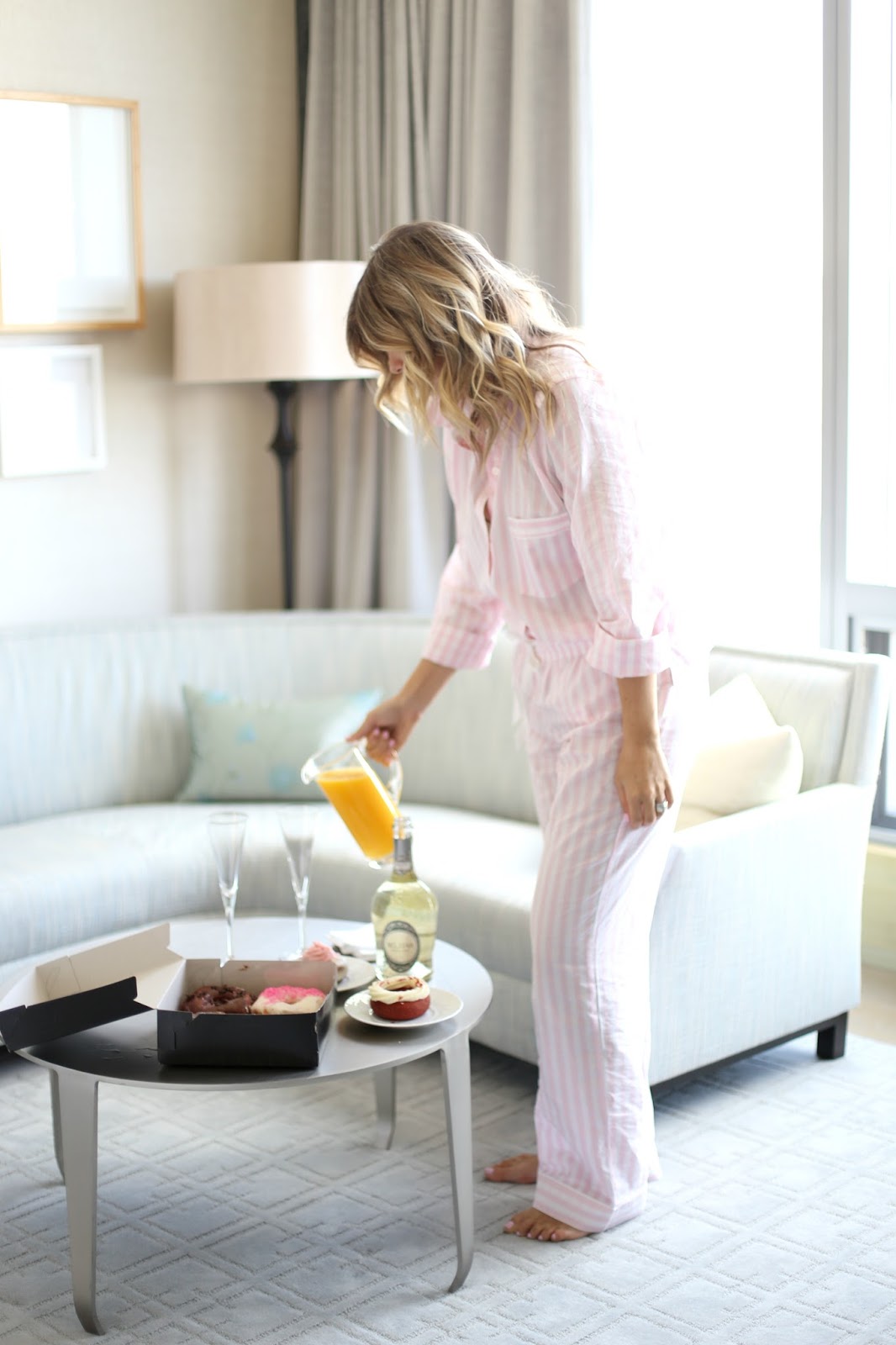 Sunday morning kicked off with a bang
thanks to a delivery of mimosa's to the bedroom so we could enjoy a little
cocktail to start Sunday Funday.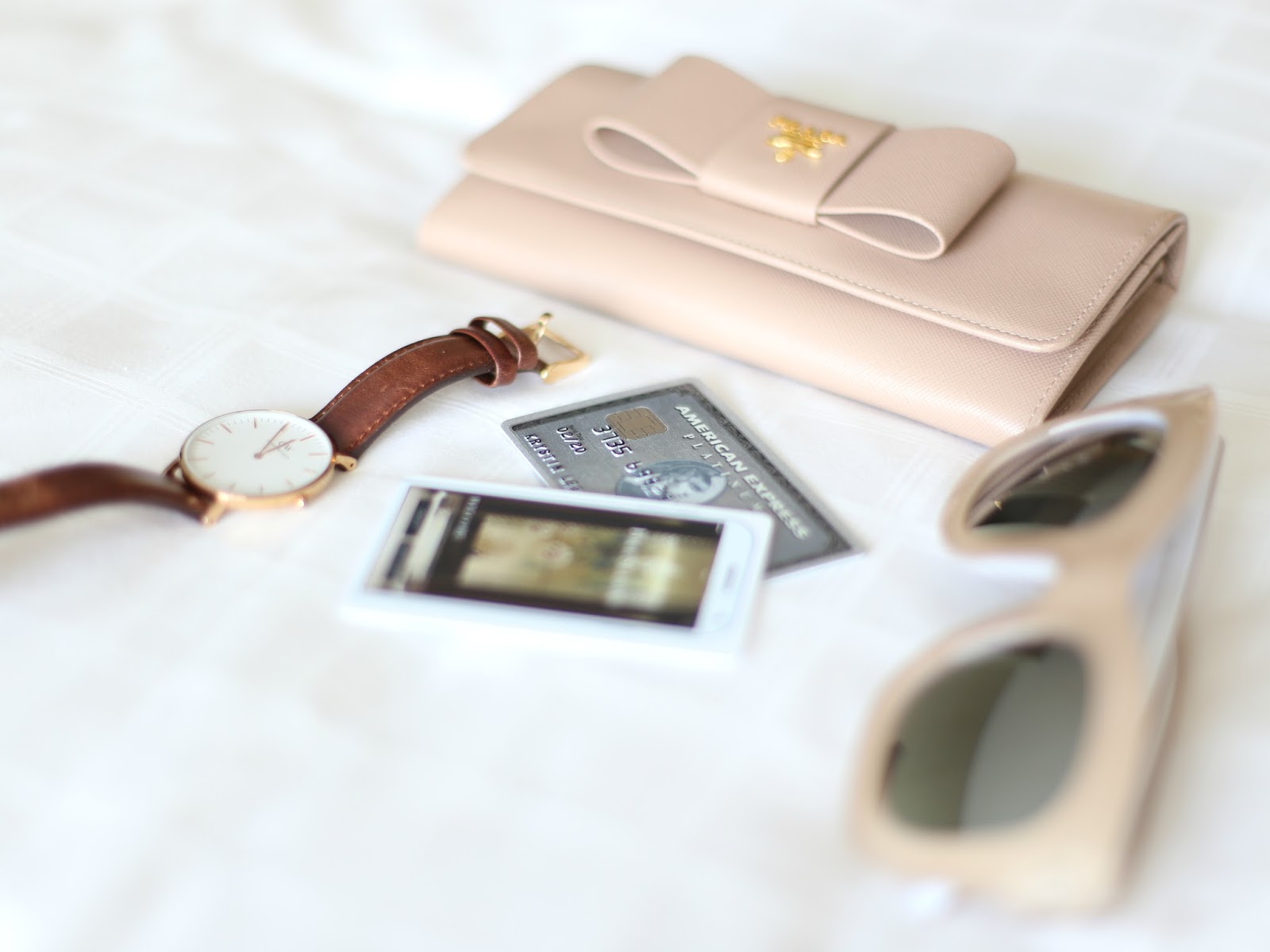 Essentials for a day out on the town!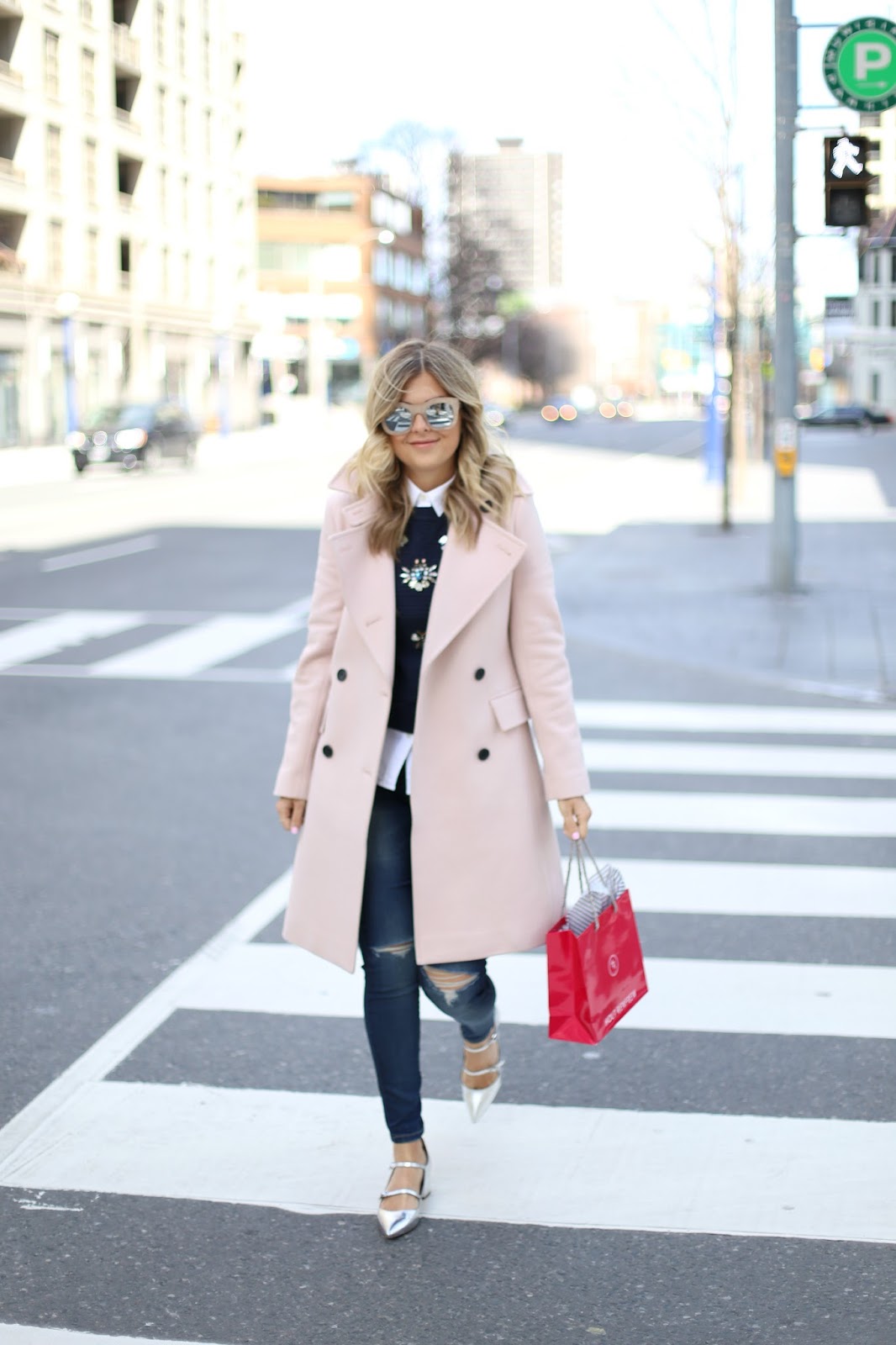 We finally managed to pull ourselves from
that cozy bed just in time for a personal shopping appointment at Holt Renfrew.
I perused the latest from Prada, Dior, Miu Miu and more from the comfort of the
stylist lounge. Squeal!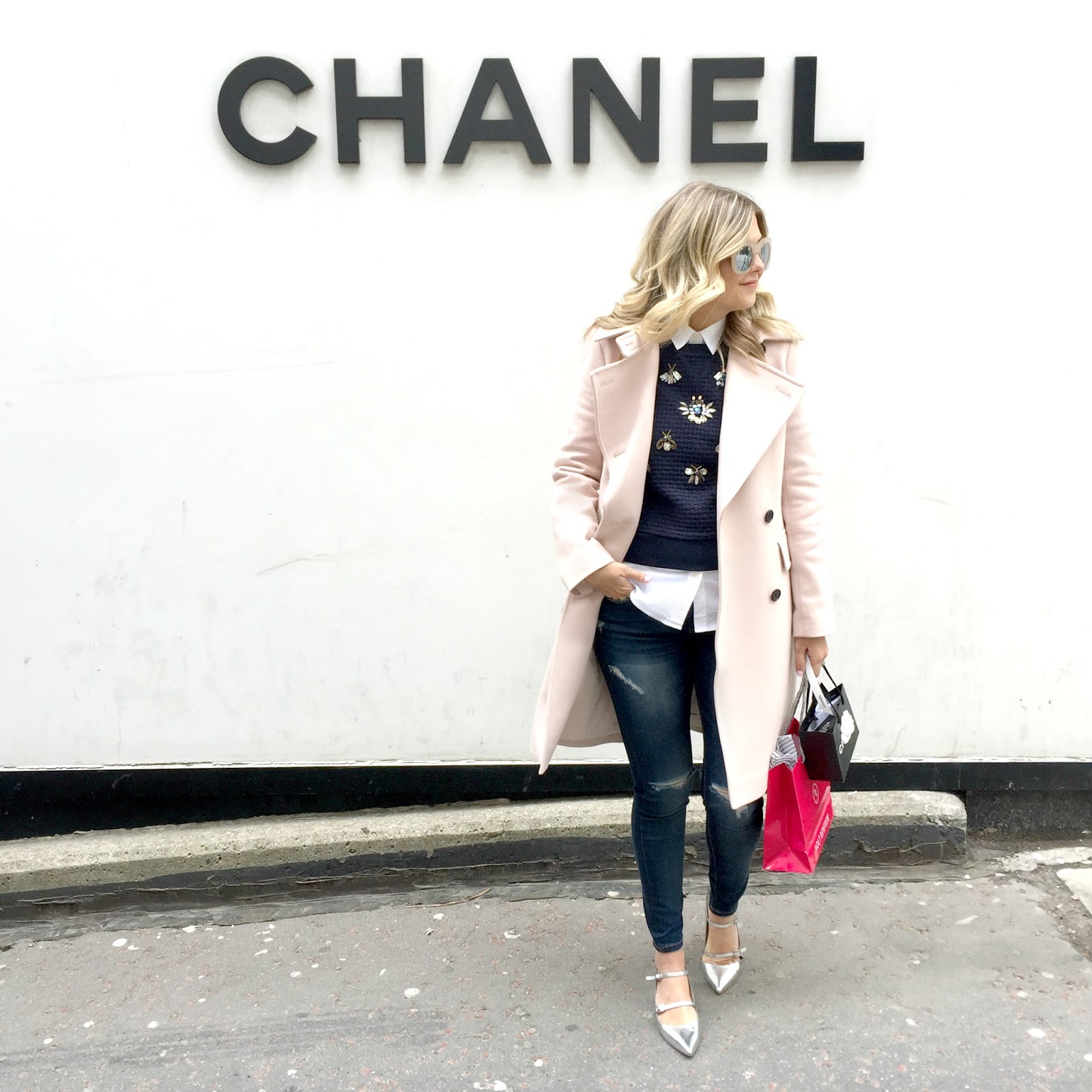 Getting into trouble in Yorkville!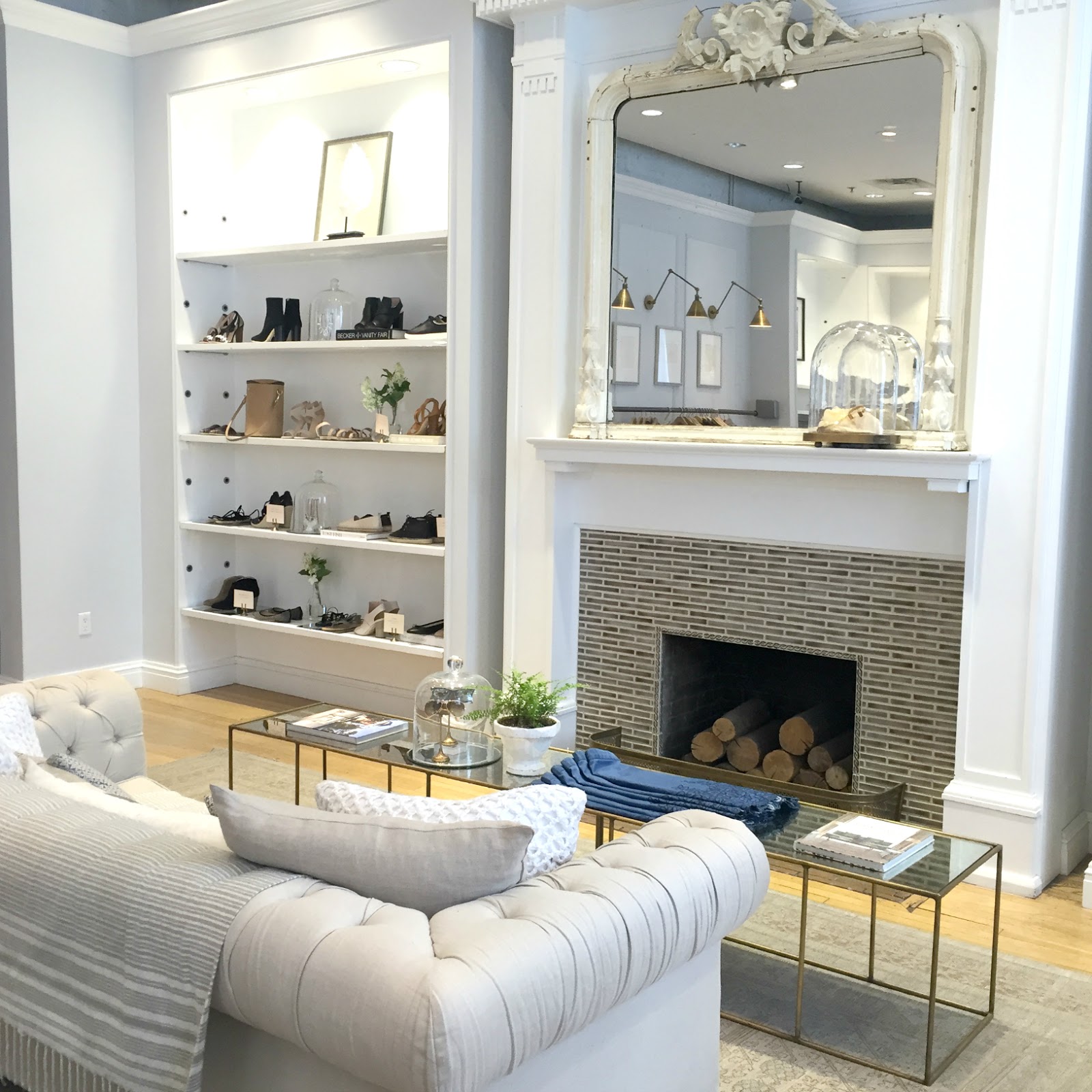 Always stop by Club Monaco for interior inspo!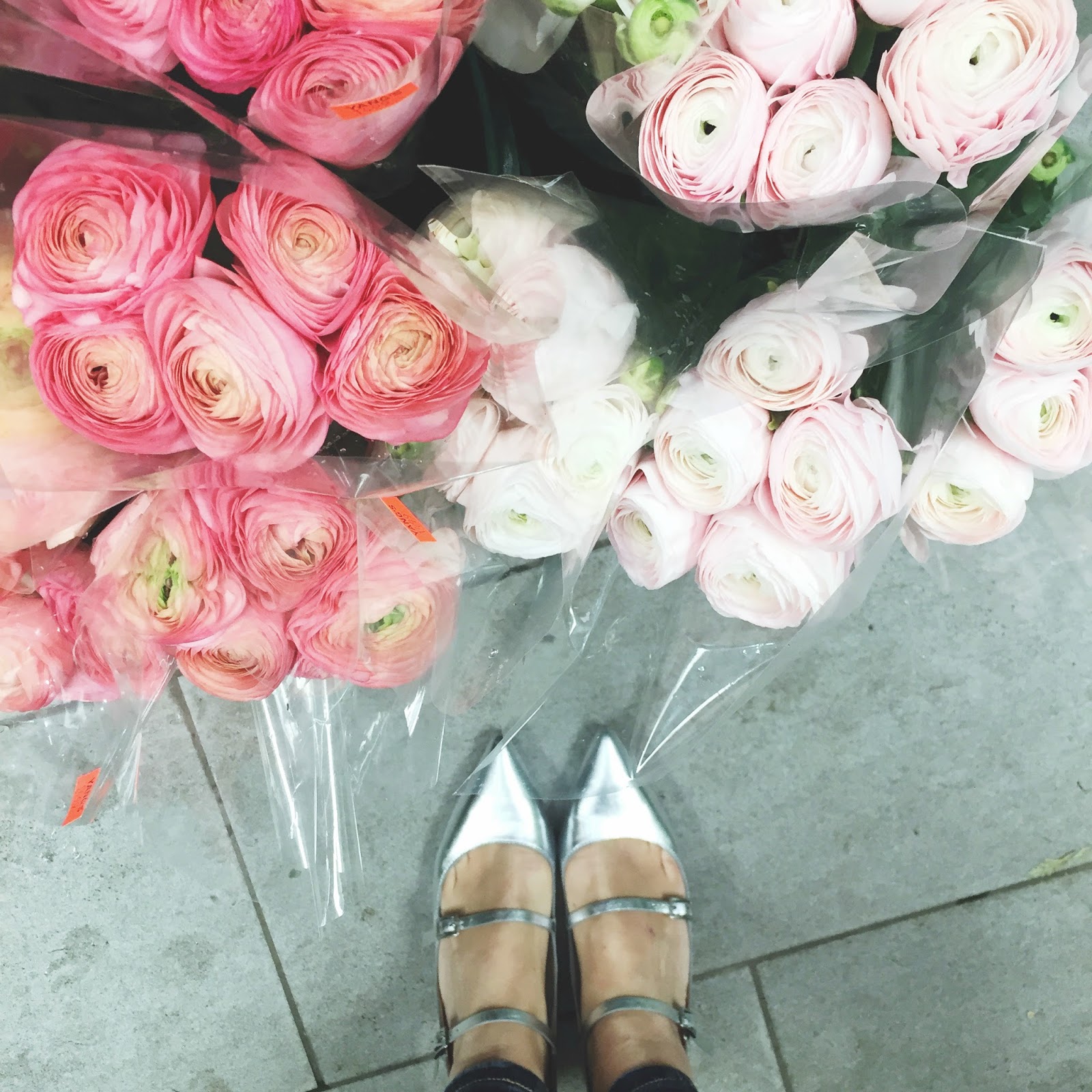 A quick stop into the flower market.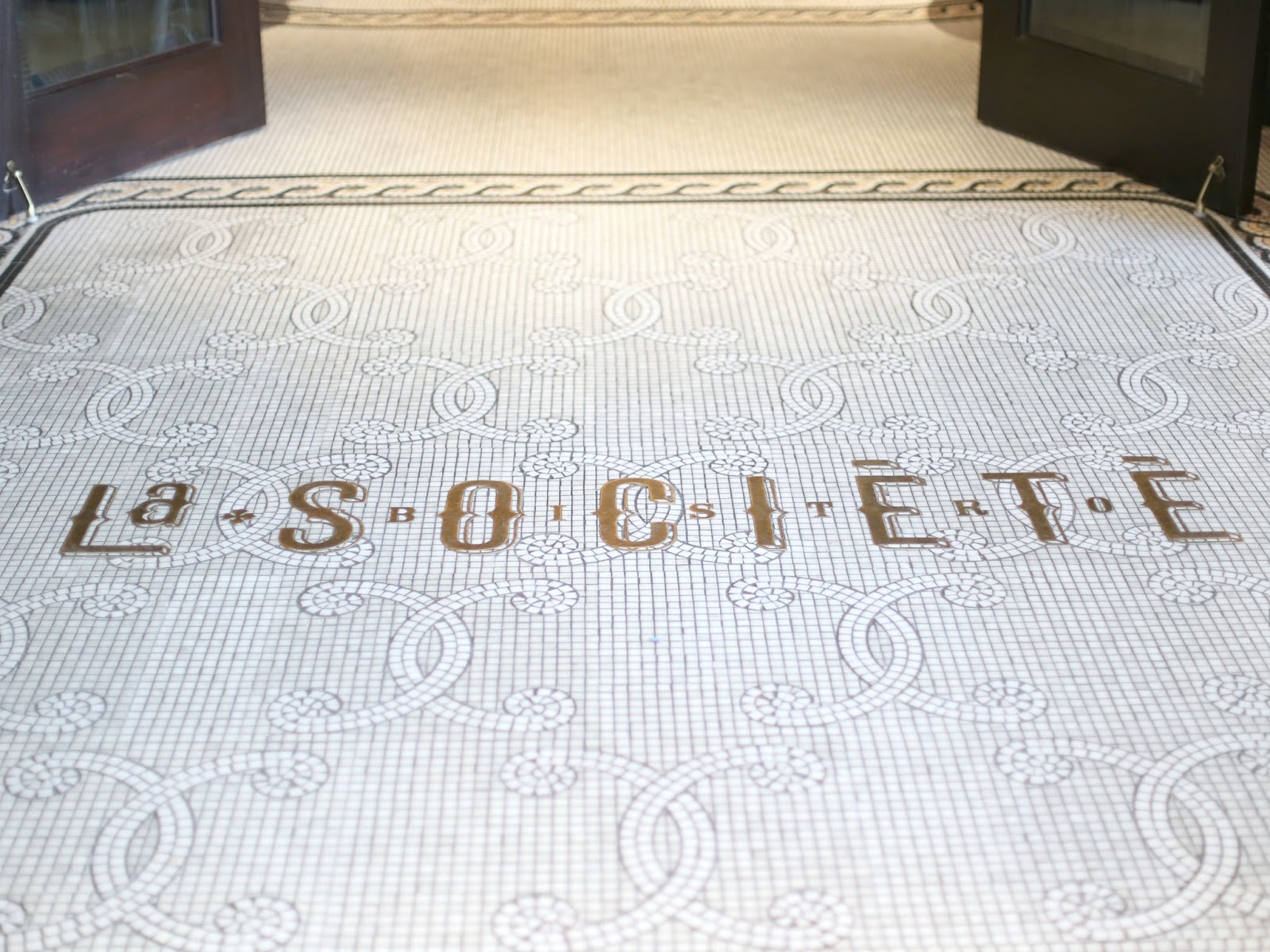 And what's a Sunday without brunch? We
headed to La Société for another reserved table à la the Platinum Concierge
team and enjoyed special arrangements like complimentary mimosas waiting for us
at the table, all thanks to the Platinum Dining program. Now that we were
fueled up for the day, we toured around Yorkville, enjoyed a little coffee
break to warm up, and perused the flower boutiques on Avenue Road.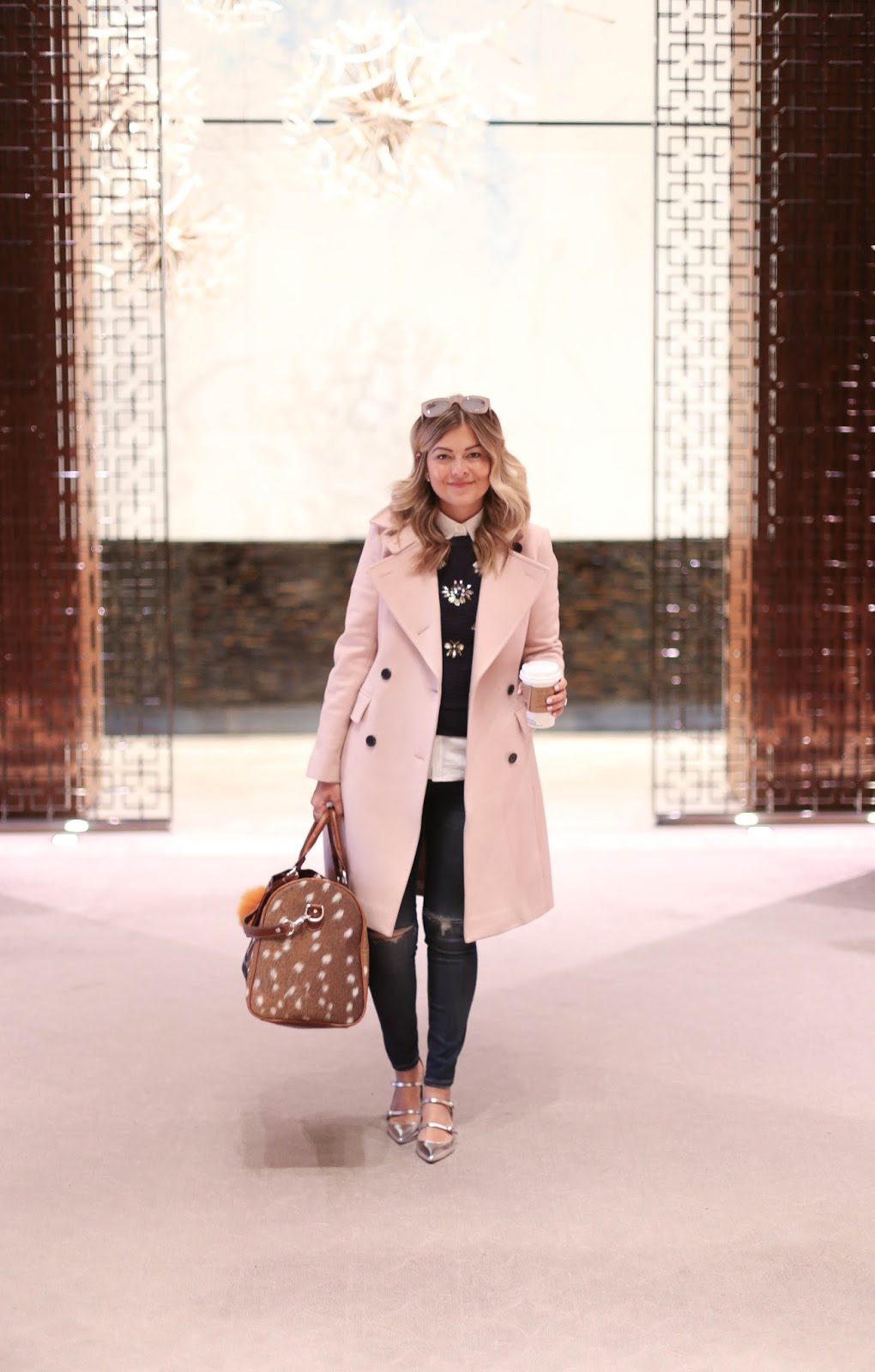 Normally we'd be rushing back to the hotel but we had a guaranteed late check out at 4PM, thanks to our Platinum Card, so we maximize our second day in the city to the fullest.
Overall, to say we were impressed, would be an understatement. Our American Express Platinum Card not only delivered incomparable benefits but provided
us with experiences I would have never thought possible from a credit card
provider. Backed by a team that delights with you in planning your vacation,
you really get the impression that the team over at Amex is as excited as you
are to kick off your next adventure. Adam and I are already scheming our next
vacation and can count on making a call – or two – to the Platinum Concierge
team to arrange the details from beginning to end. To find out more about the
card and its many benefits, be sure to click here.