Travel Diary: Saint Maarten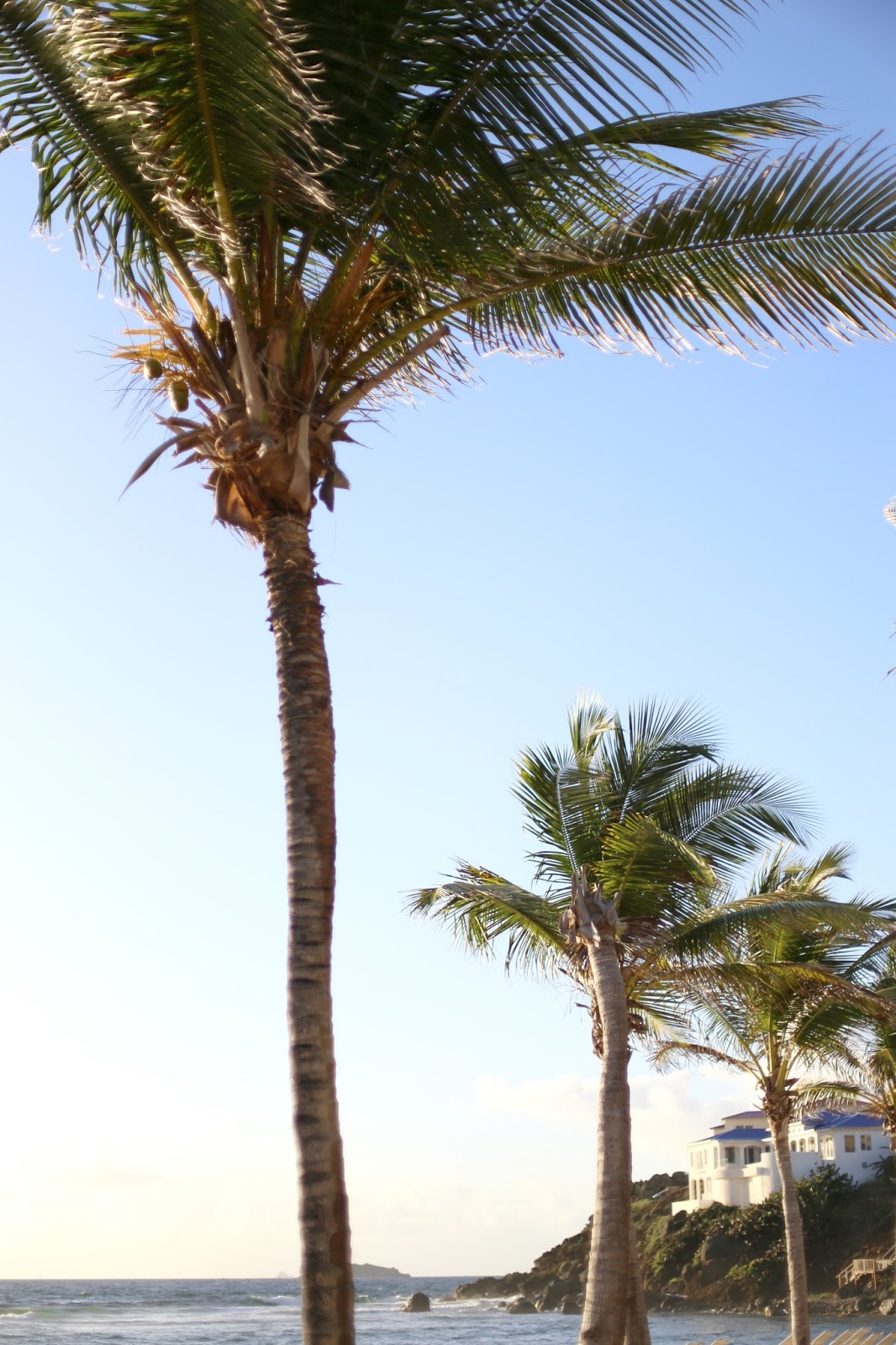 I'm so excited to be sharing our travel diary with you today from St. Maarten. Last week Adam and I had the pleasure of visiting the 'Friendly Island' in partnership with Expedia.ca. To say we were impressed is an understatement. We've recapped some of our favourite activities, places to eat and tips below from our week in paradise.


Where to Stay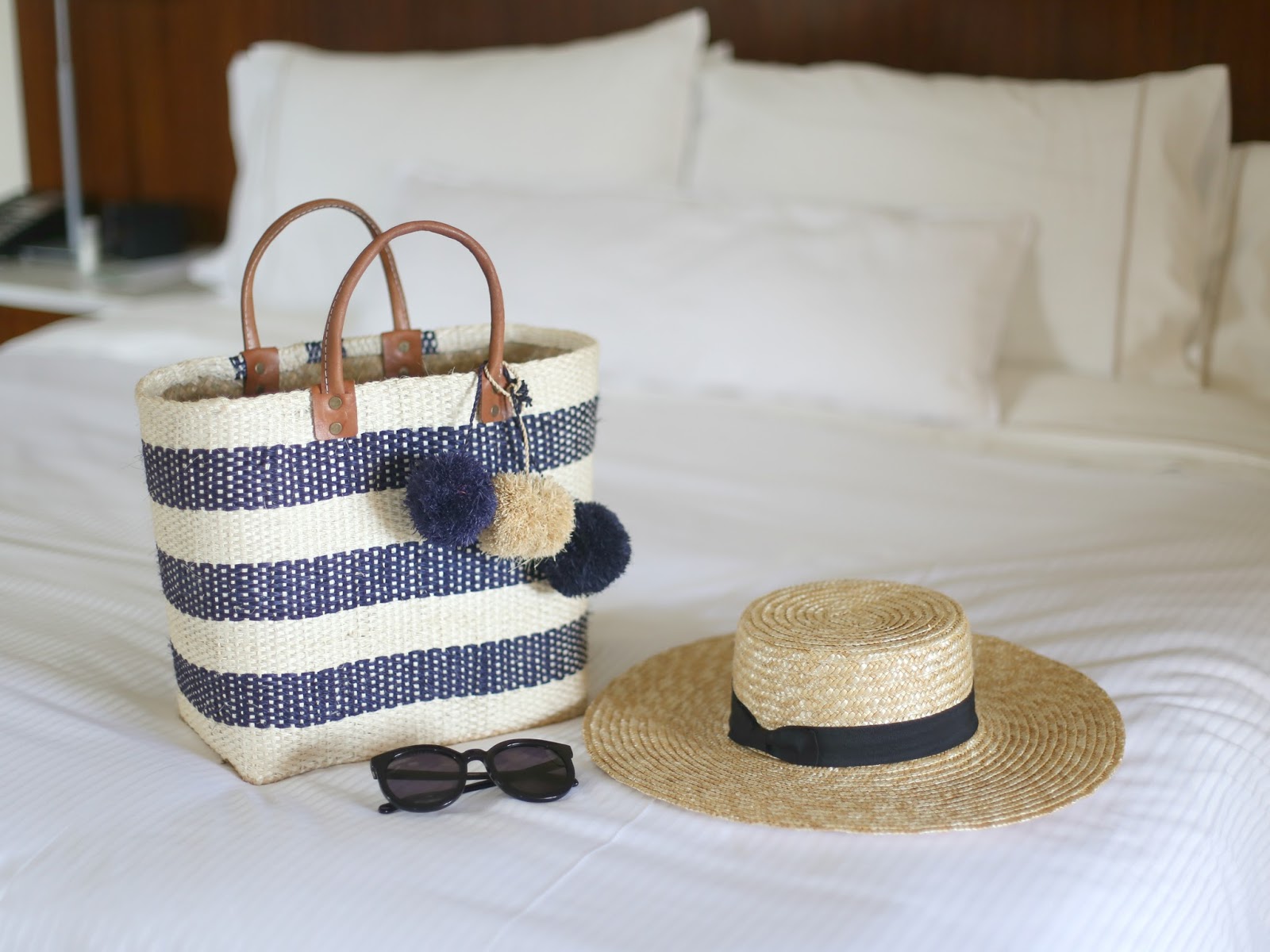 After much research and guidance from the reviews on Expedia.ca, we settled on the Westin Dawn Beach Resort located on the Dutch side of the island in an area called Oyster Pond. The hotel itself is a fabulous resort boasting a spa, 2 restaurants – Ocean and Aura, private beach, the most amazing staff you've ever met and more.

We were about a 2 minute drive from the French border and a short jaunt from Phillipsburg. The location couldn't have been more perfect for our fun week of activities planned. This may sound sill but since we were on the Dutch side of the island, it also meant we didn't have to pack any European adaptors or fear of frying cables (something we're prone to doing when we travel).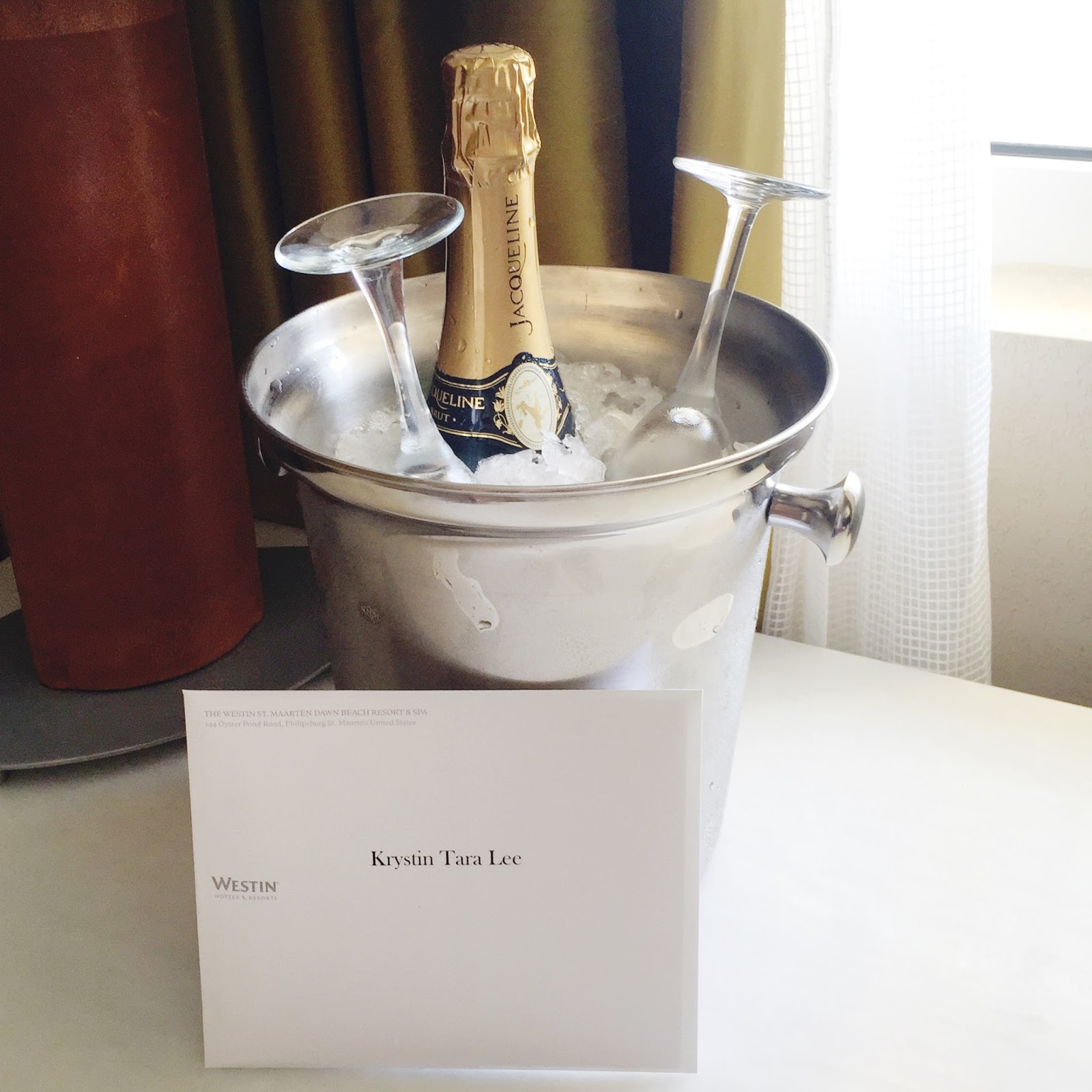 The warmest welcome from the Westin staff – they truly went above and beyond!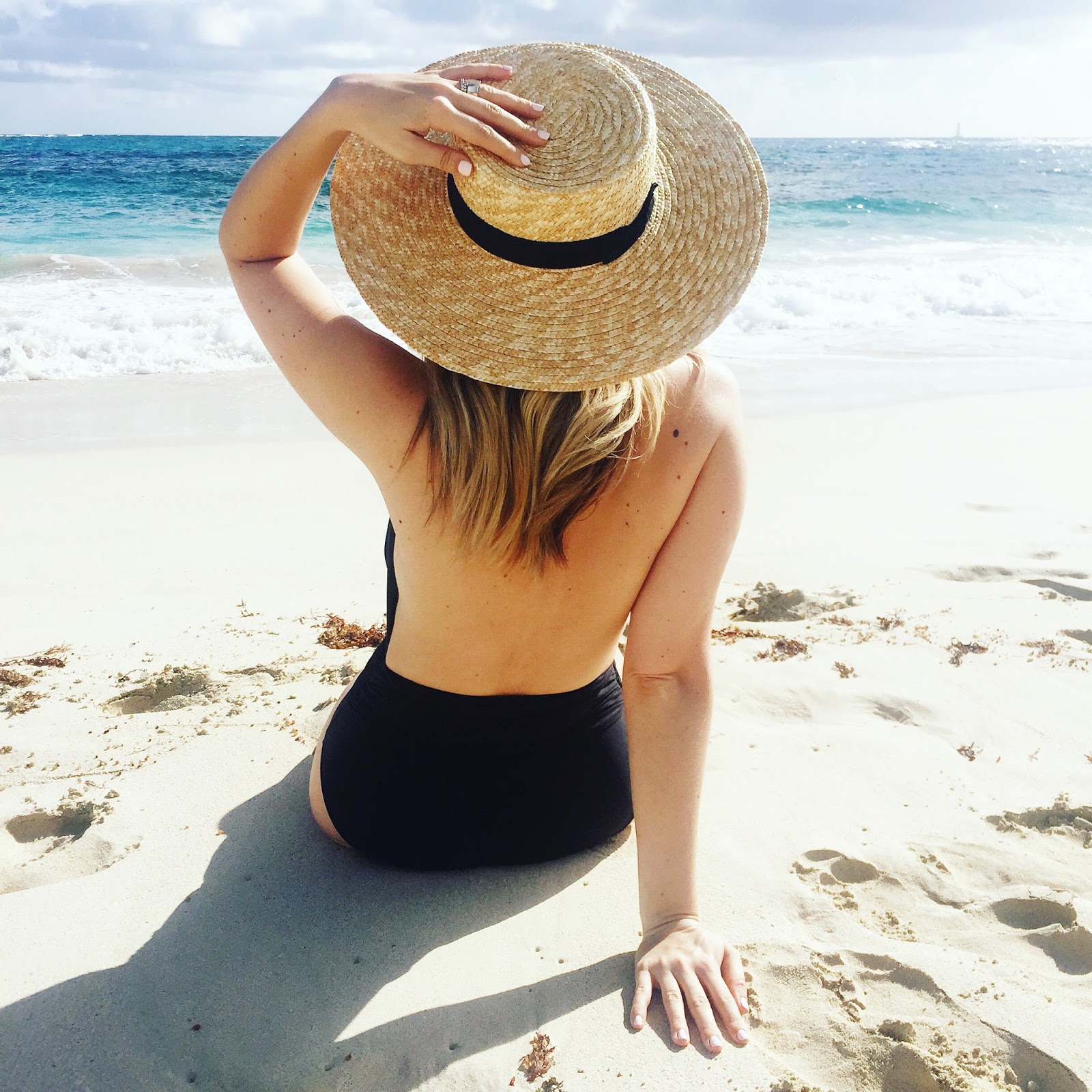 Our first day at Dawn Beach – located on the Westin Dawn Beach Resort and Spa property. I don't think it gets any more relaxing than this!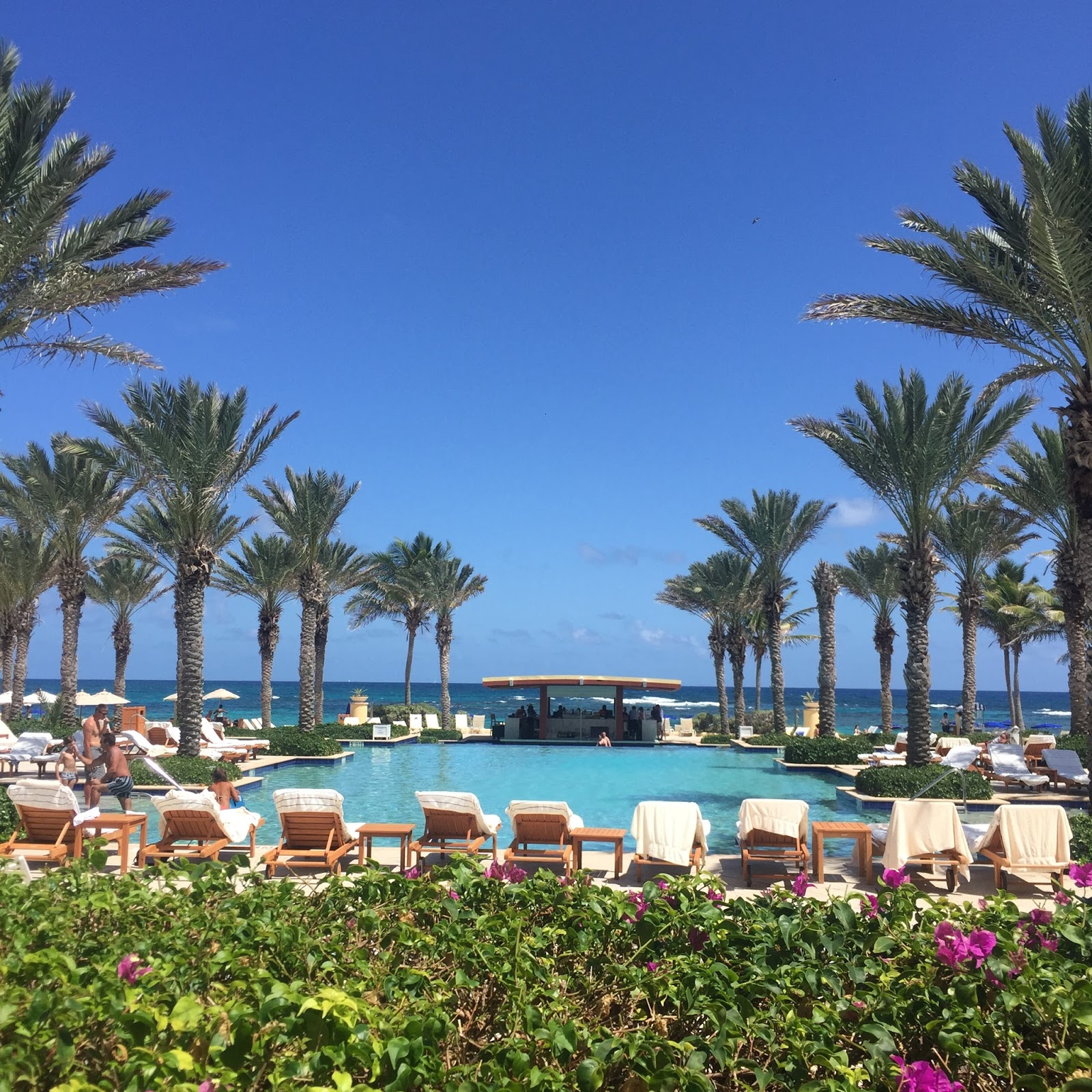 What I loved about the resort was that you had the option of choosing between the beach or the pool. With chairs and cabanas available at both – there was really something for everyone. While we spent most days at our cabana by the beach, the swim up bar and infinity pool were some pretty serious contenders for hanging poolside.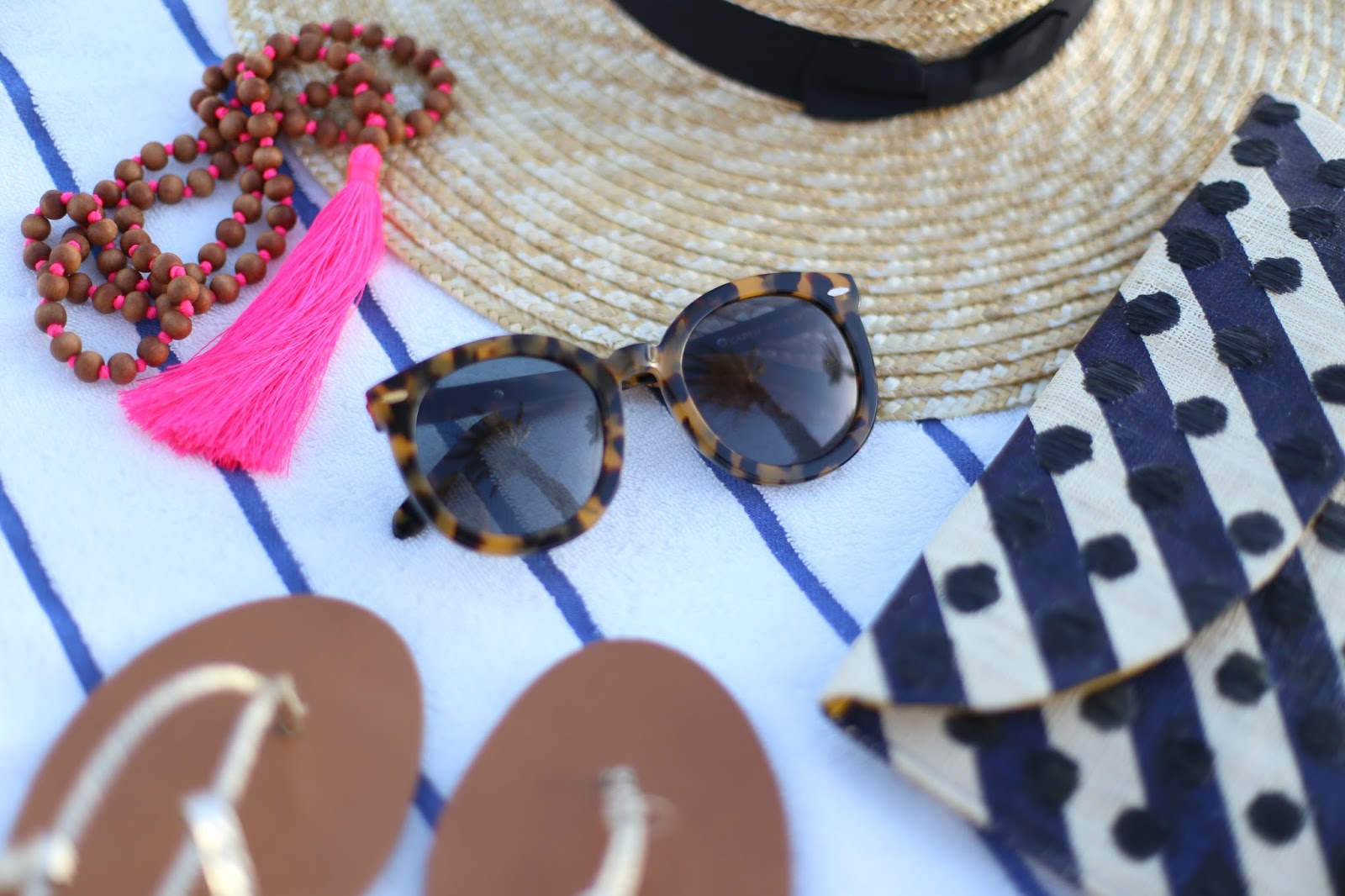 Accessories for an afternoon of lounging cabana side at the resort. PS – how cute are the resort's towels?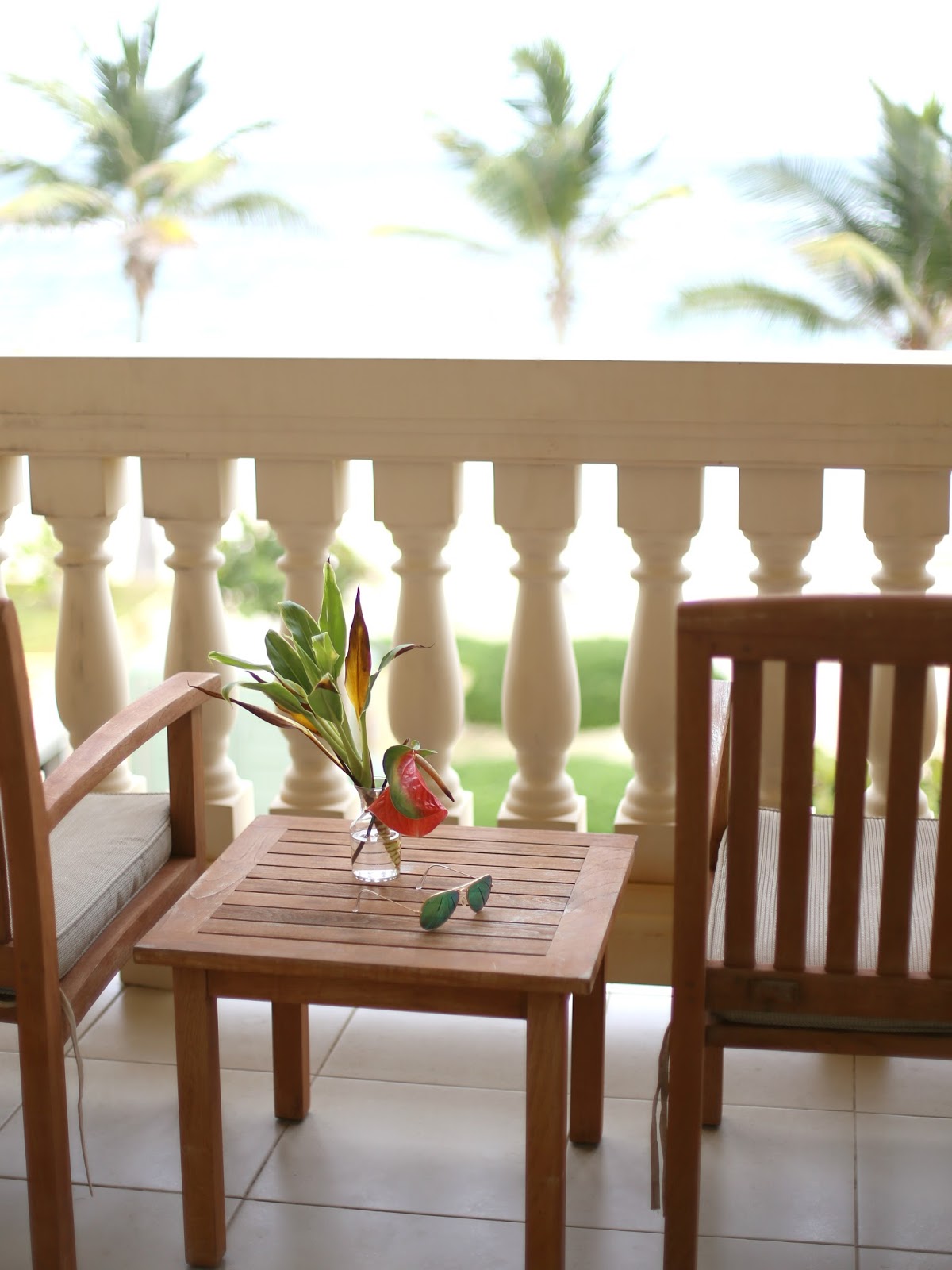 This was our view of Dawn Beach from the patio of our bedroom at the Westin Dawn Beach Resort. After reading various reviews on Expedia.ca of the property, we wanted to make the most of our week and the views – so we decided to upgrade to an Ocean View bedroom and yes, it was most definitely worth it!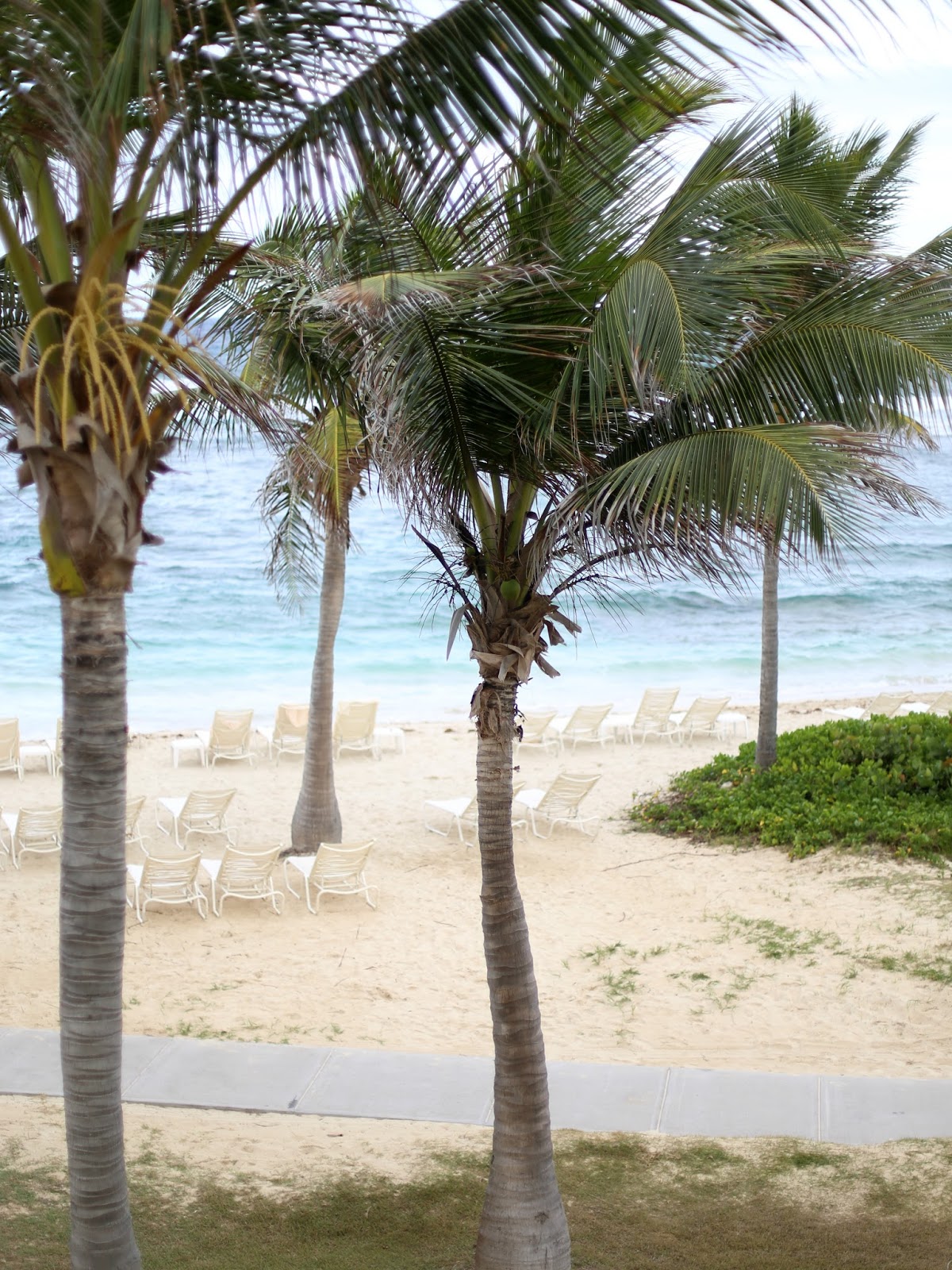 The resort was absolutely perfect for our stay. There was a mix of young couples and families so we didn't felt like one group was more dominant than the other. With activities planned almost everyday from aerobics to a pirate-themed buffet, there always seemed to be something going on. One of our favourites was a bonfire on the beach accompanied with s'mores :) The resort was kind enough to let us spend an afternoon at the spa on our first day to enjoy a couple's massage and oh-my-word! We both walked out feeling completely relaxed, stress-free and were ready to kick off our vacation!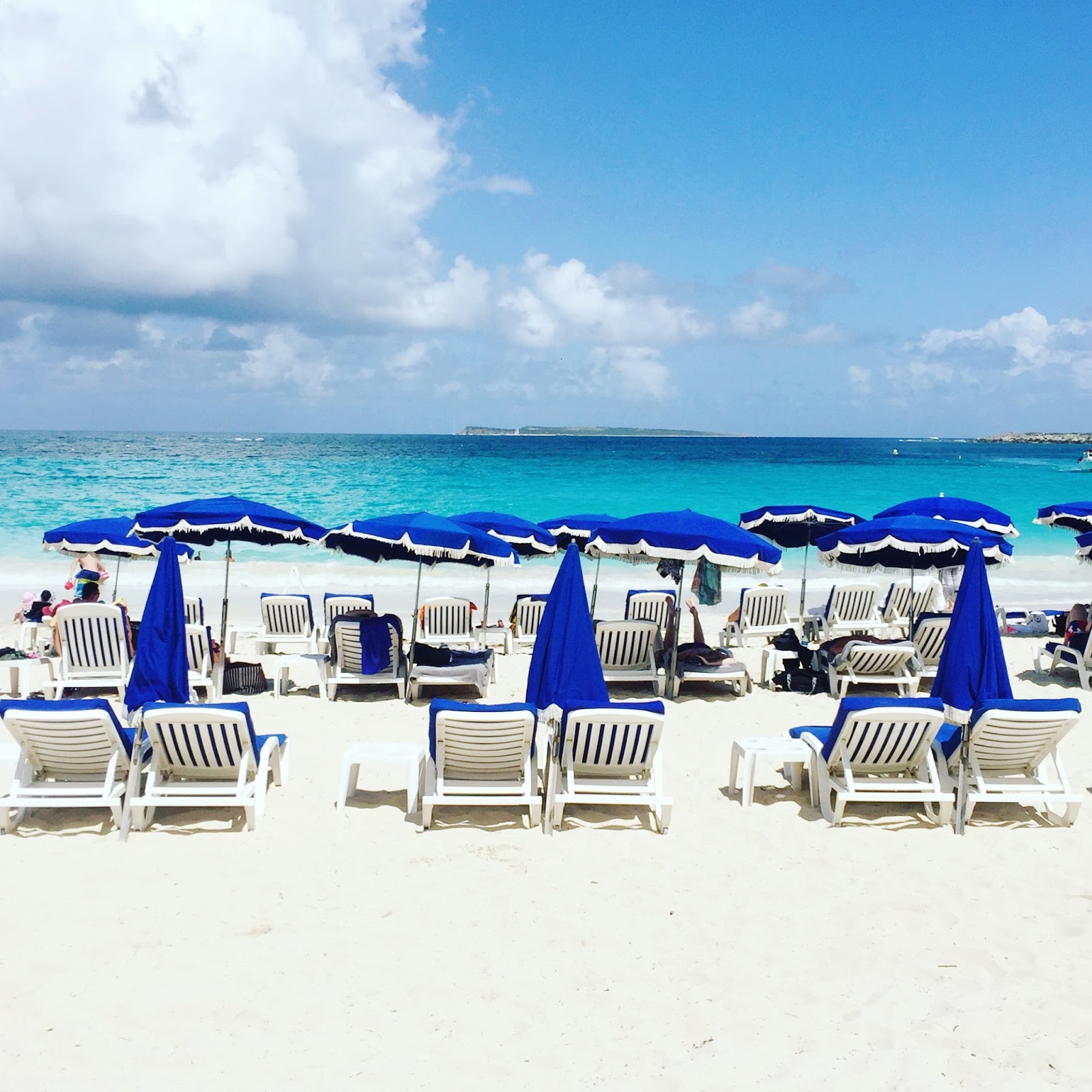 After chatting with friends and family who had visited the island, one common recommendation was to secure a car rental for the week so when booking our vacation package through Expedia.ca, we made sure to book the car rental at the same time. Not only did this help save money towards our overall package, but getting to and from Budget (the car rental company) was a breeze after landing since we had already set it up in advance.

After spending a few days at Dawn Beach, we hopped in our car and headed to Orient Bay (pictured above) on the French side of the island or Saint Martin. While Dawn Beach was beautiful, this was stunning in its own way. Certainly more commercial than other beaches but the people watching was definitely worth it.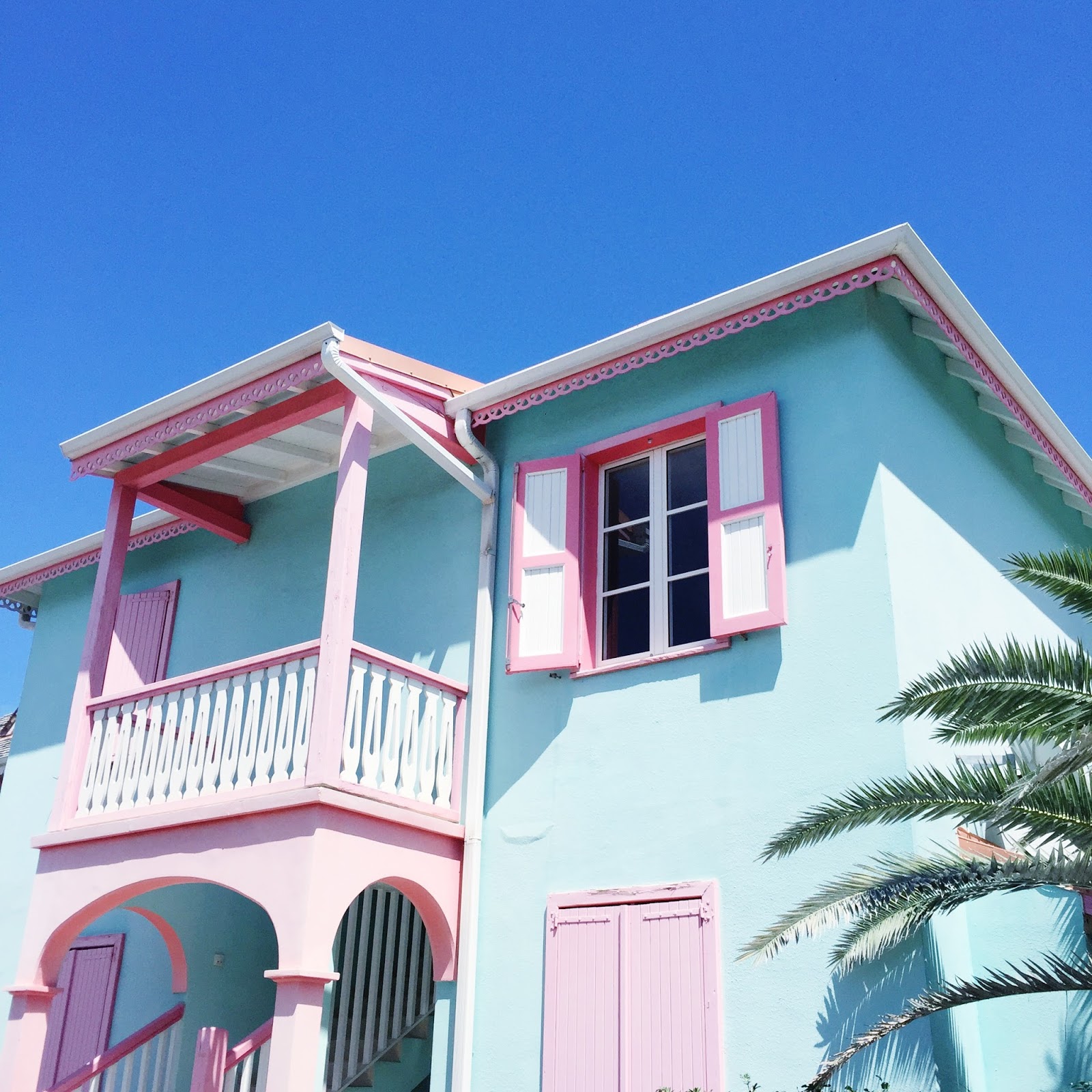 Candy coloured houses around Orient Bay beach!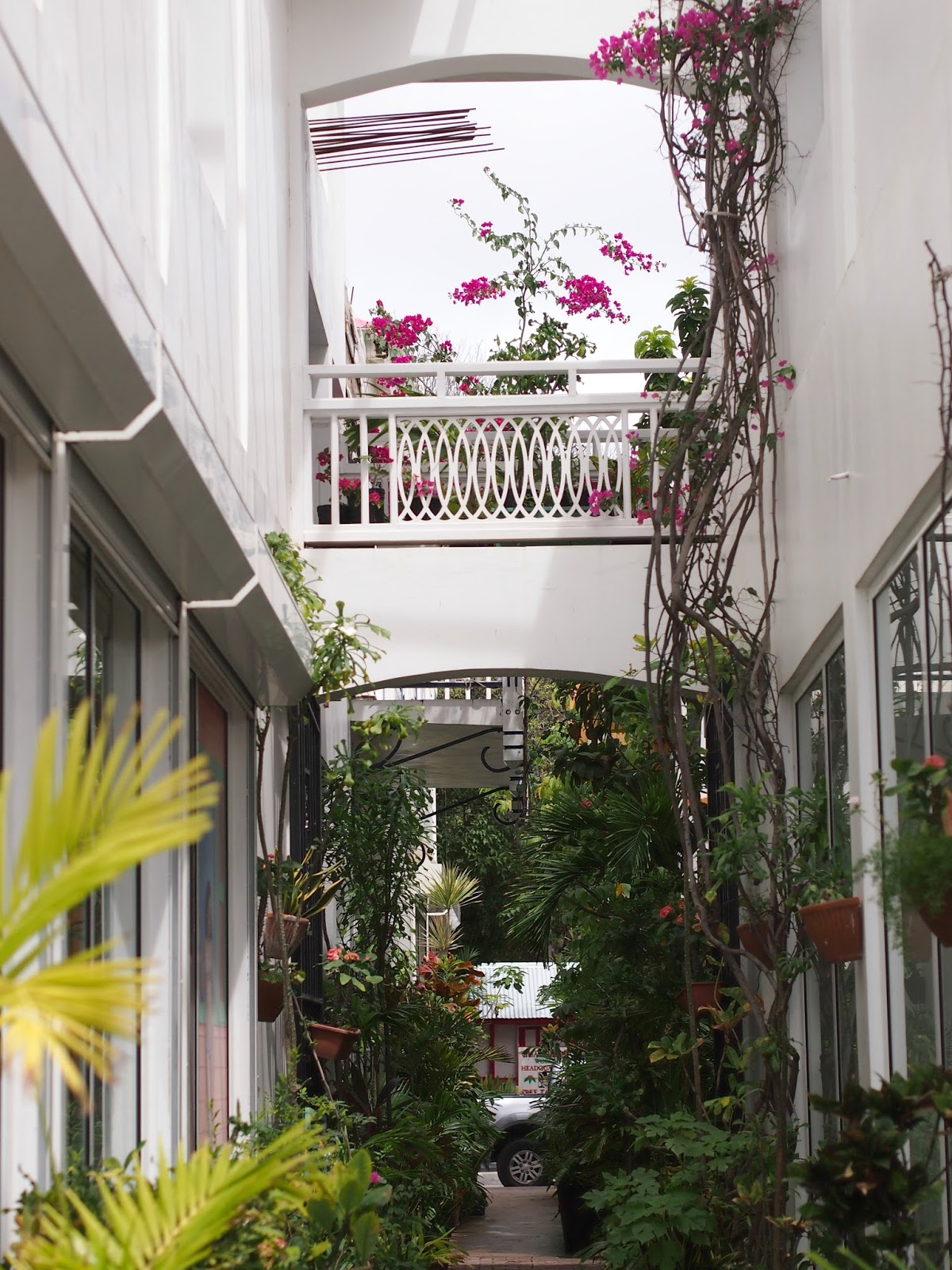 Another must-do is a trip in and around Philipsburg on the Dutch side. With cruise ships coming and going from this port, it certainly felt the busiest compared to all the spots on the island. That being said, this is where you're going to want to head for more commercial shopping on the island like jewelry or finding fashion brands at a discounted (duty-free!) rate.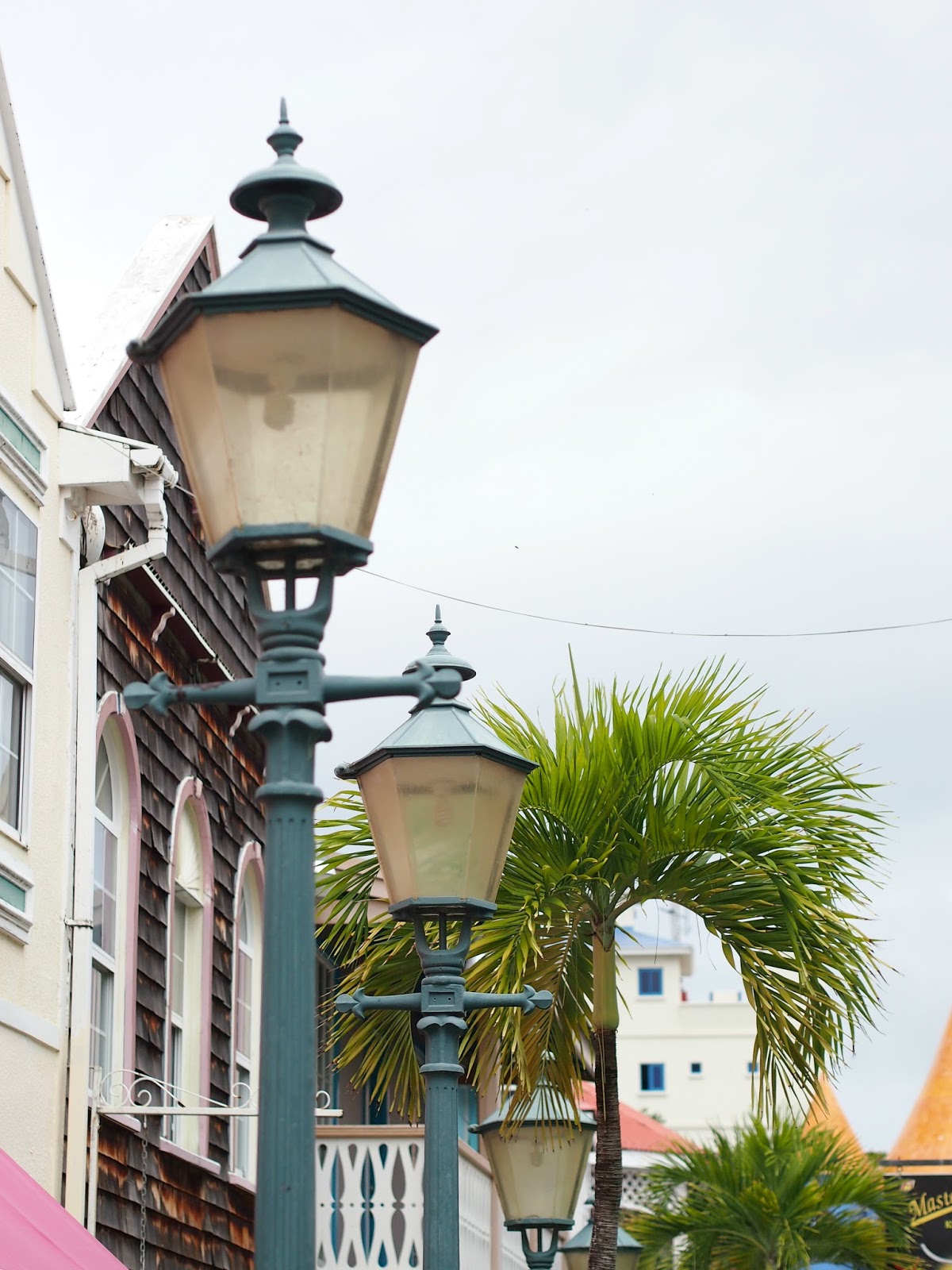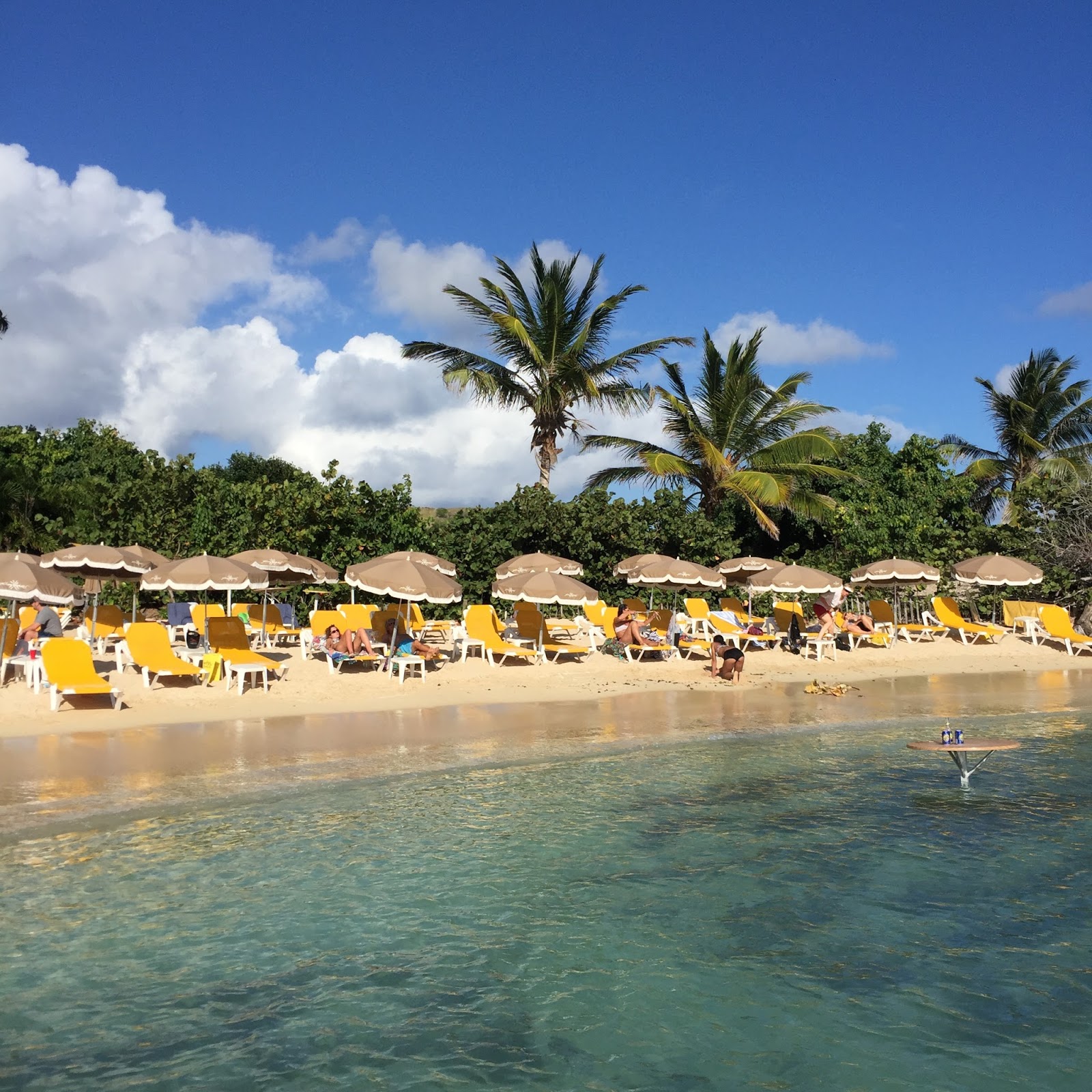 Another activity on our list was to visit Pinel Island. A quaint, quiet island about 5 minutes off the coast of St. Maarten, you could paddle board or take a small boat across. The water is crystal blue and much calmer than any beach we'd been to so it made for the perfect day to relax. We set up at the umbrellas next to Karibuni restaurant which is definitely a must-do. From tropical drinks to amazing fare (try the seafood salad) – we were really impressed.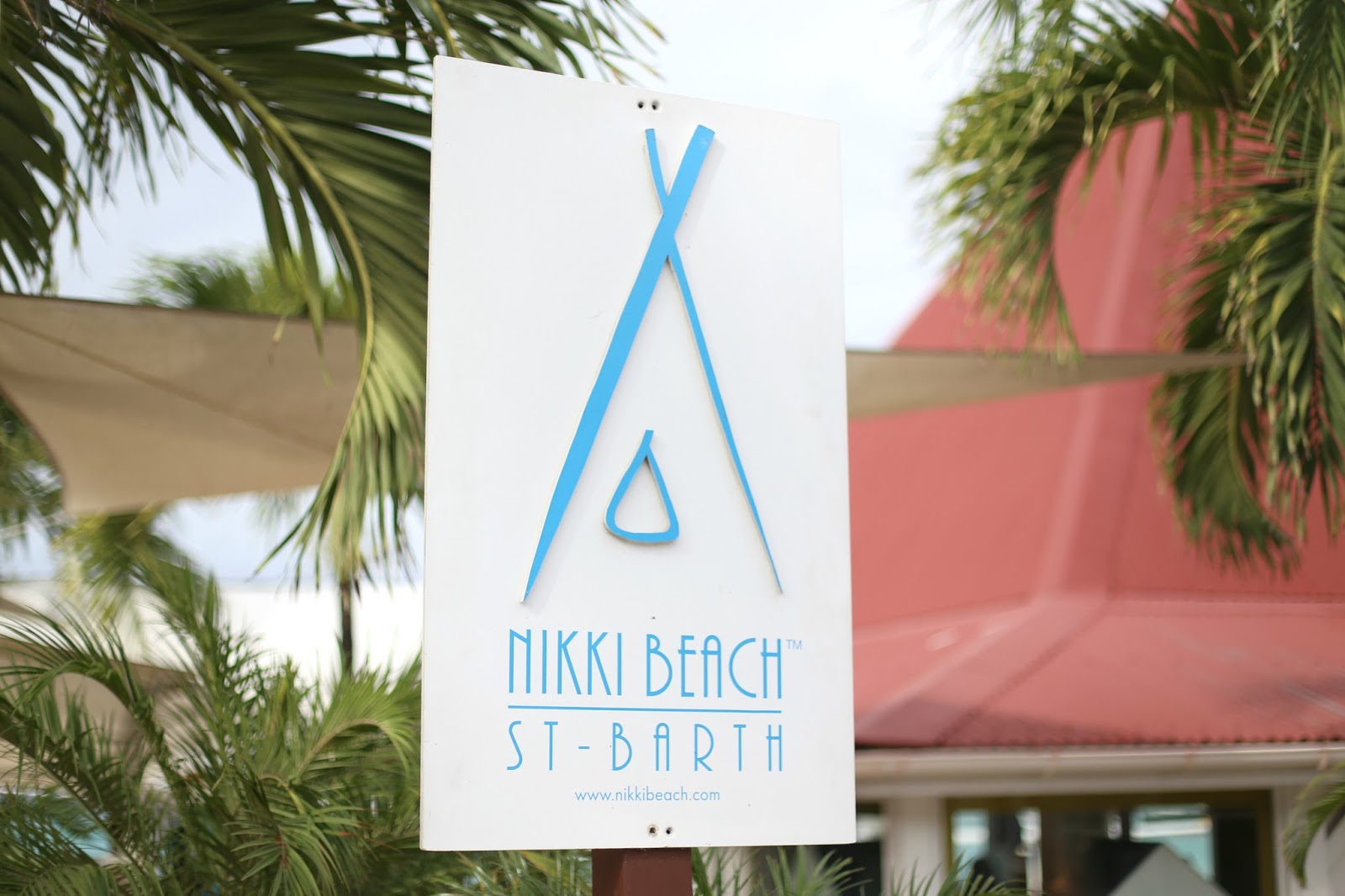 Towards the end of our trip, we decided to take the high-speed ferry from St. Maarten to St. Barth's. Within 45 minutes we were docked and walking around the streets of the island which was perfect for a day trip. Rather than rent a car for the day, we opted for a cab to and from Baie de St. John. This is where you'll find Eden Roc and Nikki Beach St. Barth (two super swanky beach front properties). If you're looking to dodge the pricier spots for lunch in this area of town, we recommend visiting Kiki-e Mo for panini's, salads and fresh juices that you can pack up for a picnic on the beach.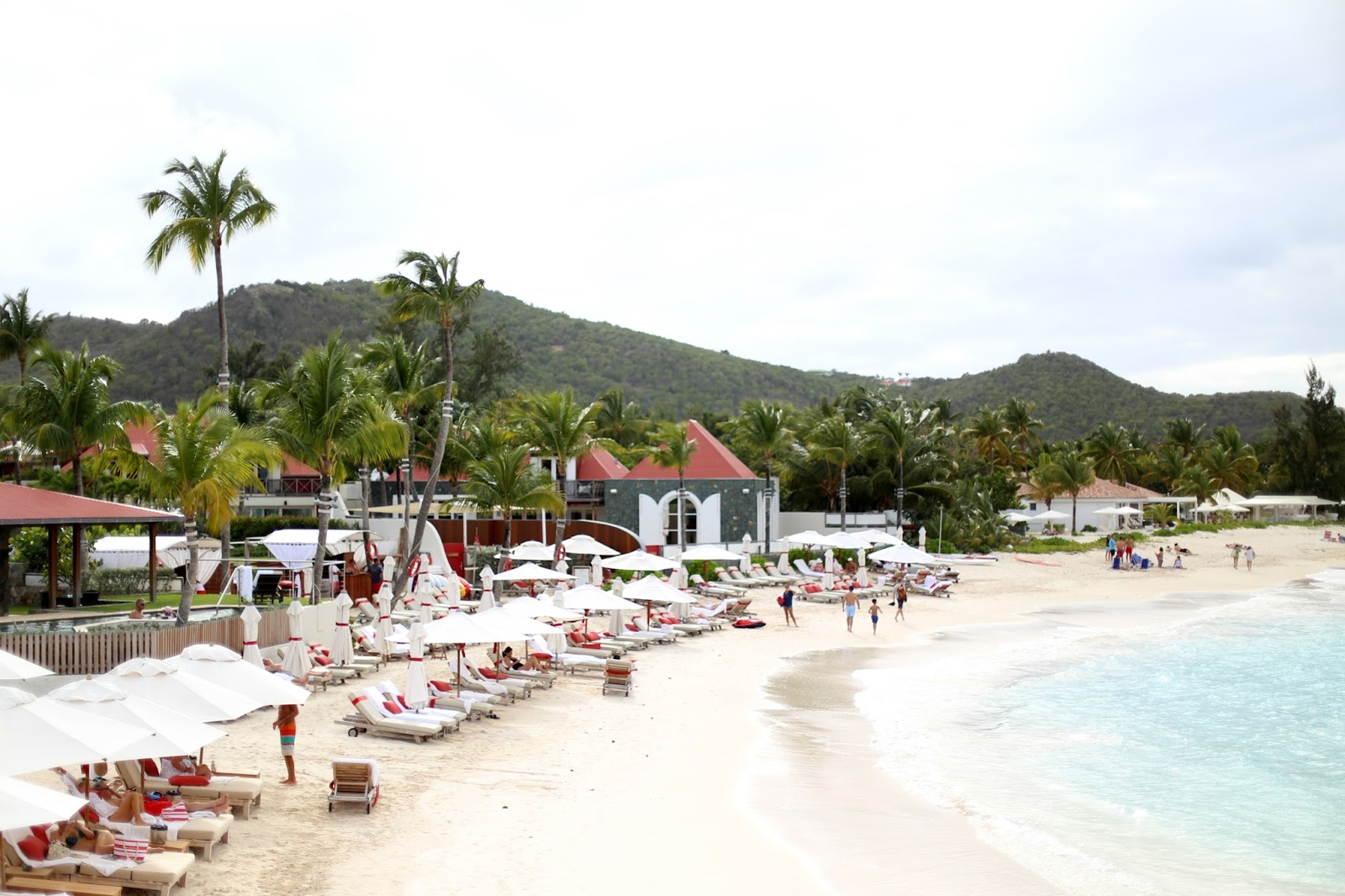 The view at Eden Roc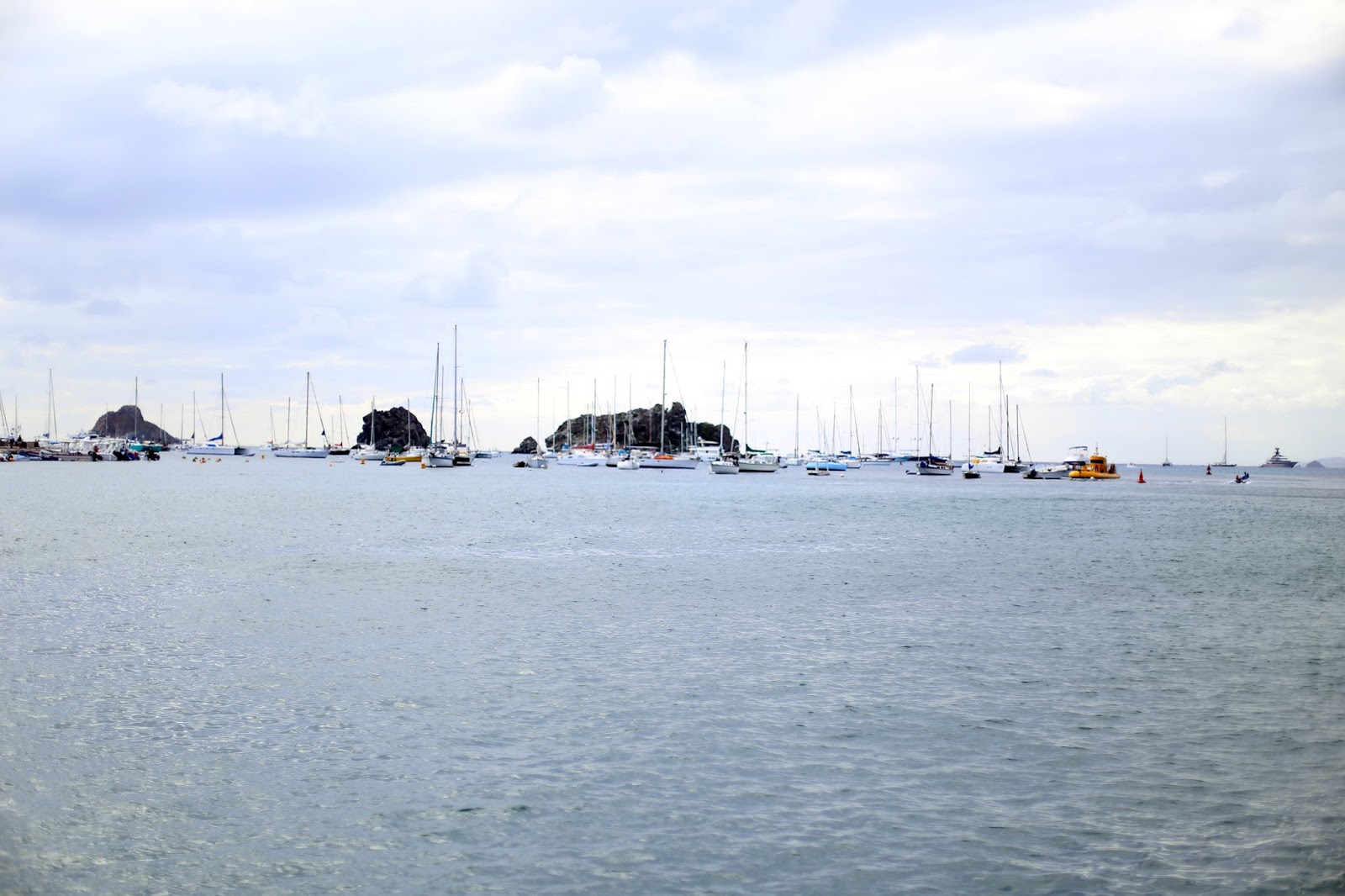 Boats in the harbour from Gustavia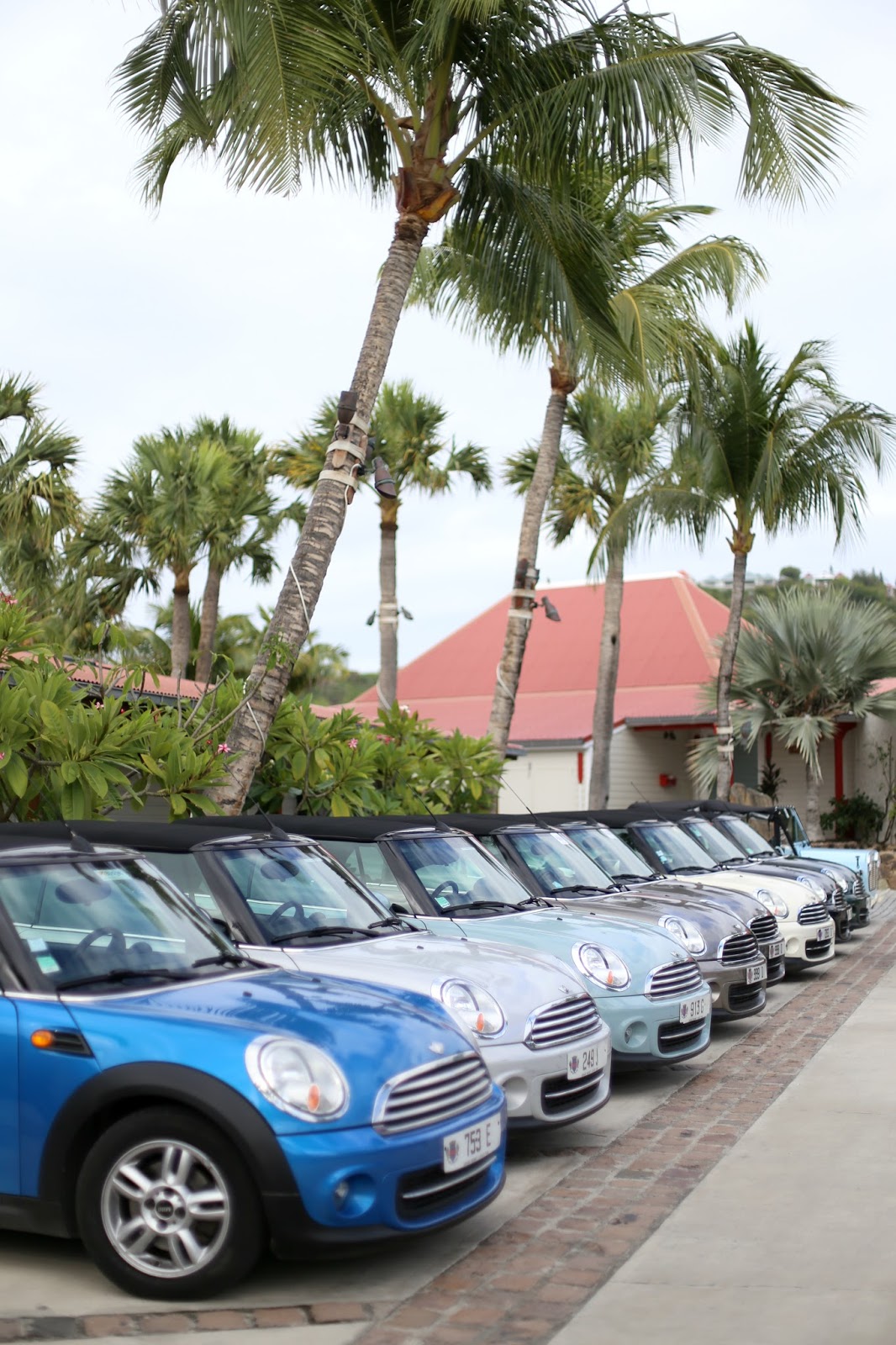 Mini Cooper's everywhere on St. Barth's island – too adorable!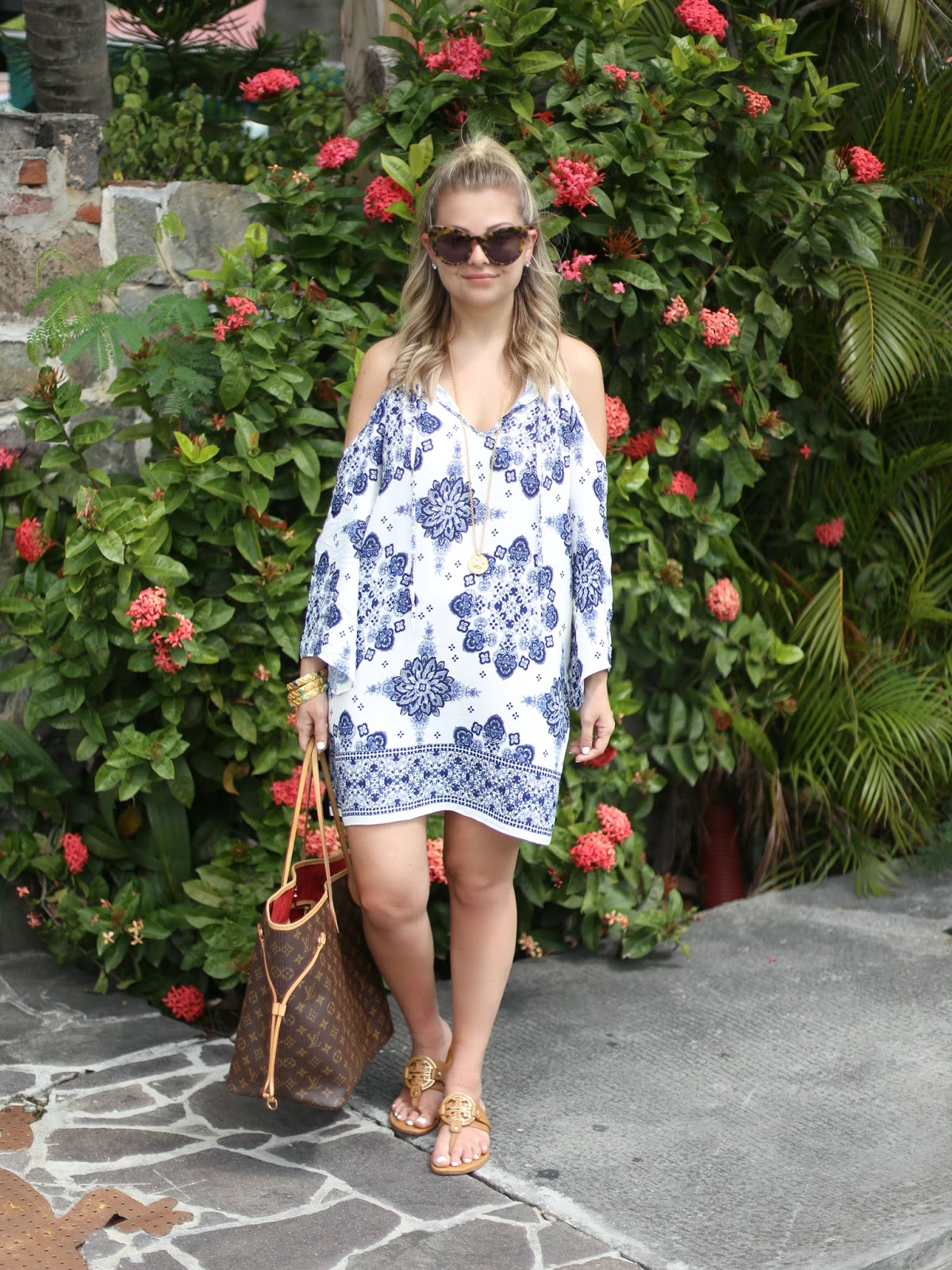 Strolling around St. Barth's!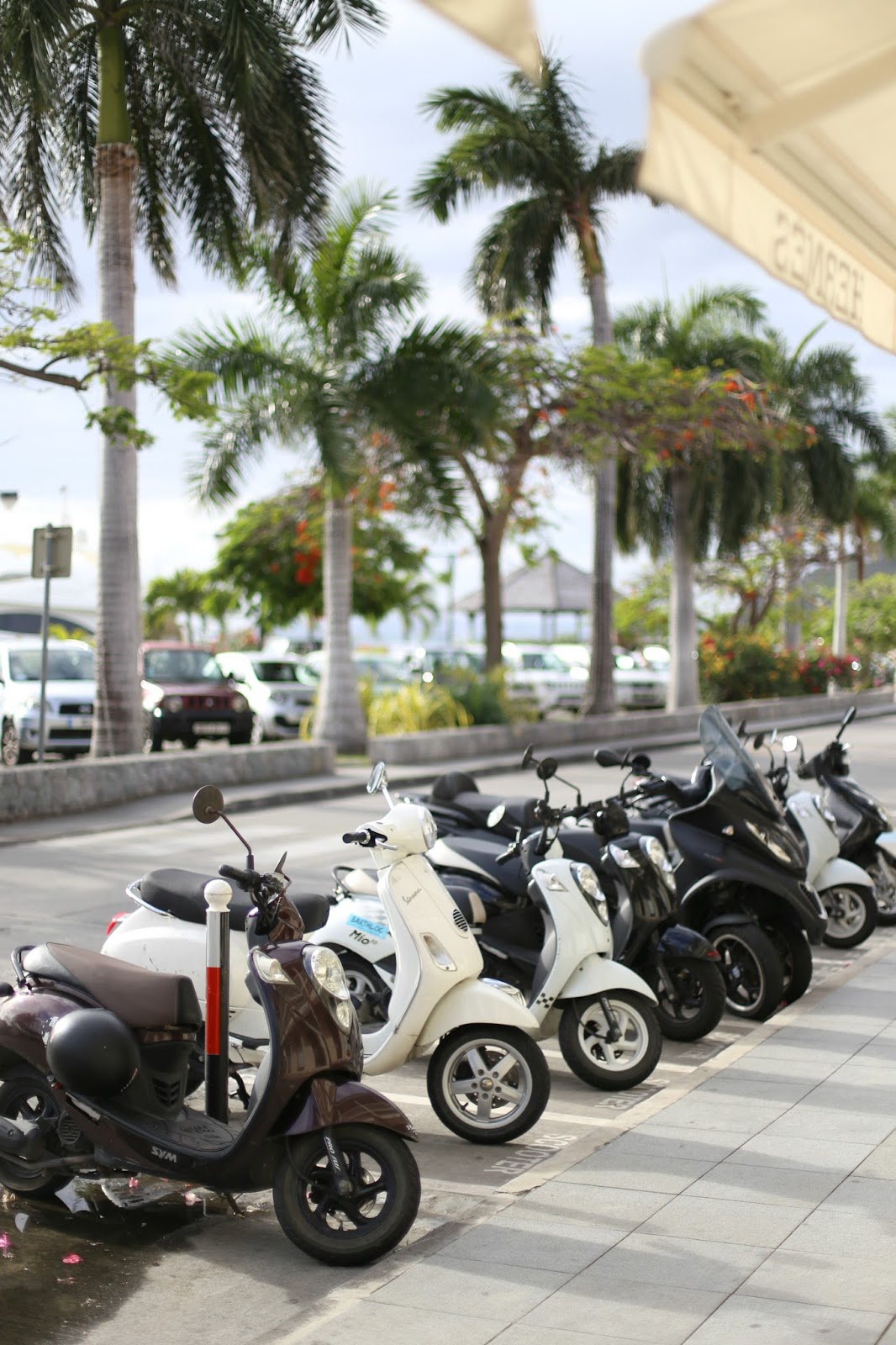 Scooters lined up along the main street of Gustavia, St. Barth's. Not only is it fun to watch all the ships in harbour here but there's some amazing shopping to be had. With duty-free price tags and brands such as Hermes, Louis Vuitton, Calypso St. Barth's and more, there's certainly some fun to be had ;)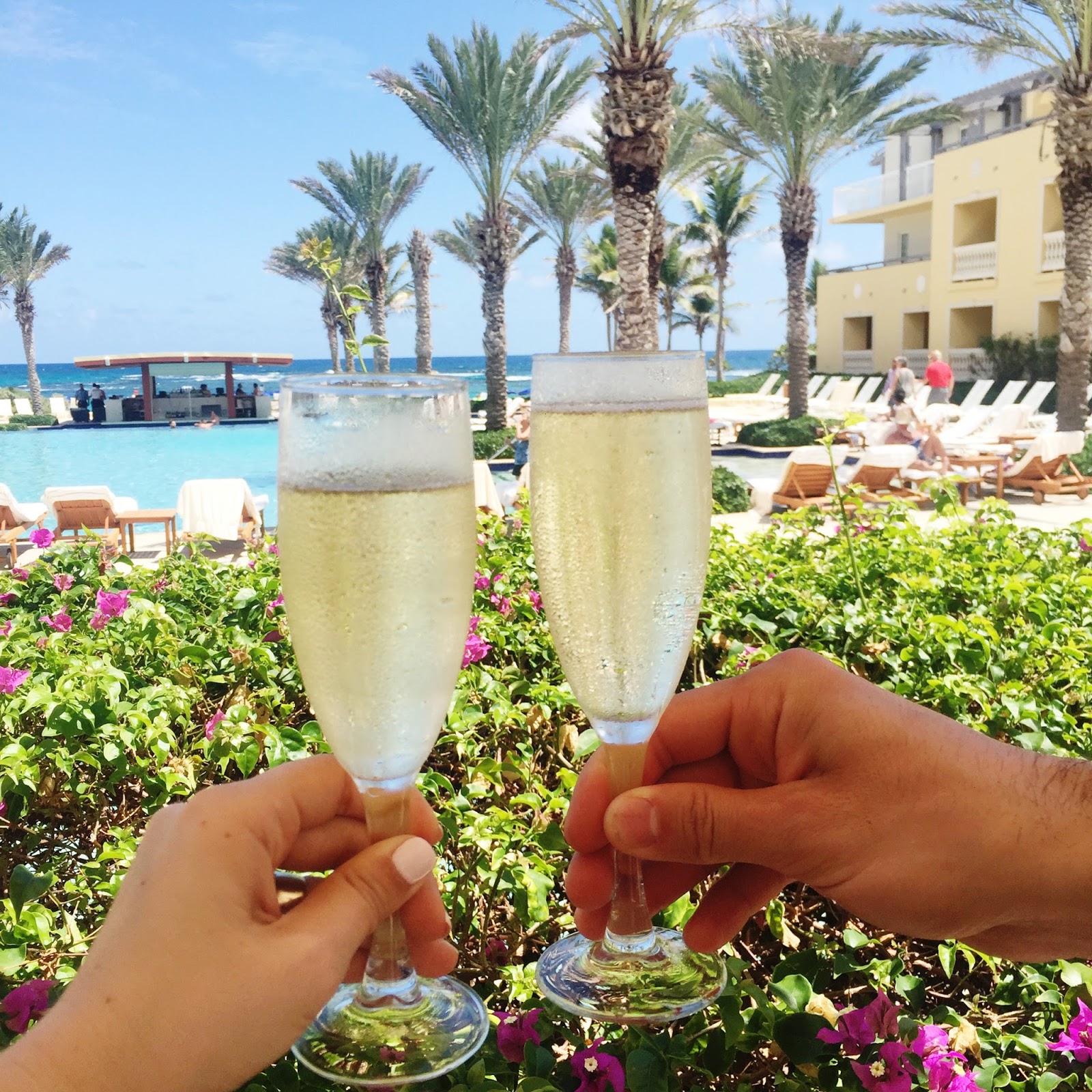 I must admit, the dining on-site at the Westin Dawn and Beach Resort was an experience in itself. Ocean restaurant served up an amazing boozy-brunch on Sunday and fresh juices and shakes each morning. Aura, the steak-house on-site, was also a great meal if you're looking to stay local.

We did however, want to enjoy what the island had in store so here are some of our favourites in different parts of the island.

Grand Case: Situated on the French side of the island, the cuisine here certainly had unique flair to the meals. Bistrot Caraibes was intimate, swanky and was probably our favourite meal of the trip. Spiga, an Italian restaurant tucked away in a hidden street had rustic style fare and super friendly staff. Be sure to hit up Le Tastevin but make reservations a week or two in advance. French cuisine, sunset and an amazing wine list made for another perfect evening!

Philipsburg: Hit up the Lazy Lizard for drinks and light fare on the boardwalk. The food has a West-Indies twist with curry infusions that is out of this world!

Oyster Pond: Oyster Pond was also on the French side but was only a few minutes from our hotel. We ventured to Big Fish for patio-style dining, La Pavillon by the Sea for fantastic seafood and Dingy Dock Bar (you HAVE to get the ribs!).

Note – while the French side operates on the Euro and the Dutch side prefers USD, we found either currency was accepted across the island and never had an issue.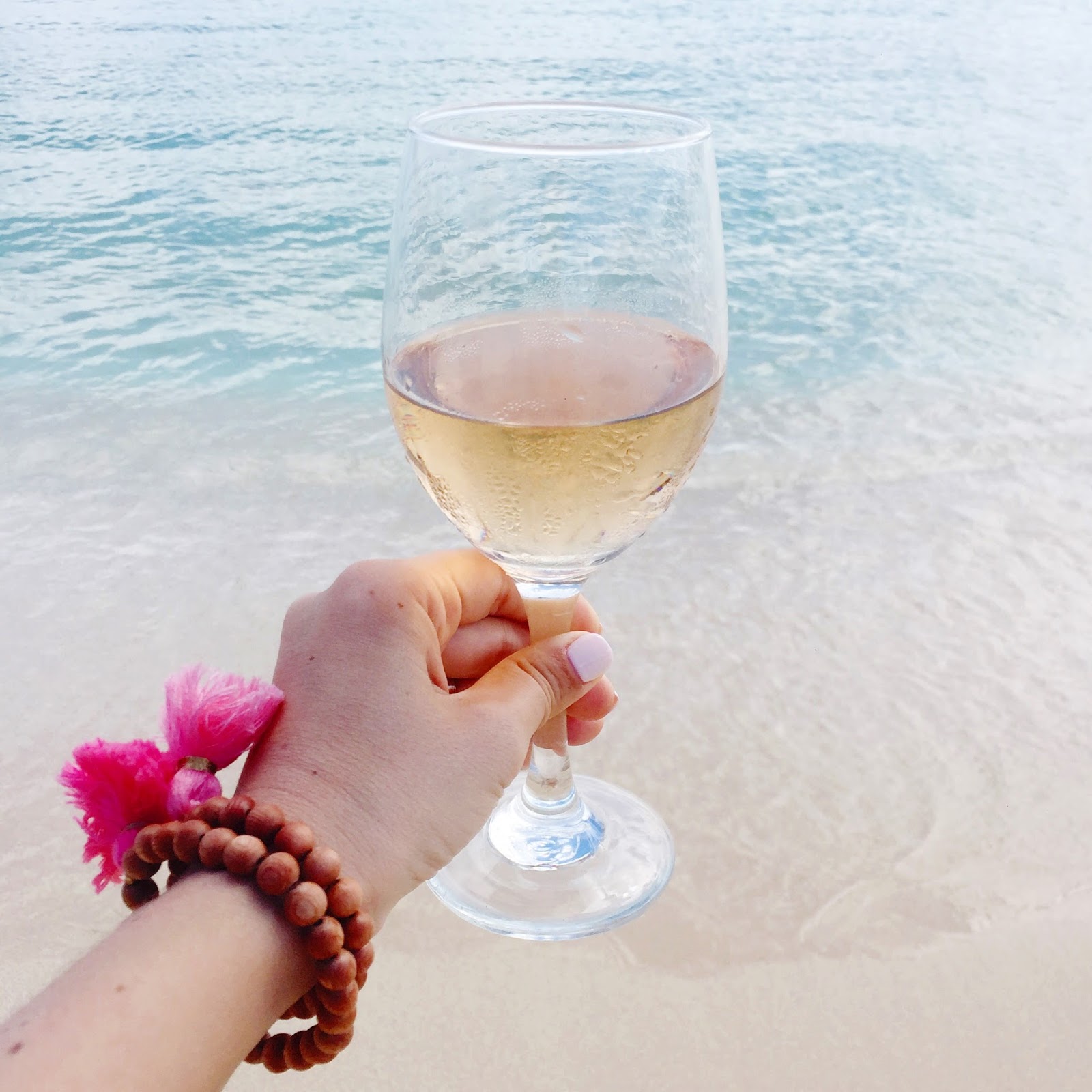 Rose and the perfect sunset!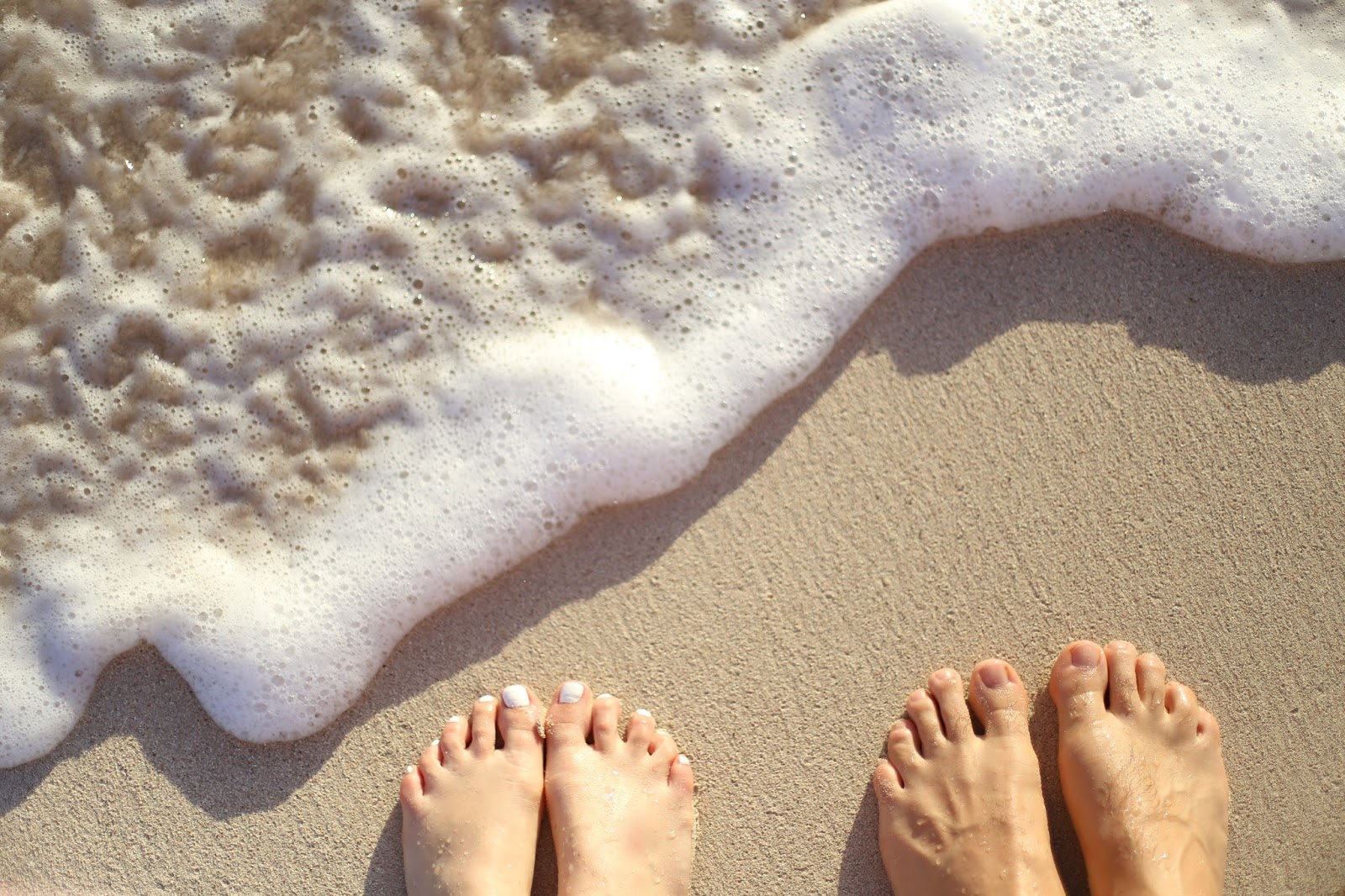 Thank you to the team at Expedia.ca for partnering with us on this project.