What's Your Travel Style: Moroccan Photo Diary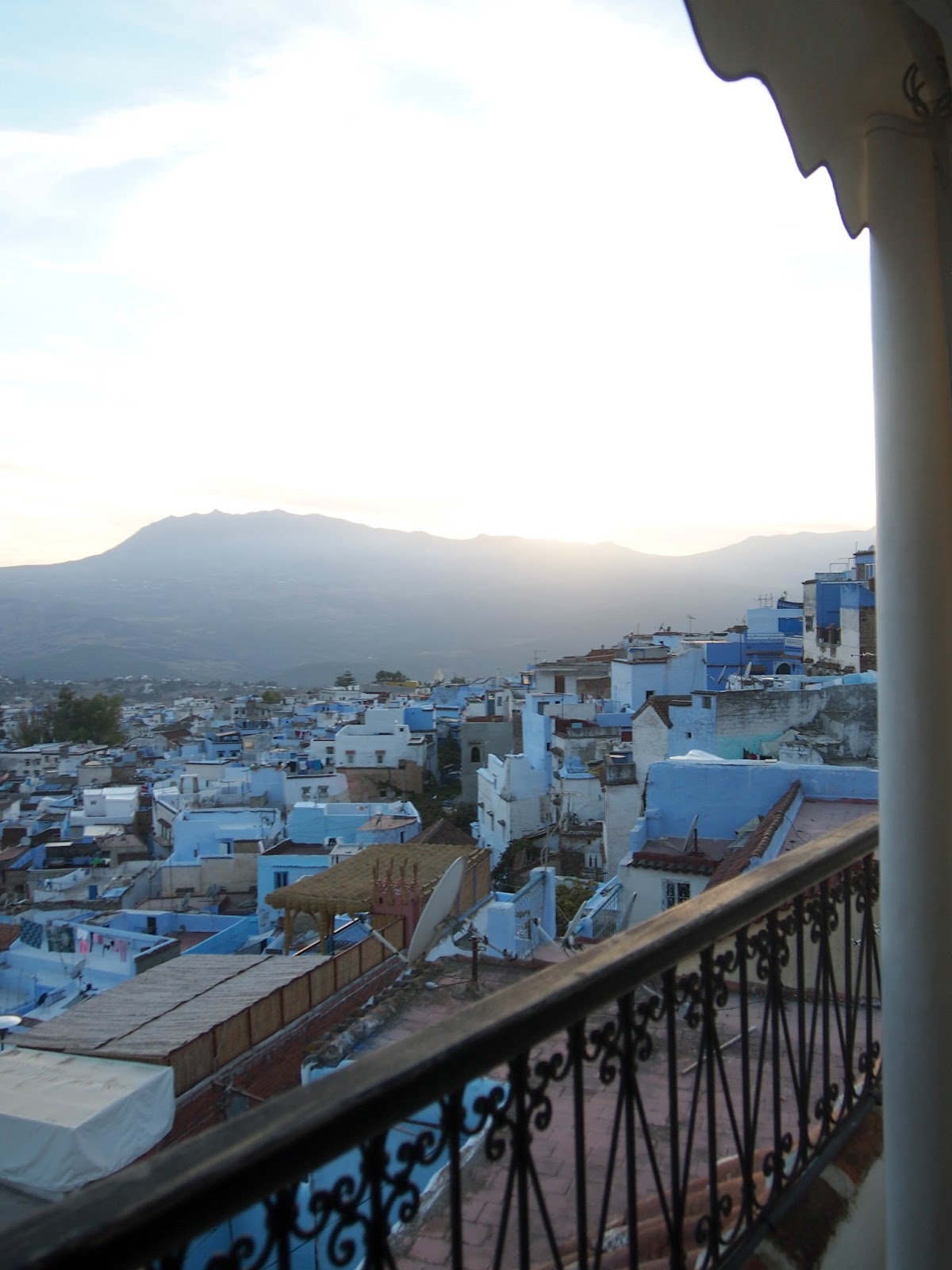 Our travel style as a couple is one that I
feel (or at least hope) is relatable to many of my readers. While I wouldn't go
as far to call us crazy couponers, we definitely aim to maximize the travel
rewards on our Card each year to ensure we can get the most out of our next
vacation. According to a recent Amex survey, 3
out of 4 Canadians are travel bargain hunters, so I suppose we fit right in
;)
I've recently partnered with Amex Canada
and their Gold
Rewards Card to talk about My Travel Style. What's great about this Card,
is that it's perfect for every type of traveller. Whether you book last minute
or plan ahead, we can charge any travel to the Card then pay for it with points
up to 12 months after our trip or purchase.
I feel like we're constantly sharing a peek
at our travels through Instagram, Snapchat and every other social media channel
but I rarely get around to creating a travel diary of the places we visit. I thought
it would be a great occasion to show our travel style through a behind-the-scenes
look at the cities we visited through our recent tour of Morocco.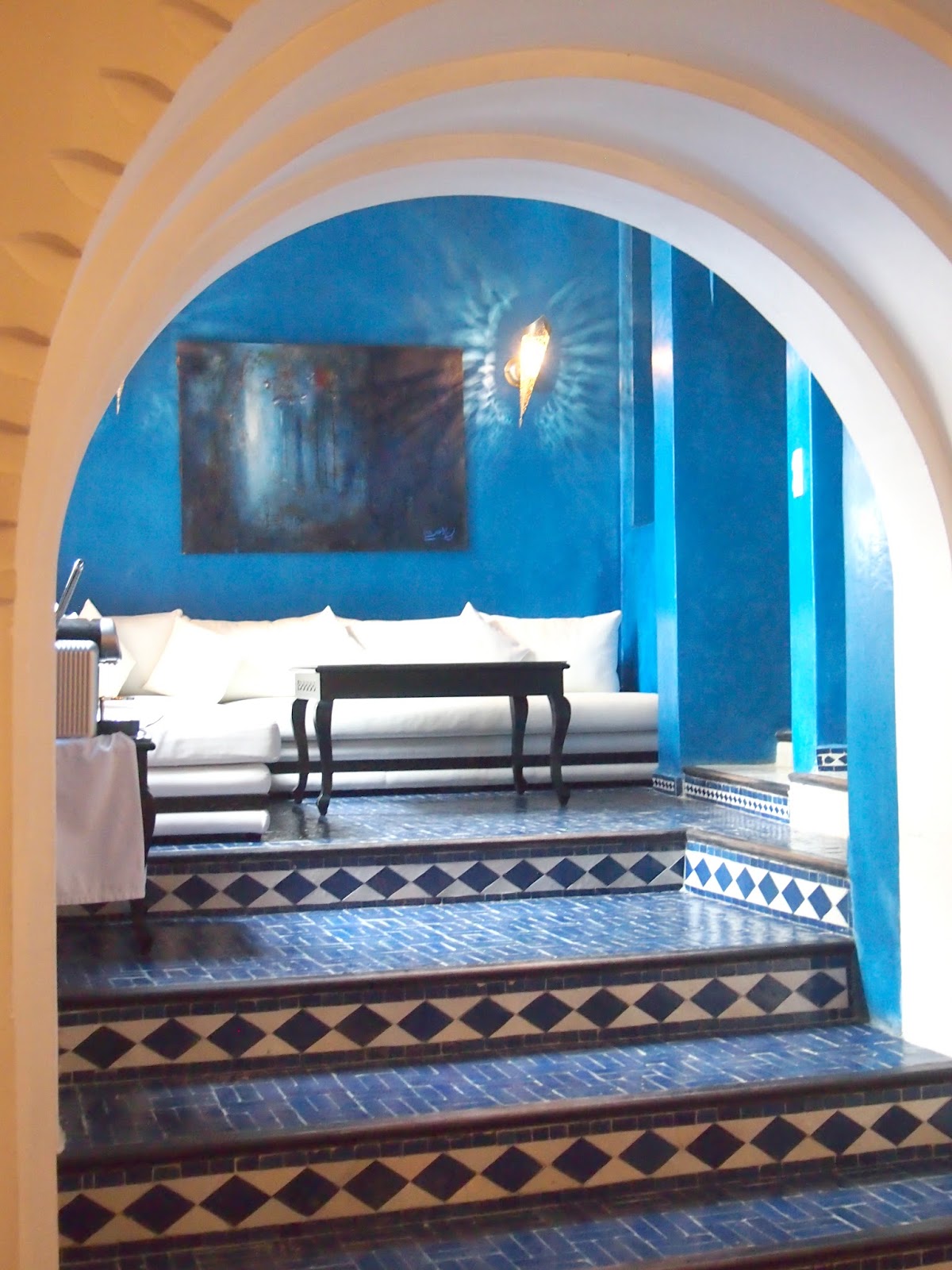 The lobby of our riad!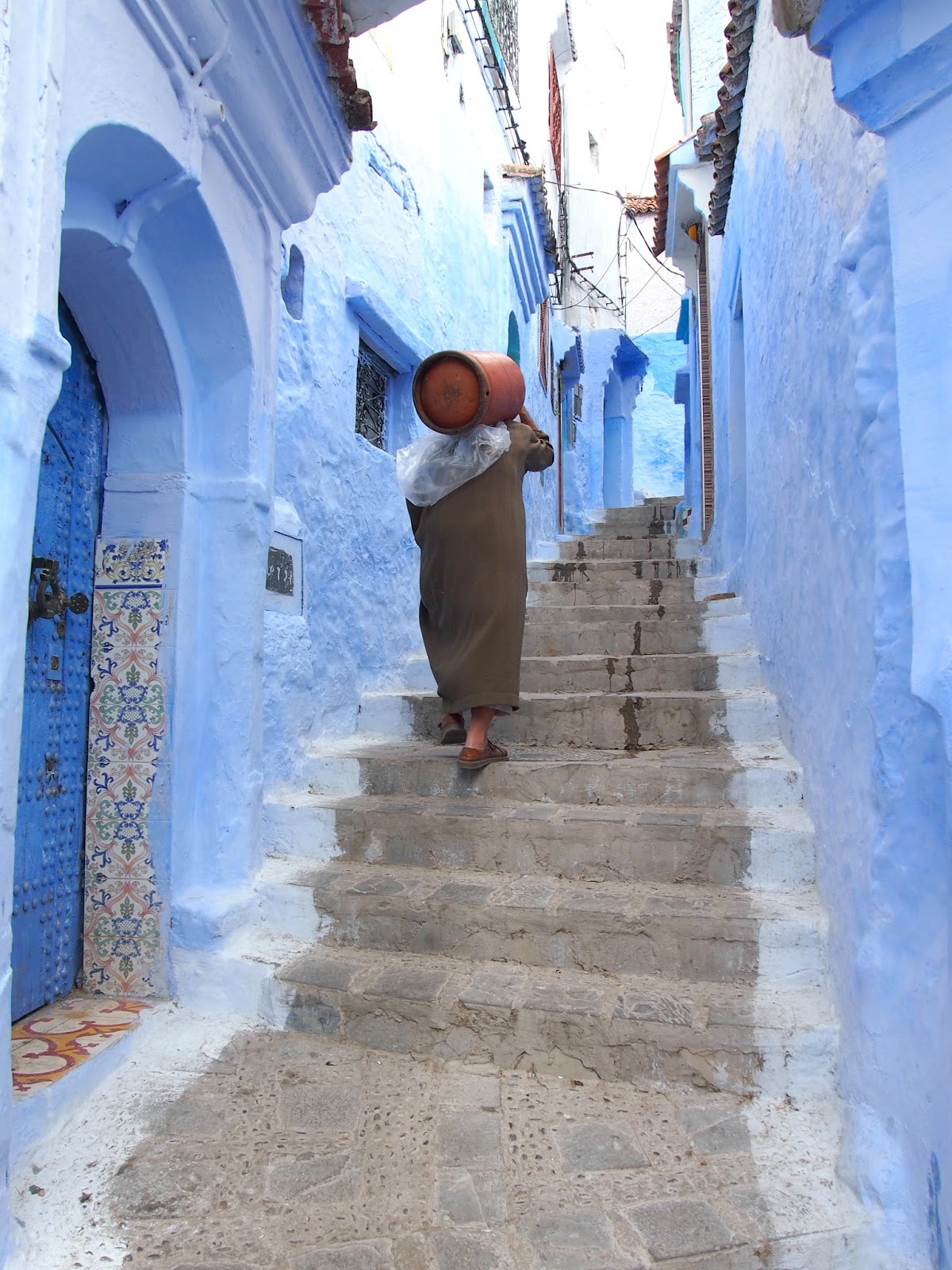 I don't even know where to begin with this
city. The famous alleyway pictured below showcases the unforgettable blue walls
that paint this city in such a vibrant light. A little tricky to get to (we
flew into Tangier and then drove from the airport to the town), but I can
assure you the drive is well worth the wait!
We stayed at the Lina Ryad & Spa in the
heart of the medina (or town). This stunning building boasts some of the best
views of the town and is definitely a go-to spot to catch a sunset. I
definitely recommend eating at Café Restaurant Sofia – home cooked meals from
the only restaurant in town run by women!
Also suggested are Bendi Bab Ssour and Restaurant Morisco.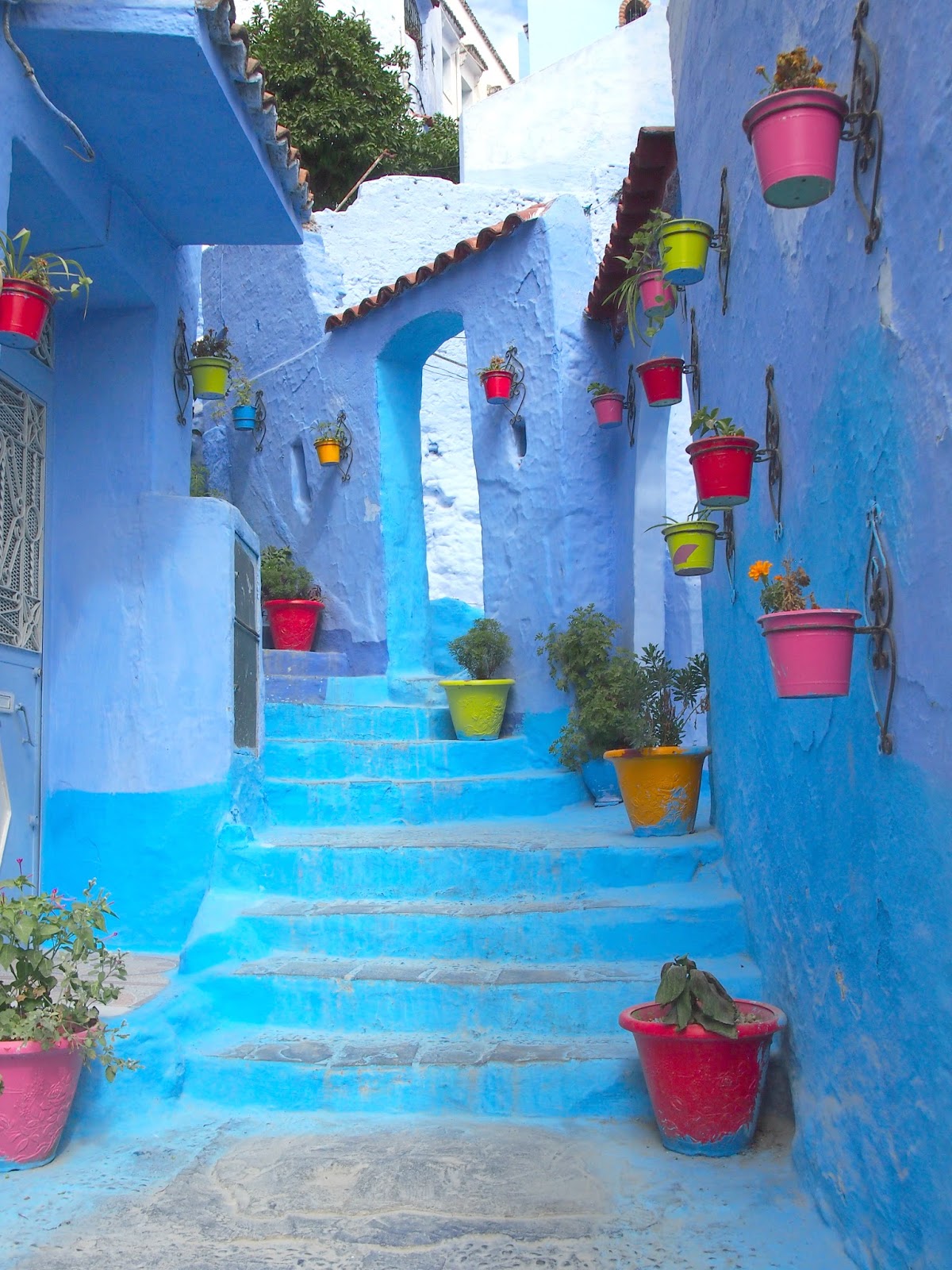 The infamous alleyway!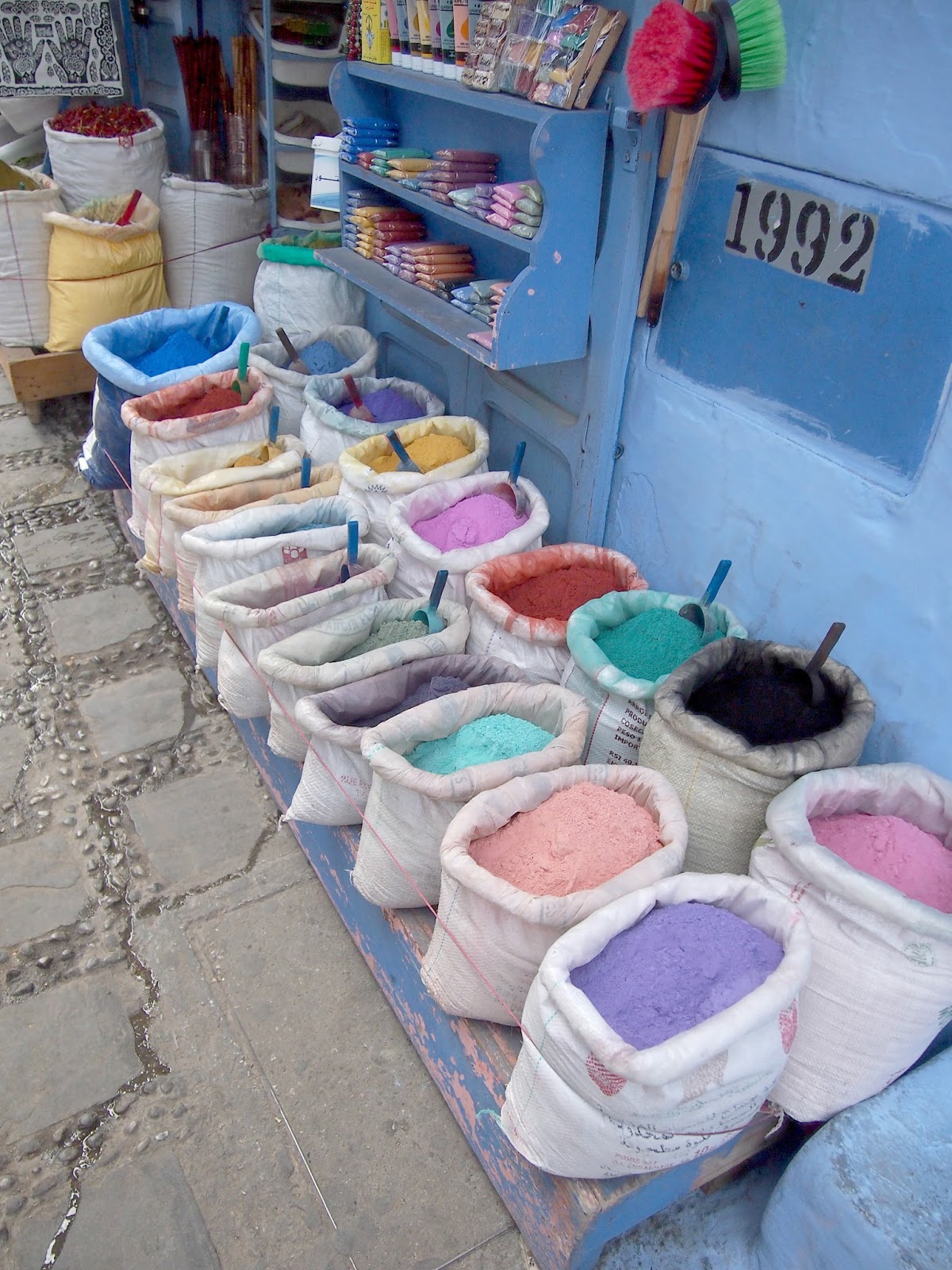 Coloured dyes in the streets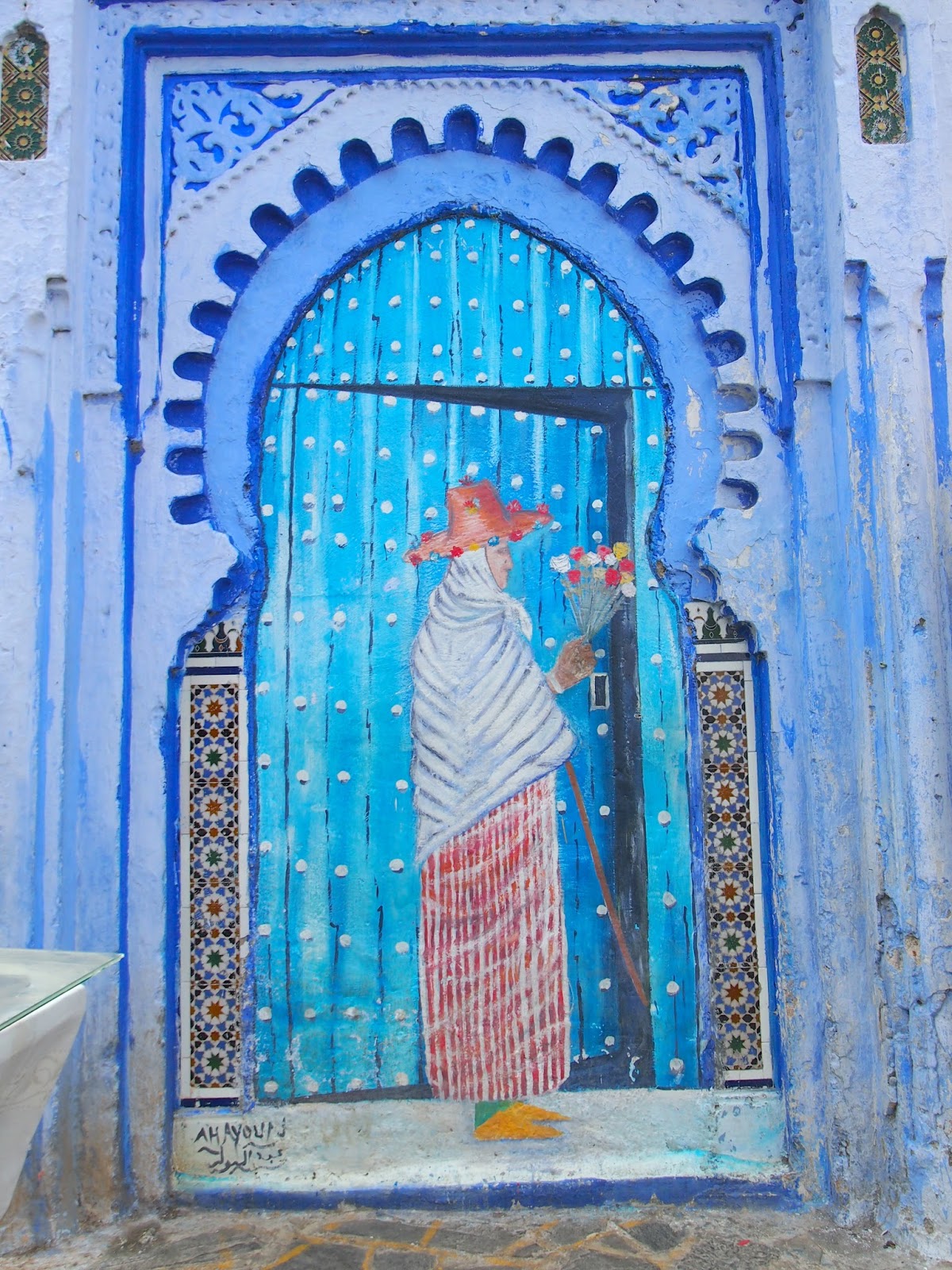 Painted murals everywhere!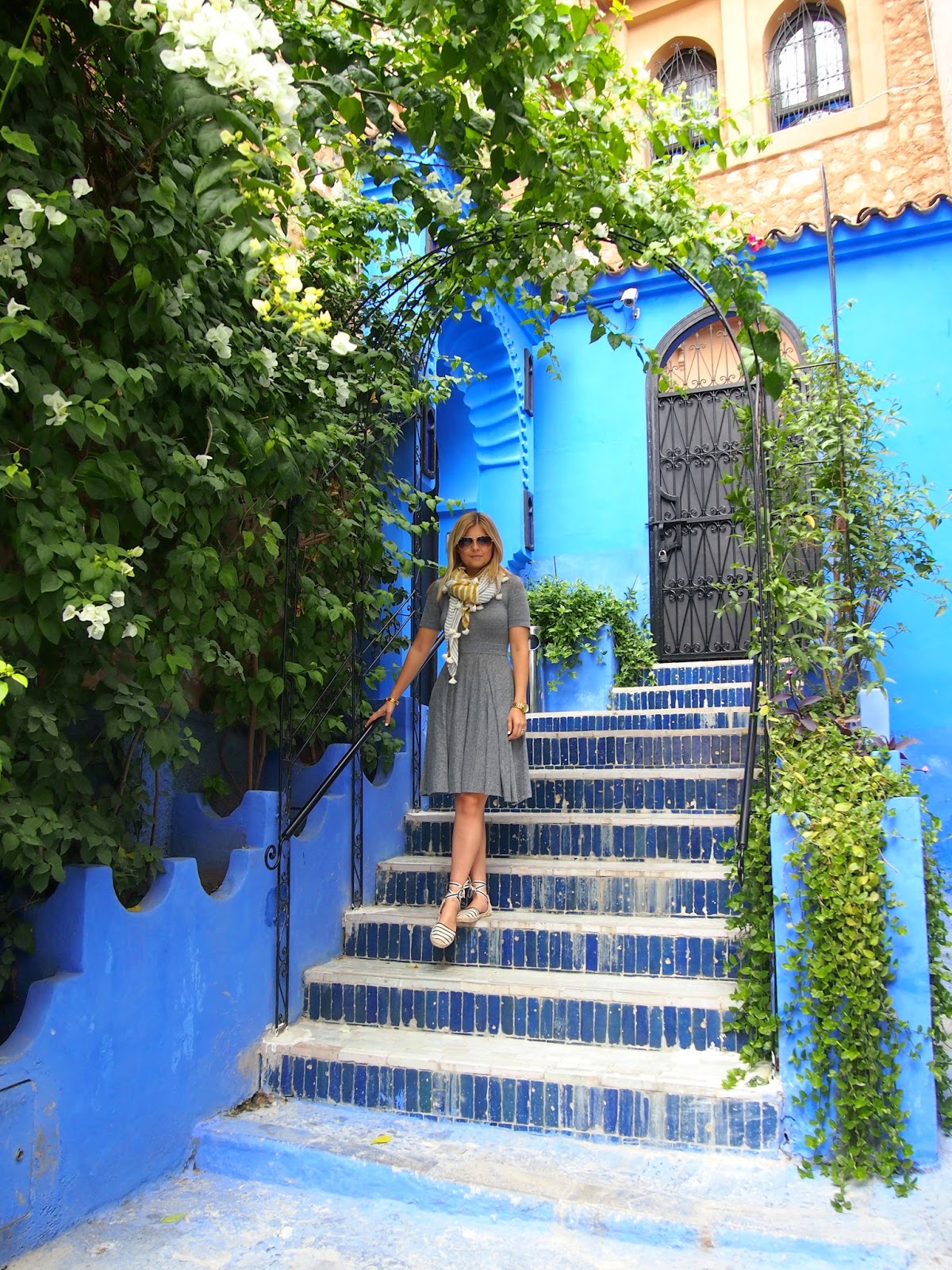 Steps to our riad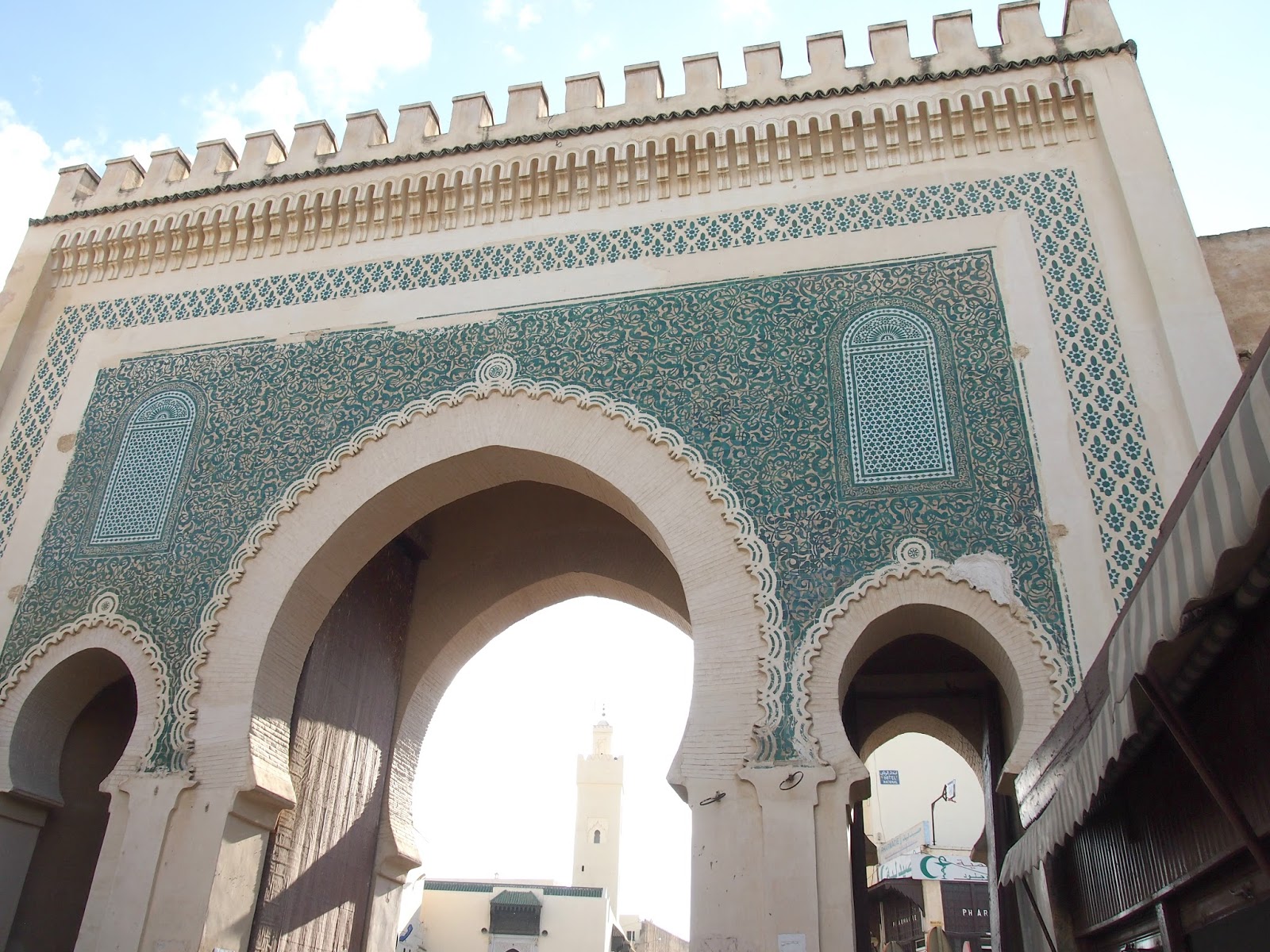 The oldest city in Morocco, the culture and
winding streets of Fez will leave you in awe. We chose to drive from Tangier to
Fez but there is a train system. To be honest, the website wasn't easy to read
and scheduling wasn't consistent so we felt better driving than relying on the
train.
Dining options in Fez were certainly more
favourable than Chefchaouen and a glass of wine is definitely easier to come by
;) We ate at L'Amandier Palais Faraj, Restaurant Numero 7, Café Clock (try the
camel burger!) and Riad Rcif. We both agree that one of our favourite meals of
the entire trip was a late lunch at the famous, Ruined Garden. We stumbled upon
this by accident after getting lost in the medina (trust the process, it will
happen!) and after seeing some young locals walking out the front door, we
thought it was worth a shot. The type A in me is definitely a planner when it
comes to vacations but sometimes it's worth trusting your gut and veering off
course – you never know what you'll find!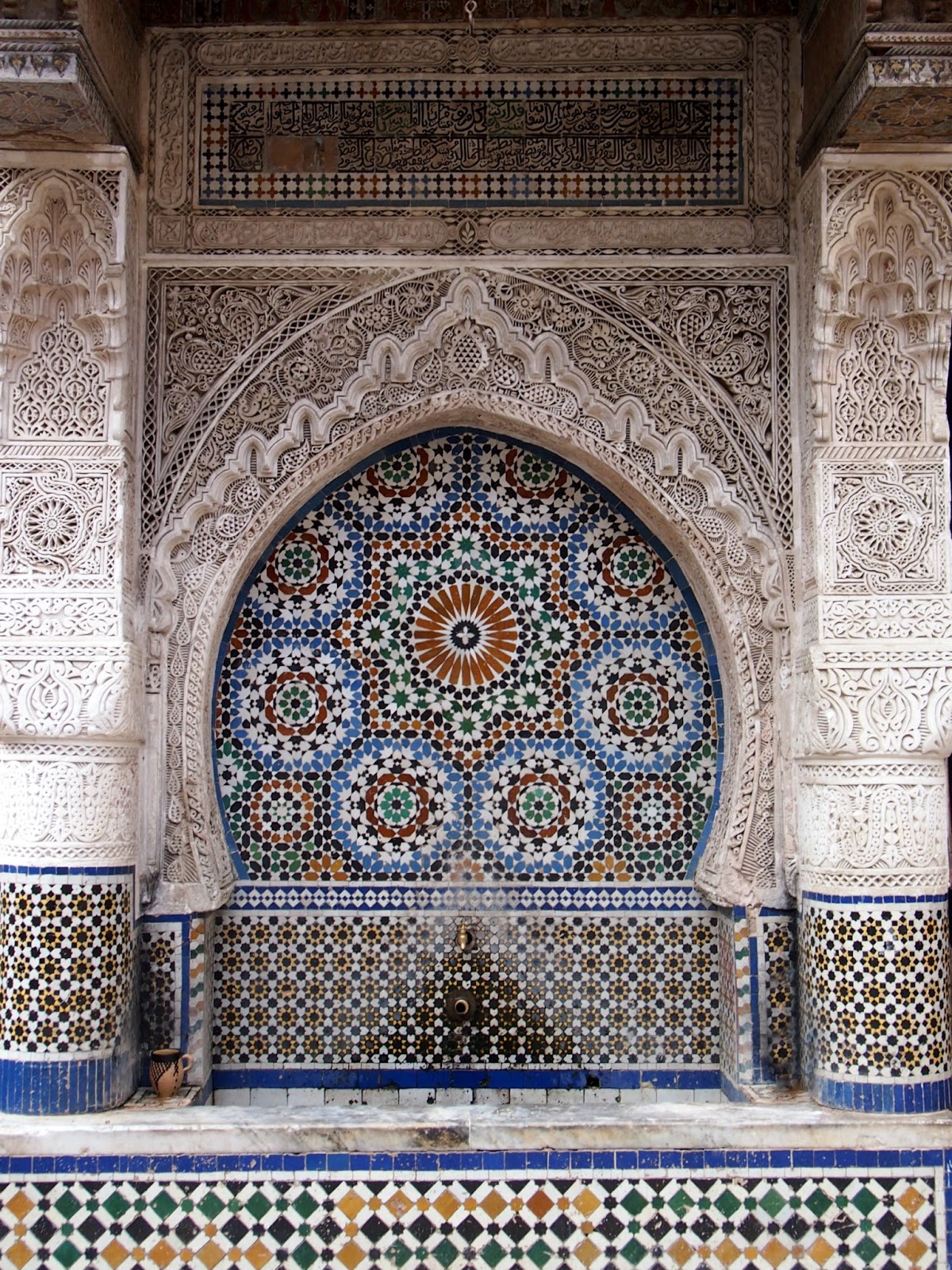 Try to count the fountains in Fez!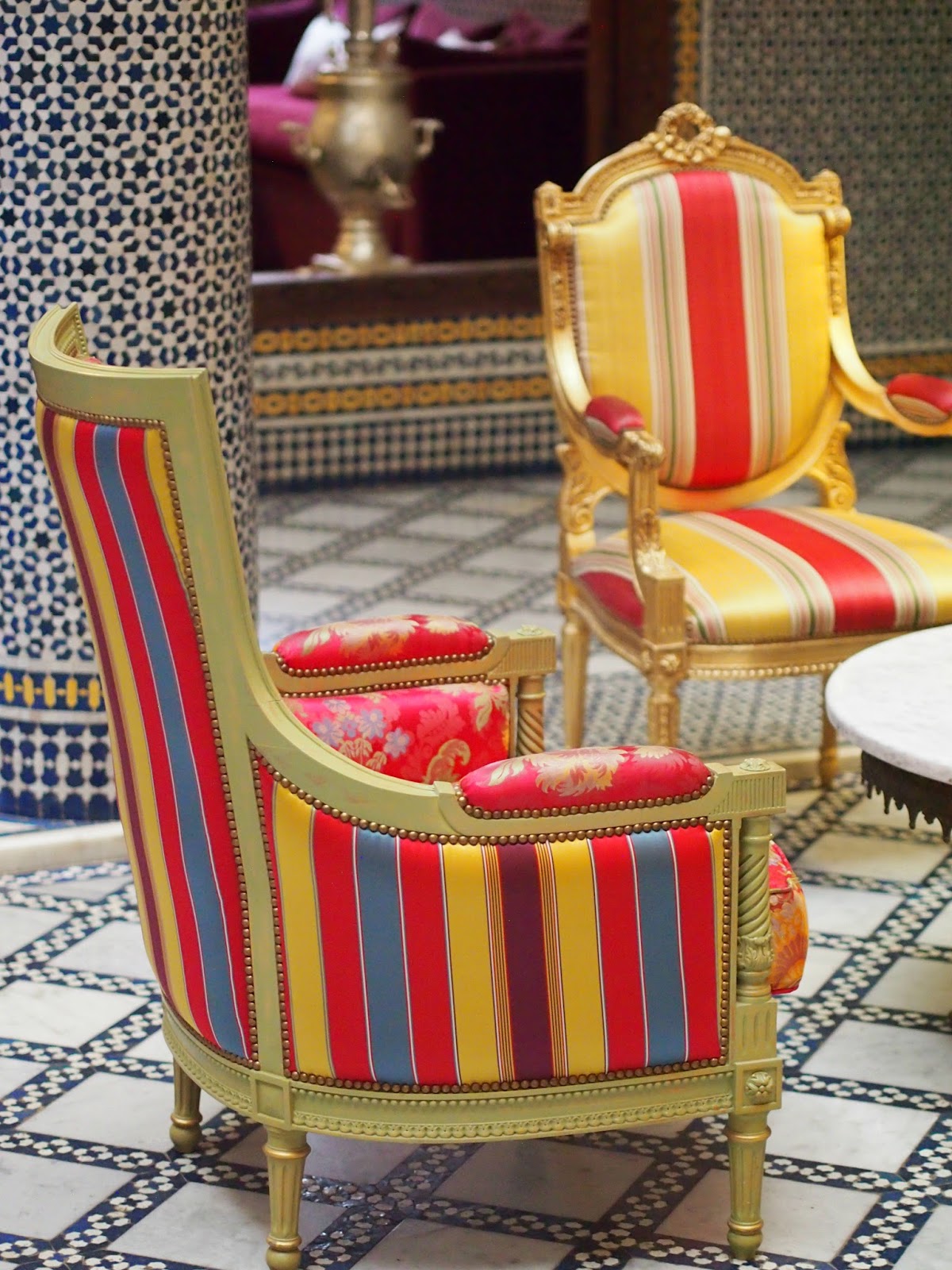 These chairs!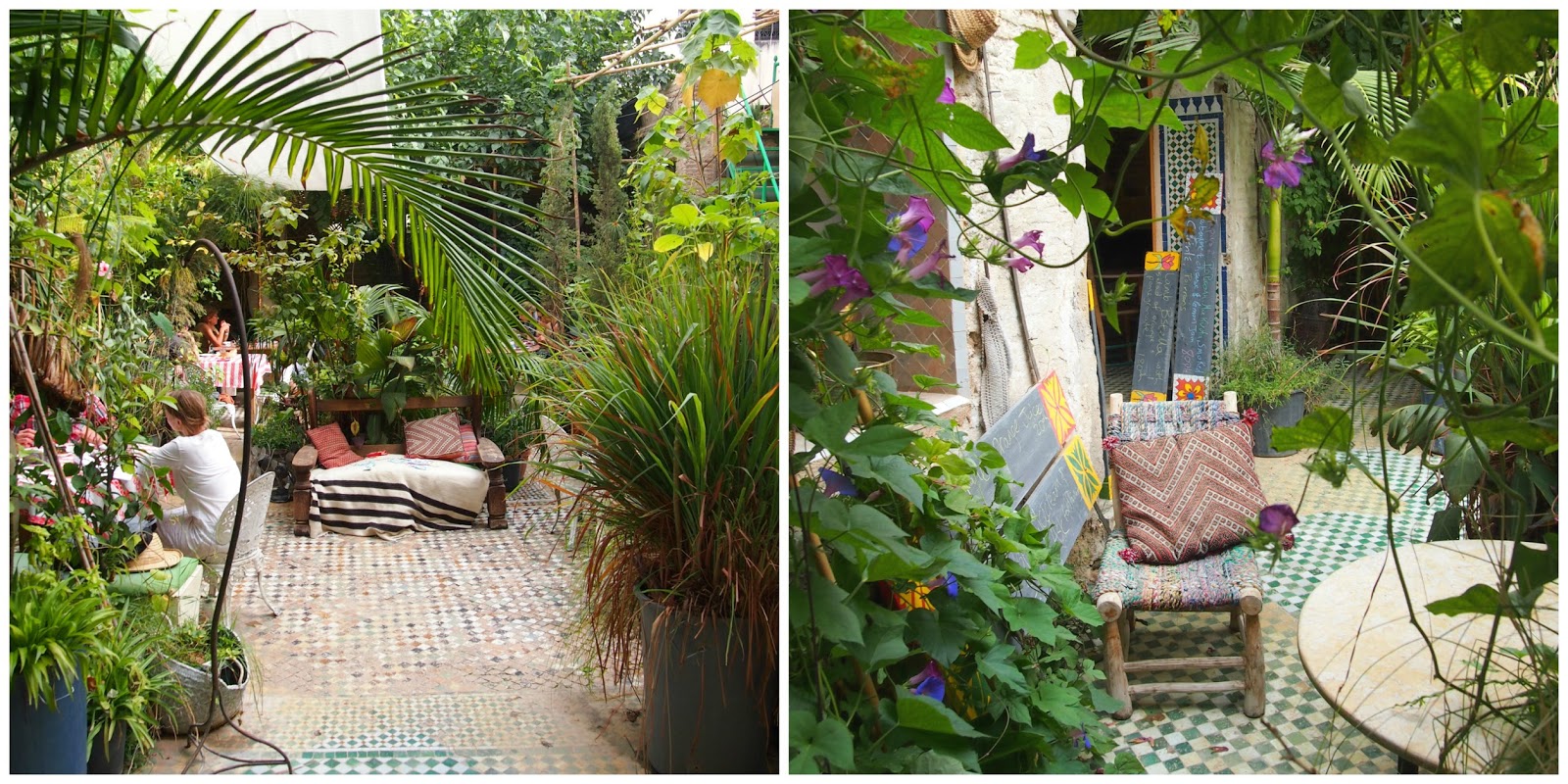 Lunch at the Ruined Garden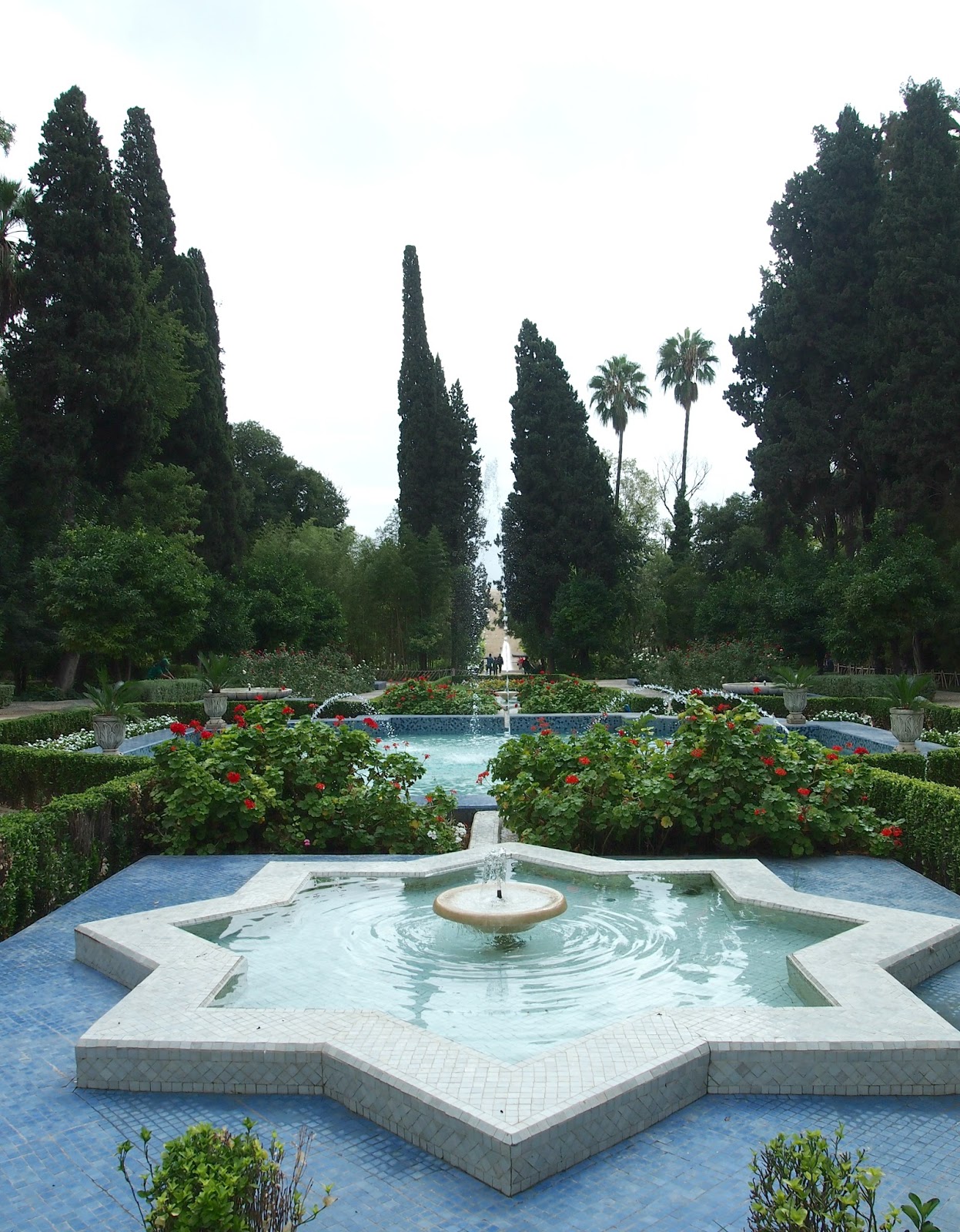 Public gardens!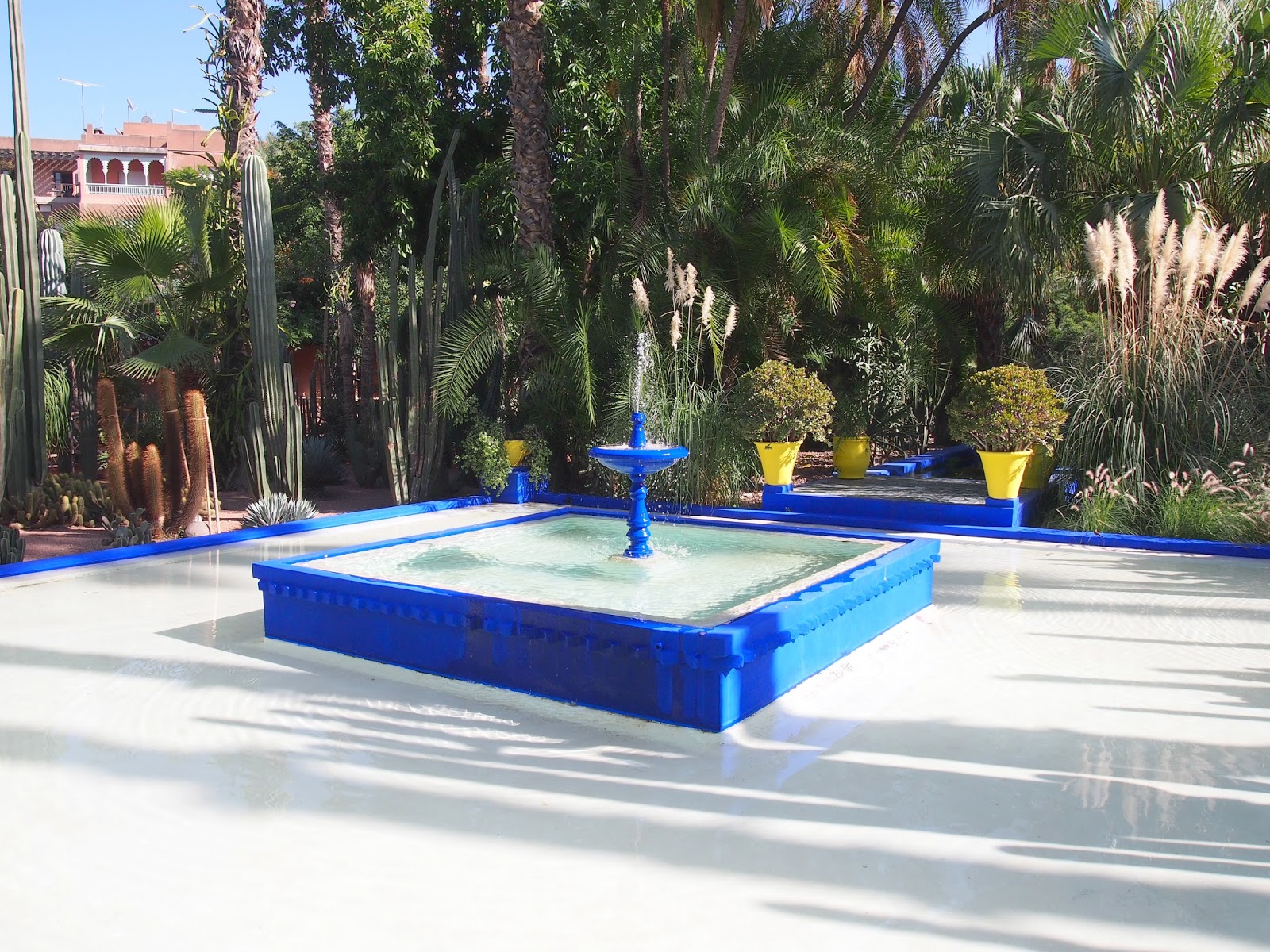 Marrakech

Third and final pit stop in our tour of
Morocco was Marrakech. The drive from Fez to Marrakech is a bit brutal (6
hours) and despite having intentions of stopping over in Casablanca for an
afternoon, we decided to skip it and just head on south.
I found the shopping to be THE best in
Marrakech. I stocked up on straw totes, embellished clutches, linens, scarves,
rugs, Moroccan wedding blankets and more. Tip – consider shipping what you buy
back with the Moroccan mail service. It was more reasonable to send back a
suitcase equivalent of stuff via air than carry it with us on the plane to
Barcelona (our next leg of the trip).
The dining was phenomenal
and we'd recommend I Limoni, Dar Yacout (super romantic!), Nomad, Le Jardin
(look out for the turtles!) and Comptoir Darma (for a belly dancing show). If you're looking for the perfect pick-me-up
in Marrakech, then you MUST book a day pass at La Mamounia Hotel & Spa and
soak up the sun poolside at this over the top luxury resort. This hotel will
change your world! And it doesn't hurt to know you'll be earning rewards
points while enjoying your trip! In fact, with the American Express Gold
Rewards Card, you can earn 2 points for every $1 spent on eligible travel and
everyday purchases, and 1 point for every $1 in purchases everywhere else –
that'll definitely help you get closer to your next destination ;)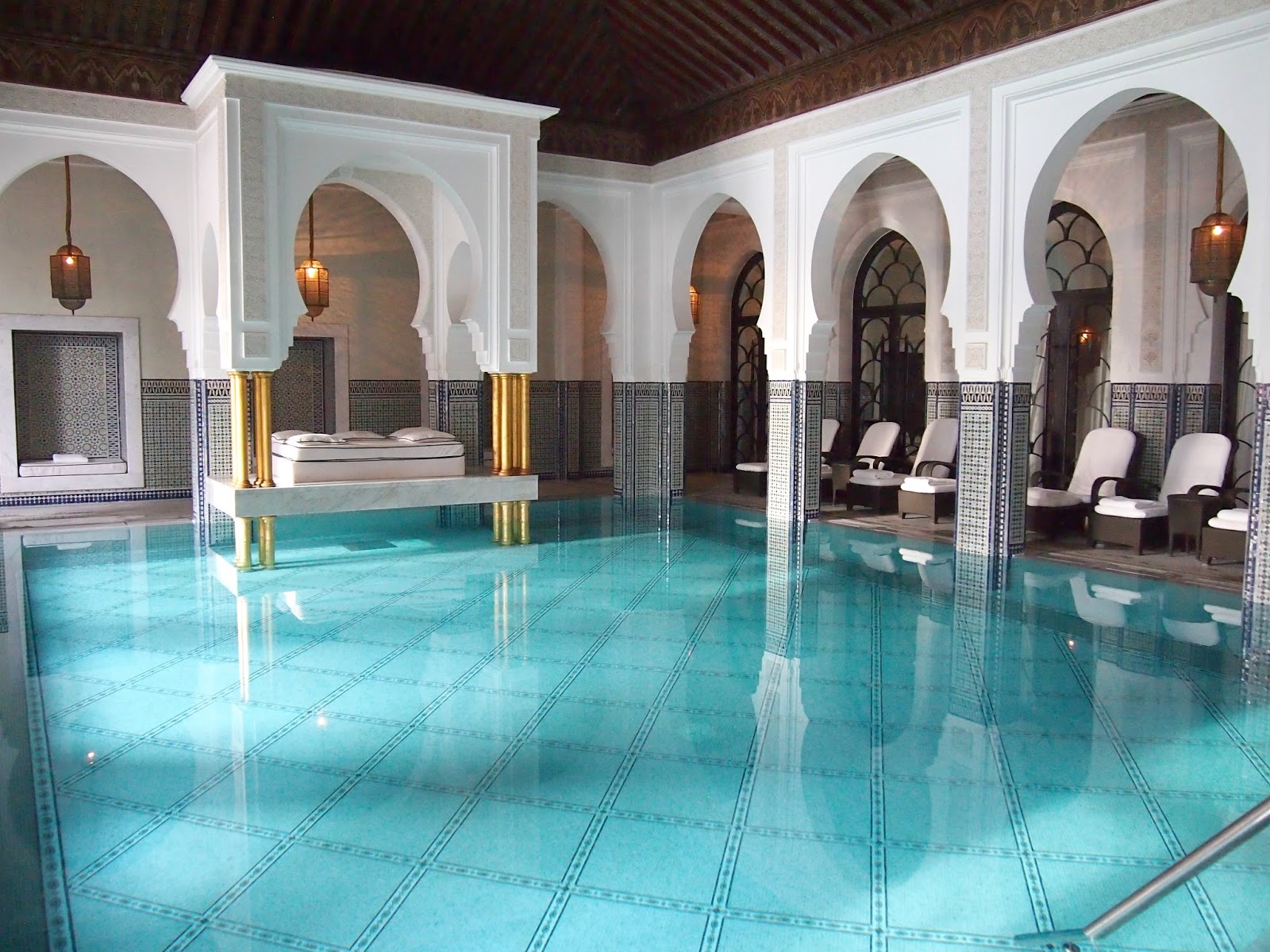 The famous La Mamounia Hotel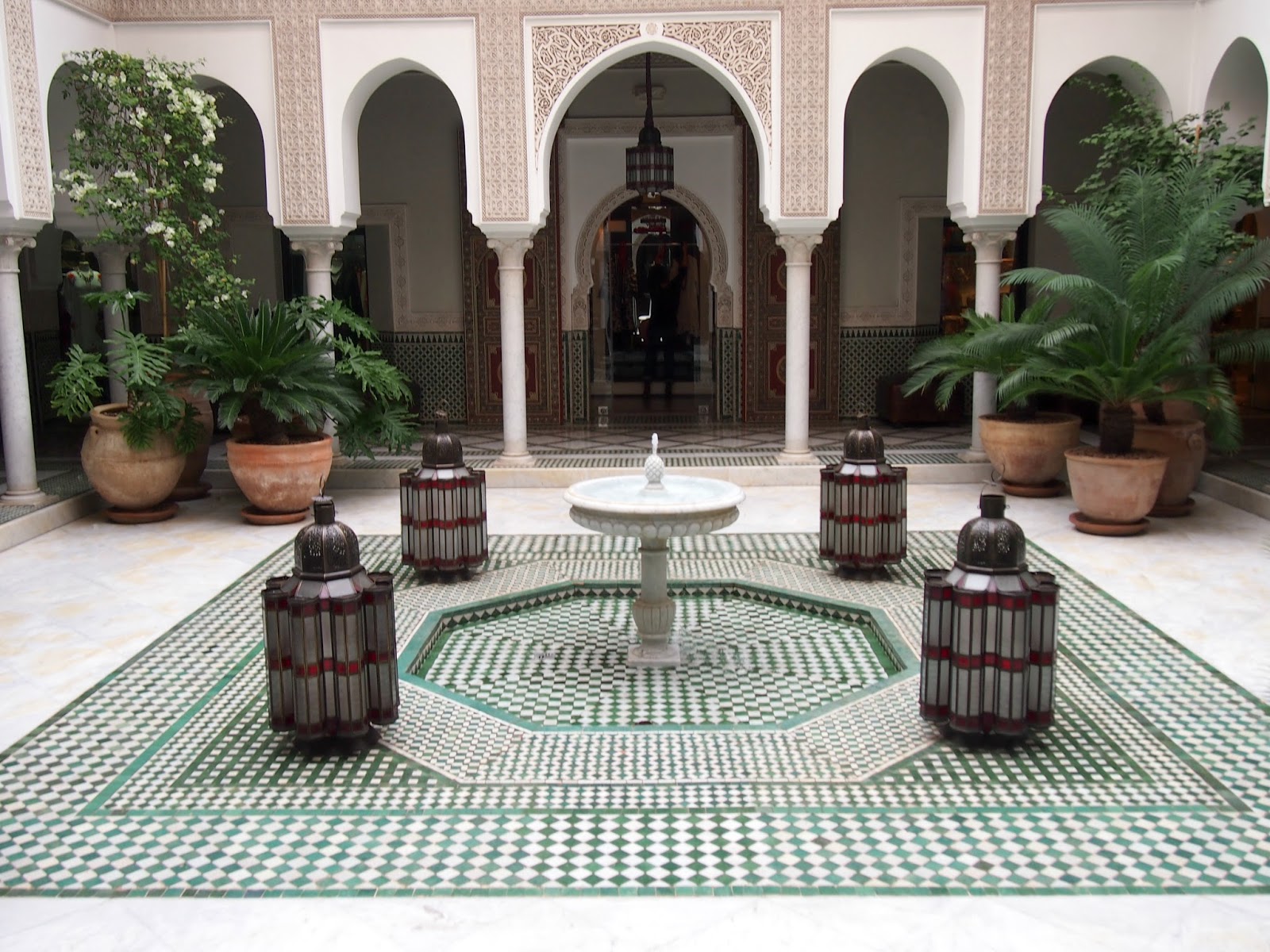 We had an absolute fabulous time and will
most certainly be returning to Morocco in the future. Completely grateful for
the experience, we definitely walked away with the travel bug and are eager to
see more places.
Want to hear a little more about our travel
style? Check it the video I did with Amex below: