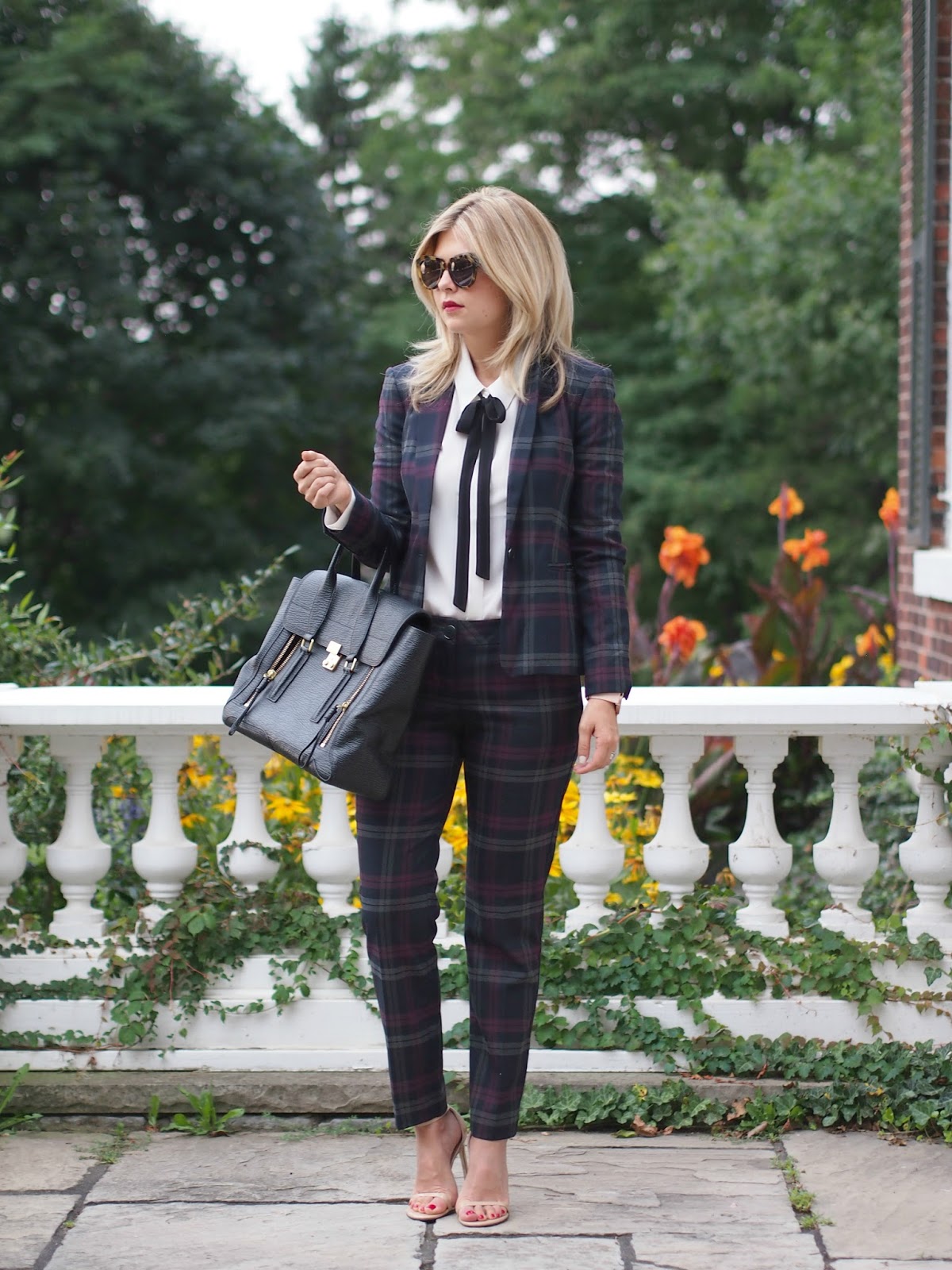 Early September is always a bustling time in Toronto. Kids have gone back to school, fall layers start to appear in closets, Fashion Week is about to hit and likely one of the most infamous landmarks hits town: TIFF. I often receive emails from readers on what to wear to a night out on the town – particularly those who work in offices. While a LBD or skirt/blouse combo is typically my go-to, EXPRESS recently gave me the opportunity to showcase which outfit I'd personally wear to a film premier in my town.
Knowing it would be a day I'd be coming straight from work, I thought this coordinating pant suit would be a fun ensemble to test out. I love the pattern in the two pieces and the Editor pant works great with flats (for those extra busy office days) or stilettos like shown here. Add a bow tie blouse to top things off and you're officially ready to hit the town. Now the dilemma: which film to hit?
Thanks to Express for partnering on this post.