ExtraOrdinary Oil with L'Oreal Paris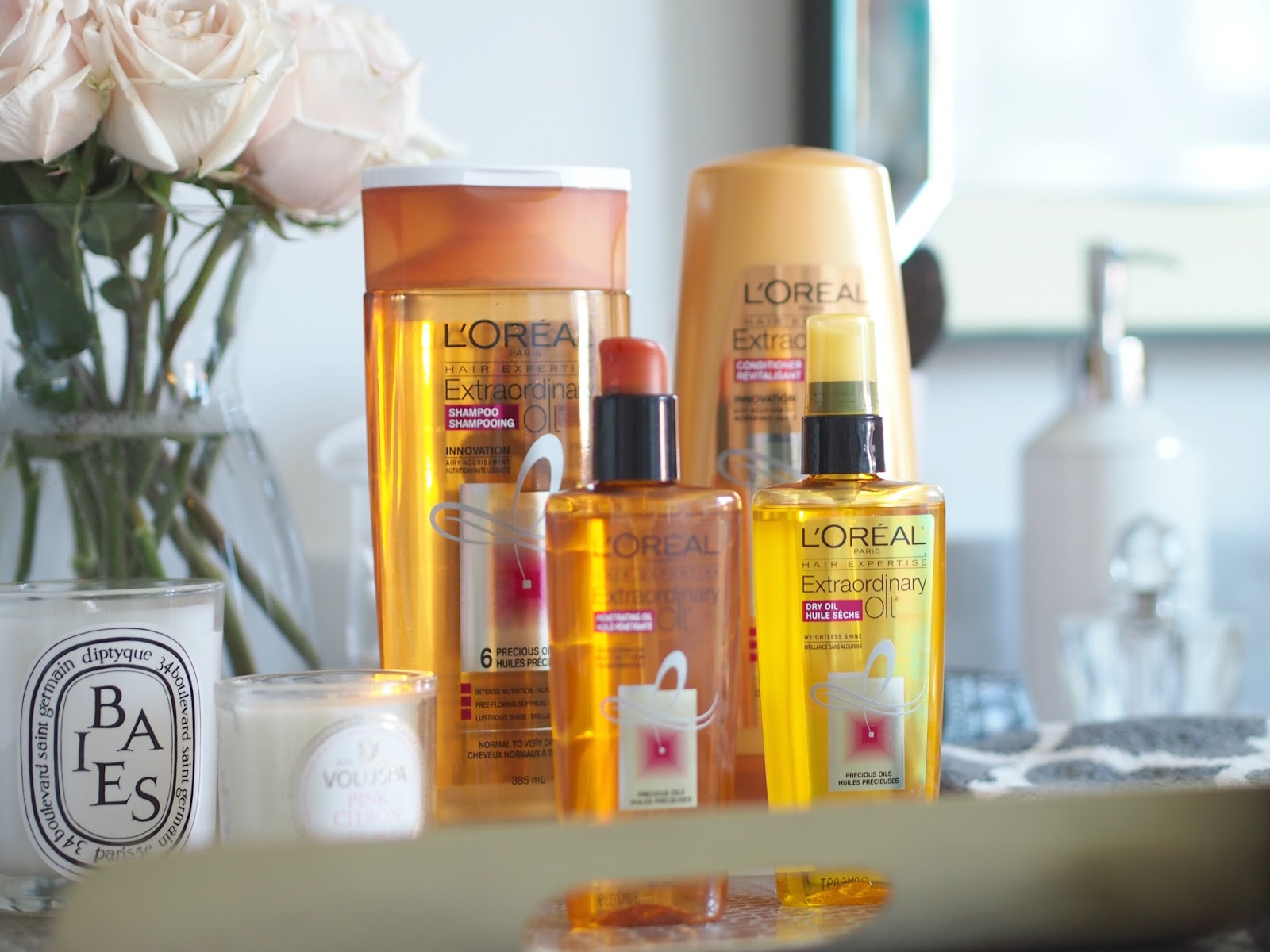 With our last stretch of summer upon us, I decided I had been so diligent with my hair routine that I could withstand an appointment with my colourist for blonde highlights. I knew this meant I'd need to double time on the masks, oils and more but I couldn't resist pinning any more blonde inspiration on Pinterest.
Luckily, the L'oreal Paris team let me in on a new line of shampoo, conditioner, oils and a mask dedicated to adding nourishment to your hair-care routine. A fan of the L'Oreal haircare line (Kerastase brought my hair back to life!), I was curious to try this drugstore brand to see if I could cheat the results of my regular routine with a much more reasonable lineup of products. The ExtraOrdinary Oil Nourishing Shampoo and Conditioner were great alternatives to the hair care line I'm used to using. My hair felt smooth and well nourished given the recent highlights I had done.
This week was one of those super rushed weeks where blow-drying was an absolute must so I opted to use the ExtraOrdinary Oil-In-Cream leave in treatment. I used about a dime size on towel dried hair before blow-drying my hair to avoid super coarse looking hair. Last but not least, I used the Dry Oil Spray for extra added shine. The recommendation is to use this on second day hair but I always find applying this to my ends helps in faking some shine that can often be lost with blonde highlights.
Overall, I think this budget-friendly line is a great alternative to add some nourishment back to your hair-care routine without breaking the bank. I definitely recommend the Dry Oil and mask for noticeable results! If you happen to pick up some products from the collection, feel free to let me know what you thought! Would love to hear :)