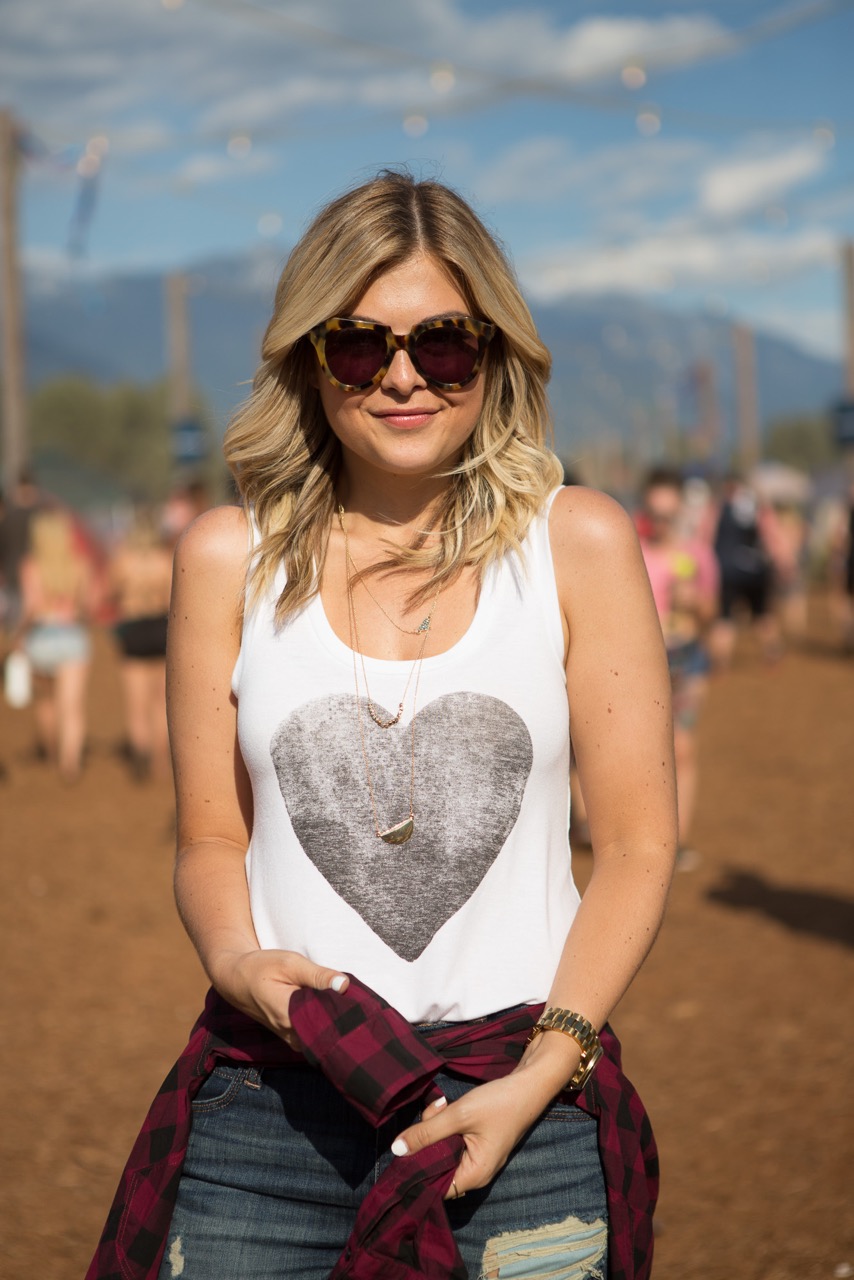 One Eleven Tee: c/o Express | Girlfriend Jeans: c/o Express | Plaid Shirt: c/o Express | Ankle Booties: c/o Express | Necklace: c/o Express | Rings: c/o Express | Sunglasses: Karen Walker

If you've been following along on Instagram or Snapchat, you'll know that I headed out to the Pemberton Music Festival this week with Express Clothing. I completely dorked out and did a happy dance when I found out I was going since I'd have the opportunity to see some acts like Sam Roberts Band, Billy Talent, Zhu and more. The location was absolutely stunning (can you see the mountains int he back?!?!?!) but temps really took a dip come late afternoon temperatures really took a dip so picking an outfit that transitioned well from day to night was crucial to make sure I was comfortable but warm. Light and airy, this tee from the One Eleven collection was a lifesaver during the heat and worked as a great layering item in the evening. I paired the tee with these Girlfriend Jeans: a new closet fav that are under $90! Whatever summer festival or concert you've got planned this summer, be sure to check out Express for your statement making outfit. Be sure to follow along for all the fun going down at Pemberton Music Festival by following the hashtags, #pembyfest and #expresslife. Rock on :)

Thank you to Express for partnering on this post.