Summer Serum Review with Nivea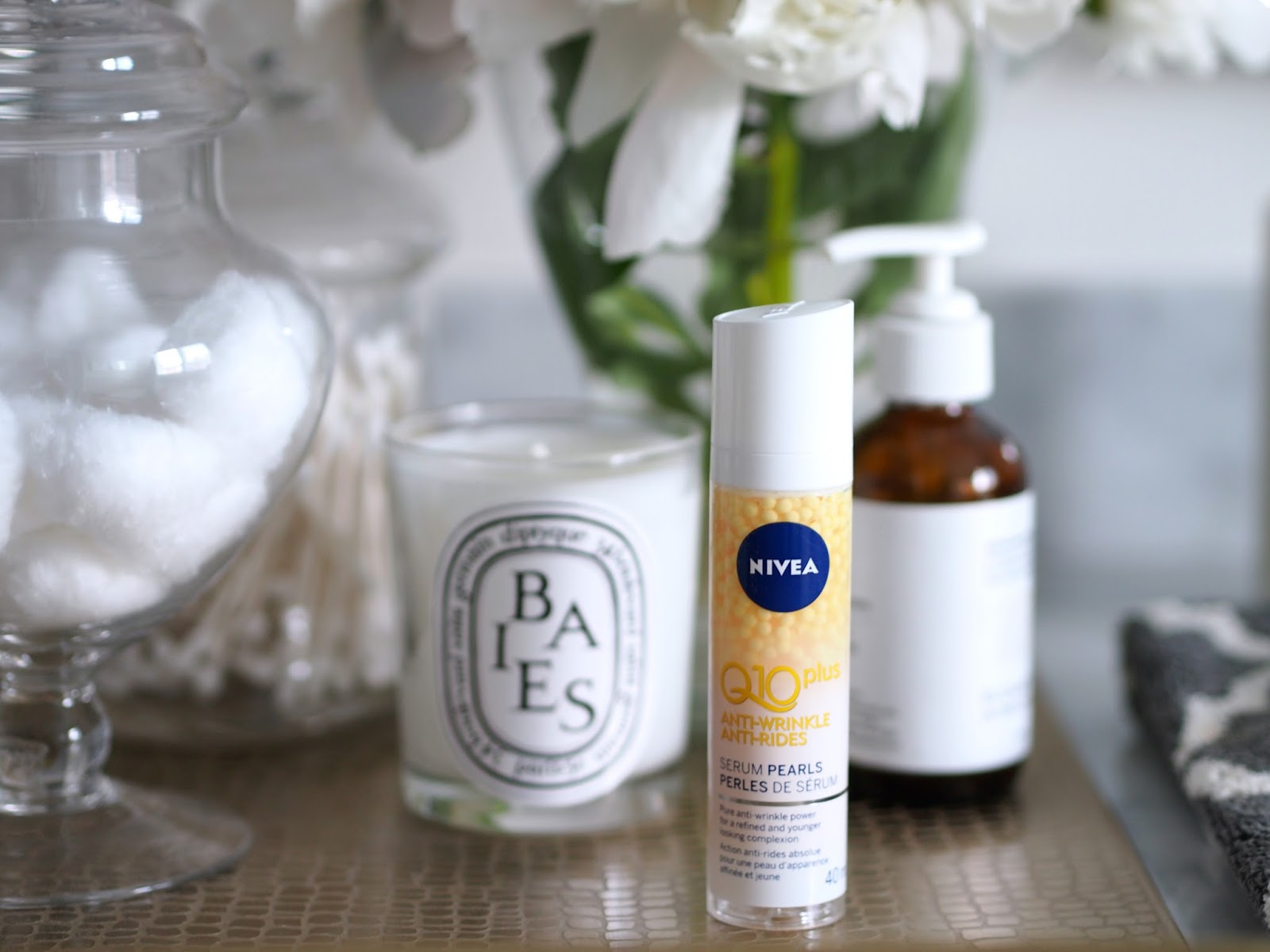 I have to admit, I've read for ages that changing
up your beauty routine can often come and go with the seasons and it wasn't
until last year that the advice had actually sunk in. By force of habit, I
always seemed to moisturize and yet it never seemed to dawn on me that in the
warmer months it felt like my makeup and face would literally melt right off
me. A friend suggested opting for serum instead of moisturizer and it made the
world of a difference.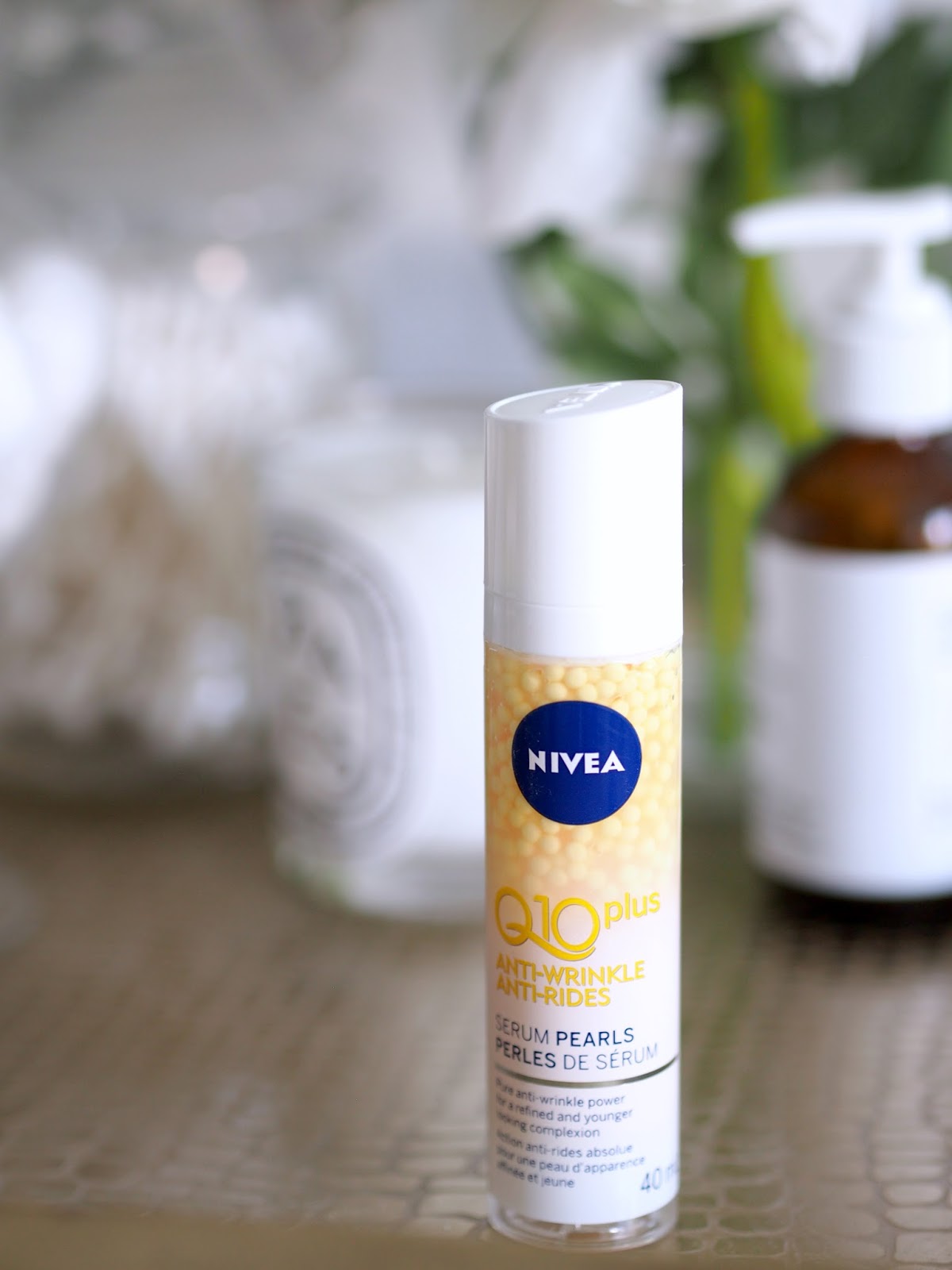 I'll be honest; I'm not married to one brand or
'type' of serum and am certainly willing to try new products depending on
availability, effectiveness and price point. I was recently approached by NIVEA
to try the Q10plus Anti-Wrinkle Serum Pearls and see if the product was a
contender with my newfound summer beauty routine.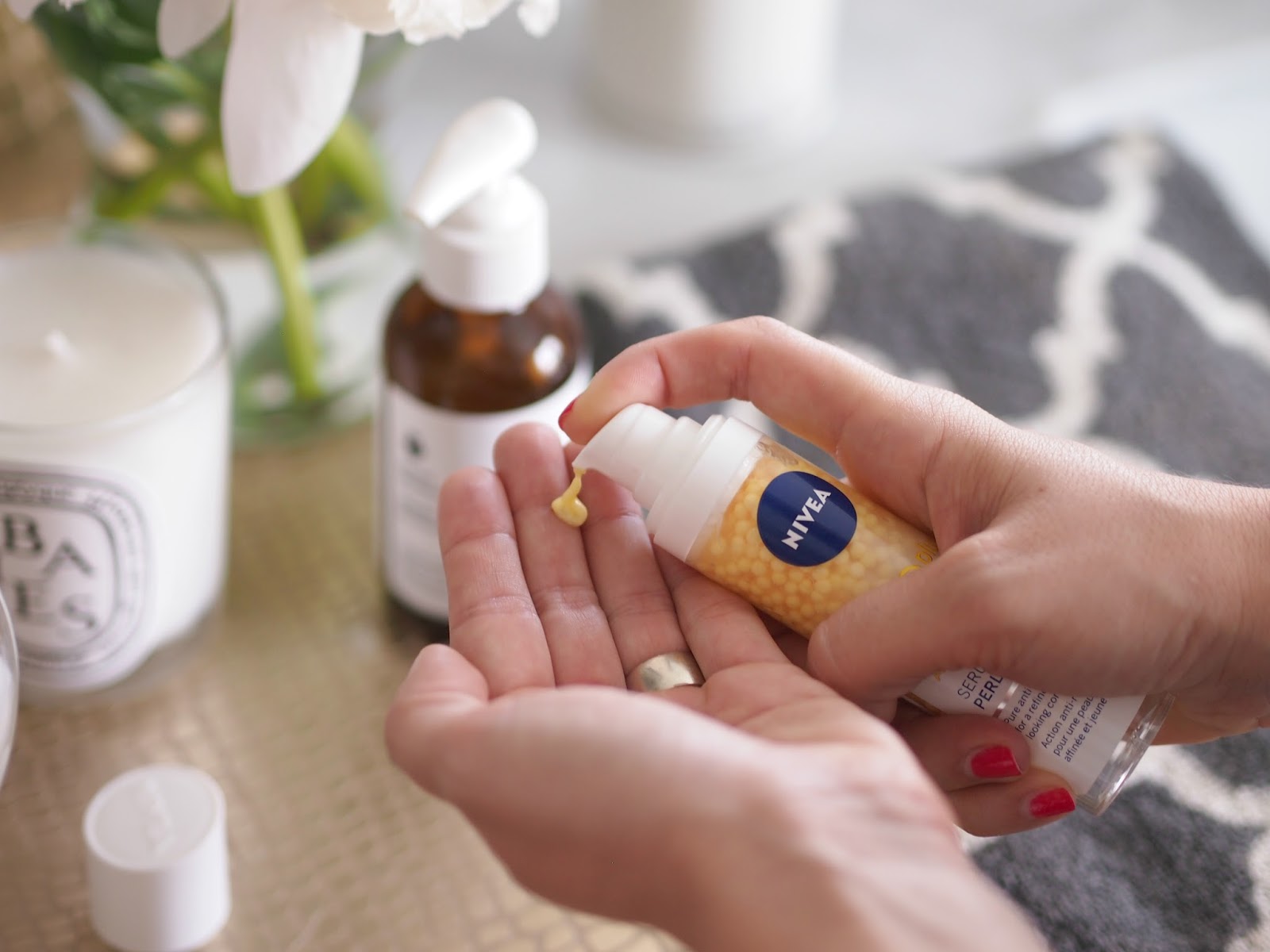 I tried it twice daily (morning and night) to see
what effects I would find after 7 days. The serum itself is held within these
perfect pearls (that almost look too pretty to pop) but once you pump it out of
the bottle, its texture feels similar to that of moisturizer. It was nice to
find you didn't need much of the serum to cover your face and it worked as the
perfect canvas before applying my foundation. Sometimes after a long day at
work I tend to find areas around my nose, eyebrows and chin can begin to feel
dry but it consistently felt moisturized into evening.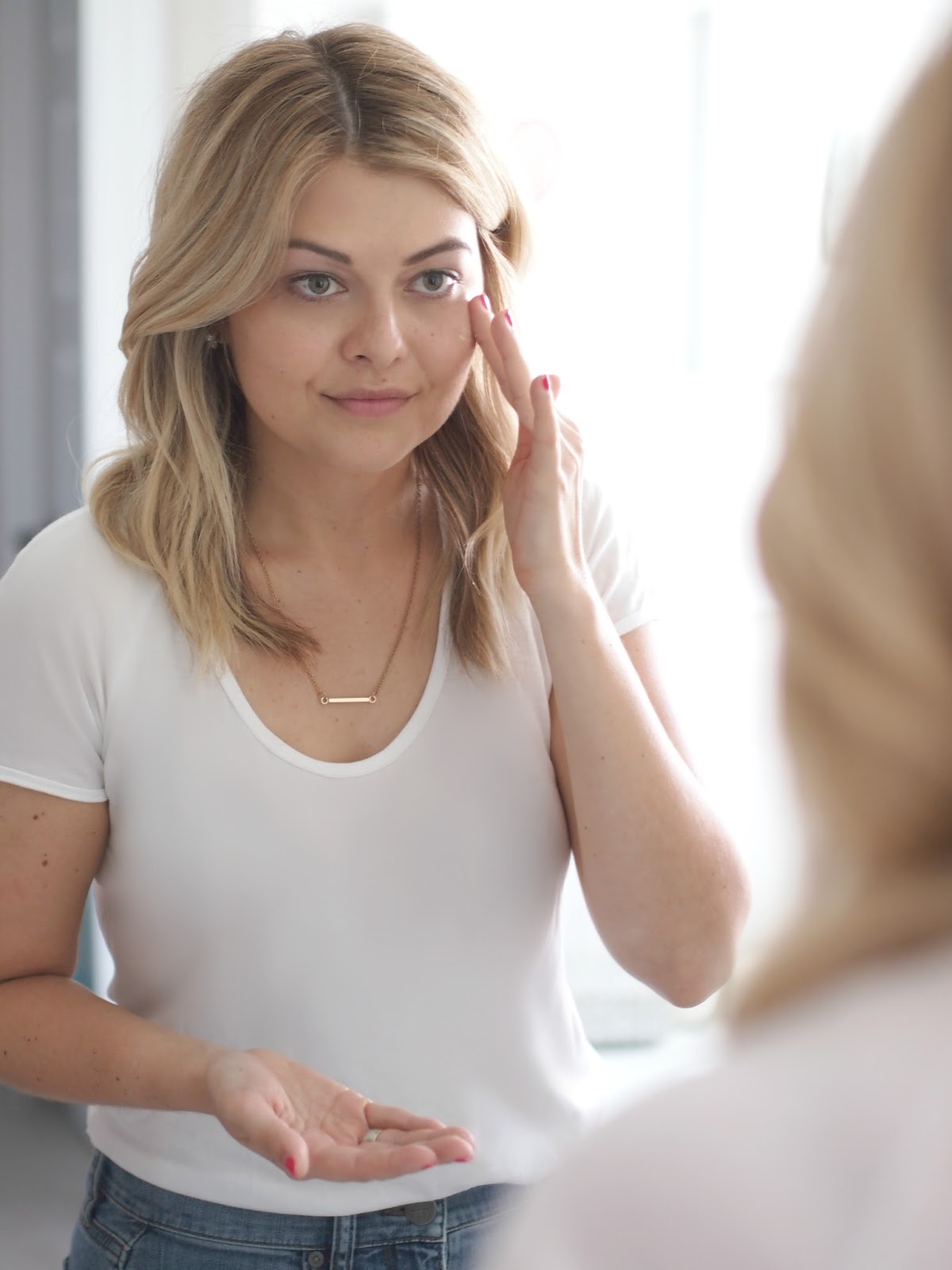 The packaging mentions that ingredients in the
product mimic those that are already found in your skin to reduce the signs of
aging. It's packed with
highly these concentrated coenzyme Q10 (pearls), hyaluronic acid and creatine.
Personally, I didn't notice a profound difference to my fine lines in the 7
days but I assume the consistent feeling of your face feeling moisturized could
help reduce possible signs of aging.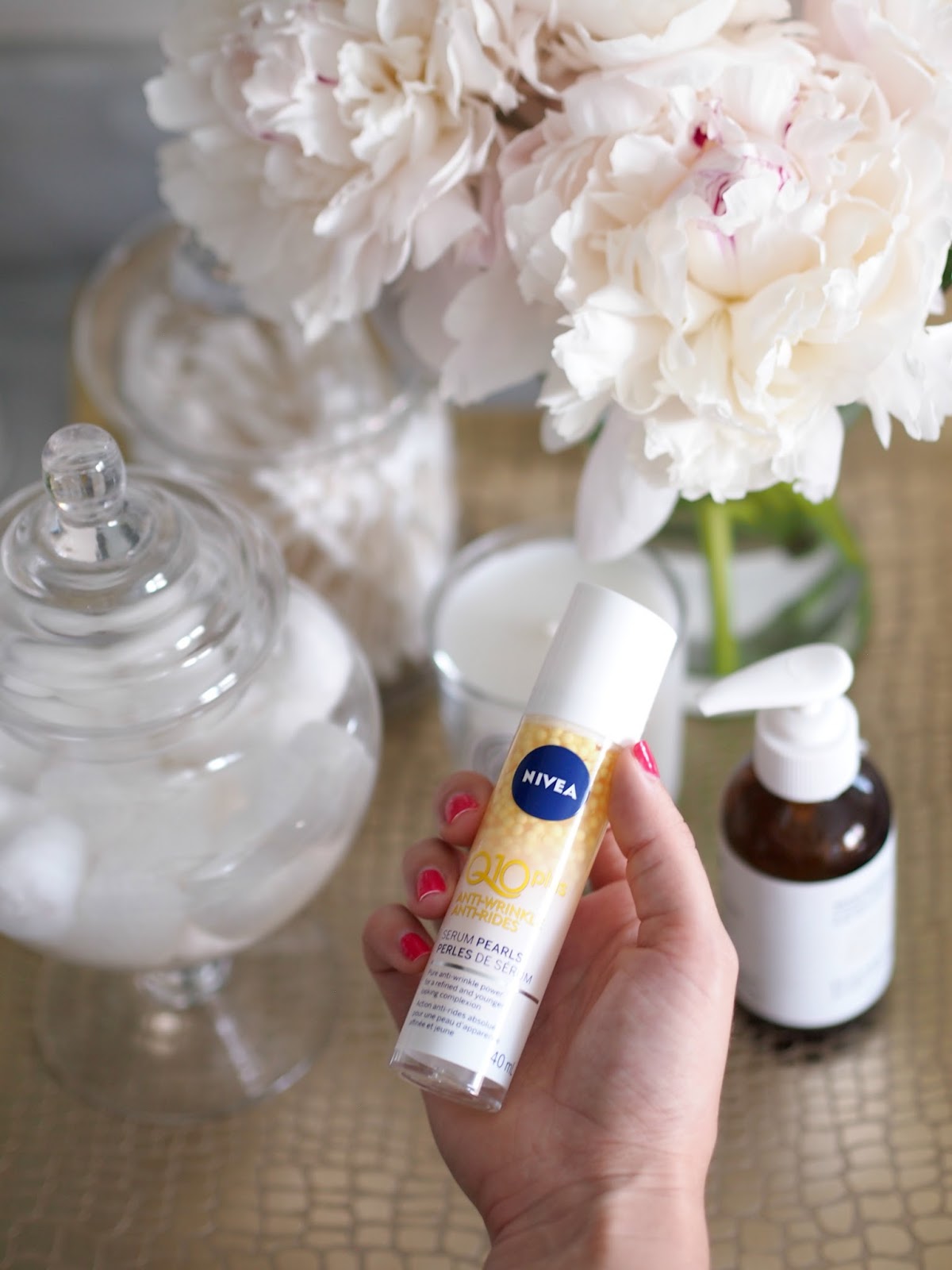 My final verdict? If you're looking for an alternative means to a moisturizer in the warmer temperature and wanted to try a serum, NIVEA Q10plus Anti-Wrinkle Serum is certainly worth the buy. Without requiring much product, the serum certainly worked to ensure my skin felt moisturized from morning to night and complimented my foundation. A great drug store find (only $19.99), I definitely wouldn't hesitate purchasing this item for myself or recommending it to a friend.
This post was created in collaboration with NIVEA; all opinions shared are my own, individual results may vary.

googletag.pubads()

.definePassback('8352/blogher.org/old-review-badge/nivea9552-5', [1,1])

.setTargeting('site',['blogher.org/old-review-badge/nivea9552-5'])

.display();