How To Spray Paint A Light Fixture + Dining Room Reveal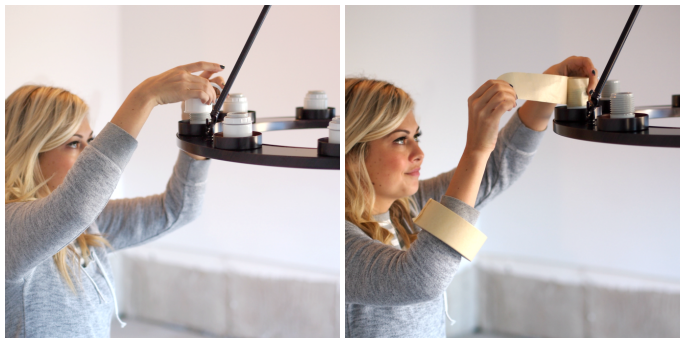 While you're welcome to do this inside, we recommend doing this kind of work outside if possible. Since we had to spray paint different angles and underneath the light fixture, we hung outs from the ceiling in our garage. The light fixture we have used for our dining room is the Sea Gull Lighting 9 Light Burnt Sienna Incandescent Chandelier.

Step 1. Remove any bulbs or casings around the sockets
Step 2. Using the tape, begin to seal the socket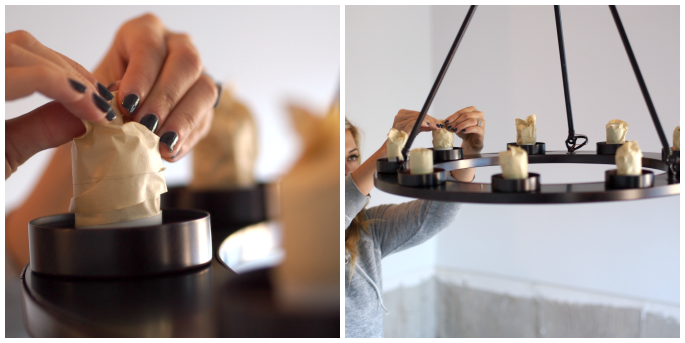 Ensure the tape is sealed around all sides.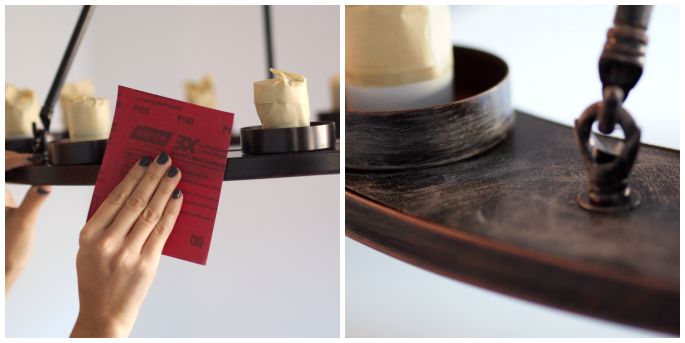 Step 3. Using a piece of sand paper, sand all areas of the light fixture that will be painted. Don't worry about getting into every crevice possible but try to cover most areas.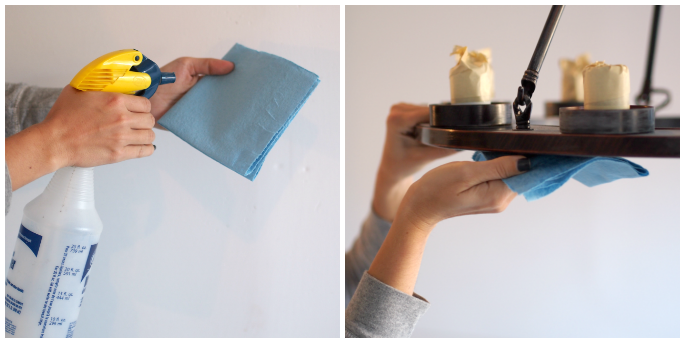 Step 4. Spray a rag with rubbing alcohol or Varsol and wipe down the light fixture to ensure all debris, spots or oils have been removed.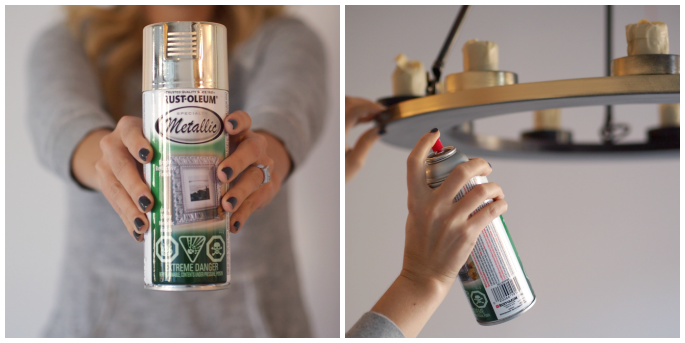 Step 5: Spray away! Just an FYI: we used 2 cans for this light fixture and coated it twice.
Step 6. Seal all surfaces with a semi-gloss coating. Once dry, remove the tape from all fixtures.
Since the home came with a ton of efficient features from our builder, we wanted to carry that through with our lighting. The Home Depot team was kind enough to provide Philips LED bulbs which will last an average of 25,000 hours (insanity) and use 85 perfect less energy than regular light-bulbs. With more projects on the horizon and the need to keep our utilities low with winter temps ramping up, we said sign us up!


So are you wondering how the final product looks in our space? Here's a reveal of our dining room! And yes, before you ask, the plate wall is not yet complete but more of a working progress ;)