SFP and ALDO A-List Event: You're Invited!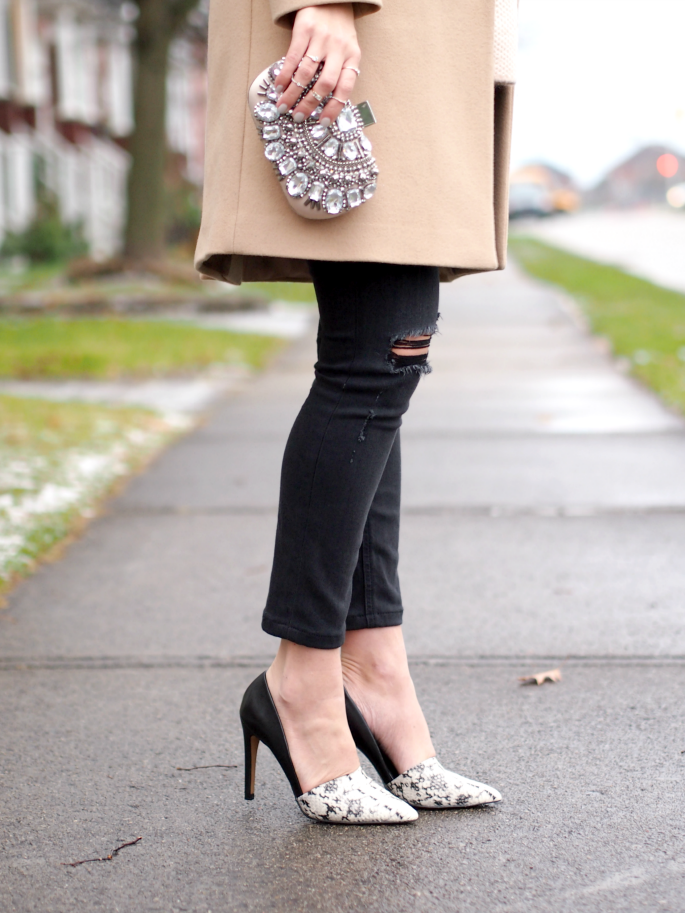 Beanie | Jacket | Sunglasses | Turtleneck | Jeans
Ybasen Necklace c/o Aldo | Petralba Necklace c/o Aldo | Frefanna Midi Rings c/o Aldo
Enroelid Clutch c/o Aldo | Umeiwien Pumps c/o Aldo

Who doesn't love parties? And parties that involve shoes and accessories? Even better. Come join me and ALDO at the upcoming A-List event at the Toronto Eaton Center from 6-9 on Wednesday, December 10. If you've never been to an A-List party from ALDO, you're definitely missing out. With beats, treats, swag bags, a shopping discount, prizes and more – it's always a fab time. And if we've never met – why not swing by and say hi! I'll be hanging out and sharing my personal picks from the ah-mazing holiday collection that just hit stores. I mean, can we just talk about the pumps in today's post?! The sleek look, two-tone material and comfortable heel definitely made it to one of my top picks list!

Hope you can make it for some girl talk and shopping time- a killer combo :) And just wait till you see the shoes I've got picked out! See you there!