City Strutting with Lacoste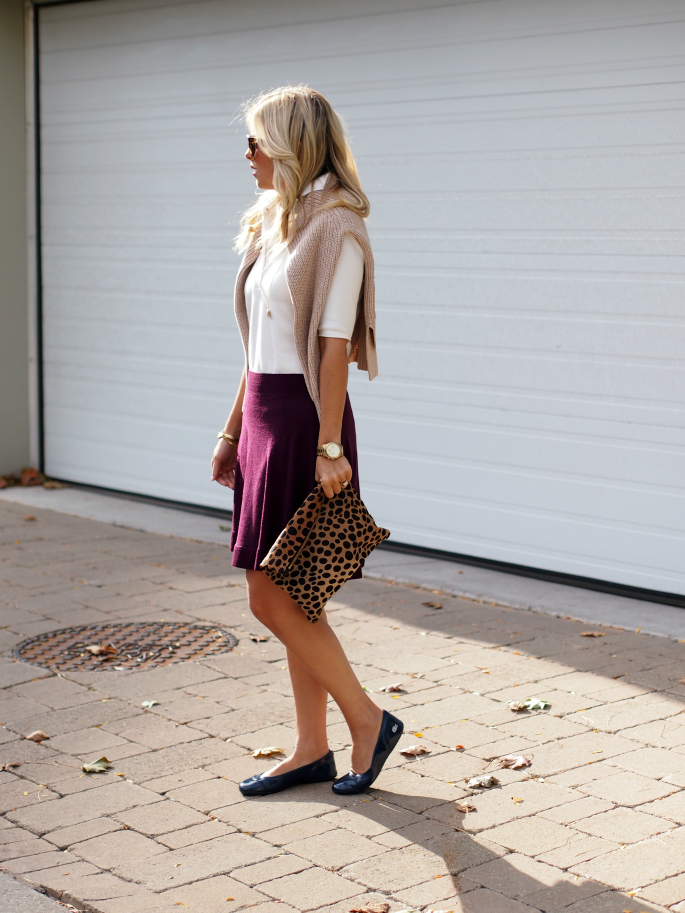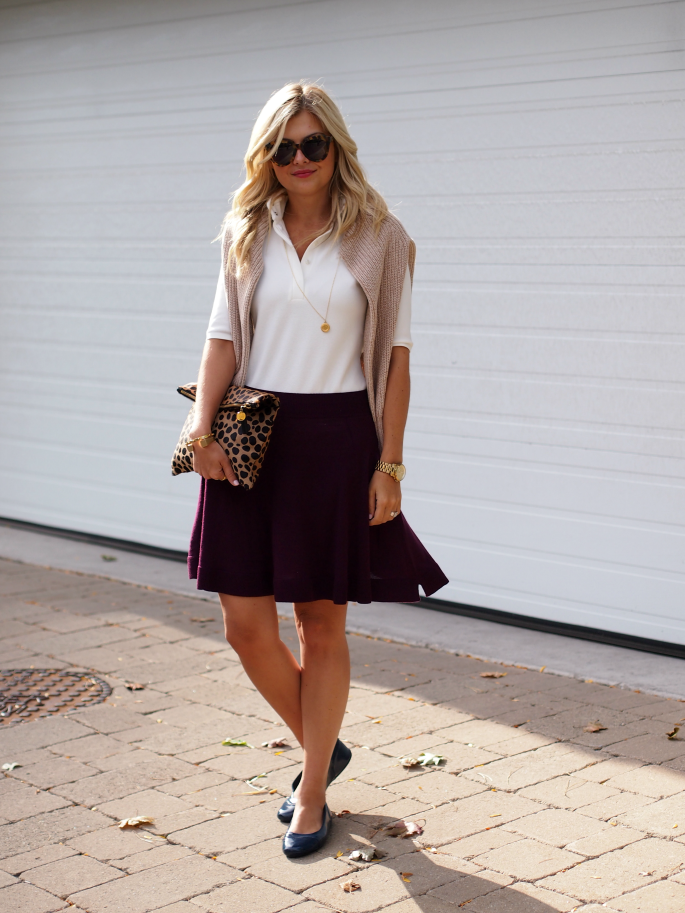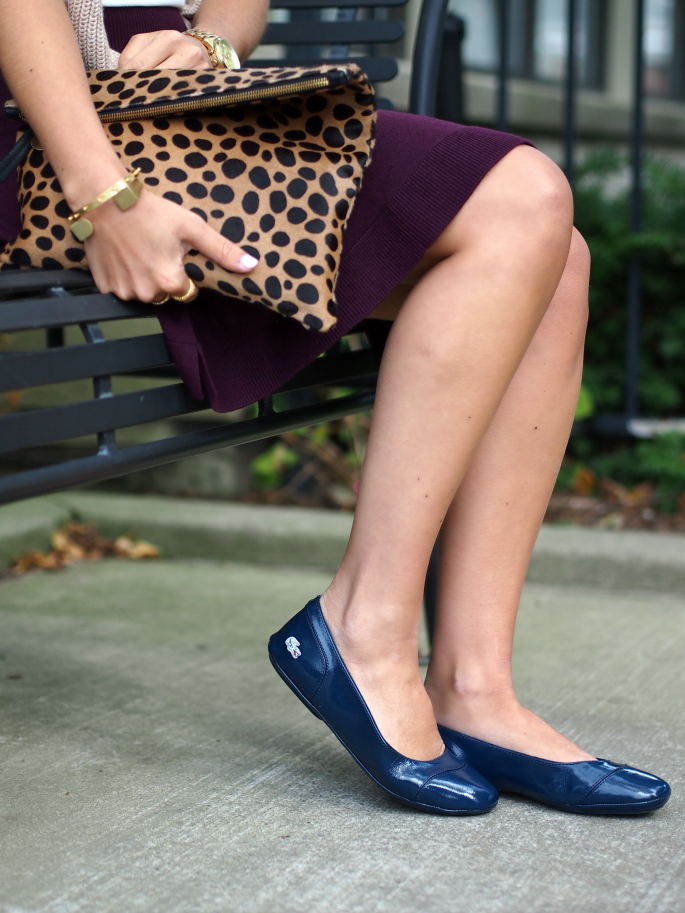 Chunky Sweater: c/o Lacoste | Short Sleeve Croc Polo: c/o Lacoste | A-Line Wool Skirt: c/o Lacoste | Maraba Flats: c/o Lacoste | Sunglasses: Karen Walker | Clutch: Clare Vivier | Watch: MK | Stud Bangle: Madewell, Cuff Bracelet: Madewell | Necklace: c/o TAudrey
Whether it's rushing to work, strolling around town during
your coffee break or enjoying some down time in the park, there's no denying
that dressing for the fast pace of a city is often challenging. The new City
Golf collection from Lacoste is an extensive collection inspired by you guessed
it: golf, that features looks ranging from casual to business attire all
designed to help you get the swing of your city. Chunky sweaters, contemporary
twists on the iconic polo or even wool skirts are reminiscent of the curves of
a golf course and feature the architectural lines of a city. This collection was meant for exploring your city – a beautiful experience like no other.
I've styled my personal favourite items from the new
collection to show how easy it is to take these seemingly casual items and
dress them up for a day out on the town. It's easy, comfortable clothes such as
this that makes exploring my city so much more enjoyable. If you want to see the look for yourself, you can see this same look styled at the Lacoste store located in the Yorkdale Shopping Centre.
Lacoste and I have partnered to allow you a similar
experience by giving away a $100 gift card which can be used towards an item of
your choice from the new City Golf collection. Simply follow the instructions
in the app below for the chance to win!