Guest Post: Natasha from Style-Isle
So Natasha and I have been friends for years and I was thrilled when she decided to start her own blog,

Style-Isle

!
Tash layers jewels like no other and I'm always thrilled to what she's going to put together next. Definitely a blog to keep an eye on!
Hey Everyone – I'm Natasha from Style-Isle! Krystin asked me to incorporate a look that best captures my favourite fall trend. The

Fall trend I'm loving has to be the coloured pants but in the rich-earth tones. So these pants are going to be a perfect item to transition into the fall.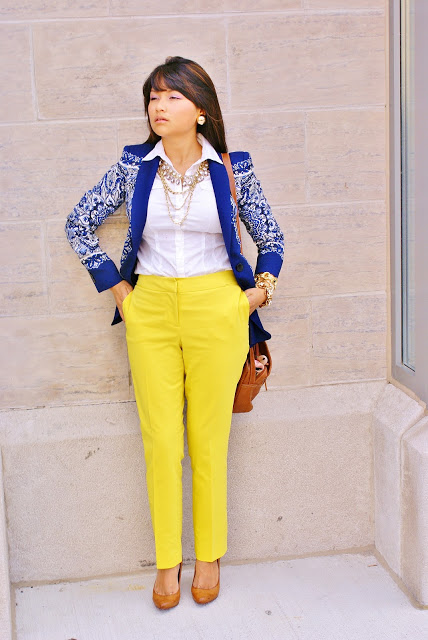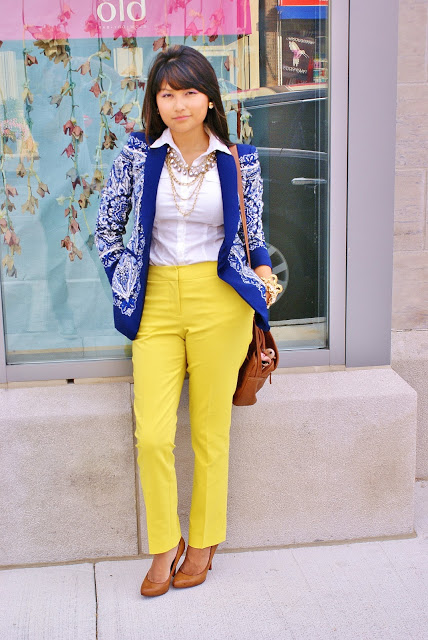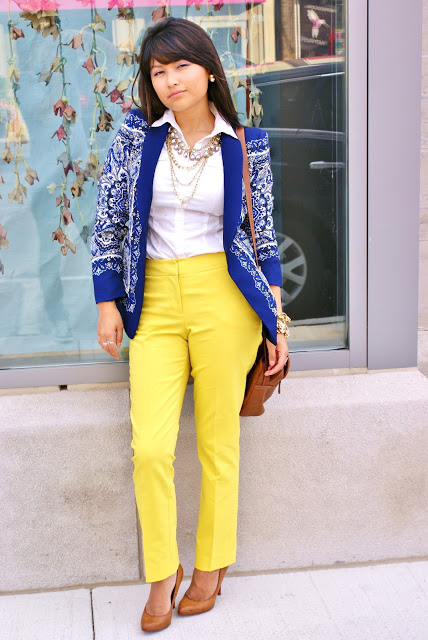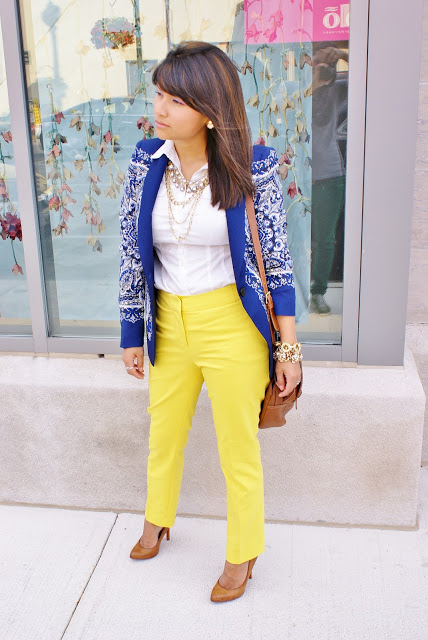 Pants: H&M Blazer: Zara Shirt:H&M Shoes: Zara Purse: Thrifted