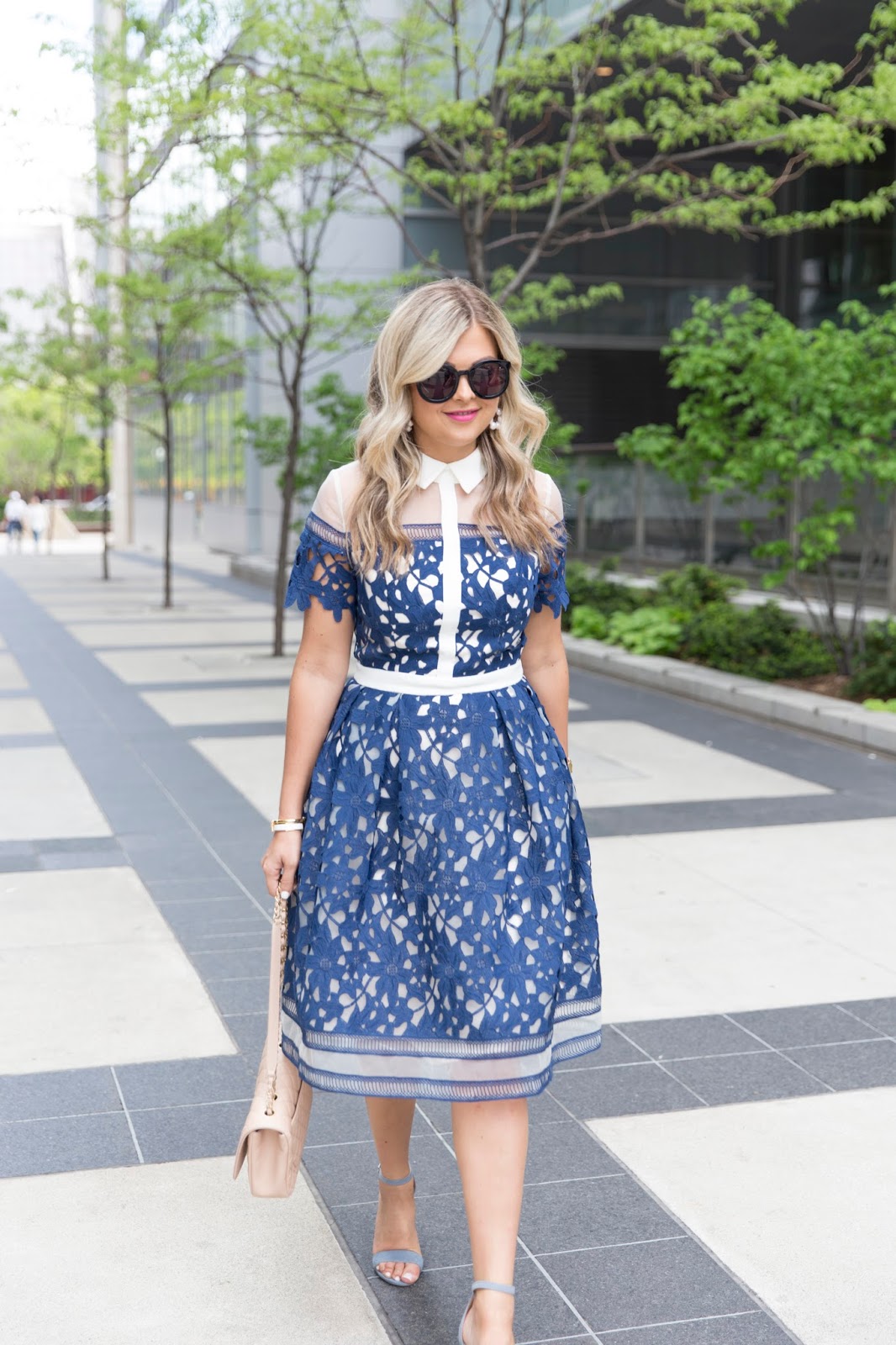 Despite living only 30 minutes away from Toronto, Adam and I often take for granted how much there is to do and see in our city. You may have read about our weekend in the city
here
, but I didn't get to share too many details about our staycation at the
Ritz-Carlton Toronto
.
Nestled in the heart of the Entertainment District, this property is definitely a must see if you're new to the city or a local looking to book a weekend getaway. With many theatres nearby, King St. restaurants a block away and the Rogers Centre a stone's throw away, you couldn't pick a better location to get yourself acquainted with the best the city has to offer.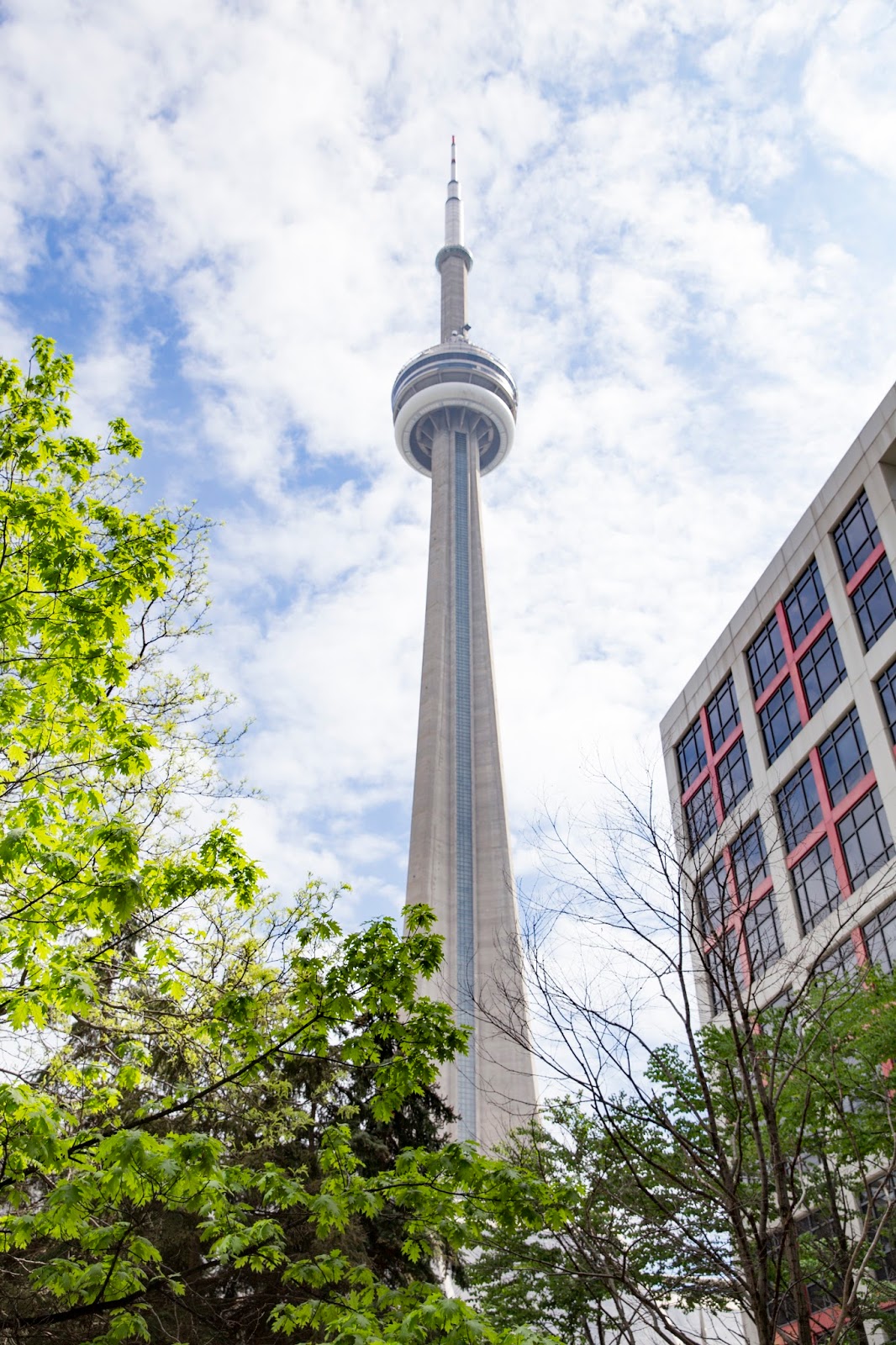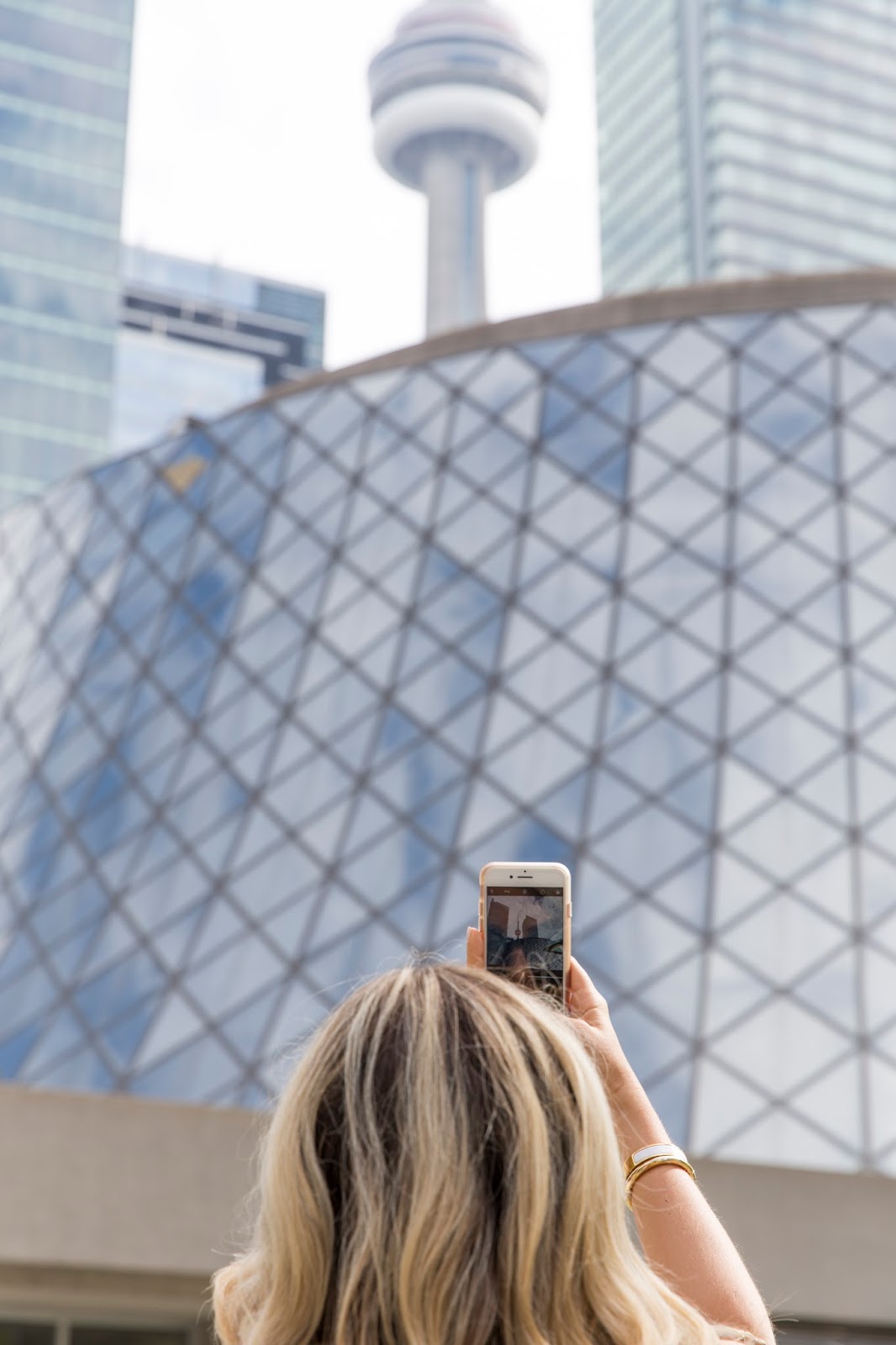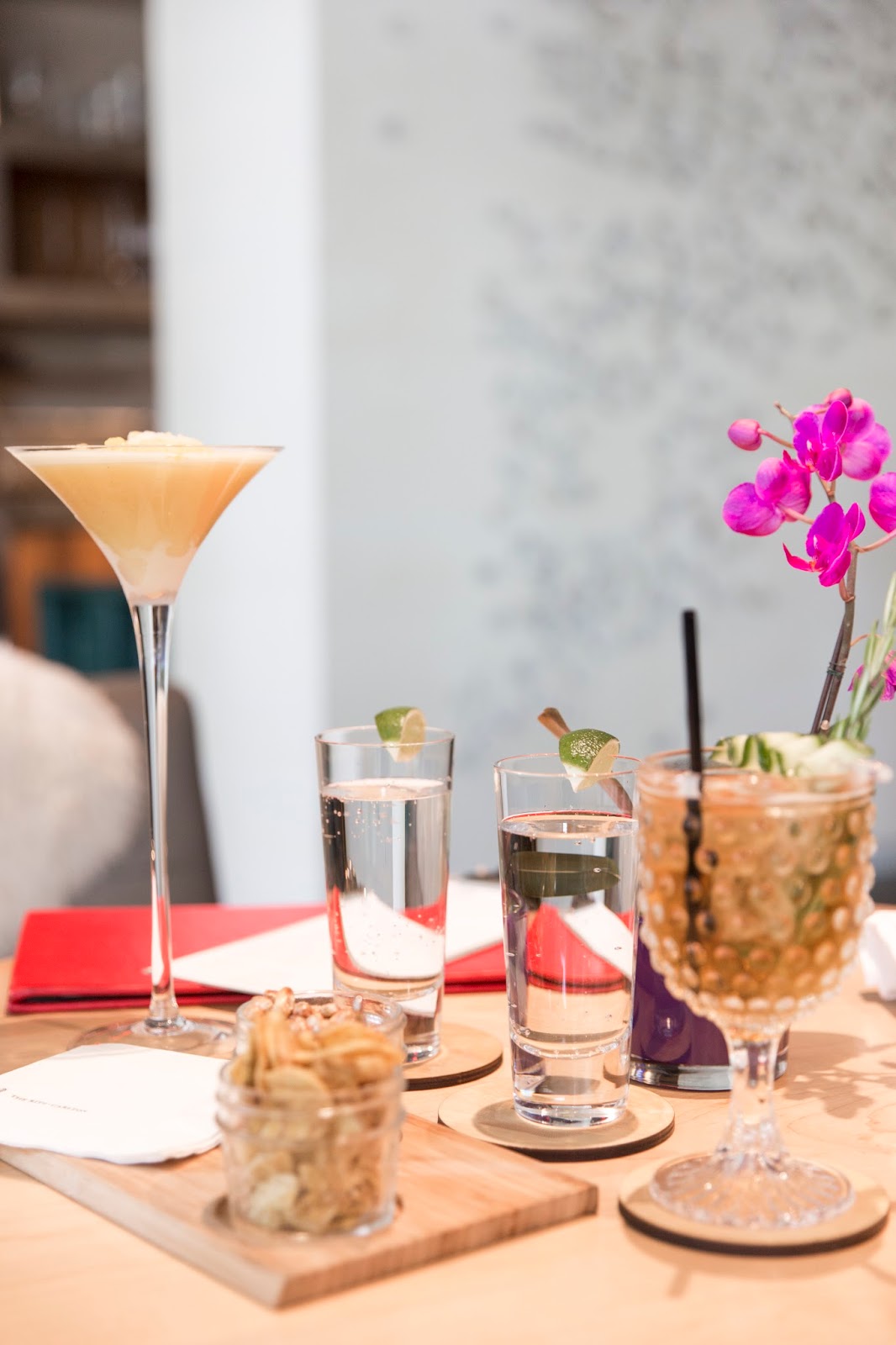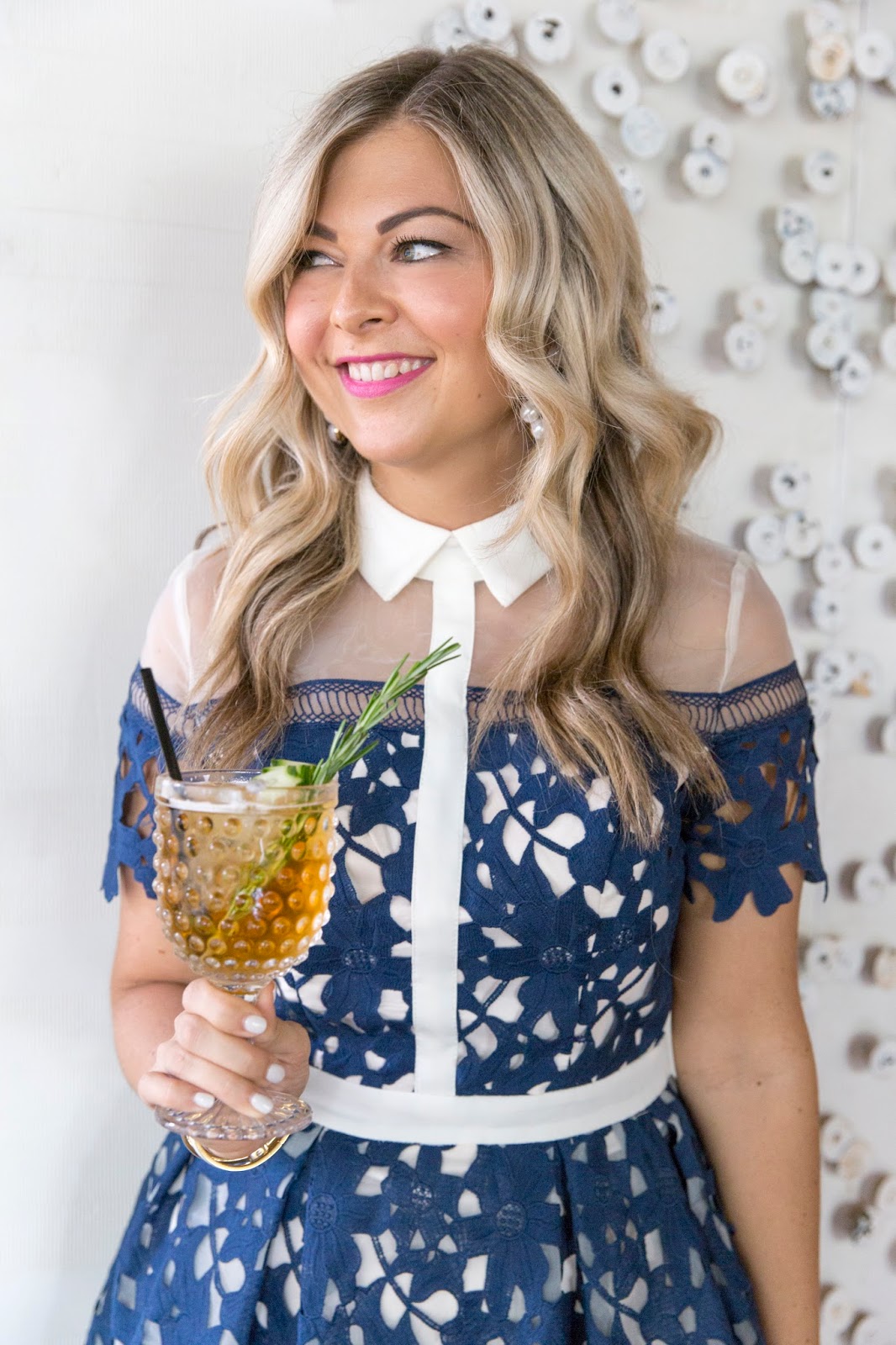 The best Peruvian food in the city!
Upon checking in, we were welcomed with a scrumptious lunch at the Ritz Bar. Inspired by Peruvian cuisine, snacks and apps were enjoyed in an intimate setting. We loved the Ceviche Classico, Hanger Steak Anticuchos and Papas Fritas. Perfectly paired cocktails are a must at this spot and I definitely recommend the Pisco Pasion – it's a real smoke show ;)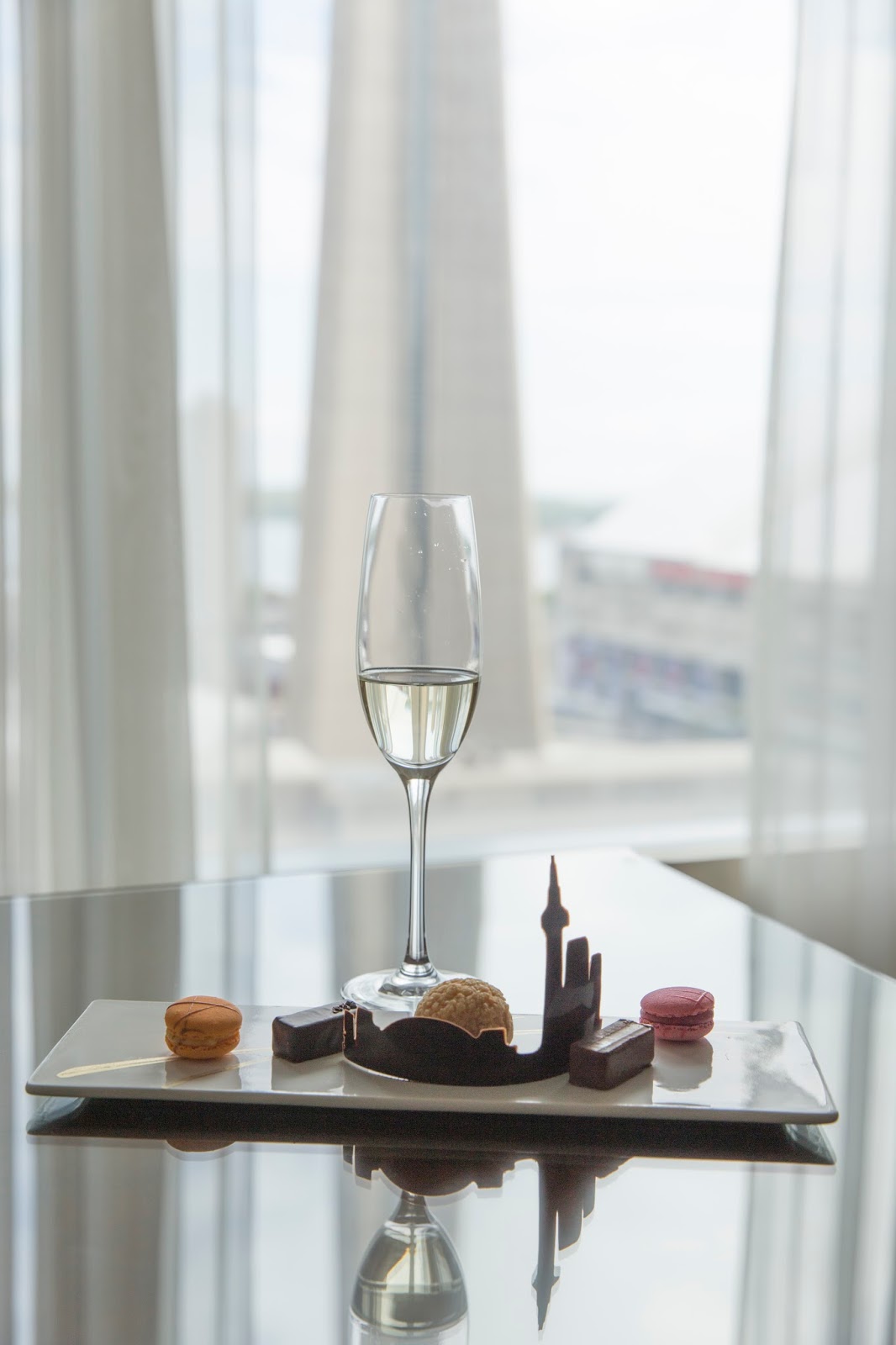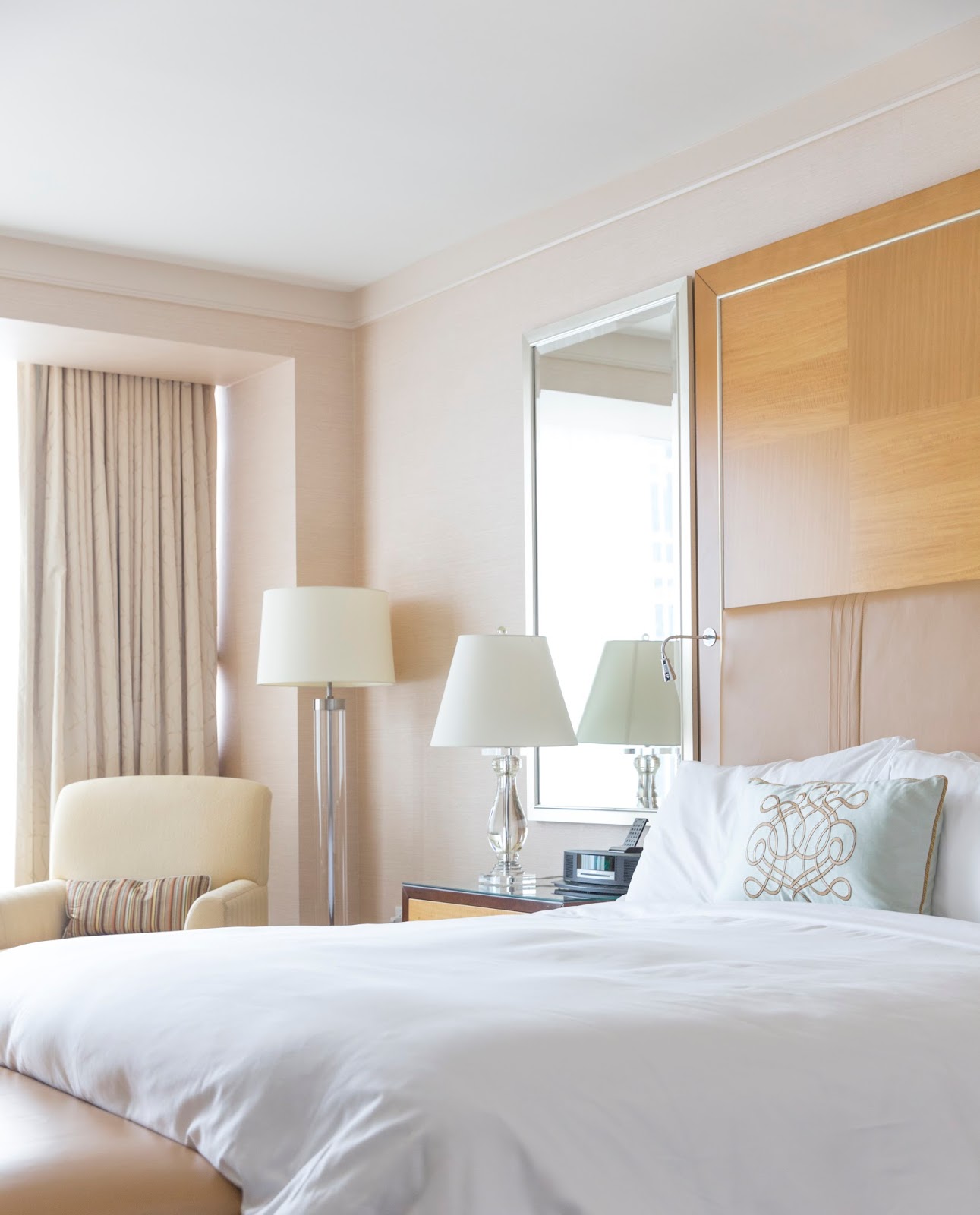 After a scrumptious lunch, we headed upstairs to get a sneak peek at our digs for the next two nights. Immediately upon walking in you couldn't help but notice the floor to ceiling windows of the CN tower, which were absolutely breathtaking. It then dawned on me how incredibly spacious the room was – yes, even for the incredibly large suitcase I packed for just two nights! – and surprise, surprise… the Ritz-CarltonToronto actually hosts some of the biggest guest rooms of any hotel in the city.
Moving on to the bathroom – an oversized soaker tub, marble accents throughout and an HD TV placed behind the vanity mirror. Let me tell you – getting to catch up on the Real Housewives of New York City and doing your makeup is a dream come true!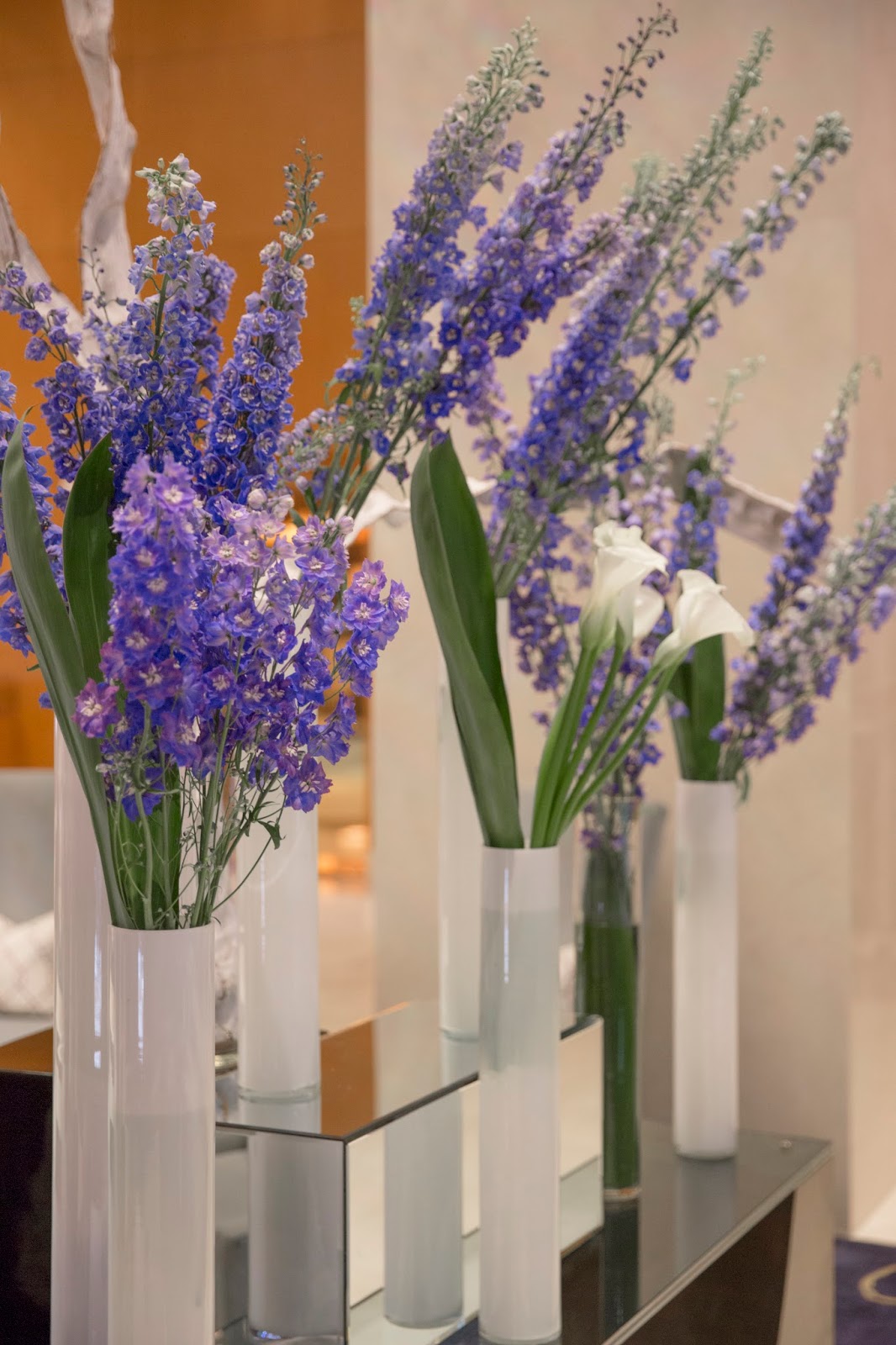 Always love the fresh flower displays in the lobby!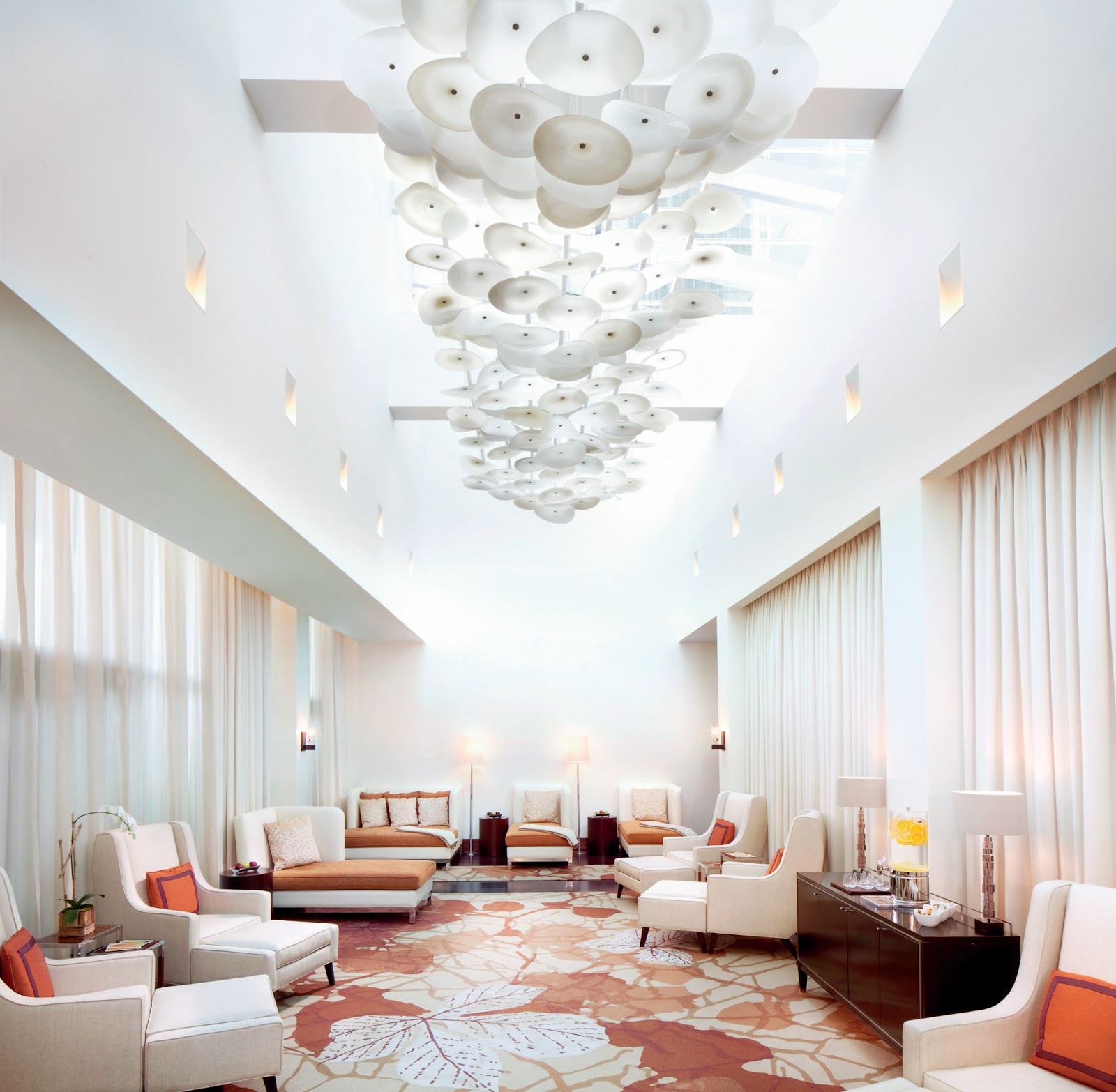 Photo courtesy of the Ritz-Carlton Toronto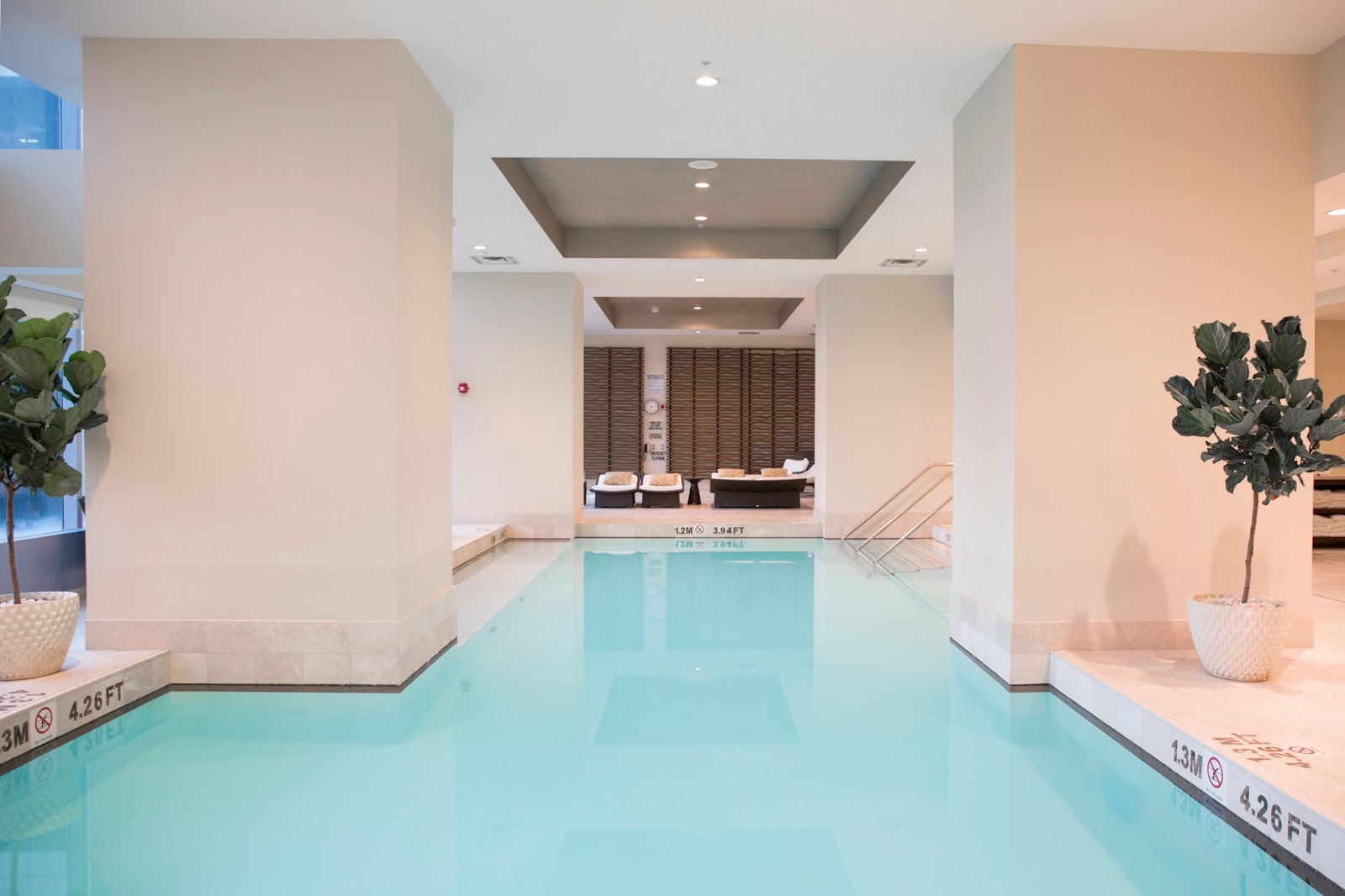 As if we weren't feeling pampered enough, I had the privilege of getting to visit the Spa My Blend by Clarins for a personalized treatment. There's only two of these spas in the world – Paris and Toronto – so to have the opportunity to visit was beyond my expectations. I was lucky enough to try the My Blend Facial treatment from the spa. I loved getting to have a personalize consultation with my skin coach so she could find out more about my skincare regime, skin type and more. And for those interested in knowing? Yes, it was the most amazing facial of my life. I actually snapped some brave before and after photos on Instagram stories because I was so impressed with the results.
Following my facial, I was led to the infamous Relaxation Room. Ask any Torontonian about their favourite spa in the city and they'll rave about the Ritz-Carlton Toronto and this space. With soaring ceilings, artistic details and a private lounge area, it completely wraps up an already amazing experience on such a positive note.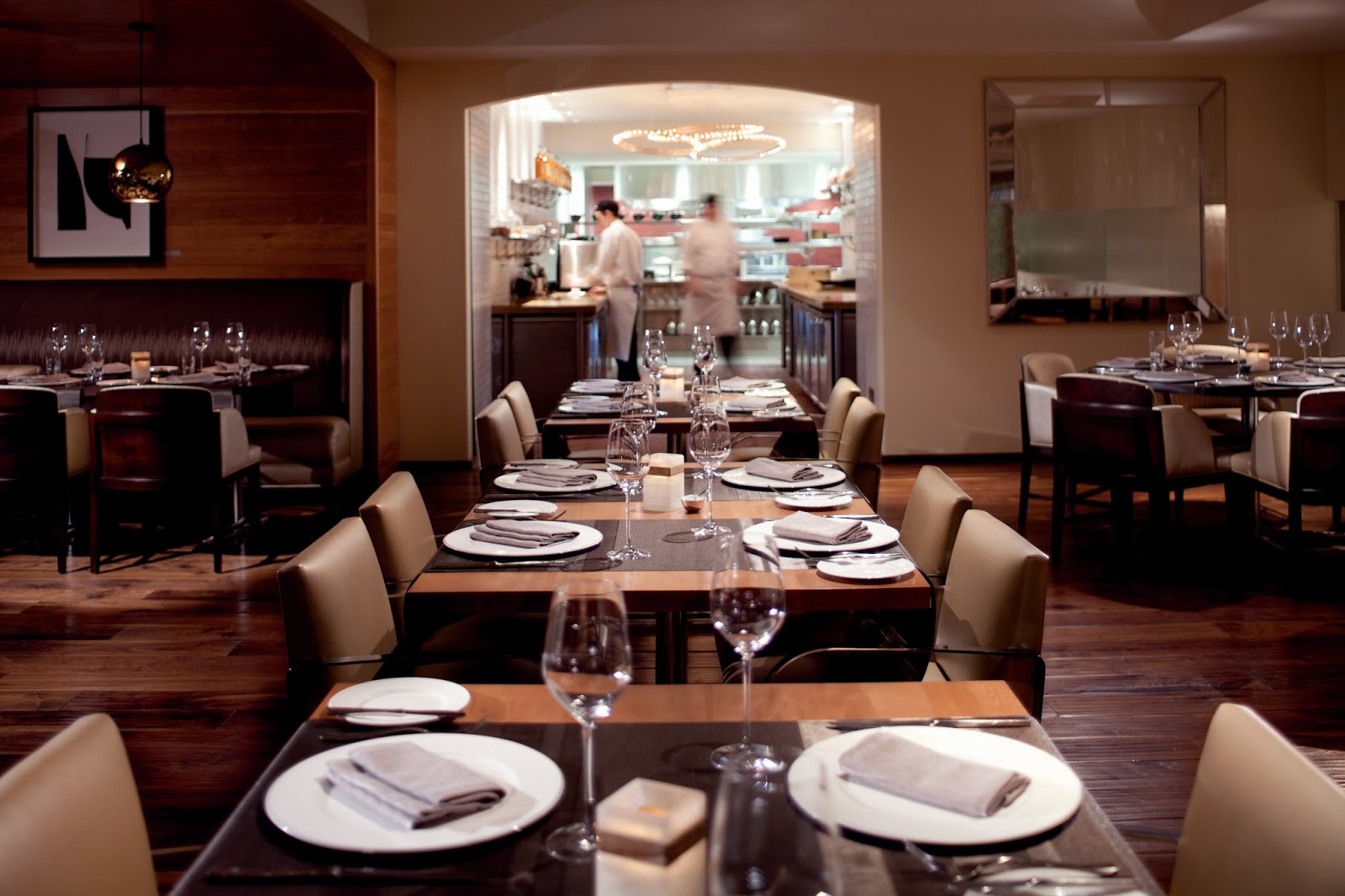 Photo courtesy of the Ritz-Carlton Toronto


Feeling rejuvenated from my spa treatment and with a few hours to spare before dinner, we walked around the local area and wound up at Ripley's Aquarium for the first stop on date night. The jellyfish are a must see! For dinner, we dined on site at TOCA restaurant. I must admit, I had heard great things about this spot for years but never quite made it with such an influx of new spots in the Toronto scene. Consider yourself warned: you must be sure to get there as soon as possible.
An Italian themed restaurant tucked on the second floor of the hotel, it's one of the best kept secrets in the city. We sampled their Canadian inspired menu which is not to be missed. With a wine paring per course and the best lobster pasta we've had – it's definitely
worth a visit
. And try to score yourself a visit to the Cheese Cave while you're there.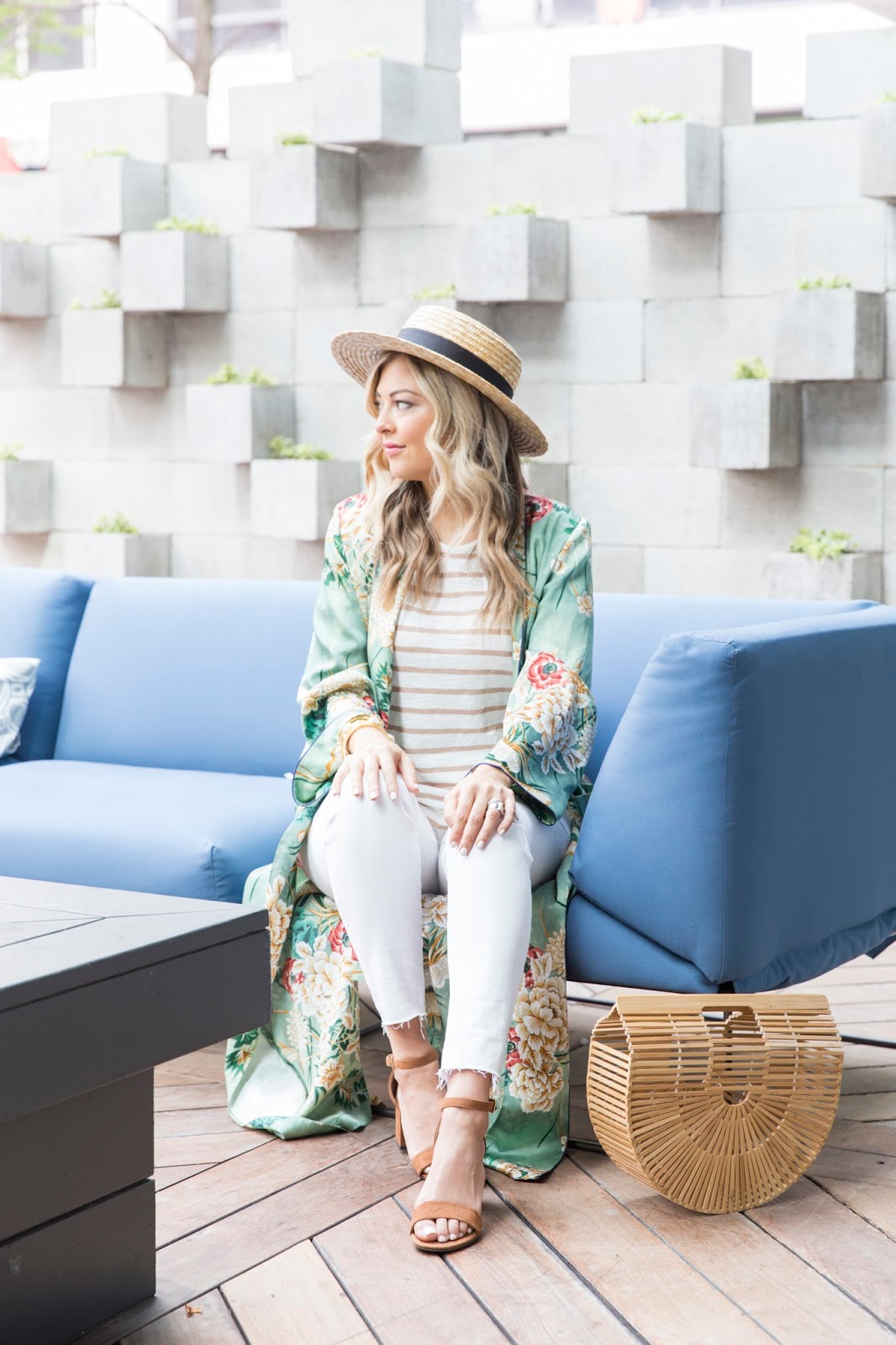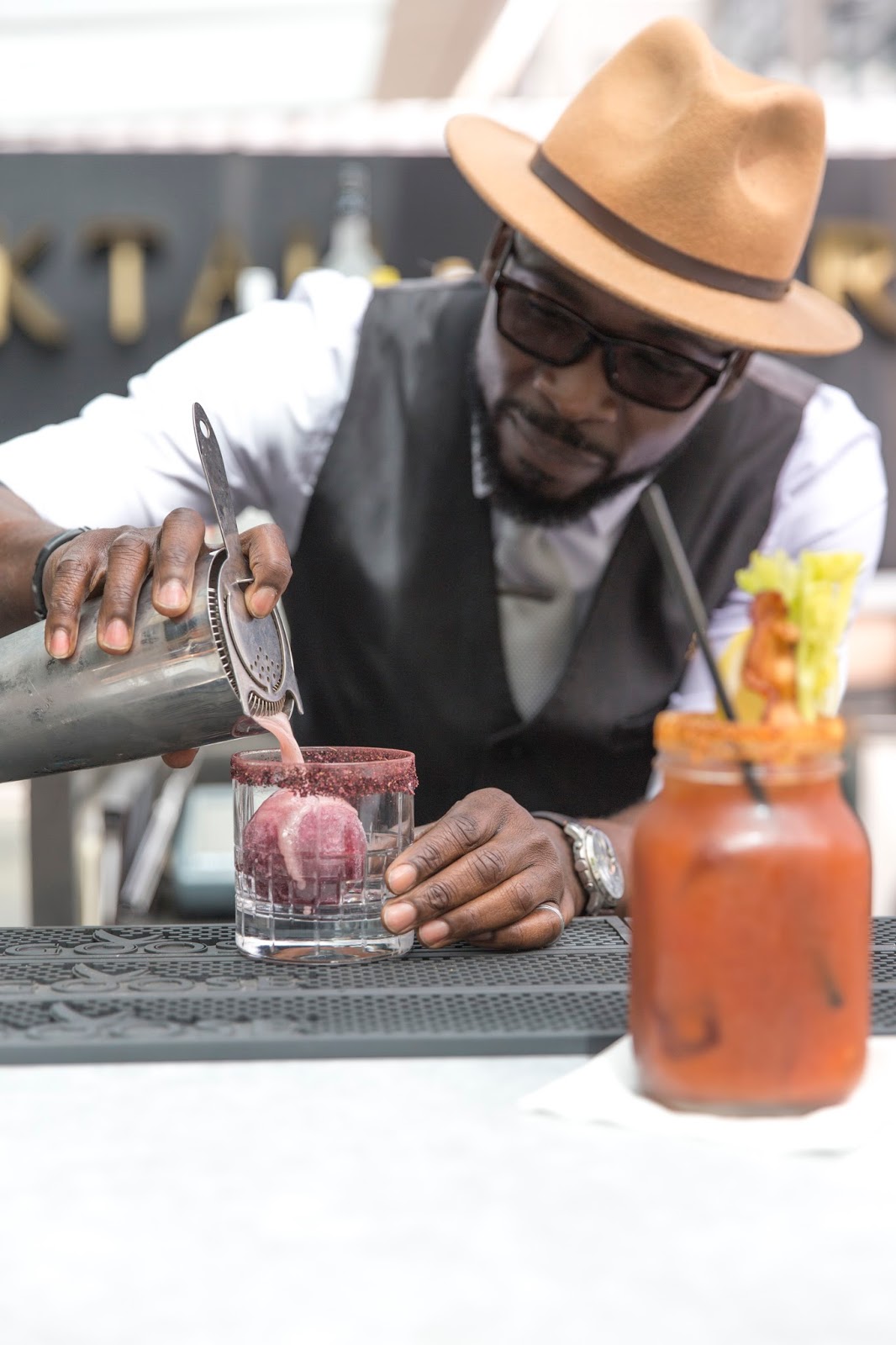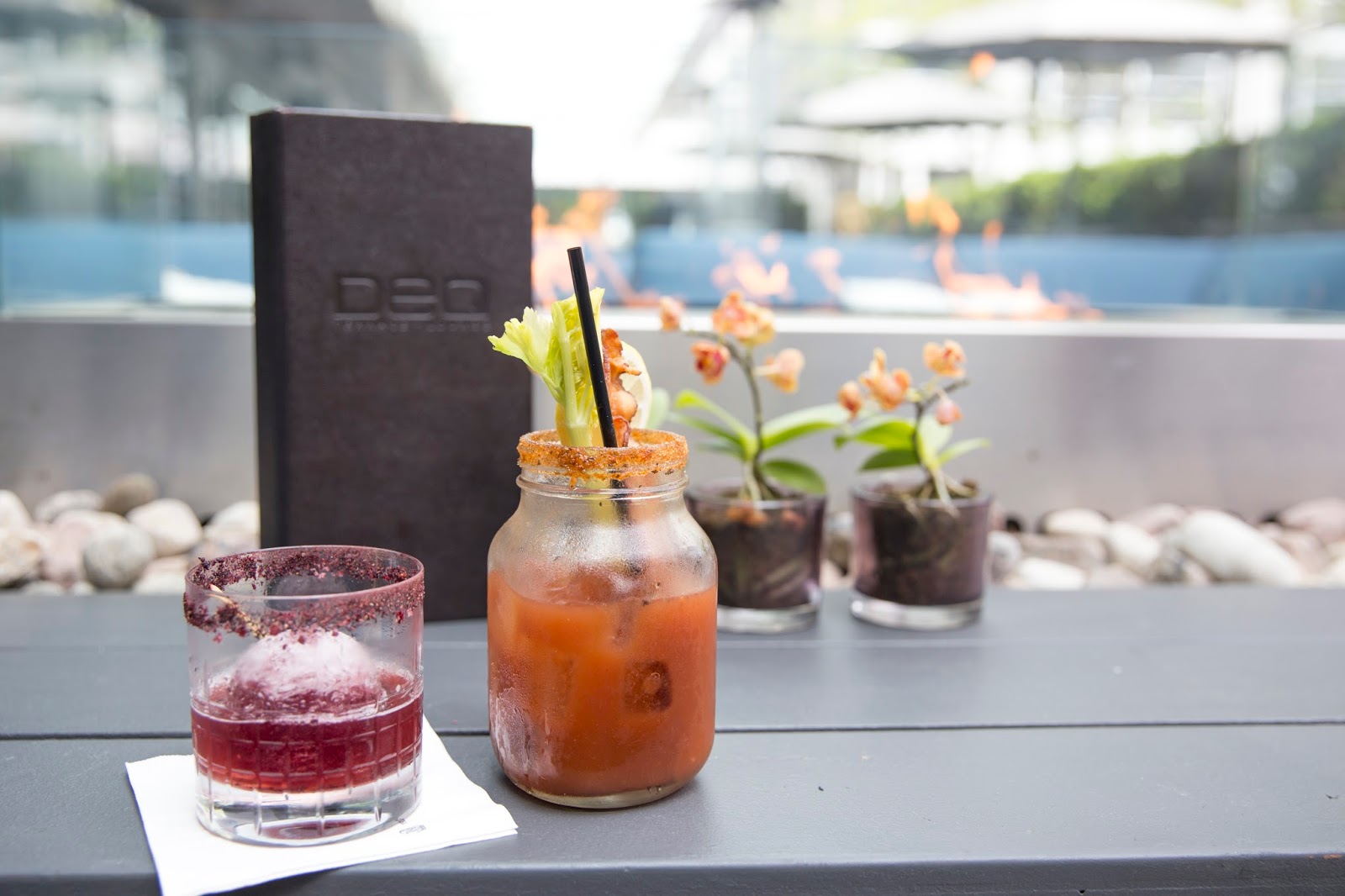 Sunday morning was a slow start for us strolling around the city visiting one of our favourite spots for brunch and hanging around the King West area. We made our way back to the Ritz Carlton for a quick dip and laid low for the day soaking up the fact that we were tourists in the city. We moved the party outside to enjoy drinks on DEQ – the patio bar located on site at Ritz Carlton. With a Blue Jay's game recently wrapping, the energy was insane and the views of the CN Tower are priceless.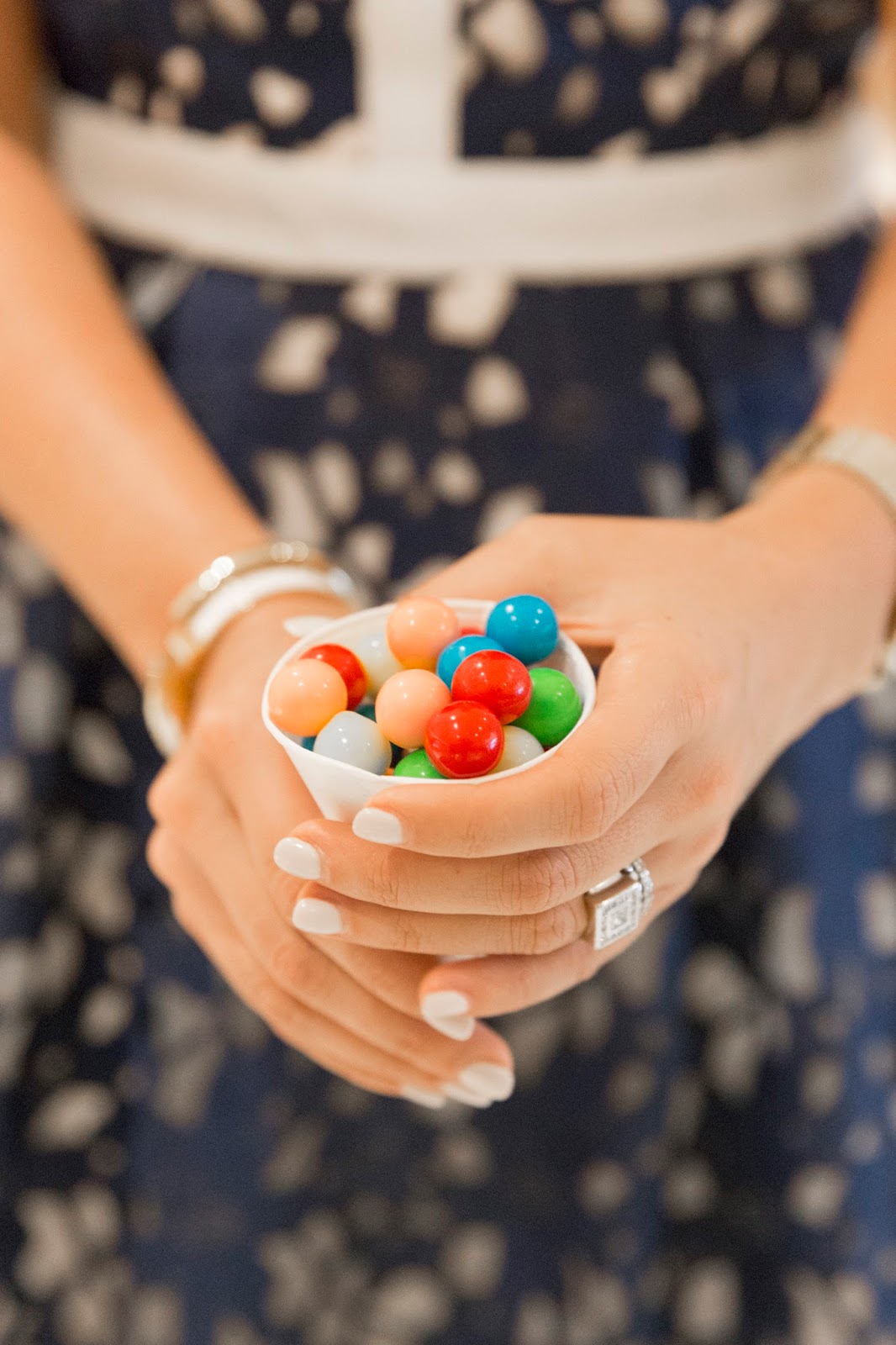 Love that they have a candy bar in the lobby!
We wrapped our day with more city exploring and headed to the Ossington neighborhood for a quick bite and sweet treats and then to Bloor St. in Yorkville for some shopping. It was only 2 days in the city but it felt like we had taken a mini vacation in a city that we only ever get to experience in short segments here and there. We had such a fabulous stay and I would certainly recommend the property if you're visiting Toronto for the first time or if you're also looking for a fun escape to this fabulous city we call home.
And don't forget – you can score an Epic Canadian adventure all your own with Marriott properties. Enter here to snag a vacation for you and a friend to a destination of your choice across the country!
This post was sponsored by the Ritz-Carlton Toronto. All thoughts and opinions expressed are my own.